What can one say about Martin Scorsese that has not already been said? The man is a living legend and has helped to shape western cinema over the past five decades. With his own unique body of work and a passion for movies which is infectious, Martin Scorsese has become a name synonymous with quality works of art in cinema. This talented writer / director / producer is rightly considered to be a filmmaking deity.
Not only has he produced some of the most seminal Hollywood films ever created, he has also been a key figure in preserving and aggregating the history and grammar of the moving image. With an Italian-American background and an upbringing in New York City, Martin Scorsese's early works feature characters and influences that are steeped in these essential and formative ingredients.
"Now more than ever we need to talk to each other, to listen to each other and understand how we see the world, and cinema is the best medium for doing this."

Martin Scorsese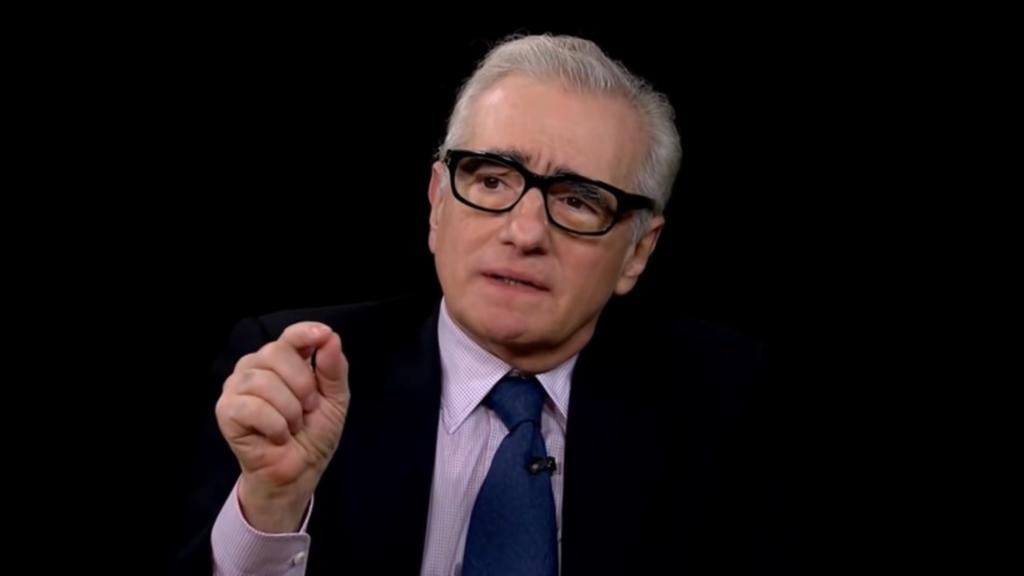 You would have to go a long way to find someone who has not experienced at least one of his pictures, and despite recent criticism for his views on modern cinematic trends, Martin Scorsese is generally viewed as one of the most important American artists working in the last five decades. No doubt his earlier work will be hailed as his best, Scorsese has endeavoured to remain a true evolutionary by embracing new technologies, venturing into unchartered influences and continuing to challenge himself and his audience.
With a back catalogue of work that continues to impress new generations of film-lovers and a massive portfolio that also includes early film school shorts, documentaries and music videos, Martin Scorsese has a huge body of work to discover. We do enjoy all of his films and therefore it is not easy to boil it down to only five. Having acknowledged that, we offer our Top 5 Martin Scorsese films with the caveat that we are highlighting an introductory collection here. One that would be a well-advised viewing for the uninitiated. The selections are listed in chronological order…
1. Taxi Driver (1976)
These days we almost expect to see a story about the disaffected psychopath who ends up snapping in an explosion of violence. Joker (2019), You Were Never Really Here (2017) The Brave One (2007), the list continues and is extensive. But back in 1976, not many people had covered this sort of material to any great degree.
Films like Targets (1968) directed by Peter Bogdanovich or Badlands (1973) directed by Terence Malick, and to maybe a lesser extent Death Wish (1974), directed by Michael Winner, can all certainly be considered true pre-cursors to the tale of Travis Bickle. But Taxi Driver was the first time that a character like this was fully investigated, psychologically speaking. It also asks the audience to see the world through this disaffected character's eyes, no matter how jaded and disturbed his gaze becomes.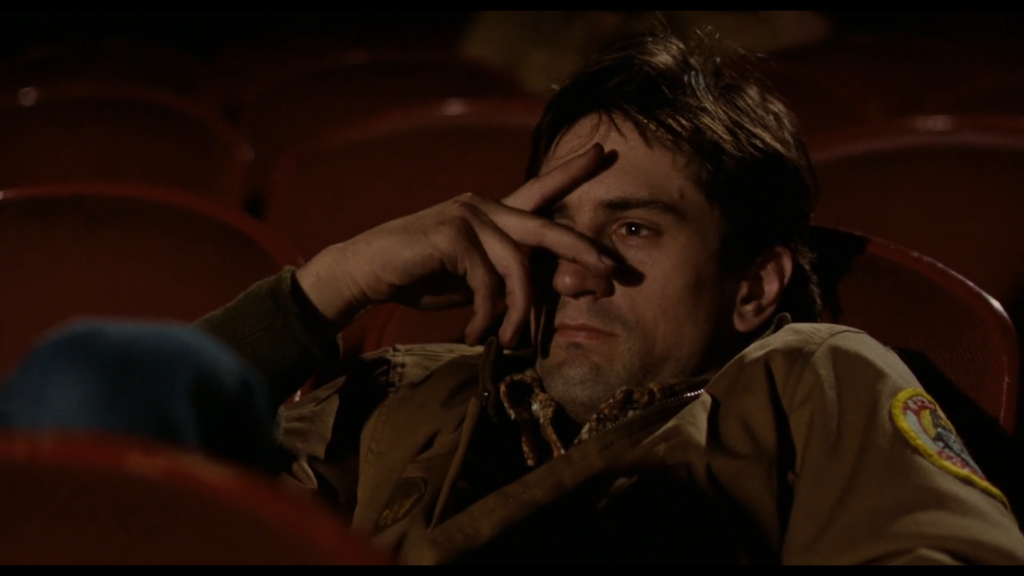 This film is nothing if not controversial. The depiction of violence both shocked and appalled audiences, and the casting of 12-year-old Jodie Foster as a prostitute did more than raise a few eyebrows. Robert De Niro is perfectly cast as the disenfranchised titular character, and there is strong support from Cybil Shepherd, Harvey Keitel, Albert Brooks and Peter Boyle. The incredible score by Bernard Hermann undulates and seeps through the speakers like the steam from a sewer, perfectly reflecting the seedy, morally bankrupt New York nightscape.
This powerful and charismatic film slowly takes you on a cab ride through the decaying underbelly of western decadence and leaves you feeling emotionally exhausted after the shocking and bloody conclusion. Martin Scorsese burst on to the international scene as a result, winning the Palme d'Or at Cannes and cementing his place in film history as a visceral and uncompromising artist, capable of unique and extraordinary work. See below for one of the boldest and most disturbing director cameos ever filmed.
2. Raging Bull (1980)
Rightly considered to be one of the greatest American films ever made, Raging Bull is an incredible character study of real-life boxer Jake LaMotta, who was a prominent pugilist in the 1940s / 50s. The screenplay was adapted by Paul Schrader and Mardik Martin from LaMotta's memoir Raging Bull: My Story, which was published in 1970.
It was re-written by Shrader with Scorsese and principle actor Robert De Niro making further contributions to the finished script. Also starring Joe Pesci in his first major feature film appearance, playing Jake's brother Joey, and Cathy Moriarty as Jake's wife Vickie LaMotta, the story spans several decades following the boxer's violent career and abusive behaviour in his home life, which result in disillusion and regret.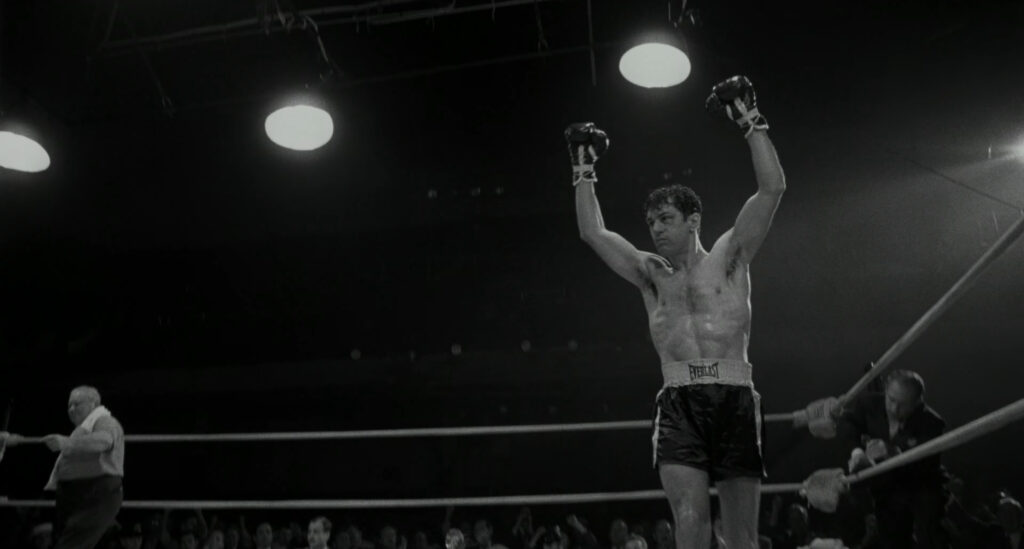 Despite the sport being a prominent feature of the movie, Raging Bull is not really about boxing as much as it is about a man and his psychological challenges and shortcomings. Shot in black and white and underpinned by Pietro Mascagni's incredible music Cavalleria Rusticana: Intermezzo, this iconic picture was the first film to be selected for preservation in the National Film Registry in 1990.
De Niro rightly won Best Actor for his performance as "The Bronx Bull", having put himself through unbelievable physical transformations during the production. In the earlier scenes portraying LaMotta's heyday, De Niro is lean and toned, resembling the embodiment of a well-trained athlete. Towards the end of the picture, he has become the antithesis of this, having put on over 60lbs to reveal a bloated and unkempt wreck. An incredible masterpiece of cinema that stays with you long after seeing it. We have also included it in our Top 9 Boxing Movies article, which you can read here.
3. Goodfellas (1990)
After directing Raging Bull, the remainder of the 1980s became something of an experimental decade for Martin Scorsese. This is a period where he produced an eclectic list of movies that included quirky films like The King of Comedy (1982) and After Hours (1985) which we talk about in our podcast here, alongside passion projects like The Color of Money (1986) and The Last Temptation of Christ (1988).
At this stage in his career, he had proved himself as an exceptional filmmaker, but critics had begun to doubt his abilities and even suggested his best work was well and truly behind him. Then in 1990, came Goodfellas. Based on the book Wiseguy by Nicholas Pileggi, the story is based on a group of organised crime figures and centres around Henry Hill, a former soldier in a New York crew who eventually turned on his cohorts and gave evidence against them in order to save his own life and protect his family.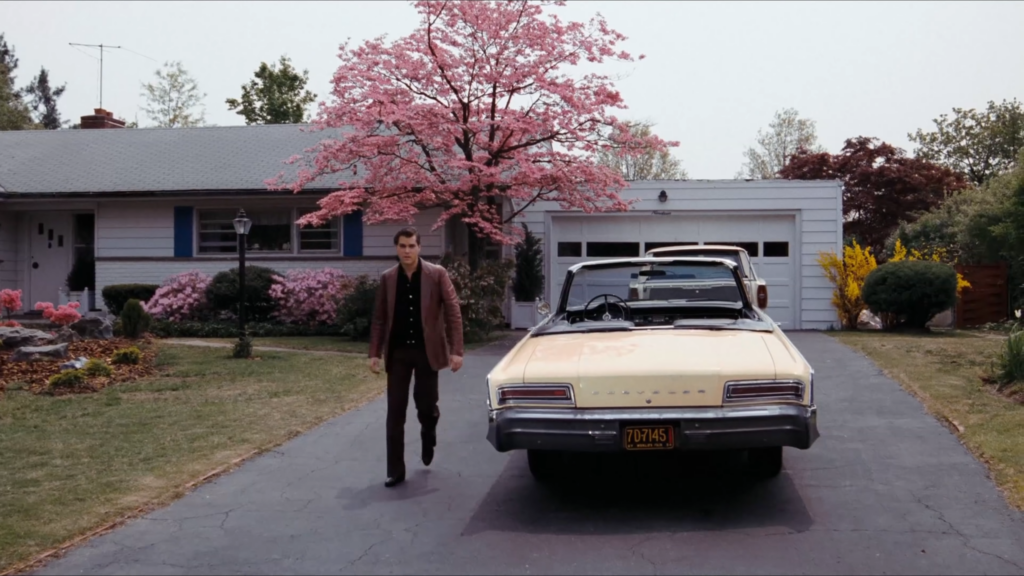 The film again stars Robert De Niro alongside Joe Pesci, who are joined by Ray Liotta (as Hill) and Paul Sorvino in the leading roles. Previously, The Godfather (1972) was thought of as the number one film that dealt with the subject of the mafia. Giving a somewhat romanticised view of organised crime, it was epic in its scope, and Francis Ford Coppola's masterpiece was rightly held up as the benchmark for this type of film. Then Goodfellas came along and completely turned that opinion on its head.
Dark, violent and incredibly realistic, Scorsese's seminal mafia movie revealed a much more insidious and streetwise portrayal of the gangster. De Niro and Liotta are unshakable in their roles, but it is perhaps the diminutive Joe Pesci who produces the most memorable turn as the evil and psychopathic hood, Tommy DeVito; a role that won him the Best Supporting Actor Oscar. Perhaps Martin Scorsese's most accomplished work, Goodfellas has become part of the pop culture and widely renowned as another of the greatest American films ever produced.
4. The Departed (2006)
This gripping and exciting crime thriller is something of an anomaly in Scorsese's back catalogue. A remake of the Hong Kong film Infernal Affairs (2002), the story is also loosely based on the real-life Winter Hill gang of Boston. The Departed stars Leonardo DiCaprio and Matt Damon, who play mirroring roles, one an undercover cop who becomes ensconced in the underworld of crime boss Frank Costello (Jack Nicholson), and the other a police detective who is secretly leaking information to Costello.
What ensues is an intricate cat-and-mouse scenario in which the players try to figure out who is leaking information to either side. With great support from Martin Sheen, Alec Baldwin, Ray Winstone and Mark Wahlberg, this film is intense and contains some shocking revelations that overturn expectations.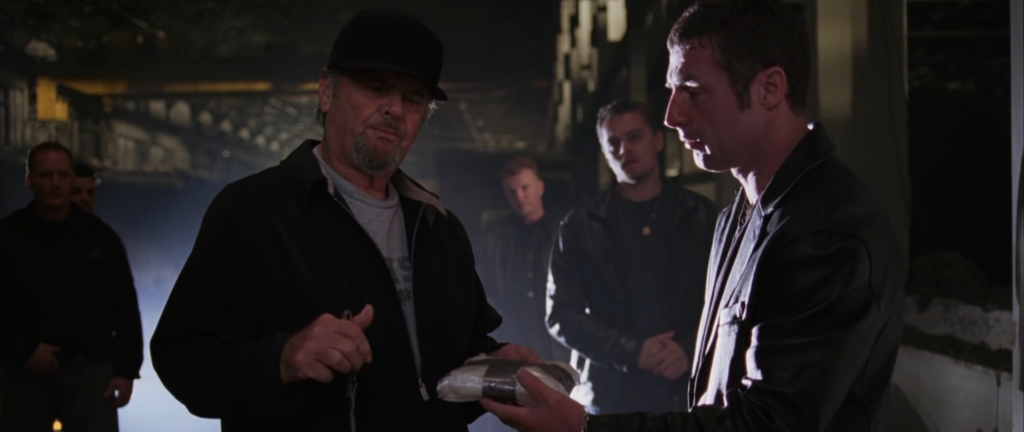 Moving the action from his native New York to neighbouring Boston, Scorsese explores themes of identity, loyalty and guilt from within an Irish-Catholic community. The morality of the central characters is constantly questioned by their motivations, and any stability or compassion is supplied via the only prominent female character of Dr. Madden, played by Vera Farmiga, who is unwittingly caught between the two central leads.
Jack Nicholson is given free reign to produce a highly eccentric and idiosyncratic central villain in Costello, who is inspired by real-life Boston gangster James "Whitey" Bulger. This is one remake that earns its right to have been remade, and you cannot help but be glued to your seat until the very dark and shocking end of this excellent film.
5. The Irishman (2019)
Just when you thought the good old days of Scorsese and De Niro collaborating on an epic gangster movie were over, in steps Netflix along with Joe Pesci and non-other than everyone's other favourite Italian-American actor Al Pacino.
Based on an adaptation of the non-fiction book I Heard You Paint Houses by Charles Brandt, The Irishman recounts the story of Frank Sheeran (De Niro), a truck-driver turned mob hitman who becomes closely linked to the Teamsters boss Jimmy Hoffa (Pacino), who went missing in the 1970s leaving in his wake a series of speculative rumours and varying theories as to the nature of his demise. This film follows the thread laid out in the book that Sheeran eventually betrayed Hoffa and was responsible for the union leader's death.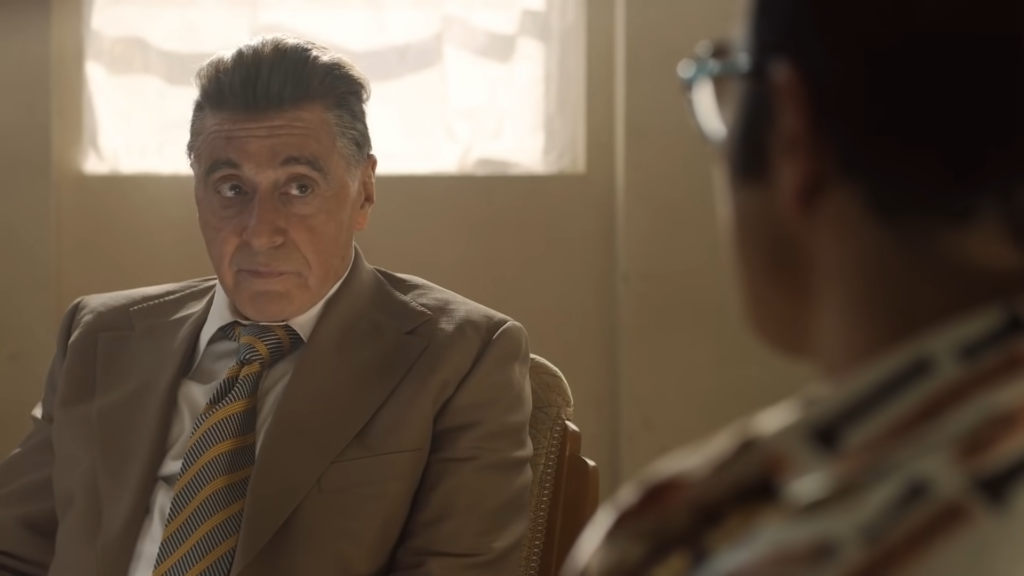 The production value is second to none, and the performances from the veteran cast are mesmeric. Particularly that of Pacino, who steals the show with his bombastic portrayal of Hoffa. The ensemble's younger quotient is also exceptionally well cast in the shape of Stephen Graham and Jesse Plemons, the former giving an irrepressible performance as disgruntled mobster Tony Provenzano.
The production used CGI technology to de-age some of the older members of the cast, which you will either accept or reject in terms of suspending your disbelief for the sake of the story. I, for one, loved this film and was completely immersed during the three and half hour runtime. You just can't take your eyes off Pacino as you never know what he's going to say or do next. The Irishman is the work of a master filmmaker in his twilight years, showing a younger generation how to create gripping and entertaining "content" in a modern and informed vernacular.
So that's our Top 5 Martin Scorsese films!
Think we've missed any out, or not included your favourite Martin Scorsese movie? Then let us know in the comments below.
You can read more of our articles here.
Please join in 'the conversation' with us on social media on Facebook, Instagram, Tik Tok and Twitter. We really appreciate all the likes, shares, retweets etc., and we would love to hear from you and continue the wonderful celebration of all things cinema on these platforms.
If you love to watch videos on YouTube, then please subscribe to our channel here. There's lots of fun and informative videos uploaded that we hope you will enjoy!
We have a passion for movies and aim to produce entertaining and informative movie-related content. It certainly is a lot of hard work, but we love films so much that it's worth all the effort. We have to keep the lights on and make sure we have plenty of caffeine to keep all of the articles, videos and social media posts coming, so if you like our work, then please consider supporting us at Buy Me A Coffee here. You can also become a More Movies patron on Patreon here.
To help support us here at More Movies, we do use advertising in a few places, so we appreciate it if you do not use AdBlockers on our site, as this helps keep a few pennies trickling in. We also utilise affiliate links throughout the site, usually to help guide our readers to places to stream, rent or buy the movies we talk about. One of the biggest sources for movies online is Amazon Prime Video, where you can stream over 18,000 films. If you are interested in Prime and haven't signed up yet, you can get a 30-day free trial via this affiliate link, which helps support us too.