The Changeling (1980) is a supernatural psychological Canadian horror film directed by Peter Medak and starring George C. Scott, Trish Van Devere and Melvyn Douglas.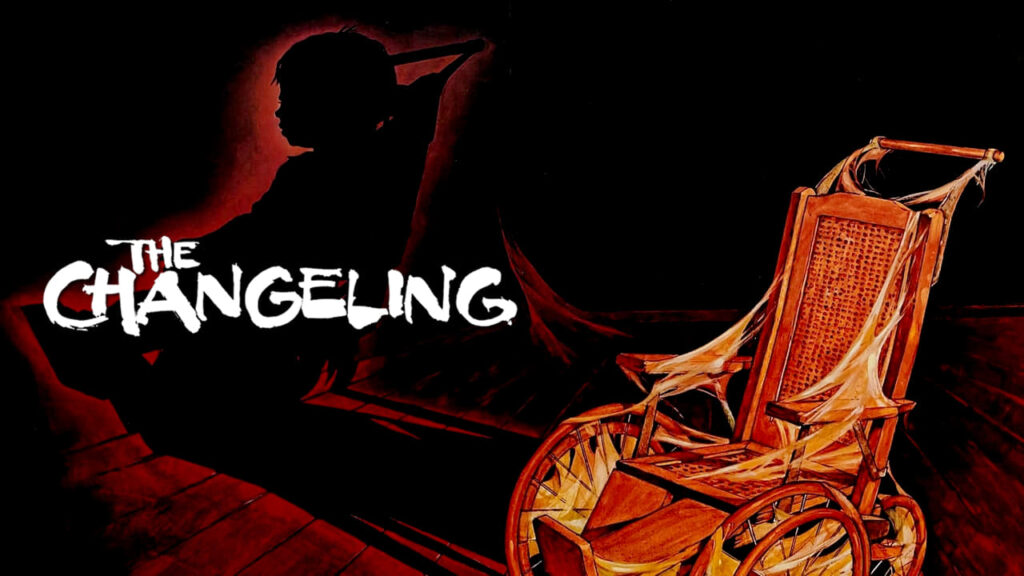 The film is based on accounts given by writer Russell Hunter, who claimed to have experienced a haunting whilst living in an old mansion in Denver, Colorado. The story in the film starts in New York City and then moves cross-country to Seattle. Although some of the locations were shot in these two cities, the majority of the movie was shot in Vancouver and Victoria in British Columbia.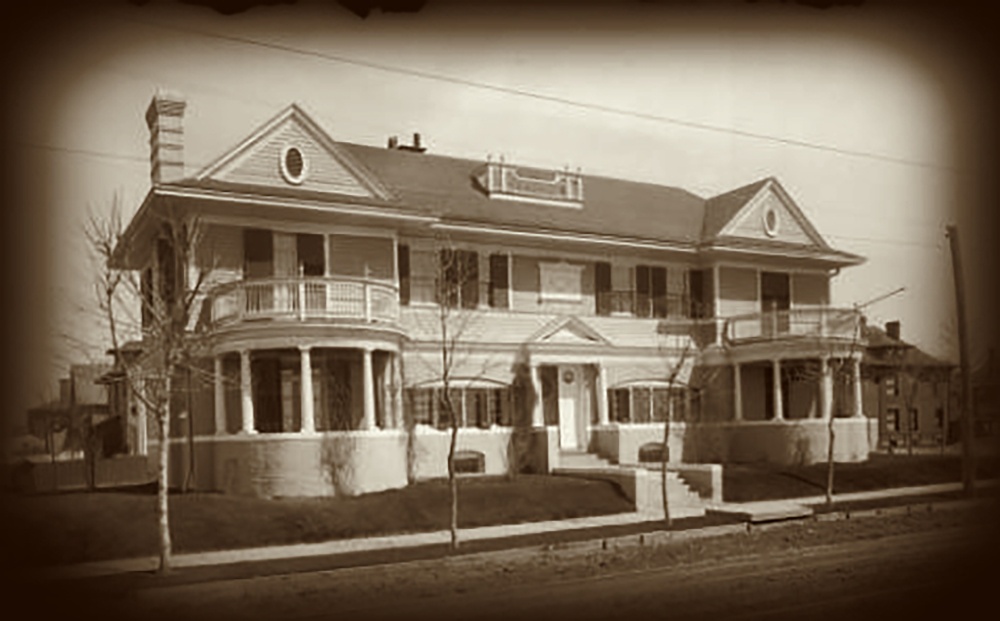 Veteran actor George C. Scott plays a successful classical music composer John Russell, whose life is wrecked by tragedy when his wife and child are killed in a freak accident. He moves to Seattle to start anew and ends up renting a huge old mansion. But not long after moving in, Russell begins to hear strange noises when he is alone in the house. When other spooky occurrences begin to transpire, we are given the distinct impression that there is something supernatural going on. Russell begins to investigate the noises in the huge house, and when he discovers some clues from the past, he begins to uncover a mystery that will become an obsession for him.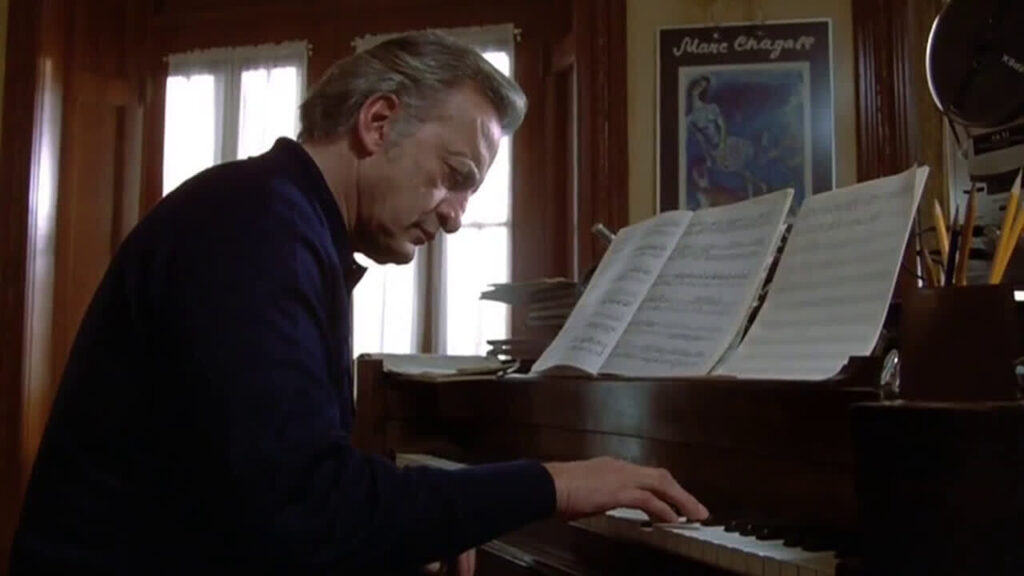 This movie takes its time to get to know its central character and slowly builds appropriate suspense. As we witness a man who is psychologically haunted by grief and loss, we also begin to realise that he is being literally haunted by some form of spirit that resides within the mansion. It sounds cheesy and a bit obvious, but this incredible film is neither of these things. It is revealed that the ethereal presence is that of a child whose grisly demise took place in a secret room in the attic of the mansion.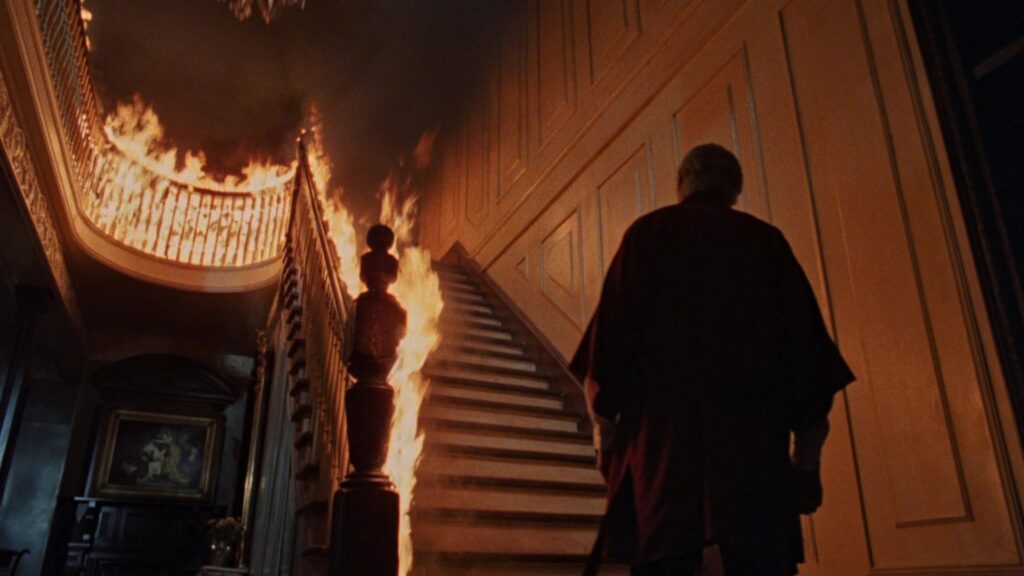 John Russell is a man who is attempting to get away from his past and trying to forget about the horrendous accident that saw him lose his beloved family. But the eerie goings-on in his new home forces him to confront his memories, and he decides the only way to put the past to rest is to solve the mystery at hand.
Russell is befriended by Claire Norman (played by George C. Scott's real-life wife Trish Van Devere), an agent for the local historical society who was responsible for organising the rental of the mansion to Russell. Together they decide to host a séance at the house in order to try and communicate with the spirit and discover the nature of its unrest. This scene is one of the most convincing and creepy in all of cinema. Even now, over 40 years since its release, the portrayal of this particular ghostly communication is both unnerving and thrilling to witness.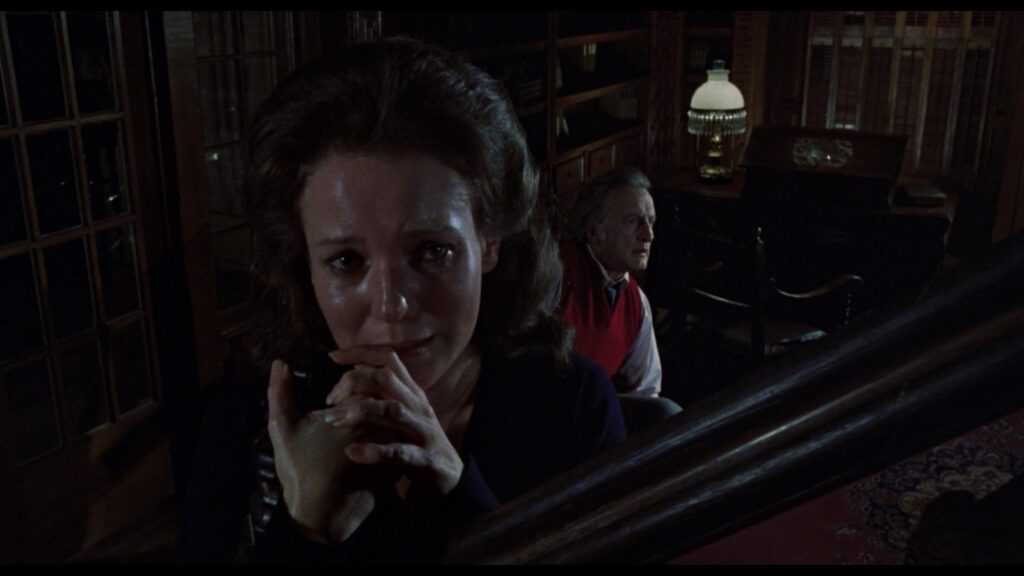 Every spooky scene in this movie is incredibly effective. Objects move on their own, doors open and slam shut, windows break, taps turn on by themselves and freaky coincidences arise inexplicably, all adding to the intensely frightening atmosphere. For the most part, The Changeling plays on our own fears and suspicions without ever being too overt or obvious.
It was released within the same era as The Exorcist (1973), The Omen (1976) and The Shining (1980), but whereas these three films are still lauded and hailed as classics of modern horror, The Changeling tends to be forgotten by most. This is a great shame as I believe it is equally as good as these three films and reflects many of the same great qualities as each of them when we examine the attributes of the storytelling, the clever use of the cinematography and the relevance of the music and soundscape to aid the insidious aura that envelops the movie.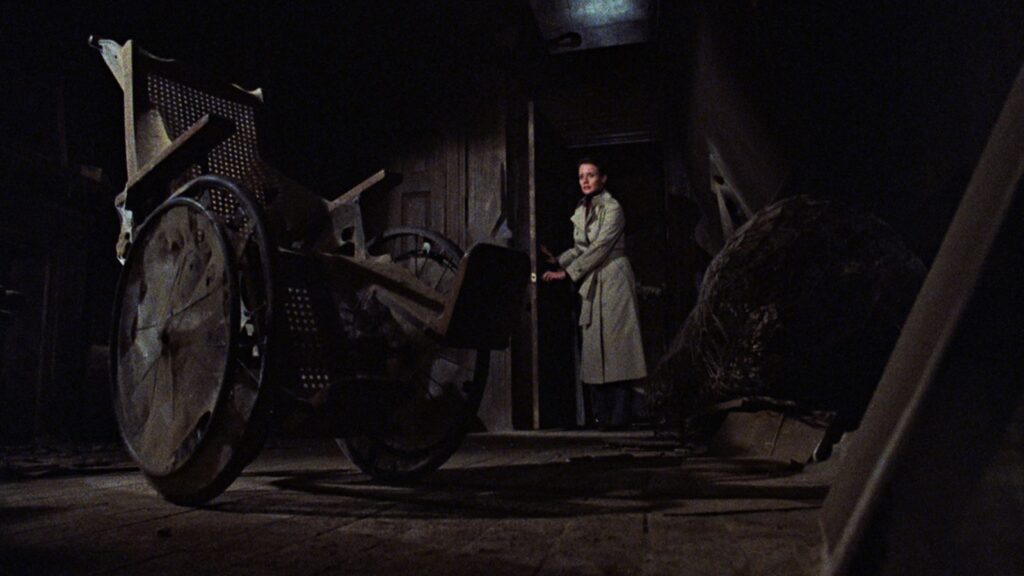 George C. Scott is perfectly cast as the troubled composer who is pulled into a whirlwind of controversy, as the depths of his investigation delve deeper than he imagined, eventually leading to a showdown with a powerful Senator (played by Melvyn Douglas) whose connection to the house and its past are unveiled with dramatic consequence.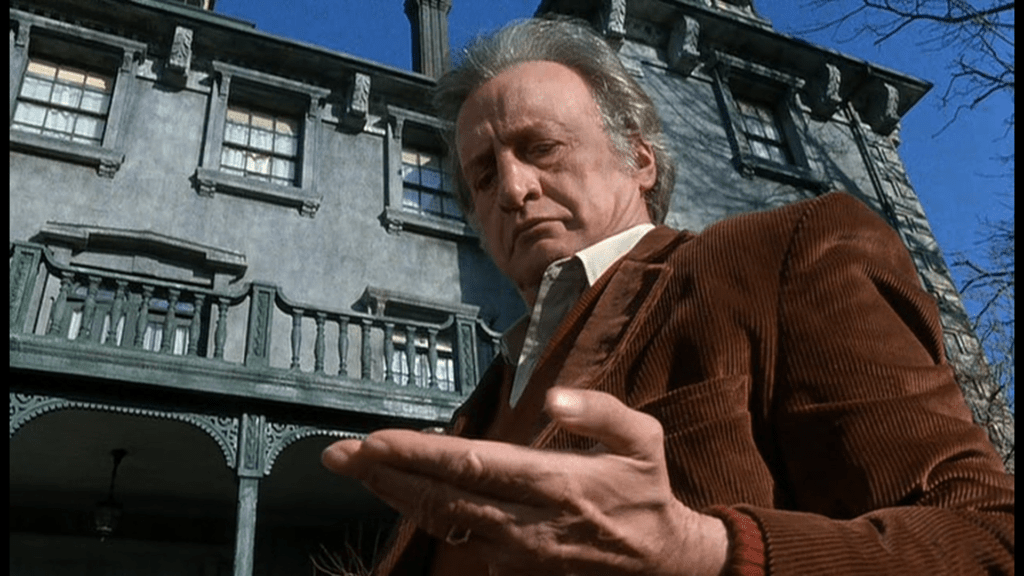 If you've ever been freaked out by strange noises in your house or irregular occurrences that have made you question reality for the briefest of moments, then The Changeling is likely to have an effect on you. If you have ever believed in ghosts or the efficacy of mediums communicating with the dead, then this one might just have the power to unsettle you. Sure enough, it gets a little bit silly towards the very end, but what horror film does not overindulge itself and become larger than life to some degree?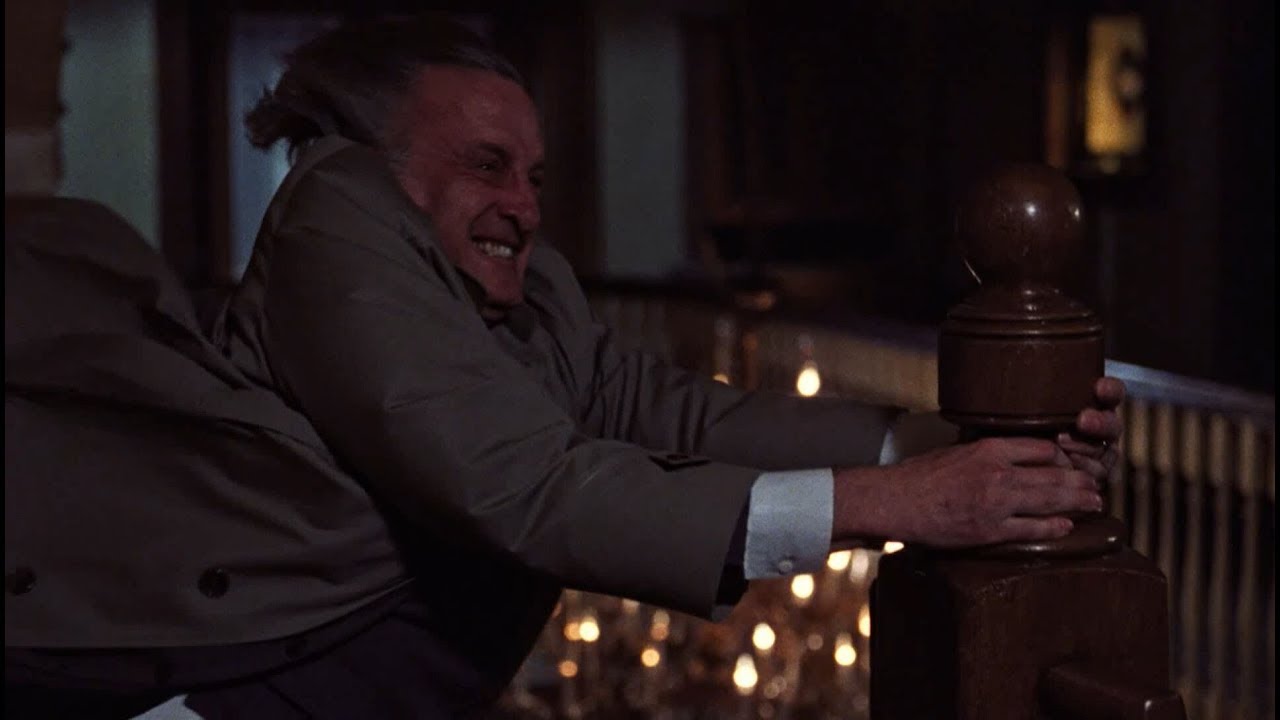 Pound for pound, The Changeling has the horror goods, and it is my opinion that you could do a lot worse this Halloween than watch this incredibly spooky and entertaining film. Fans of movies such as The Sixth Sense (1999) or The Others (2001) will appreciate the inspiration that must have been drawn from this film, and those lucky enough to have yet to see this one are in for a real trick or treat if they dare to uncover the mystery of The Changeling.
Well, that's our review of The Changeling
Did you enjoy The Changeling ? What did you think of our review? Let us know in the comments!
You can read more of our reviews here.
Please join us on social media on Facebook, Instagram, Tik Tok and Twitter. We really appreciate all the likes, shares, retweets etc., and we would love to hear from you and continue the wonderful celebration of all things cinema on these platforms.
If you love to watch videos on YouTube, then please subscribe to our channel here. There's lots of fun and informative videos uploaded that we hope you will enjoy!
We have a passion for movies and aim to produce entertaining and informative movie-related content. It certainly is a lot of hard work, but we love films so much that it's worth all the effort. We have to keep the lights on and make sure we have plenty of caffeine to keep all of the articles, videos and social media posts coming, so if you like our work, then please consider supporting us at Buy Me A Coffee here. You can also become a More Movies patron on Patreon here.
To help support us here at More Movies, we do use advertising in a few places, so we appreciate it if you do not use AdBlockers on our site, as this helps keep a few pennies trickling in. We also utilise affiliate links throughout the site, usually to help guide our readers to places to stream, rent or buy the movies we talk about. One of the biggest sources for movies online is Amazon Prime Video, where you can stream over 18,000 films. If you are interested in Prime and haven't signed up yet, you can get a 30-day free trial via this affiliate link, which helps support us too.