In this article we take a look at an American Master, a true "Godfather" of the New Hollywood era and a modern giant of cinema. Francis Ford Coppola was born on this date April 7th in 1937 in Detroit, Michigan. His musician father was a successful arranger and musical director who worked on the radio show The Ford Sunday Evening Hour which was sponsored by the Ford Motor Company.
Francis was also born in the Henry Ford Hospital, so his namesake is indeed in respect to the famous car manufacturer. After taking a job in New York at NBC, Carmine Coppola moved the family to Woodside, Queens and the young Francis would grow up in New York.
Much like his close friend Martin Scorsese, Francis Ford Coppola was a sick child. He suffered with polio and was bedridden for long periods, but all of this time at home allowed Coppola to develop his imagination. He would read veraciously and would create home puppet theatres. Similar to his contemporary Steven Spielberg, he also began to make short films at a young age, developing a portfolio of 8mm films with titles which include The Lost Wallet.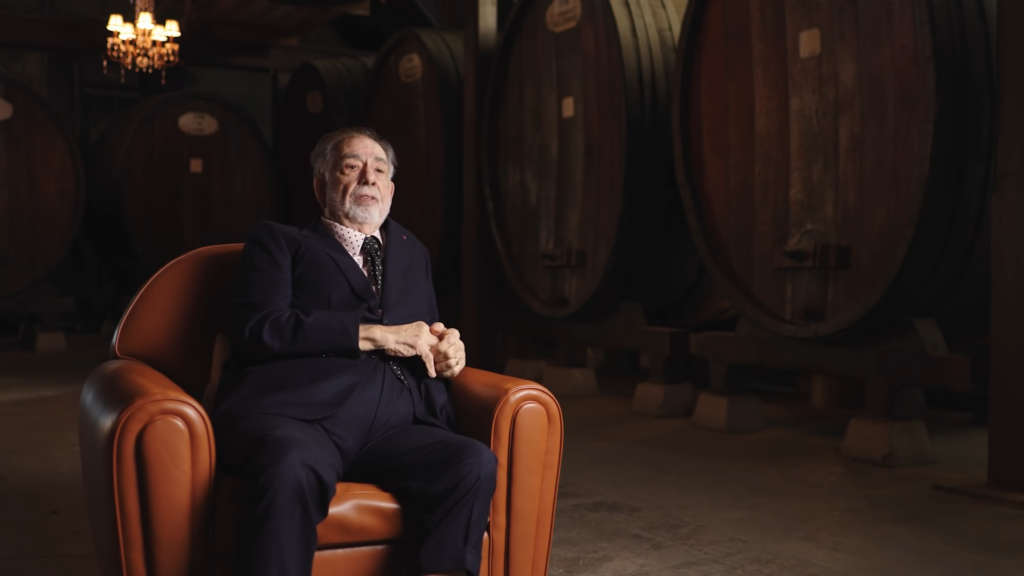 "You have to really be courageous about your instincts and your ideas. Otherwise you'll just knuckle under, and things that might have been memorable will be lost."

Francis Ford Coppola
Coppola went on to study theatre having developed as a writer and would-be director but was taken by cinema and having seen October (Ten Days that Shook the World) (1927) directed by Sergei Eisenstein, he decided that his future would be in filmmaking. He studied for an MA at UCLA where he met the future rock musician Jim Morrison. Having impressed B-movie mogul and cinematic legend Roger Corman with his natural acumen and determination, Francis Ford Coppola consistently worked like hell and developed as a young artist.
A true renaissance man, Coppola worked as a script editor, a sound engineer, a writer, a director, an editor… the list is literally endless. Eventually wedging his foot in the door with Warner Brothers, he directed a number of studio films which despite a lack of major success, allowed the young filmmaker to hone his skills and learn the craft on the job.
An incredibly gifted and hard-working artist, Francis Ford Coppola is himself the patriarch of a large cinematic family. His older brother August Coppola is an author and film executive, his younger sister is actress Talia Shire. His daughter Sofia Coppola is a former actress and herself a highly respected filmmaker. His son Roman Coppola is also a notable film producer and screenwriter. Both Nicolas Cage and Jason Schwarzman are his nephews, and his granddaughter is the filmmaker Gia Coppola. This is a truly talented family and one that has made a huge mark on the landscape of American filmmaking throughout the last five decades.
We enjoy all of Francis Ford Coppola's films… yes even Jack (1996)… but we have boiled our real favourites down to a Top 5 list. This is intended to be an ideal introduction for the uninitiated and as always, the films are listed in chronological order…
1. The Godfather / The Godfather Part II (1972/74)
Ok, so we've cheated a little and put two films in one slot. Rather than take up two of the top five places with The Godfather (1972) and The Godfather Part II (1974), we have decided to place them both in the first entry. After all you cannot include one without the other and both films are inextricably linked, the second part serving as both a continuation of the original story and as a retrospective look back at the Corleone family's Sicilian origins.
Francis Ford Coppola's Godfather Trilogy is probably the most famous and well-respected crime-family saga. When the first instalment was released, it was loved by critics and movie-goers alike, performing extremely well at the box office, the film also received eleven Academy Award nominations, three of which it won.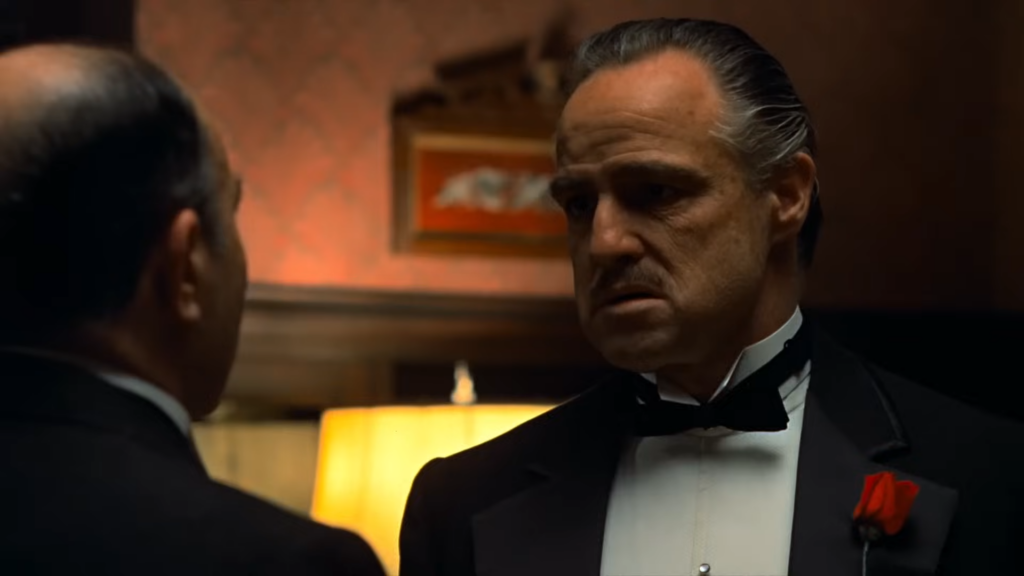 Coppola had a rough time from the studio during the production of the original film. The money-men did not like the casting choices and considered the movie to be a background piece that would hopefully, at best, make its money back. In short they were not expecting the incredible success that followed the film's release. This critical and financial success paved the way for a sequel, and two years later The Godfather Part II was completed.
The critics were not as kind second time round and opinion was divided. However, the film performed well at the box office becoming Paramount's highest-grossing film of that year and has since gone on to be thought of as one of the greatest sequels ever made. The awards poured in for the second instalment too and Francis Ford Coppola's place as a master filmmaker was firmly set in stone.
Check out our podcast episode where we discuss The Godfather here.
2. The Conversation (1974)
The Conversation (1974) was written and directed by Francis Ford Coppola and made in the same year as The Godfather Part II. Fitting neatly into the sub-genre of political paranoia thrillers that were indicative of the Nixon era, this film follows a surveillance expert who spies on people for a living.
After taping a conversation between a young couple, Harry Caul (played by Gene Hackman) begins to suspect that their lives may be in danger. This causes an internal crisis for Caul, who spends the rest of the movie attempting to unravel the possible meanings behind the recorded words and eventually lands himself in a world of trouble as a result.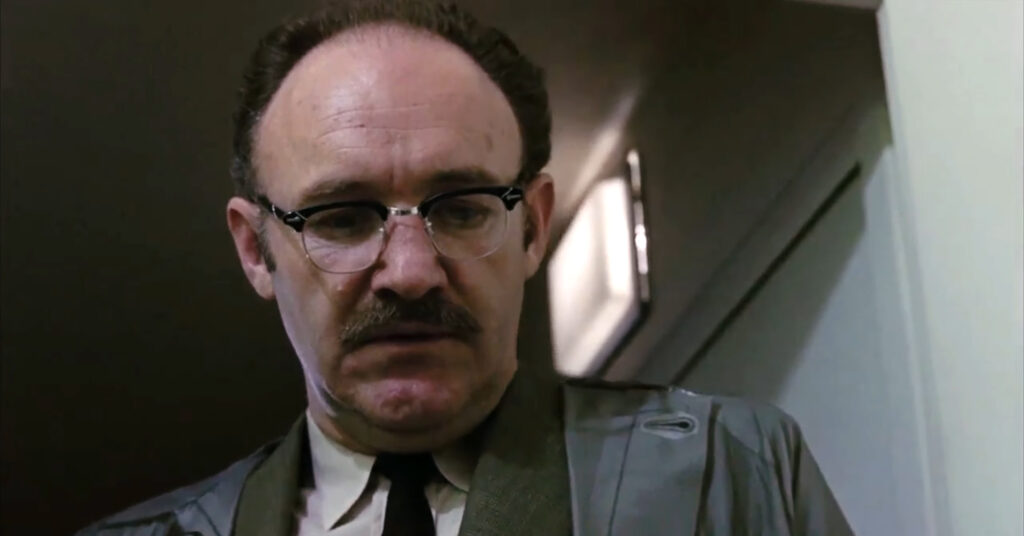 It is incredible to think that Coppola made this film in the same year as he made The Godfather Part II. The fact that they were both released reasonably close to one another is perhaps the reason that The Conversation is not as well-known as the epic crime-drama. However, fans of Francis Ford Coppola's films hold this one in high regard and rightly so. It is tense, wonderfully paced and contains several twists that befit the paranoid subject matter. Hackman is excellent in the lead role and there is strong support from John Cazale and Harrison Ford.
You can read our full review of this movie here.
3. Apocalypse Now (1979)
Few films transcend the confines of the big screen on which they are projected, but Apocalypse Now (1979) has become an almost mythical work of cinema since its release. Plagued by production problems, filmed in hostile territories and almost killing its director, this film has become the subject of many books and documentaries since, all adding to the mythology and perpetuating the movie's legendary status to this day.
Loosely based on the novella Heart of Darkness by Joseph Conrad, the story follows an army Captain (Martin Sheen) on a riverboat journey into the deep jungles of Vietnam. There he must find and kill a rogue Colonel (Marlon Brando) who has abandoned his duties and developed an army of his own somewhere in the depths of the boscage.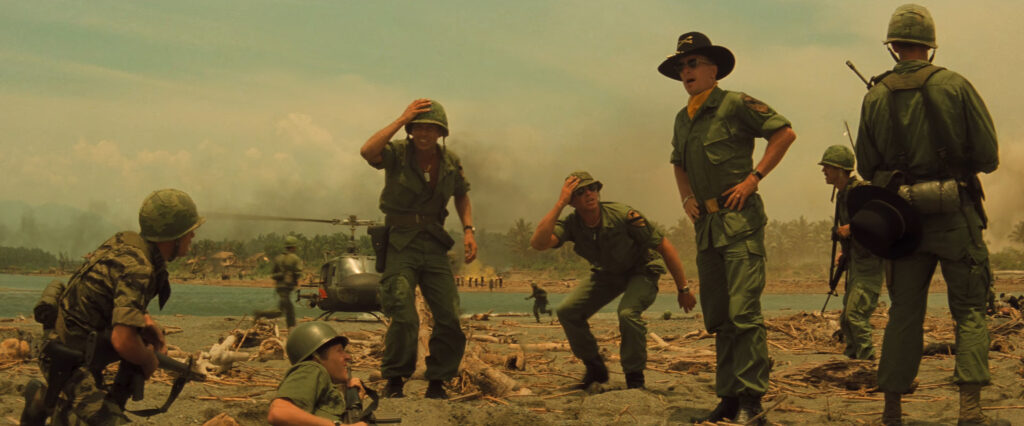 Containing many iconic scenes, Apocalypse Now is rightly considered to be one of the best films ever made and anyone who has seen it would have to agree that it is a truly unique and singular production. Coppola's wife Eleanor directed and released the documentary Hearts of Darkness: A Filmmaker's Apocalypse in 1991 which chronicles the troubled production, its effects on Francis and their marriage and results in one of the finest factual accounts about the making of a film ever created.
The subject matter is philosophical, the visuals are unequalled and the performances from the ensemble cast are riveting, making Apocalypse Now one of the most regarded and hypnotic experiences an audience could hope to witness. There have been several cuts of the film since its release and it has been re-released as a result several times since 1979. You would be hard pushed to find a modern film that is as iconic as this.
4. Rumble Fish (1983)
Based on a novel of the same name by S. E. Hinton, Rumble Fish (1983) was adapted for the screen by Coppola who co-wrote the script with Hinton. The story revolves around two brothers, Motorcycle Boy (Mickey Rourke) and Rusty James (Matt Dillon), the former trying to outgrow his youthful notoriety and live a more peaceful life and the latter trying to live up to his big brother's reputation and become just as feared and respected in his own right.
Coppola shot the film back-to-back with his other 1983 film The Outsiders which contained a lot of the same cast members. Although The Outsiders is also worthy of inclusion on this Top 5 list, we have opted for Rumble Fish as a more unique effort which utilises black and white photography, an experimental score and influences that draw from the French New Wave and German Expressionism throughout.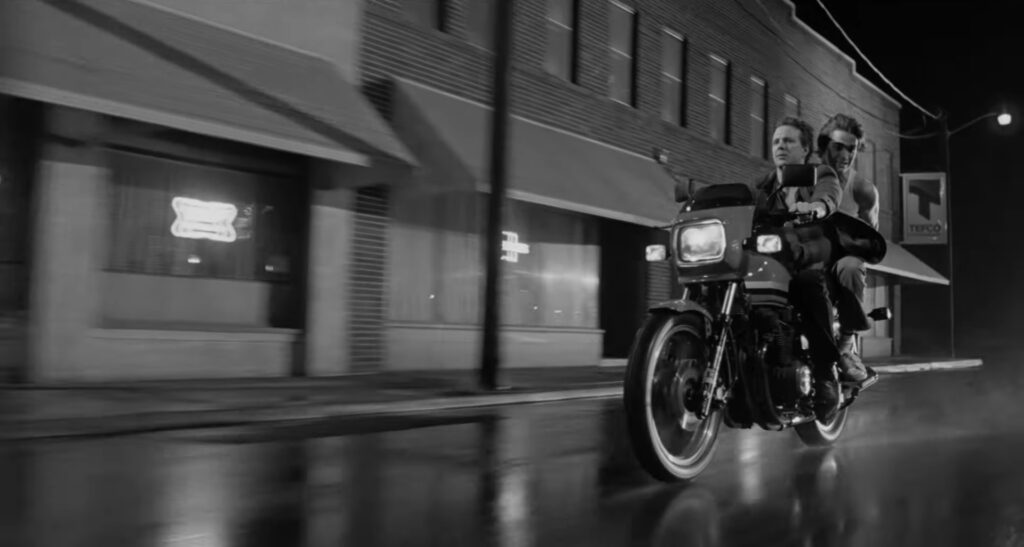 The cast also includes Diane Lane, Dennis Hopper, Chris Penn, Larry Fishburne, Tom Waits, Coppola's nephew Nicolas Cage and his daughter Sofia. The atmosphere of the picture is unique and one gets the impression that Coppola had a lot of fun making this film, indulging his creative freedom in order to create something fresh and unique. Fans of Jim Jarmusch will dig the style and the edgy and passionate performances from the predominantly youthful cast will bedazzle and inspire new filmmakers who wish to look beyond Coppola's more famous works.
5. Bram Stoker's Dracula (1992)
In the 90s, Francis Ford Coppola once again rose to the top of the Hollywood A-list by adapting and producing Bram Stoker's Dracula (1992). One of the most famous horror stories ever created, the tale of the Transylvanian vampire has seen many different incarnations prior to this version, so the challenge of doing something new and unique became the main focus of the maestro's efforts. With a dynamite central performance from British actor Gary Oldman, the story of Count Dracula is given a modern rendering in both the lavish production design and the colourful mise en scene.
Coppola focuses on the love story between Dracula and Mina Harker (Winona Ryder) instead of emphasising the horror aspect. The chemistry between the two leads is dynamic and palpable as the ill-fated, star-crossed lovers. The supporting cast includes a bombastic performance by Welsh actor Anthony Hopkins as Professor Van Helsing, who is both scene-stealing and extremely entertaining in the role.
Another departure from his usual territory of realism and straight drama, Coppola does wonders with this classic gothic-horror story and creates a spooky and terrifying world, which at the time completely updated the concept of Dracula, dragging the well-known material away from the previous kitsch incarnations, into a more believable and traditional manifestation. The film was another box office smash and is still considered to be one of the best movies in the genre, even now. Further evidence, as if it was needed, that Francis Ford Coppola is a true master of the craft and capable of inspired genius when it comes to grandiose, event cinema.
So that's our Top 5 Francis Ford Coppola films!
Think we've missed any out, or not included your favourite Francis Coppola movie? Then let us know in the comments below.
You can read more of our reviews here.
Please join in 'the conversation' with us on social media on Facebook, Instagram, Tik Tok and Twitter. We really appreciate all the likes, shares, retweets etc., and we would love to hear from you and continue the wonderful celebration of all things cinema on these platforms.
If you love to watch videos on YouTube, then please subscribe to our channel here. There's lots of fun and informative videos uploaded that we hope you will enjoy!
We have a passion for movies and aim to produce entertaining and informative movie-related content. It certainly is a lot of hard work, but we love films so much that it's worth all the effort. We have to keep the lights on and make sure we have plenty of caffeine to keep all of the articles, videos and social media posts coming, so if you like our work, then please consider supporting us at Buy Me A Coffee here. You can also become a More Movies patron on Patreon here.
To help support us here at More Movies, we do use advertising in a few places, so we appreciate it if you do not use AdBlockers on our site, as this helps keep a few pennies trickling in. We also utilise affiliate links throughout the site, usually to help guide our readers to places to stream, rent or buy the movies we talk about. One of the biggest sources for movies online is Amazon Prime Video, where you can stream over 18,000 films. If you are interested in Prime and haven't signed up yet, you can get a 30-day free trial via this affiliate link, which helps support us too.