He started out making movies with his friends on his father's super-8 camera when he was just a young kid from Ohio, and he would go on to make some of the greatest Hollywood movies ever created. Steven Spielberg is arguably one of the most important filmmakers ever and his long and illustrious career is packed with classics that have had an impact on all of our lives, in one way or another.
He attended California State University, Long Beach, but left before completing his degree to pursue a career in the film industry. He would return many years later to complete his degree to emphasise to his children, the importance of a college education.
"I dream for a living. Once a month the sky falls on my head, I come to, and I see another movie I want to make."

Steven Spielberg
As one of the pioneers of the New Hollywood movement that rose to prominence in the 1970's, Steven Spielberg is also credited with "inventing the blockbuster movie". His ambitious and creative talents have enabled him to produce some of the most successful and prominent films of the last five decades and you would have to go a long way to find someone who hasn't seen at least one of his movies.
Spielberg's films often exhibit a blend of adventure, fantasy, and human emotion, with a focus on strong storytelling and visual effects. He has a unique ability to connect with audiences of all ages and has created several iconic and memorable moments in cinema.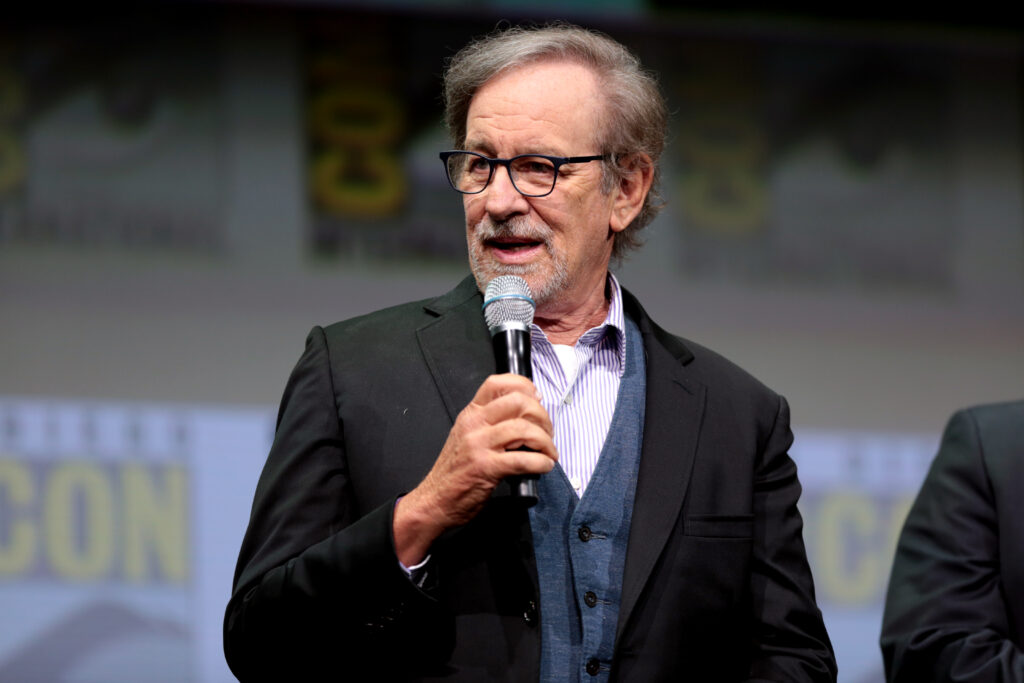 With over 50 credits as a director, Steven Spielberg has understandably begun to slow his output down in recent years. He does however continue to release a wide variety of headlining work that all bear a quality that comes with the Spielberg name.
His contributions to the film industry have made him one of the most influential and respected figures in Hollywood. His creativity, technical prowess, and storytelling abilities have had a profound impact on the medium of cinema, and his films continue to entertain and inspire audiences around the world.
Some people have criticised Steven Spielberg for being too idealistic, but his long list of achievements are rarely equalled and leave most modern directors standing in the dust. So, without further a do, here is our Top 5 Steven Spielberg Films which are listed in chronological order….
1. Duel (1971)
Spielberg's feature debut Duel (1971) has a simple narrative which sees an average guy mercilessly hounded out on the open road by a relentless and mysterious truck. We never really see the truck driver, which only adds to the enigma as Dennis Weaver is pushed to the brink of insanity in this cult classic road movie.
Catagorised as an action thriller, there is a sense of menace and an unsettling edge to this film, which uses the fear of the unknown as its greatest weapon. Fantastically shot with excellent pacing, this early effort solidified the young director as an up and coming talent at the dawn of the 70's and remains very watchable and engrossing all these years later.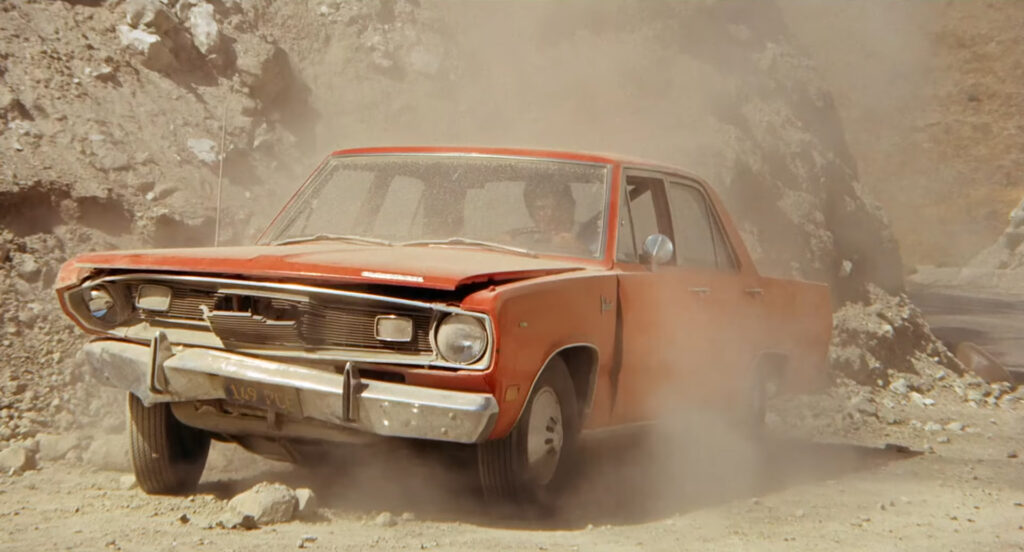 Originally made for television, Duel was later given a theatrical release for which several new scenes were shot and added in. The model of truck was specifically chosen for its unique features such as a split windshield and round headlights, which Spielberg felt had face-like features and would give the mechanical beast more of an alarming personality.
Duel received critical acclaim and garnered significant attention. Its success led to Spielberg's transition from television to feature films and marked the beginning of his illustrious career as a director.
A brilliant example of building tension, this film reveals a plethora of calling cards that Spielberg would put to even better use four years later in Jaws.
2. Jaws (1975)
There are similarities between Duel and 1975's Jaws in that the main antoganist is a huge behemoth that cannot be reasoned with, is relentless in its pursuit and can only be defeated by being completely destroyed. Often singled out as revolutionising the summer blockbuster movie, Jaws undoubtedly stopped a whole generation of movie-goers from ever wanting to swim in the open sea again.
The story sees the small beachside community of Amity Island preyed upon by a giant great white shark. After several people go missing, the town's authorities hire a shark hunter to track down the beast and bring an end to the violent feeding frenzy. Starring Roy Scheider, Robert Shaw and Richard Dreyfuss, Jaws is amongst the most well-known films ever produced.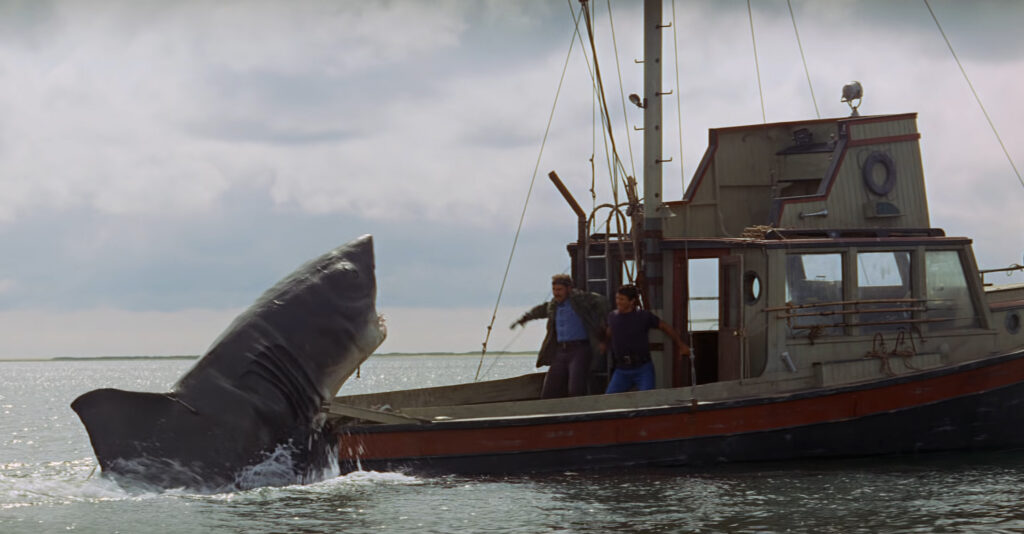 The shoot was plagued with bad luck and technical difficulties which made Spielberg question whether he would ever be able to make a film again. The production went over the shooting schedule and over budget and many of the studio heads wanted Spielberg replaced, thinking him responsible for the lack of progress and various on set problems that occured.
Fortunately, Spielberg managed to finish the shoot and it went on to become the biggest grossing film of all time after its release, solidifying Spielberg's reputation as the hottest ticket around and enabling him to go on to make some of the greatest films ever committed to celluloid. The score is also as iconic as any of the film's imagery thanks to the artistic bond between Spielberg and composer John Williams.
The success of Jaws propelled Spielberg to become one of the most influential and commercially successful filmmakers in the industry.
3. Raiders of the Lost Ark (1981)
Intitally conceived by Spielberg's close friend George Lucas as an answer to James Bond, the Indiana Jones franchise started out with Raiders of the Lost Ark. This homage to the early serials of the 1930's placed Harrison Ford in the lead role as a Professor of Archaeology who also moonlights as a treasure hunter.
When government officials pay him a visit and hire him to track down the Ark of the Covenant before it falls into the wrong hands, Jones embarks on the adventure of a lifetime in the hope of securing the artifact before the evil nazis get their hands on it and abuse its mysterious powers.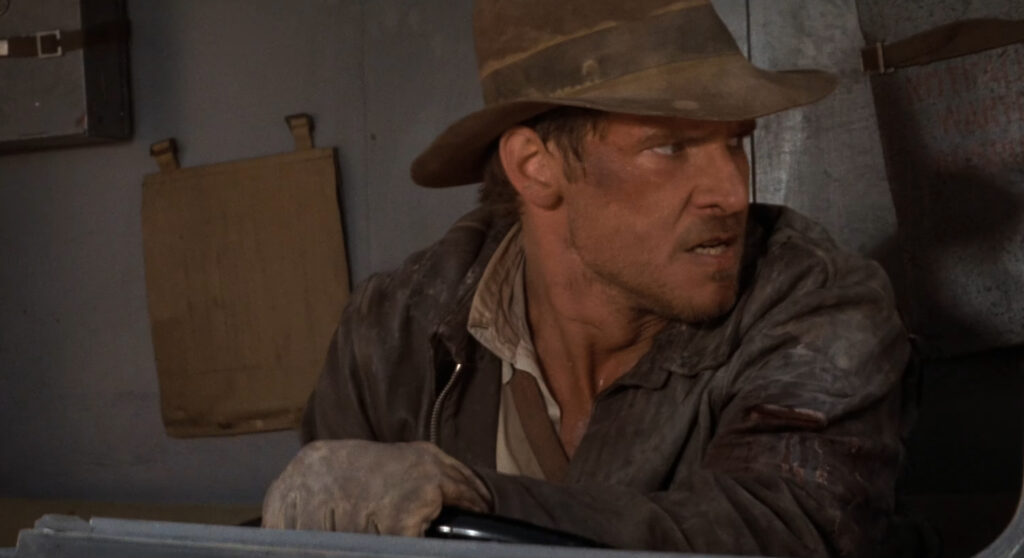 With some of the most memorable action set-pieces ever dreamed up, Raiders is a perfectly paced film that increases the peril and suspense with each meticulously well-written chapter. The ensemble cast bring just the right amount of verisimilitude to sell this larger-than-life tale, with notable turns from Karen Allen as Indy's partner and love-interest as well as Ronald Lacy as the deliciously evil Gestapo agent Toht (Toht in German means death).
Shot on location in North Africa and in Elstree Studios in London, this action adventure film is one of the finest examples in the genre and once again, contains a rousing and iconic score by John Williams.
Check out our podcast episode in which we discuss all of the Indiana Jones films in detail here.
4. The Color Purple (1985)
Based on the novel of the same name by author Alice Walker, The Color Purple marks Spielberg's first venture into historical drama and one that showcased his abilities as a serious filmmaker. This heart-rending story follows a young black woman called Celie who lives a hard life in which she is abused and maniuplualted firstly by her father and later by her husband.
Whoopi Goldberg and Oprah Winfrey both shine in a stellar cast that help to create a completely magical and unforgettable film that is as near as it gets to perfect cinema.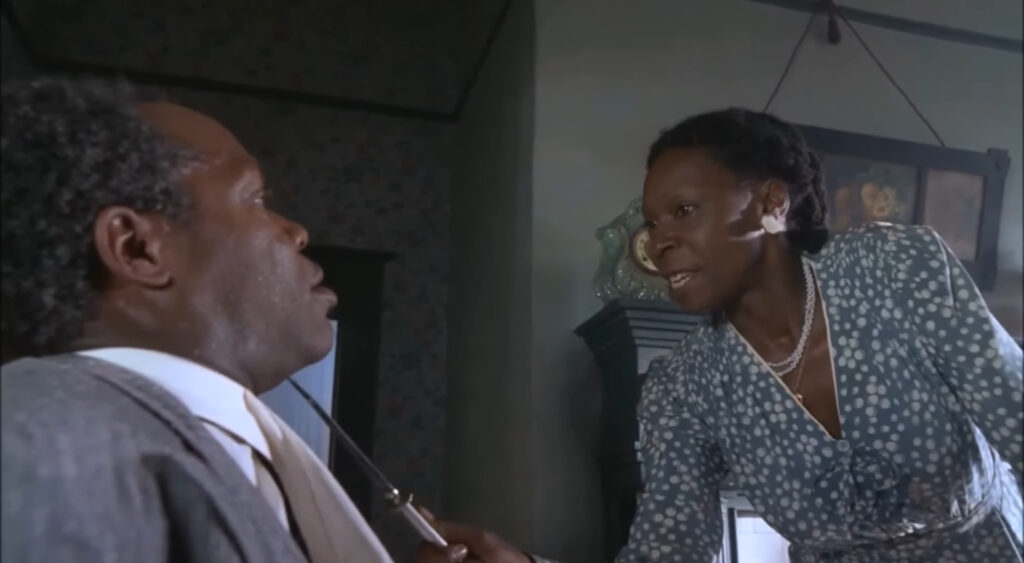 With Spielberg attached to the project, there was a greater potential to reach a much wider audience with this powerful film. It did really well at the box office considering the hard-hitting content, taking over $140 million world wide. Quincy Jones was asked to perform all the musical duties on this particular film, marking the first time Spielberg did not collaborate with John Williams.
Doubtless this was the correct choice as Jones does an exquisite job in mirroring this uniquely African-American story. There are tears, laughter and plenty of tense drama in this often over-looked chapter in Spielberg's back catalogue.
5. Schindler's List (1993)
The story of business man and Nazi party member Oskar Schindler is now well known. Based on the book Schindler's Ark by Thomas Keneally, 1993's Schindler's List is a second world war drama that chronicles the experiences of Schindler and his Jewish factory workers during the dark years of Hitler's fascist regime.
Initially interested in making a huge profit from slave labour, Schindler eventually has a change of heart and spends his amassed fortune in order to save the lives of over 1000 of his workers. Beautifully shot in black and white, this is a film about hope and empathy in the very darkest of times. With excellent performances from Liam Neeson, Ben Kingsley and Ralph Fiennes, Schindler's List is one of the most important films ever produced.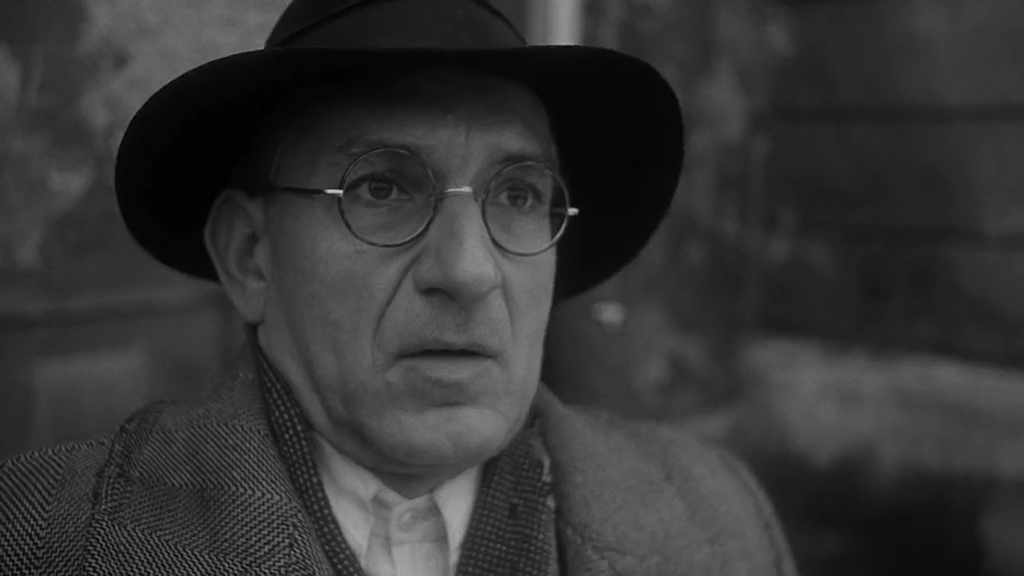 The film is shot predominantly in black and white, with occasional splashes of color for significant visual impact. This artistic choice adds to the stark realism and serves as a reminder of the historical context. The cinematography, along with John Williams' evocative score, contributes to the film's somber tone and deeply affecting atmosphere.
Despite wide criticism from various quarters, the film was otherwise incredibly well received. It picked up seven Academy Awards including Best Picture, Best Director for Spielberg and Best Music for John Williams. Widely held up as one of the best films ever made, this brave production illustrates the very worst and the very best of humanity within its three and a quarter hour run time.
A project that was very close to Spielberg's heart, Schindler's List will always remain the crowning jewel in this particular filmmakers canon.
There we have it, Our Top 5 Steven Spielberg films!
Think we've missed any out or not included your favourite Steven Spielberg movie? Then let us know in the comments below.
You can read more of our reviews here.
Please join in 'the conversation' with us on social media on Facebook, Instagram, Tik Tok and Twitter. We really appreciate all the likes, shares, retweets etc., and we would love to hear from you and continue the wonderful celebration of all things cinema on these platforms.
If you love to watch videos on YouTube, then please subscribe to our channel here. There's lots of fun and informative videos uploaded that we hope you will enjoy!
We have a passion for movies and aim to produce entertaining and informative movie-related content. It certainly is a lot of hard work, but we love films so much that it's worth all the effort. We have to keep the lights on and make sure we have plenty of caffeine to keep all of the articles, videos and social media posts coming, so if you like our work, then please consider supporting us at Buy Me A Coffee here. You can also become a More Movies patron on Patreon here.
To help support us here at More Movies, we do use advertising in a few places, so we appreciate it if you do not use AdBlockers on our site, as this helps keep a few pennies trickling in. We also utilise affiliate links throughout the site, usually to help guide our readers to places to stream, rent or buy the movies we talk about. One of the biggest sources for movies online is Amazon Prime Video, where you can stream over 18,000 films. If you are interested in Prime and haven't signed up yet, you can get a 30-day free trial via this affiliate link, which helps support us too.