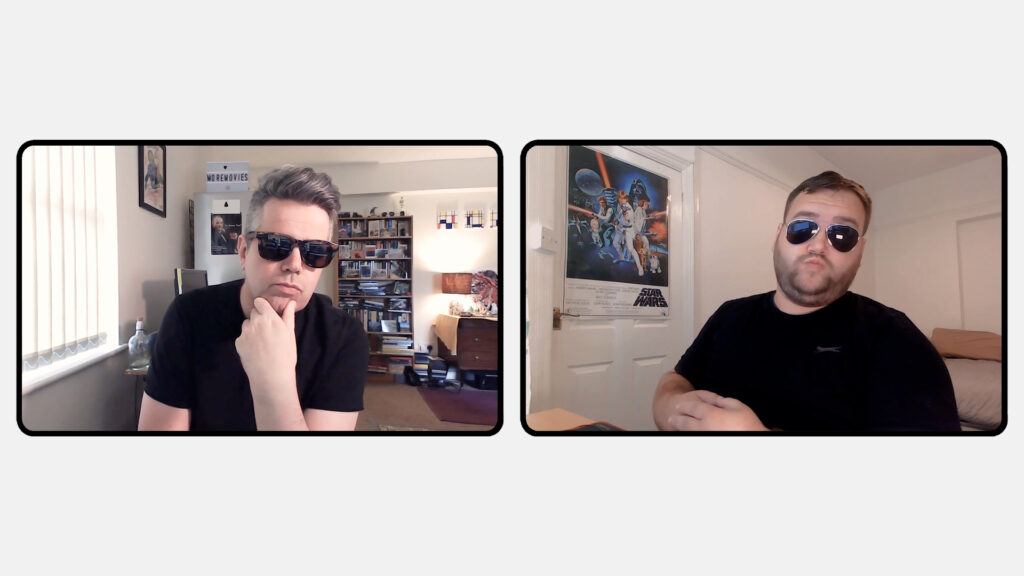 Welcome to More Movies. We are Greg and Dave, and we set up this website in Spring 2020. Having both studied film together at University, we have continued to indulge our passion for cinema by creating this site and accompanying podcast in which we talk about, review and celebrate movies of a wide variety. Our passion for learning about and analysing film drives us to share our findings and opinions with our fellow film lovers around the world. Here you can find our articles and reviews as well as videos we produce for our YouTube channel. We release a weekly podcast in which we discuss the films we have been watching and all the latest movie news.
Producing all this content is hard work, but we love films so much that it's worth all the effort. We have to keep the lights on and make sure we have plenty of caffeine to keep all of the articles, videos and social media posts coming, so if you enjoy what we do, please consider supporting us at Buy Me A Coffee here. We really do appreciate any contributions.
We are also filmmakers ourselves, and over the past decade since graduating from University, we have worked on short films, television series, advertising campaigns, websites and a wide variety of digital content for a varied range of clients. If you are interested in viewing our portfolio or want to get in touch to hire us or discuss your latest project, please visit us at littledino.co.uk.