If you have never experienced at least one John Carpenter film in your life, where have you been, and what have you been doing? This cult filmmaker from Carthage, New York, has produced some of the most prominent pop-culture films of the past 40 years, his work has spanned various genres, and he is also known for writing his own unique scores for his movies.
Much like his peer, Steven Spielberg, Carpenter began making short films on 8mm at an early age. He went on to study the art of cinema at the University of California but dropped out to make his first full-length feature film.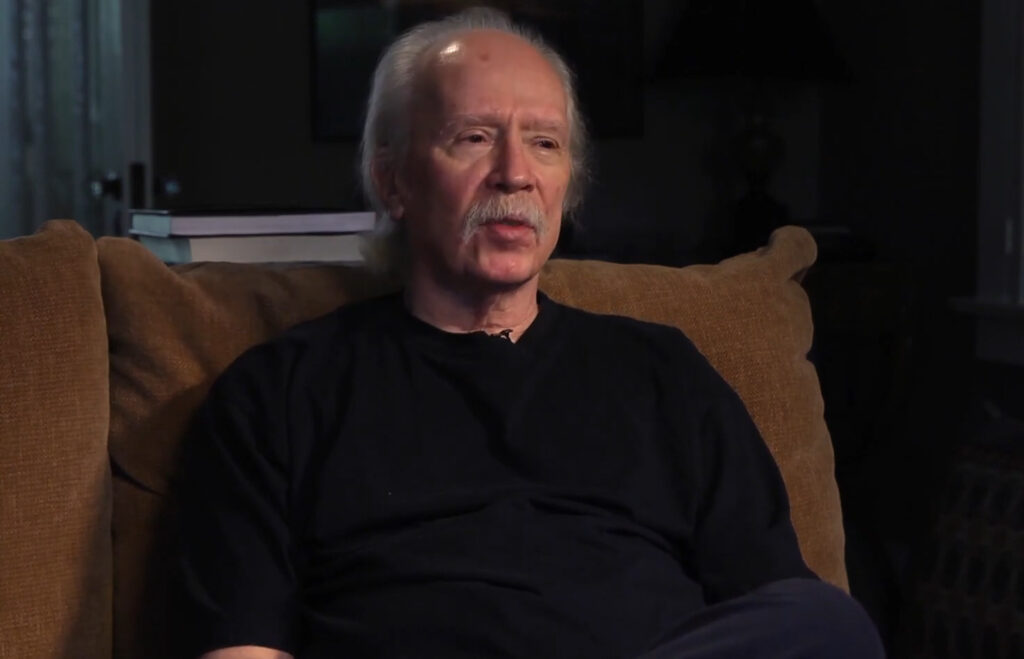 "I don't watch my films. I've seen 'em enough after cutting them and putting the music on. I don't ever want to see them again."

John Carpenter
Throughout the 1970s, John Carpenter worked on various home-spun features, including Darkstar (1974), which he wrote, produced, directed and scored. He drew attention for his ability to make high-quality low-budget films, which led to a run of spectacular movies throughout the rest of the decade and continued throughout the 1980s and into the 90s.
This much-loved director has produced a number of popular films in that time, and although we do not mention them all, we have picked out five of our personal favourites, which we list here in chronological order…
1. Assault on Precinct 13 (1976)
Inspired by the John Wayne film Rio Bravo (1959), Assault on Precinct 13 is a siege movie for a more modern age. Set in Los Angeles, this urban tour-de-force sees a lone policeman (Austin Stoker) defend a decommissioned police station against a group of marauding and relentless gang members. Helped by the station female staff and a few of the convicts that are being temporarily held in the cells, the group battle against waves of demented attackers throughout the night, using what little ammunition they have and anything else at their disposal. Gritty, suspenseful and action-packed, this film is classic exploitation at its best.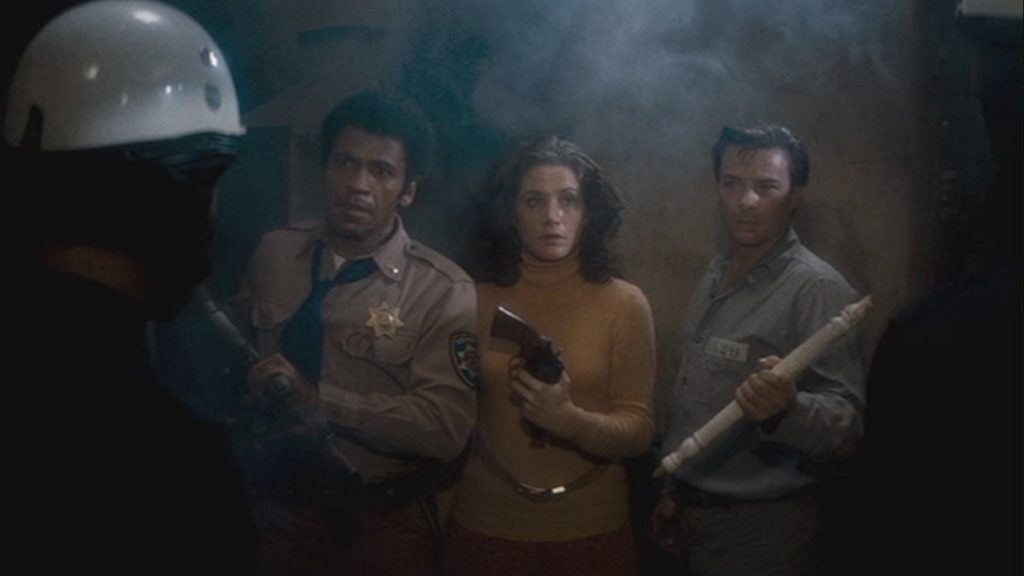 The film is infamous for a scene early on in the story which sees a young girl murdered in cold blood by a psychopathic gang member. The censors threatened to give Assault on Precinct 13 an X rating if it was not removed. John Carpenter edited the scene and sent a revised version to the film censorship board, who gave it an R rating. However, the version sent for theatrical release included the scene. A cheeky move by Carpenter, which gave the film notoriety that exists to this day. The score was also composed by Carpenter, and it lends an eerie menace to the whole affair. A real top-notch actioner!
2. Halloween (1978)
The horror film that is credited as popularising the slasher movie sub-genre (although Alfred Hitchcock's Psycho is a precursor), Halloween is arguably John Carpenter's most successful film. Starring a youthful Jamie Lee Curtis and veteran British actor Donald Pleasence, the story of an unhinged killer called Michael Myers sees a plot structure that involves an escaped maniac terrorising a quiet suburban neighbourhood, particularly targeting a group of young teenagers in a seemingly unprovoked spate of gruesome attacks. This thread would be copied and pastiched continually throughout the 1980s and still continues to be a blueprint for the genre to this day.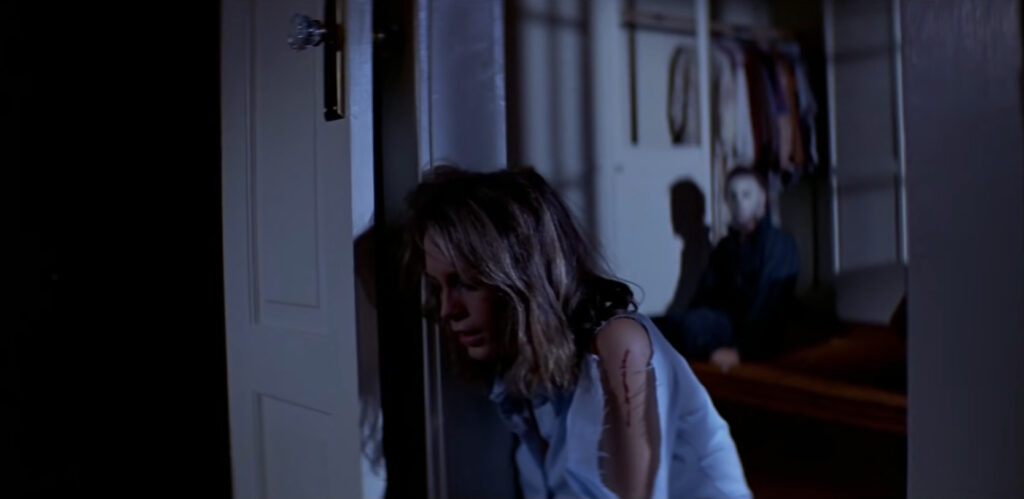 The aforementioned Pyscho (1960) is more of an influence on Halloween than initially meets the eye. Donald Pleasence's character Dr Loomis is named after the character Sam Loomis from Psycho, the boyfriend of Marion Crane, who was played by Janet Leigh, who is, of course, the real-life mother of Jamie Leigh Curtis. Both actresses would be cast in Carpenter's next film, The Fog (1980).
Successfully aimed at a teenage market, Halloween became a franchise seeing its faceless killer Michael Myers continue to murder a number of unsuspecting victims over the years and solidifying the character as an archetype unmotivated spree killer. It was re-made in 2018 with Jamie Leigh Curtis returning and John Carpenter producing. For a more in-depth look at this film, see our article here.
3. Escape From New York (1981)
The science-fiction adventure Escape From New York saw John Carpenter again working with Donald Pleasence, who plays the President of the United States, in a dystopian future where Manhattan in New York has been turned into a giant prison. The President's plane goes down over the city whilst he is on his way to attend important peace negotiations. The government decided to use a prisoner and ex-military special forces operator, Snake Plissken, to extract the kidnapped President in exchange for a pardon.
Also starring Kurt Russell, Lee Van Cleef, Harry Dean Stanton, Isaac Hayes, Adrienne Barbeau and Ernest Borgnine, this classic action sci-fi flick is packed with dark humour and raucous set pieces. It also spurned a sequel several years later, which saw Russell return to the role of Plissken in Escape from L.A. (1996).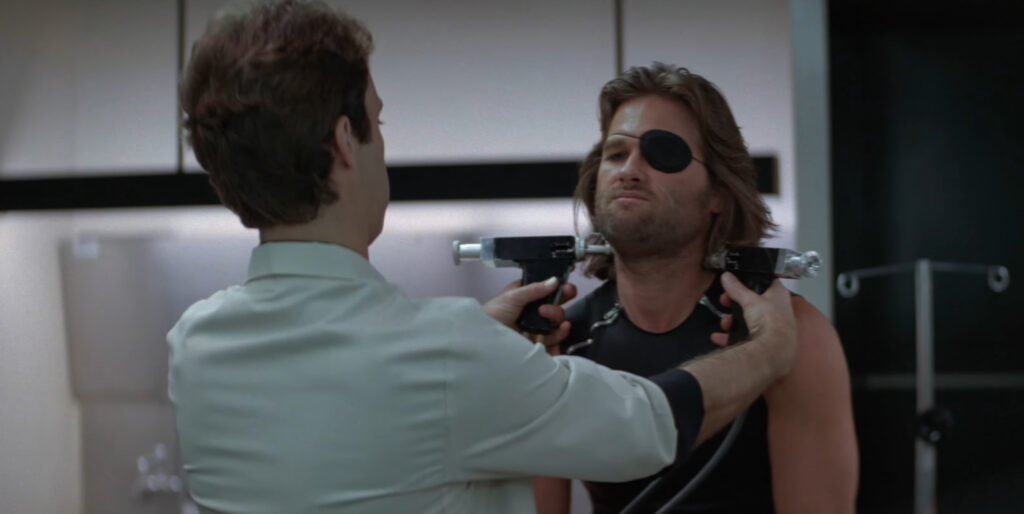 Carpenter wrote the first draft for the film in 1976 in the wake of the Watergate scandal, citing the national mood of cynicism and mistrust in the government as the central theme of the story. No studio would touch it at that time, but the success of both Halloween and The Fog gave Carpenter the opportunity to dust off the screenplay and get the green light for production. Made for a budget of $6 million, the film went on to gross $25 million at the box office.
4. The Thing (1982)
Hot on the heels of the success of Escape From New York, Carpenter again teamed up with leading man Kurt Russell for the sci-fi horror, The Thing. Set in a remote research station in Antarctica, the film is based on the 1938 novella Who Goes There? Written by John W. Campbell Jr., Russell plays a helicopter pilot R. J. McCready, who, along with the research team, encounters an alien life form ("the Thing"), a parasite that assimilates, then imitates other organisms.
The group becomes paranoid as they realise that they can no longer trust each other and that any of them could be the eponymous creature. This tense and thrilling movie also stars Wilfred Brimley, Keith David and Richard Masur.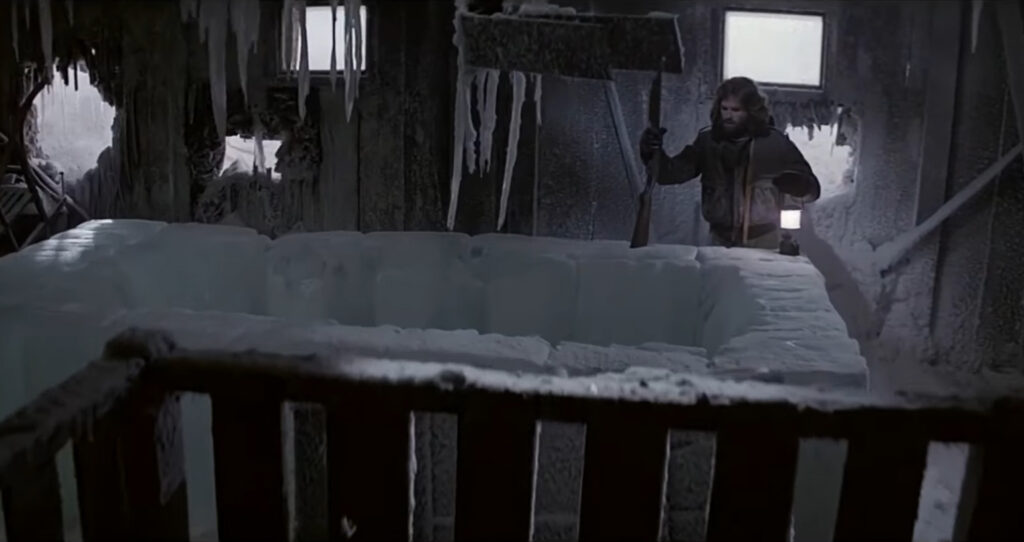 The Thing is notable as having a much higher production value when compared to Carpenter's earlier work. The budget was approximately $15 million, which shows in the excellent practical special effects and the Ennio Morricone score. However, due to a number of factors, including immense competition from films released around the same time (E.T. The Extra-Terrestrial (1982) and Blade Runner (1982)), The Thing only grossed $19 million at the box office. It has, of course, gone on to be regarded as one of the best films in the genre and much loved by fans of sci-fi, horror and John Carpenter alike.
5. Big Trouble in Little China (1986)
Perhaps a more controversial choice for our fifth John Carpenter feature, Big Trouble in Little China, once again sees Kurt Russell in the lead role in this admittedly silly yet much-loved action-comedy. The story sees Russell's Jack Burton help his friend Wang (Dennis Dun) to rescue the love of his life from a gang of miscreants in San Fransisco's Chinatown.
There they reveal a plot involving an ancient wizard trying to lift a curse put upon him by marrying Wang's green-eyed girlfriend. Also starring Kim Cattrall, James Hong and Victor Wong, Big Trouble is packed with great action sequences, dazzling special effects and lots of corny laughs.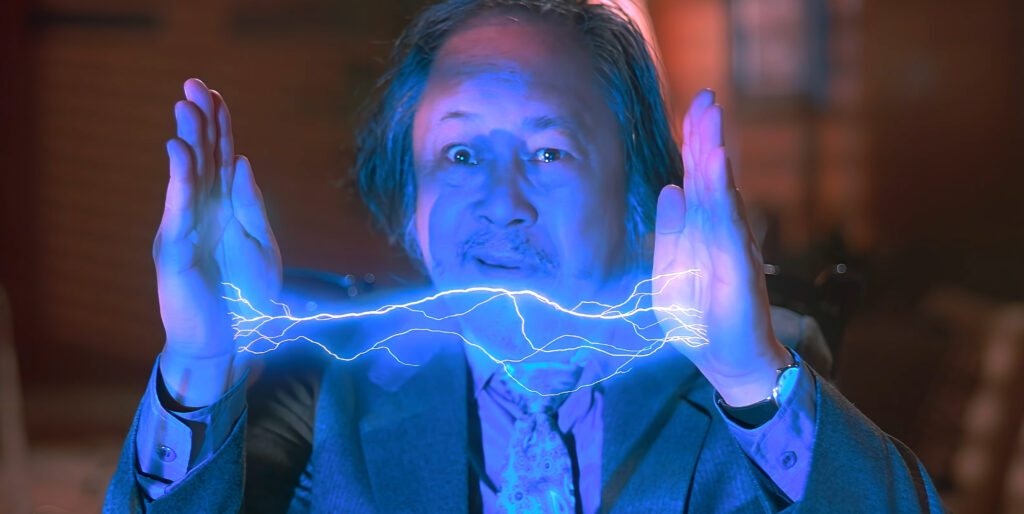 As with a lot of John Carpenter's films, the influence of early Hollywood archetypes is equally celebrated and satirized. Russell's Jack Burton is almost a self-parody and does a great job of examining the bone-headed American hero and this type of character's place in modern cinema.
Big Trouble in Little China cost around $20 million to make but only grossed just over half of that. Despite this, it has gone on to become something of a cult classic and is still enjoyed by modern audiences today. 
And that's our Top 5 John Carpenter films!
Think we've missed any out, or not included your favourite John Carpenter film? Then let us know in the comments below.
You can read more of our articles here.
Please join us on social media on Facebook, Instagram, Tik Tok and Twitter. We really appreciate all the likes, shares, retweets etc., and we would love to hear from you and continue the wonderful celebration of all things cinema on these platforms.
If you love to watch videos on YouTube, then please subscribe to our channel here. There's lots of fun and informative videos uploaded that we hope you will enjoy!
We have a passion for movies and aim to produce entertaining and informative movie-related content. It certainly is a lot of hard work, but we love films so much that it's worth all the effort. We have to keep the lights on and make sure we have plenty of caffeine to keep all of the articles, videos and social media posts coming, so if you like our work, then please consider supporting us at Buy Me A Coffee here. You can also become a More Movies patron on Patreon here.
To help support us here at More Movies, we do use advertising in a few places, so we appreciate it if you do not use AdBlockers on our site, as this helps keep a few pennies trickling in. We also utilise affiliate links throughout the site, usually to help guide our readers to places to stream, rent or buy the movies we talk about. One of the biggest sources for movies online is Amazon Prime Video, where you can stream over 18,000 films. If you are interested in Prime and haven't signed up yet, you can get a 30-day free trial via this affiliate link, which helps support us too.