Free Guy (2021) is the new action-comedy adventure film directed by Shawn Levy. It stars Ryan Reynolds, Jodie Comer, Taika Waititi, Joe Keery and Lil Rel Howery.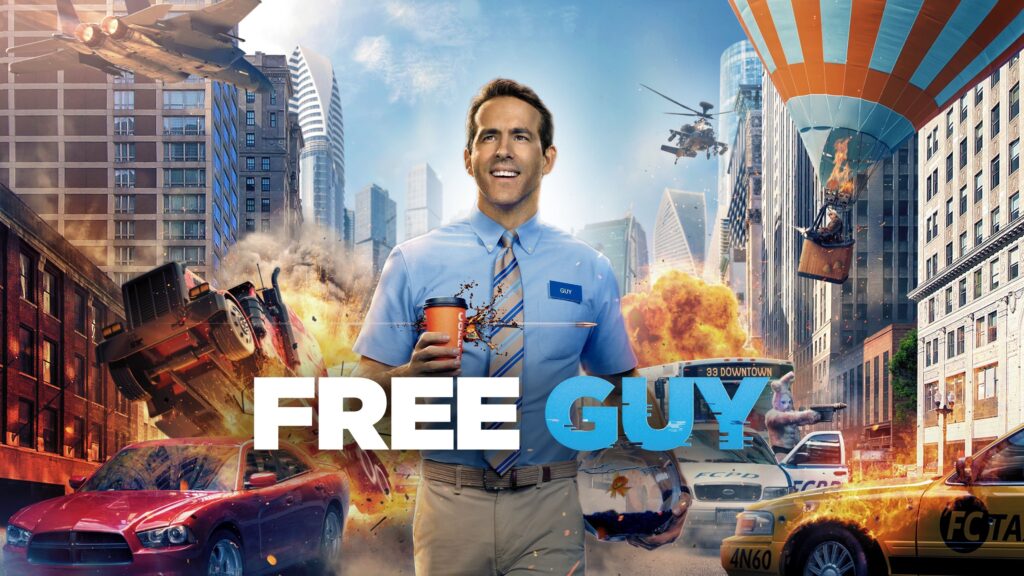 Reynolds plays Blue Shirt Guy, or Guy for short. He's an NPC (Non-Player Character) in a vast online video game called Free City. The catch is, Guy doesn't know he's just a part of the game, he thinks he's living out his day by day life, where he works as a bank teller.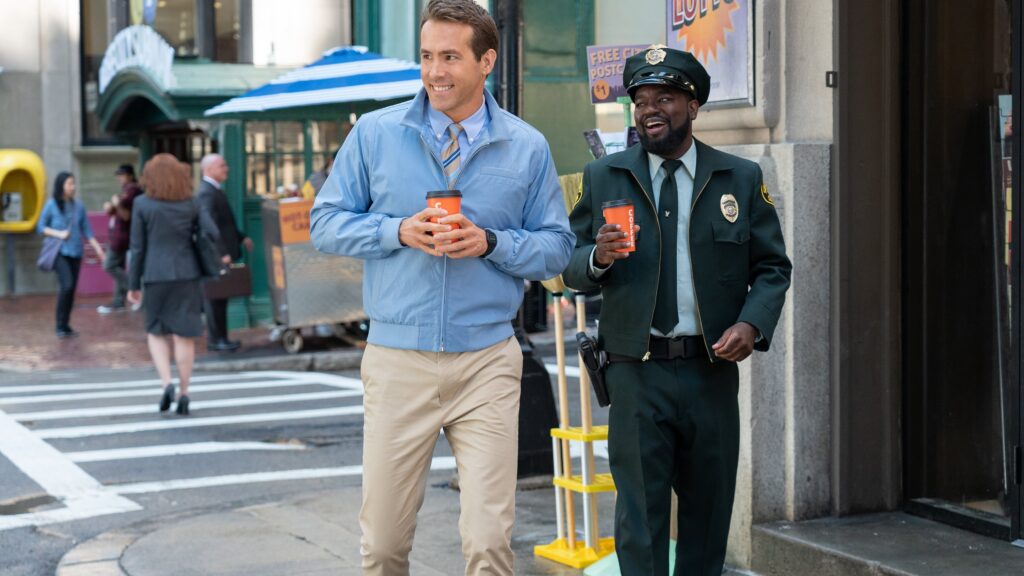 Despite the repetitive nature of his existence, Guy is reasonably happy with his lot and enjoys using his catchphrase "Don't have a good day, have a great day!" whenever the opportunity arises. When Guy encounters one of the game's players known as Molotov Girl, something is triggered within him, and he begins to outgrow his basic programming. He starts to wonder if there is more waiting for him out there in the world, beyond the city. Guy develops an urge to try new things, like different clothing or ordering a different type of drink from his favourite coffee shop. Unbeknownst to him, this is his AI developing. He is beginning to grow, to learn and to desire.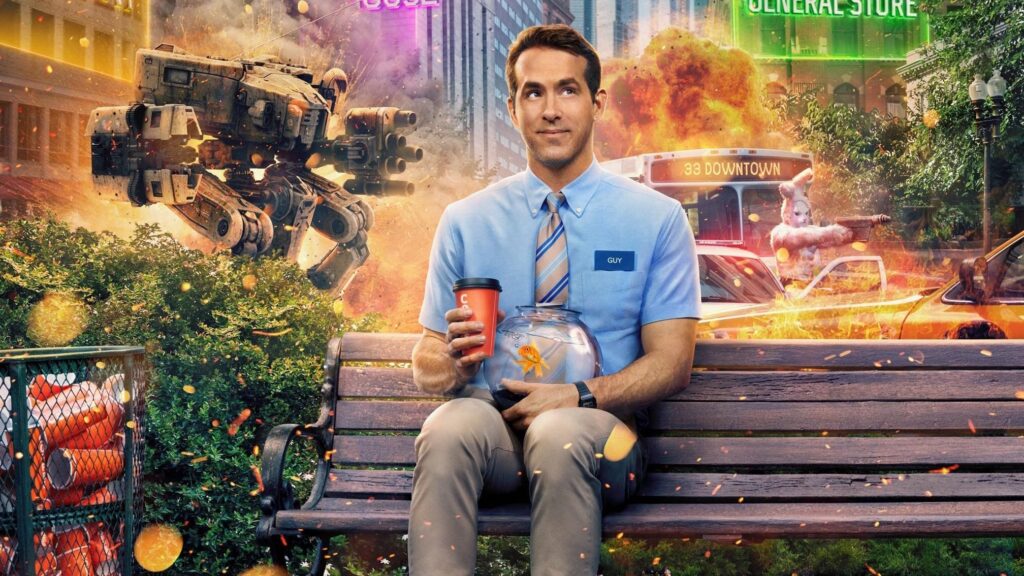 Once all this is established, we get to meet the game developers, including Keys (Joe Keery) and his dastardly boss Antwan (Taika Waititi), the owner of Zoonami Games, who have produced and own Free City. We also learn that Molotov Girl is Millie (Jodie Comer) in the real world, a former partner of Keys who is responsible for designing the games original engine and the true brains behind the AI that is now evolving within Guy's programming.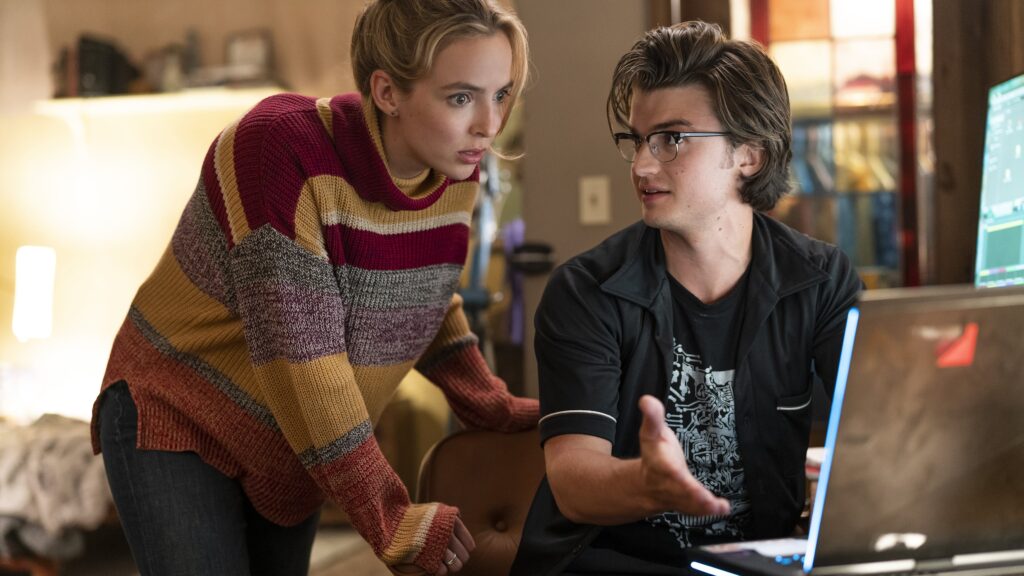 Millie is entering the game as Molotov Girl in the hope of gaining some evidence to use against Antwan and prove that he, in fact, stole her original design for the game and put a new spin on it, converting it into a violent, free-for-all, open-world which invites players to pursue all manner of criminal activities, such as car theft, bank robberies, murder etc.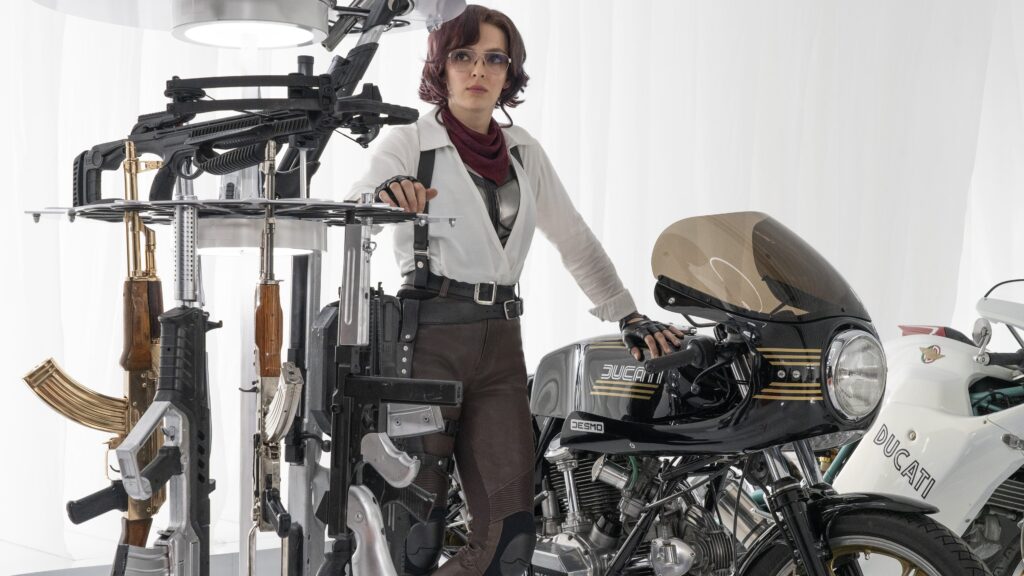 Guy begins to break out of his regular programming after deciding to stop a bank heist. Despite the disapproval of his best friend Buddy (Lil Rel Howery), a security guard at the bank, Guy takes the bank robber's sunglasses and is presented with a world that only the gamers see. They Live (1988) anyone? In other words, his eyes are opened to the truth behind the curtain, and he begins to play the game, but not as a criminal intent on racking up the body count, but as a hero who goes around stopping the players from committing their heinous crimes.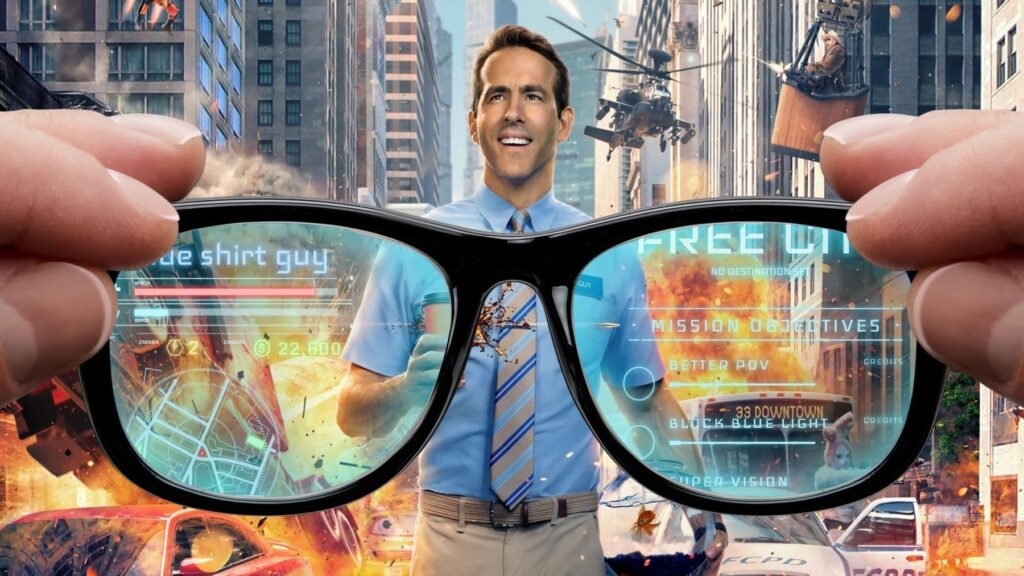 In doing this, Guy manages to increase his level and ally himself with Molotov Girl. As their in-game relationship develops, Millie works with Keys in the real world in order to expose Antwan and stop him from destroying Free City.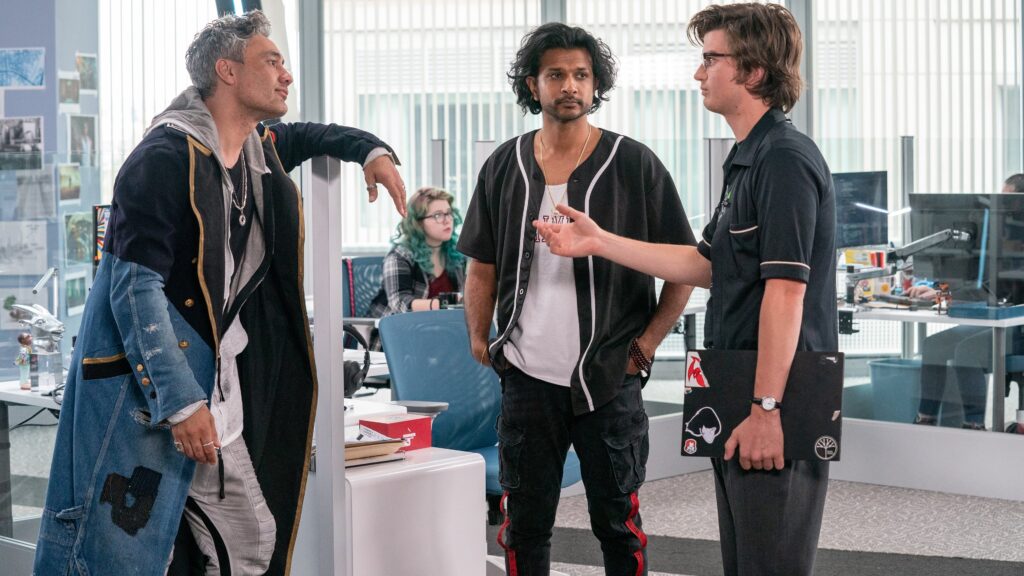 Guy's existence is in jeopardy, so Millie reveals to him that he is an NPC, and despite having been programmed, he is, in fact, alive within the realm of the game, as his AI develops and he continues to learn independently. This means that Guy must help Millie to gather the evidence she needs to prove Antwan's deceitful plagiarism and save Free City before everything is deleted and lost for good.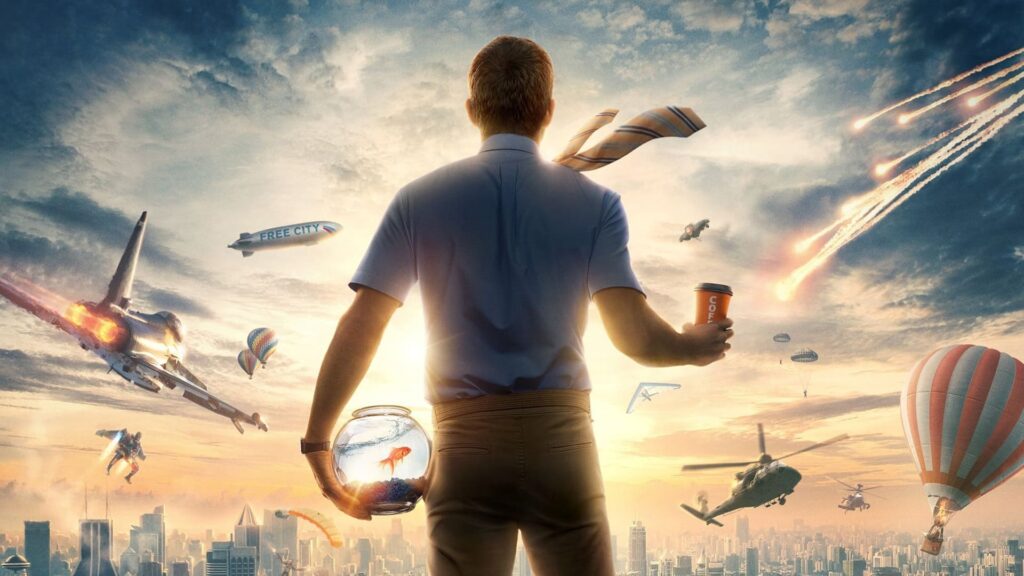 Free City is clearly based on games like Grand Theft Auto and Fortnite, and in terms of cinematic influence, this movie has vibes of Groundhog Day (1993), The Truman Show (1998), Ready Player One (2018) and The Matrix (1999). The influences are clear, but Free Guy does its own thing with the ingredients, and I have to say it is quite an entertaining ride.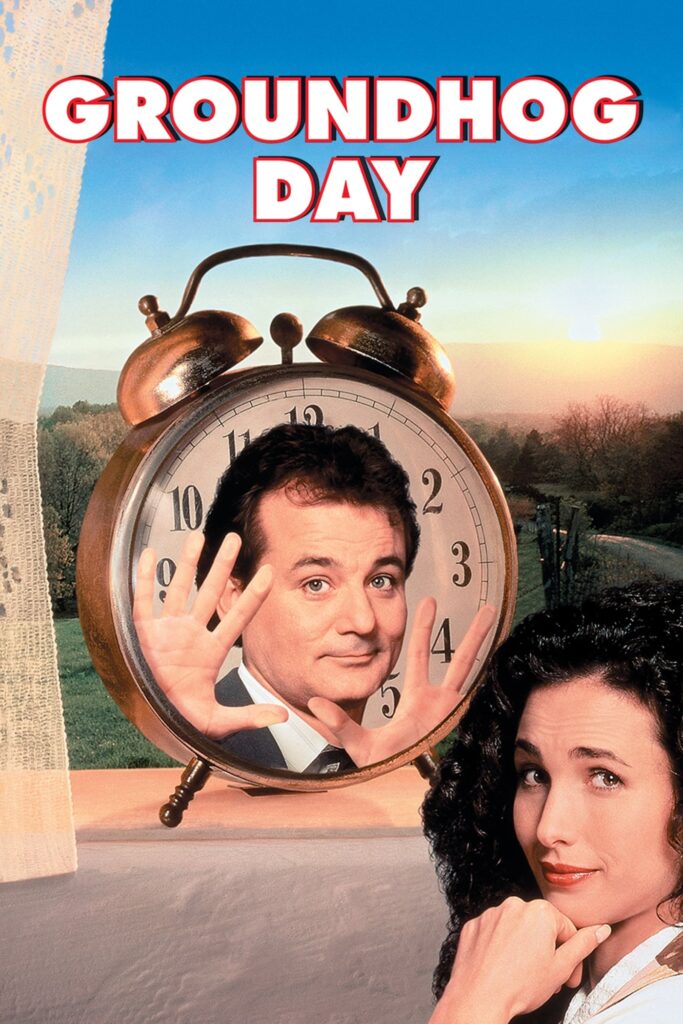 Fans of games like GTA will love all the references to in-game play, and Ryan Reynolds fans are in for a treat, as the comical Canadian is perfectly cast as the infectiously enthusiastic central character. Jodie Comer does a great job as Molotov Girl and Millie, plus Taika Waititi is excellent as the evil software Moghul. The special effects are of a very high standard, as they would need to be in a film like this, where augmented realities and hyperbolic action are all part and parcel.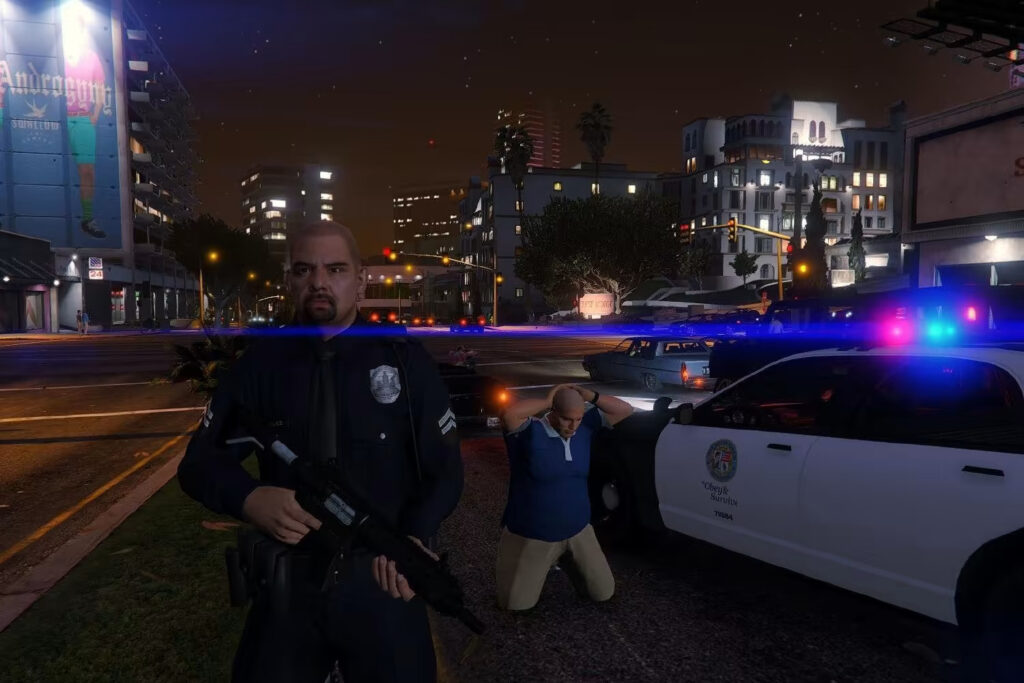 But Free Guy is more than a special effects movie, it has well developed central characters whose motivations are clearly thought out and presented, helping us, the audience, to invest in the film and enjoy the adventure. In addition, there's some strong commentary on the nature of these types of violent video games, and the inclusion of real-life streamers helps to sell the idea and set up the world within the movie as one that is akin to our own.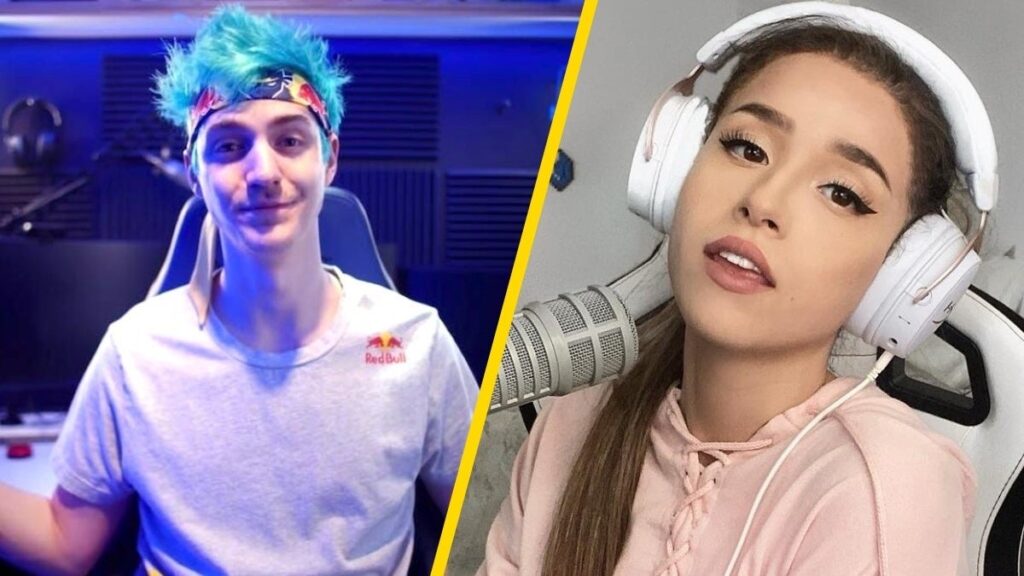 It's a tad predictable, and the obvious influences on the film mean that we can see what's coming to some degree. But as far as comedy goes, the laughs are genuine and consistent throughout. This is a great family film that the older children will enjoy, and the parents will also appreciate. This is one Hollywood film that has done its job well and is recommended viewing for fans of this genre and anyone who enjoys a few good laughs with their over-the-top action.
Well, that's our review of Free Guy
Did you enjoy Free Guy? What did you think of our review? Let us know in the comments!
You can read more of our reviews here.
Please join us on social media on Facebook, Instagram, Tik Tok and Twitter. We really appreciate all the likes, shares, retweets etc., and we would love to hear from you and continue the wonderful celebration of all things cinema on these platforms.
If you love to watch videos on YouTube, then please subscribe to our channel here. There's lots of fun and informative videos uploaded that we hope you will enjoy!
We have a passion for movies and aim to produce entertaining and informative movie-related content. It certainly is a lot of hard work, but we love films so much that it's worth all the effort. We have to keep the lights on and make sure we have plenty of caffeine to keep all of the articles, videos and social media posts coming, so if you like our work, then please consider supporting us at Buy Me A Coffee here. You can also become a More Movies patron on Patreon here.
To help support us here at More Movies, we do use advertising in a few places, so we appreciate it if you do not use AdBlockers on our site, as this helps keep a few pennies trickling in. We also utilise affiliate links throughout the site, usually to help guide our readers to places to stream, rent or buy the movies we talk about. One of the biggest sources for movies online is Amazon Prime Video, where you can stream over 18,000 films. If you are interested in Prime and haven't signed up yet, you can get a 30-day free trial via this affiliate link, which helps support us too.