Leave Her To Heaven (1945) is a melodrama thriller that is also considered to be the first "colour film noir". It was directed by John M. Stahl and stars Gene Tierney, Cornel Wilde, Jeanne Crain and Vincent Price.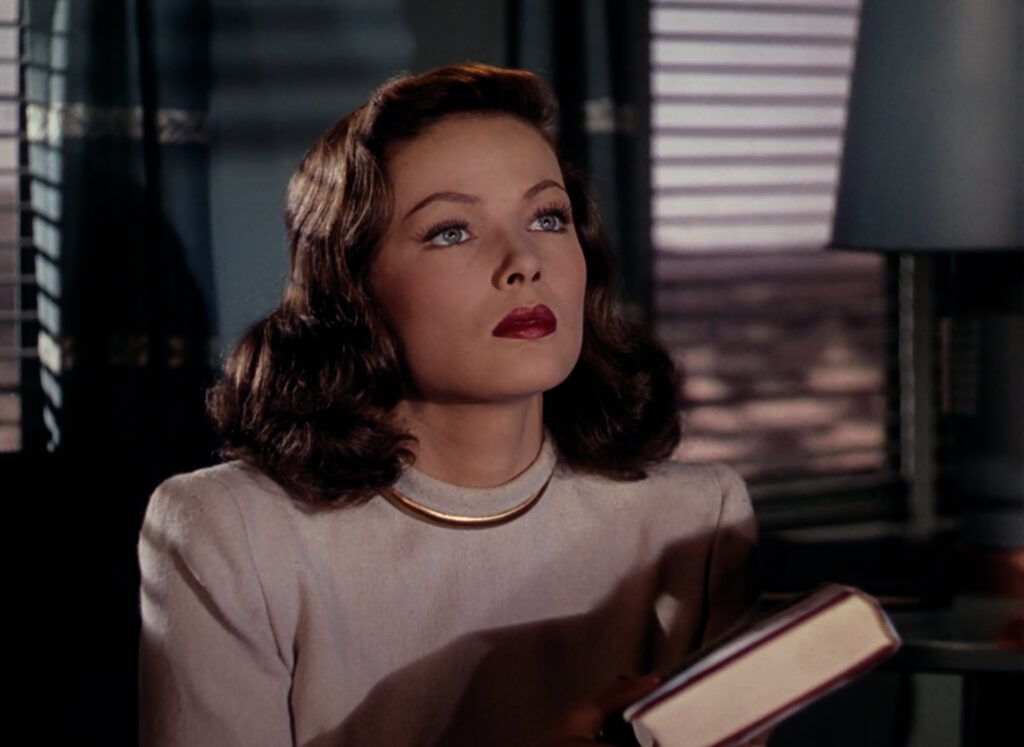 Some people have suggested that Leave Her to Heaven is not a film noir at all, and that Ellen Berent is not a femme fatale. However, in this review, I will put forward the case that this movie is indeed a noir, of the darkest kind and that Ellen's story is perhaps the most tragic tale out of all the fabled femme fatales of film.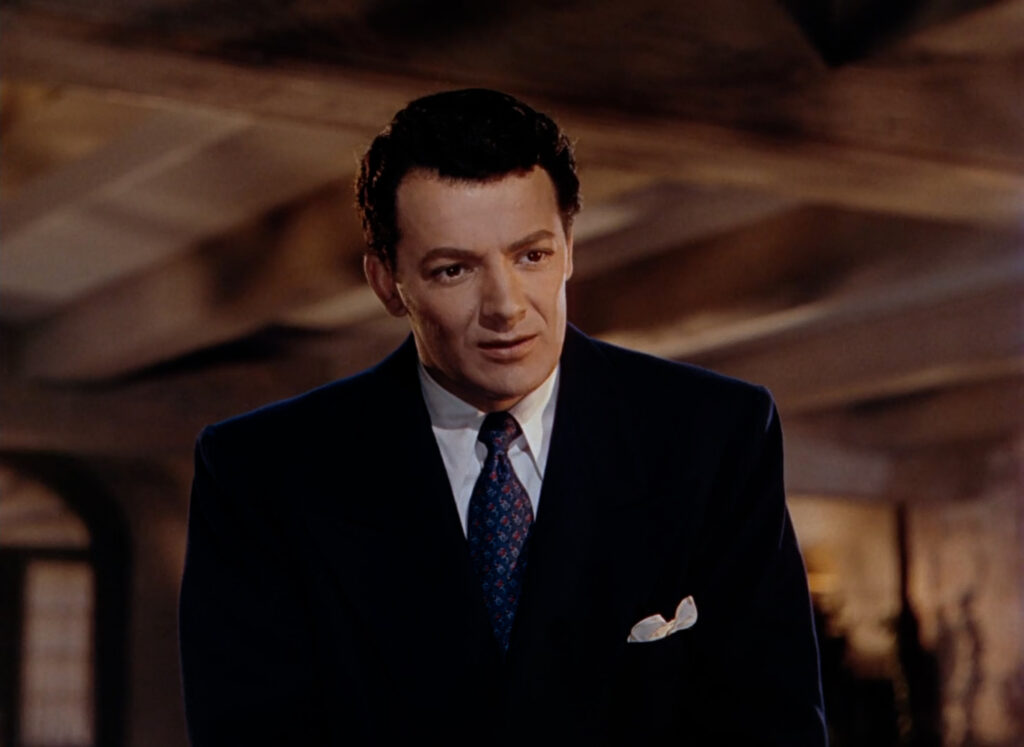 Admittedly, on the surface, this is not your typical film noir. A genre that is known for certain conventions such as black and white photography, chiaroscuro lighting and a tradition rooted in hard-boiled detective stories such as the ones adapted from the pens of Dashiel Hammett, James Elroy or Patricia Highsmith, for example. Noir films usually reveal a complex plot which involves a central male protagonist who gets mixed up with the fabled femme fatale and pays a high price for his fixation and loyalty to them.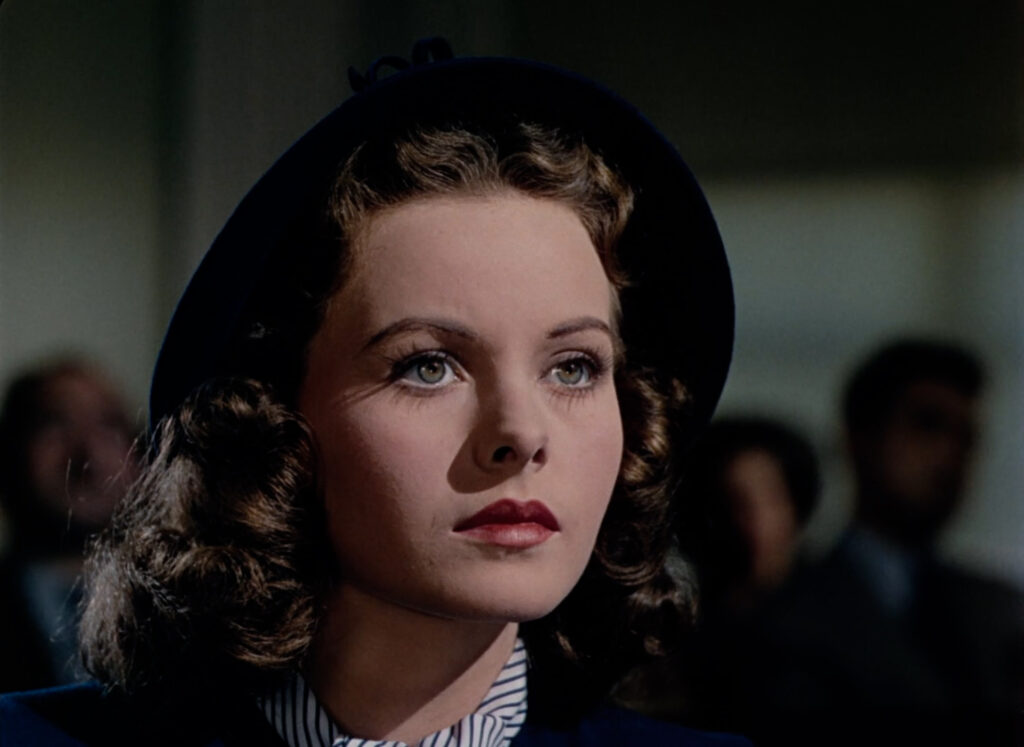 Leave Her to Heaven has none of those things, yet, in my opinion, it should still be considered one of the finest examples of film noir cinema ever produced in Hollywood. This is a movie that subverts all expectations, rejects the norms of the genre and presents a dazzling veneer of opulence and perfection, which is in fact, hiding a deep chasm of jealousy, obsession and pure madness.
Shot in glorious Technicolor by Academy Award winner Leon Shamroy, this dazzling movie basks in the midst of dramatic locations and luscious interiors, that portray an idyllic lifestyle in post war America, where materialism is ubiquitous and the grandeur of existence is celebrated in every facet.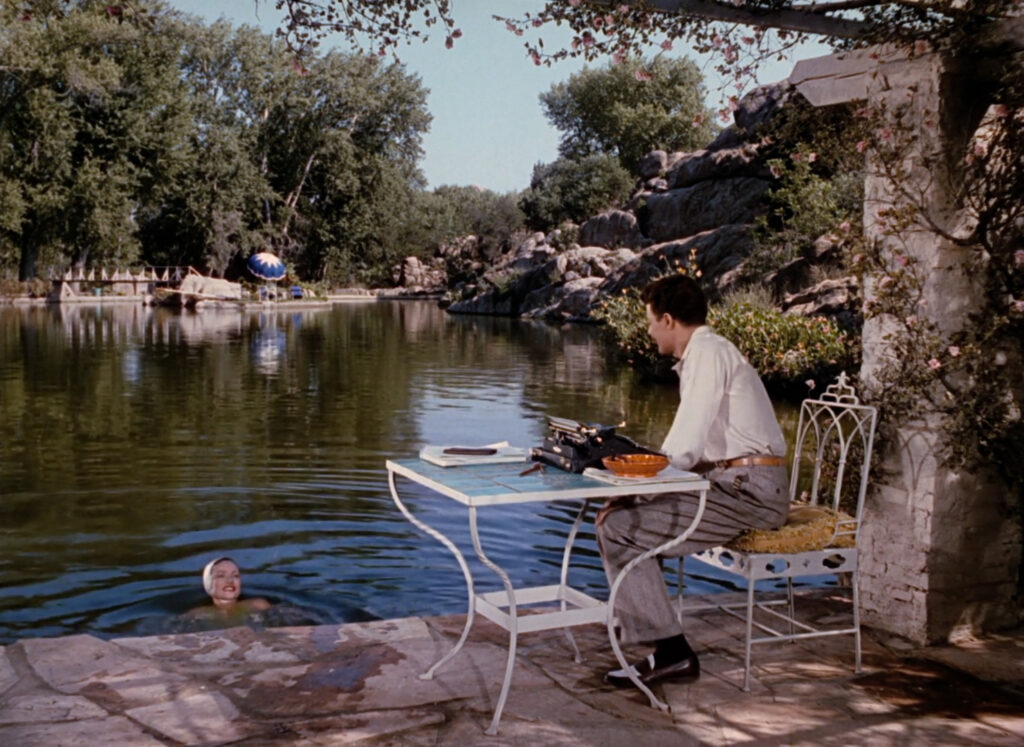 This talks not only of the American ideal, but of the human condition. Insatiable, possessive and wilfully blind to our numerous misgivings.
At the dark heart of this story is Ellen played by the incomparable Gene Tierney. Her style and astonishing beauty, much like the lavish settings, hide dark secrets that are anything but resplendent and beautiful.
Ellen is a sassy glamour girl, she dominates her mother and cousin Ruth and we discover she has an abnormal fixation with her late father. Despite her dazzling good looks and impeccable style, she is a deeply troubled individual.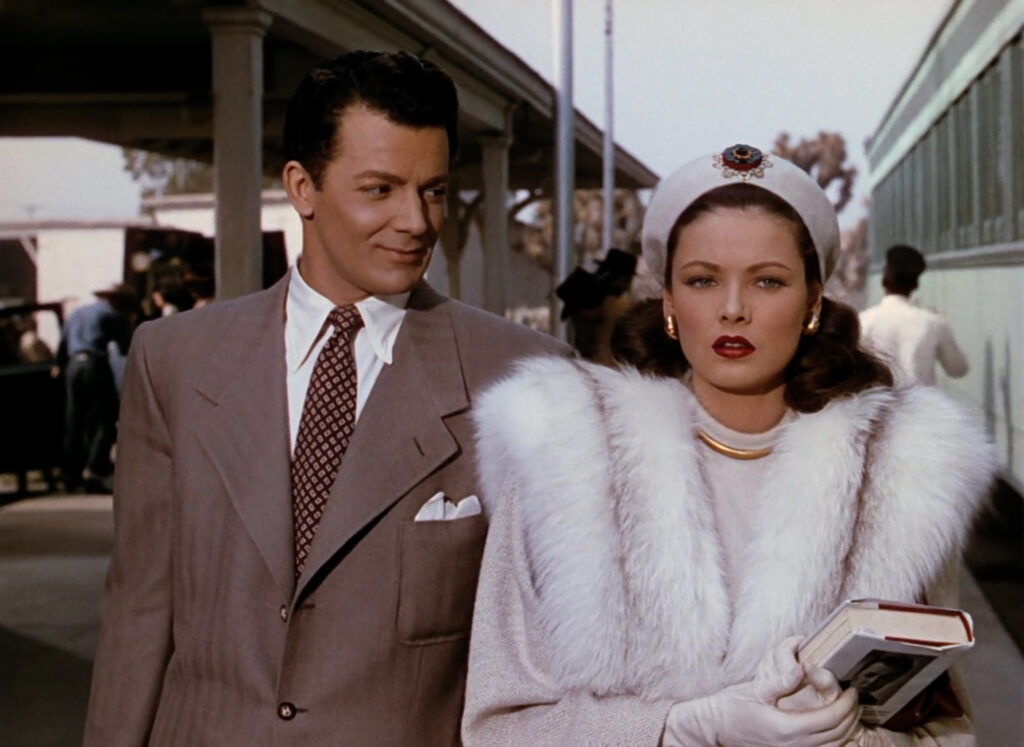 At the beginning of the story, Ellen meets handsome and successful author Richard, played by Cornel Wilde. They strike up a conversation on the train to New Mexico and it doesn't take long for Ellen to mention that Richard reminds her of her father. She does not reveal that he has recently passed away, that comes out later on in an awkward moment over the dinner table. Before he knows it, Richard finds himself in the midst of Ellen's world and is quickly swept up in a whirlwind of scandalous revelations and awkward propositions
The couple are soon married and despite the tumultuous and impulsive beginnings of their relationship, and all seems to be well.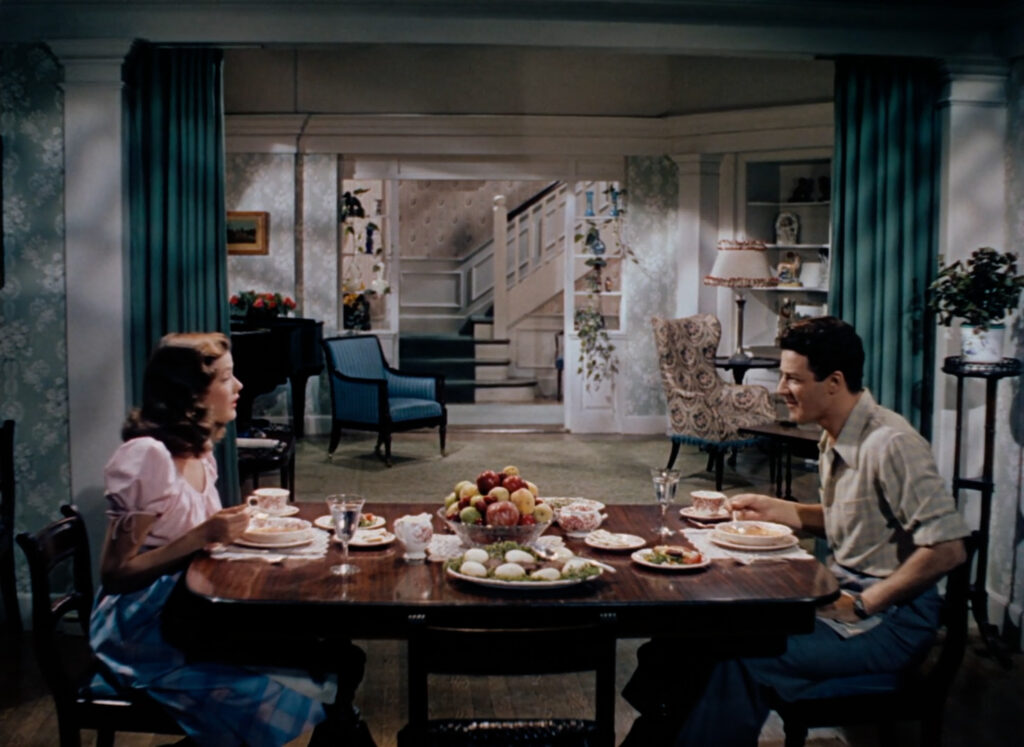 But as the story unfolds, it becomes clear that Ellen's love for Richard is extremely possessive, leading her to take disturbing actions to ensure he remains devoted to her and only her. Ellen's actions spiral into a series of tragic and shocking events, as she becomes increasingly controlling and manipulative, endangering the lives of everyone close to the couple.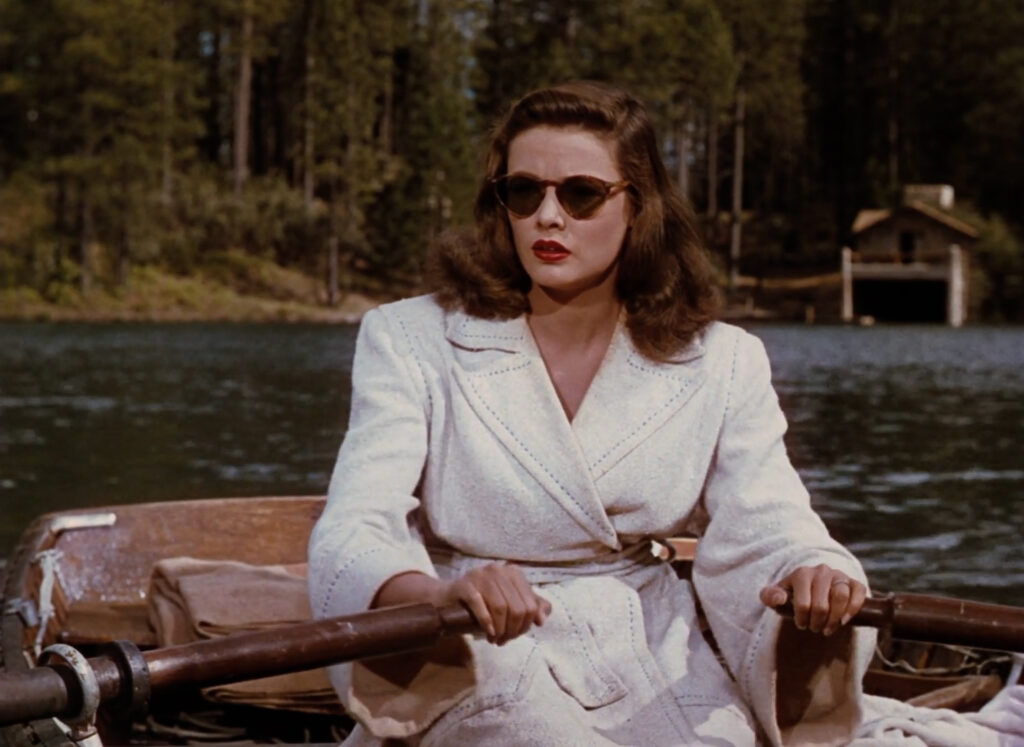 As these tragedies manifest, we discover a character who is deeply depraved and dangerous, despite her desires and devotion towards her beloved husband.
Ellen has been compared to characters in Greek Mythology such as Electra or described as a Siren, with her close affiliation to water and her alluring charms. But ultimately, Ellen is a pitiful figure. Powerless to control her wicked indifference to the pain of others, her only master is a monstrous jealousy of anyone who receives the attention or affection of Richard.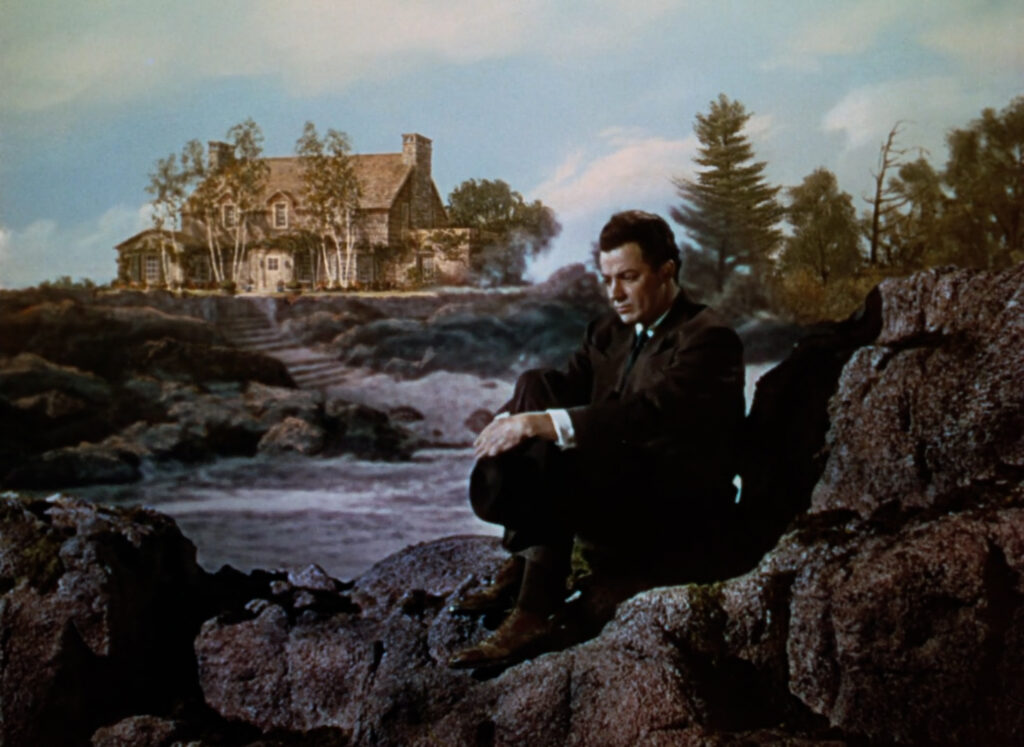 Leave Her to Heaven is not a typical noir, but it does evolve the genre. It is a psychological thriller that takes the story away from the usual tropes of film noir. This movie is not set in a seedy underworld of crime and inner-city shadows, it takes place in broad daylight, beneath sunny blue skies and the crashing waves on the coast.
The characters are not career criminals, but instead they are successful professionals and socialites that are far removed from the dark streets of Los Angeles. Often cited as the first noir to be shot in colour, a blurring of genres results in a unique and exceptional movie, with Gene Tierney's desolate Ellen Berent at the centre.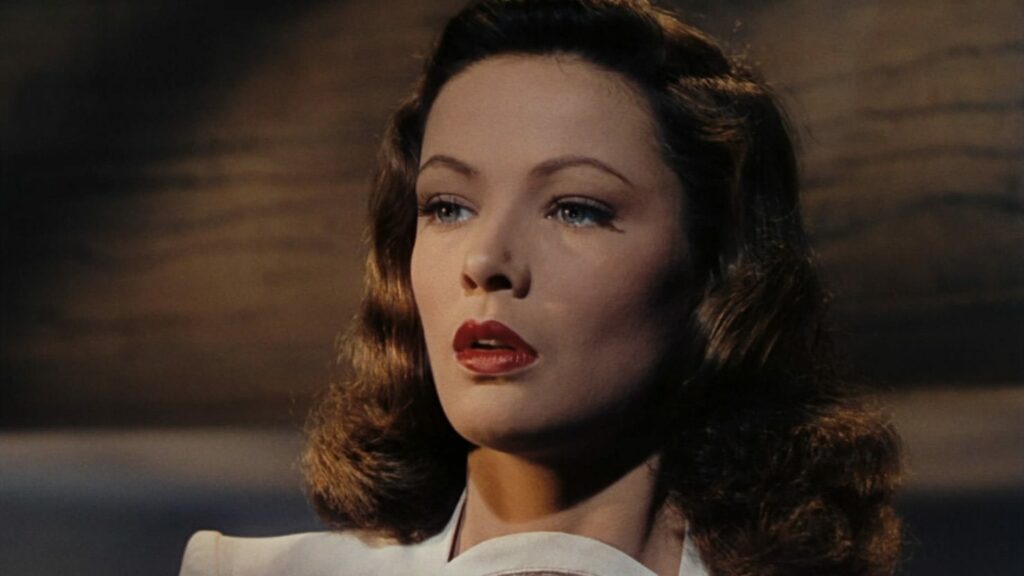 Due to her spellbinding beauty, Tierney is often overlooked as one of the great performers of the golden era. In Laura (1944), she took our breath away and portrayed a complex character, desperate to unshackle herself from the chains of a domineering psychopath. In this movie she depicts one of cinema's most complex and destructive characters. An atypical femme fatale, whose motivation is complete possession of her husband, her only flaw is that she "loves too much".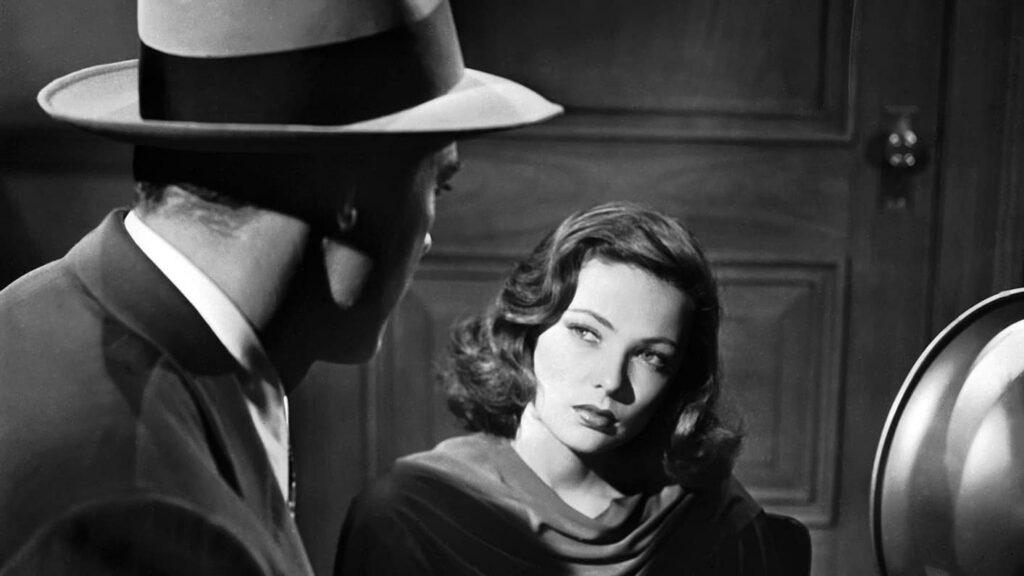 An influence on Martin Scorsese, particularly when producing his Howard Hughes biopic, The Aviator, he lists Leave Her to Heaven as one of his favourite movies of all time and stated that…
"Gene Tierney is one of the most underrated actresses of the Golden Era."

Martin Scorsese
Cornel Wilde and Jeanne Crain are both perfectly cast in their roles and the magnificent Vincent Price is excellent as Ellen's jilted lover and would-be legal avenger.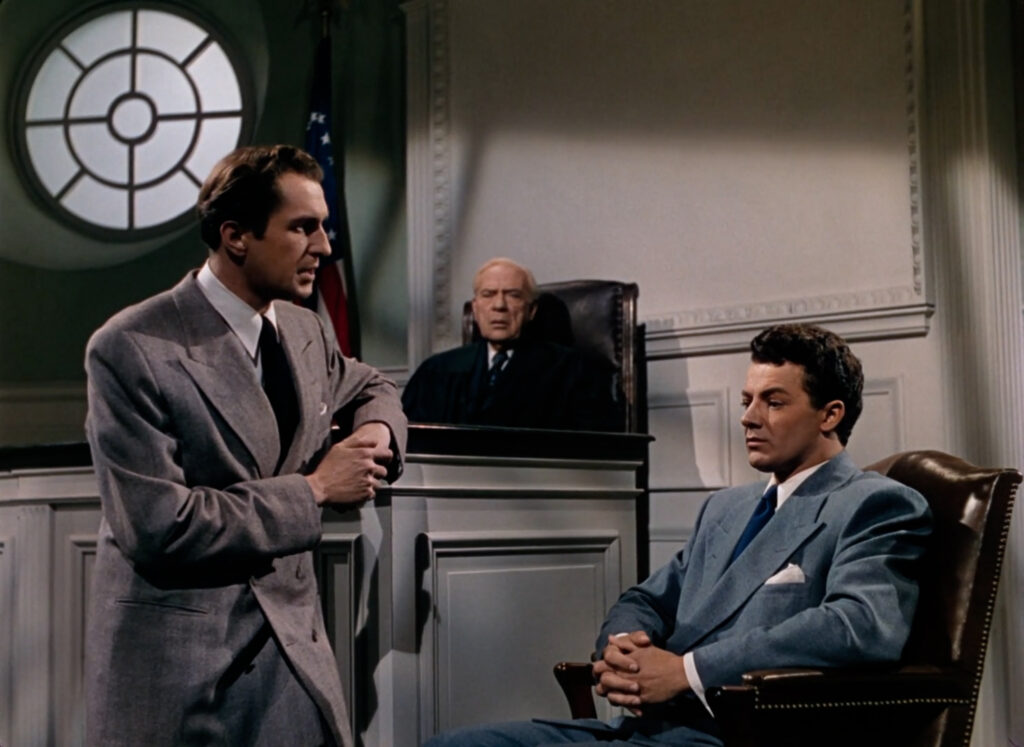 The costume design by Kay Nelson is nothing short of perfect, portraying an extravagant and extremely stylish society, which reinforces the illusion of well-being and success, hiding a deep vein of sinister wickedness. The score by Alfred Newman is suitably dramatic and sweeping, complementing the incredible art design glorious backdrops.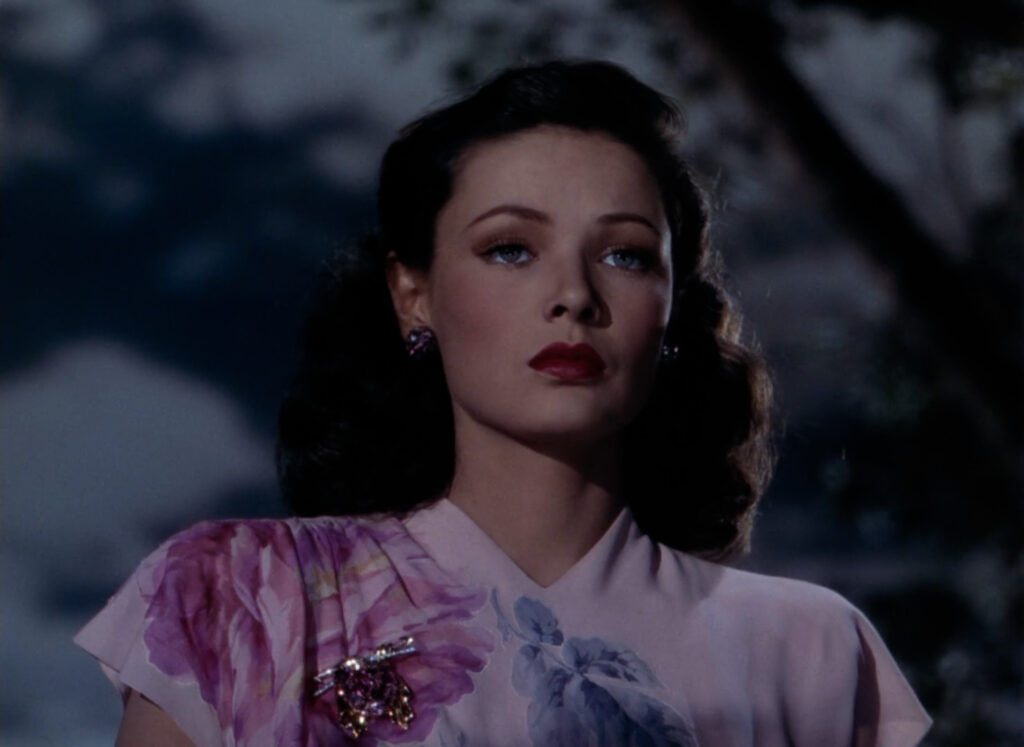 Leave Her to Heaven is a masterclass in subterfuge and subversion, directed by master of melodrama John M. Stahl. Despite its reversal of typical noir motifs and tropes, this tragic tale sits perfectly amongst the very best examples in the film noir genre and viewers witnessing the tragic unravelling of Ellen Berent cannot help but feel pity and sorrow for this grievous goddess, despite her deplorable crimes.
That concludes our review of Leave Her to Heaven.
Did you enjoy Leave Her to Heaven? What did you think of our review? Let us know in the comments!
You can read more of our reviews here.
Please join us on social media on Facebook, Instagram, Tik Tok and Twitter. We really appreciate all the likes, shares, retweets etc., and we would love to hear from you and continue the wonderful celebration of all things cinema on these platforms.
If you love to watch videos on YouTube, then please subscribe to our channel here. There's lots of fun and informative videos uploaded that we hope you will enjoy!
We have a passion for movies and aim to produce entertaining and informative movie-related content. It certainly is a lot of hard work, but we love films so much that it's worth all the effort. We have to keep the lights on and make sure we have plenty of caffeine to keep all of the articles, videos and social media posts coming, so if you like our work, then please consider supporting us at Buy Me A Coffee here. You can also become a More Movies patron on Patreon here.
To help support us here at More Movies, we do use advertising in a few places, so we appreciate it if you do not use AdBlockers on our site, as this helps keep a few pennies trickling in. We also utilise affiliate links throughout the site, usually to help guide our readers to places to stream, rent or buy the movies we talk about. One of the biggest sources for movies online is Amazon Prime Video, where you can stream over 18,000 films. If you are interested in Prime and haven't signed up yet, you can get a 30-day free trial via this affiliate link, which helps support us too.