Shutter Island (2010) is a modern day neo-noir psychological thriller directed by the great Martin Scorsese.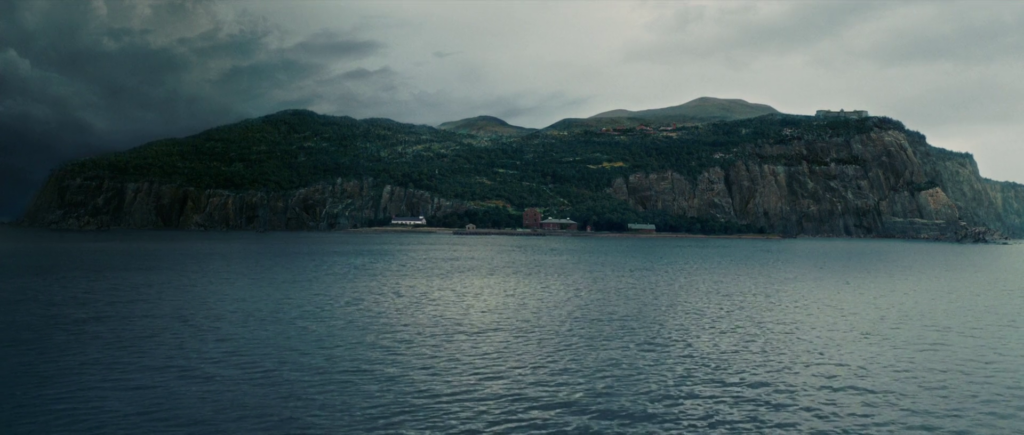 The film is set in 1954 and stars Leonardo DiCaprio as U.S. Marshal Edward "Teddy" Daniels and Mark Ruffalo as his new partner Chuck Aule. They are travelling to Ashecliffe Hospital for the criminally insane, situated on Shutter Island in Boston Harbour.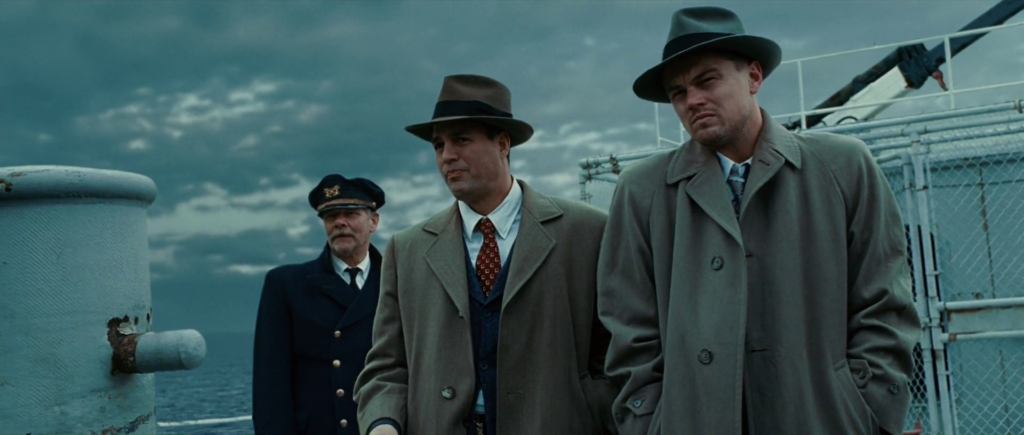 They are there to investigate the disappearance of a patient called Rachel Solando, who has been incarcerated for drowning her three children. Their only clue is a cryptic note found hidden in Solando's room: "The law of 4; who is 67?" The two men arrive just as a massive storm hits the island, preventing their return to the mainland for a few days. So they must stay on and investigate the strange goings-on.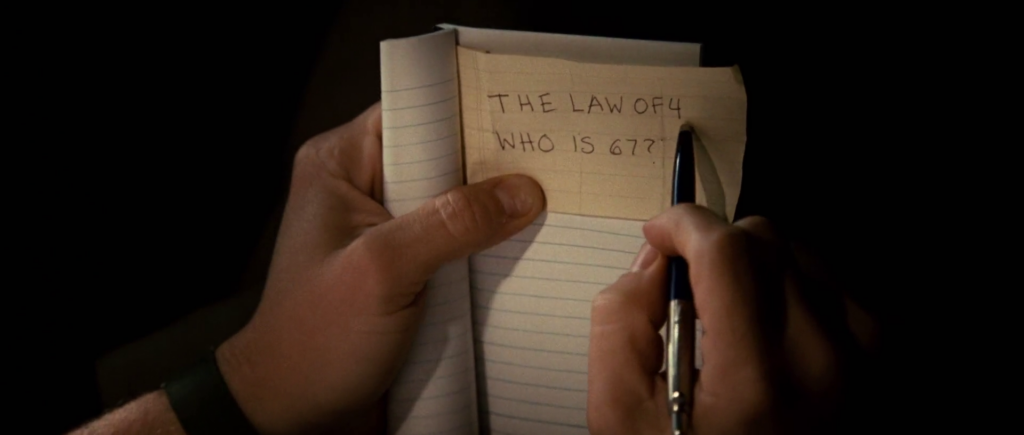 The purpose of the narrative in Shutter Island is ambiguity. There are many MacGuffins and red herrings that serve to propel the story yet leave us questioning who is who and what is what. Teddy starts to have migraines and headaches coinciding with the thunder and lightning from the storm. These lead to weird hallucinations and dreams that often contradict the narrative and make us wonder what is happening.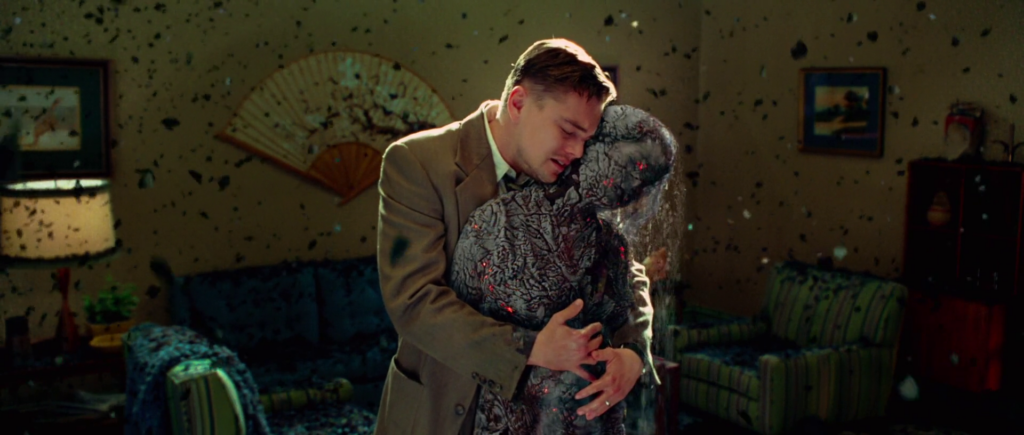 Later on, Rachel Solando is found safe and sound and returned to the prison. However, due to the storm, the detectives are still trapped on the island. However, Teddy gradually becomes suspicious of everything and believes many conspiracies are occurring on Shutter Island. Whilst searching for his partner Chuck, who he believes has fallen to his death, he finds a woman claiming to be the real Rachel Solando in a cave on the edge of the island, who confirms the doctors are experimenting on patients with psychotropic medication and trans-orbital lobotomies in an attempt to develop mind control techniques.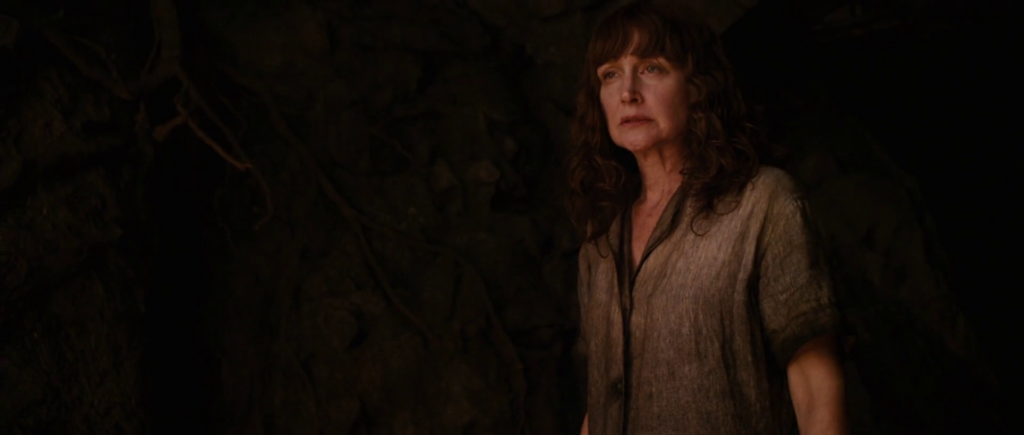 The question leading into the final portion of the film is about the truth: is there a conspiracy on Shutter Island, or is this just in people's imaginations?
Throughout the movie, there are several clues and intentional continuity errors that lead to more confusion. Scenes such as the guards just standing around in a scene of the drowning, as they are not actively searching for Rachel since she doesn't exist, a patient's drink disappearing between shots and Teddy's consistent aversion to water, as it subconsciously reminds him of his drowned children.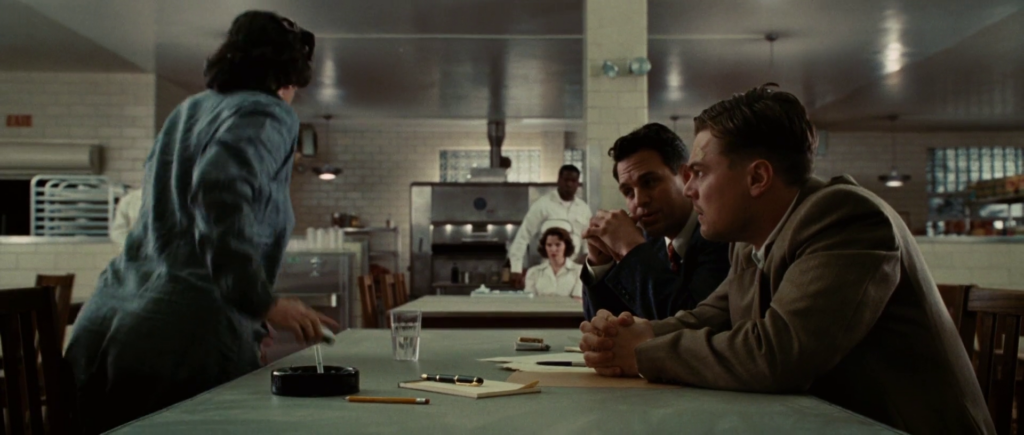 These techniques are also used during Teddy's dreams, highlighting the similarities between what he perceives as a dream and what he perceives to be reality.
The film leans heavily on the tropes of old noir cinema, complete with fedora-wearing detectives equipped with emotional scar tissue, investigating a mysterious conspiracy in a dark and dangerous place. The shadows, lighting and femme fatale, who in this case is Teddy's dead wife haunting his dreams, are plucked from the pages of pulp detective stories.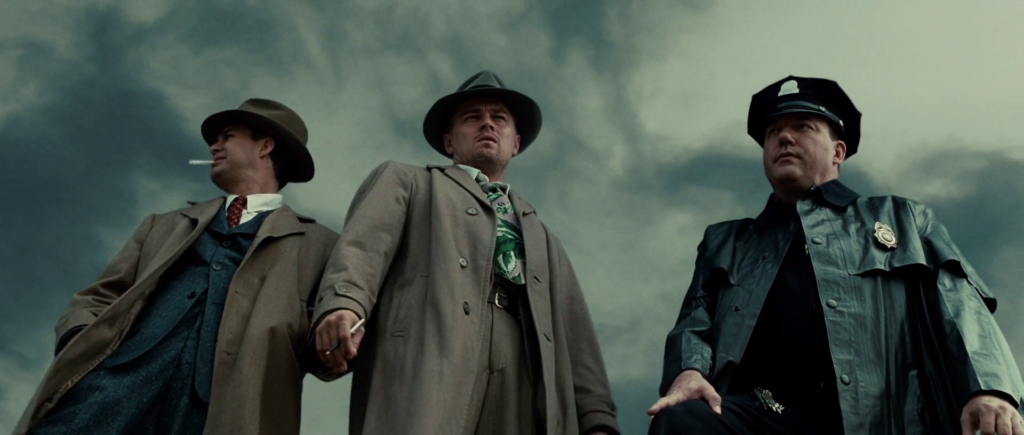 At its core, Shutter Island is a comment on the practice of mental institutions of the time. The terrifying and heartless method of lobotomies is directly compared to the Nazi war atrocities of men like Josef Mengele through Teddy's flashbacks to his role in the liberation of Dachau in World War 2. The stunning imagery and reflection in these moments are both haunting and poignant.
The film is underscored by modern composers and scores from classical masters such as Gustav Mahler, creating a brooding horror atmosphere that helps achieve a surreal and haunting feeling that indeed places you in the moment.
The film's title is an anagram of "truths and lies", which is what the film is really about. For me, there are many questions posed in Shutter Island, many twists and turns, and not everything is given a complete answer. The question is about reality and truth. Is this a conspiracy to get another test subject, or was Teddy crazy all along? Or is the film messing with you, much as the dreams and hallucinations have haunted Teddy?
Well, that's our review of Shutter Island
Did you enjoy Shutter Island? What did you think of our review? Let us know in the comments!
You can read more of our reviews here.
Please join us on social media on Facebook, Instagram, Tik Tok and Twitter. We really appreciate all the likes, shares, retweets etc., and we would love to hear from you and continue the wonderful celebration of all things cinema on these platforms.
If you love to watch videos on YouTube, then please subscribe to our channel here. There's lots of fun and informative videos uploaded that we hope you will enjoy!
We have a passion for movies and aim to produce entertaining and informative movie-related content. It certainly is a lot of hard work, but we love films so much that it's worth all the effort. We have to keep the lights on and make sure we have plenty of caffeine to keep all of the articles, videos and social media posts coming, so if you like our work, then please consider supporting us at Buy Me A Coffee here. You can also become a More Movies patron on Patreon here.
To help support us here at More Movies, we do use advertising in a few places, so we appreciate it if you do not use AdBlockers on our site, as this helps keep a few pennies trickling in. We also utilise affiliate links throughout the site, usually to help guide our readers to places to stream, rent or buy the movies we talk about. One of the biggest sources for movies online is Amazon Prime Video, where you can stream over 18,000 films. If you are interested in Prime and haven't signed up yet, you can get a 30-day free trial via this affiliate link, which helps support us too.