Alan J. Pakula was an American director, writer and producer who worked on some of the most iconic films ever made. Born in the Bronx in 1928, he started out working for Warner Brothers as an assistant in their internationally celebrated cartoon department. In the 1960s he began to cut his teeth in the film industry as a producer and had great success with To Kill a Mocking Bird (1962) starring Gregory Peck. Pakula was nominated for an Academy Award for his work on the iconic film and continued working as a producer, alongside director Robert Mulligan, for the majority of the decade.
In 1969 he directed his first feature film, The Sterile Cuckoo starring Liza Minelli. But it was the 1970s that would see Pakula make an indelible mark on the cinematic landscape, releasing his esteemed "paranoia trilogy" and building a solid reputation as one of the most noteworthy and bankable filmmakers of the era. He continued to produce exceptional work into the 1980s and 1990s before his life was cut short in a terrible road accident at the age of 70.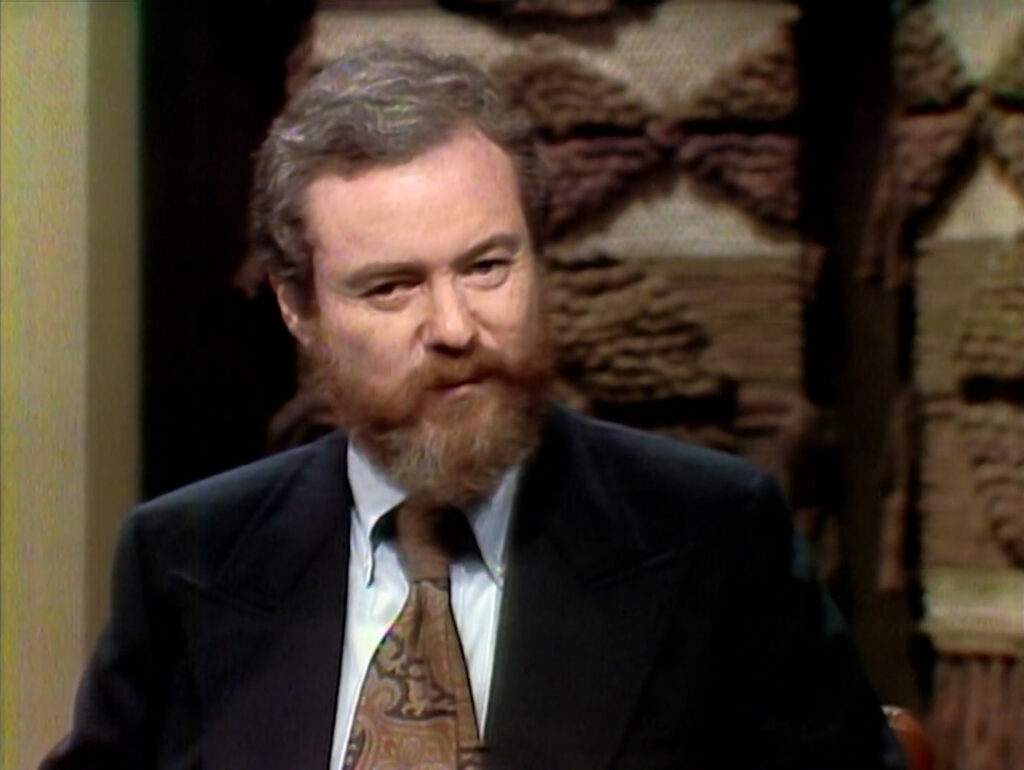 "Most of us live in a safe world. We don't have to fight for our values, we don't have to fight for our freedom, we don't have a sense of injustice."

Alan J. Pakula
As a director Alan J. Pakula made 16 features, many of which he also worked on as either producer and / or writer. His talent as a storyteller and visual virtuoso is clear. Therefore, it was not easy for us to shave down his back catalogue to only five movies and we implore any film enthusiasts to watch as many of his pictures as possible.
Below are the handful that we consider to be his most essential works and as always, our selections are listed chronologically, not ranked…
1.) Klute (1971)
Jane Fonda won an Academy Award for her performance as the evocative call girl Bree Daniels, in the spectacular thriller Klute (1971). The first movie on our list was Alan J. Pakula's first big hit and also the first in his "paranoia trilogy". The film also features strong performances from Donald Sutherland and Roy Scheider.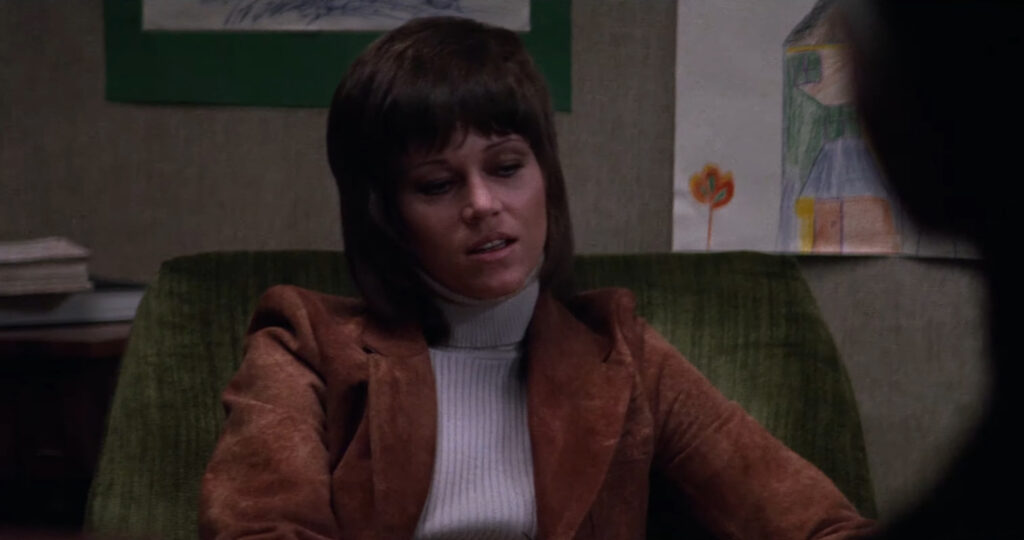 Dark, edgy and captivatingly mysterious, Klute would set the tone for a decade of American cinema that would question authority, expose corruption and portray a more realistic tone than had ever been previously seen in Hollywood studio films. A top notch thriller by any standards and a great sign of what was yet to come from Pakula.
For a more in-depth look at Klute, check out our article here.
Bree Daniels, a New York City call girl, becomes entangled in an investigation into the disappearance of a business executive. Detective John Klute is hired to follow Daniel, and eventually begins a romance with her, but it appears that he hasn't been the only person on her trail. When it becomes clear that Daniel is being targeted, it's up to her and Klute to figure out who is after her before it's too late.
2.) The Parallax View (1974)
In the early 70s, The United States was scandalized by the infamous Watergate Hotel break-in, which ultimately led to the impeachment of President Richard Nixon. This tumultuous period in the country's history had a huge impact on the culture and was reflected in many of the movies at that time. The Parallax View (1974) is a the first of two films that Alan J. Pakula made, that were inspired by this monumental political scandal.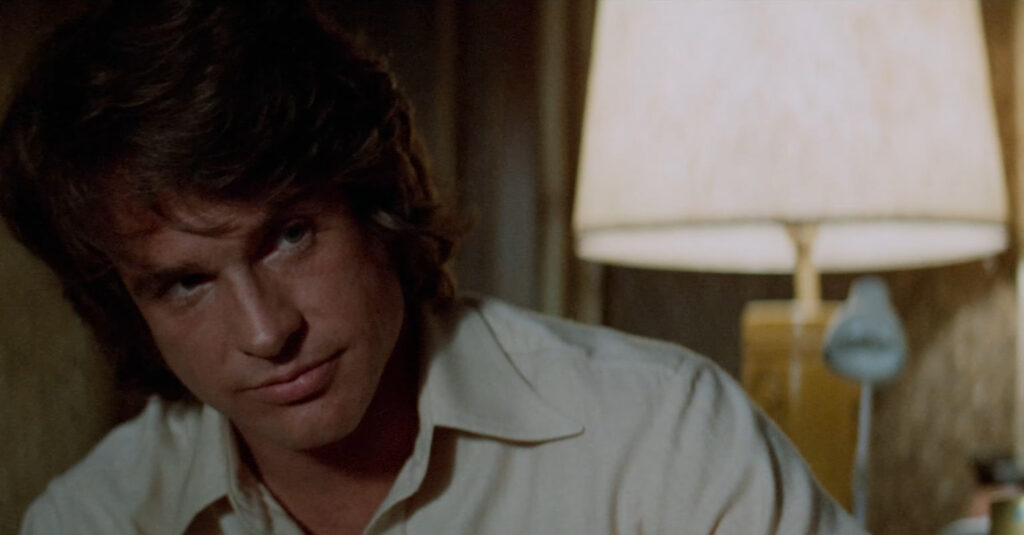 Starring Warren Beatty, Hume Cronin, William Daniels and Paula Prentiss, this tense and unique thriller is the second in Pakula's "paranoia trilogy". As far as political paranoia goes, this is one of the most exciting and frightening ever produced. Once seen, never forgotten.
For a more in-depth look at The Parallax View, check out our article here.
After a presidential candidate is assassinated, political reporter Joe Frady begins to suspect that the mysterious Parallax Corporation may be involved. As he investigates, others who share his suspicions wind up dead, including his editor, Bill Rintels. Eventually, Frady uncovers a conspiracy bigger than anyone expected and must race to prevent the corporation's next big hit as this political thriller plays out in an explosive game of cat and mouse.
3.) All the President's Men (1976)
Unsurprisingly, our third Alan J. Pakula film is the final installment in the so-called "paranoia trilogy" and is perhaps the most grounded of the three movies. Starring Robert Redford and Dustin Hoffman as famed journalists Woodward and Bernstein, this movie re-tells the events that led to the unearthing of the Watergate scandal and how the journalists at the Washington Post eventually managed to publish the story.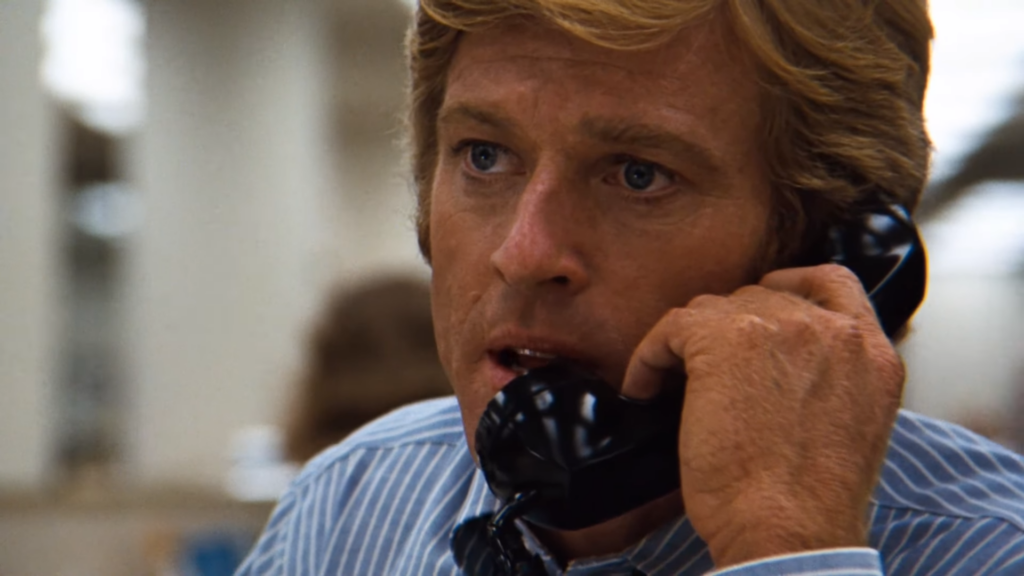 All the President's Men (1976) won four Academy Awards and was a huge box office smash taking over $70 million. Top performances from the entire cast, which also includes Jack Warden and Jason Robards (who picked up an Oscar for his work on the film) as well as featuring a water-tight screenplay by the incredible William Goldman.
For a more in-depth look at All The President's Men, check out our article here.
Two green reporters and rivals working for the Washington Post, Bob Woodward and Carl Bernstein, research the botched 1972 burglary of the Democratic Party Headquarters at the Watergate apartment complex. With the help of a mysterious source, code-named Deep Throat, the two reporters make a connection between the burglars and a White House staffer. Despite dire warnings about their safety, the duo follows the money all the way to the top.
4.) Sophie's Choice (1982)
Arguably one of the most moving films ever made, Sophie's Choice (1982) stars Meryl Streep, Kevin Kline and Peter MacNicol and was directed, produced and written by Alan J. Pakula. Adapted from the novel of the same name by William Styron, the story takes place a few years after the second world war, where three people live together in a boarding house and share a unique freindship. This eventually reveals hidden traumas and unimaginable suffering buried in their pasts.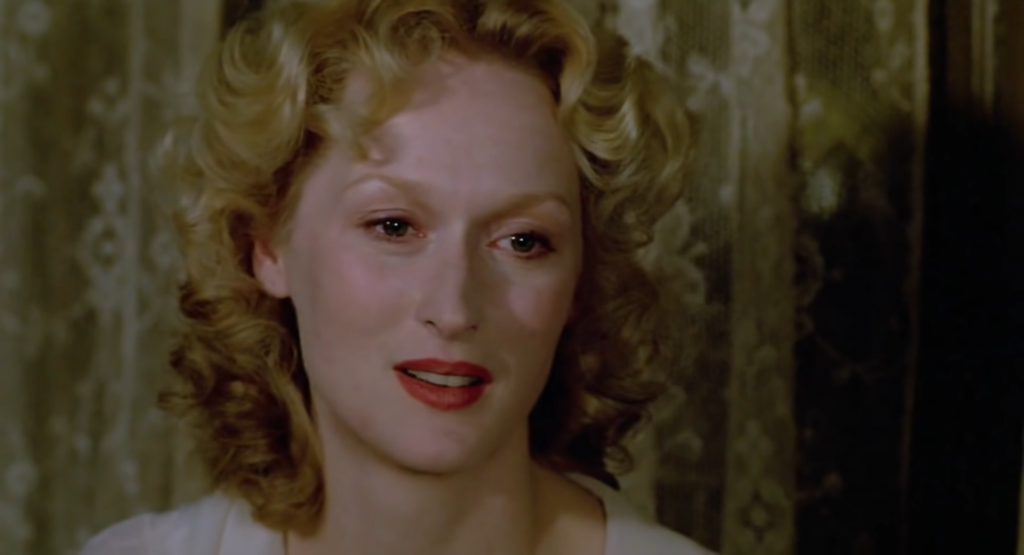 The central performance by Streep is one of the best of all time and despite how difficult her character's story is to bare witness to, it is definitely essential viewing. One of the greatest performances ever from Streep and one of the strongest dramas ever made, in my humble opinion.
Young writer Stingo moves to Brooklyn in 1947 to begin work on his first novel. As he becomes friendly with Sophie and her lover Nathan, he learns that Sophie is a Holocaust survivor. Flashbacks reveal her harrowing story, from pre-war prosperity to Auschwitz. In the present, Sophie and Nathan's relationship increasingly unravels as Stingo grows closer to Sophie and Nathan's fragile mental state becomes ever more apparent.
5.) Presumed Innocent (1990)
After two decades of incredible success, both artistically and financially, Alan J. Pakula showed no signs of slowing down at the dawn of the 90s. Presumed Innocent (1990) stars Harrison Ford, Brian Dennehy, Bonnie Bedelia and Raul Julia. This whip-smart legal thriller is a masterclass in courtroom drama, personal intrigue and chaotic suspense. With a script co-written by Pakula and career-best performances from all the actors listed above, this underrated movie is well worth a screening and still delivers the goods over thirty years after its release.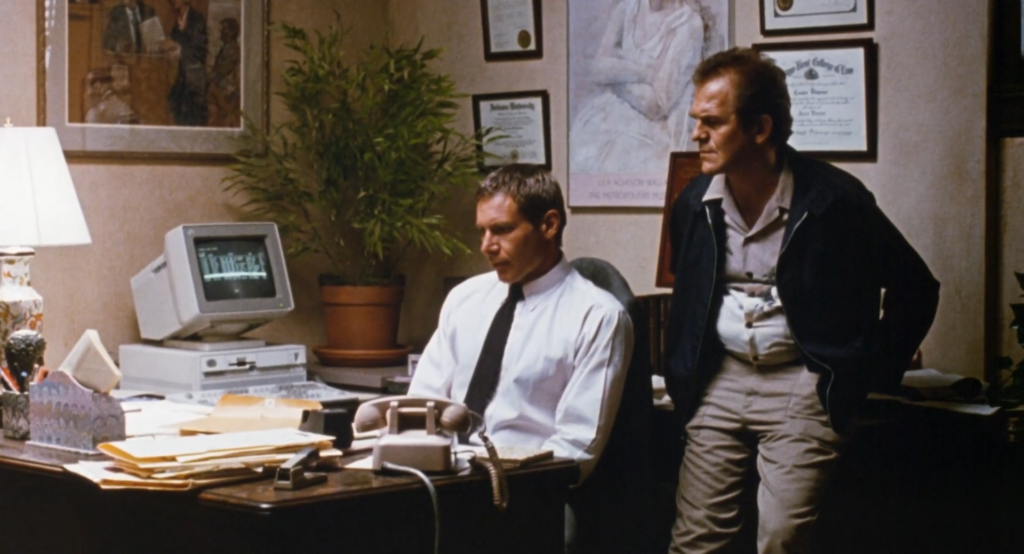 This is a filmmaker at the height of his powers and it is a great shame he would not live to see the new millennium. Doubtless, he would have continued to deliver high calibre work for as long as he wished to contniue.
Prosecuting attorney Raymond Horgan assigns his chief deputy, the quiet Rusty Sabitch, to investigate the rape and murder of colleague Carolyn Polhemus, unaware of their torrid affair. When evidence implicates Rusty, Horgan's political enemies demand his arrest, devastating Rusty's wife, Barbara. In desperation, Rusty turns to crafty defense attorney Sandy Stein, only to be stunned by his trial's revelations.
So, that's it… Our Top 5 Alan J. Pakula Movies!
Think we've missed any out or not included your favourite Alan J. Pakula film? Then let us know in the comments below.
You can read more of our articles here.
Please join us on social media on Facebook, Instagram, Tik Tok and Twitter. We really appreciate all the likes, shares, retweets etc., and we would love to hear from you and continue the wonderful celebration of all things cinema on these platforms.
If you love to watch videos on YouTube, then please subscribe to our channel here. There's lots of fun and informative videos uploaded that we hope you will enjoy!
We have a passion for movies and aim to produce entertaining and informative movie-related content. It certainly is a lot of hard work, but we love films so much that it's worth all the effort. We have to keep the lights on and make sure we have plenty of caffeine to keep all of the articles, videos and social media posts coming, so if you like our work, then please consider supporting us at Buy Me A Coffee here. You can also become a More Movies patron on Patreon here.
To help support us here at More Movies, we do use advertising in a few places, so we appreciate it if you do not use AdBlockers on our site, as this helps keep a few pennies trickling in. We also utilise affiliate links throughout the site, usually to help guide our readers to places to stream, rent or buy the movies we talk about. One of the biggest sources for movies online is Amazon Prime Video, where you can stream over 18,000 films. If you are interested in Prime and haven't signed up yet, you can get a 30-day free trial via this affiliate link, which helps support us too.