Klute is a 1971 American neo-noir crime thriller film directed and produced by Alan J. Pakula starring Jane Fonda, Donald Sutherland, Charles Cioffi, and Roy Scheider. Bree Daniels, (played so staggeringly well by Fonda), is a call-girl and aspiring actor who becomes the crucial link in an investigation to find a missing-person when Detective John Klute (played by Sutherland) rings her door-bell.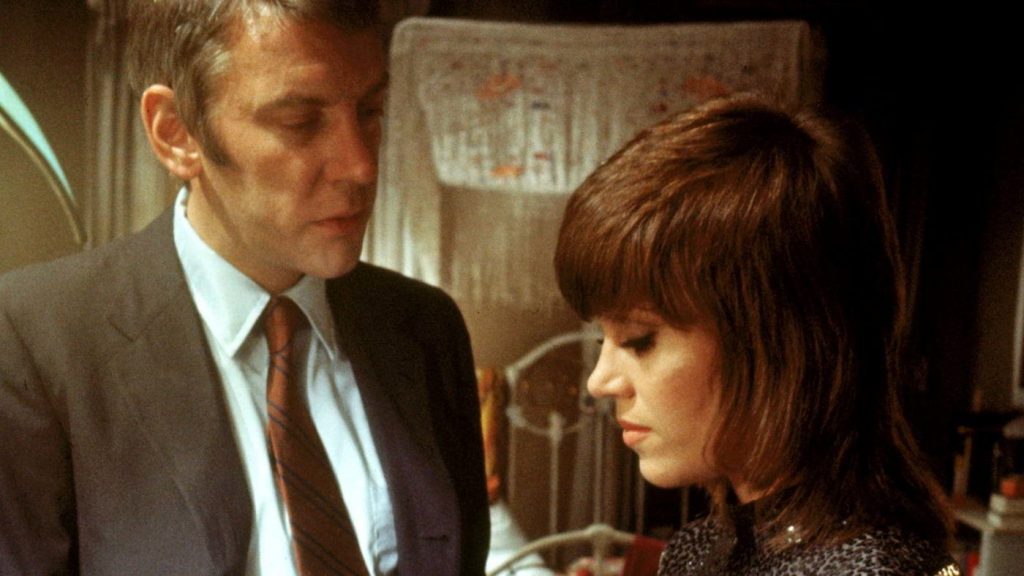 Jane Fonda turned her career around and Hollywood upside-down in one movie. Like a firework slowly exploding in a sexual frankness, so nonchalantly at times it makes you blush, delivered with her beautiful buttery voice (her diction has always been exemplary) which I have always found to be a joy. She is the film. It spins around her like a love-sick teenager. Paradoxically and profoundly confident, Fonda conveys an independent woman who is also a high-class hooker doing 'tricks' for her pimp (Scheider).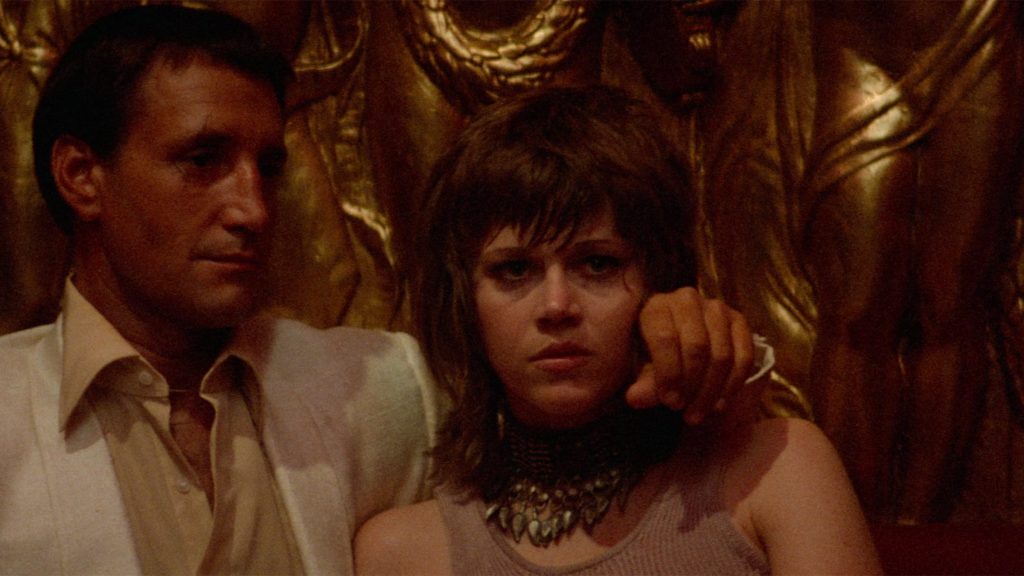 It startled Hollywood in 1971 and was a part autobiographical vision and expression of the woman she was to become in 1970's America, highly politically motivated with a lot of 'starch in her spine'. Alan J. Pakula cut his teeth on this film which is dripping in Nixonian psychosis and machination. It is the first film in what was to become a trilogy of paranoia-pieces, each of clinical brilliance, the other two films being The Parallax View (1974) and All the President's Men (1976).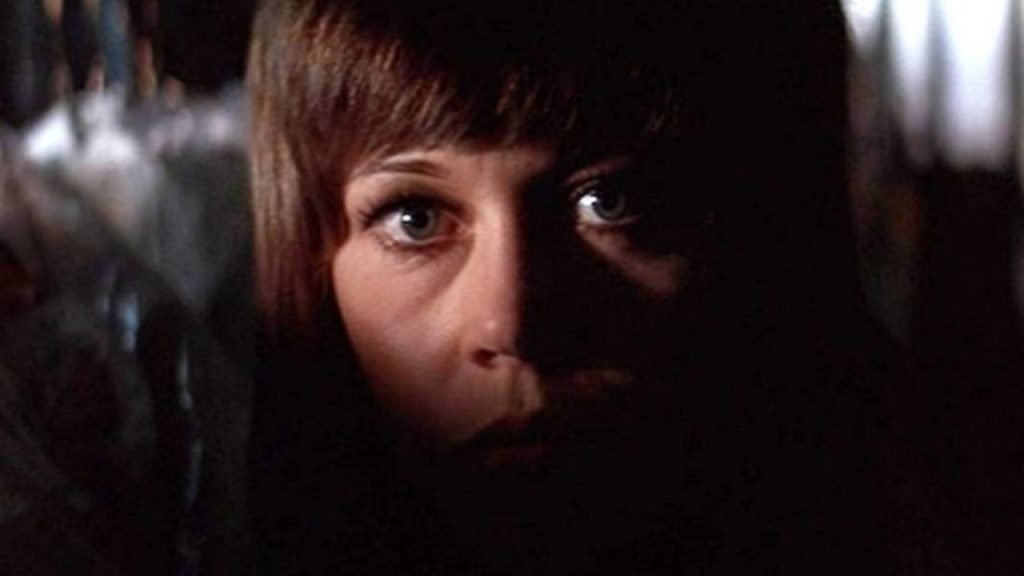 Outline
A Pennsylvania chemical company executive, Tom Gruneman, has disappeared. The police reveal that an obscene letter was found in Gruneman's office, addressed to a prostitute in New York City named Bree Daniels, who had received several similar letters. After six months of fruitless police work, Peter Cable, a fellow executive at Gruneman's company, hires family friend and detective John Klute to investigate Gruneman's disappearance. Klute rents an apartment in the basement of Bree's building, taps her phone, and follows her as she turns tricks. Bree has left her former pimp Frank Ligourin and is now freelancing as a call-girl as well as having aspirations of becoming an actress and a model. In spite of all this flurry of ambition and mission she reveals to her psychiatrist that there is an emptiness in her life.
Preparation
To prepare for her role as Bree, Jane Fonda spent a week in New York City observing high-class call girls and madams; she also accompanied them on their outings to after hours clubs to pick up men. Fonda had doubts about whether she could portray the role and asked Alan Pakula to release her from her contract and hire Faye Dunaway instead, but Pakula refused. Using memories of several call girls she had known while living in France, who had been sexually abused as children. Fonda used this as an "entry" to her own character, and as a way to understand Bree's motivations in becoming a prostitute.
Reception
The Rotten Tomatoes consensus declared: "Fonda makes all the right choices, from the mechanics of her walk and her voice inflection to the penetration of the girl's raging psyche. It is a rare performance."
Summary
This is delicious, dark cinema with an 'intellectual hat' that hasn't been repeated since. Upon its release, the film received widespread critical acclaim for its direction, screenplay, and performances. Fonda won an Academy Award for Best Actress, and the film was also nominated for Best Original Screenplay. Pakula is a master of conspiracy-thrillers (this mantle was later to be taken up by Oliver Stone) imbuing, imbibing and suffusing the darkest dread with delicious thick strokes. Images so new to viewers in the early part of the 1970's, that really give it the 'teasing cherry-sweetness and rottenness' in it's 'never to be equalled again, state of perfect frankness,' and depiction of a 'woman on the fringes of society'.
Read more of our film reviews here and and please join us on Facebook and Twitter.
If you enjoy our content, please consider supporting us here.