The Parallax View is a 1974 American political thriller produced and directed by Alan J. Pakula, and starring Warren Beatty, Hume Cronyn, William Daniels and Paula Prentiss. The screenplay was based on the 1970 novel by Loren Singer and written for the big screen by David Giler and Lorenzo Semple Jnr. Robert Towne also did an uncredited re-write, he is best known for his Academy Award-winning original screenplay for Roman Polanski's Chinatown (1974), which is widely considered one of the greatest screenplays ever written .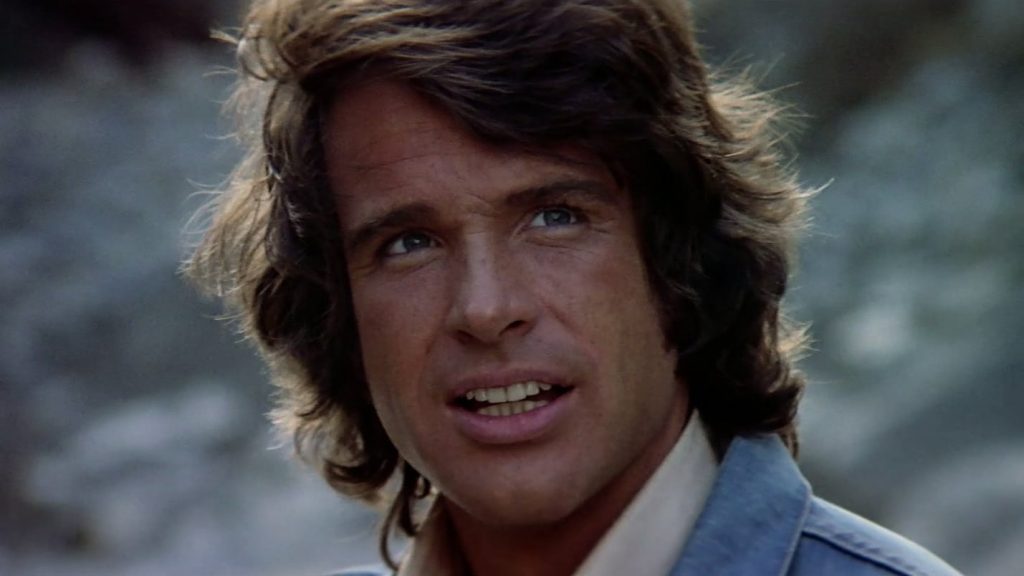 The Parallax View is the second instalment of Pakula's Political Paranoia trilogy, along with Klute (1971) [see our previous article here] and All The President's Men (1976) [see our article here]. The story concerns a reporter's investigation into a secretive organisation, the Parallax Corporation, whose primary focus is clandestine political assassination.
What happens in The Parallax View?
TV newswoman Lee Carter (played by Paula Prentiss) witnesses the assassination of presidential candidate Charles Carroll atop Seattle's Space Needle. A waiter armed with a revolver is pursued and falls to his death while a second waiter, also armed, leaves the scene unnoticed. A congressional committee decides the killing was the work of the dead waiter but conspiracy theories subsequently arise.
Three years later, Carter visits her former boyfriend, newspaper reporter Joe Frady (Warren Beatty), claiming others must have been behind the assassination as six of the witnesses to the killing have since died and she fears she will be next. Frady does not take her seriously at first, but after she ends up dead in suspicious circumstances, he starts to investigate the deaths and soon gets in way over his head.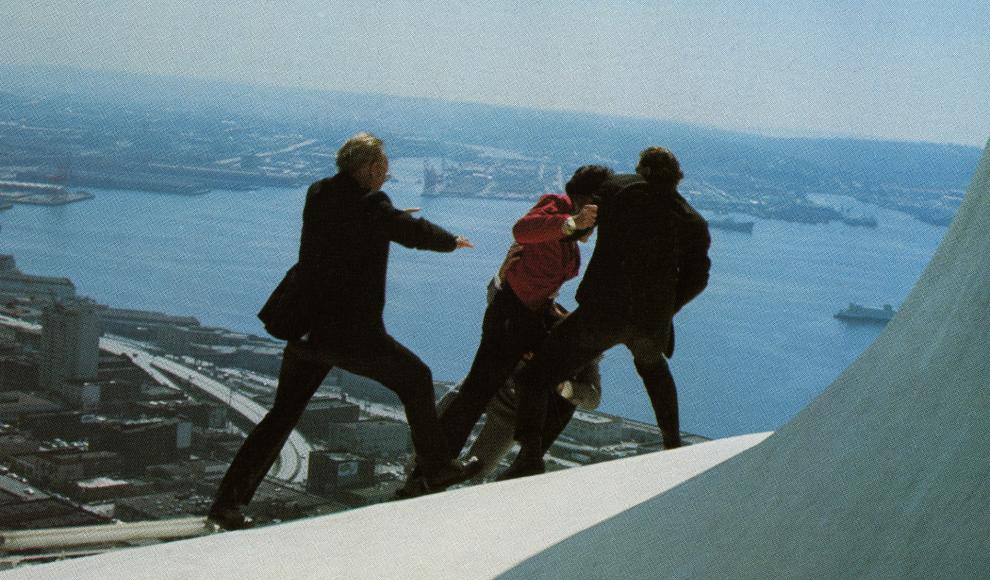 Themes of The Parallax View
It is a sad fact that we live in a world that has been mired and shaped by political assassinations. It is an unspoken truth to say that good people do not kill bad people, but bad people have no compunction about killing good people. They have their different names but all mean the same; 'Corridors of Power', 'The Powers that be', 'The Faceless People'. All these names are the instigators and enablers of these dark deeds. This is the territory that The Parallax View dives into.
Assassination is the act of deliberately killing a prominent person, not just a head of state or head of government but (and far more monstrously) anyone who is a threat to the people who hold the reins of power. It is all the more shocking when the lives of peaceful people are smudged out.
These are people who are passionate, just, kind and gentle souls who want to see truth in the face of an deceitful world. An assassination may be prompted by political or military motives. It is an act that may be done for financial gain, to avenge a grievance, from a desire to acquire fame or notoriety, or because of a military, security, insurgent or secret police group's command to carry out the killing.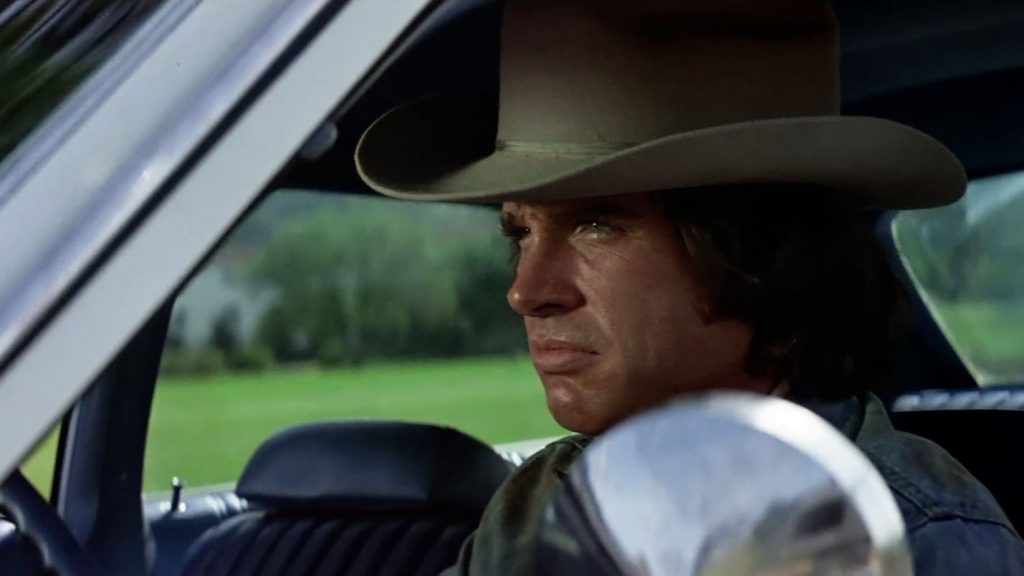 Acts of assassination have been performed since ancient times. It is one of the oldest tools of power politics. It dates back at least as far as recorded history. As the character Michael Corleone says in the Godfather Part II (1974); "If history has taught us anything, it's that you can kill anybody."
The Director and the Star
Alan J. Pakula was a master of political paranoia pieces. To have done it so well in Klute as well as in The Parallax View, shows that it was his 'raison d'etre' as a filmmaker and I do believe as a human being also. Warren Beatty is excellent as Frady. Like Paul Newman and Robert Redford, Beatty was a political minded actor.
As a true 70's sex symbol, he is unusual in this context and was really quite brave to take on this role, for what we witness on the screen, could be seen as dangerous and a threat to the establishment in actuality. I am sure there were many who felt he was one to be watched due to his left-wing political views, and others who felt he was one to be watched for his tight buns and rugged good looks.
Check out Our Top 5 Alan J. Pakula Films here.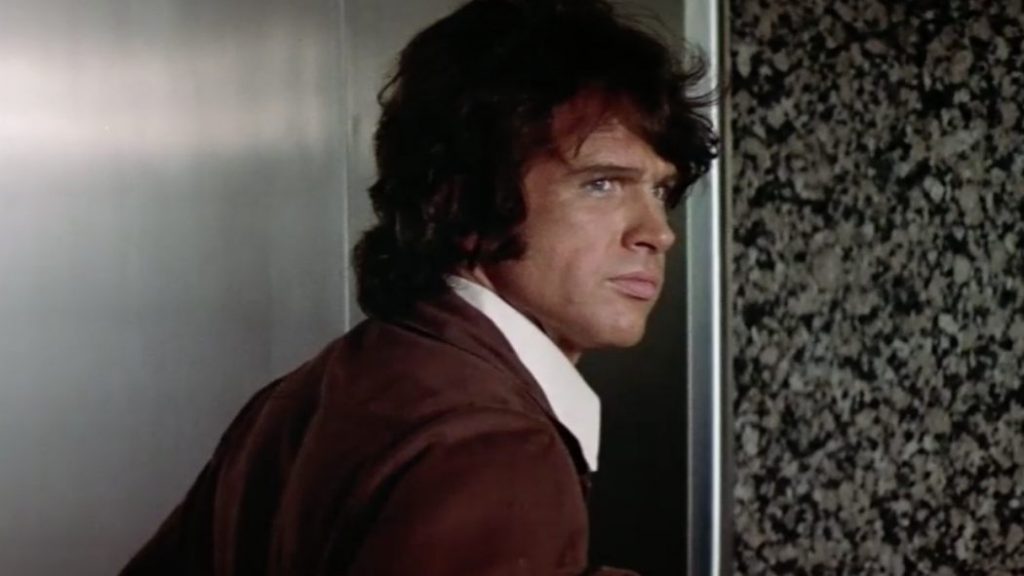 Significance and Legacy
Not often does a film have within it, a subtext, even secret messages, but with this film, one knows it and feels it deep down. This is definitely a reference to the earlier horrific and very real assassination of Senator Robert F. Kennedy in 1968. The faceless people were getting cocky, they had been very successful and the murder of Robert Kennedy was a monstrously brazen act, done so quickly, publicly and without fear of any repercussions within America. The same could also be said of the assassination of the Civil Rights leader Dr. Martin Luther King Jnr just a view months prior.
The Parallax View cleverly subverts the idea that we live in an honest society and presents an alarming alternative wherein the grey men lurking in the shadows are controlling the world, and eliminating anyone and everyone who dares to get in their way or ask too many questions. The film is an exciting thriller which is designed to entertain and enthral, but it also serves as a warning that evil men will go to great lengths to impose their will and do away with any challenge to their plans.
In 2006, Entertainment Weekly critic Chris Nashawaty wrote, "The Parallax View is a mother of a thriller… and Beatty, always an underrated actor thanks (or no thanks) to his off-screen rep as a Hollywood Lothario, gives a hell of a performance in a career that's been full of them."
The film won the Critics Award at the Avoriaz Film Festival (France) and was nominated for the Edgar Allan Poe Award for Best Motion Picture. Gordon Willis won the Award for Best Cinematography from the National Society of Film Critics (USA), fresh off the back of his success with The Godfather (1972).
That's our review of The Parallax View!
You can read more of our film reviews here.
Please join in 'the conversation' with us on social media on Facebook, Instagram, Tik Tok and Twitter. We really appreciate all the likes, shares, retweets etc., and we would love to hear from you and continue the wonderful celebration of all things cinema on these platforms.
If you love to watch videos on YouTube, then please subscribe to our channel here. There's lots of fun and informative videos uploaded that we hope you will enjoy!
We have a passion for movies and aim to produce entertaining and informative movie-related content. It certainly is a lot of hard work, but we love films so much that it's worth all the effort. We have to keep the lights on and make sure we have plenty of caffeine to keep all of the articles, videos and social media posts coming, so if you like our work, then please consider supporting us at Buy Me A Coffee here. You can also become a More Movies patron on Patreon here.
To help support us here at More Movies, we do use advertising in a few places, so we appreciate it if you do not use AdBlockers on our site, as this helps keep a few pennies trickling in. We also utilise affiliate links throughout the site, usually to help guide our readers to places to stream, rent or buy the movies we talk about. One of the biggest sources for movies online is Amazon Prime Video, where you can stream over 18,000 films. If you are interested in Prime and haven't signed up yet, you can get a 30-day free trial via this affiliate link, which helps support us too.