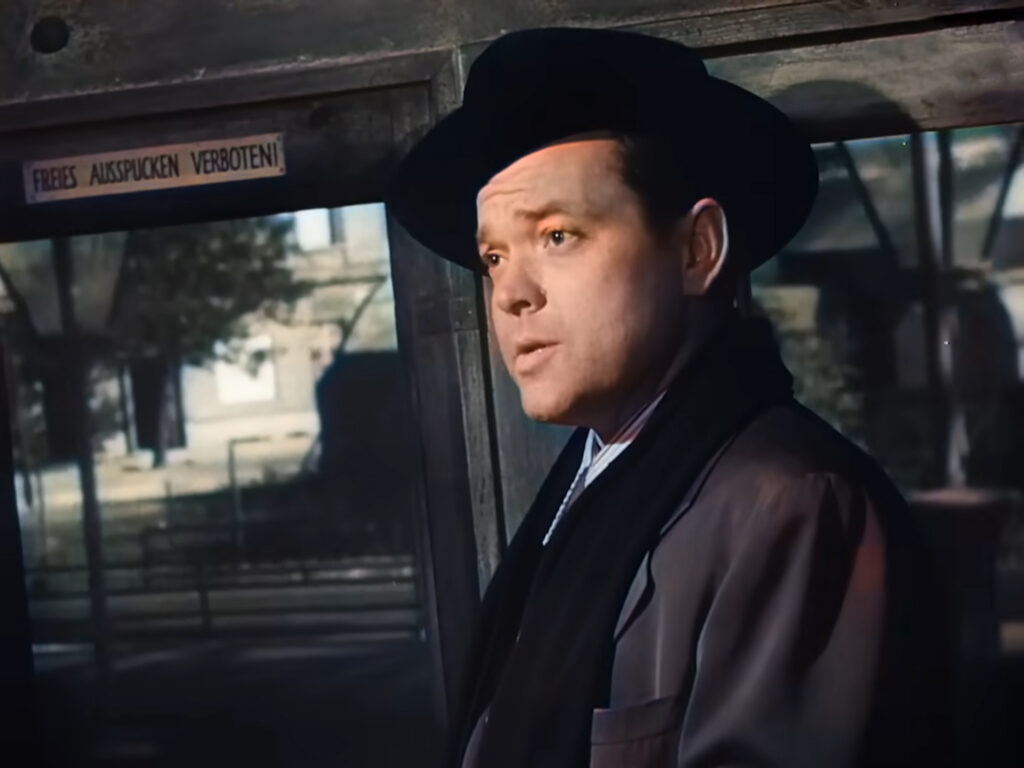 "Everything about me is a contradiction, and so is everything about everybody else. We are made out of oppositions; we live between two poles. There's a philistine and an aesthete in all of us, and a murderer and a saint. You don't reconcile the poles. You just recognize them."

Orson Welles
An artist of unique vision and integrity, Orson Welles has often been maligned, dismissed out of hand, criticized by his enemies and found himself the centre of controversy as a result of forging his own path and sticking to his guns when fighting for the causes he believed in. However, he is also rightly lionised by those that recognise his incredible talent and natural instinct for storytelling, be it in person, on the radio or via the medium of cinema. He directed 12 feature films, all of which are recommended viewing as far as we're concerned, but here we have shortlisted 5, which should be viewed as a varied introduction to this amazing filmmaker's oeuvre.
As always, our selections are listed chronologically…
1. Citizen Kane (1941)
Often cited as "the greatest film ever made", Citizen Kane (1941) can certainly be considered as one of the most notorious movies of all time. Not only did Orson Welles direct the film, but he also starred in it, co-wrote and produced it. He developed the idea for the film with co-writer Hermann J. Mankevicz, and an interpretation of these events was the subject of the recent David Fincher film Mank (2020).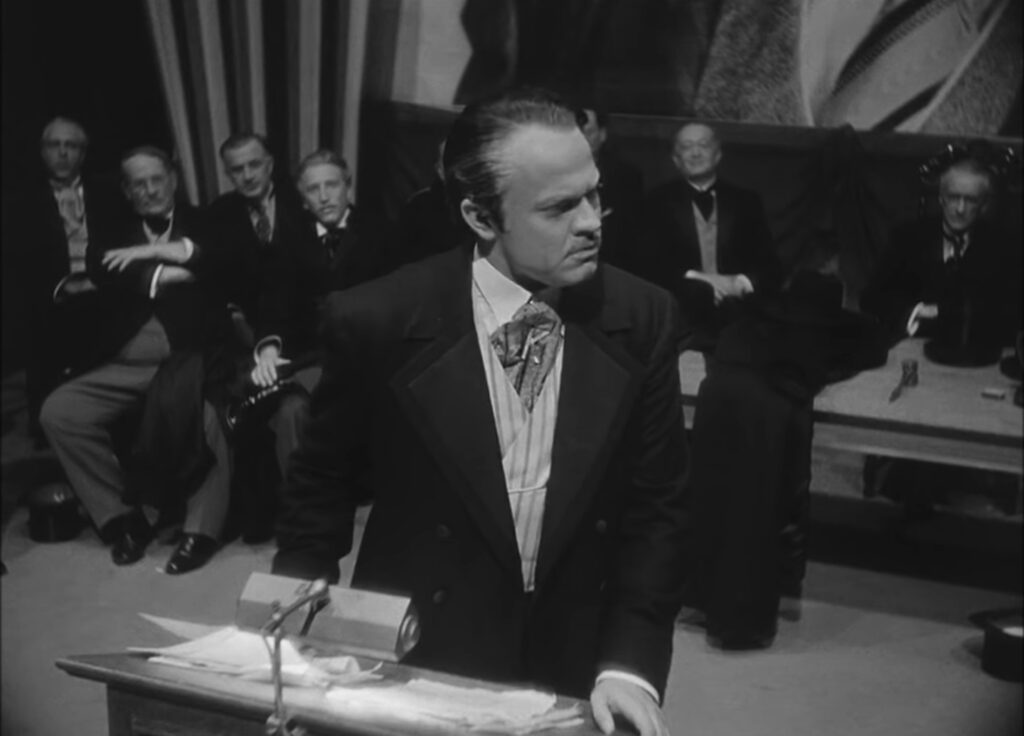 Based loosely on media tycoon William Randolph Hearst, the story of Charles Foster Kane is generally viewed as a damning indictment of Hearst and was not an instant success when it was released. However, it has gone on to be widely regarded as one of the pinnacle achievements in cinema, and it's easy to see why. Greg Tolland's masterful cinematography combined with Mankevicz's razor-sharp dialogue and Welles' visionary genius results in one of the most mesmerising and impressive motion pictures ever created.
When a reporter is assigned to decipher newspaper magnate Charles Foster Kane's dying words, his investigation gradually reveals the fascinating portrait of a complex man who rose from obscurity to the staggering heights of media moghul. Though Kane's friend and colleague Jedediah Leland and his mistress, Susan Alexander, shed fragments of light on Kane's life, the reporter fears he may never penetrate the mystery of the elusive man's final word, "Rosebud."
2. The Lady From Shanghai (1947)
The Lady From Shanghai (1947) is a mystery thriller starring Orson Welles and his then wife Rita Hayworth. This classic film noir was not well-received in the United States upon its release but was well regarded in Europe. Welles did the movie for Harry Cohn at Columbia Pictures in exchange for having provided $55,000 to help finance a stage musical that he was directing at the time.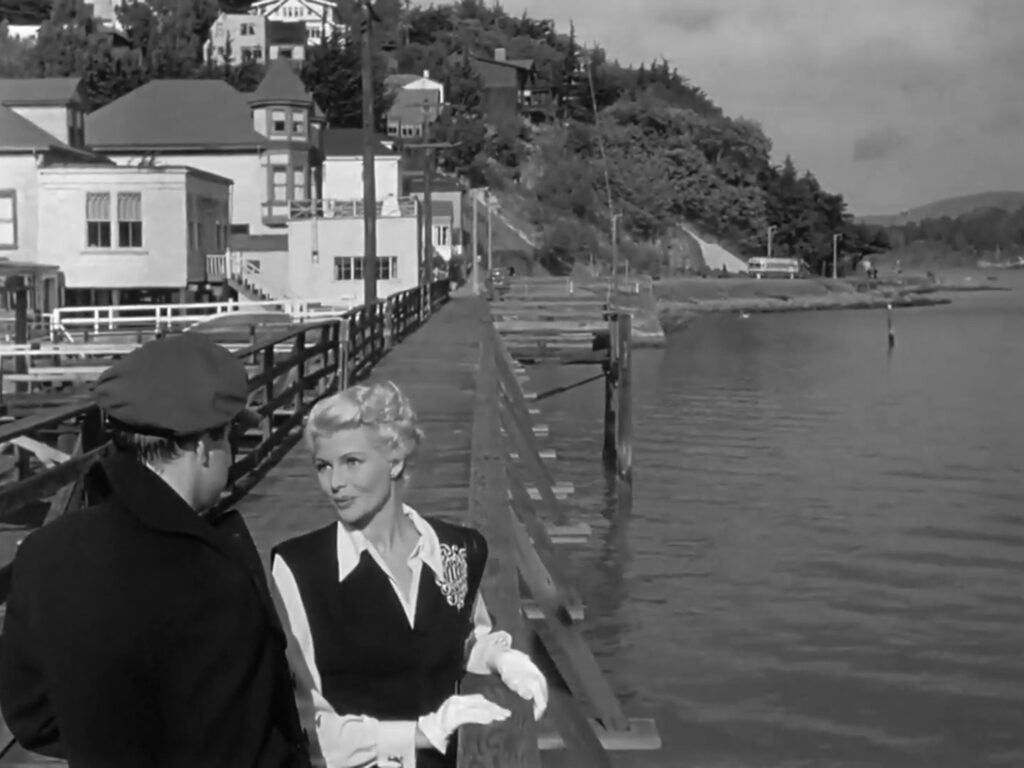 The production of The Lady From Shanghai was troubled to say the least. Welles' marriage to Hayworth was ending, they had been estranged for some time, and she was only cast in the film on Cohn's insistence. The studio executives at Columbia hated the rushes, and first cut, ordering various re-shoots and cutting an hour of original footage out of Welle's original vision. The extent of the alterations was that Orson Welles removed his director title from the credits, being listed only as co-writer and producer. Nevertheless, the movie is now universally regarded as a classic of the American film noir genre. The climactic shoot-out in the hall of mirrors is widely regarded as an iconic scene of cinema.
Michael O'Hara is a seaman who becomes involved in a complex murder plot when he is hired to work on a yacht. He becomes fascinated by gorgeous Mrs. Bannister, the wife of a corrupt tycoon. He is then implicated in a murder and must discover the truth about what happened as the walls begin to close in on him. Despite his innocence, all fingers begin to point towards him and he must go to extreme measures to escape from the clutches of the law and those that set him up.
3. Touch of Evil (1958)
Orson Welles had a fairly similar experience with his other major film noir thriller, Touch of Evil (1958). Originally, he was only hired to act in the film, but the film's other big star Charlton Heston insisted that Welles direct. So he was hired to direct by Universal as well as starring as the main antagonist and re-writing the screenplay. Production went smoothly with positive reactions to the film rushes from the studio executives. However, in post-production, the trouble began with various re-cuts, re-shoots, and other further meddling taking place, despite Welles providing extensive notes and offering assistance to finish the final cut.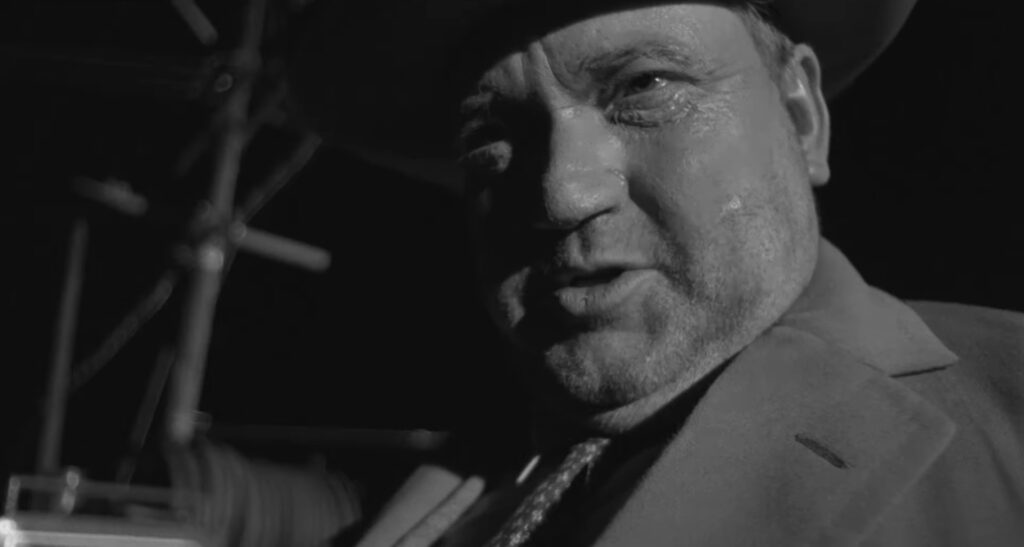 Welles felt the film had strayed a long way from his original cut, and the studio edit was released to mixed reviews. But once again, the Europeans praised Touch of Evil and Welles won several prestigious awards for his work on the film. A couple of revised edits over the years have attempted to realise Welles' vision for the film. With its stunning cinematography and edgy, suspenseful scenes, this movie is now rightly considered to be yet another classic of film noir and held up as a great example of pure cinema by many film scholars and critics.
When a car bomb explodes on the American side of the border, Mexican drug enforcement agent Miguel Vargas begins his investigation, along with American police captain Hank Quinlan. When Vargas begins to suspect that Quinlan and his shady partner, Menzies, are planting evidence to frame an innocent man, his investigations into their possible corruption quickly put himself and his new bride, Susie, in great danger.
4. The Trial (1962)
Adapted from Franz Kafka's novel of the same name, The Trial (1962) stars Anthony Perkins as the central character Josef K., with support from Romy Schneider and Jeanne Moreau. Packed with all the usual Welles' trademarks, this surreal drama movie is stunningly shot and brimming with great performances. Welles was apparently highly amused by the film, treating it as a farcical comedy, despite others failing to get the humour to quite the same extent as the film's director.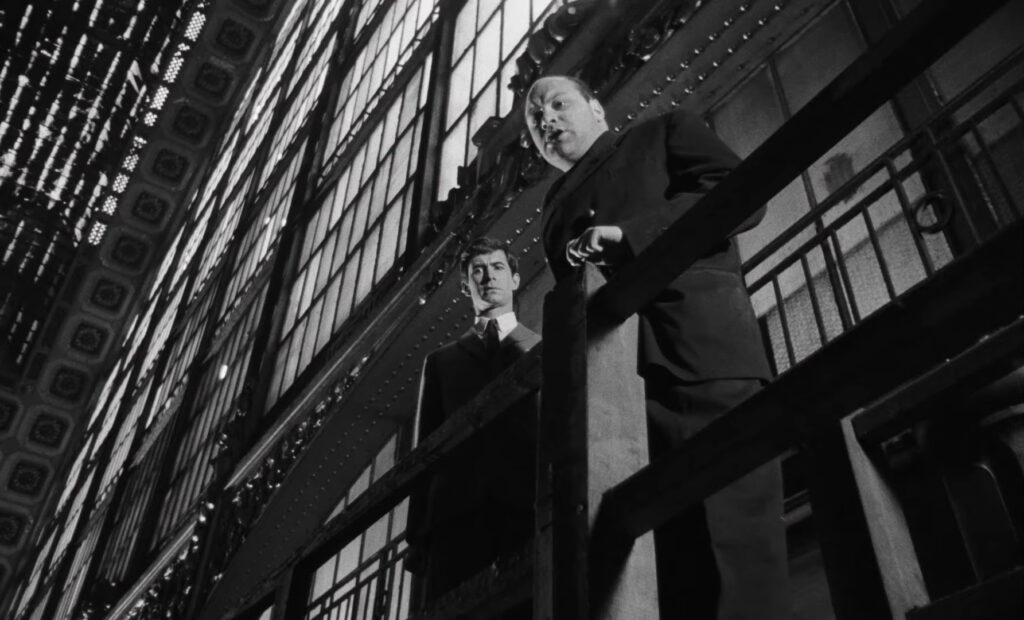 As with most of Orson Welles' films, the movie opened to mixed reviews and performed poorly at the box office, with critics not knowing what to make of it. The European market lauded the film, and it has since gone on to be highly regarded by audiences and critics alike. Welles considered it at one time to be the best film he ever made, although he was known to change his mind on these matters from time to time. Perkins gives a strong performance in the lead role, just a few years after Psycho (1960). His portrayal of K. allows him to display his range as a performer and serves as a fine juxtaposition to his role as Norman Bates.
An unassuming office worker, Josef K., is visited by a mysterious stranger and two police detectives and is placed under open arrest. He then stands trial, but he is never made aware of the charges brought against him. Try as he might to uncover the nature of the charges, his attempts are met with frustration. Things become more mysterious as K. attempts to get to the bottom of the accusations leading to a bizarre and unconventional conclusion.
5. Chimes at Midnight (1965)
Starring Keith Baxter, John Gielgud, Jeanne Moreau, Fernando Rey, Margaret Rutherford and Orson Welles in the lead role, Chimes At Midnight (1965) is based on Welles' play Five Kings in which he draws on several of William Shakespeare's plays in order to tell the story of the character Sir John Falstaff, in particular his relationship to Prince Hal who would later become Henry V. Proving once again to be a renegade filmmaker, Welles made this Shakespearian inspired film at a time when this material would be considered unmarketable.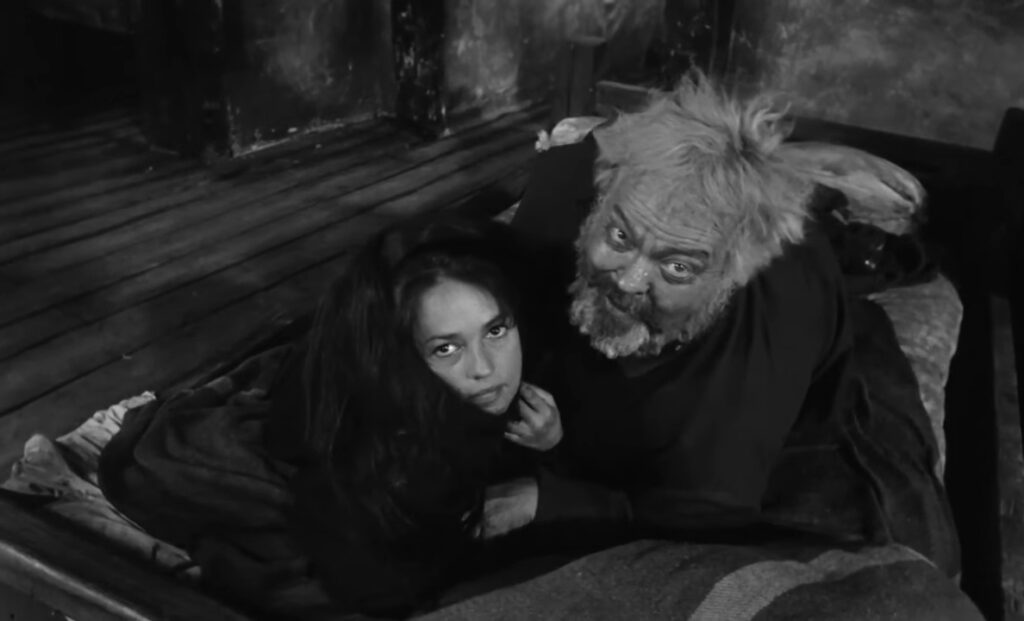 As stated previously, Welles was apt to give contradicting accounts of what he considered his best work, as he is also on record as listing Chimes At Midnight. Again, the film was not warmly received upon release but was later considered to be one of Welles' best pictures.
The depiction of the Battle of Shrewsbury is often cited as one of the best battle scenes of all time and has prompted many viewers to comment that it is Welles' anti-war statement, such as the grim portrayal of events displaying the harrowing realities and pointless loss of life. This is Welles at the height of his cinematic powers, throwing everything he had into the production, resulting in one of the finest Shakespeare-themed films ever conceived of. This movie was a labour of love and is a treasure to enjoy all these years later.
Henry IV usurps the English throne, sets in motion the factious War of the Roses and now faces a rebellion led by Northumberland scion Hotspur. Henry's heir, Prince Hal, is a ne'er-do-well carouser who drinks and causes mischief with his low-class friends, especially his rotund father figure, John Falstaff. To redeem his title, Hal may have to choose between allegiance to his real father and loyalty to his friend.
So, there's our Top 5 Orson Welles Films!
Think we've missed any out or not included your favourite Orson Welles movie? Then let us know in the comments below.
You can read more of our articles here.
Please join us on social media on Facebook, Instagram, Tik Tok and Twitter. We really appreciate all the likes, shares, retweets etc., and we would love to hear from you and continue the wonderful celebration of all things cinema on these platforms.
If you love to watch videos on YouTube, then please subscribe to our channel here. There's lots of fun and informative videos uploaded that we hope you will enjoy!
We have a passion for movies and aim to produce entertaining and informative movie-related content. It certainly is a lot of hard work, but we love films so much that it's worth all the effort. We have to keep the lights on and make sure we have plenty of caffeine to keep all of the articles, videos and social media posts coming, so if you like our work, then please consider supporting us at Buy Me A Coffee here. You can also become a More Movies patron on Patreon here.
To help support us here at More Movies, we do use advertising in a few places, so we appreciate it if you do not use AdBlockers on our site, as this helps keep a few pennies trickling in. We also utilise affiliate links throughout the site, usually to help guide our readers to places to stream, rent or buy the movies we talk about. One of the biggest sources for movies online is Amazon Prime Video, where you can stream over 18,000 films. If you are interested in Prime and haven't signed up yet, you can get a 30-day free trial via this affiliate link, which helps support us too.