There's no doubt at all that Jordan Peele makes a damn fine film. His reputation for engaging horror thrillers is confirmed with his sophomore effort Us (2019). This film sees an upper-middleclass family beseeched by their own doppelgängers, which is admittedly, a very scary concept. I mean, just imagine being accosted by someone who looks exactly like you. The thought of meeting oneself, or an exact replica is certainly good grounds for basing a creepy mystery story and Peele turns the dial up all the way on this ambitious and expansive tale.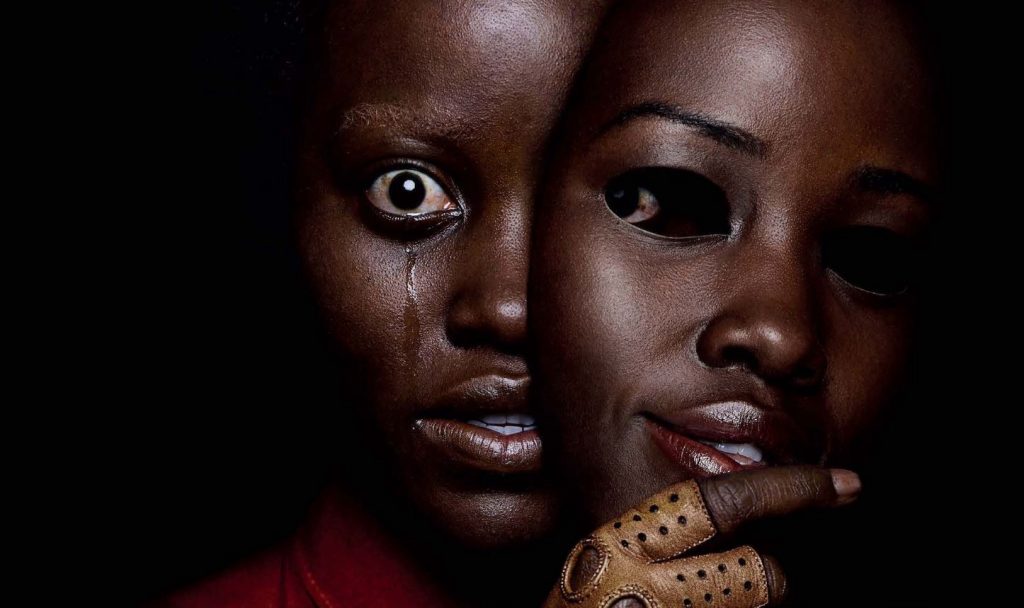 Us stars Lupita Nyong'o as Adelaide, who we first encounter as a young child (played by Madison Curry) visiting the fairground at Santa Cruz with her parents, back in 1986. When she stumbles on her own into the hall of mirrors, which has the words "Find Yourself" above the entrance. Straight away the creepiness that Peele evoked so well in Get Out (2017) is ramped right up in this cold and foreboding carnival setting. Having walked away from her parents while their backs are turned, the young girl enters the attraction and eventually encounters another little girl, identical to herself. Is it a reflection from the mirror, or is it indeed something more sinister?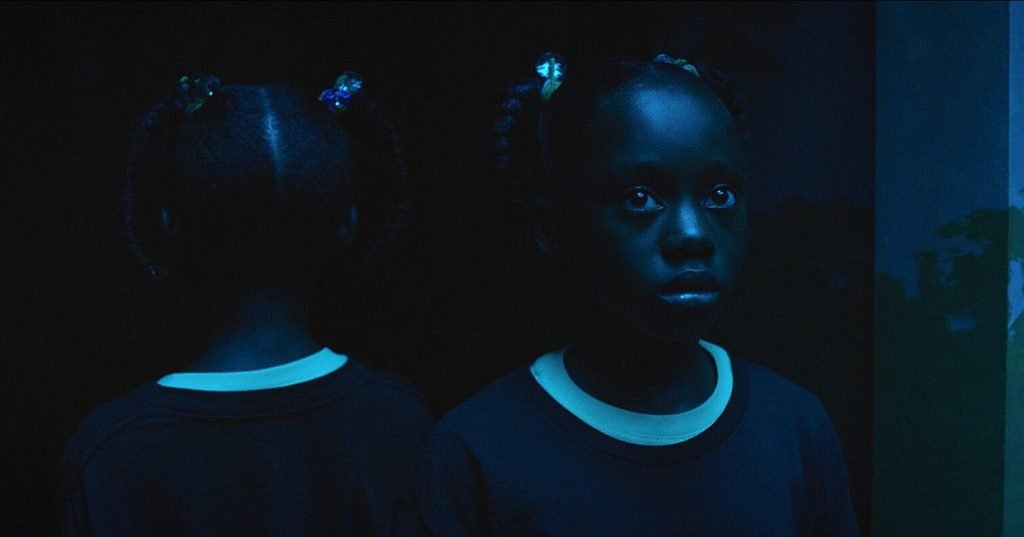 Flash forward to a modern day setting, Adelaide (now married with her own two children) is on vacation with the family on the coast, not far from Santa Cruz. It is made apparent that Adelaide is still haunted by whatever happened all those years previously, in the hall of mirrors. When it is suggested by her husband Gabe (Winston Duke) that they all visit the beach at Santa Cruz, Adelaide is reticent to agree to it. Despite her protestations, Gabe persuades Adelaide and the family set off to see their friends at the beach. There we are introduced to the Tyler family (Elisabeth Moss and Tim Heidecker), who are holidaying nearby.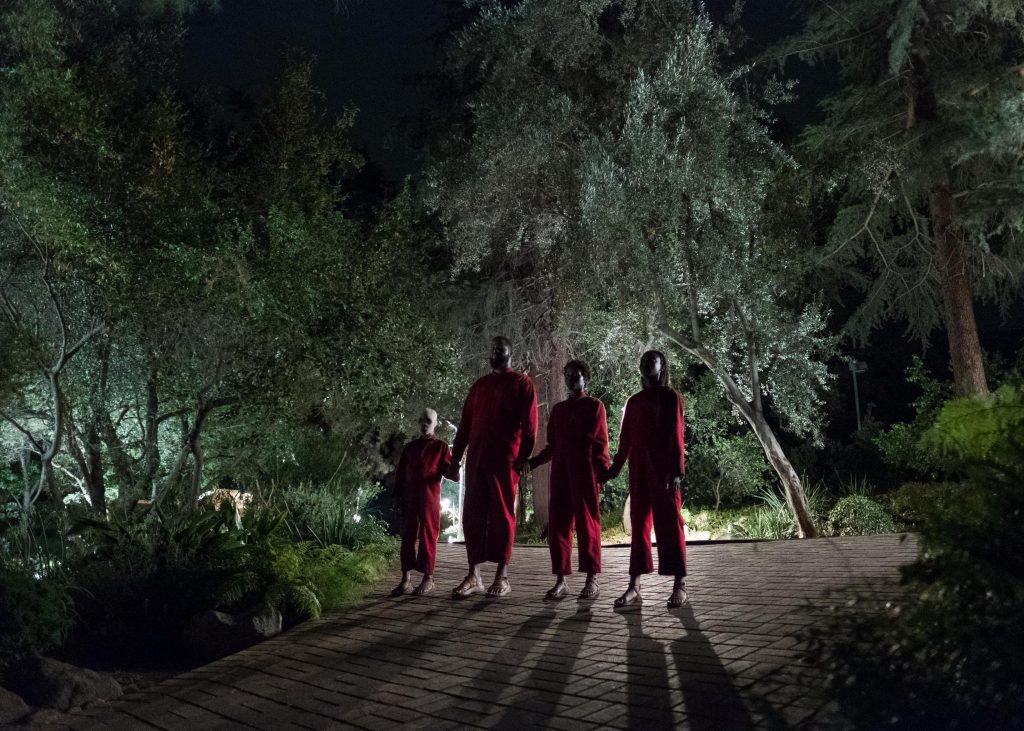 After a panic at the beach in which Adelaide's young son goes missing briefly, the family return to their abode where they are later confronted with four identical people, who are all dressed in red jump suits. Following a short confrontation between Gabe and the four strangers, the family are quickly overpowered and held hostage by their identical assailants. So, herein lies the set-up, beyond which to reveal any more would be in danger of spoiling the plot and all its intricacies. What I will say is that what transpires is a grandiose conceit in which one has to pay close attention in order to fully understand what has transpired and more importantly, why.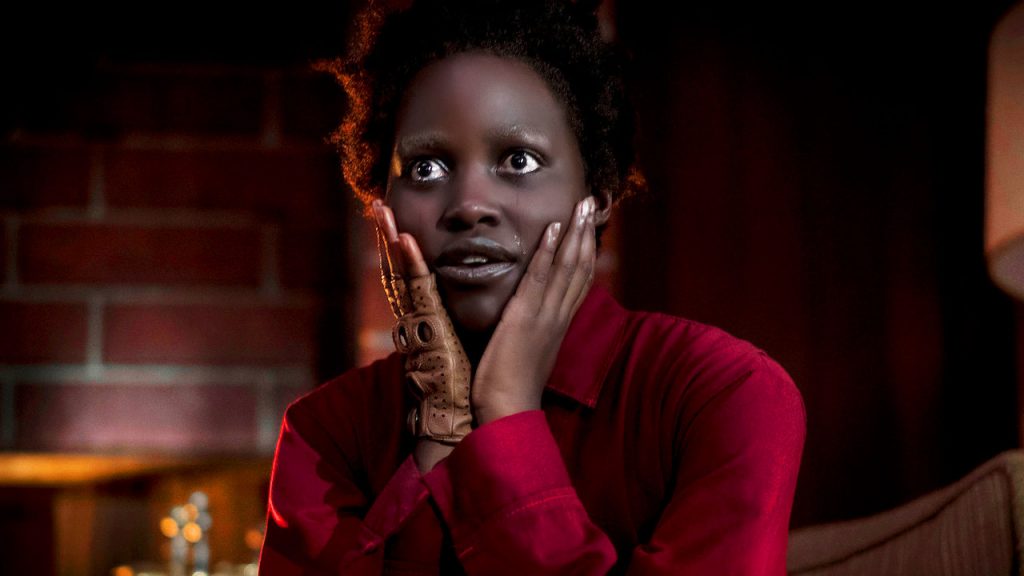 Us is a much bigger film than Get Out, and therefore there is more to take in and understand, on both a subtextual level as well as at face value. The influence of the 1980s era of horror is hinted at from the outset but the film swiftly moves away from this and rockets forward at full thrust in a very contemporaneous fashion. Nyong'o is incredible as both Adelaide and her mysterious doppelgänger, giving an incredibly spooky performance that consistently mesmerises whenever she is on screen. The supporting cast also give well rounded and believable turns with Winston Duke and Elisabeth Moss both providing subtle comic relief in an otherwise dark and intense story.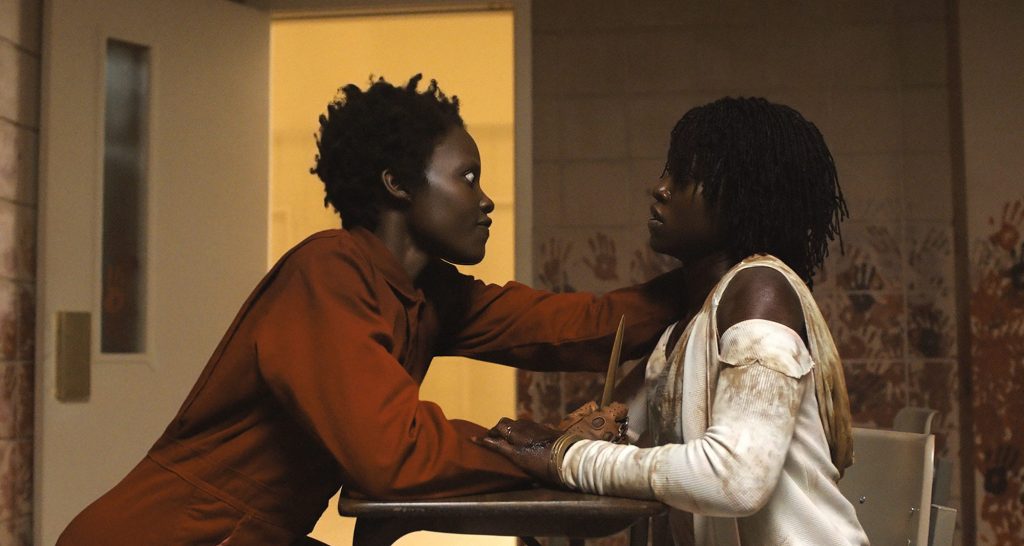 Peele is certainly developing as an accomplished filmmaker and this latest effort is nothing if not high quality. The cinematography, soundtrack, performances and pacing are all right on the money, but I did feel that the narrative was a little over-reaching and perhaps a bit too ambitious. One can understand a writer / director of Peele's talents wanting to make something bigger and better with their follow-up feature, especially after the acclaim rightly lavished on his previous film, but sometimes the old adage "less is more" is a wiser meditation. Horror fans will delight at the originality and strong performances, but those with a shorter attention span may get a little bored with an over-complicated plotline.
You can read more of our reviews here.
Please join us on social media on Facebook, Instagram, Tik Tok and Twitter. We really appreciate all the likes, shares, retweets etc., and we would love to hear from you and continue the wonderful celebration of all things cinema on these platforms.
If you love to watch videos on YouTube, then please subscribe to our channel here. There's lots of fun and informative videos uploaded that we hope you will enjoy!
We have a passion for movies and aim to produce entertaining and informative movie-related content. It certainly is a lot of hard work, but we love films so much that it's worth all the effort. We have to keep the lights on and make sure we have plenty of caffeine to keep all of the articles, videos and social media posts coming, so if you like our work, then please consider supporting us at Buy Me A Coffee here. You can also become a More Movies patron on Patreon here.
To help support us here at More Movies, we do use advertising in a few places, so we appreciate it if you do not use AdBlockers on our site, as this helps keep a few pennies trickling in. We also utilise affiliate links throughout the site, usually to help guide our readers to places to stream, rent or buy the movies we talk about. One of the biggest sources for movies online is Amazon Prime Video, where you can stream over 18,000 films. If you are interested in Prime and haven't signed up yet, you can get a 30-day free trial via this affiliate link, which helps support us too.