Hailing from the Bronx, New York, Richard Donner was one of the most reliable blockbuster movie directors of the 20th Century. When he was a youngster, Donner's grandfather owned a movie theatre. This made a significant impression on him, undoubtedly forming his future in the film industry and shaping his talent for storytelling within the moving image.
After graduating high school, he joined the United States Navy, becoming an aerial photographer and honing his skills as a camera operator. After serving in the armed forces, he attended New York University but dropped out to relocate to Los Angeles, pursuing a career in acting.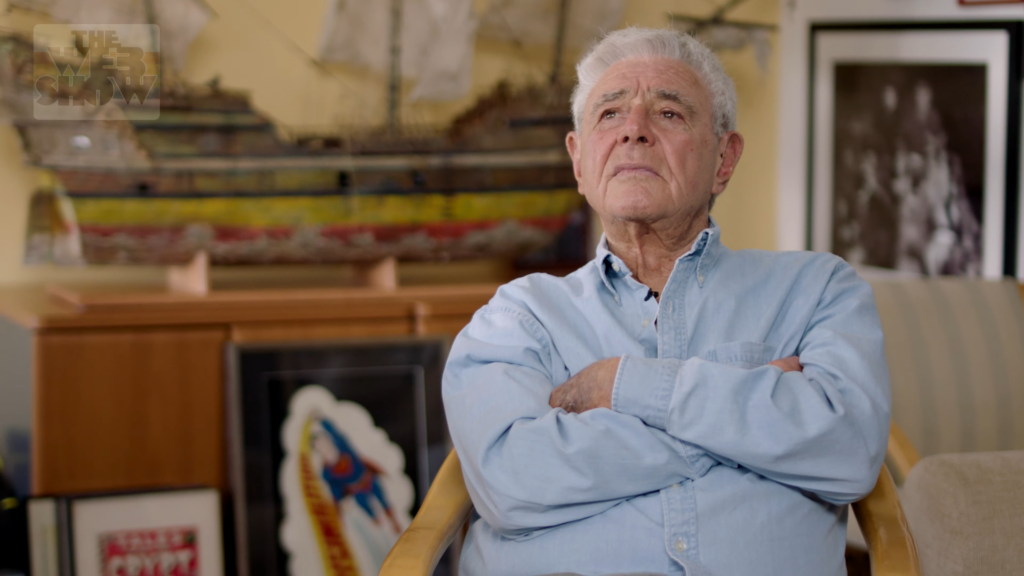 "It's developing a relationship with actors that makes it work."

Richard Donner
Following the advice given to him by TV director Martin Ritt, Richard Donner transitioned from acting to directing and began to work on commercials and television shows. In the 1950s, he cut his teeth working on iconic series such as Wanted Dead or Alive, The Twilight Zone, Mission Impossible, Get Smart, The Man from U.N.C.L.E., Gilligan's Island and Kojak, to name but a few. He began to direct feature films in the 1960s, but it was not until the 1970s that he would create his first blockbuster movie.
As well as being a highly respected and accomplished film director, Richard Donner also had his own production company which he co-founded with his wife Lauren Shuler Donner. The Donners' Company was responsible for producing such well-known films as The Lost Boys (1987) which you can see our review for here, Free Willy (1993) plus the sequels Free Willy 2: The Adventure Home (1995) and Free Willy 3: The Rescue (1997), as well as the popular Marvel Comics movie X-Men (2000). Donner also worked as a writer for the renowned Action Comics, co-writing issue #1000 with Geoff Johns.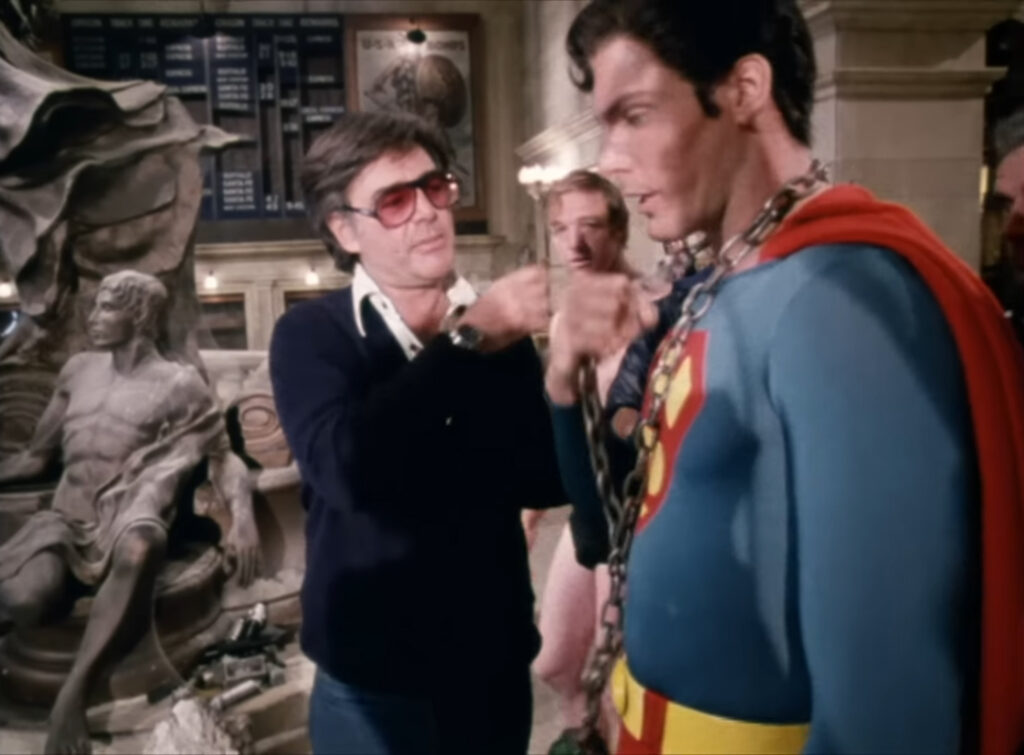 Donner's reputation as an actor's director was solidified by those that had the pleasure of working with him over the years. He was famously fired from the Superman production by the Salkind's before filming of the sequel was completed (both instalments were filmed back-to-back). The cast of the film were so distraught that Donner had been treated so badly and dismissed by the producers, that some of them allegedly threatened to quit. A testament to the man, showing how well respected he was by the cast and crew, if not by the infamous producers.
"He's a great guy, just terrific. Extremely professional. He's an old veteran and has an understanding of film that is the culmination of years of experience. He's got his technical stuff down, his vision down. No matter what you say about Dick, it underrates him."

Mel Gibson about Richard Donner
Sadly, Richard Donner passed away and the grand old age of 91 last year. He is survived by his wife Lauren Shuler Donner.
We really love Richard Donner's directorial work on television shows and feature films and advise seeing as many of his movies as you can. Here we have shortlisted five selections that we consider to be essential Richard Donner films, as always, our picks are listed chronologically…
1. The Omen (1974)
The Omen (1974) was Donner's first "hit movie". Made in the wake of the incredibly successful The Exorcist (1973), the film tells the story of American diplomat Robert Thorn (played by screen legend Gregory Peck) and his wife Katherine (Lee Remick), who have just had a baby as the story begins. Their child dies just after being born, and Robert is convinced to take another child in its place whose mother has just passed away during childbirth. Keeping it a secret from Katherine, Robert agrees to take the boy as his own child, and the family then move to the U.K., where Robert is posted as the U.S. Ambassador.
Before long, some very strange things begin to happen around their house, and several people die. Robert is then approached by various people claiming that his son, called Damien, is, in fact, the Antichrist and will continue to bring wickedness and bad fortune upon the house unless he is killed.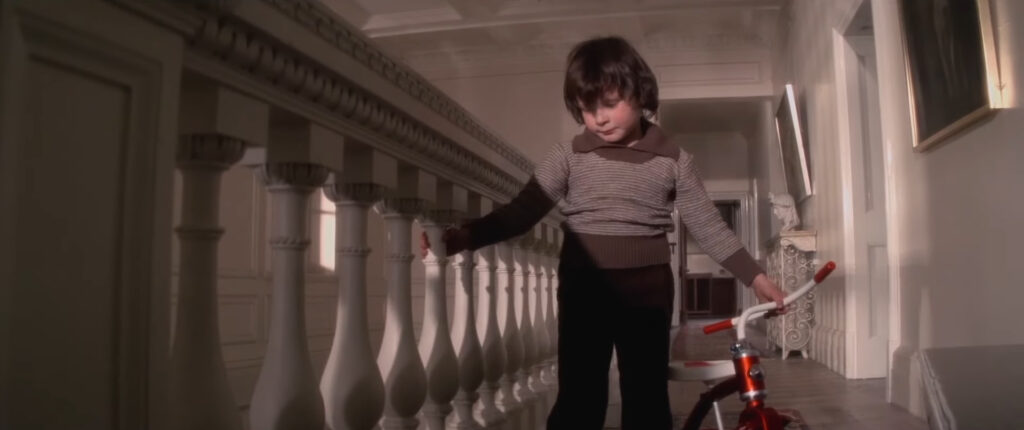 The Omen was definitely inspired by films such as The Exorcist and Rosemary's Baby (1968) that had been incredibly successful in previous years. Richard Donner felt that the cause of the gruesome events in the film should be more ambiguous, leaving it up to the audience to decide if there was some supernatural malevolence at work or whether it was simply bad luck and coincidence. However, the producers got their way, and the story was adjusted to specify that the child was indeed the spawn of the devil and that dark forces were at work to protect him.
Nevertheless, Donner did an excellent job of creating an eerie and unforgettable picture that went on to become a huge box office success, taking over $60 million from a budget of just under $3 million. The amazing soundtrack by Jerry Goldsmith also earned the composer his one and only Academy Award.
2. Superman (1978)
Perhaps the most notable film of Richard Donner's career, Superman The Movie (1978), is one of the most beloved and celebrated comic book films ever created. We now live in an age where superhero content is ubiquitous and has over-saturated the box office market. With the rise of the Marvel Comics Universe and its nearest competitor DC Comics, there are currently many caped crusaders and powerful heroes to choose from.
However, it was Donner's original Superman movie that first dazzled cinema-goers, and it is still the one to measure all others by over 40 years after its release. Before this, portrayals of superheroes such as Batman and the Man of Steel himself had been kitsch, camp, low budget affairs, aimed at comic buying children and made for television rather than the big screen. Donner's Superman changed all of that.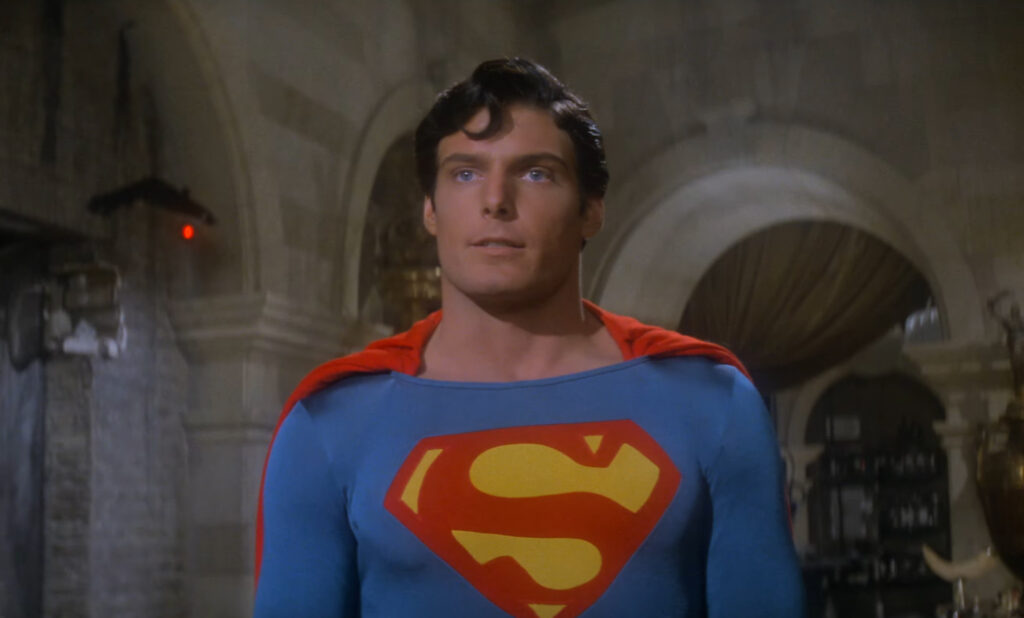 "It was just the thrill of a lifetime. Brando and Hackman were two of my heroes."

Richard Donner
Hired by father and son producer team Alexander and Ilya Salkind, Richard Donner made us believe a man can fly in this charming and faithful screen adaptation of the Detective Comics character, originally created by writer Jerry Siegel and artist Joe Shuster in the late 1930s. The cast was large and packed full of incredible names such as Marlon Brando, Gene Hackman, Glenn Ford, Jackie Cooper, Terence Stamp, Trevor Howard and Ned Beatty.
But it was new faces Christopher Reeve, and Margot Kidder as Superman / Clark Kent and Lois Lane stole the show and brought verisimilitude to the larger-than-life characters. Their on-screen romance elevated the material and brought a lot of heart and soul into the frame, no doubt thanks to Donner's wonderful direction and talent for working with actors. The effects were groundbreaking, and the original score by maestro movie composer John Williams cemented this film as a box office smash and a modern classic of cinema.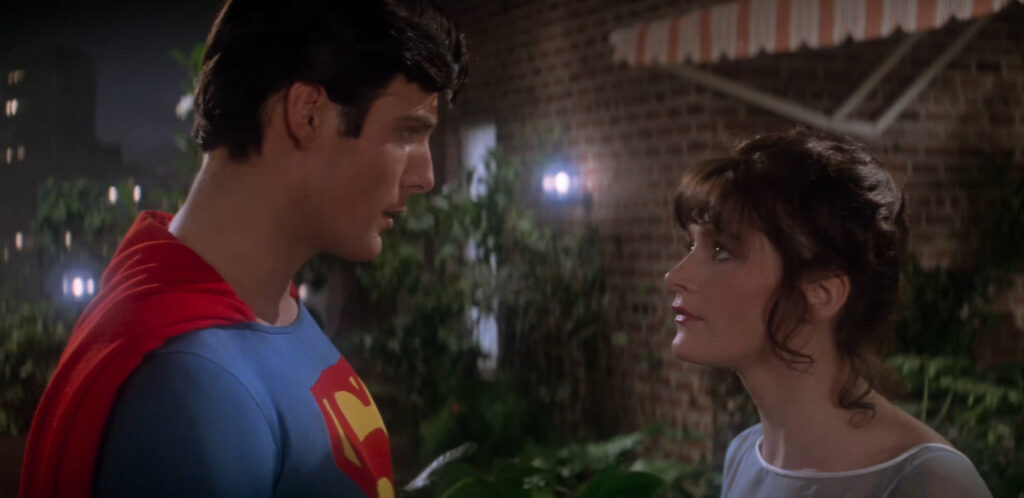 The story explores the origins of Superman, from his time as a new-born baby on the distant planet of Krypton, portraying his journey to Earth, adoption by Jonathan and Martha Kent (played by Glenn Ford and Phyllis Thaxter), his High School years and coming of age during which time he discovers his roots and special powers. We then see Clark get his first job as a young adult, where he becomes a reporter at the Metropolis newspaper, The Daily Planet.
As Superman begins to use his powers for truth, justice and the American way, he is eventually confronted by criminal mastermind Lex Luthor (Gene Hackman), who is hellbent on hatching his evil plans and destroying Superman in the process. An unforgettable film that will still be viewed and enjoyed by new audiences for a long time to come.
Superman (1978) is included in our Top 5 Comic Book Movies list which you can watch here.
3. The Goonies (1985)
One of the most fun-packed and beloved family films of the 1980s, The Goonies (1985) is a story about friendship, adventure and hidden treasure. The action takes place in the Goon Docks area of Astoria, Oregon, where a group of young friends find a treasure map hidden in an attic. This leads them on a quest to find the fabled One-Eyed Willy, a legendary pirate that is said to have hidden a cache of riches somewhere nearby. At the same time, a criminal family known as the Fratelli's have escaped from prison and are at large. It doesn't take long before the young gang of "Goonies" cross paths with the outlaws and begin a race to uncover the treasure.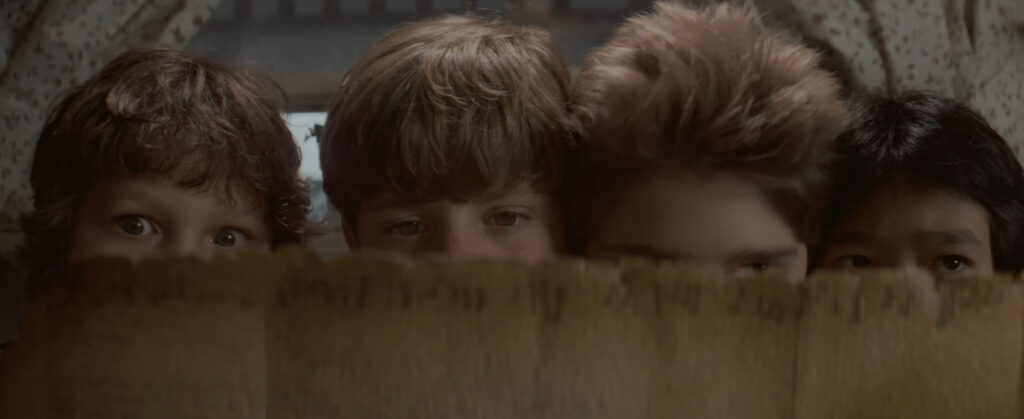 "I realized what you could do in motion pictures by surrounding yourself with geniuses."

Richard Donner
Richard Donner had his hands full directing a cast full of kids and young teens and had to use lots of different methods to ensure they didn't become too unruly when together on set. In order to get a genuine reaction of awe when the kids first see the pirate ship, they were not allowed to see the impressive full-sized vessel on set until it was time to shoot. Donner also had a helping hand from Executive Producer Steven Spielberg who was also heavily involved with the film as it was produced by his company Amblin Entertainment. The Goonies still holds up as a wonderful 80s action-adventure and is just as popular today as it has ever been.
You can view our Top 5 Steven Spielberg films here.
4. Lethal Weapon (1987)
The 1980s were known for big-budget, high octane action films, which usually starred huge muscle-bound guys taking on entire armies by themselves. But Lethal Weapon (1987) altered that one-dimensional trope and placed the action movie scenario in a much more realistic setting. Written by Shane Black, the story follows Sergeants Riggs and Murtaugh (played by Mel Gibson and Danny Glover), two homicide detectives forced to work together in the gritty streets of Los Angeles. Riggs is an ex-special forces soldier whose disdain for the rules often lands him in trouble with his superiors. Murtaugh is the older, more grounded character who brings balance to the partnership.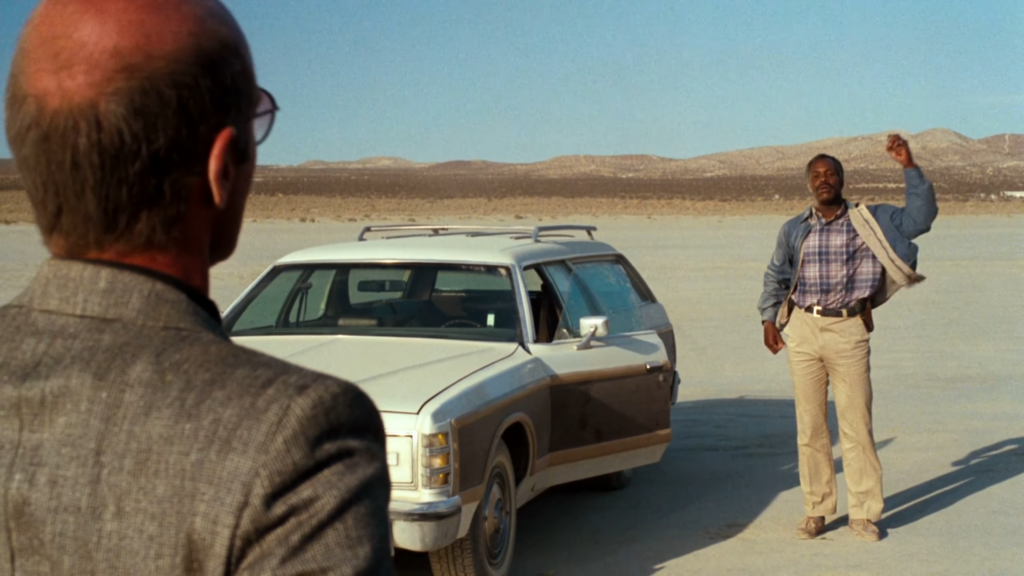 Produced by Joel Silver for Warner Bros. Studios, the production had to be exemplary, so Richard Donner was asked to direct. Being a trusted and bankable director with a proven track record by this point, Donner cast Gibson and Glover after getting the two together for a pre-production meeting of which he said…
"They found innuendoes; they found laughter where I never saw it; they found tears where they didn't exist before; and, most importantly, they found a relationship — all in just one reading. So, if you ask about casting… it was magical, just total dynamite."

Richard Donner
The film also stars Gary Busey as the villain and Donner's cousin Steve Kahan as Police Captain Ed Murphy. The success of Lethal Weapon spawned several sequels (all directed by Donner) and had a massive impact on the future of action movies, for example, Die Hard (1988), which came out a year later and also featured a more realistic central hero who audiences could more easily relate to.
5. Scrooged (1988)
The last film on our list is another 80s classic. This time Richard Donner showed his talent for directing comedy with the adaptation of the Charles Dickens novel A Christmas Carol. Scrooged (1988) stars Bill Murray as Frank Cross, a high-powered television executive who is merciless in business and treats his staff like dirt.
A modern-day Ebenezer Scrooge, Cross is visited by the ghost of his old boss, who warns him that he is headed for disaster if he doesn't change his ways. He is then visited by the ghosts of Christmas past, present and future, just like in the novel, eventually learning the error of his ways and turning his life around by the end of the story to become the antithesis of his deplorable former self.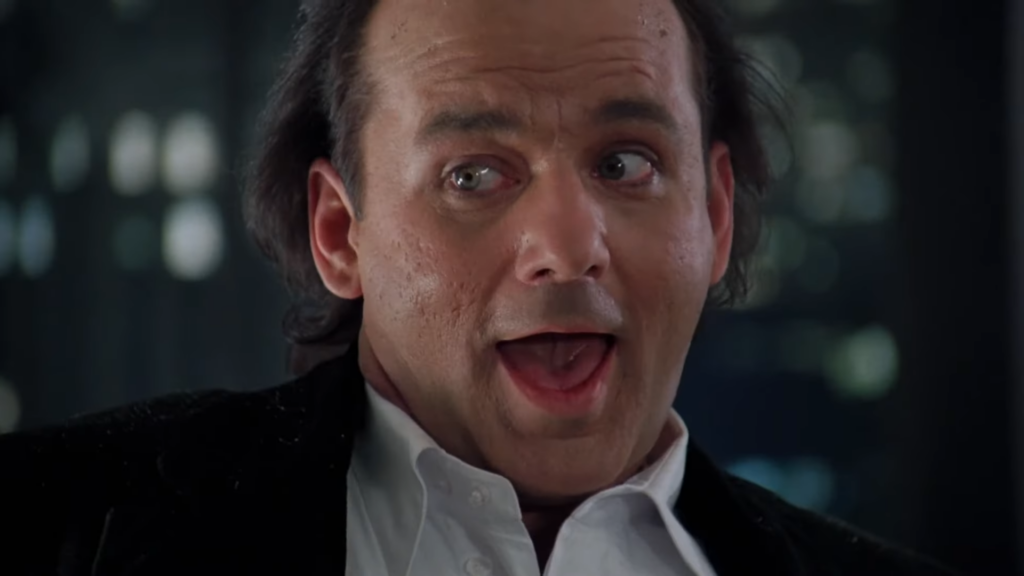 Bill Murray was a big name in Hollywood comedy films at the time after the massive success of Ghostbusters (1984). He is perfectly cast in this modern adaptation of the classic Christmas tale. Richard Donner brought a fresh and modern aesthetic to the picture, which gave the timeless classic a much-needed update after numerous interpretations had previously failed to rejuvenate the beloved fable.
Apparently, Murray and Donner did not have the greatest working relationship during the production. Murray felt that the film needed more comedy injecting, and Donner concentrated too much on reproducing a fresh iteration of the Dickens novel. Despite these production problems, Scrooged is still a sure-fire hit with audiences and has become a modern Christmas classic. From a budget of $30 million, the film took over $100 million, proving once again that Richard Donner had the golden touch when it came to producing Hollywood hits.
Scrooged is included in our Top 12 Christmas Films which you can see here.
So, that's our Top 5 Richard Donner Films!
Think we've missed any out or not included your favourite Richard Donner movie? Then let us know in the comments below.
You can read more of our reviews here.
Please join in 'the conversation' with us on social media on Facebook, Instagram, Tik Tok and Twitter. We really appreciate all the likes, shares, retweets etc., and we would love to hear from you and continue the wonderful celebration of all things cinema on these platforms.
If you love to watch videos on YouTube, then please subscribe to our channel here. There's lots of fun and informative videos uploaded that we hope you will enjoy!
We have a passion for movies and aim to produce entertaining and informative movie-related content. It certainly is a lot of hard work, but we love films so much that it's worth all the effort. We have to keep the lights on and make sure we have plenty of caffeine to keep all of the articles, videos and social media posts coming, so if you like our work, then please consider supporting us at Buy Me A Coffee here. You can also become a More Movies patron on Patreon here.
To help support us here at More Movies, we do use advertising in a few places, so we appreciate it if you do not use AdBlockers on our site, as this helps keep a few pennies trickling in. We also utilise affiliate links throughout the site, usually to help guide our readers to places to stream, rent or buy the movies we talk about. One of the biggest sources for movies online is Amazon Prime Video, where you can stream over 18,000 films. If you are interested in Prime and haven't signed up yet, you can get a 30-day free trial via this affiliate link, which helps support us too.