Born in Sicily in 1897, Francesco Rosario Capra would emigrate with his family to the United States of America when he was 5-years-old. Settling in Los Angeles, the Capra family worked hard to make a living, and young Frank would be the first of his kin to go to college. Graduating with an engineering diploma, he joined the United States Army, and after contracting the Spanish flu, he was discharged and returned home to live with his family in L.A.
In 1920 he became a naturalised U.S. citizen changing his name to Frank Russell Capra. After working in a number of low-paying jobs and moving about California in the cars of freight trains, he eventually had his first experience in filmmaking when he was commissioned to direct a silent short film documenting the arrival of an Italian naval vessel in San Francisco.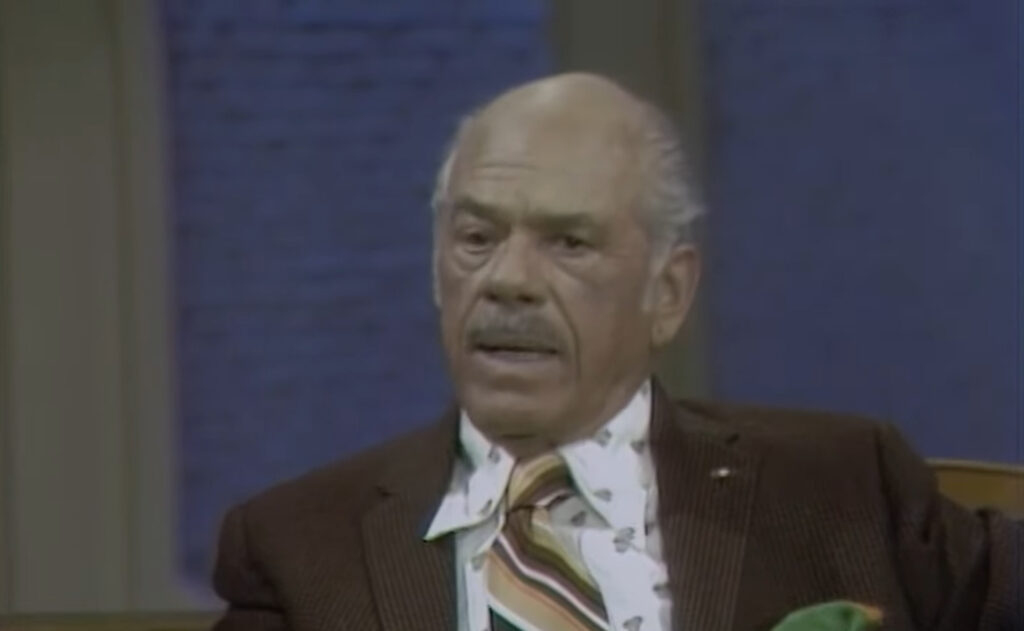 In the following years, Capra's interest in cinema grew, and he found work in some of the studios, working as a writer, film cutter and just about any job he could find during this early Hollywood period. Finding success working with Harry Langdon, Capra made a name for himself, working on these early silent comedies, eventually finding a home with Harry Cohn and his Columbia Pictures studio.
At the time, Columbia was a small outfit that made filler reels to be played between the main features produced by the big studios. But due to his ingenuity and receptive attitude towards sound in films, Capra was able to become one of the foremost film directors of the 1930s and is attributed with helping Cohn's Columbia Pictures to become one of the major studios of the Golden Era.
"No saint, no pope, no general, no sultan, has ever had the power that a filmmaker has; the power to talk to hundreds of millions of people for two hours in the dark."

Frank Capra
During the Second World War, Frank Capra worked for the army creating propaganda reels, which included the notable Why We Fight series of films. After the conflict, he returned to Hollywood, but his films were not as successful, and his career as one of the most prominent film directors of the pre-war era began to decline.
Although he remained active within the industry for several years, he grew disillusioned with Hollywood's emerging trends. By the age of 55, Frank Capra had all but retired as a Hollywood director and went to work with the California Institute of Technology, making educational films on various scientific subjects.
Suffice to say, Capra is rightly considered to be one of the most influential voices of the Golden Age of Hollywood, producing many classic movies in this period and winning the Best Director Academy Award three times. We recommend seeing as many Frank Capra movies as you can, but as an introduction to the man's body of work, here's our shortlist of five films that exemplify this amazing artist's portfolio.
As always, our list is presented in chronological order…
1. It Happened One Night (1934)
The first Frank Capra film on our list is the much-loved comedy It Happened One Night, starring Clark Gable, Claudette Colbert and Walter Connolly. This was the first ever film to win all five 'Top Oscars', which include Best Film, Best Director, Best Actor, Best Actress and Best Adapted Screenplay. It is also touted as one of the first screwball comedies as well as one of the earliest road movies.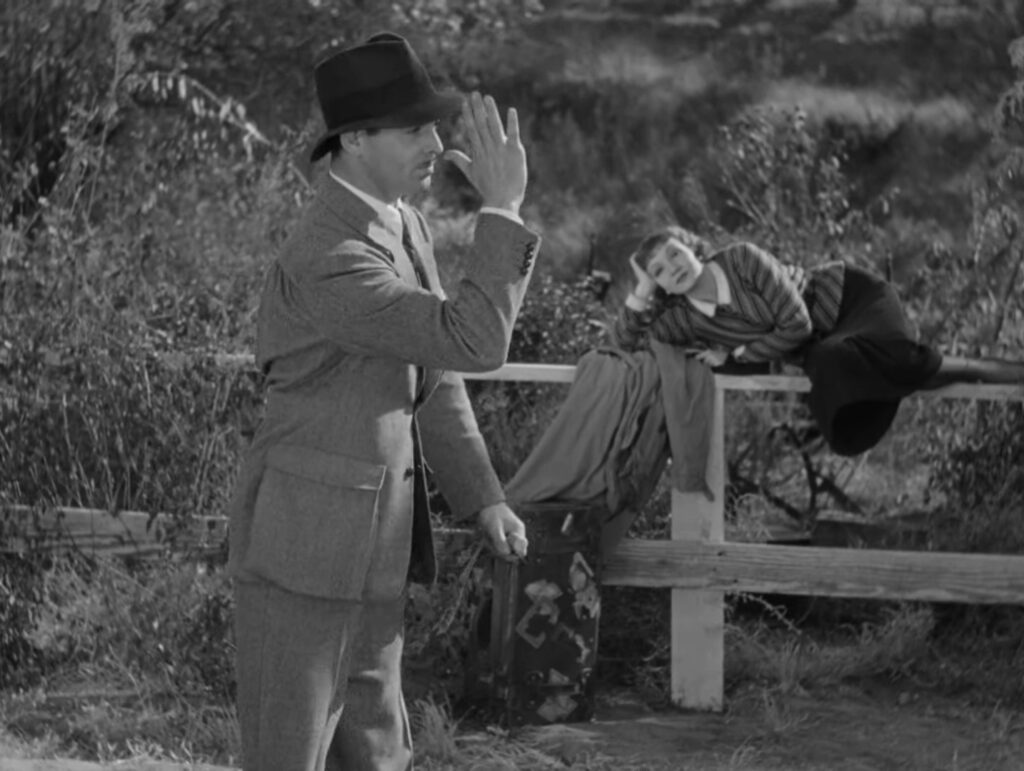 Gable and Colbert have fizzing chemistry on screen, and even now, almost 90 years later, this heart-warming and joyful picture has charisma and power that will spellbind any film-lover who screens it.
In this acclaimed romantic comedy, spoiled heiress Ellie Andrews impetuously marries the scheming King Westley, leading her tycoon father to spirit her away on his yacht. After jumping ship, Ellie falls in with cynical newspaper reporter Peter Warne, who offers to help her reunite with her new husband in exchange for an exclusive story. But during their travels, the reporter finds himself falling for the feisty young heiress.
2. Mr. Deeds Goes To Town (1936)
Another classic Frank Capra comedy, Mr Deeds Goes To Town, stars Gary Cooper, Jean Arthur and Douglas Dumbrille. This film gave the director his second Best Director Academy Award and marked the beginning of what some critics considered to be Capra's true voice emerging from within the form.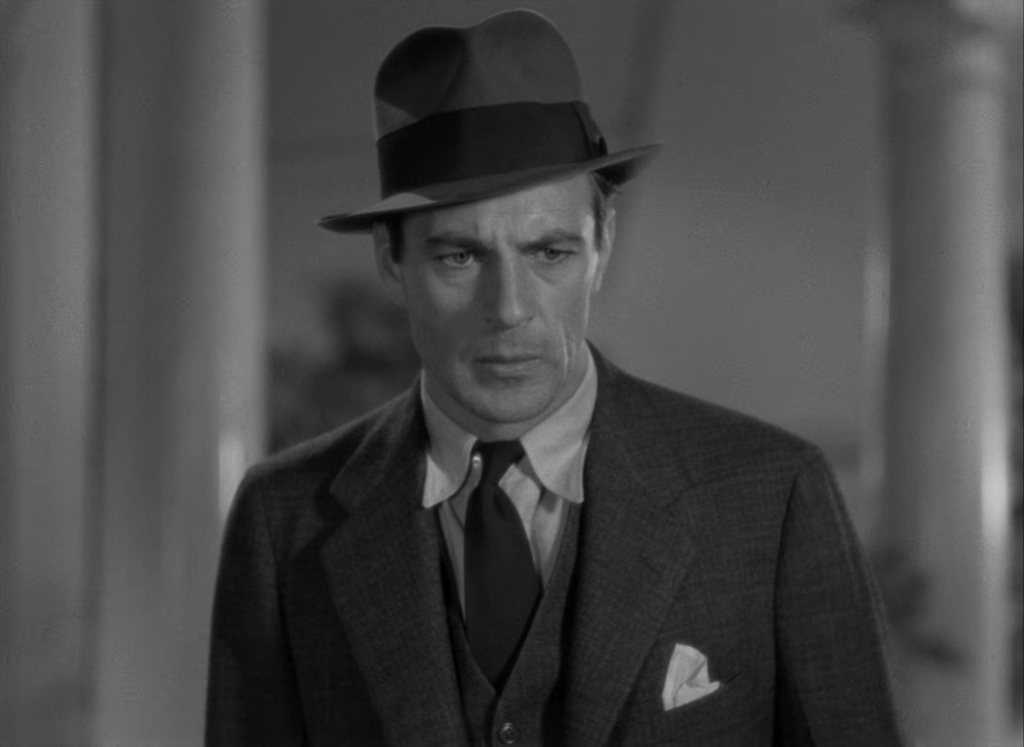 With themes which champion the underdog and exemplify the 'American Dream', this humorous tale about an everyman who inherits a fortune and attempts to redistribute the wealth to poor farmers was a fantastic example of escapism with a message for the depression-era movie audiences. All you really need is love! There have been many films influenced by this one, including The Hudsucker Proxy (1994) and Mr Deeds (2002), to name just a few.
Longfellow Deeds, a resident of small-town Vermont, leads a simple life until he inherits a vast fortune from a late uncle. Soon, unscrupulous lawyer John Cedar brings Deeds to New York City, where the unassuming heir is the object of much media attention. When wily reporter Babe Bennett gains the trust and affection of Deeds, she uses her position to publish condescending articles about him, but are her feelings for him really that shallow?
3. You Can't Take It With You (1938)
James Stewart, Jean Arthur, Lionel Barrymore, Edward Arnold and Ann Miller star in this excellent comedy drama which won Frank Capra his third Academy Award for Best Direction. The movie also won Best Picture.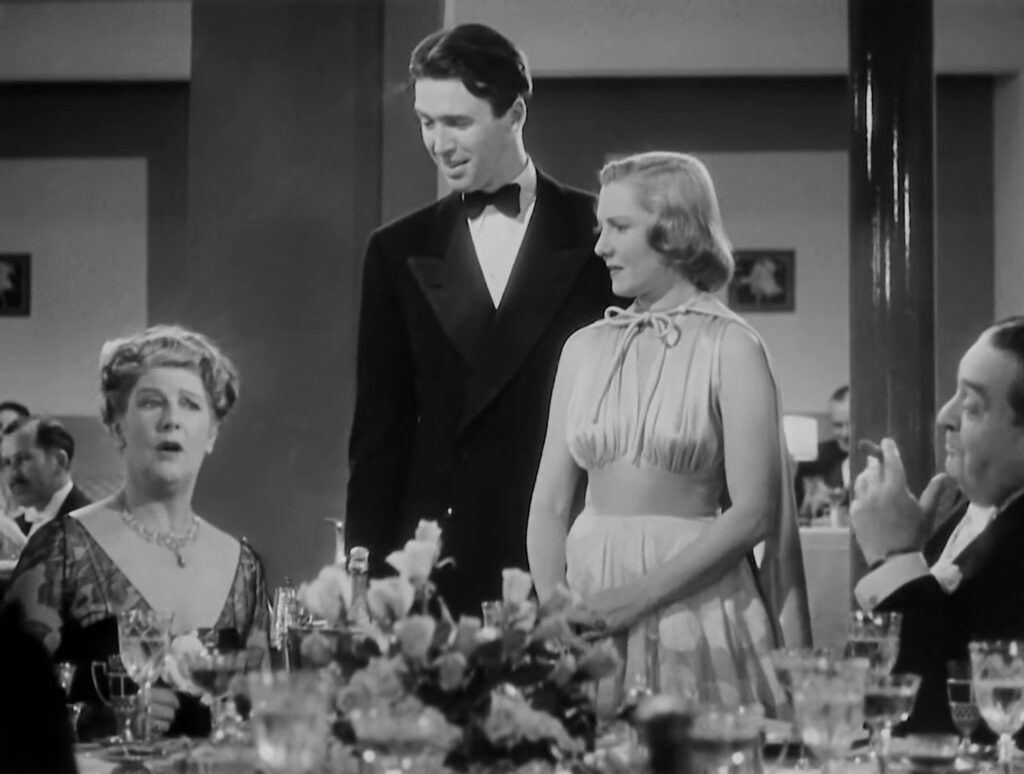 Another morally-charged story about wealth, power, ethical practice, and love, You Can't Take It With You, is an excellent example of Capra's belief in the power of the human heart and money's ability to corrupt and conflagrate it. With excellent performances and a whip-smart screenplay, this classic film is worthy of the praise and awards it received upon its release.
Sweet-natured Alice Sycamore falls for banker's son Tony Kirby. But when she invites her snooty prospective in-laws to dinner to give their blessing to the union, Alice's peculiar extended family, including philosophical grandfather Martin Vanderhof, hapless fledgling ballerina sister Essie and fireworks enthusiast father, Paul, might be too eccentric for the laid-back Kirbys.
4. Mr. Smith Goes To Washington (1939)
James Stewart and Claude Rains star in Mr Smith Goes To Washington, an emotionally charged political drama which attempts to address the corruption and subterfuge that infests politics through the eyes of a young, naive newcomer. Stewart is incredible as the youthful U.S. senator whose dreams of helping others are scuppered by the machinations of the greedy shakers and movers within the cut-throat world of the capitol building.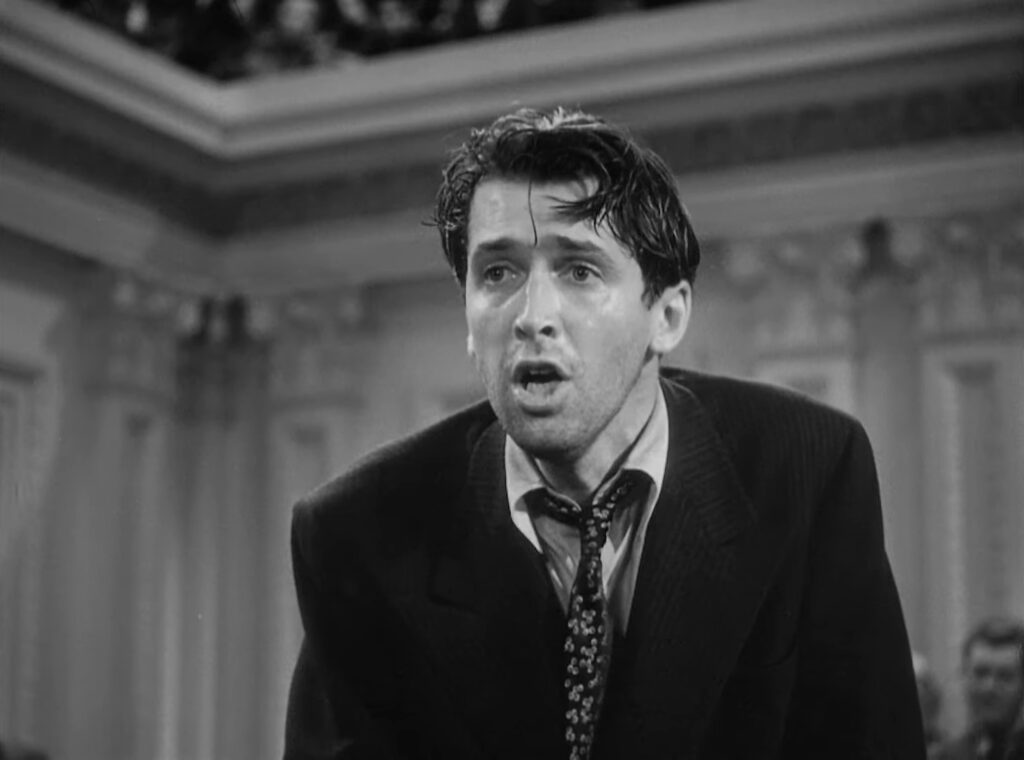 Despite receiving ten Academy Award nominations, the film was heavily criticised by the Washington press and many members of congress who claimed the film was un-American and attacked the core of American democracy by portraying many of the characters as unscrupulous and morally bankrupt. Seems like Frank Capra hit the nail on the head with this one!
When the idealistic young Jefferson Smith winds up appointed to the United States Senate, he gains the mentorship of Senator Joseph Paine. However, Paine isn't as noble as his reputation would indicate, and he becomes involved in a scheme to discredit Smith, who wants to build a boys' campsite where a more lucrative project could go. Determined to stand up against Paine and his corrupt peers, Smith takes his case to the Senate floor.
5. It's a Wonderful Life (1946)
Perhaps the most famous Frank Capra film on our list, It's A Wonderful Life stars James Stewart in what is arguably his most iconic role. Often cited as the ultimate feel-good movie as well as the quintessential Christmas film, this story about a good man who has become so disenchanted with life that he wishes he'd never been born is a must-see for all fans of cinema. Stewart is perfectly cast as the down-on-his-luck George Bailey, and the film's reputation as one of the best ever made is well deserved.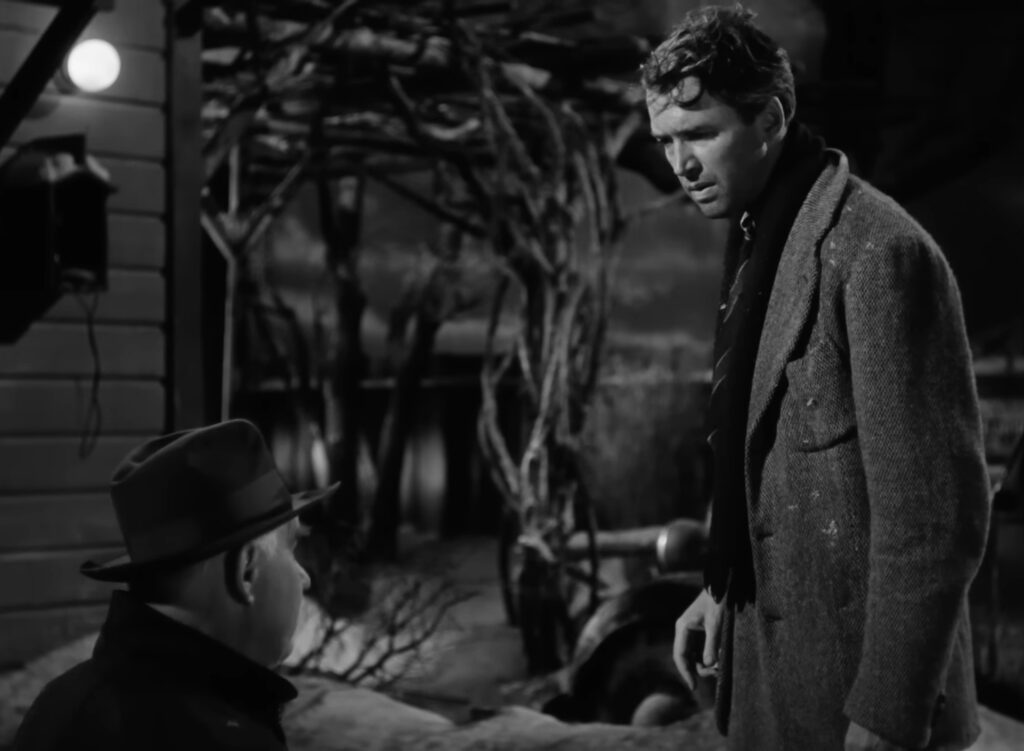 A moral tale that can only be compared to a classic such as Charles Dickens' A Christmas Carol, It's A Wonderful Life performed poorly in a post-war market but was later re-evaluated and rightly praised with the benefit of 20/20 hindsight. If you haven't seen this classic Frank Capra movie yet, wait until Christmas and then watch it for the perfect seasonal viewing experience.
After George Bailey wishes he had never been born, an angel is sent to earth to make George's wish come true. George starts to realize how many lives he has changed and impacted, and how they would be different if he was never there.
So, that's it… Our Top 5 Frank Capra Movies!
Think we've missed any out or not included your favourite Frank Capra film? Then let us know in the comments below.
You can read more of our articles here.
Please join us on social media on Facebook, Instagram, Tik Tok and Twitter. We really appreciate all the likes, shares, retweets etc., and we would love to hear from you and continue the wonderful celebration of all things cinema on these platforms.
If you love to watch videos on YouTube, then please subscribe to our channel here. There's lots of fun and informative videos uploaded that we hope you will enjoy!
We have a passion for movies and aim to produce entertaining and informative movie-related content. It certainly is a lot of hard work, but we love films so much that it's worth all the effort. We have to keep the lights on and make sure we have plenty of caffeine to keep all of the articles, videos and social media posts coming, so if you like our work, then please consider supporting us at Buy Me A Coffee here. You can also become a More Movies patron on Patreon here.
To help support us here at More Movies, we do use advertising in a few places, so we appreciate it if you do not use AdBlockers on our site, as this helps keep a few pennies trickling in. We also utilise affiliate links throughout the site, usually to help guide our readers to places to stream, rent or buy the movies we talk about. One of the biggest sources for movies online is Amazon Prime Video, where you can stream over 18,000 films. If you are interested in Prime and haven't signed up yet, you can get a 30-day free trial via this affiliate link, which helps support us too.