Russian filmmaker Andrei Arsenyevich Tarkovsky is rightly considered to be one of the very best directors who ever lived. Like one of his influences, Ingmar Bergman, he is known for his incredibly deep, visually arresting, thoughtful and artistic films. However, there are not very many of them. In fact, there are only seven feature films in his back catalogue. Part of the reason is that Tarkovsky died when he was only 54 years old. But much like his contemporary Stanley Kubrick, Andrei Tarkovsky was interested in quality, not quantity. Indeed, these seven films have enough visual language, ideas, and texture to keep any keen cinephile busy for years.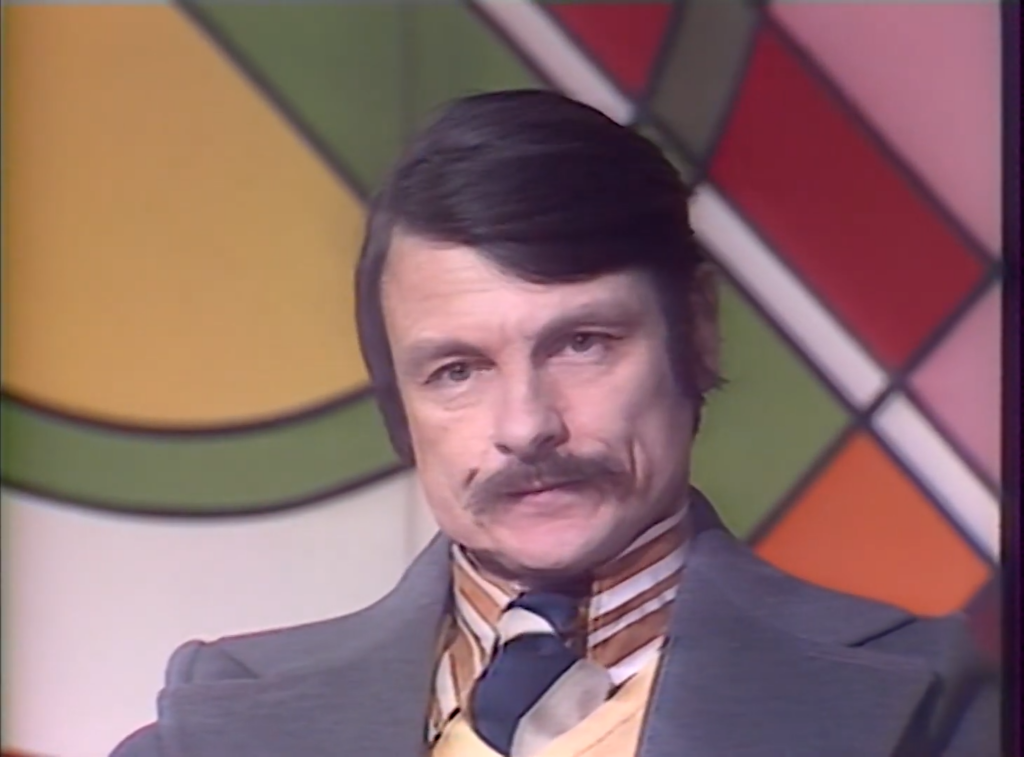 "Never try to convey your idea to the audience – it is a thankless and senseless task. Show them life, and they'll find within themselves the means to assess and appreciate it."

Andrei Tarkovsky
Andrei Tarkovsky makes movies that are very easy to love, incredibly difficult to understand fully and guaranteed to leave an indelible impression upon you, such are their unique qualities and dreamlike imagery and meditations. Fans of cinema will more than likely be familiar with at least a couple of Tarkovsky films, but for the uninitiated, we have selected the five that we consider to be a solid introduction to Andrei Tarkovsky and perhaps best represent his greatest achievements in filmmaking.
As always, our list is not ranked, but presented in chronological order…
1. Ivan's Childhood (1962)
The quintessential Russian anti-war movie, Ivan's Childhood (1962) explores the experiences of a young boy, the titular Ivan, who was orphaned by the Second World War. Visually stunning, tense and also profoundly emotional, this film is rightly considered to be one of the greatest of all time.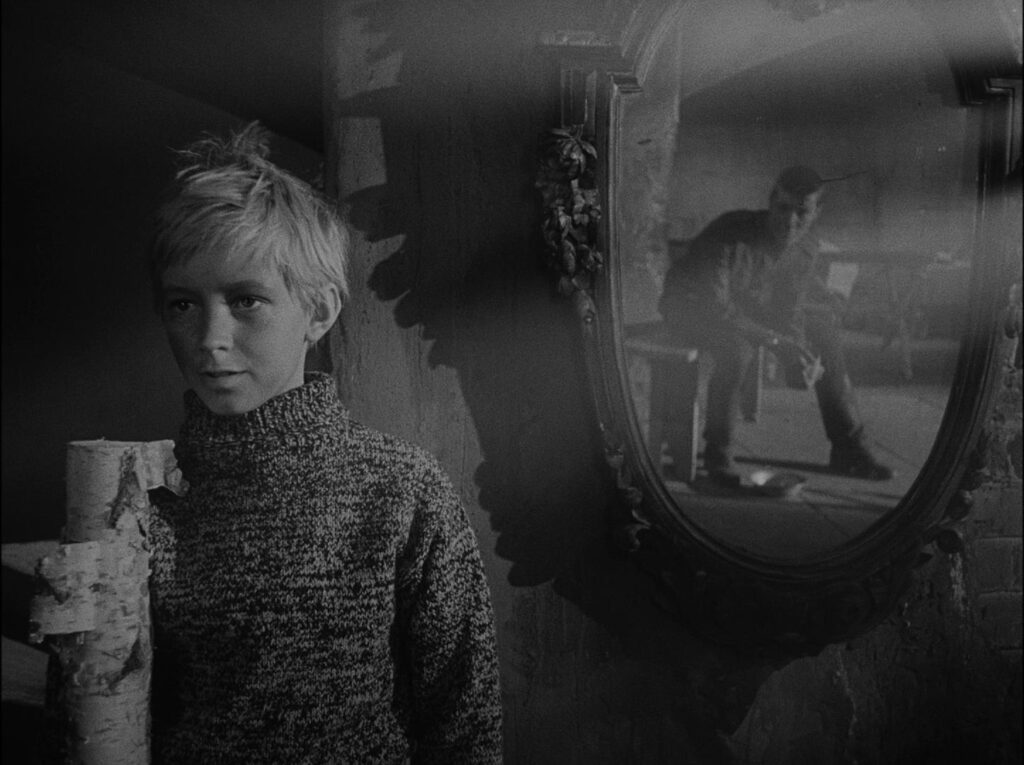 Andrei Tarkovsky uses innocence and the purity of youth to juxtapose the insanity and savagery of war. With an incredible central performance from the young Nikolay Burlyaev, one cannot fail to be impressed by this multi-layered and richly textured work of art.
When Nazi invaders destroy his Russian village and kill his family, 12-year-old Ivan is placed in a German prison camp. Ivan escapes from the camp and crosses back over to Russia, and comes under the care of Capt. Kholin, who wants to send Ivan to military school. Ivan refuses, requesting that he be allowed to use his powers of stealth to return to Germany to spy on the Nazis and avenge the killing of his family.
2. Solaris (1972)
Solaris (1972) is a science-fiction film that asks deep philosophical questions, such as what it means to be human. Quiet, thoughtful and haunting, Andrei Tarkovsky's film is considered one of the great sci-fi movies and draws comparisons to Stanley Kubrick's 2001: A Space Odyssey (1968). To be compared to Kubrick's masterpiece is high praise enough for any film, but the two works are incredibly different, despite their surface similarities.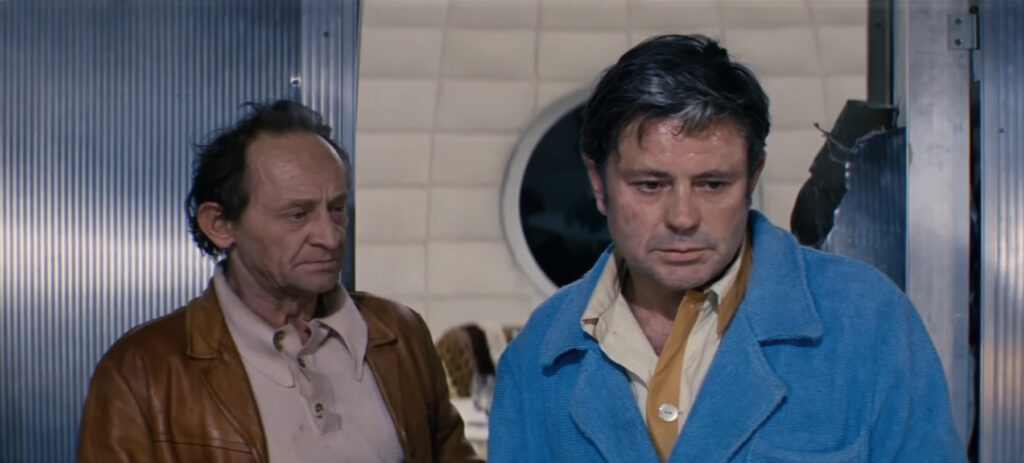 Whereas Kubrick emphasises the film's themes on the shoulders of technology, Tarkovsky goes in the completely opposite direction and uses the planet Solaris to cause an existential crisis amongst the characters. Haunting, beautiful and unique.
A psychologist is sent to a space station orbiting a planet called Solaris to investigate the death of a doctor and the mental problems of cosmonauts on the station. He soon discovers that the water on the planet is a type of brain which brings out repressed memories and obsessions.
3. Mirror (1975)
Tarkovsky followed Solaris with the ethereal drama Mirror (1975). This thoughtful film is oneiric, contemplative and has a mystical quality that manages to walk the line between the waking world and the realm of dreams. Andrei Tarkovsky ruminates on the recent history of Russia, human mortality, love, memories and ideas in a sophisticated and striking creation that is as singular as it is profound.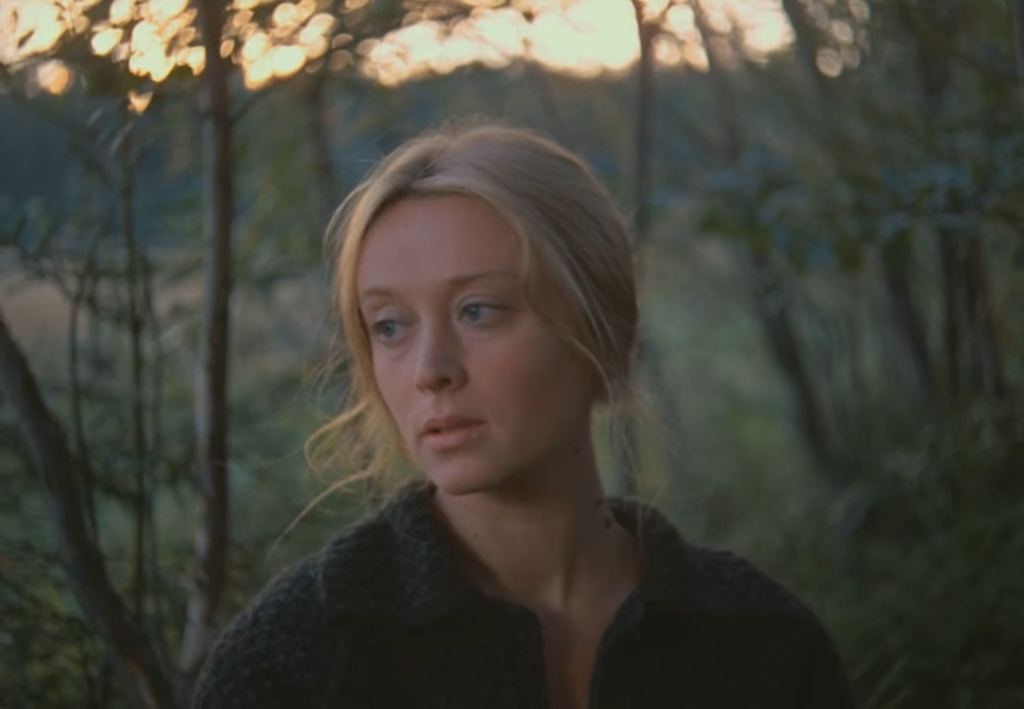 The segmented narrative and varying visual styles make Mirror a more sensual experience than a cerebral one. The storytelling is impulsive and poetic, which add to the sense of wonder and spectacle. As the title implies, this is possible Tarkovsky's most introspective work.
Using a nonlinear structure interlaced with dreams and flashbacks, director Andrei Tarkovsky creates a stream-of-consciousness meditation on war, memory and time that draws heavily on events from his own life. Tarkovsky's film alter ego is Alexei, a dying man in his 40s whose commonplace interactions with his wife (Margarita Terekhova) and children summon up a host of memories, ranging from his parents' divorce to his time on the battlefields of World War II.
4. Stalker (1979)
Perhaps Andrei Tarkovsky's best-known film, Stalker (1979), is another science-fiction story, but unlike Solaris, the action all takes place right here on planet Earth. This film is possibly the easiest of all of Tarkovsky's films to follow, no doubt resulting in its wider popularity outside of his native Russia. The title refers to a name given to someone who acts as a guide in "the Zone", a forbidden area about which many fables and theories exist.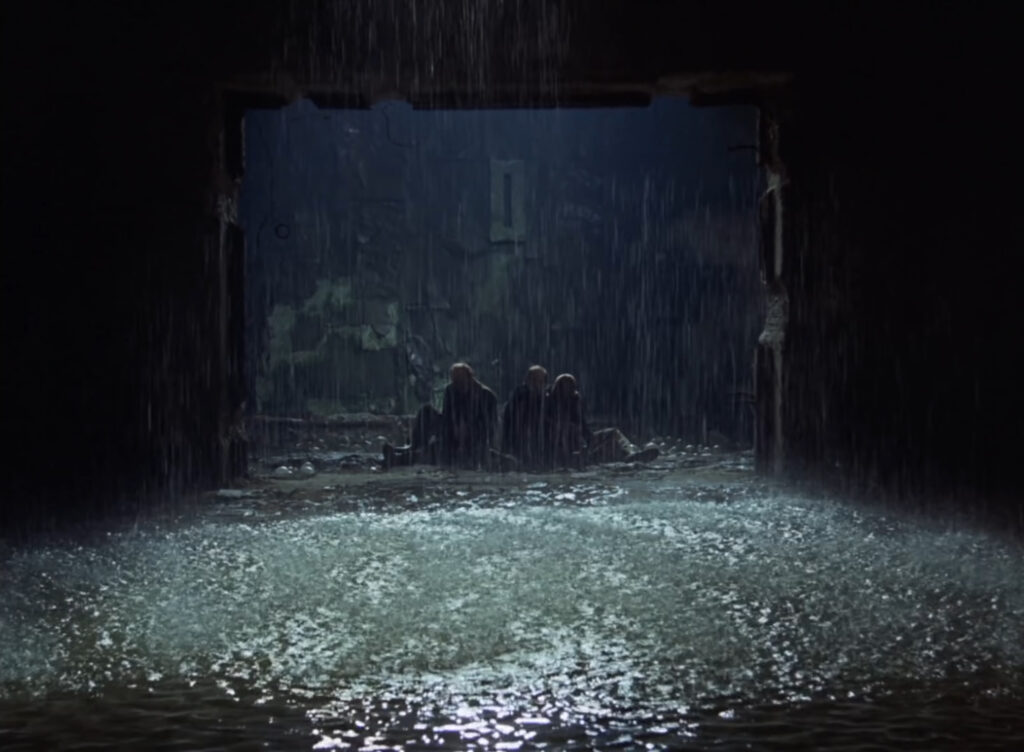 It is thought that due to filming in various locations that were polluted by chemical waste, various members of the crew became ill, and several people involved in production developed cancer and died prematurely, including Tarkovsky himself.
In an unnamed country at an unspecified time, there is a fiercely protected post-apocalyptic wasteland known as The Zone. An illegal guide, whose mutant child suggests unspeakable horrors within The Zone, leads a writer and a scientist into the heart of the devastation in search of a mythical place known only as The Room. Anyone who enters The Room will supposedly have any of his earthly desires immediately fulfilled.
5. Nostalghia (1983)
The 1983 film Nostalghia ponders the meaning of art and how we all experience culture from an objective point of view, which can be wildly different in our interpretations and understanding. A story about homesickness, melancholy and the yearning for insight, Tarkovsky uses long takes, quiet reflection and dream sequences to allow the film to impulsively meander in the unique world that only he is able to create.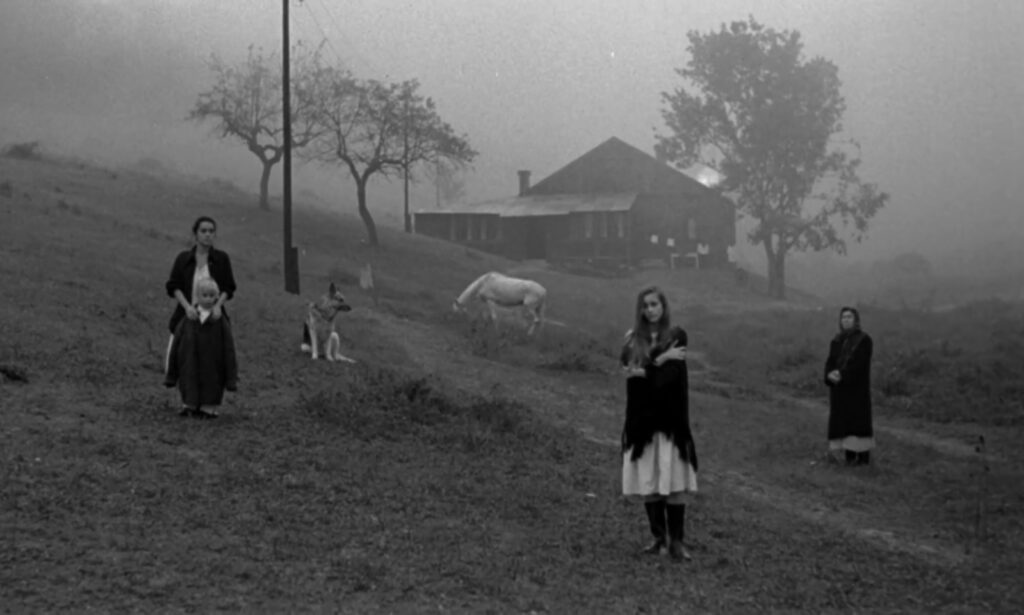 Personal, profound and uncommonly original, the images within this incomparable movie are extremely haunting and emblazed their iconoclastic vision on the viewer's psyche. 
To investigate the life of Russian composer Pavel Sosnovsky, Andrei Gorkachov goes to Italy, where Sosnovsky resided before his suicide. Joining Gorkachov on his journey through Tuscany is his interpreter, Eugenia, who develops an interest in her client that is more than professional. Meanwhile, Gorkachov is beset by powerful feelings of homesickness as he wanders through the ruins of the countryside and meets a doomsaying mystic.
So, there's our Top 5 Andrei Tarkovsky Films!
Think we've missed any out or not included your favourite Tarkovsky movie? Then let us know in the comments below.
You can read more of our articles here.
Please join us on social media on Facebook, Instagram, Tik Tok and Twitter. We really appreciate all the likes, shares, retweets etc., and we would love to hear from you and continue the wonderful celebration of all things cinema on these platforms.
If you love to watch videos on YouTube, then please subscribe to our channel here. There's lots of fun and informative videos uploaded that we hope you will enjoy!
We have a passion for movies and aim to produce entertaining and informative movie-related content. It certainly is a lot of hard work, but we love films so much that it's worth all the effort. We have to keep the lights on and make sure we have plenty of caffeine to keep all of the articles, videos and social media posts coming, so if you like our work, then please consider supporting us at Buy Me A Coffee here. You can also become a More Movies patron on Patreon here.
To help support us here at More Movies, we do use advertising in a few places, so we appreciate it if you do not use AdBlockers on our site, as this helps keep a few pennies trickling in. We also utilise affiliate links throughout the site, usually to help guide our readers to places to stream, rent or buy the movies we talk about. One of the biggest sources for movies online is Amazon Prime Video, where you can stream over 18,000 films. If you are interested in Prime and haven't signed up yet, you can get a 30-day free trial via this affiliate link, which helps support us too.