Spencer (2021) is a modern historical drama film which was directed by Pablo Larrain and stars Kristen Stewart, Timothy Spall, Jack Farthing and Sean Harris.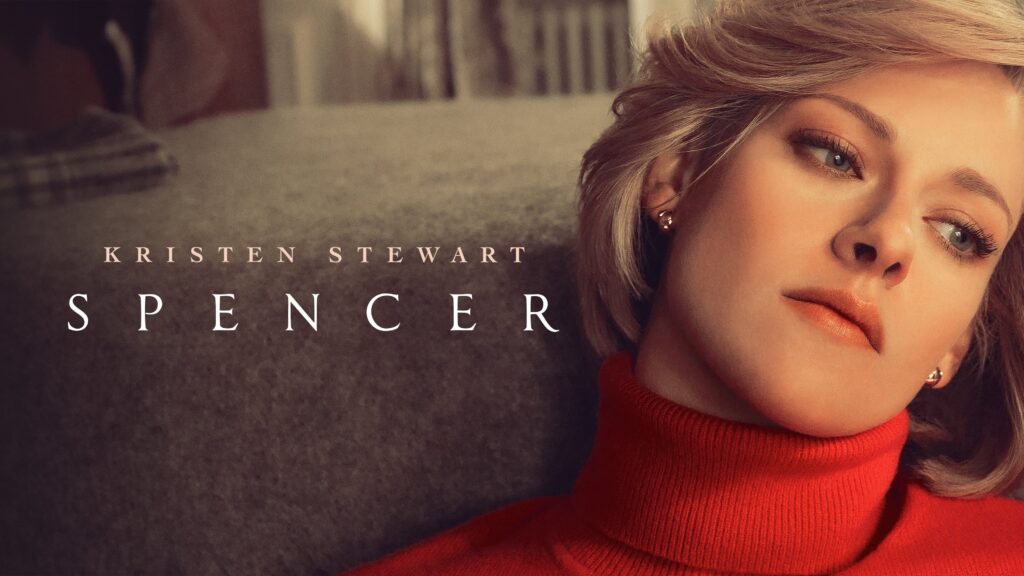 The story of Spencer takes place at Christmas time in 1991 at the Sandringham Estate in the U.K. The main protagonist is Diana, Princess of Wales. American actress Kristen Stewart plays Diana and before we even begin this fairy-tale, we are presented with a title card which reads 'A fable from a true tragedy.'
Anyone who is even vaguely familiar with the recent history of the British Royal family will be aware that the story of Charles and Diana was one of the most covered, talked-about, obsession-invoking stories of the 20th Century, especially in terms of popular culture and tabloid news. Those who loved to read the sleazy allegations and revelled in all the to-ing and fro-ing between palace and people could never get enough of it. The rest of us who couldn't care less and would rather mind our own business could not escape it.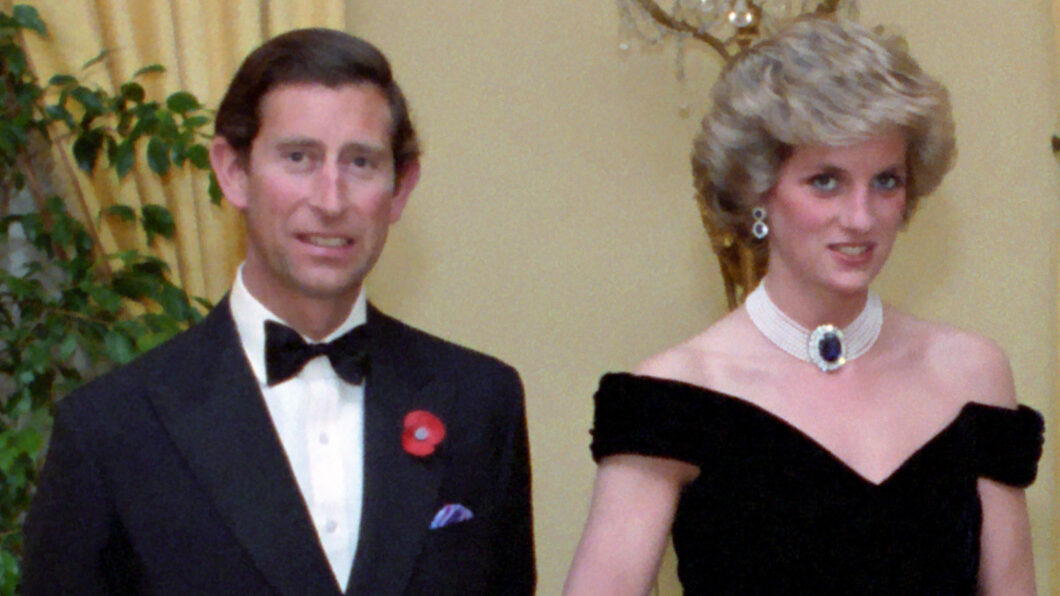 This story is so ingrained in the public consciousness that it is still re-enacted today it in the form of literature, plays, musicals, television series, documentaries and of course movies.
Spencer is the latest in a long line of Diana-inspired fictions and has received considerable attention, in no-small part due to the casting of Stewart in the lead role. Her stock is currently at its zenith and the decision to take on this daunting role was a somewhat risky, yet, as it turns out, incredibly shrewd move.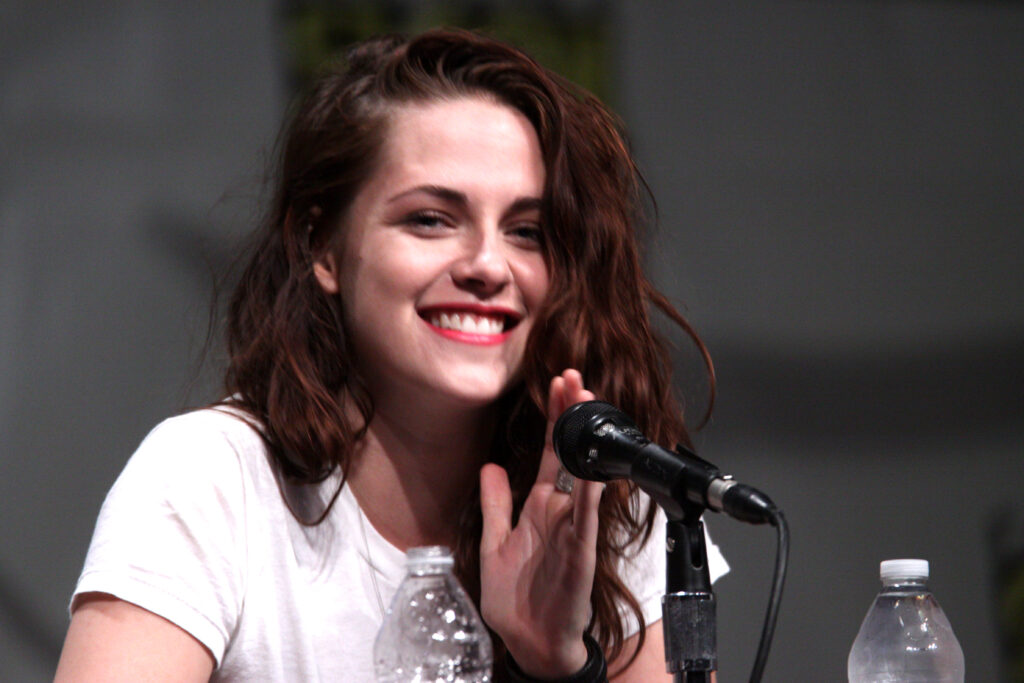 Stewart rose to fame as a tween actor starring alongside Jodie Foster in David Fincher's Panic Room (2002). She was then cast in the popular Twilight saga series of films, making her a hero and idol for that particular generation of teen fans. Since then, she has acquired considerable Hollywood clout and has proven herself to be a savvy and stylish pop-culture icon. A great background for someone who might portray Diana, arguably the Queen of all contemporary cultural darlings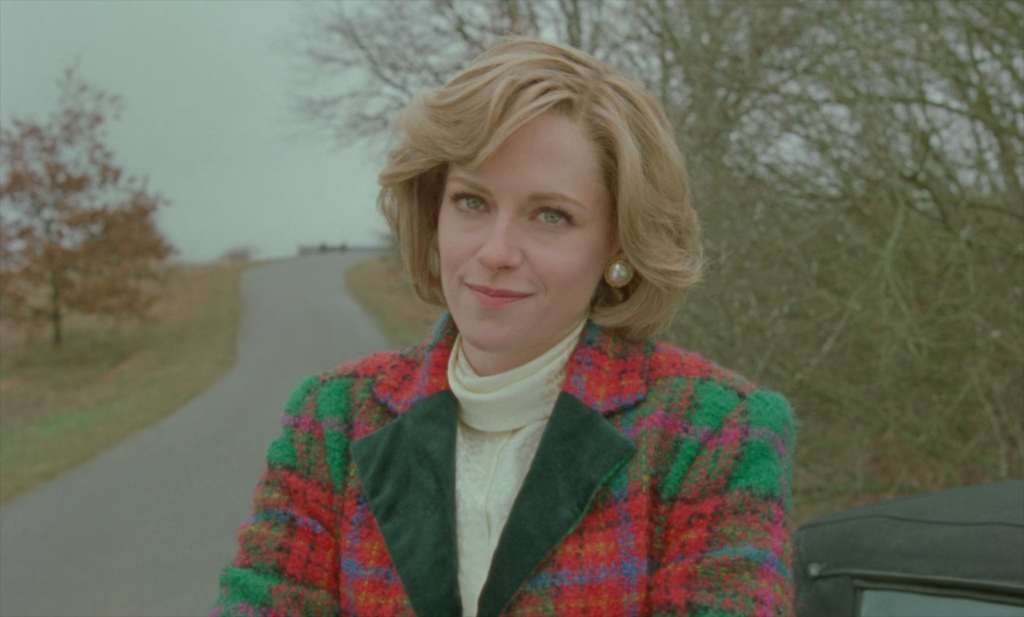 Stewart's movie career to date, has been eclectic. She has given great performances in films such as Personal Shopper (2017), Lizzie (2018) and Seberg (2019), but there's also been quite a lot of forgettable pap. There's no denying she has talent beyond the image and I sense a desire in the artist, to create work that will have a more lasting effect.
In this film, Stewart portrays a modernised, relatable Diana, who is, at this moment in her life on the verge of a mental breakdown and suffering with bulimia. This was at the beginning of the end of her marriage to Prince Charles, whom she now knows has been having a long-term love-affair with Camilla Parker Bowles.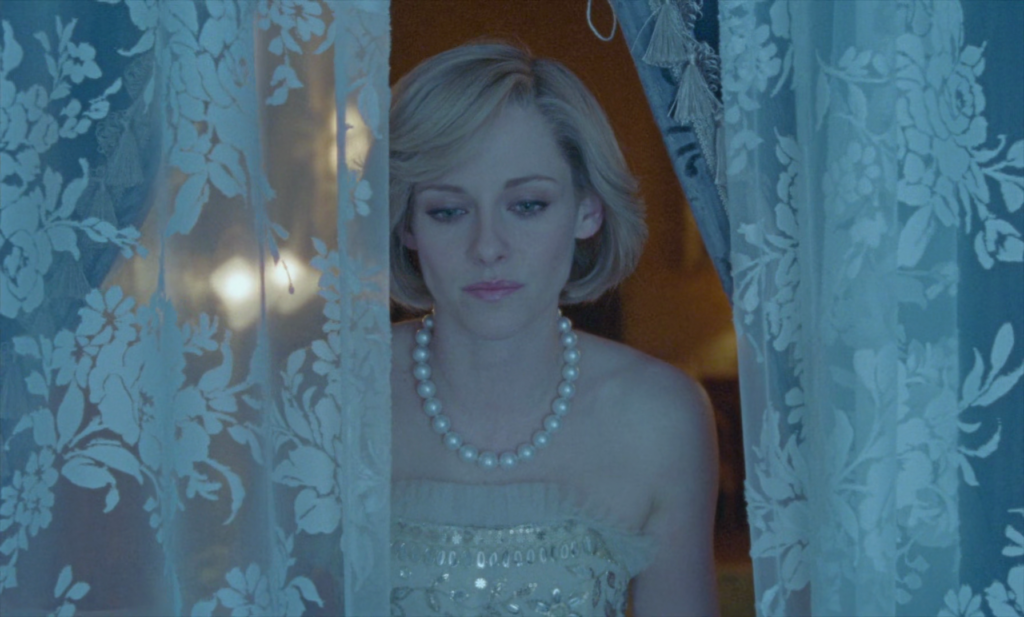 We see a day-dreaming, detached Diana that is prone to spontaneous outpourings and insecure bravado. Stewart plays this character with incredible charisma. I have to admit to having been a little sceptical before vieiwing, and even within the first few minutes of the film. But before long I fell under a mesmeric spell and completely forgot that I was watching Kristen Stewart. I was watching Diana. Not the real Diana, but a character that encapsulates her energy and evokes a similar admiration and sympathy, despite her many flaws. It is the embracing of these flaws that becomes her most appealing quality, and sets her aside from the cold, emotionless frost that is projected by the Royal family.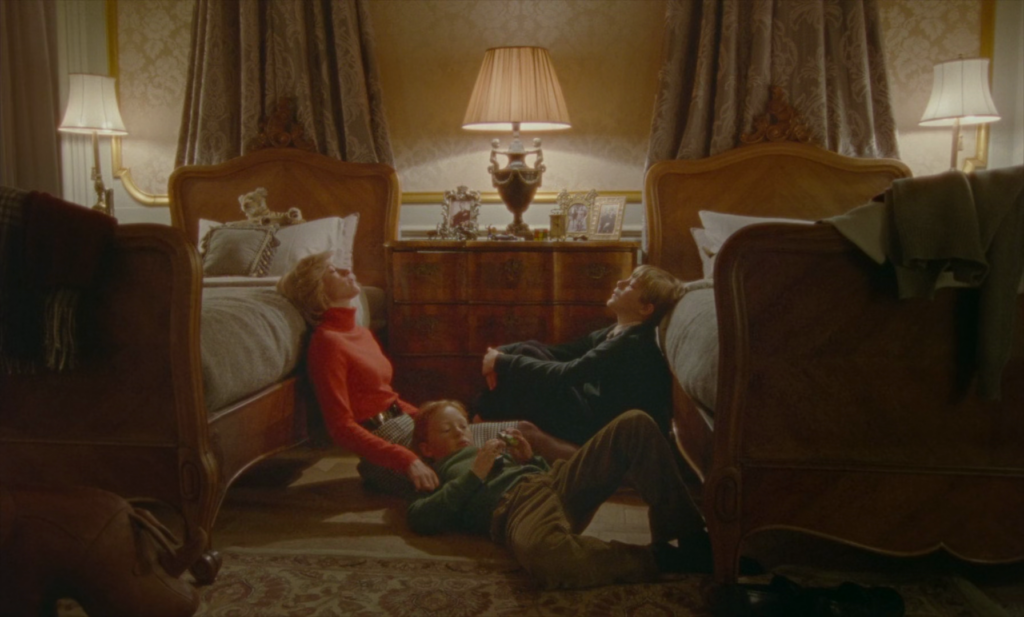 Everything that happens takes place over the course Christmas Eve, Christmas Day and Boxing Day so this could make excellent festive viewing and has potential for inclusion on the alternative Christmas movies list.
Spencer is an interesting film. It attempts to give us a glimpse into Diana's experiences when dealing with the House of Windsor. Her escapist fantasies and subconscious meanderings are completely expressive of the emotions that the real-life Diana might have been experiencing. These inner visions and representations of her state of mind are treated with as much style and opulence as we might wish our own dreams and fantasies to be. I was generally impressed with this movie and would join other voices that have lauded Kristen Stewarts performance. She is very good in this role.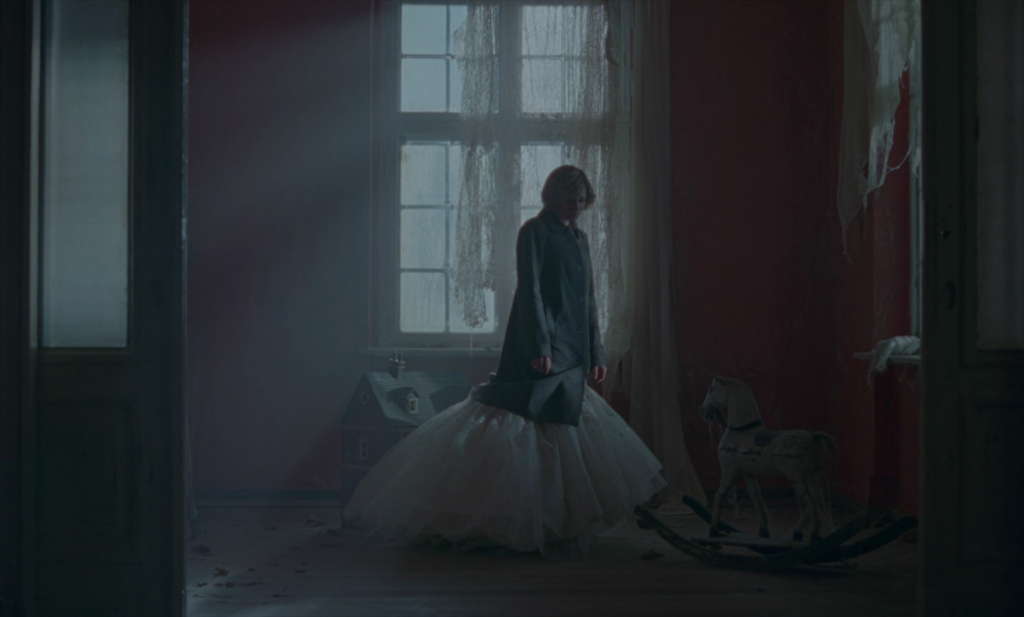 There is of course, sturdy support from Timothy Spall as the terse but well-meaning Royal equerry. Jack Nielen and Freddie Spry are passable as the young princes, Jack Farthing portrays an absent and frightfully stoical Charles and of course, one of our favourites, Sean Harris, yet again fulfils his duty to the Crown and puts in a dependable turn as the Royal Head Chef.
Stewart fans will be screaming "Oscar!", the Palace will be shouting "this is outrageous!", the rest of us will no doubt make our own minds up as to where exactly this film will sit in terms of cinema history. Definitely worth seeing, but I would say this is a modern interpretation that is made to resonate with a younger audience. Older viewers may find it all too unconscionably inaccurate.
Well, that's our review of Spencer
Did you enjoy Spencer? What did you think of our review? Let us know in the comments!
You can read more of our reviews here.
Please join us on social media on Facebook, Instagram, Tik Tok and Twitter. We really appreciate all the likes, shares, retweets etc., and we would love to hear from you and continue the wonderful celebration of all things cinema on these platforms.
If you love to watch videos on YouTube, then please subscribe to our channel here. There's lots of fun and informative videos uploaded that we hope you will enjoy!
We have a passion for movies and aim to produce entertaining and informative movie-related content. It certainly is a lot of hard work, but we love films so much that it's worth all the effort. We have to keep the lights on and make sure we have plenty of caffeine to keep all of the articles, videos and social media posts coming, so if you like our work, then please consider supporting us at Buy Me A Coffee here. You can also become a More Movies patron on Patreon here.
To help support us here at More Movies, we do use advertising in a few places, so we appreciate it if you do not use AdBlockers on our site, as this helps keep a few pennies trickling in. We also utilise affiliate links throughout the site, usually to help guide our readers to places to stream, rent or buy the movies we talk about. One of the biggest sources for movies online is Amazon Prime Video, where you can stream over 18,000 films. If you are interested in Prime and haven't signed up yet, you can get a 30-day free trial via this affiliate link, which helps support us too.