Palmer (2021) is an emotional drama film directed by Fisher Stevens and starring Justin Timberlake, Ryder Allen, Juno Temple, Alisha Wainwright and June Squibb.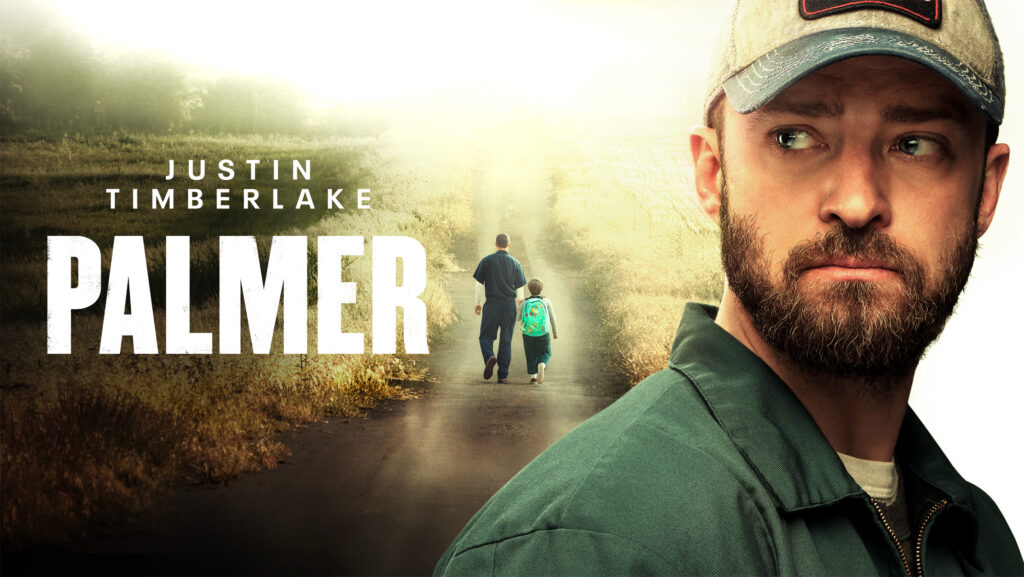 Having recently been released from prison after serving 12 years, Eddie Palmer (Justin Timberlake) is a 30 something with a dark past that has hopes of a brighter future. He goes back to his hometown, where he stays with his grandma Vivian (June Squibb) until he can find a job and get on his feet again.
In Vivian's yard, there is a trailer where a young boy named Sam (Ryder Allen) lives with his mum, Shelly (Juno Temple). Shelly is a drug addict and is often away for days on end with her male friend, leaving Sam to be watched over by Vivian. Sam is different from most boys his age, preferring to play with dolls and hanging out with his best friend, Emily. Palmer is initially unsure of Sam and considers the boy to be weird. He ignores Sam's attempts to connect and does not share Vivian's fondness for the boy.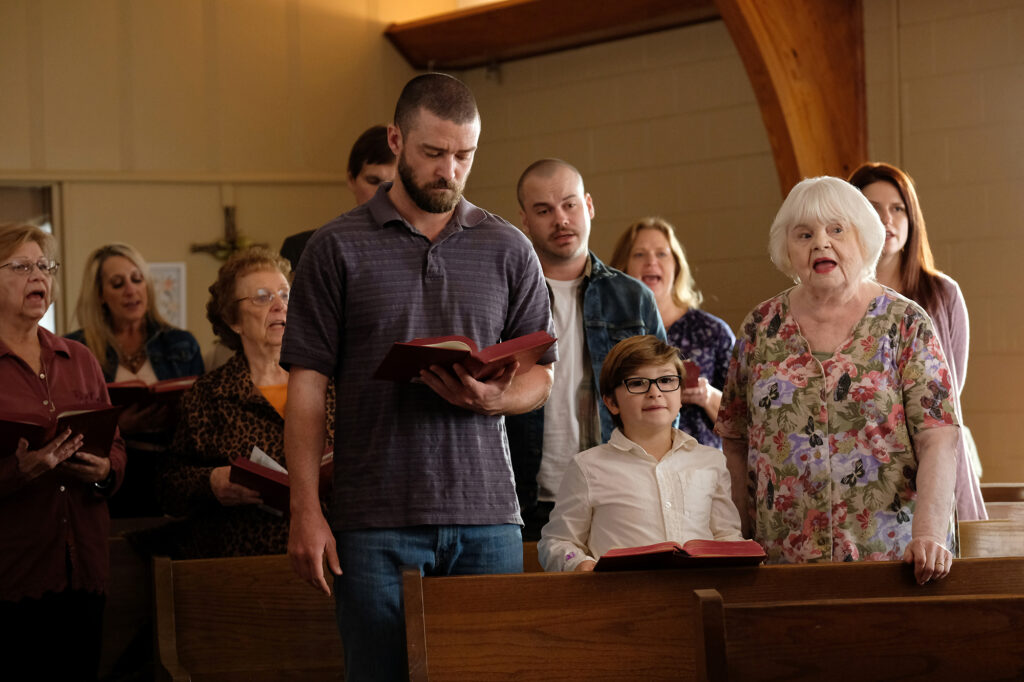 But when tragedy strikes and Vivian suddenly dies in her sleep, Palmer is left alone with Sam, who is still waiting for Shelly to return. Shellshocked by Vivian's sudden passing, Palmer initially attempts to abandon the boy with child services, but when his conscience gets the better of him, he decides to take Sam back home and does his best to look after the boy. He makes sure he is clean and fed and takes Sam to school, where he has recently managed to find work as a janitor.
Palmer also strikes up a friendship with Sam's teacher, Maggie (Alish Wainwright), who is impressed that he has taken the lad under his wing.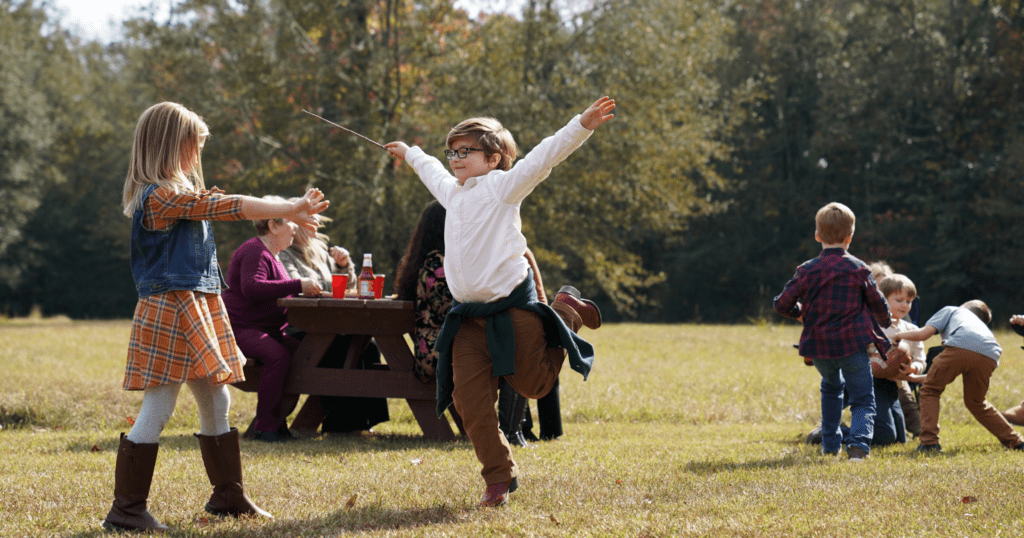 At first, Palmer attempts to challenge Sam about his behaviour and what he perceives to be effeminate interests, but the young lad's beautiful personality and resolve is nothing short of infectious and before long, Palmer becomes enamoured with the young boy. Sam also takes a shine to Palmer and benefits from having a bit more routine and stability as well as a dependable male role model in his life. Palmer takes Sam to a football game in an attempt to entice him into more masculine pursuits, but Sam seems more interested in the performance by the cheerleaders than he does in the game.
Palmer's friends view Sam as a freak, and their prejudices and intolerance rub off on their own children, who shun Sam and bully him for being different. When Sam returns home in tears one day with makeup smeared across his face, Palmer asks him who is responsible. When he finds out the culprit was not one of Sam's classmates but one of their fathers, he goes out looking for the man and beats him up when he finds him at a local bar.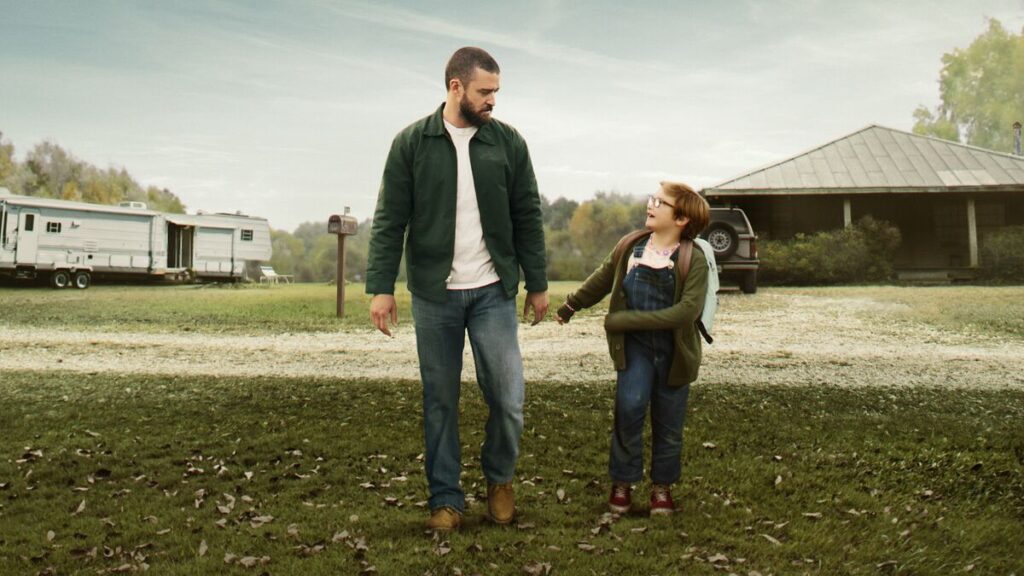 Now Palmer's past is beginning to catch up with him, and his friendship with Maggie is threatened when his violent tendencies resurface. Even though his intentions to protect Sam are noble, his actions are frowned upon by Maggie. This causes him to re-evaluate his actions and realise how much he has changed since he has been looking after Sam.
Before long, Shelly shows up again and takes Sam back to the trailer. This happens at a point where Sam and Palmer have genuinely bonded and have developed a routine in which they are both becoming happier and dependent on one another. Shelly's sudden return is another challenge that Palmer must face, and it is made all the more difficult when he witnesses both Shelly and Sam being physically abused by her violent boyfriend.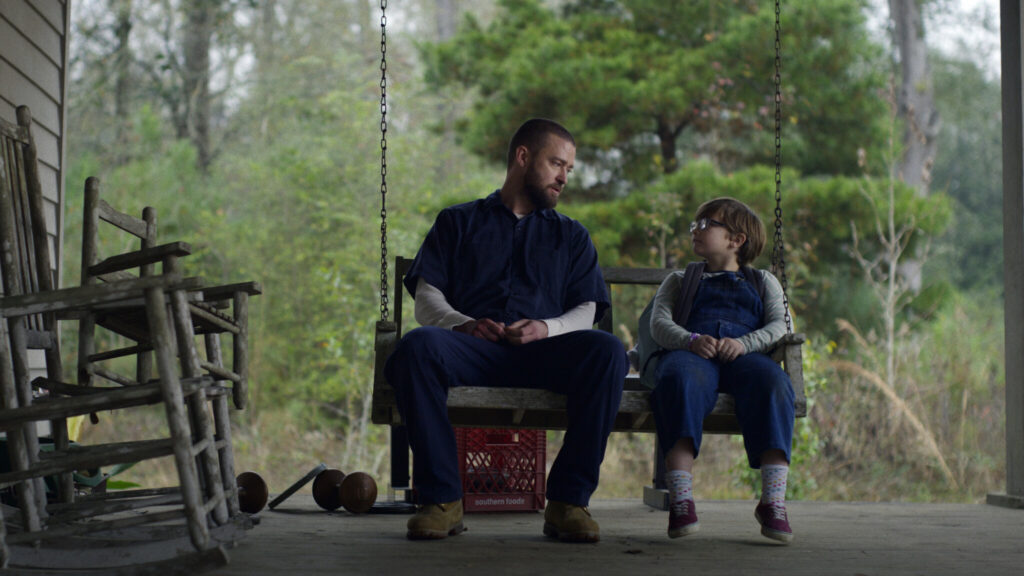 Ideas about masculinity and prejudice against anything that doesn't conform to the normal interpretations of what children should or should not like are central to the film's message. Men are known to have more difficulty expressing their feelings without using anger and violence, and preconceived notions of what it means to be a "real man" often dominate and clouds our judgement, especially when confronted with challenging or different lifestyles.
Sam is just a child, so his interest in fairy costumes and dolls are nothing to do with sexuality. He is far too young to even conceive of these types of adult issues, but the bias of grown men with their own sexual insecurities project a stereotypical and jaded mindset onto a young life that doesn't know any different and wants to enjoy the things he likes as opposed to the things that others think he should be enjoying.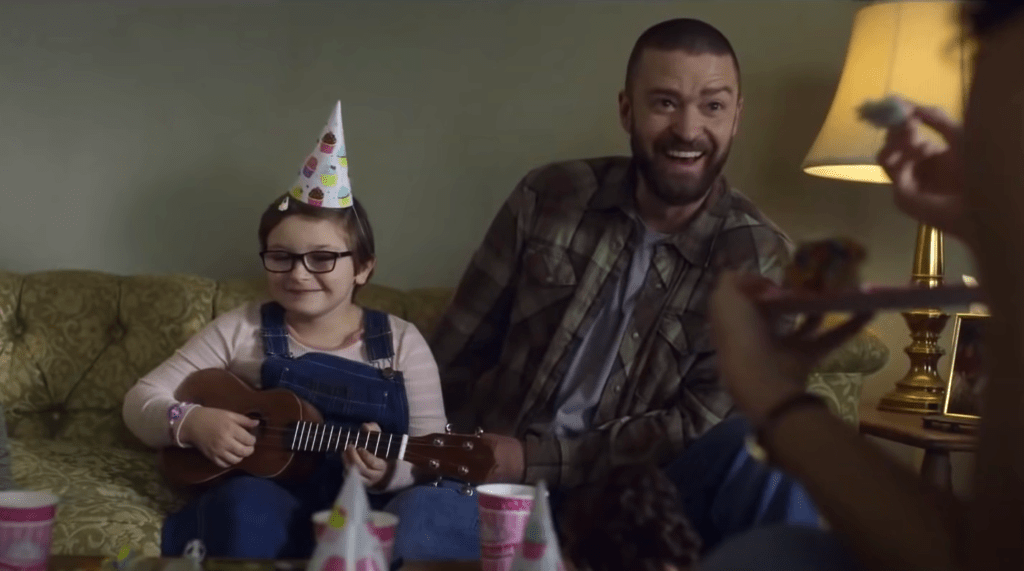 Sam also comes from an abusive home where his mother's drug addiction prevents her from being a good parent. She also allows a negative and dangerous person into Sam's home life in the form of her boyfriend. Eddie Palmer represents a much more positive role model in Sam's life, and once he is able to overcome his own prejudices and begins to understand Sam as a person and not a label, he is able to look after the boy as a caring and protective paternal figure, bettering himself in the process.
Palmer is a film about adjustment and understanding. It isn't a particularly clever film and, in some ways, it is possibly a little predictable, but it has loads of heart, and the central performances given by Timberlake and young Ryder Allen are so believable and moving that you cannot help but be touched by this heart-rending story.
Well, that's it for this review of Palmer!
What did you think of Palmer? Let us know in the comments below.
You can read more of our reviews here.
Please join us on social media on Facebook, Instagram, Tik Tok and Twitter. We really appreciate all the likes, shares, retweets etc., and we would love to hear from you and continue the wonderful celebration of all things cinema on these platforms.
If you love to watch videos on YouTube, then please subscribe to our channel here. There's lots of fun and informative videos uploaded that we hope you will enjoy!
We have a passion for movies and aim to produce entertaining and informative movie-related content. It certainly is a lot of hard work, but we love films so much that it's worth all the effort. We have to keep the lights on and make sure we have plenty of caffeine to keep all of the articles, videos and social media posts coming, so if you like our work, then please consider supporting us at Buy Me A Coffee here. You can also become a More Movies patron on Patreon here.
To help support us here at More Movies, we do use advertising in a few places, so we appreciate it if you do not use AdBlockers on our site, as this helps keep a few pennies trickling in. We also utilise affiliate links throughout the site, usually to help guide our readers to places to stream, rent or buy the movies we talk about. One of the biggest sources for movies online is Amazon Prime Video, where you can stream over 18,000 films. If you are interested in Prime and haven't signed up yet, you can get a 30-day free trial via this affiliate link, which helps support us too.