Filmmaker Michael Mann has regularly explored the world of career criminals and the men tasked to catch them, perhaps most famously in his movie Heat (1995). However, his earlier work on the 1981 film Thief is, in my modest assessment, his most accomplished in this particular idiom. I'm aware this will probably be an unpopular opinion as fans of Heat are completely right to point out how amazing that film is, for many reasons that I won't go in to now. But here's my case for Thief, which is a film I consider to be exceptionally beautiful, engrossingly realistic and quite simply… cool as ice.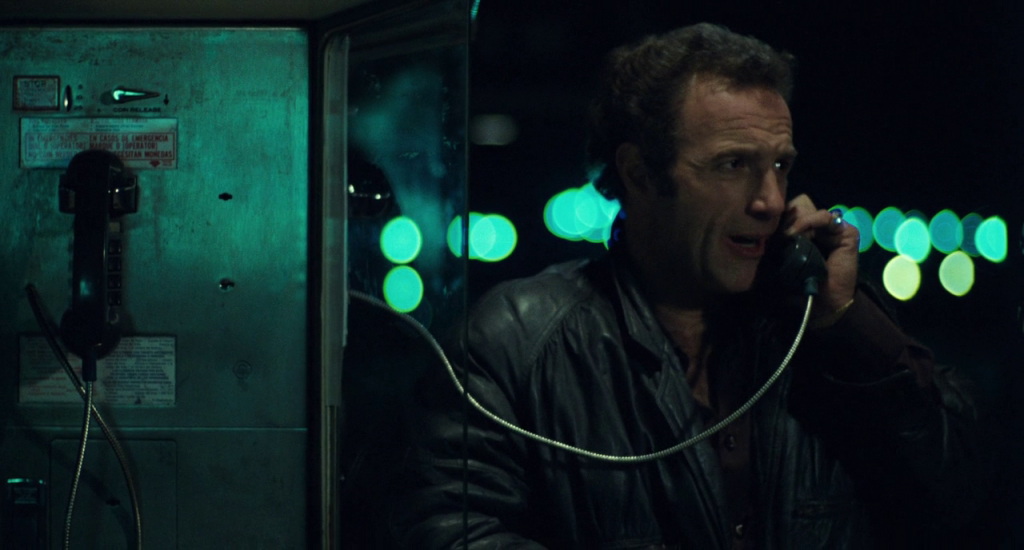 The movie stars James Caan as Frank, a highly professional and successful safecracker who specialises in high stakes jobs for the big payouts, cash or diamonds only. Caan is perfectly cast as this edgy and serious character who has come to a crossroads in his life. Frank spent the majority of his youthful years in prison and is therefore something of a stunted character.
Frank missed a good portion of his formative years free in society, so he finds himself approaching middle age with a sense of unfulfillment. Having achieved great success as a larcenist, Frank hopes to acquire stability and comfort in his life. Things that would usually not be on offer to a full-time cat burglar, such as a loving wife and family, caring friendships, connections and all the invaluable things that comprise a meaningful existence. He carries with him a reminder of these things on a postcard that he has customised with images.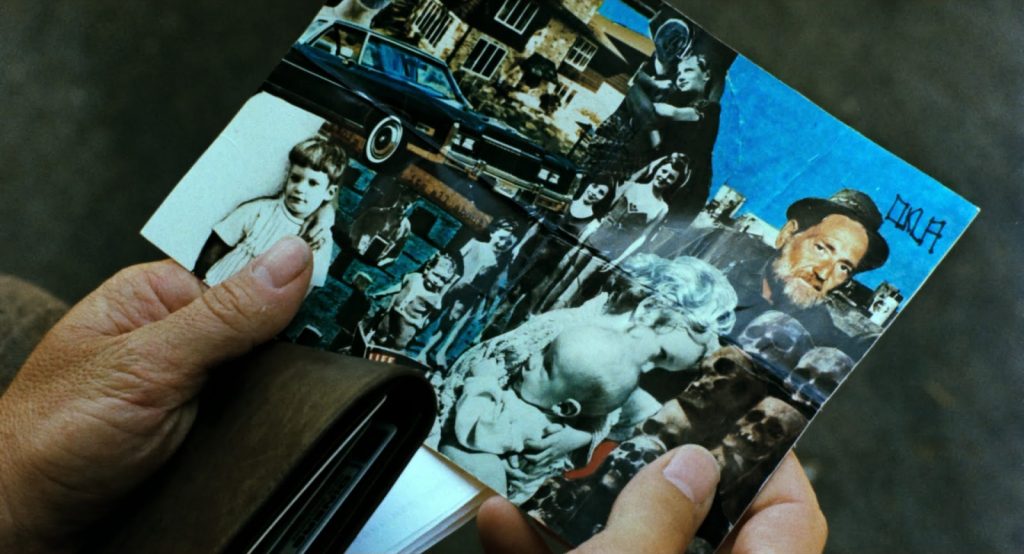 There comes a time in everyone's life when they take stock and look back on their successes and failures, and perhaps try to envisage a future that embraces achievements, whilst simultaneously recognising failures and attempting to learn from them. This kind of rumination is an effort to move forward and make the most of things with whatever time is left.
We get the impression that his life has been 'the job' ever since leaving prison, and despite undeniable success, he feels unsated. The dangers and risk involved in a life of crime are only alluring to the naivety and self-confidence of youth, on a long enough timeline, the survival rate of everything becomes zero. Once a man like Frank starts to feel the emotional comforts of stability and security, his days are numbered as a master criminal.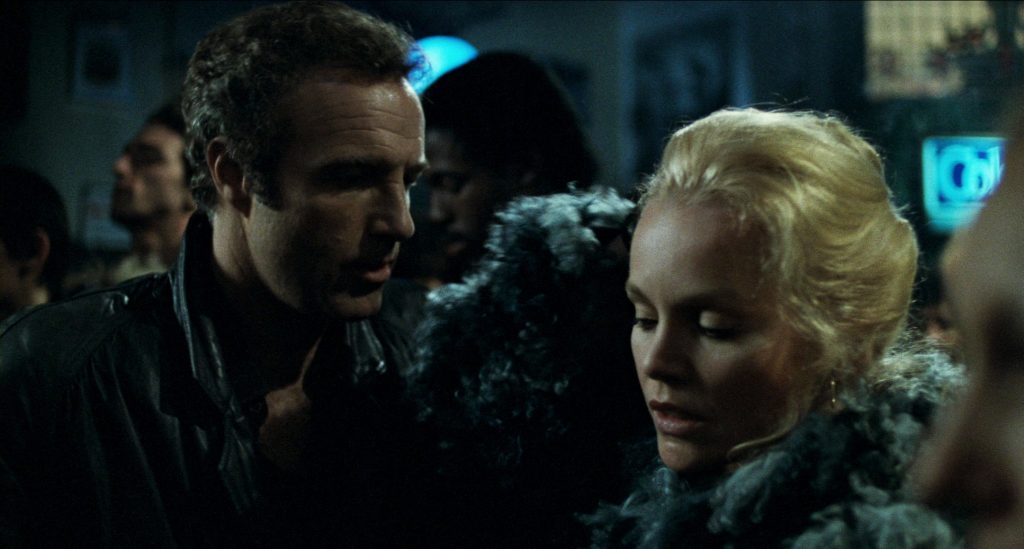 Having done well in 'business' and set up two fronts (a bar and a car dealership), Frank pursues the glamourous Jessie (Tuesday Weld) in the hopes that she will marry him, and have his children. He offers love and security, a nice house to live in and all the creature comforts one could wish for. Despite being intitially reticent to succumb to Frank's offer, Jessie eventually decides to embrace his advances and in a very touching scene the two join hands and are united in a common dream.
Both Caan and Weld do a fantastic job of portraying two essentially flawed characters who must take a great risk in trusting one another with their individual futures, by committing to a shared one. Their chemistry feels very real and you can't help but will these two disparate characters together in the hope that they find happiness.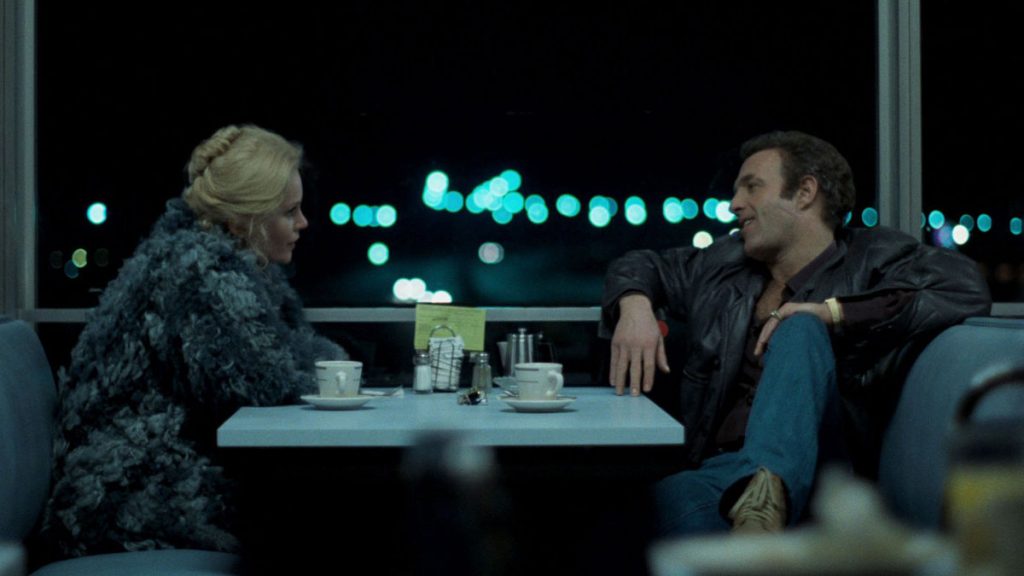 Unfortunately, nothing is simple in this life and despite initial overtures that imply a happy ever after, things begin to get extremely complicated for Frank when one of his contacts turns up dead whilst carrying his cut of a recent diamond heist. Being left short with a crew to consider, Frank takes matters in to his own hands and hunts down those responsible for swiping his money. At this point in the film, Frank is entering into a dark world that is controlled by big time gangsters, dirty cops and a mutual network of heavies that will not respect his unaffiliated independence.
Enter Leo (Robert Prosky), a time-served gangster with connections to the Chicago mob, and a man not to be trifled with. Having observed Frank's work from afar, Leo has an admiration for his abilities and professionalism as a great thief. He is keen to press Frank into his service, despite Frank's wishes to remain autonomous.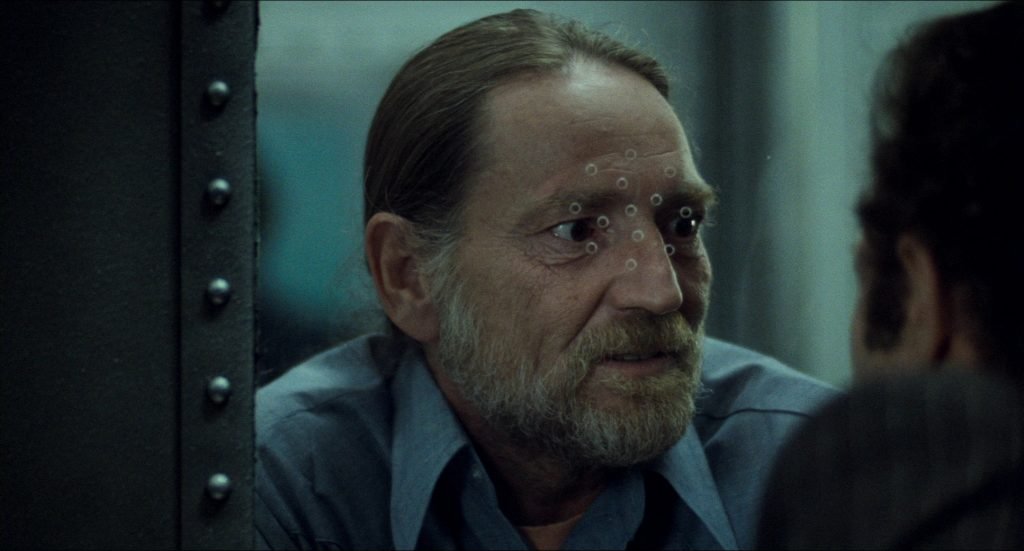 Prosky comes across as avuncular and does an excellent job of portraying a highly connected gangster who wishes to appear omniscient and benevolent, whilst hiding a dark and sinister personality. Frank decides to think on Leo's offer of work, as things become more complicated for him in his personal life. His old friend and mentor Okla (Willie Nelson) is still in prison and asks Frank to help him get out before he dies inside.
Frank offers to help, knowing that he will need some serious bribe money in order to secure Okla's freedom. On top of that, he and Jessie want to have a child, but she is unable to conceive. When they pursue the opportunity to adopt, they are rejected on account of Frank's criminal past. Frank eventually decides to accept Leo's offer, but with the caveat that he does just one high end job and then he's out for good.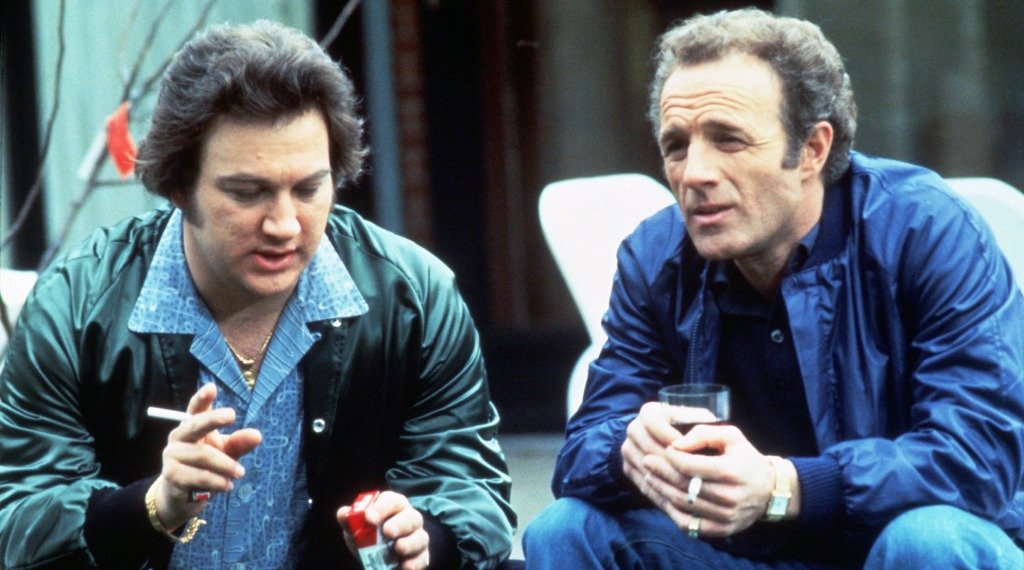 Leo further weasels his way into Frank's personal life by offering to arrange the sale of a baby on the black market for him and Jessie. Slowly but surely, Leo gets his hooks into Frank and despite his initial misgivings about being in anyone's pocket, Frank becomes more and more beholden to Leo.
Via his association with his new found friends, Frank also gains the attention of the cops, who start to pursue him and demand that he give them a share of his takings from any jobs in order for them to turn a blind eye. Unwilling to yield to their demands, Frank's enemies begin to amass, building an ominous threat that lingers in the shadows and threatens to ruin everything.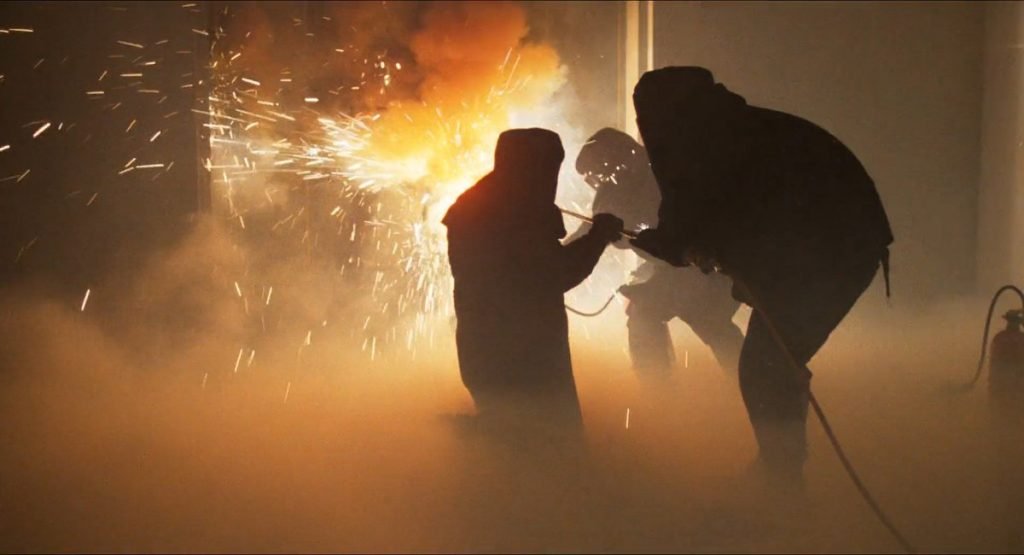 Leo sets up a job in California and Frank and his crew set about making the appropriate plans to break into a huge safe that contains over $4 million dollars worth of stones. The technical advice on the film was provided by former a safecracker called John Santucci who ironically, also plays one of the corrupt cops. The tools used and the details shown were all authentic and in a stunning sequence which sees Frank and his crew cut a safe door in half with a burning rod of magnesium, the gang manage to successfully steal the diamonds.
Having been influenced and inspired by criminals he talked to when working on The Jericho Mile (1979), Mann utilised the expertise and experience of real-life (former) criminals to produce astonishingly credible results on film. The resulting heist scene is truly a work of art and a great cinematic spectacle to witness.
Despite the job going well and without a single hitch, Frank soon discovers that Leo has other plans and is already setting up the next job for the crew in Palm Springs. On top of this, Frank's cut has been drastically reduced, Leo telling him the remainder has been invested on his behalf, his intention being to trap Frank into a life of servitude where Leo reaps all the benfits of Frank's hard labour.
Suffice to say, heated words are exchanged and Frank demands the rest of his cut, giving Leo 24 hours to cough up. From hereon in the end game is set and I won't spoil any more of this amazing film by discussing the events that transpire in the final quarter.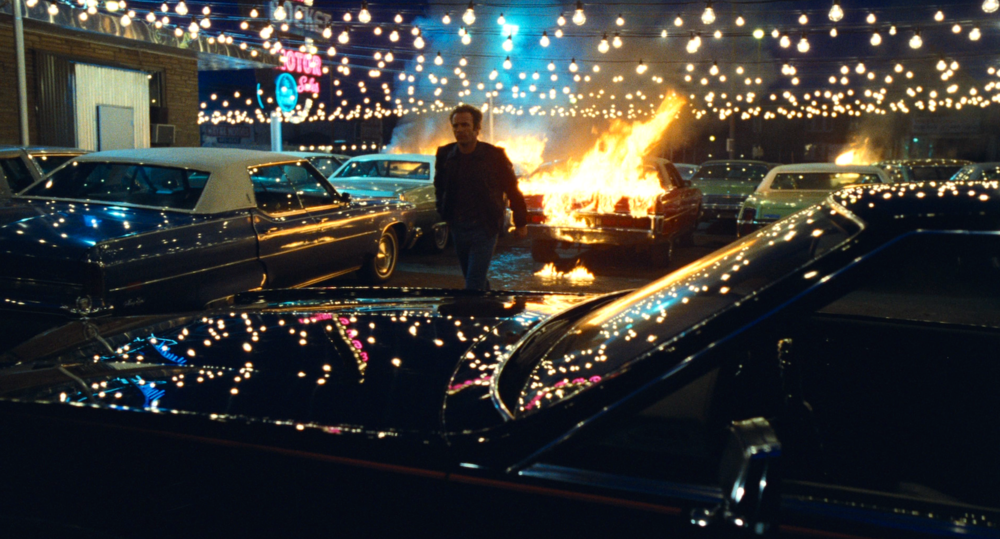 Overall, Thief is an incredible piece of cinema. The pace and look of the film are really well executed, with cinematographer Donald Thorin serving as technician to Mann's vision. The neon lit streets of Chicago represent a claustrophobic space in which it is impossible to bypass, much like Frank's destiny, there is no room for breaking free and escaping the constant trappings of his chosen profession.
There are many beautiful shots in this movie which are accompanied by a fantastic score by Tangerine Dream. Mann initally wanted to give the film a blues soundtrack, but eventually decided to go with a more modern and technical soundscape which perfectly reflects the electronic signage and bar lights of the city and provides a pulsing and pressure-driven atmosphere. One that significantly heightens the sense of peril and suspense that this kind of high-stakes theft would undoubtedly entail.
The performances are excellent, particularly Caan and Prosky who are both extremely watchable and provide the film with a unique class and gravitas. There are also appearances by Jim Belushi, Dennis Farina and William Petersen who along with the director himself, all make their feature film debuts here. This is a film that never feels forced and is unique in its ability to combine authenticity with cinematic spectacle. For those who love a heist movie or any kind of crime thriller, Thief should be high on your watchlist, even way before Heat which is undoubtedly informed by this highly accomplished precursor.
Check out our review of Heat here.
Check out our review of The Gambler (1974) starring James Caan here.
That's a wrap on our review of Thief (1981)
Did you enjoy this article? Let us know your thoughts about this movie in the comments.
You can read more of our reviews here.
Please join us on social media on Facebook, Instagram, Tik Tok and Twitter. We really appreciate all the likes, shares, retweets etc., and we would love to hear from you and continue the wonderful celebration of all things cinema on these platforms.
If you love to watch videos on YouTube, then please subscribe to our channel here. There's lots of fun and informative videos uploaded that we hope you will enjoy!
We have a passion for movies and aim to produce entertaining and informative movie-related content. It certainly is a lot of hard work, but we love films so much that it's worth all the effort. We have to keep the lights on and make sure we have plenty of caffeine to keep all of the articles, videos and social media posts coming, so if you like our work, then please consider supporting us at Buy Me A Coffee here. You can also become a More Movies patron on Patreon here.
To help support us here at More Movies, we do use advertising in a few places, so we appreciate it if you do not use AdBlockers on our site, as this helps keep a few pennies trickling in. We also utilise affiliate links throughout the site, usually to help guide our readers to places to stream, rent or buy the movies we talk about. One of the biggest sources for movies online is Amazon Prime Video, where you can stream over 18,000 films. If you are interested in Prime and haven't signed up yet, you can get a 30-day free trial via this affiliate link, which helps support us too.