Heat (1995) is an engrossing American crime drama written and directed by the masterful director Michael Mann.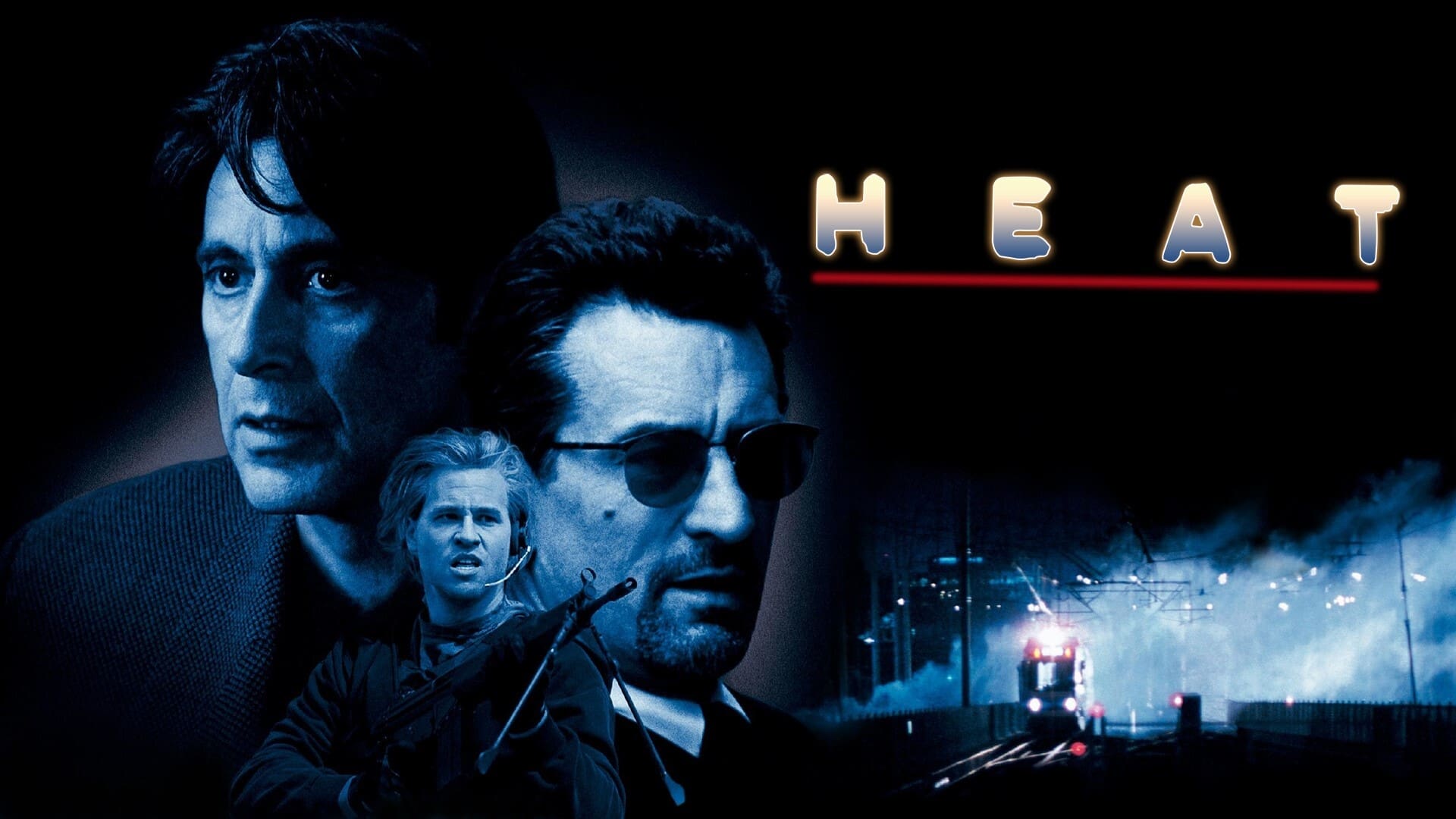 The film stars an ensemble cast with Tom Sizemore, Jon Voight, and Val Kilmer in supporting roles, but Heat is most notable for featuring Al Pacino and Robert De Niro in the lead roles. In the long, illustrious careers of these iconic actors, they have only, in fact, starred in four films together. Firstly, they were both in The Godfather Part II (1974); but they never shared the screen in any scenes, both actors appearing in different time eras in that film.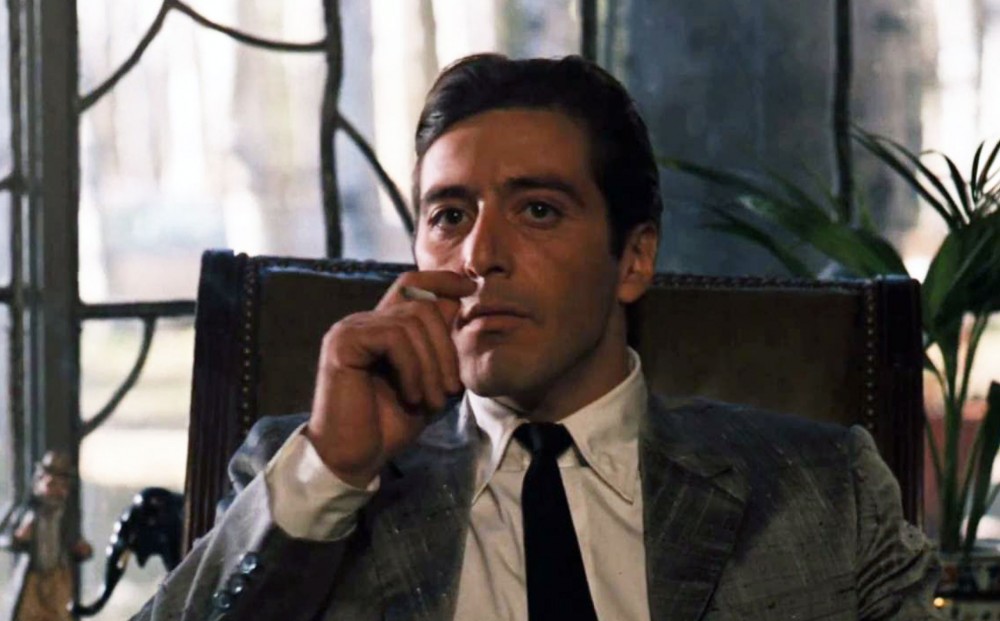 They have also starred in Righteous Kill (2008) and most famously The Irishman (2019) since, but this was the first time we got to see the two legends together on-screen, acting in the same scene.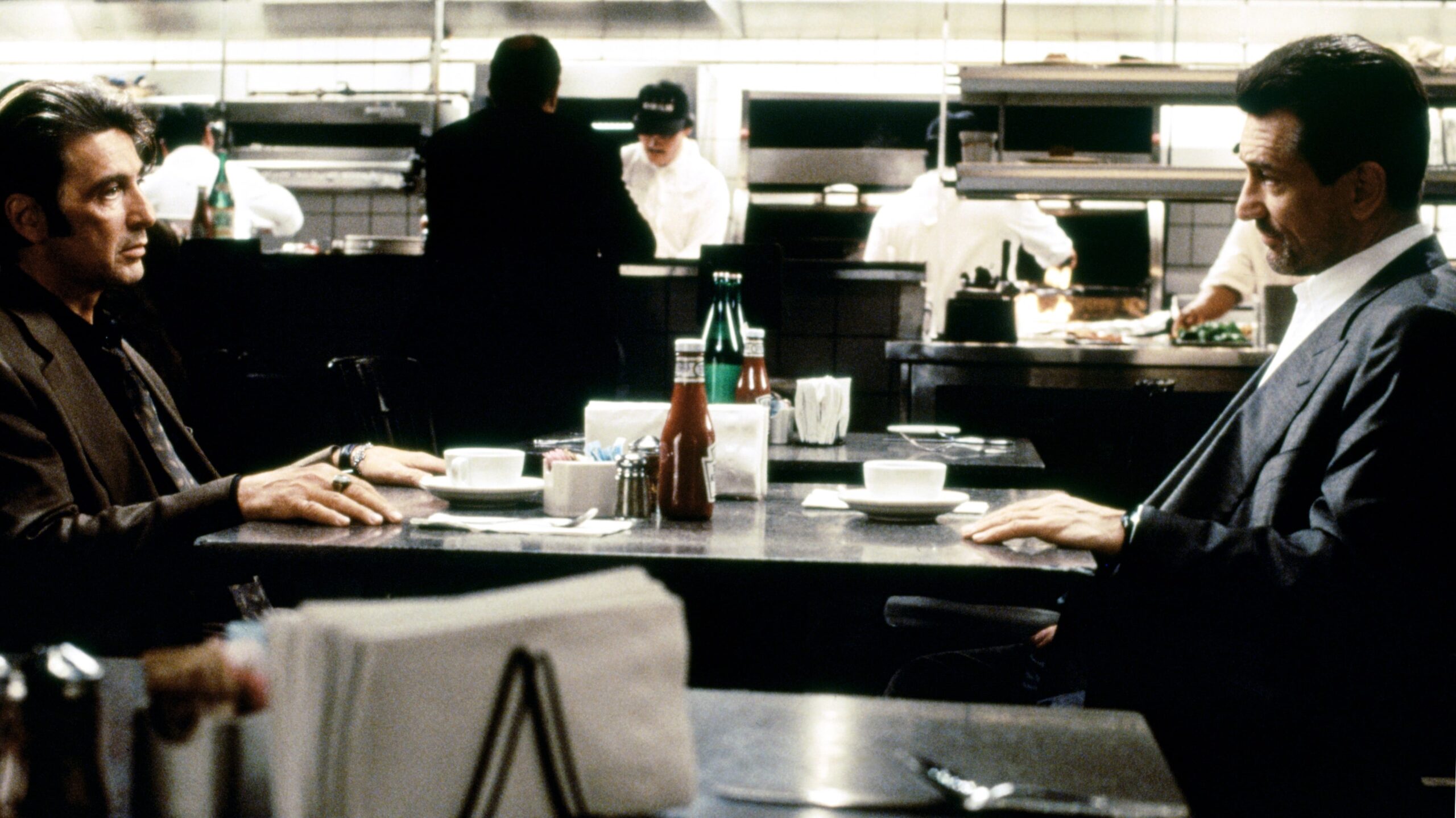 De Niro plays Neil McCauley, a professional thief based in Los Angeles. He and his crew, which includes Kilmer and Sizemore, rob $1.6 million from an armoured car. The heist, however, goes wrong, with guards being killed and Neil demanding no witnesses be left. McCauley, however, is infuriated at one of his crew for the mistakes and prepares to have him killed before they can escape. McCauley follows a code: "allow nothing to be in your life that you cannot walk out on in thirty seconds flat if you spot the heat around the corner".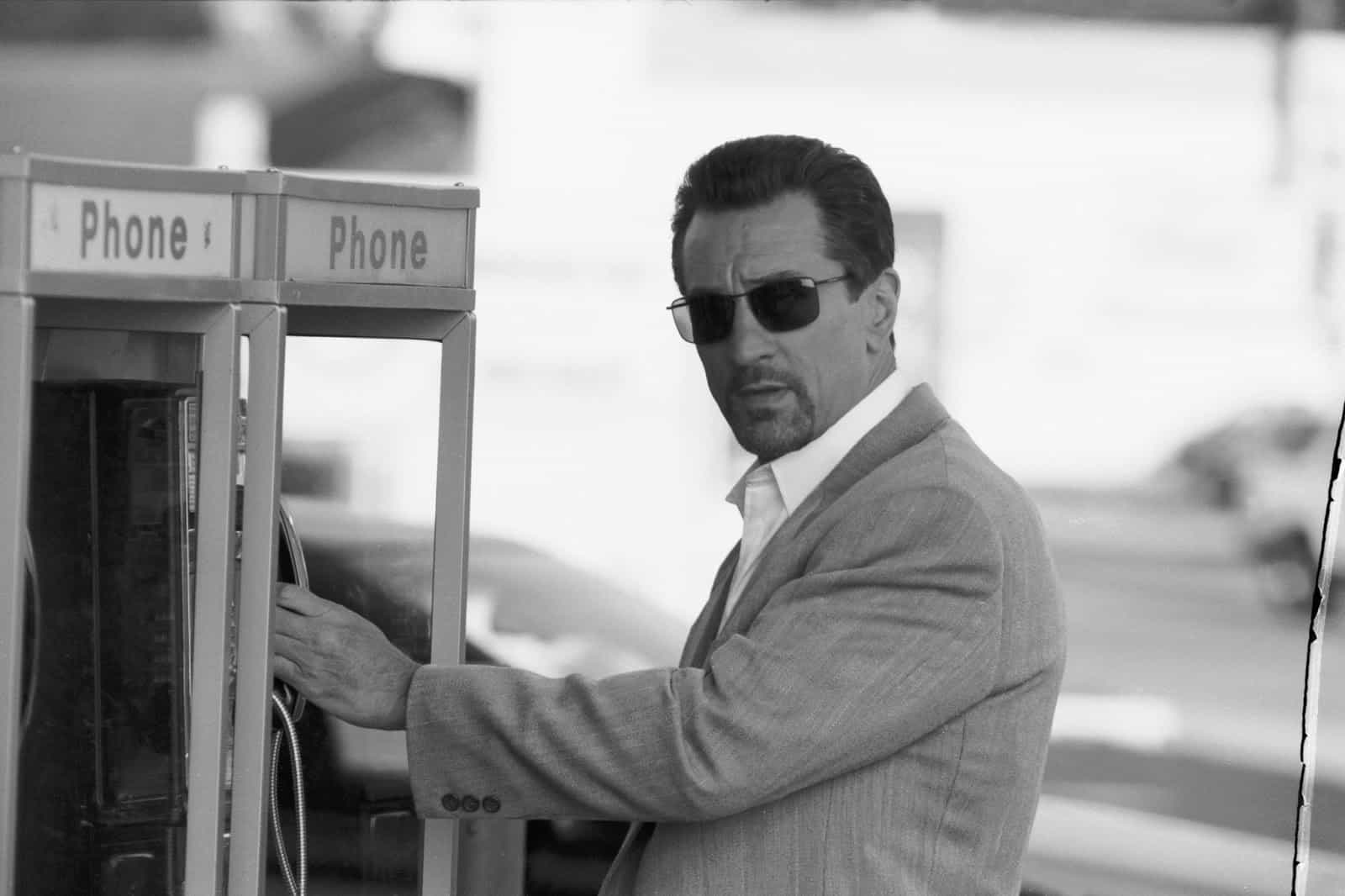 The robbery is investigated by LAPD Lieutenant Vincent Hanna, played by Al Pacino and his team. Hanna, a dedicated lawman, has a strained relationship with his third wife, Justine, and struggles to connect with his mentally unstable stepdaughter, Lauren. Hanna is an eccentric and hyper-competent detective obsessed with his career. Both Hanna and McCauley are like mirror images of each other, both being dedicated workaholics, which comes at the cost of all they otherwise hold dear.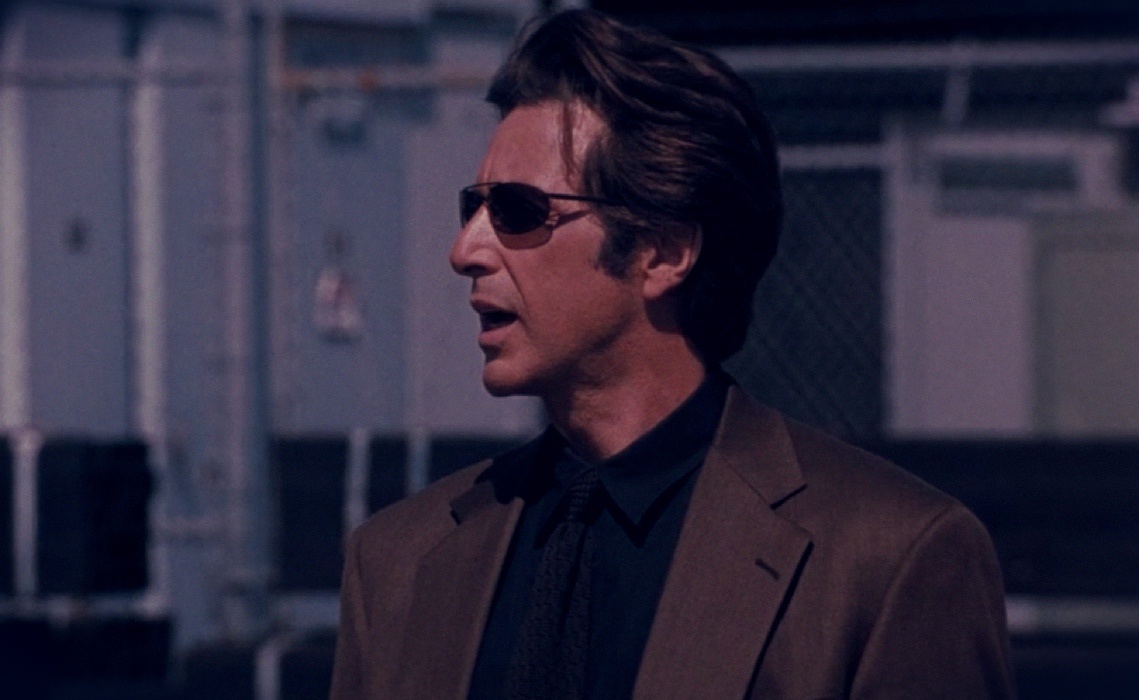 From here, we follow a cat and mouse game as Pacino, the detective, chases down De Niro, the criminal mastermind, through standoffs, meetings and chase sequences.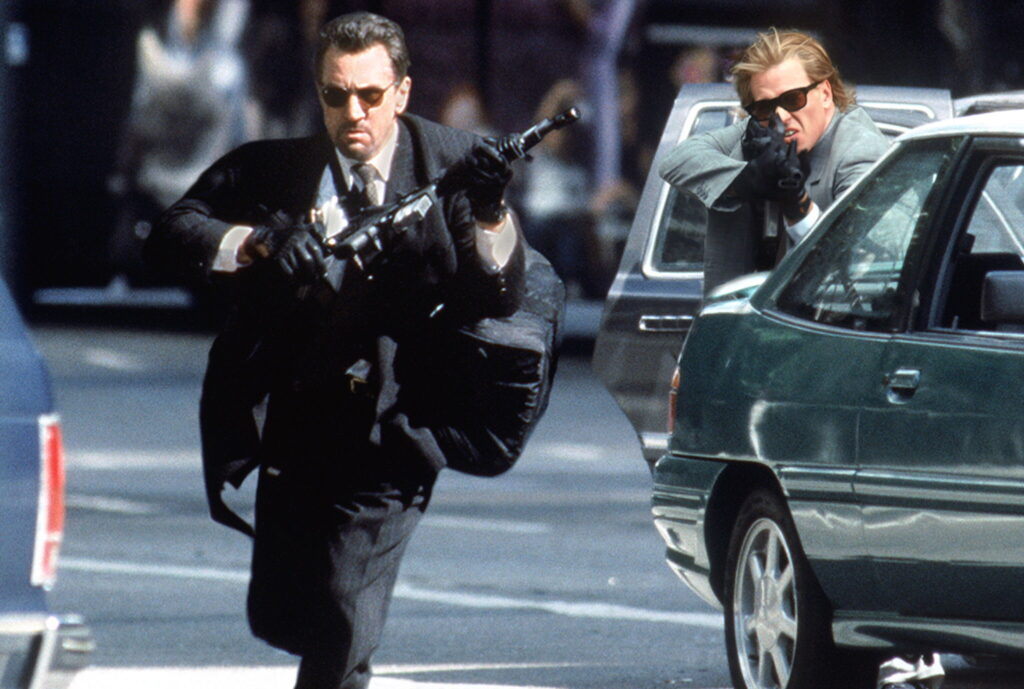 Michael Mann is a standout director known for films like The Last of the Mohicans (1992) but known most distinctively for his crime drama work, including Thief (1981), Manhunter (1986) and Collateral (2004). He is also incredibly well known for his work on the TV show Miami Vice (1984–89), probably his most famous and lucrative accomplishment.
His films embody 80s crime drama, and his style is stylish, dark and realistic. In Heat, the chase lingers, and the characters strike you with their conviction. Even through comic-book style conversations between the hero and the villain, there is a verisimilitude that allows you to get drawn into the narrative.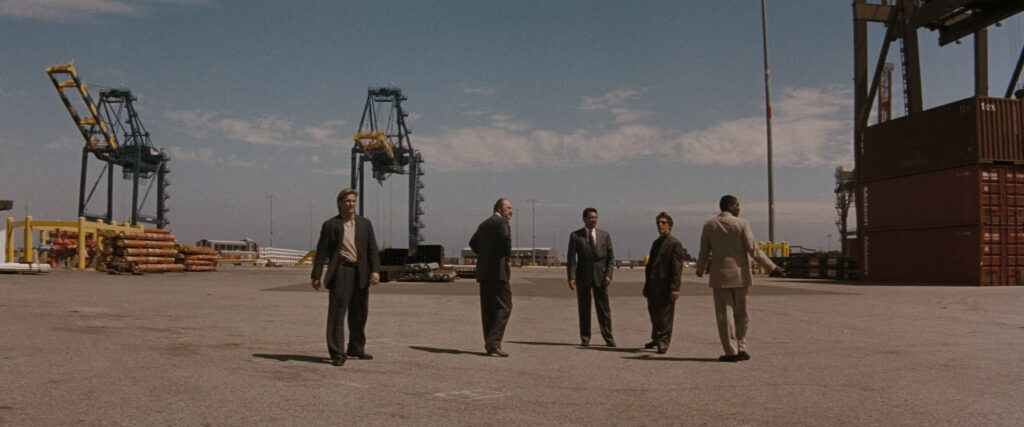 All these years later, Heat is still highly regarded for its portrayal of realism, widely helped, of course, by the peerless performances of its two main stars. The coffee shop chat scene has become iconic in cinema, to the point that Tom Hiddleston's fanboying "impression" of the scene became an embarrassing meme.
FUN FACT: The coffee shop scene sold Robert De Niro on the idea of making the film. He, Al Pacino, and Michael Mann later admitted that they couldn't wait to shoot that one scene.
In a broader sense, though, the film has inspired many other movies over the years, from Baby Driver (2017) to Christopher Nolan's The Dark Knight (2008). In a dark and sad affair, the film is said to have possibly influenced real-life crime during the infamous North Hollywood shootout incident. Larry Phillips, Jr. and Emil Mătăsăreanu robbed the North Hollywood branch of the Bank of America. This shootout is considered one of the longest and bloodiest events of its type in American police history.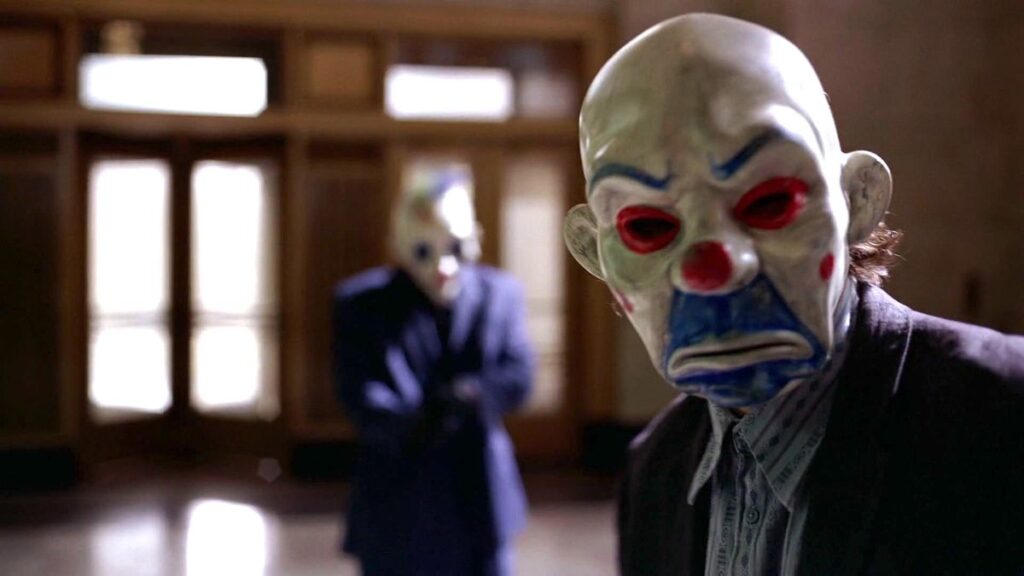 The film even inspired video games, in particular the Grand Theft Auto series. The fifth game is a real homage to the film, even lifting the entire heist, where the crew blocks and then knocks over an armoured car as one of its missions.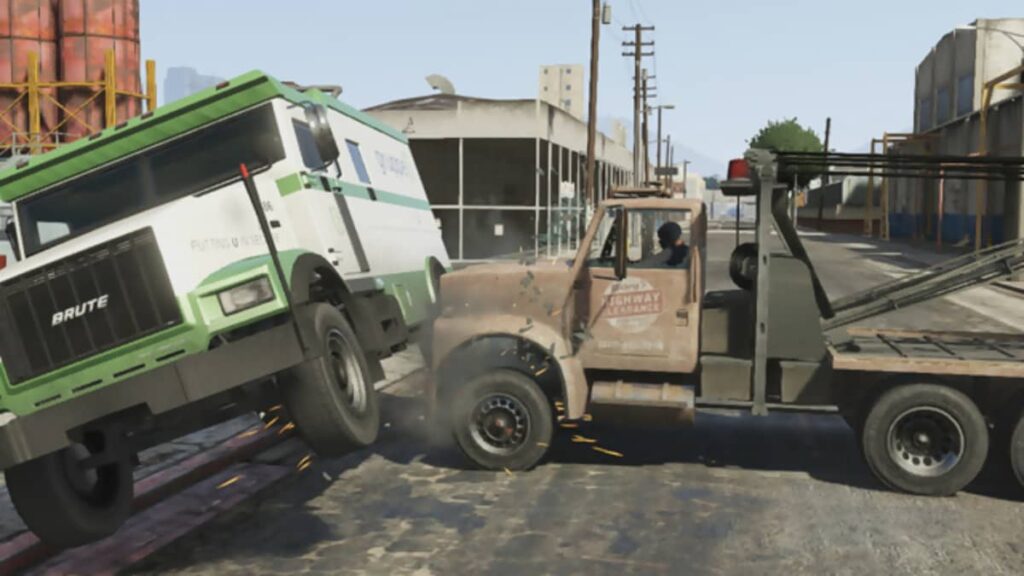 FUN FACT: Rather than dubbing in the gunshots during the bank robbery shootout, Michael Mann had microphones carefully placed around the set so that the audio could be captured live. This added to the impact of the scene because it sounded like no other gunfight shown on-screen.
Heat's influence is unparalleled, in my opinion, due to the breathtaking grit, engrossing drama and moral ambiguity portrayed by the characters on screen. Its camera work is brilliant, and the action-packed sequences grab you, not letting you go till the film's satisfying conclusion.
Well, that's our review of Heat.
Did you enjoy Heat? What did you think of our review? Let us know in the comments!
You can read more of our reviews here.
Please join us on social media on Facebook, Instagram, Tik Tok and Twitter. We really appreciate all the likes, shares, retweets etc., and we would love to hear from you and continue the wonderful celebration of all things cinema on these platforms.
If you love to watch videos on YouTube, then please subscribe to our channel here. There's lots of fun and informative videos uploaded that we hope you will enjoy!
We have a passion for movies and aim to produce entertaining and informative movie-related content. It certainly is a lot of hard work, but we love films so much that it's worth all the effort. We have to keep the lights on and make sure we have plenty of caffeine to keep all of the articles, videos and social media posts coming, so if you like our work, then please consider supporting us at Buy Me A Coffee here. You can also become a More Movies patron on Patreon here.
To help support us here at More Movies, we do use advertising in a few places, so we appreciate it if you do not use AdBlockers on our site, as this helps keep a few pennies trickling in. We also utilise affiliate links throughout the site, usually to help guide our readers to places to stream, rent or buy the movies we talk about. One of the biggest sources for movies online is Amazon Prime Video, where you can stream over 18,000 films. If you are interested in Prime and haven't signed up yet, you can get a 30-day free trial via this affiliate link, which helps support us too.