As with many great filmmakers, Chicago-born Michael Mann was inspired by his early experiences of cinema, in particular the movie Dr. Strangelove (1964) directed by Stanley Kubrick lit a fire within him. A creative fire that would burn throughout an illustrious career which began in television and consistently ascended into an A-list Hollywood film career.
Michael Mann has directed, written and produced some of the best modern crime thrillers of the past 40 years and is respected as one of the all-time greats. His style is ultra-cool, always. This is a director with an amazing palate and incredible sophistication. But he is so sparing and understated with this immense talent that his work invokes a well-deserved universal respect.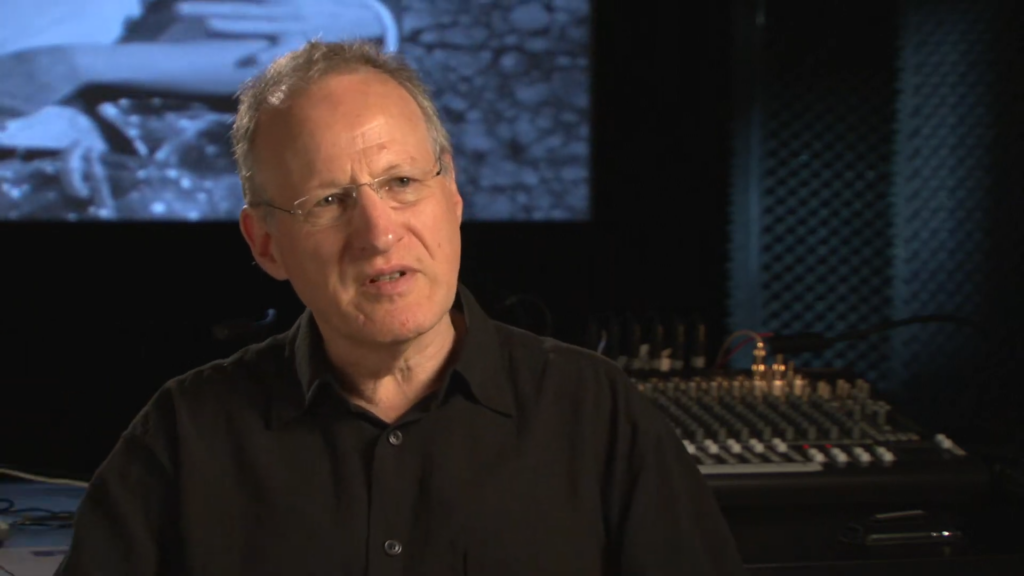 "By the time I was 21, I knew what I wanted to do, and that was to direct films."

Michael Mann
After becoming engulfed in the idea of learning to become a great cinematic storyteller, Michael Mann looked around for a film school that would suit his desire to learn the technical aspects of the craft. He turned down UCLA in favour of studying for a masters degree at the London Film School where they offered a course that appealed to him and he also had access to the BFI and the archives therein. Returning to the States, he broke into the industry by writing for television.
After great success on shows like Starsky and Hutch and Police Story, as well as several acclaimed movie-of-the-week scripts including The Jericho Mile (1979), Mann used his rising stock to persuade the right people that he was not only a writer, but also a director. Throughout the 1980s he developed as a feature film director and continued to break boundaries in television, executive producing Miami Vice, one of the most successful shows of all time. In the 1990s he was at the top of his game, creating some of the modern classics we have included below.
We love all of Michael Mann's work and intend this shortlisting to be seen as a strong introductory collection for the uninitiated. As always, our selections are listed chronologically…
1. Thief (1981)
This highly stylised crime-thriller is Michael Mann's debut feature. Starring James Caan as a professional safe-cracker, Thief (1981) is one of the coolest films I have ever seen. Based on accounts of real-life former diamond thieves, Mann creates an authentic portrayal of this kind of professional heist, the world in which these kind of things happen and above all the characters who occupy these scenarios and narratives. Imbued with a great naturalism, the entire picture could easily be mistaken for that of an ageing veteran; well versed and note perfect to a fault. It is astonishing to see this film and know it was made by a debutant.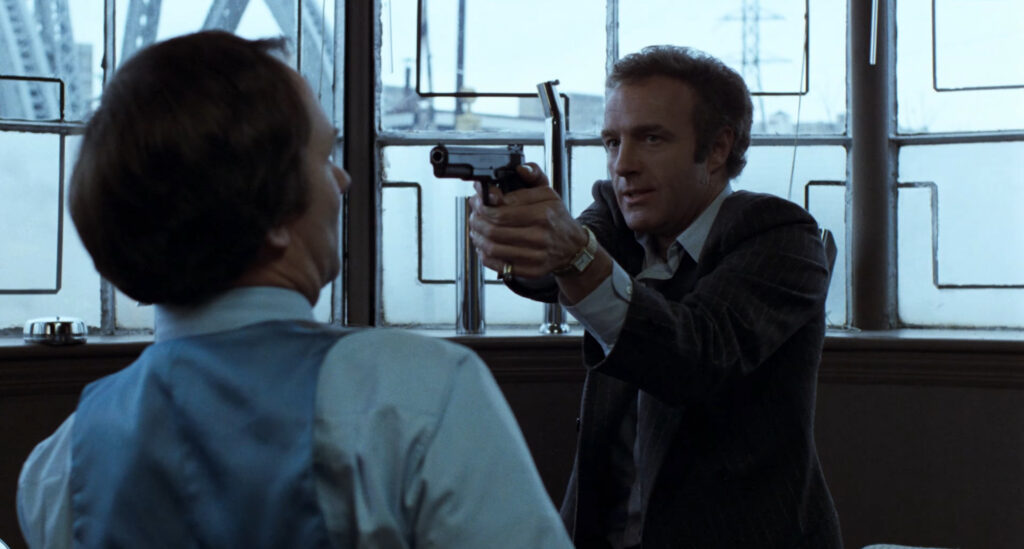 Beyond the magnetic presence of Caan there is excellent support from Tuesday Weld, James Belushi, Robert Prosky, Dennis Farina and even country music legend Willie Nelson shows up. The plot revolves around Frank, an ex-con who lives in Chicago, where he runs a bar and a used-car lot as a front for his criminal occupation as a high end diamond thief.
When his talents are coveted by the local mob, Frank has to fight tooth and nail to retain his autonomy. As the net closes in, one more job looms and Frank's whole world hangs in the balance. Thief takes place in a dangerous world of greed and corruption. It is authentic, extremely natural and is beautifully shot by Donald Thorin. One of the best and most underrated crime films made in the last four decades.
You can read our full review of this movie here.
2. Manhunter (1986)
In Manhunter (1986), Michael Mann indulged his interest in the world of the 'serial killer'. This is territory that has been well and truly covered ever since the 80s, but back in those days, this kind of thriller was reasonably new. We had been introduced to this creepy and insidious concept with films like Psycho (1960) and Cruising (1980), but it was this adaptation of the Thomas Harris novel Red Dragon that really kick-started the fascination with profiling murderers in order to better understand their motives. This is also the first time we see Hannibal Lecter on screen, although he is played by Brian Cox in this film, not Anthony Hopkins.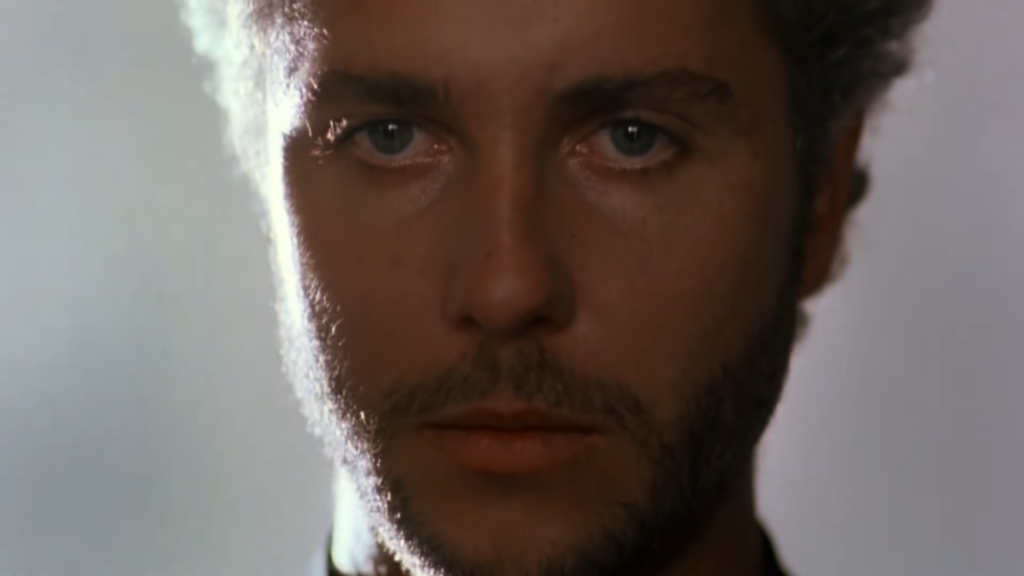 The story follows detective Will Graham (played by William Petersen) as he investigates a string of brutal murders that have been committed by an ominous figure known as the Tooth-Fairy. We are introduced to the methods used by police investigators and invited to take a glimpse at the mindset necessary to be able to think like a killer.
Graham consults Dr. Hannibal Lektor, a dangerous psychopath whom he previously investigated and successfully captured, but at a huge cost both physically and mentally. The tension is lucid, the stylisation is note-perfect and once again, Michael Mann produces a singular crime-thriller that is deeply engrossing and exciting, whilst remaining authentic and palpable. Manhunter is a real landmark in the genre and no doubt influenced a string of similar films that followed in its wake.
3. The Last of the Mohicans (1992)
Having been a fan of James Fenimore Cooper's novel and the 1920 film adaptation as a child, Mann decided to challenge himself and make a definitive version of The Last of the Mohicans in 1992. Citing a fascination with the clash of cultures and the various brands of merciless justice that prevailed within the story, this historical action-drama is set in 1757 in New York State where English redcoats are involved in a war against the French, battling for domination in the new world.
This effects the indigenous cultures and the pilgrim settlers to the degree where all of the characters are consumed by the events, becoming embroiled in a perilous adventure where the fight to survive is a daily struggle. The harsh, unforgiving environment provides a stark juxtaposition to the comforts and fineries of 18th Century Europe and as one culture encroaches on this previously unspoiled land, the native tribes are diminished to the brink of extinction.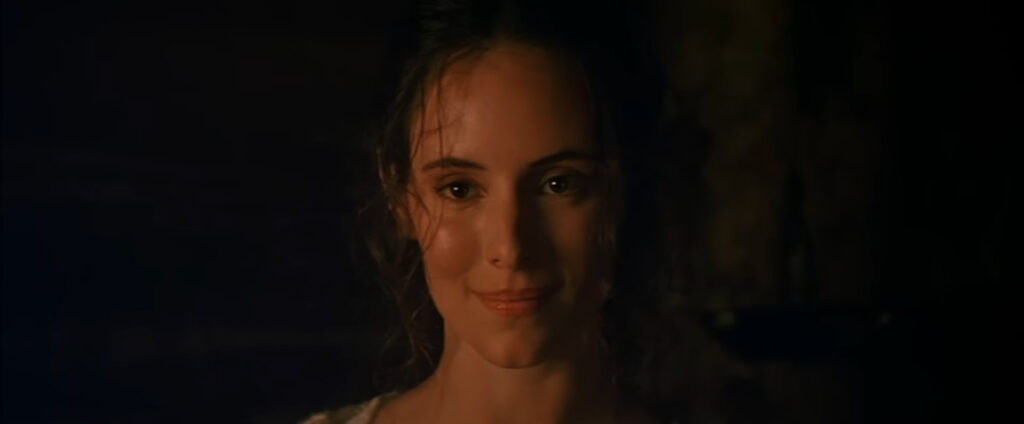 The film has an impressive ensemble cast that includes Daniel Day-Lewis, Madeleine Stowe, Russell Means, Wes Studi and Steven Waddington amongst others. The set design and art direction are second to none, with the fort and dwellings featured being built to accurately recreate the buildings of the era. An epic adventure story in the true sense of the word, this film has it all; love, hatred, loyalty, betrayal, action, suspense and historical accuracy. A fantastic achievement in cinema and further proof that Michael Mann is at his very best when he is challenging himself to create something outside of his comfort zone.
4. Heat (1995)
Arguably one of the best crime thrillers ever created, Heat (1995) is Michael Mann's masterpiece. Originally a concept for a TV series that did not end up being produced, but instead morphed into a TV movie under the title of L.A. Takedown (1989), this project was remade in the mid-90s with two of the biggest American acting giants of all time in the lead roles.
Al Pacino and Robert De Niro had both starred in The Godfather Part II (1974) but they did not appear in any of the same scenes, their characters having shared different timelines. So this film was the first time these two legends shared the screen and the hype over this unique selling point helped to propel this movie to a legendary status before it was even released.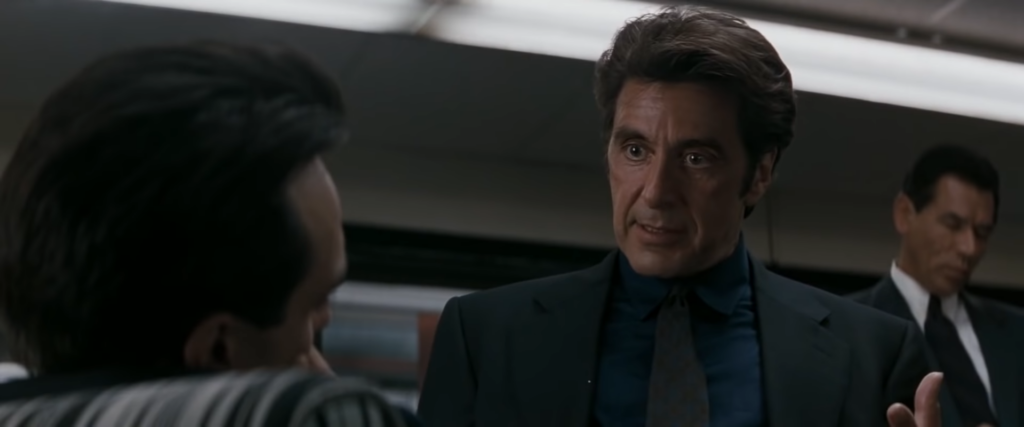 The story follows Neil MacCauley (De Niro), a professional thief who along with his crew plan and execute takedowns with clinical precision. After a job to steal some bonds from an armoured truck goes awry, the crew are compromised and Police Detective Vincent Hanna (Pacino) begins to stalk them. Equally as obsessive and unrelenting, Hanna initiates a cat and mouse game that will bring a great deal of heat on McCauley's crew. Also starring Val Kilmer, Ashley Judd, Tom Sizemore, Danny Trejo and Natalie Portman, Heat is a modern masterpiece that never misses a beat and keeps you glued to your seat right to the very end.
Check out our full review of Heat here.
5. The Insider (1999)
Having already produced some of the most exciting crime-thrillers in Manhunter and Heat, Michael Mann decided to tackle the story of Jeffrey Wigand, a former employee of one of the world's biggest tobacco companies who became a whistleblower. Wigand revealed the fact that the company was secretly increasing the addictiveness of their products whilst simultaneously suppressing evidence concerning the extremely harmful effects of tobacco. The drama is intense and despite a poor box office return, this gripping movie was critically acclaimed receiving over 7 Academy Award nominations.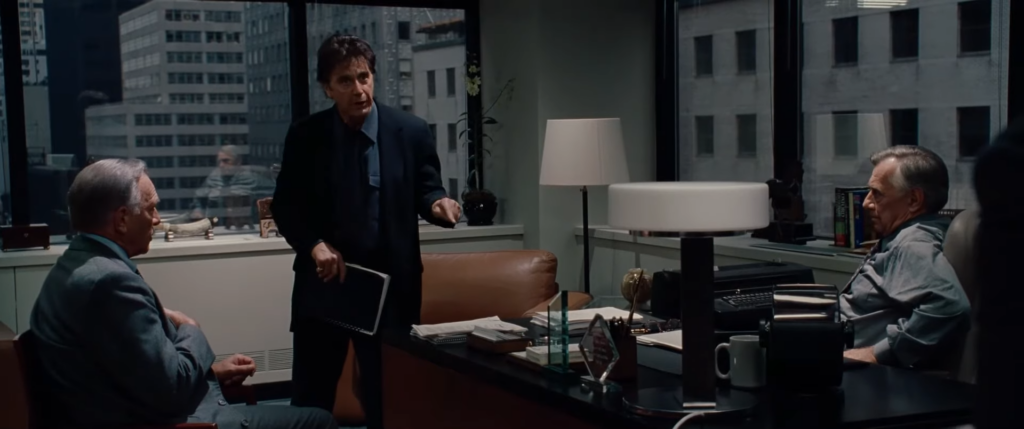 Russell Crowe plays Wigand with excellent support from Al Pacino as CBS producer Lowell Bergman and Christopher Plummer as 60 Minutes journalist and interviewer Mike Wallace. Mann successfully navigates the back biting and big business machinations with incredible pacing. Considering the dry nature of the material, which would usually be better suited to the documentary format, The Insider is a truly gripping experience which will leave you in disbelief at the lengths that the big corporations will go, to silence the inconvenient truth and discredit any dissenting voices. This is definitely one of Michael Mann's greatest films, and it unfortunately tends to be over-shadowed by the more bombastic, action-packed thrillers.
So that's our Top 5 Michael Mann films!
Think we've missed any out, or not included your favourite Michael Mann movie? Then let us know in the comments below.
You can read more of our reviews here.
Please join in 'the conversation' with us on social media on Facebook, Instagram, Tik Tok and Twitter. We really appreciate all the likes, shares, retweets etc., and we would love to hear from you and continue the wonderful celebration of all things cinema on these platforms.
If you love to watch videos on YouTube, then please subscribe to our channel here. There's lots of fun and informative videos uploaded that we hope you will enjoy!
We have a passion for movies and aim to produce entertaining and informative movie-related content. It certainly is a lot of hard work, but we love films so much that it's worth all the effort. We have to keep the lights on and make sure we have plenty of caffeine to keep all of the articles, videos and social media posts coming, so if you like our work, then please consider supporting us at Buy Me A Coffee here. You can also become a More Movies patron on Patreon here.
To help support us here at More Movies, we do use advertising in a few places, so we appreciate it if you do not use AdBlockers on our site, as this helps keep a few pennies trickling in. We also utilise affiliate links throughout the site, usually to help guide our readers to places to stream, rent or buy the movies we talk about. One of the biggest sources for movies online is Amazon Prime Video, where you can stream over 18,000 films. If you are interested in Prime and haven't signed up yet, you can get a 30-day free trial via this affiliate link, which helps support us too.