Known for their amazing dialogue, hilarious comedy, shocking violence and unique originality, Joel and Ethan Coen a.k.a. The Coen brothers, have so far, made 18 amazing films together. They have written, produced and directed (as well as occasionally edited) their own films and have worked a lot with beloved cinematographer Roger Deakins. Their peculiar brand of film-making has seen them become Hollywood legends and an internationally respected film-making duo.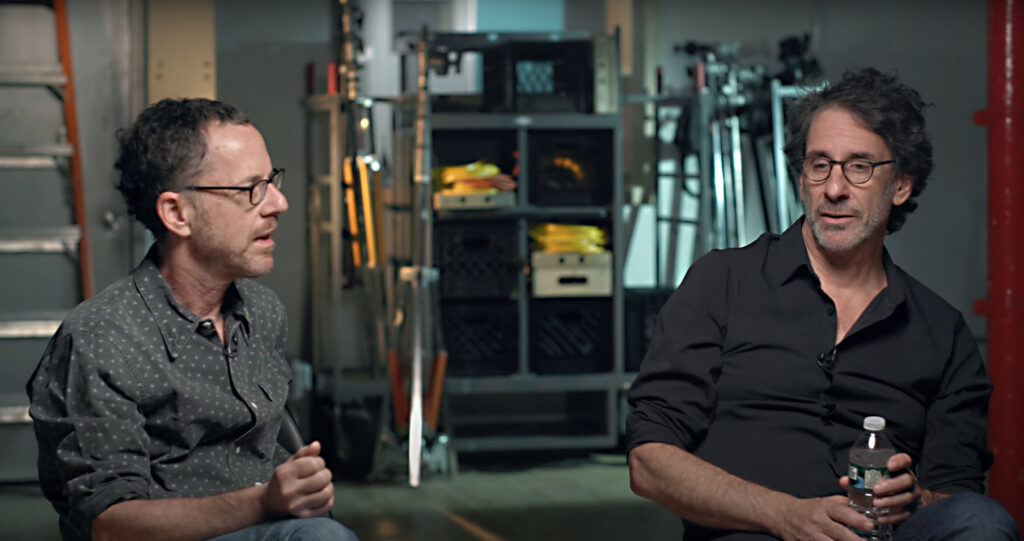 Born in St. Louis Park, Minnesota, Joel David Coen was born on November 29, 1954, while his younger brother, Ethan Jesse Coen, was born on September 21, 1957. From a young age, the Coen brothers displayed a passion for storytelling and a unique vision that would later define their cinematic style.
"Usually, I don't want to sit down and listen to the director gas on about his movie. I just can't actually imagine myself sitting down and having that much to say."

Joel Coen
Joel and Ethan both attended Simon's Rock College, where they studied film and developed their skills as writers and directors. After graduating, they continued their education at New York University's Tisch School of the Arts, immersing themselves in the vibrant film scene of New York City.
In 1984, the Coen brothers burst onto the scene with their debut film, Blood Simple. This neo-noir thriller showcased their distinctive visual style, dark humor, and masterful storytelling techniques. The film received critical acclaim and established the Coens as promising young talents in the industry.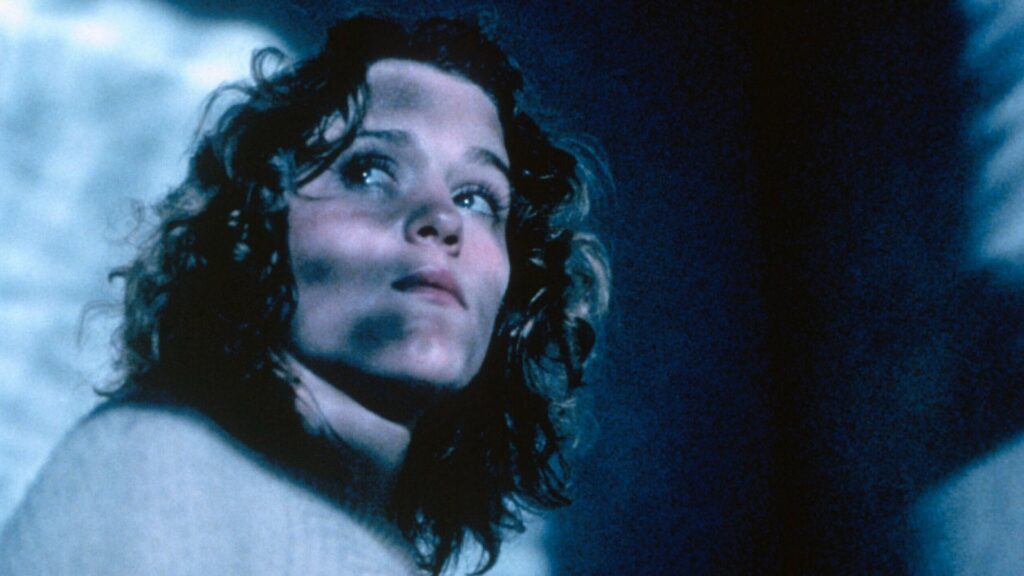 "It's always tempting to cast someone you enjoy being with. You've got to hang out with these people for a number of months."

Ethan Coen
The Coen brothers' distinctive style often combines dark and quirky humor with complex characters, intricate plots, and stunning cinematography. Their films are characterized by their attention to detail, meticulous craftsmanship, and a deep understanding of the human condition. They have developed a reputation for creating richly layered narratives that explore the absurdity and idiosyncrasies of life.
It is not an easy task to pick just a handful of their movies to talk about, as most film fanatics will want to see them all. However, if you absolutely had to pick just 5, our chronological list would be as follows…
1. Raising Arizona (1987)
Hilarious crime-caper Raising Arizona is fast-paced and extremely funny and stars Nicolas Cage, Holly Hunter, John Goodman and William Forsythe. This is a tale about kidnap which is a frequently featured topic in Coen Brothers' films. An ex-convict and his ex-police officer wife take a baby from a set of quintuplets after they are told they cannot biologically produce a child of their own. The plot is farcical but works immensely well due to the amazing characterisation, rapid pacing and often hilarious script.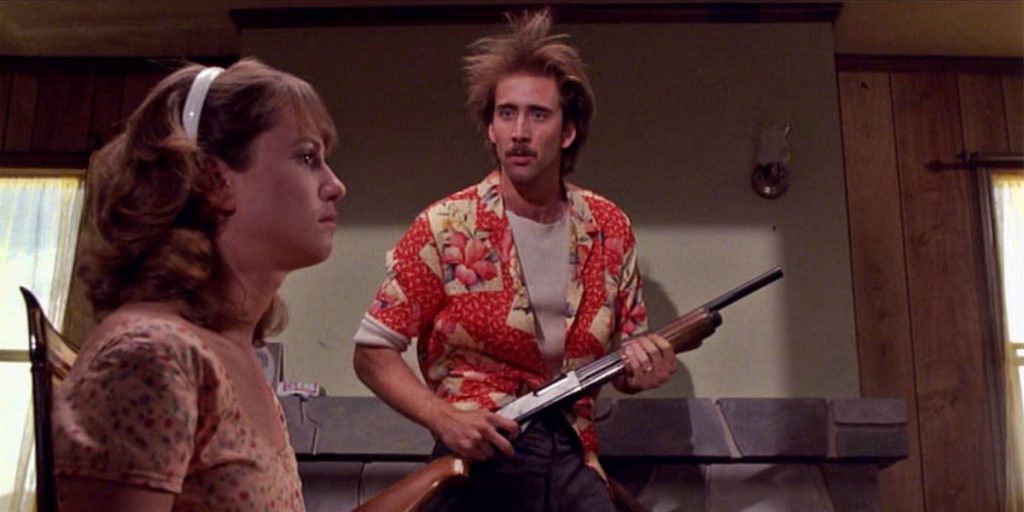 This film has a cartoonish style that portrays the characters as just slightly larger than life. Cage is perfectly matched to this brand of zany and bombastic comedy and the excellent supporting cast do a great job of matching him. Perhaps most notable is Goodman, who has appeared in six Coen Brothers movies to date. Funny, crazy and extremely original, you'll love this movie and want to watch it more than once… "or my name ain't Nathan Arizona!"
2. Miller's Crossing (1990)
Miller's Crossing is a period gangster film, set in the American prohibition era. This stylish neo-noir thriller is peppered with fantastic dialogue and underworld-chic throughout. It stars Gabriel Byrne and Albert Finney as two mobsters that are caught up in a power struggle between warring factions. As always in these matters, there is a love triangle with a dangerous femme fatale at the centre which fuels a fabulous script, and one that keeps you guessing throughout.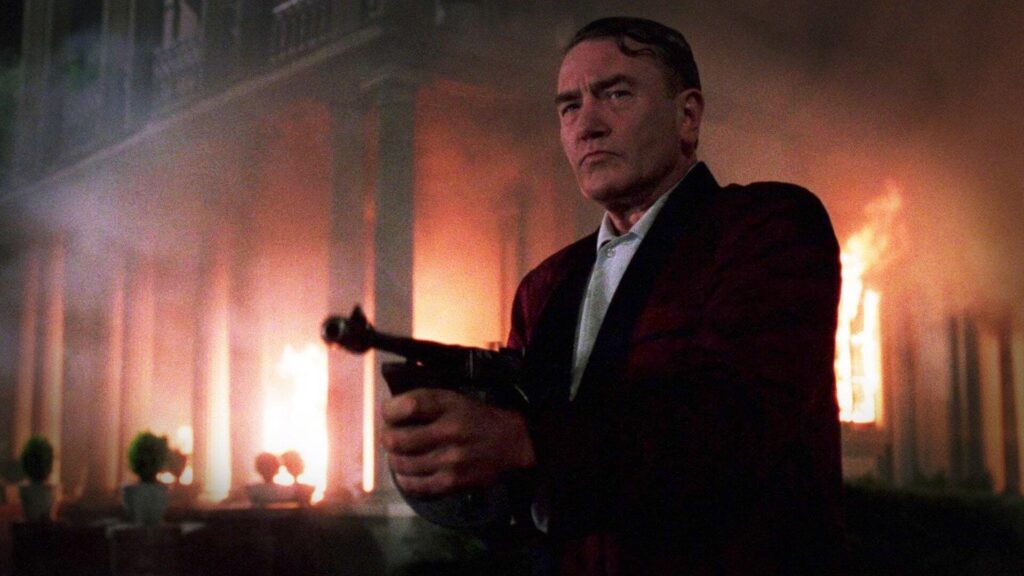 Influenced by American author Dashiell Hammitt, the creator of hard-boiled private eye Sam Spade, and shot in New Orleans for its 1920's architecture, this Coen Brothers film is also a nod to the work of Jean-Pierre Melville's work as well as epics such as The Godfather. Also starring Coen Brothers regulars John Turturro and Jon Polito as well as the talented Marcia Gay Harden and was shot by another customary Coen collaborator, Barry Sonnenfeld. "I'm talkin' about friendship, I'm talking about character… I'm talkin' about ethics!"
3. Fargo (1996)
Fargo is a crime story with a very dark sense of humour and the third choice in our selection to feature a kidnapping at the centre of the plot. Frances McDormand, William H. Macy, Steve Buscemi and Peter Stormare all star in this story about a used-car salesman who asks two criminals to kidnap his wife with the aim of procuring a ransom from her wealthy father. After things go wrong, a local police Chief (Dormand) begins to investigate, as she inches ever closer to the grizzly truth and the men who are responsible.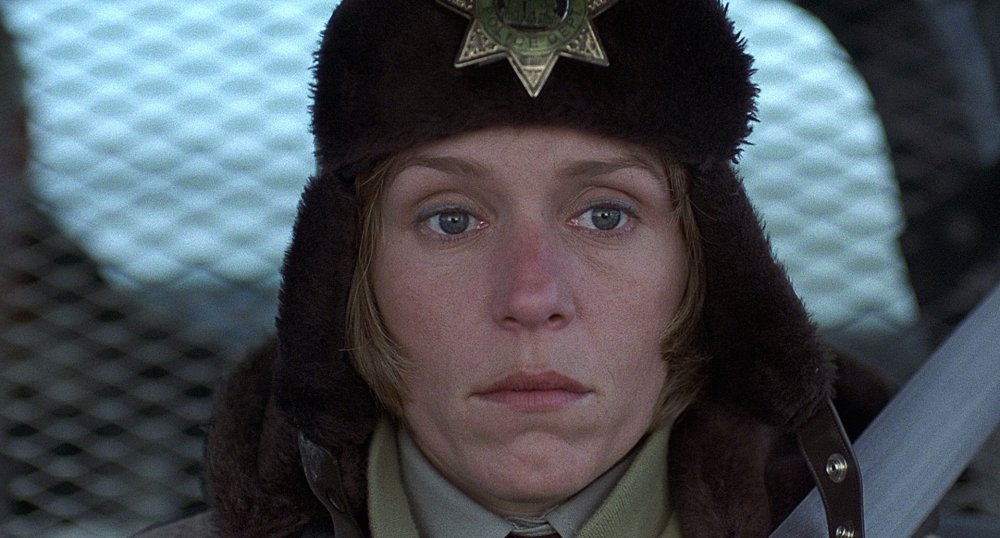 This Coen Brothers film claims to be based on true events, but this has proved difficult to confirm as there have been several contradicting accounts from Joel Coen over the years, and even a flat denial that the story has any truth to it whatsoever. Despite this, Fargo is an incredible movie with excellent performances from the entire cast, particularly Macy as the jittery, over-his-head car salesman Jerry. The hero is portrayed as a warm and friendly pregnant woman, played by Joel Coen's wife McDormand who won an Academy Award for her role as Marge. Fargo has inspired a popular TV series of the same name and remains a firm Coen Brothers favourite with fans. "You're darn tootin'!"
4. The Big Lebowski (1998)
Kidnap, bowling, nihilism, white russians and marijuana are just some of the ingredients that make up the 1998 crime-comedy The Big Lebowski. With an ensemble cast that includes Jeff Bridges, John Goodman, Steve Buscemi, Julianne Moore, Philip Seymour-Hoffman and Tara Reid, this cult-classic has grown in popularity exponentially since its release, even spawning an annual festival and its own religion!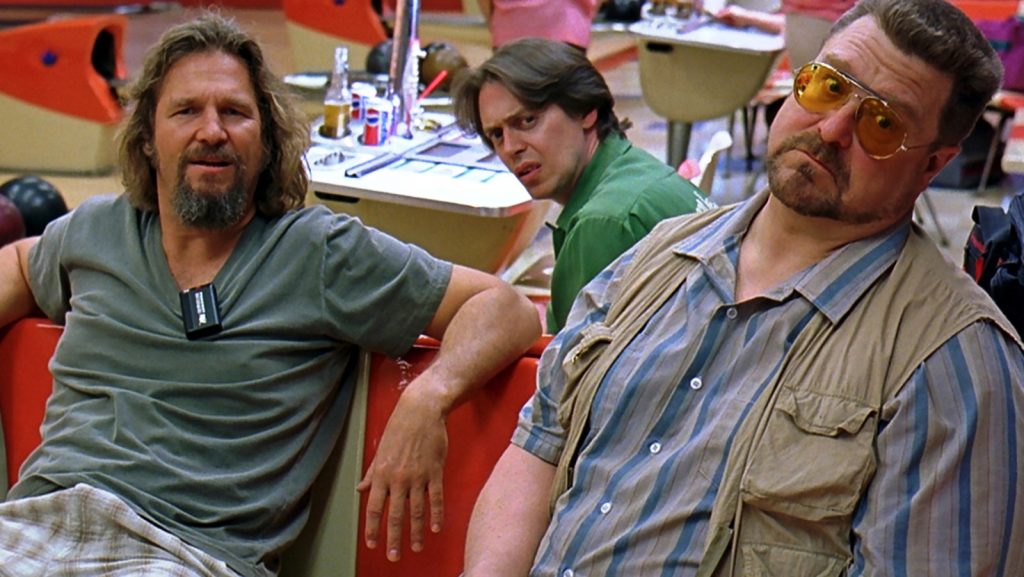 The story follows a laid-back stoner and bowling fanatic Jeff "The Dude" Lebowski (Bridges) and his buddies Walter (Goodman) and Donny (Buscemi) after they are enlisted by a local businessman (who also happens to be called Jeffrey Lebowski) to assist in dealing with his wife's kidnappers. A Raymond Chandler inspired detective story with a twist, this film has aged well and will no doubt continue to be cited as many people's favourite Coen Brothers' production. But.. y'know… that's just like… our opinion, man!
Check out our review of The Big Lebowski here.
5. No Country For Old Men (2007)
This chilling and intense crime-thriller is based on the Cormac MacCarthy novel of the same name and shows off the Coen Brothers' ability to adapt literary source material for the big screen. Starring Tommy Lee Jones, Josh Brolin and Javier Bardem in a career-defining performance as one of the most callous villains you will ever see. This film is notably more serious than most of the Coen Brothers' oeuvre, yet still contains a cast of idiosyncratic characters that get under the skin and burned into the audiences memory.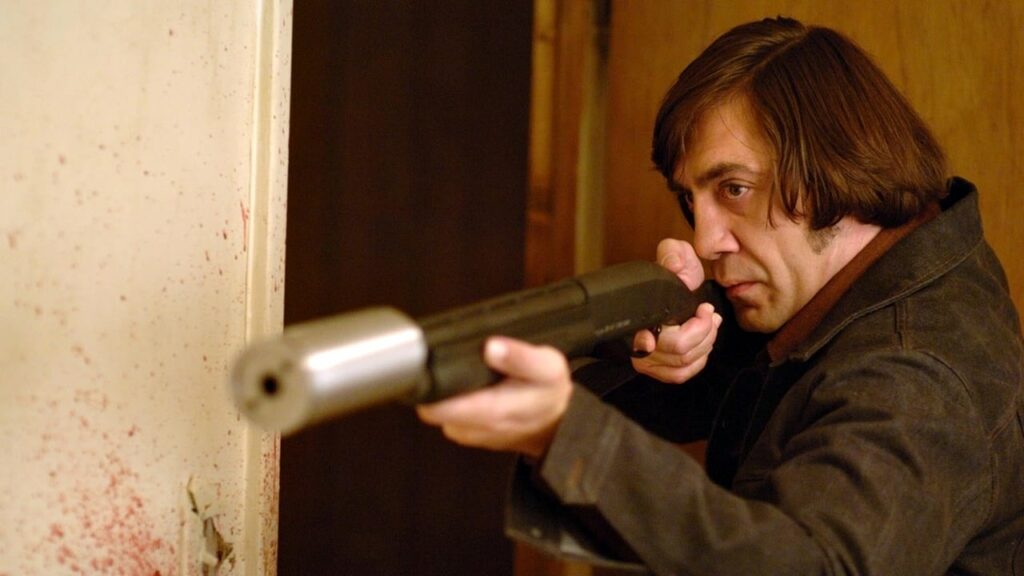 Turning all expectations upside down, the story begins after a drug-deal gone wrong turns into a shootout, which leaves a collection of bodies in the arid Texas desert. Local hunter Llewelyn (Brolin) comes across the aftermath and finds two million dollars in a suitcase. This then makes him a target for the owner of the suitcase who in turn sends the cold and calculated Anton Chigurh (Bardem) to retrieve it and kill Llewelyn. Dark, suspenseful and containing some incredible shoot-outs, No Country For Old Men stays faithful to the novel yet displays all the great hallmarks of a classic Coen Brothers movie. "You can't stop what's coming."
That's our Top 5 Coen Brothers films!
Think we've missed any out, or not included your favourite Coen Brothers film? Then let us know in the comments below.
You can read more of our reviews here.
Please join in 'the conversation' with us on social media on Facebook, Instagram, Tik Tok and Twitter. We really appreciate all the likes, shares, retweets etc., and we would love to hear from you and continue the wonderful celebration of all things cinema on these platforms.
If you love to watch videos on YouTube, then please subscribe to our channel here. There's lots of fun and informative videos uploaded that we hope you will enjoy!
We have a passion for movies and aim to produce entertaining and informative movie-related content. It certainly is a lot of hard work, but we love films so much that it's worth all the effort. We have to keep the lights on and make sure we have plenty of caffeine to keep all of the articles, videos and social media posts coming, so if you like our work, then please consider supporting us at Buy Me A Coffee here. You can also become a More Movies patron on Patreon here.
To help support us here at More Movies, we do use advertising in a few places, so we appreciate it if you do not use AdBlockers on our site, as this helps keep a few pennies trickling in. We also utilise affiliate links throughout the site, usually to help guide our readers to places to stream, rent or buy the movies we talk about. One of the biggest sources for movies online is Amazon Prime Video, where you can stream over 18,000 films. If you are interested in Prime and haven't signed up yet, you can get a 30-day free trial via this affiliate link, which helps support us too.