He's one of the most prolific Hollywood directors of the last four decades, and he's showing no signs of slowing down any time soon. Ronald William Howard has been involved in movie making and television since a very early age. As a child actor, he had a prominent role on The Andy Griffith Show (1962 – 1968) as well as starring in films such as The Music Man (1962) and The Wild Country (1970) alongside his younger brother, actor Clint Howard.
By the time he was 20-years-old, Ron Howard had appeared in George Lucas' film American Graffiti (1973) and then landed the role of Richie Cunningham in the hit television sitcom Happy Days (1974 – 1984). Howard became an international star thanks to the ABC series but left in 1980 to pursue a career in directing.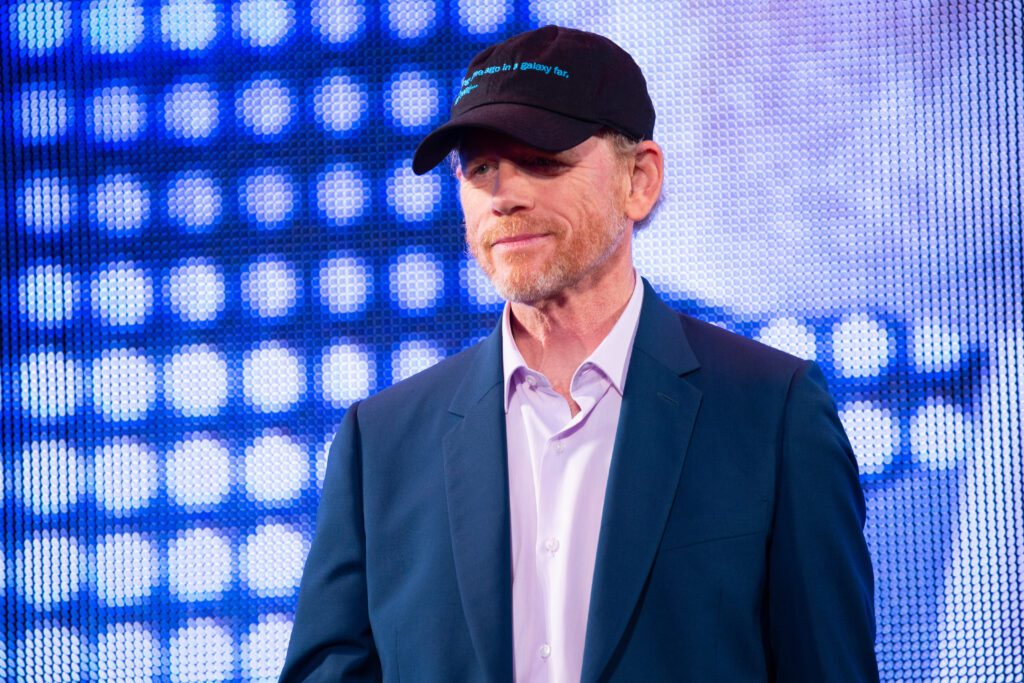 Like many other filmmakers of his generation, Howard got his first opportunity to direct by way of Roger Corman. Grand Theft Auto (1977) was co-written by Ron Howard and his father, Rance Howard. This movie didn't change the world, but it gave Ron Howard an opportunity to prove that he had what it took to direct an entire feature at the modest age of only 23.
"One of the great things about being a director as a life choice is that it can never be mastered. Every story is its own kind of expedition, with its own set of challenges."

Ron Howard
In the 1980s, Howard began to shine as a film director, churning out comedy-adventure hits such as Splash (1984) and Cocoon (1985), laying the groundwork for a lengthy career that is still going strong to this day. With over 25 feature films in his repertoire, not counting various feature documentary films and a slew of TV director credits, it is difficult for us to choose only five films by this excellent filmmaker. We have selected a handful that we believe shows the great range of movies Ron Howard has produced, delving into everything from action fantasy films to historical biopics.
Ron Howard's films have garnered a total of 41 Academy Award nominations to date. He won the Best Director Oscar for A Beautiful Mind (2001) which also won Best Picture. We have not included this film in our favourite five, but it certainly deserves an honourable mention. There are so many great Ron Howard movies. We suggest seeing as many as you can.
Our shortlist is intended as an introduction to the uninitiated and, as we have mentioned, an attempt to show the variation within Ron Howard's impressive portfolio. As always, our selections are listed chronologically…
1. Willow (1988)
Produced by Star Wars creator George Lucas, whom Ron Howard had been directed in 1973's American Graffiti, Willow (1988) is an exciting fantasy adventure film starring Warwick Davis, Val Kilmer and Joanne Whalley. Howard was working on the post-production effects for his movie Cocoon at Industrial Light and Magic when Lucas approached him to direct.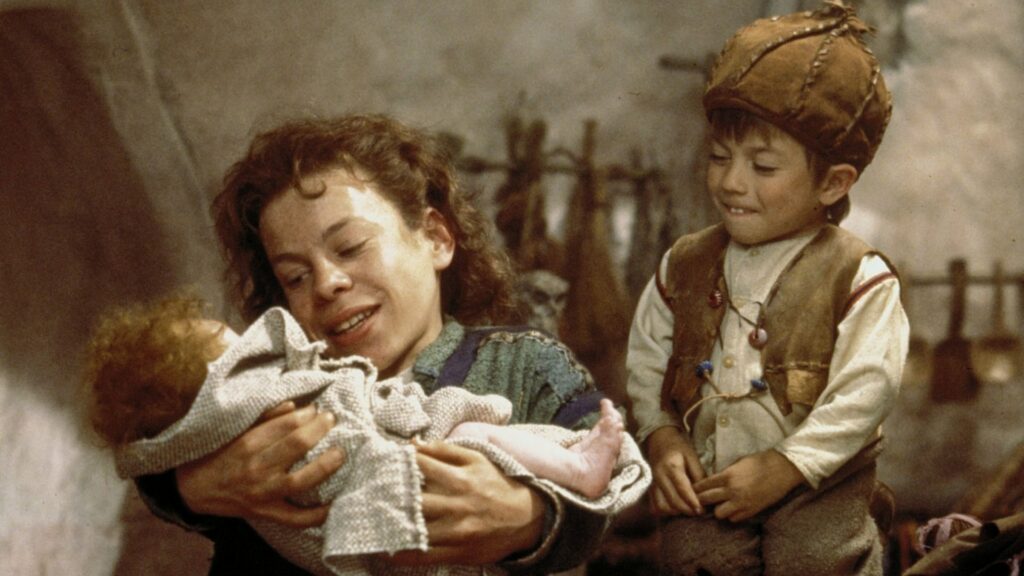 Howard jumped at the chance and created an impressive, well-rounded movie that has all the necessary ingredients to be considered a classic 80s action-adventure movie. In addition, the film marked the first time an actor with dwarfism was cast in the lead role.
Journey to the far corners of your imagination, to a land of myth and magic, where dream and reality live side by side … to a place that never existed, a time that never was. It is a world where a young man named Willow lives out an adventure that explodes beyond the boundaries of his own hopes and fears.
2. Apollo 13 (1995)
By the mid-90s, Ron Howard had found his stride and big-budget movies starring the top box office names were all par for the course. One of his biggest financial successes was Apollo 13 (1995), starring Tom Hanks, Kevin Bacon and Bill Paxton as three astronauts who experienced a technical disaster on route to the moon.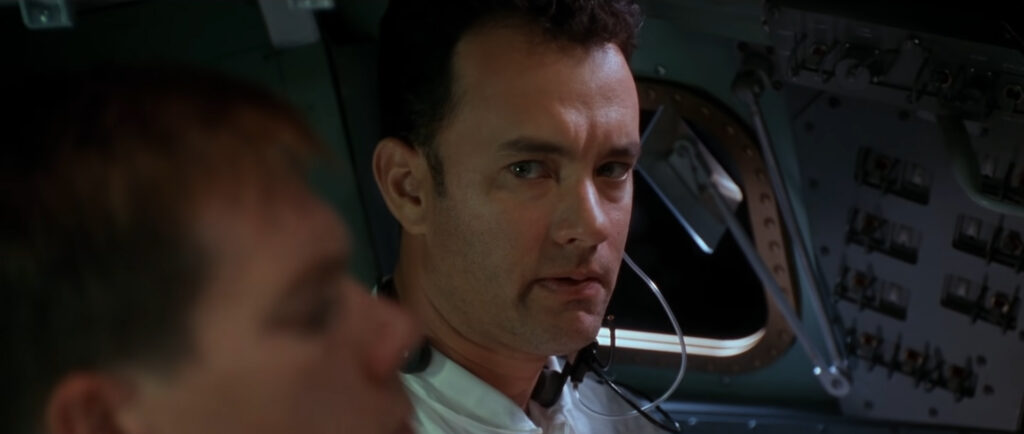 At the suggestion of Steven Spielberg, Howard a military KC-135 aeroplane which is utilised for training astronauts as it can create weightless for around 23 seconds at a time. This produced an incredible effect, allowing the actors to literally appear weightless on screen as if the film was shot in space. From a budget of $52 million, the film took over $355 million at the box office.
Based on the events of the Apollo 13 lunar mission, astronauts Jim Lovell, Fred Haise and Jack Swigert find everything going according to plan after leaving Earth's orbit. However, when an oxygen tank explodes, the scheduled moon landing is called off. Subsequent tensions within the crew and numerous technical problems threaten both the astronauts' survival and their safe return to Earth.
3. The Missing (2003)
A lesser-known Ron Howard film, The Missing (2003), is a dark, western thriller starring Cate Blanchett, Evan Rachel Wood and Tommy Lee Jones. Despite being a box office flop and receiving mixed reviews, some critics at the time considered this gritty movie to be one of the best westerns since Unforgiven (1992).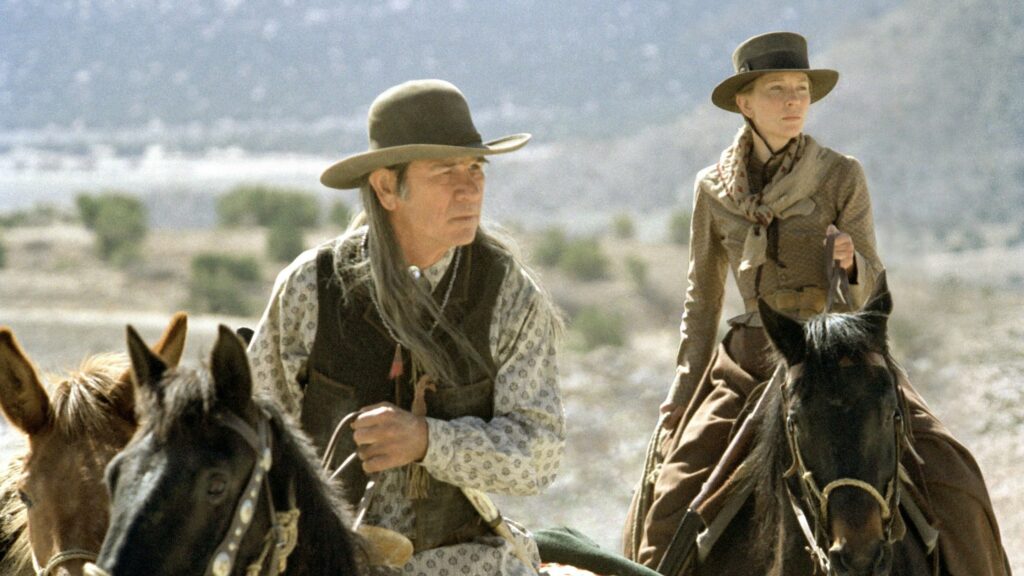 Blanchett is excellent in the lead role as a tough frontier woman who is desperate to save her kidnapped daughter from a gang of renegades.The film was also praised by many Native Americans for its accurate use of the Apache language, with Jones having to learn to speak some of his lines in the Chiricahua dialect.
When rancher and single mother of two Maggie Gilkeson sees her teenage daughter, Lily, kidnapped by Apache rebels, she reluctantly accepts the help of her estranged father, Samuel, in tracking down the kidnappers. Along the way, the two must learn to reconcile the past and work together if they are going to have any hope of getting Lily back before she is taken over the border and forced to become a prostitute.
4. Cinderella Man (2005)
After having excellent success with A Beautiful Mind, Ron Howard teamed up once again with Russell Crowe for another historical biopic. Cinderella Man (2005) also stars Renée Zellweger and Paul Giamatti and tells the true story of former heavyweight boxing champion James J. Braddock.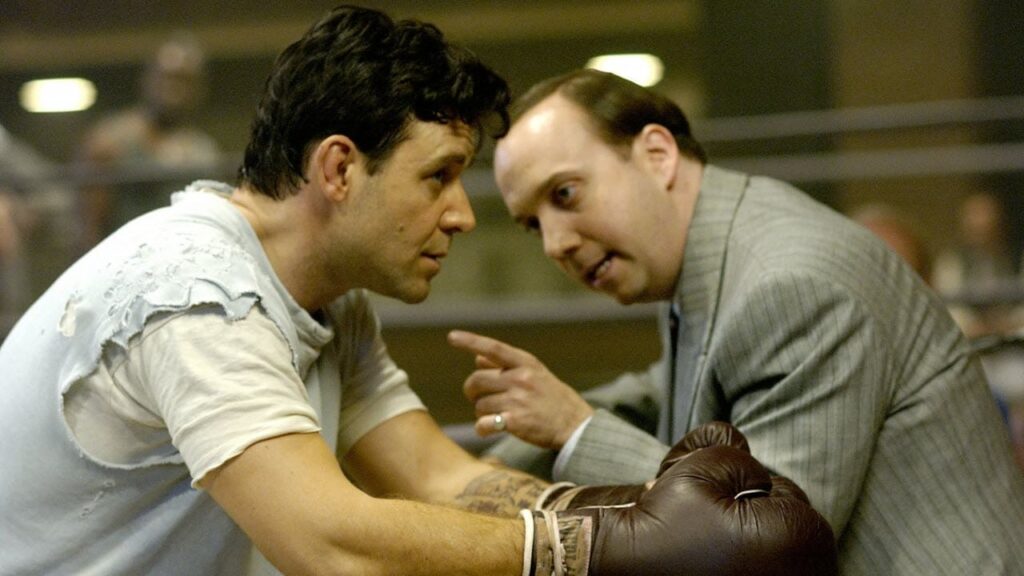 As the title would suggest, this is a true rags-to-riches story, with Crowe giving an excellent performance as Braddock. Howard shot most of the film in Canada, using areas in Toronto to successfully recreate a 1930s New York look. A well-paced movie that mixes a love story with the classic underdog narrative. As a period piece, it's a technical knockout!
During the Great Depression, ex-boxer James J. Braddock works as a day laborer until his former manager Joe Gould offers him a one-time slot against a rising young contender. After he wins a shocking upset, Braddock goes back into the ring full time, against the wishes of his frightened wife, Mae. Dubbed "The Cinderella Man" for his rags-to-riches story, Braddock sets his sights on the defending champion, the fearsome Max Baer.
5. Rush (2013)
In the 1970s, the rivalry between Formula 1 racing drivers James Hunt and Niki Lauder was the stuff of legends. Forty years later, Ron Howard brought their story back to life via the exciting drama film Rush (2013). Chris Hemsworth and Daniel Brühl play the two leads, locked into a psychological battle that spills onto the track, making for some fast-paced, high-octane sequences as the two men do battle on the circuits, competing to be crowned champion of the sport.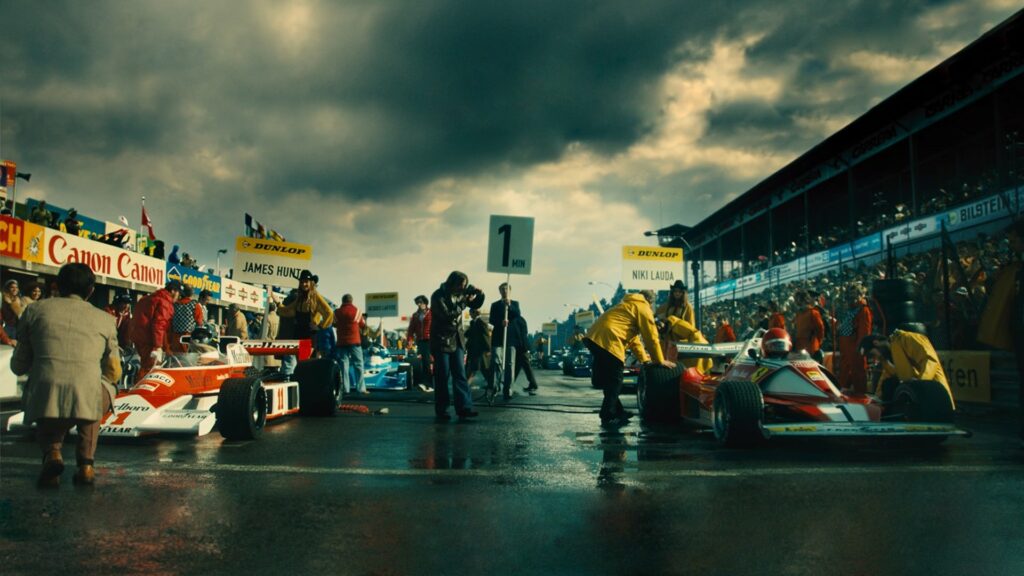 There's lots of humour here, too, with Hemsworth portraying a cocky playboy against Brühl's calculated tactician. There are also poignant moments that reveal the perils of this dangerous sport, recreated with amazing technical competence on the part of Ron Howard and his crew.
In the mid-1970s, charismatic English playboy James Hunt and Austrian perfectionist Niki Lauda share an intense rivalry in Formula 1 racing. Driving vehicles that are little more than gas-filled, rolling bombs, Hunt and Lauda burn up the track, all the while pushing themselves to the breaking point of physical and mental endurance. Meanwhile, the women in their lives can only watch as both drivers risk death with every lap.
So, that's it… Our Top 5 Ron Howard Movies!
Think we've missed any out or not included your favourite Ron Howard film? Then let us know in the comments below.
You can read more of our articles here.
Please join us on social media on Facebook, Instagram, Tik Tok and Twitter. We really appreciate all the likes, shares, retweets etc., and we would love to hear from you and continue the wonderful celebration of all things cinema on these platforms.
If you love to watch videos on YouTube, then please subscribe to our channel here. There's lots of fun and informative videos uploaded that we hope you will enjoy!
We have a passion for movies and aim to produce entertaining and informative movie-related content. It certainly is a lot of hard work, but we love films so much that it's worth all the effort. We have to keep the lights on and make sure we have plenty of caffeine to keep all of the articles, videos and social media posts coming, so if you like our work, then please consider supporting us at Buy Me A Coffee here. You can also become a More Movies patron on Patreon here.
To help support us here at More Movies, we do use advertising in a few places, so we appreciate it if you do not use AdBlockers on our site, as this helps keep a few pennies trickling in. We also utilise affiliate links throughout the site, usually to help guide our readers to places to stream, rent or buy the movies we talk about. One of the biggest sources for movies online is Amazon Prime Video, where you can stream over 18,000 films. If you are interested in Prime and haven't signed up yet, you can get a 30-day free trial via this affiliate link, which helps support us too.