Phantom Thread (2017) is a romantic drama film written and directed by Paul Thomas Anderson and starring Vicky Krieps and Daniel Day-Lewis.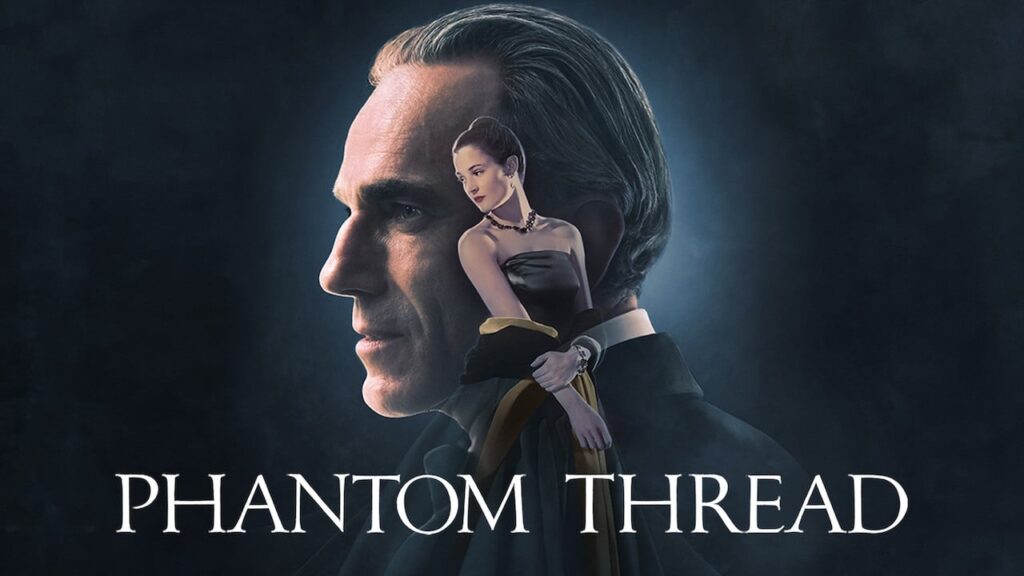 Phantom Thread is a movie about clothes, a movie about food, a movie about ghosts, and a movie about love. It stars Vicky Krieps and Daniel Day-Lewis as two lovers who fall for one another after a chance meeting in a very English seaside restaurant. The story is based in the 1950s, where Day-Lewis plays Reynolds Woodcock, an incredibly well-respected British dressmaker who, along with his sister Cyril, played by Leslie Manville, run The House of Woodcock, one of the finest haute couture establishments in the world.
Reynolds makes high-end dresses for well-to-do clients that include royalty and other members of the establishment. He is an eccentric character that has an extremely strong sense of taste and fashion and is very much set in his ways, answering only to his domineering sister and otherwise seeing everyone else around him as subservient or beneath him, even some of his high society clientele.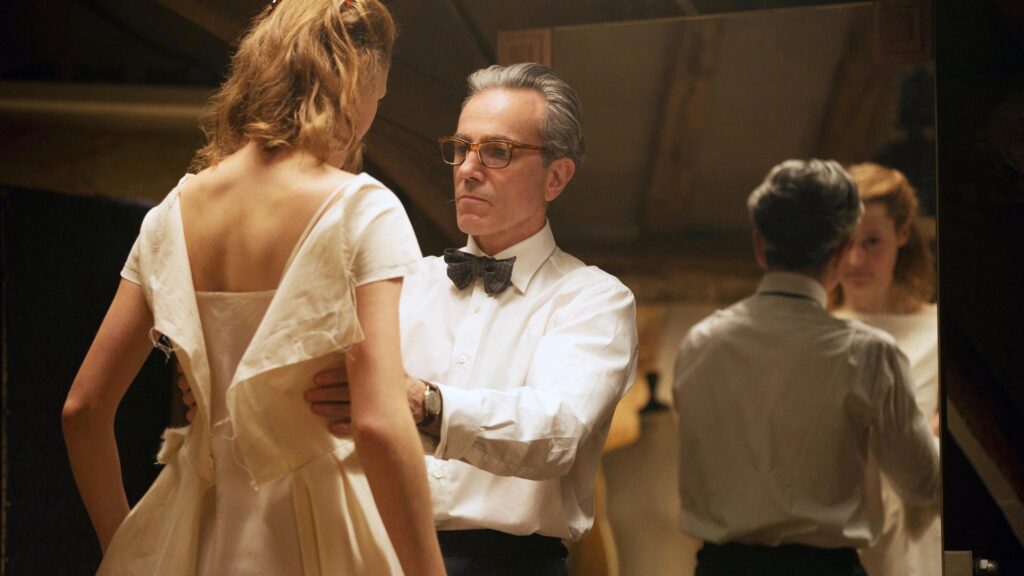 Krieps plays the beautiful Alma, a French waitress who Woodcock takes as his muse. Little does Alma realise at first that she is the latest in a string of women that Reynolds has taken as his lover, eventually tired of and then disposed of, leaving the commanding Cyril to coldly dispatch and expel from his life. Alma is thoughtful, kind and considerate, and despite falling deeply in love with Reynolds, she realises that he does not respect her as an equal. After a while, she begins to shun her and occasionally cast her to one side, especially when she challenges his self-centred behaviour.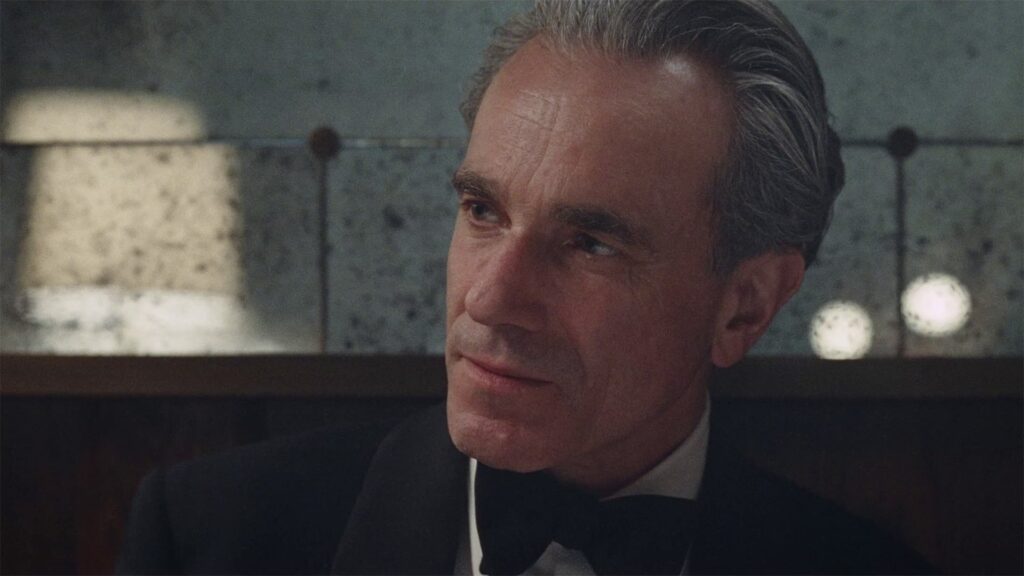 As Reynolds becomes disgruntled with Alma's insistence upon change and spontaneity, he attempts to cut her out of his life, but her wilfulness and tenacity lead to her poisoning him with wild mushrooms, and as a result, he becomes sick and is temporarily incapacitated. Alma stays by his side, nursing him back to health, and as he recovers, he begins to bend to Alma's wishes and sees the benefits of her love and devotion, and begins to embrace the idea of change and new experiences.
The couple marry and enjoy a honeymoon away, but before long, Reynolds falls back into his old ways and begins to bicker with Alma, pushing her away and blaming her for his failures. And so, she poisons him again and declares that she wants him to be vulnerable and weak so that she can take care of him. He willingly accepts this and eats the mushroom omelette symbolising his willingness to yield and accept Alma's love and influence in his life.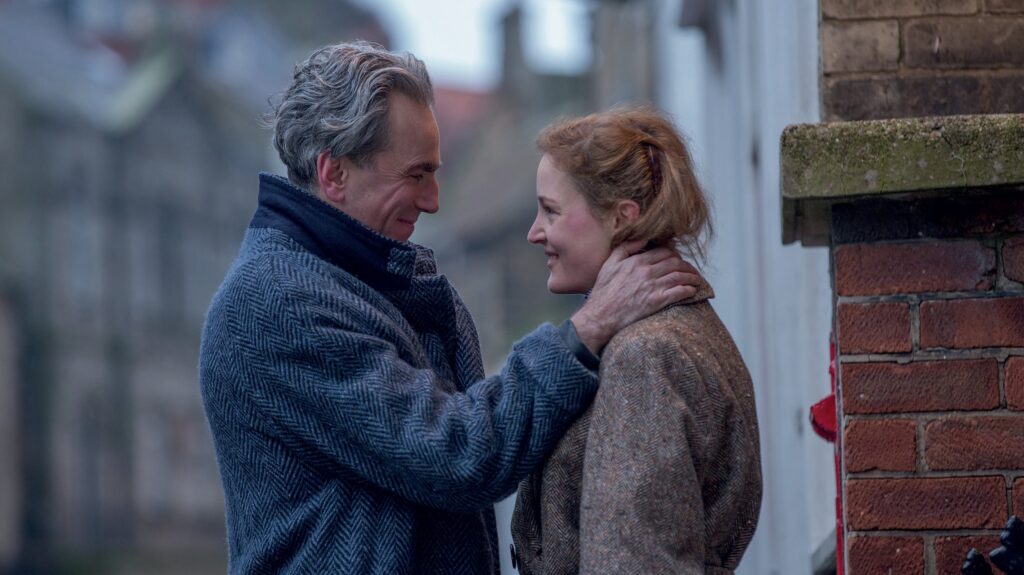 I've been a big fan of Paul Thomas Anderson since I first saw Punch Drunk Love (2002) in the early 2000s, he didn't direct another feature for a little while after that until the awesome There Will Be Blood (2007), but that hiatus gave me enough time to go back and check out Hard Eight (1996), Boogie Nights (1997) and the excellent Magnolia (1999). In recent years Anderson has also directed the incredible film The Master (2012) and Inherent Vice (2014), both starring Joaquin Phoenix.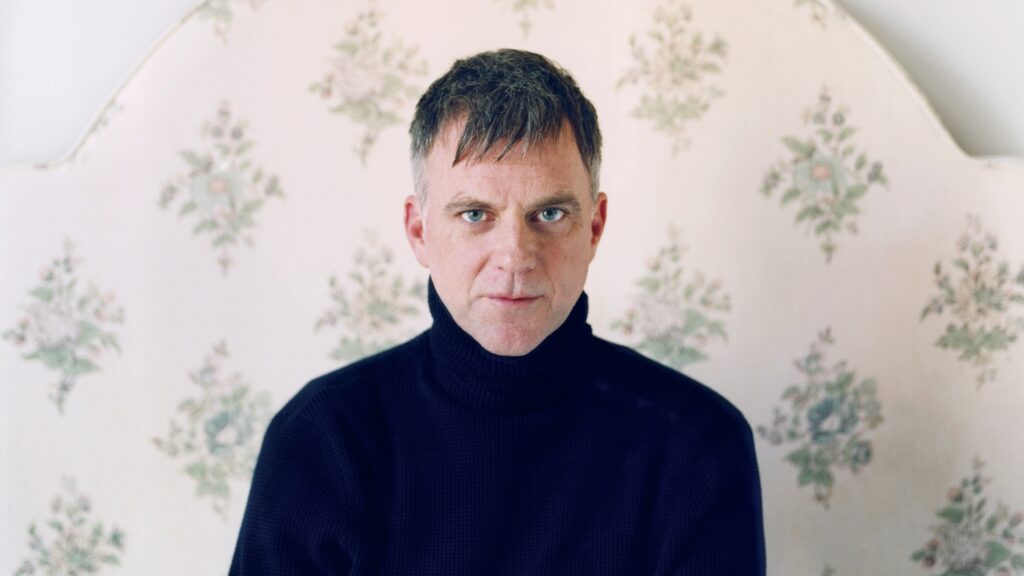 Phantom Thread is, in my opinion, one of his finest films to date. The tone and stylisation are perfectly rendered on screen, and the atmosphere of this movie is incredibly intoxicating, no pun intended. This is a fascinating character study that analyses themes of co-dependence, denial, perseverance and adjustment to fluctuation. Although Reynolds initially appears to be the central character, we soon realise that we truly observe the story through Alma's eyes. Her character represents a change that we all at times run from but is inevitable and therefore unavoidable. The central message perhaps being that to accept reform and evolve is the key to happiness and a comfortable existence.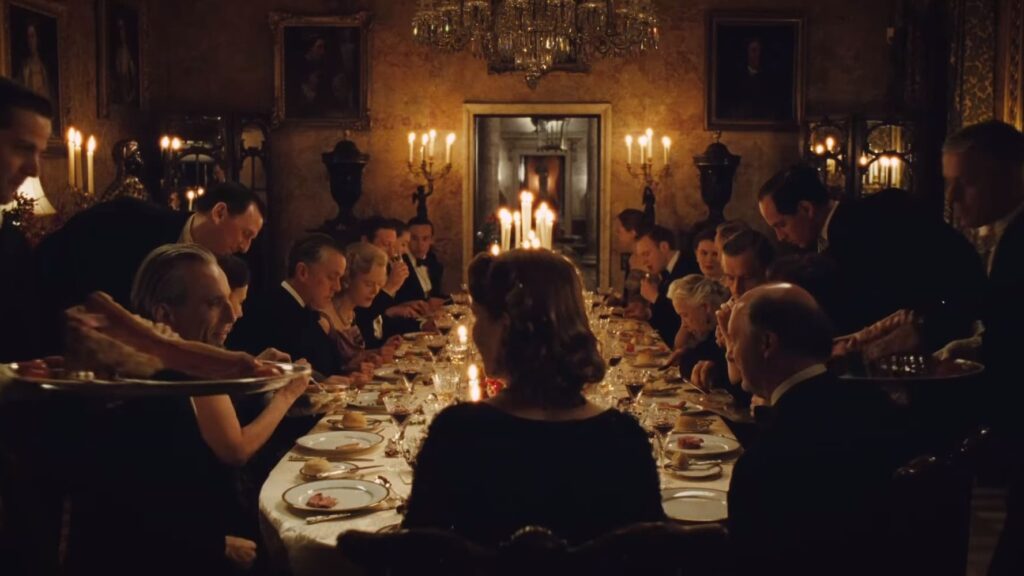 There is no official cinematographer credit on the film, as Anderson's regular collaborator Robert Elswitt was unavailable during production. However, the director himself stated that the cinematography was a collaborative effort working with Michael Bauman, who is credited as a lighting cameraman. The look is incredibly stylish and portrays a hazy realism that befits the period and portrays a beautiful dream-like quality that is delectable yet never too clean. As you would imagine, the costume design is second to none and won Mark Bridges an Oscar at the 2018 Academy awards for his fantastic work on the film.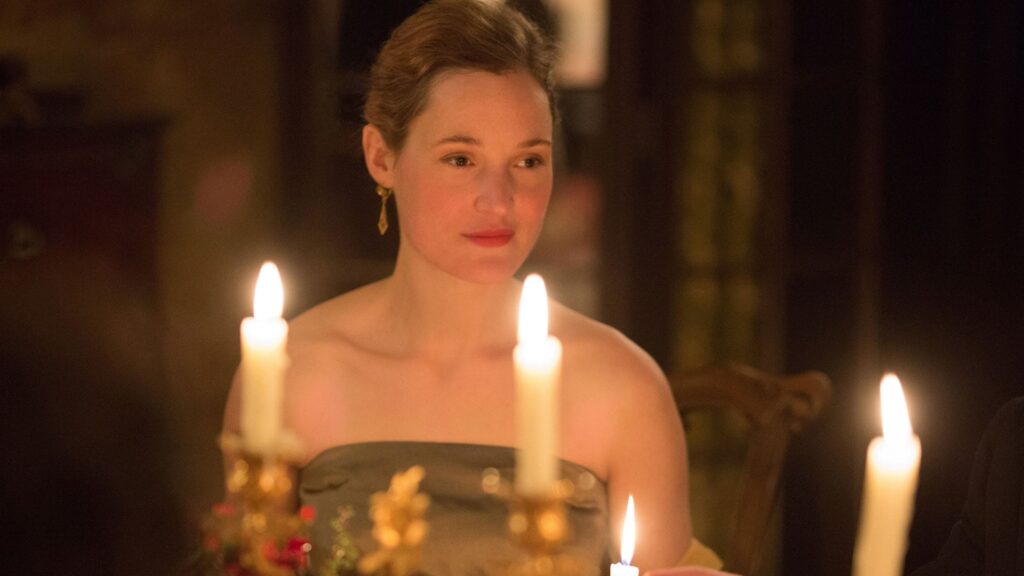 This was Daniel Day-Lewis's final performance before retiring and is also notable as the first film that Paul Thomas Anderson has shot outside of his native United States, with filming taking place here in the UK. Radiohead's Johnny Greenwood's score evokes a sophistication that perfectly matches the subject matter and mise en scene. Fans of romantic drama and period films will lap this up with delight. If you love incredible and dynamic dialogue alongside note-perfect performances, you should definitely see this film.
Well, that's it for this review of Phantom Thread!
What did you think of Phantom Thread? Do you love the film as much as I do? Let us know in the comments below.
You can read more of our reviews here.
Please join us on social media on Facebook, Instagram, Tik Tok and Twitter. We really appreciate all the likes, shares, retweets etc., and we would love to hear from you and continue the wonderful celebration of all things cinema on these platforms.
If you love to watch videos on YouTube, then please subscribe to our channel here. There's lots of fun and informative videos uploaded that we hope you will enjoy!
We have a passion for movies and aim to produce entertaining and informative movie-related content. It certainly is a lot of hard work, but we love films so much that it's worth all the effort. We have to keep the lights on and make sure we have plenty of caffeine to keep all of the articles, videos and social media posts coming, so if you like our work, then please consider supporting us at Buy Me A Coffee here. You can also become a More Movies patron on Patreon here.
To help support us here at More Movies, we do use advertising in a few places, so we appreciate it if you do not use AdBlockers on our site, as this helps keep a few pennies trickling in. We also utilise affiliate links throughout the site, usually to help guide our readers to places to stream, rent or buy the movies we talk about. One of the biggest sources for movies online is Amazon Prime Video, where you can stream over 18,000 films. If you are interested in Prime and haven't signed up yet, you can get a 30-day free trial via this affiliate link, which helps support us too.