It's adventure on the high seas in Greyhound (2020) starring Tom Hanks, Elisabeth Shue and Stephen Graham with director Aaron Schneider at the helm. The story follows a US Navy gunboat the Greyhound, as it leads an escort group of ships that are protecting merchant vessels from German U-boats, making their way across the Atlantic during the Second World War.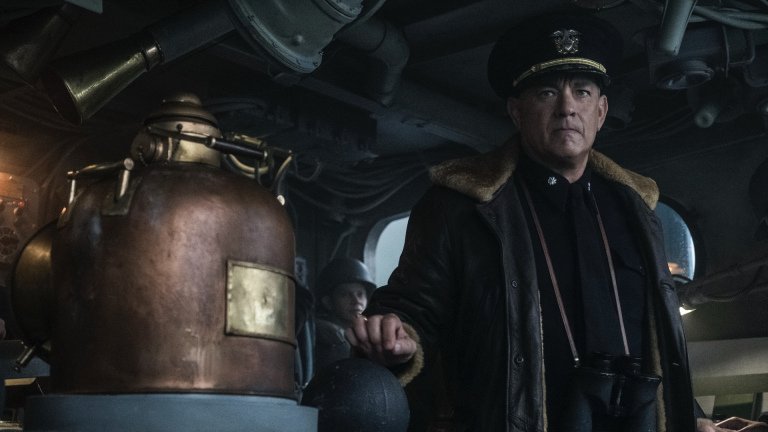 Based on the book The Good Shepherd by C.S. Forester and adapted for the screen by its star Tom Hanks, this film evokes memories of Saving Private Ryan as well a Captain Phillips, two of his most beloved and celebrated movies. Here, Hanks plays Commander Ernest Krause, a Naval boat captain who is making his first voyage across the Atlantic with the aim of protecting a merchant armada carrying goods from the U.S. to Liverpool, England. On the journey they must hunt down a fleet of Nazi submarines who are wreaking havoc on the supply chain and sinking a great number of ships.
The action is intense and often point of view, giving the audience a real sense of what it was like to be aboard one of these battleships, as they exchange fire with the enemy, crashing and bobbing amidst the gnarly waves of the ocean. The film is only 90 minutes long, which does not leave time for any deep character studies and the story is only told from the allied perspective. We never see the German U-boat crews and only here them via menacing radio communications that they send to the Greyhound. Stephen Graham does another slightly dodgy accent as the ship's first mate, and Elisabeth Shue hardly gets a look-in, only appearing for a brief time at the beginning of the film.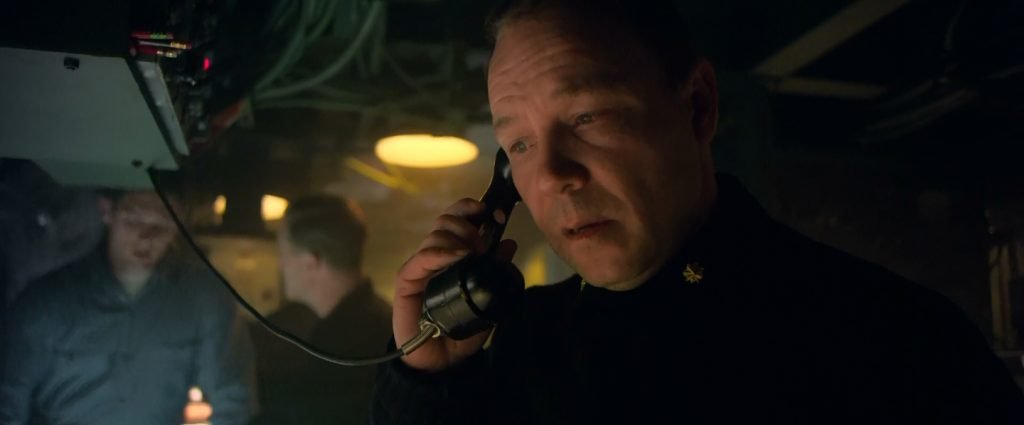 The effects are excellent and the cold, grey-blue colour palette perfectly reflect the callous and unforgiving conditions that these men endured. All the performances are decent enough, but one cannot help but think that there was not enough time or space in this story, to better explore the inner turmoil of the film's central character. It is almost like Hanks has typecast himself as the WWII / Boat Captain hero that everyone already knows and loves, and that this alone is enough to carry the film from beginning to end. Although it must be noted that his excellent binoculars-acting is faultless.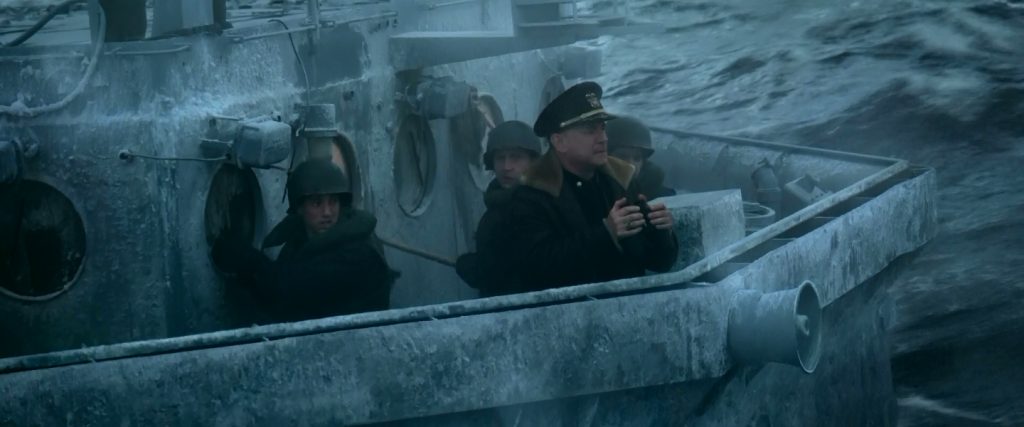 The film was originally due to be released in movie theatres in June but due to the Covid-19 epidemic, it was bought by Apple TV+ and released on their streaming platform in July. One cannot help but feel that the experience of seeing Greyhound on the big screen would have been much more gratifying, with it's large scale battle sequences being much better suited to a big screen format. Having said that, the action is the main pull here and fans of this particular genre will still enjoy the tense and sometimes sea sickness-inducing scenes as the brave men of the U.S. Navy face down the elusive and deadly enemy.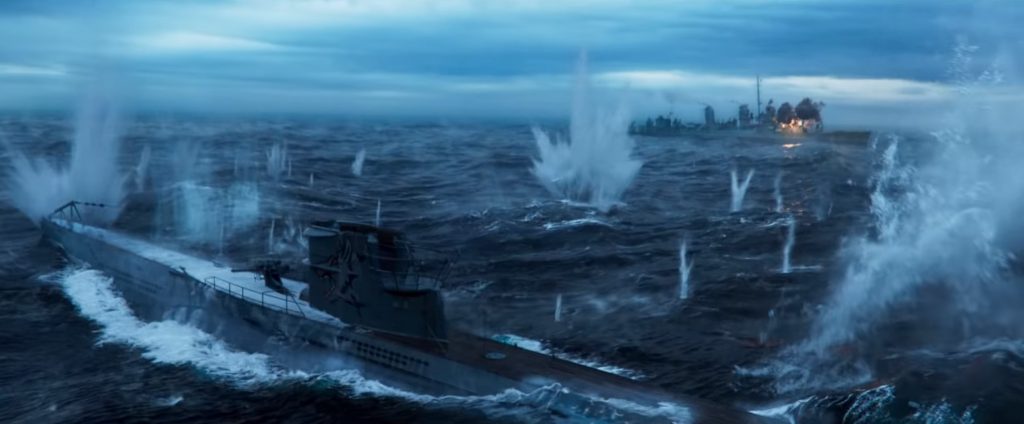 Overall, Greyhound is decidedly average and to some degree old-fashioned. It has been referred to as a 'Dad Movie' and it's hard to view it as anything more than that. It lacks the sophistication of something like Dunkirk and certainly fails to develop the characters to any satisfactory degree. One can't help but feel that the central message and theme is rather weak, alluding to an American ideal of good and evil with a little help from a Christian God. Ok if you just want to enjoy an hour and a half of maritime carnage, not so brilliant as a well tempered and thought-out war film.
Read more of our film reviews here and and please join us on Facebook and Twitter.
If you enjoy our content, please consider supporting us here.