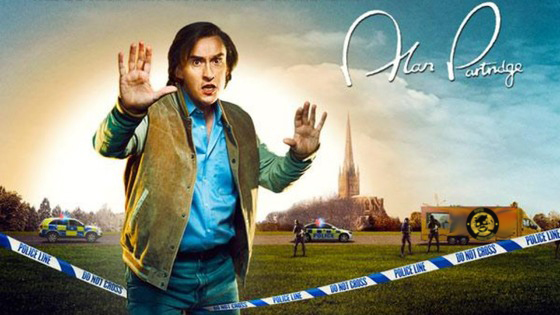 Knowing me Alan Partridge, knowing you Alpha Papa, AHA!
Rumours of this film go back to 2004 and arguments about it's funding and the script itself have waged until last year when the BFI, StudioCanal and Steve Coogan, amongst other parties, agreed on a deal.
The film stars Coogan as Alan Partridge but also brings in Colm Meaney as DJ Pat Farrell, aswell as old favourites Felicity Montagu as Lynn Benfield, Simon Greenall as Michael the Geordie, Darren Boyd, from Coogan's own 'Saxondale', as Daniel Langford and Phil Cornwell as Dave Clifton amongst others.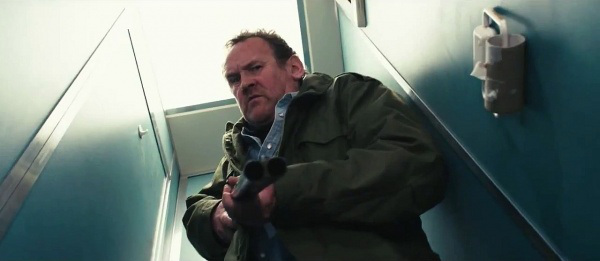 The premise is simple, the radio station has been taken over by media conglomerate, turning North Norfolk DIgital into 'Shape', a station for younger listeners. They sack Pat, on the advice of Alan (who is trying to save his own job), but Pat doesn't take kindly to the news, and then proceeds to hold employees at the station hostage as he broadcasts live on the airwaves.
A spoof of the action movie genre, particularly films such as Die Hard, the film provides great comedy scenes, moments of pondering and line after quotable line like only Alan Partridge does, whilst also providing a satirical eye opening commentary on the current media business and things like media conglomerates and take-overs. The film also allows the classic character to keep all of the satire it can muster of various TV and radio personalities and the personality of this insecure small man.
The comedy takes in two movie genres – the desperate journalist unscrupulously exploiting a sensational story (Ace in the Hole) and the siege thriller (any action movie post Die Hard). In this case Alan, now middle-aged, divorced, his career on the skids, is reduced to working at a very minor local radio station. Pat occupies the station, taking the current staff and the new management hostage, and demands a return to the old-fashioned public service outfit it used to be. Pat is a decent man driven to the edge, and he asks for his trusted colleague Alan to be his link to the authorities and the general public. Alan is a self-serving hypocrite who, having sold out Pat to the new owners to protect his own job, now sees the possibility of promotion and new fame by acting as Pat's spokesman. It's a cleverly contrived situation, with Coogan and his team of writers squeezing the story's comedy potential to the last bitter drop.
Alpha Papa is also very well shot, with deeply lit scenes that provoke a big blockbuster mood, something the TV show lacked due to budget constraints and because when it was filmed in the 1990s it would have been shot on video. Coogan also selected a great soundtrack to fill out the show with various classics and calls to obscure bands of yesteryear, which totally suits the character and the film – they are radio DJ's after all.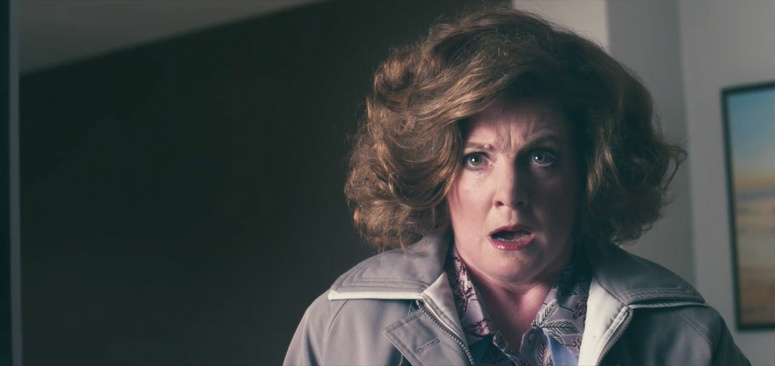 The film kicks off with a great scene of Alan in the car singing along to 'Cuddly Toy' by Roachford, the scene just typifies some hilarious humour and a great reference to an obscure song from the annuls of history.
This is along with other great scenes of the various DJ's making gaffes on air, ther launch party for the radio station involving Dave Clifton, as he does throughout the film, being that annoying pretentious idiot that he is. There's also some more childish practical humour like Michael the Geordie hiding out in a cupboard and coming out with the most memorable line ' Ay, I've done a poo in the box.'
But although the film is thorough and enjoyable, it does have that feel of being a TV show still. In reality, this film should have been made into a special on television, perhaps at Christmas, as long as it could of kept the budget. Alpha Papa is a 90 minute episode of Alan Partridge on the big screen, and that's the only thing that strikes me as strange about the whole experience. Perhaps it will feel better when watching it on DVD. Although, I am glad they didn't use the film to take Alan to Africa or America or something similar and take the show out of it's context.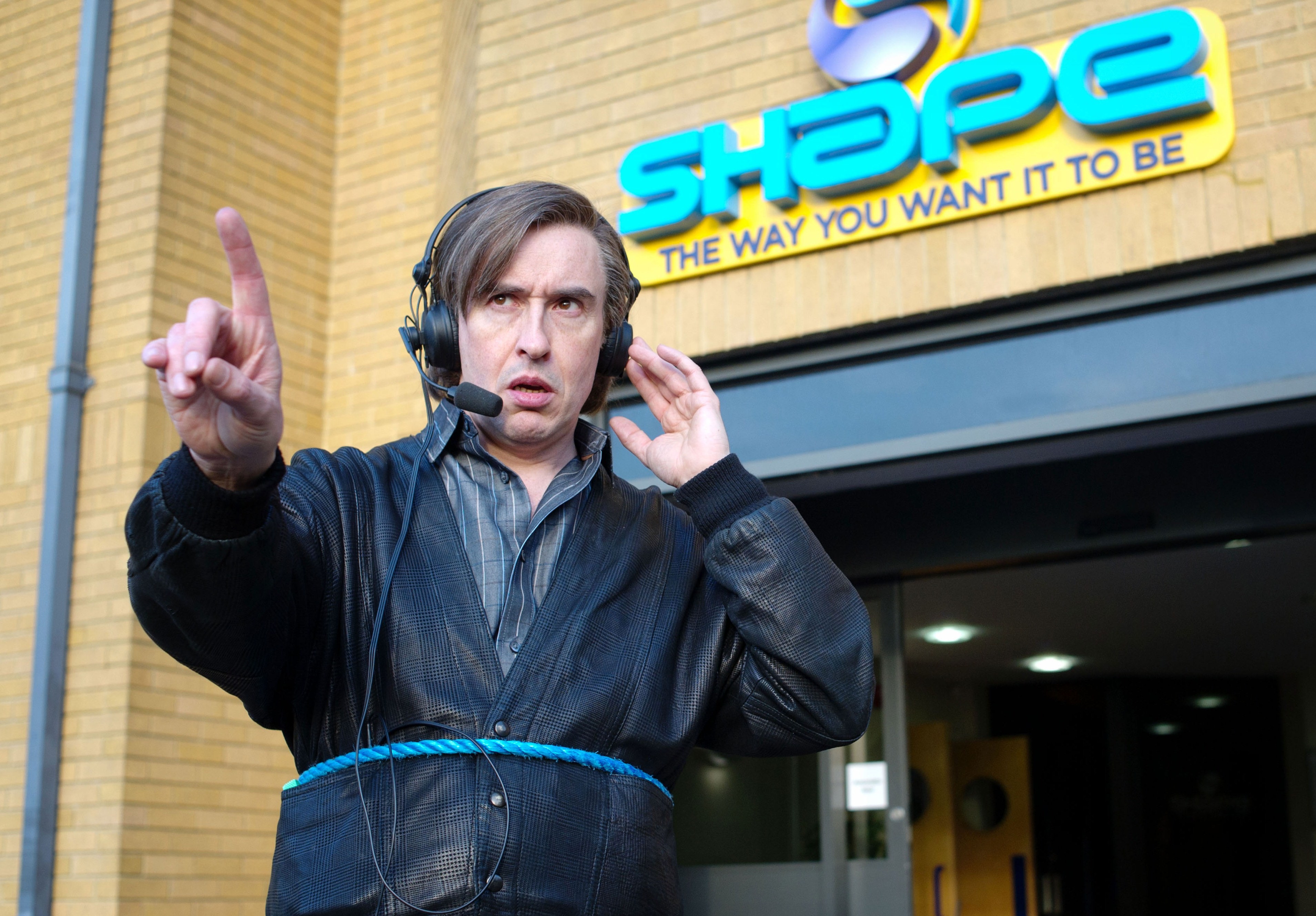 The other feeling is that this is the same story from the TV show 'I'm Alan Partridge'. His career, that travelled to the heights of his own chat show, have plummeted, leaving both his personal and processional life to a new low and he is seeking any opportunity to get back to the top and reclaim the fame he craves. Deja vu anyone?
But through it's minor criticisms, the film remains 91% fresh on rotten tomatoes and boasts a 7.8 on IMDB. Despite some minor glitches, this is a laugh a minute encounter that had me cringing and holding my stomach in belly laughter in the cinema, along with the many who were watching the film in the packed out screening. I recommend you watch this film, even if your not a Coogan/Partidge fan, it will have you in fits of laughter I'm sure!
Read more of our film reviews here and and come and say hello on Facebook and Twitter.
If you enjoy our content, please consider supporting us here.