Arguably Taiwan's most notable artistic export to the west, Ang Lee has risen to become one of the world's most well-respected and eclectic filmmakers of the modern age. Starting out in his native country making such notable films as Pushing Hands (1991), The Wedding Banquet (1993) and Eat Drink Man Woman (1994), which have become collectively known as the "Father Knows Best" Trilogy. Lee then turned his capable hands and a discerning eye towards more western-oriented subjects, which ranged from moving family dramas like The Ice Storm (1997) to blockbuster comic-book fare in the shape of Hulk (2003).
Despite working in a wide variety of genres, Ang Lee's work has a common thematic style in which he often explores repressed feelings and thoughts, looking at the ways in which we process certain experiences and often bury our emotions. He is also the first non-white film director to win an Academy Award for Best Director, which he has won twice.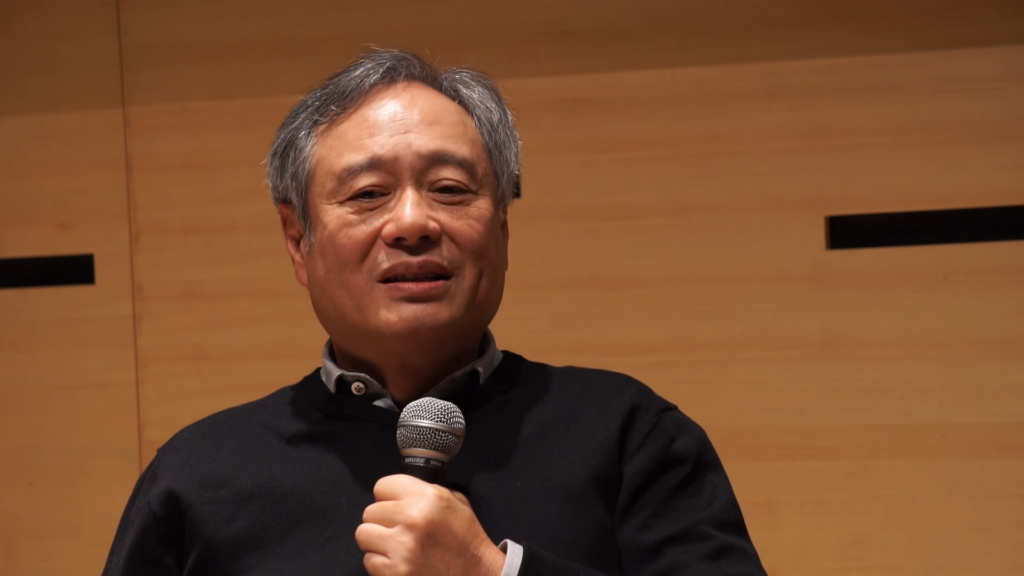 "I grew up pretty peacefully, in that Eastern way. You easily solve problems, believe in harmony. Reduce conflicts, take orders until one day you give orders."

Ang Lee
Although he is mainly recognised for his directorial work, Ang Lee has also produced many films and written a handful of works. He has even appeared in a couple of movies as an actor, albeit in more minor roles and cameo appearances. At 66 years old, he has started to produce less work, working on and releasing a film roughly every four years. But his career is by no means over, and there is still plenty of room and time for this excellent artist to create more exceptional movies for us to enjoy.
We advise seeing as many Ang Lee films as you can, but why not start with our shortlist of five selections below, which represent this astonishing filmmaker's varied range of styles and settings. As always, our selections are listed chronologically…
1. Sense and Sensibility (1995)
Having enjoyed great success at home as well as internationally with his "Father Knows Best" trilogy of films, one would not have expected the Taiwanese filmmaker to be helming an adaptation of an English literary classic, but this is just what Ang Lee did with Sense and Sensibility (1995). Directing British screen legends Emma Thompson and Alan Rickman, alongside other notable talents such as Kate Winslet and Hugh Grant, this delightful period romantic comedy-drama was an instant success and quickly became a much loved modern classic.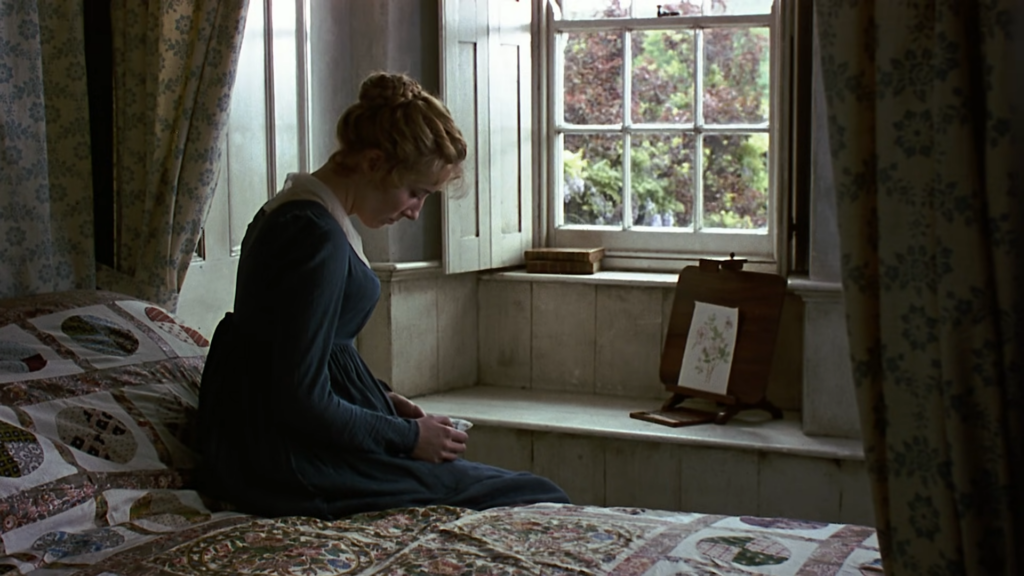 Lee won the Golden Bear at the Berlin Film Festival, and the film was also nominated for seven Academy Awards, winning Best Adapted Screenplay for its star and screen writer Emma Thompson. It also won a Golden Globe for Best Motion Picture Drama, not a bad haul for his first bonafide western film.
When Elinor Dashwood's father dies, her family's finances are left in ruins. After the Dashwoods move to a cottage in Devonshire, Elinor's sister Marianne is torn between the handsome John Willoughby and the older Colonel Brandon. Meanwhile, Elinor's romantic hopes with Edward Ferrars are hindered due to his prior engagement. Both Elinor and Marianne strive for love while the circumstances in their lives constantly change.
2. Ride with the Devil (1999)
Our second selection, Ride with the Devil (1999), sees Ang Lee tackle another historical drama, but this time the action takes place in The United States around the time of the American Civil War. This western is critically acclaimed despite poor box office returns when it was released. The film marks the second collaboration between Ang Lee and Tobey Maguire, who first worked together in The Ice Storm.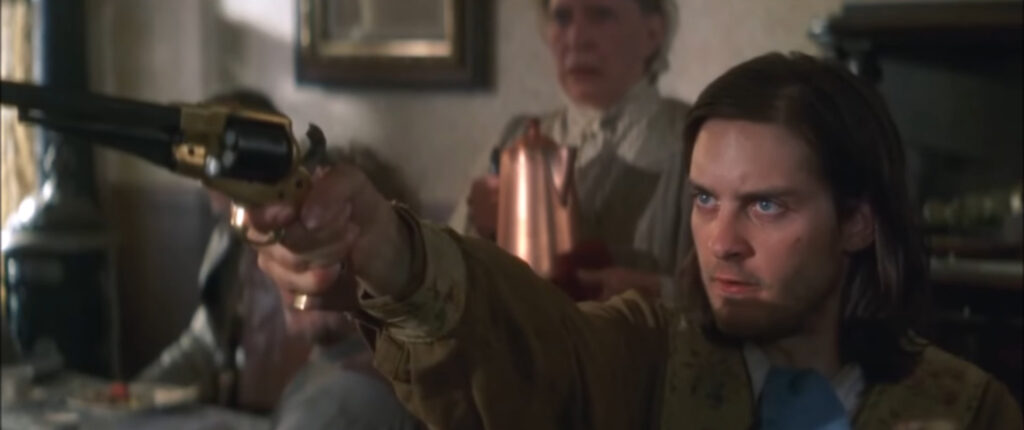 A gripping and exciting movie about loyalty, love and loss, Ride With The Devil also stars Skeet Ulrich, country music star Jewel and Jeffrey Wright. Not a typical Civil War film, the story concentrates on the actions of Missouri guerilla fighters whose exploits were often horrific and bloody as they were usually a law unto themselves, siding with neither the Union Army or the Confederacy. An underrated 90s western that will appeal to all fans of the old west genre.
On the fringes of the Civil War, Missouri Bushwackers engage in guerrilla warfare with Union Jayhawkers. Bushwackers Jake Roedel and Jack Chiles, out to avenge the murder of Jack's father, are joined by George Clyde and his former slave, Daniel. Hiding out for the winter, Jack has a short romance with a war widow. Jake steps in to take care of her and her newborn before joining Quantrill's famous Kansas raid.
Beautiful to behold, critically acclaimed and loved by audiences, Crounching Tiger, Hidden Dragon (2000) was a smash hit for Ang Lee, becoming the highest-grossing foreign-language film in many countries. An example of "wuxia" martial arts films, which chronicle the exploits of the heroes of ancient China, the opportunity to make this movie was a dream come true for Ang Lee, who assembled an international crew together in order to create a visually breath-taking story.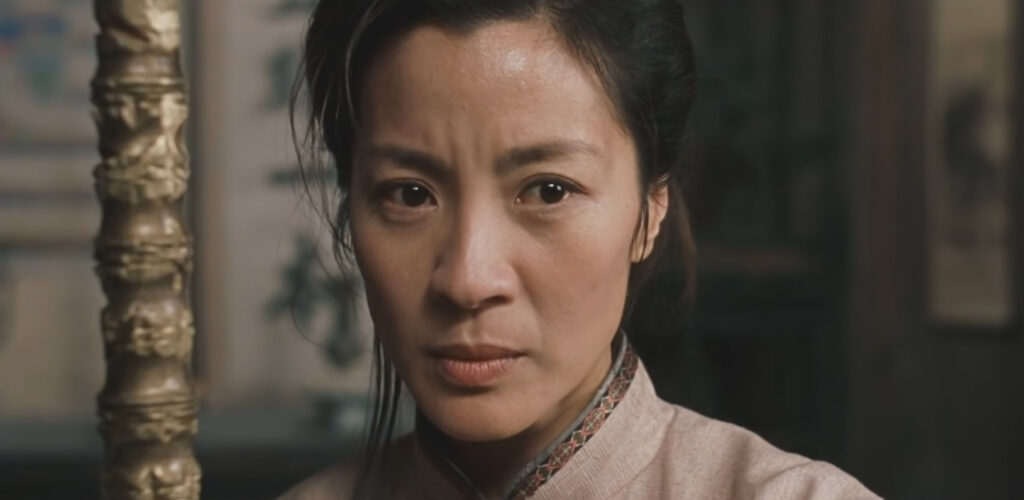 Starring Chow Yun-Fat, Michelle Yeoh and Ziyi Zhang, Crouching Tiger was nominated for ten Academy Awards, winning Best Foreign Language Film and four other technical awards. The title is taken from a Chinese idiom that describes a place or situation that is full of unnoticed masters.
In 19th century Qing Dynasty China, a warrior gives his sword, Green Destiny, to his lover to deliver to safe keeping, but it is stolen, and the chase is on to find it. The search leads to the House of Yu where the story takes on a whole different level.
4. Brokeback Mountain (2005)
One of the most moving love stories in modern cinema, Brokeback Mountain (2005), once again saw Ang Lee take on a project that was unlike anything he had tackled previously. Based on a Pulitzer Prize-winning short story by Annie Proulx, the film sparked fierce debate among movie-goers and critics alike and, as a result, became something of a cultural phenomenon as well as a resounding box office success. Stars Heath Ledger and Jake Gyllenhaal both gave incredible, emotional performances and were rightly hailed for their bravery in choosing such roles in their blossoming careers, in which they both usually played straight leading men.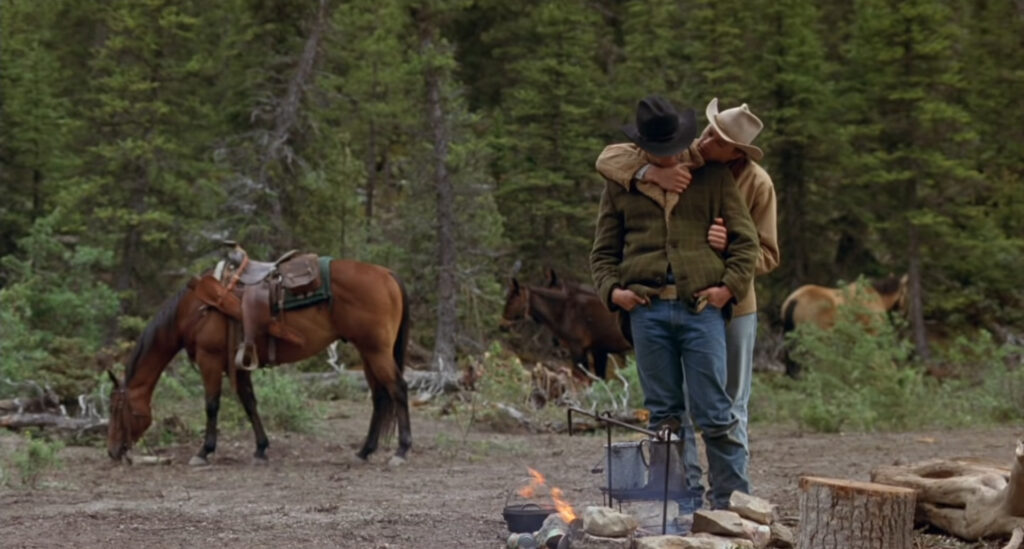 On the film, Lee was quoted as saying, "To me, Ennis stands for the conservative side of America. He's the biggest homophobe in the whole movie – culturally and psychologically – but by the time he admits his feelings, it's too late." This serves as an accurate and succinct summation of the movie's core theme. In our opinion, this film is essential viewing and will no doubt remain a popular milestone in cinema for many years to come.
Broke Back Mountain is included in our Top 5 Prdie Movies which you can view here.
In 1963, rodeo cowboy Jack Twist and ranch hand Ennis Del Mar are hired as sheep herders in Wyoming. One night on Brokeback Mountain, Jack makes a drunken pass at Ennis that is eventually reciprocated. Though Ennis marries his longtime sweetheart, Alma, and Jack marries a fellow rodeo rider, the two men keep up their tortured and estranged affair over the course of 20 years.
5. Life of Pi (2012)
Based on Yann Martel's novel of the same name, Life of Pi (2012) is a story that comes from the magical-realism genre of literature. It portrays a journey of survival undertaken by Pi Patel (played by Suraj Sharma), who finds himself adrift in a lifeboat with a Bengal tiger after the ship he and his family are aboard sinks in the middle of the ocean. What follows is a tale of existential crisis and questioning of faith rendered beautifully using incredible 3D technology to bring to life a previously considered unfilmable story.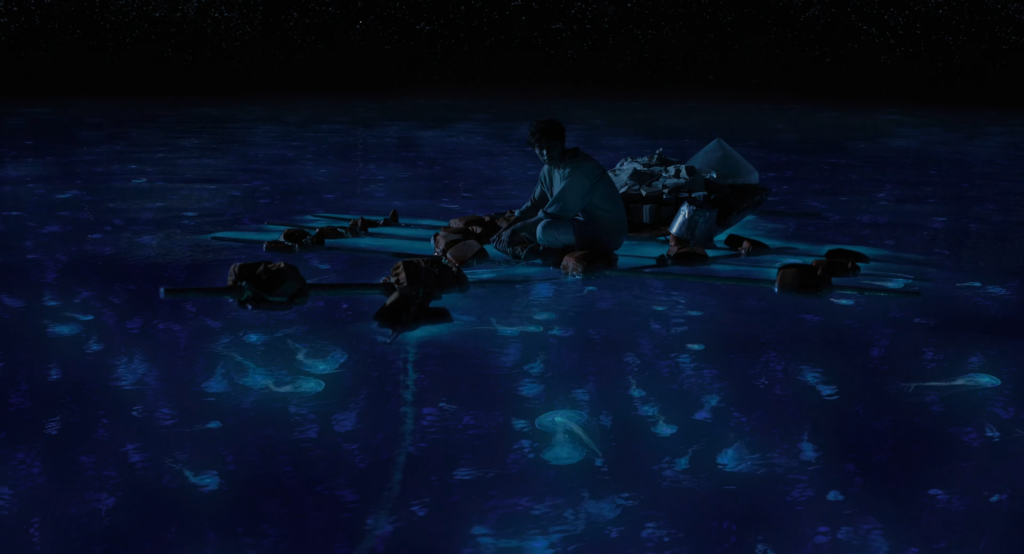 Life of Pi went on to receive 11 Academy Award nominations, winning Best Director for Lee. The film took $609 million at the box office from a budget of $120 million. Arguably one of the best books to screen adaptations ever created, this movie comes highly recommended to all cinema lovers and will no doubt delight anyone who appreciates something unique to watch.
After deciding to sell their zoo in India and move to Canada, Santosh and Gita Patel board a freighter with their sons and a few remaining animals. Tragedy strikes when a terrible storm sinks the ship, leaving the Patels' teenage son, Pi, as the only human survivor. However, Pi is not alone; a fearsome Bengal tiger has also found refuge aboard the lifeboat. As days turn into weeks and weeks drag into months, Pi and the tiger must learn to trust each other if both are to survive.
Well, there's our Top 5 Ang Lee Films!
Think we've missed any out or not included your favourite Ang Lee movie? Then let us know in the comments below.
You can read more of our articles here.
Please join us on social media on Facebook, Instagram, Tik Tok and Twitter. We really appreciate all the likes, shares, retweets etc., and we would love to hear from you and continue the wonderful celebration of all things cinema on these platforms.
If you love to watch videos on YouTube, then please subscribe to our channel here. There's lots of fun and informative videos uploaded that we hope you will enjoy!
We have a passion for movies and aim to produce entertaining and informative movie-related content. It certainly is a lot of hard work, but we love films so much that it's worth all the effort. We have to keep the lights on and make sure we have plenty of caffeine to keep all of the articles, videos and social media posts coming, so if you like our work, then please consider supporting us at Buy Me A Coffee here. You can also become a More Movies patron on Patreon here.
To help support us here at More Movies, we do use advertising in a few places, so we appreciate it if you do not use AdBlockers on our site, as this helps keep a few pennies trickling in. We also utilise affiliate links throughout the site, usually to help guide our readers to places to stream, rent or buy the movies we talk about. One of the biggest sources for movies online is Amazon Prime Video, where you can stream over 18,000 films. If you are interested in Prime and haven't signed up yet, you can get a 30-day free trial via this affiliate link, which helps support us too.