Sound of Metal (2019) is the new Darius Marder directed film, nominated for six Academy Awards, including Best Picture, at this year's Oscars.
The film stars the brilliant Riz Ahmed as Ruben Stone, a drummer who loses his hearing. Ahmed is famous for many roles, including his turn as Bodhi Rook in Rogue One: A Star Wars Story (2016) and Carlton Drake in Venom (2018), but this is Ahmed's first Oscar nomination for Best Actor, and in my opinion, it is totally deserved.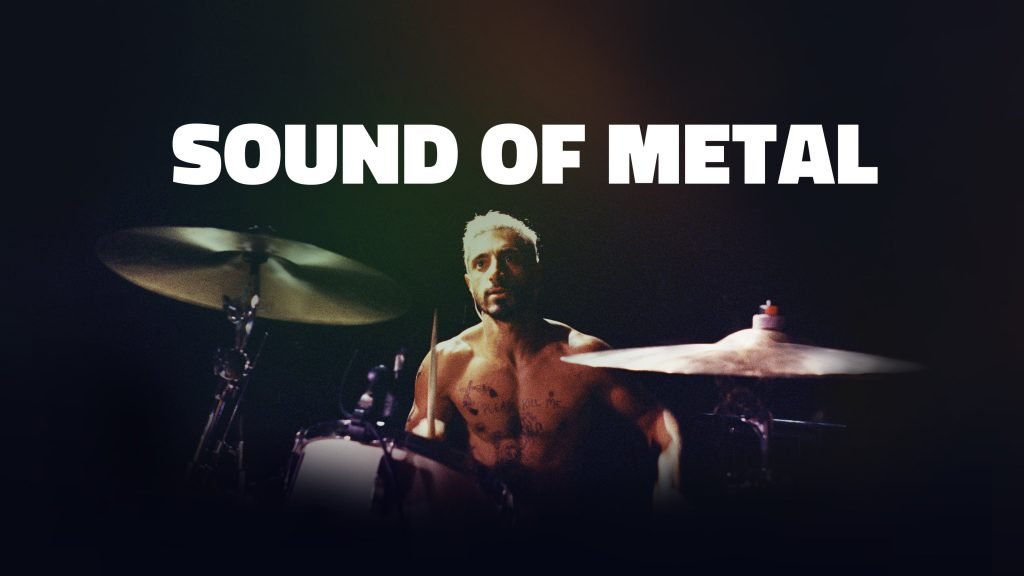 The story of Sound of Metal
The story follows Ruben, a punk-metal drummer who, during a series of adrenaline-fueled gigs, begins to experience intermittent hearing loss. When a specialist tells him his condition will rapidly worsen, he thinks his music career — and with it, his life — is over.
Ruben's bandmate and girlfriend Lou, played by Olivia Cooke, checks the recovering heroin addict into a secluded, sober house for the deaf in the hopes it will prevent him from relapsing and help him learn to adapt to his new situation. Here Ruben is guided by Joe, played brilliantly by Paul Raci, in an effort to help him accept his fate. But after being welcomed into a community that accepts him just as he is, Ruben has to choose between his equilibrium and the drive to reclaim the life he once knew.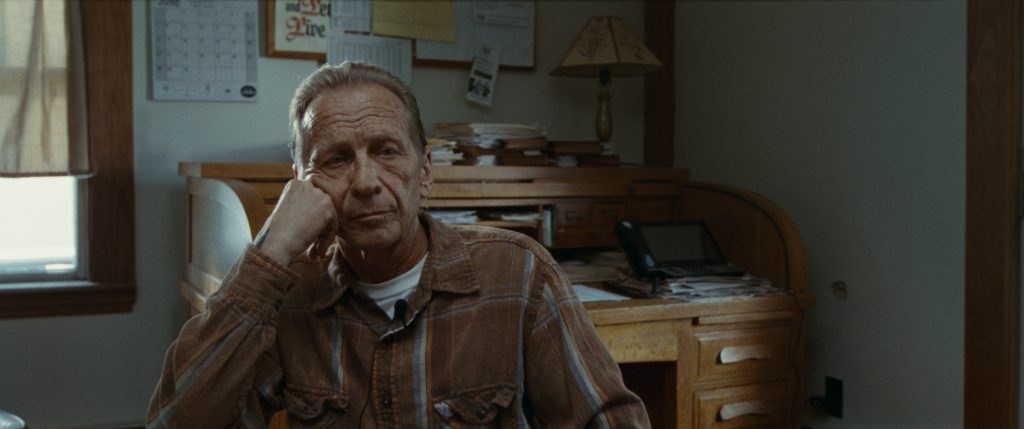 An age old story
It's a story that has been told before, one of a musician losing their hearing and facing deafness. We experienced Gary Oldman's performance as Beethoven suffering deterioration in his hearing in Immortal Beloved (1995), as well as Paul Kaye's fantastic performance as Frankie Wilde in It's All Gone Pete Tong (2004) – a film about a superstar DJ whose career spirals downwards due to a hearing disorder.
But I think Sound of Metal approaches the subject matter in one of the most interesting and intense stories yet. Riz Ahmed's performance is stunning, watching a man struggling to accept this massive change in his life. Ruben is a man forced to move from a life of rock n roll and partying to one of solitude and reflection.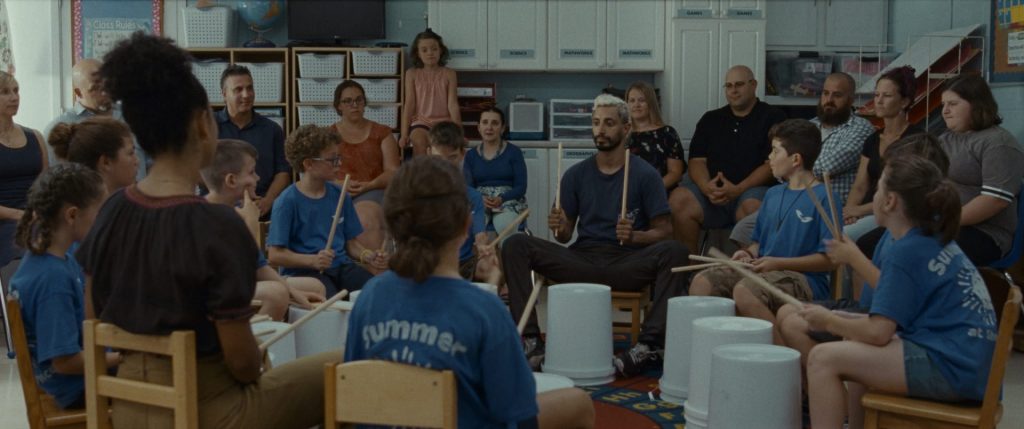 The Sound Design of Sound of Metal
What really grabs the attention of the viewer, though, is some phenomenal sound design. The film is purposefully quiet for the most part. The beginning allows us to experience those beautiful subtle audible soundbites of life – coffee dripping, birdsong and the sound of the wind. It's comfy and warm, like listening to ASMR ambience as you sink into the sofa. But then, much like Ruben's hearing, the audio dips in and out, things crackle and hiss and pop. And by the end of the film, when Ruben tries out hearing aids, we experience the audio onslaught of noise that he is going through.
This journey through the film's soundscape places the viewer into the heart of the matter and makes us value what we have and empathises with that which Ruben has lost.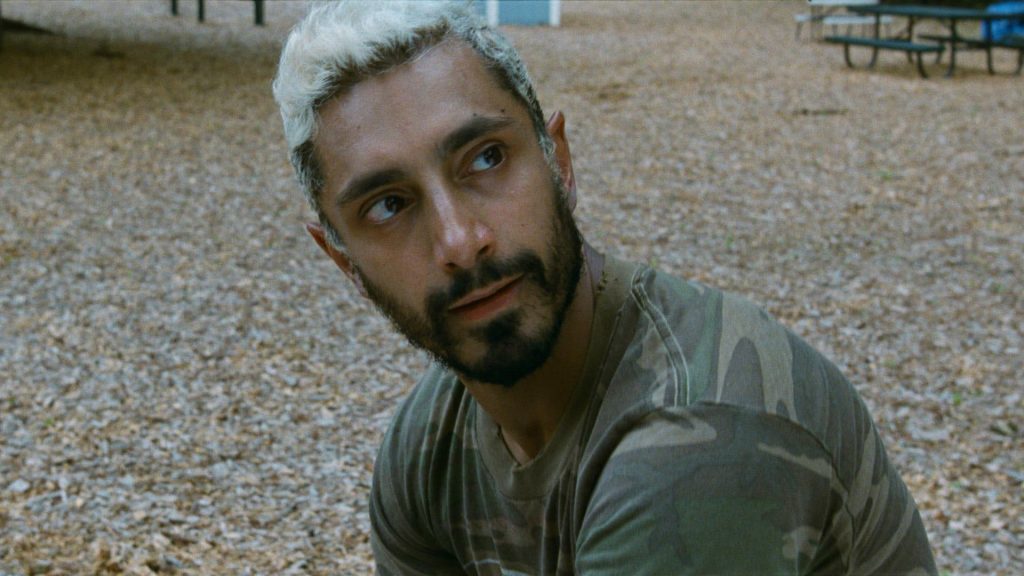 The fantastic Riz Ahmed
Ultimately, the film is anchored by Ahmed's strong performance, as he is tasked with delivering so much emotion using physicality and expression to draw you into the character's plight. As you stare into those powerful big brown eyes, the thrashing power seeps out. It's a performance of emotional gravity, and it is clearly obvious why he has been nominated for Best Actor at the Academy Awards. He delivers everything the character needs and then some. It's riveting and understated, hitting just the right beats and the right time.
I have been a fan of Riz Ahmed's work for many years now, going all the way back to Four Lions (2010), and it is so fantastic that he has been given the opportunity to work on a film like this and get some well-deserved recognition.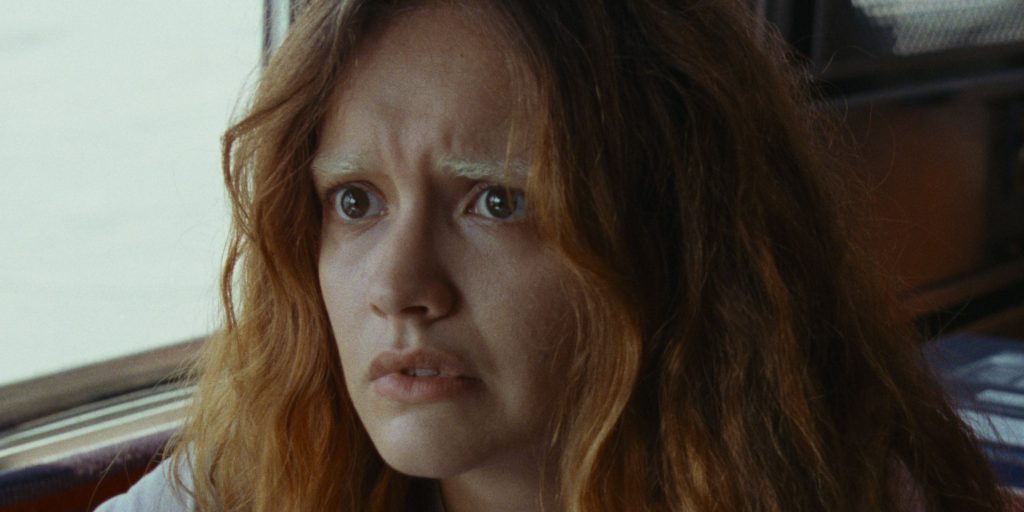 It's also a fantastic feature debut for Darius Marder in the director's seat. It's not a bad idea to kick your career off with an excellent film nominated for Best Picture. I am very excited to see what he does next.
Summary
Sound of Metal is powerful and unique. It's a film reflecting on something that is so precious to us, but we often take for granted. I think this is why it resonates with viewers. It's a universal insight that makes us all reflect and feel a great deal of empathy for a character.
That's it for this review of Sound of Metal
What do you think of Sound of Metal? Let us know in the comments.
You can read more of our reviews here.
Please join us on social media on Facebook, Instagram, Tik Tok and Twitter. We really appreciate all the likes, shares, retweets etc., and we would love to hear from you and continue the wonderful celebration of all things cinema on these platforms.
If you love to watch videos on YouTube, then please subscribe to our channel here. There's lots of fun and informative videos uploaded that we hope you will enjoy!
We have a passion for movies and aim to produce entertaining and informative movie-related content. It certainly is a lot of hard work, but we love films so much that it's worth all the effort. We have to keep the lights on and make sure we have plenty of caffeine to keep all of the articles, videos and social media posts coming, so if you like our work, then please consider supporting us at Buy Me A Coffee here.
To help support us here at More Movies, we do use advertising in a few places, so we appreciate it if you do not use AdBlockers on our site, as this helps keep a few pennies trickling in. We also utilise affiliate links throughout the site, usually to help guide our readers to places to stream, rent or buy the movies we talk about. One of the biggest sources for movies online is Amazon Prime Video, where you can stream over 18,000 films. If you are interested in Prime and haven't signed up yet, you can get a 30-day free trial via this affiliate link, which helps support us too.