Indeed, some of the very best movies have involved baseball in one way or another, and similarly, some of the very worst movies have too. For example, the movie Ed (1996), which features Friends star Matt LeBlanc playing a minor league ballplayer who befriends a chimpanzee that happens to be incredible at baseball. Suffice to say, it is ranked as one of the worst films ever made.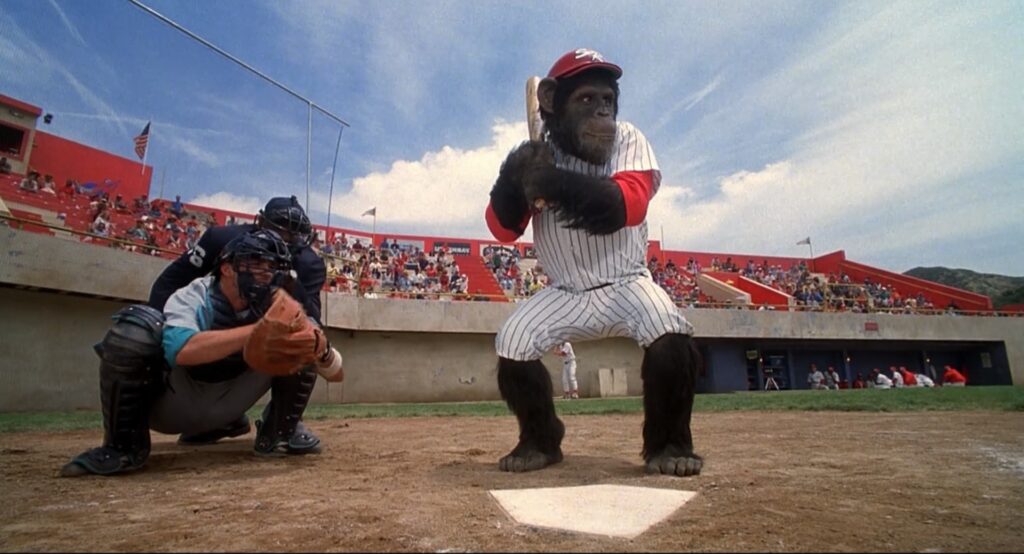 Having grown up in the U.K. with little to no knowledge of the sport outside of the movies, I have to admit that baseball films are probably my favourite type of American sports movie. I'm not sure exactly why. Perhaps I just liked the films, and they happened to be baseball themed, or there is possibly a deep-rooted subconscious pining for the sport somewhere in my psyche. Either way, I am compelled to list my favourites below in Our Top 9 Baseball Movies list. As always, the selections appear chronologically…
1. The Bad News Bears (1976)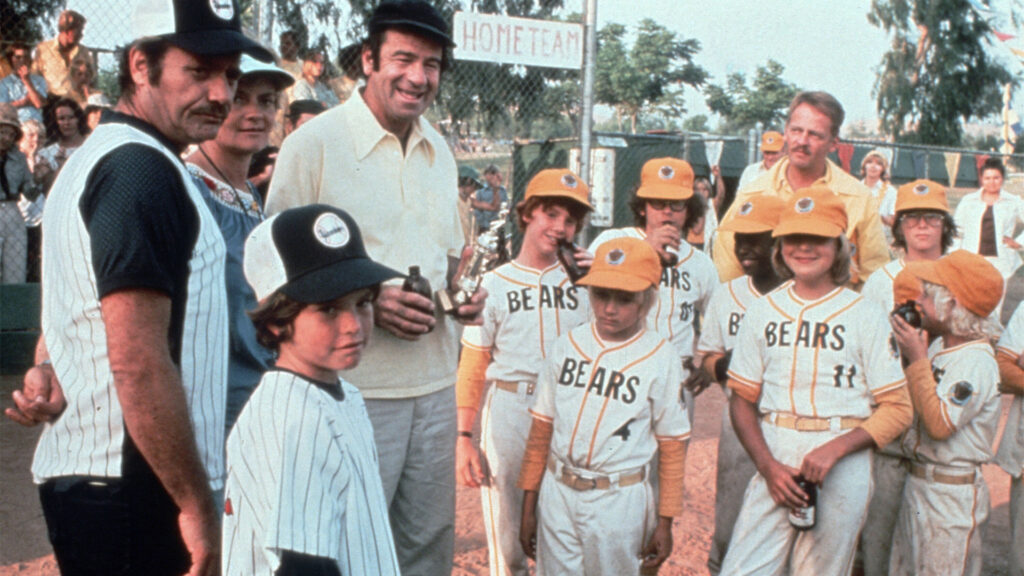 Hard-drinking, ex-minor-league hopeful Morris Buttermaker begrudgingly agrees to coach a Little League team at the behest of lawyer-councilman Bob Whitewood, who has a vendetta against the league for excluding his marginally talented son from play. After failing with his new team of misfits, Buttermaker enlists feisty and gifted pitcher Amanda Whurlitzer to lead the charge, but can he find the luck and patience to whip these outcasts into shape?
2. The Natural (1984)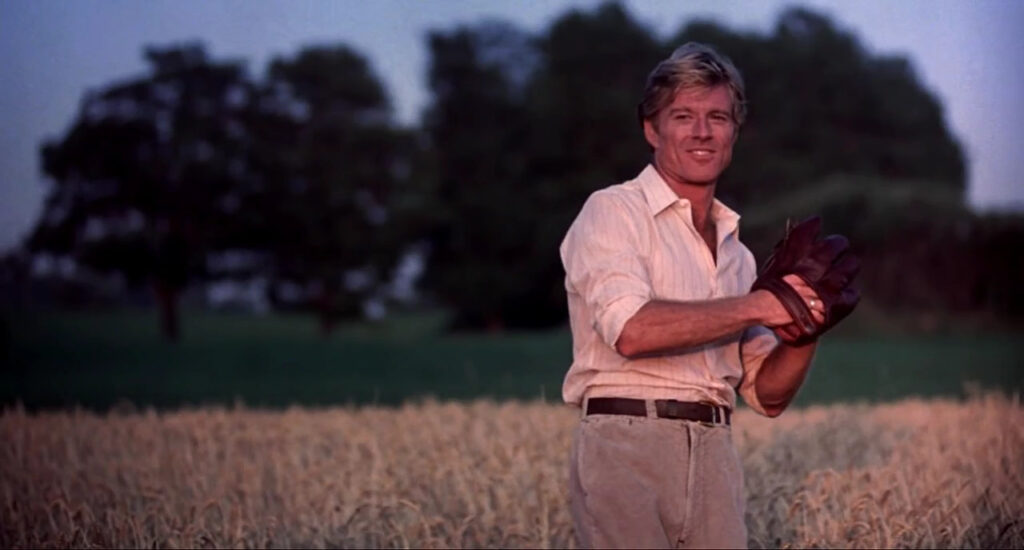 On the way to a tryout with the Chicago Cubs, young baseball phenom Roy Hobbs is shot by the unstable Harriet Bird. After 16 years, Hobbs returns to pro baseball as a rookie for the last-place New York Knights. Despite early arguments with his manager, Pop Fisher, Hobbs becomes one of the best players in the league, and the Knights start winning. But this upsets the Judge, their owner, who wants Hobbs to lose games, not win.
3. Brewster's Millions (1985)
A wonderful rags-to-riches comedy, Brewster's Millions (1985) stars Richard Pryor and John Candy. It was inspired by a 1902 novel of the same name in which the central character Montgomery Brewster inherits $1 million from a recently deceased relative. But the windfall comes with a catch, either Brewster can take the million and run or accept the challenge to spend £30 million in 30 days in order to inherit the entire estate worth £300 million.
After accepting the challenge, Brewster sets about spending the money as best as he can without breaking any of the strict conditions that it entails, one of which is that he cannot reveal what he is attempting to do to anyone else, including those nearest and dearest to him.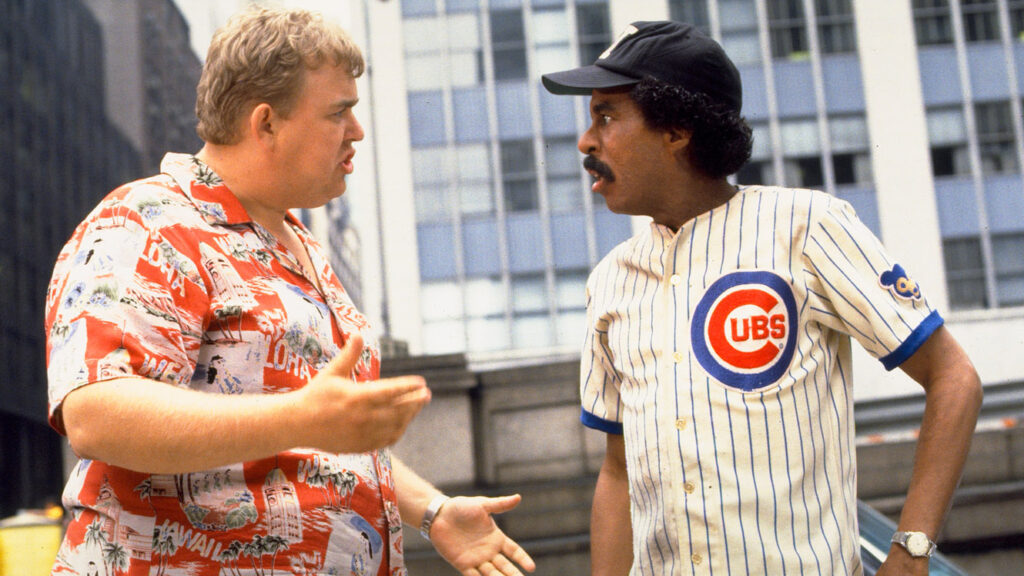 After losing his position as a minor-league pitcher, Montgomery Brewster learns his great-uncle has left him $300 million. To inherit it, Brewster must spend $30 million in 30 days under a complicated set of rules that forbid him from donating too much to charity or retaining any new assets when the period is up. Unable to share details about the will's odd conditions with anyone, Brewster sets out to spend his money under the stern eye of paralegal Angela Drake.
4. Bull Durham (1988)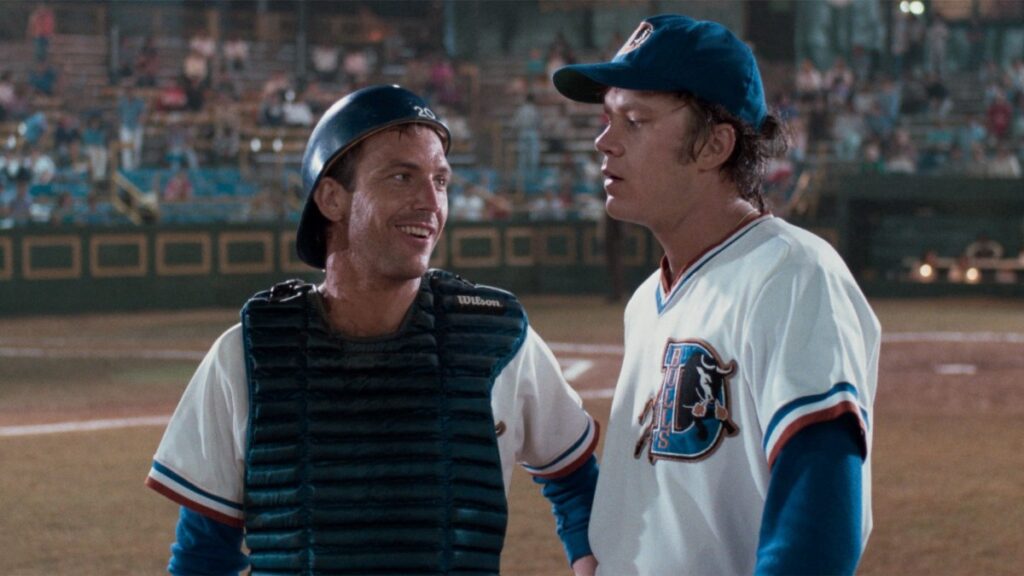 In Durham, N.C., the Bulls minor league baseball team has one asset no other can claim: a poetry-loving groupie named Annie Savoy. As the team's season begins, Annie selects brash new recruit Ebby Calvin Laloosh, whom she christens "Nuke," to inspire with the religion of baseball. Nuke also receives guidance from veteran player Crash Davis, who settles Nuke's erratic pitching and teaches him to follow the catcher's lead.
5. Field of Dreams (1989)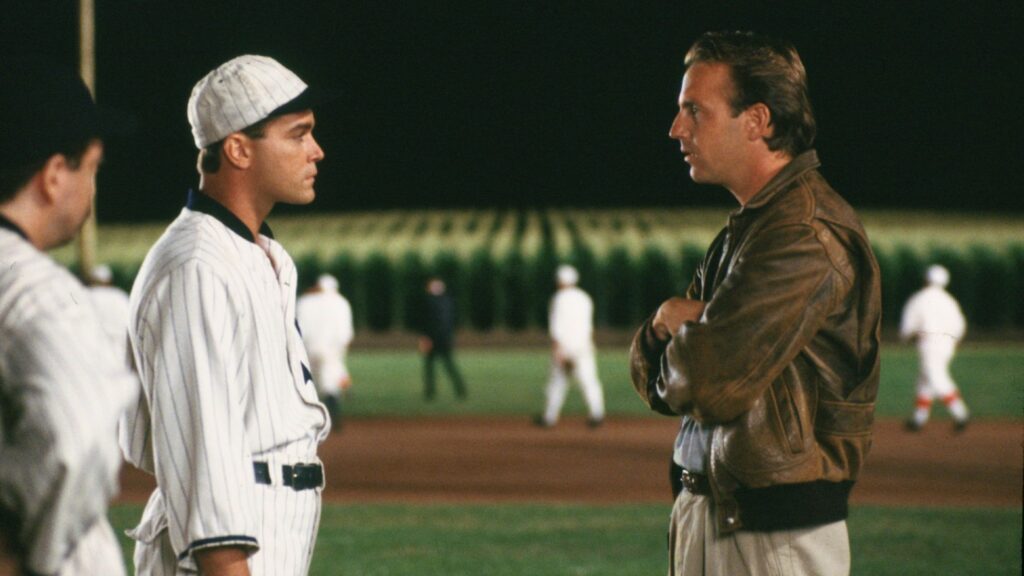 When Iowa farmer Ray hears a mysterious voice one night in his cornfield saying "If you build it, he will come," he feels the need to act. Despite taunts of lunacy, Ray builds a baseball diamond on his land, supported by his wife, Annie. Afterward, the ghosts of great players start emerging from the crops to play ball, led by "Shoeless" Joe Jackson. But, as Ray learns, this field of dreams is about much more than bringing former baseball greats out to play.
6. Major League (1989)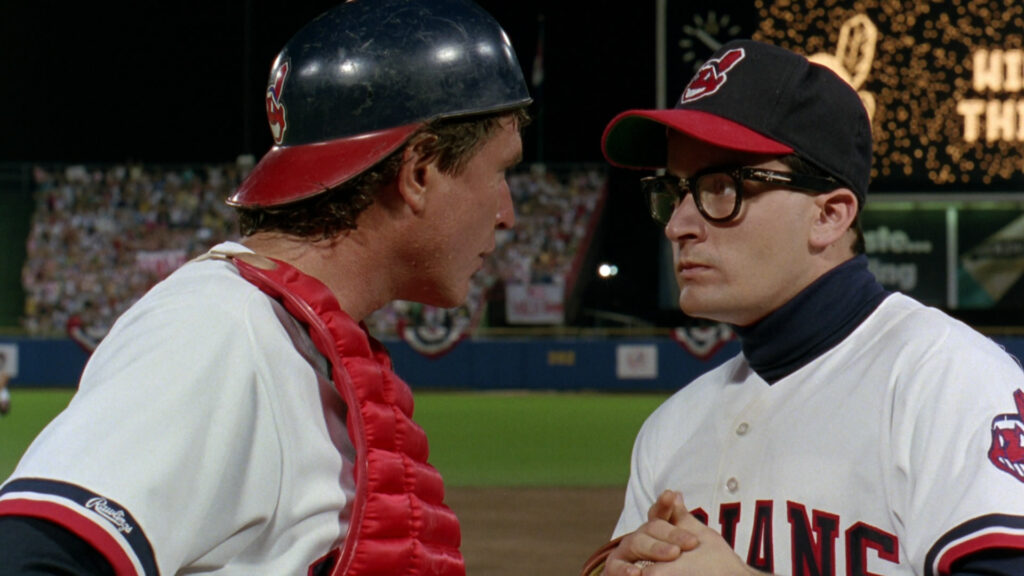 The new owner of the Cleveland Indians, former showgirl Rachel Phelps, has a sweetheart deal to move the team to Miami. But to break the lease with the city of Cleveland, ticket sales have to plummet. So Phelps hires the most incompetent players available, including near-blind pitcher Rick Vaughn and injury-prone catcher Jake Taylor. But her villainous tactics accidentally foster a can-do team spirit, turning the Indians into potential winners.
7. A League of Their Own (1992)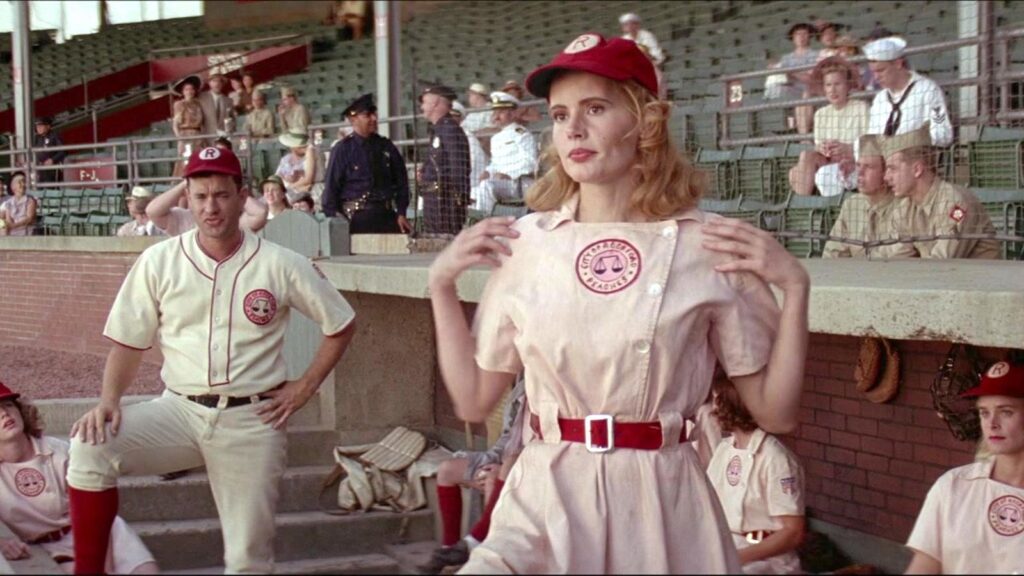 As America's stock of athletic young men is depleted during World War II, a professional all-female baseball league springs up in the Midwest, funded by publicity-hungry candy maker Walter Harvey. Competitive sisters Dottie Hinson and Kit Keller spar with each other, scout Ernie Capadino and grumpy has-been coach Jimmy Dugan on their way to fame.
8. Moneyball (2011)
Based on the book Moneyball: The Art of Winning an Unfair Game by Michael Lewis, Moneyball (2011) stars Brad Pitt, Jonah Hill and Philip Seymour Hoffman. This movie takes a look behind the scenes at a baseball club and concentrates its focus on the buying and selling of players. Although it sounds pretty dry and uninteresting, this movie is quite enthralling. Pitt plays Billy Beane, the manager of the Oakland Athletics.
Following a disastrous season, Beane has to deal with the departure of several of his key players and then figure out a way to replace them and have a better upcoming season on a minimal budget. He hires economic analyst Peter Brand (Hill), who convinces Beane that they can assemble a team good enough to perform competitively by playing the numbers. The only problem they have is convincing the old talent scouts and coaches that their old way of thinking will not produce the same results as this more mathematical, modern approach.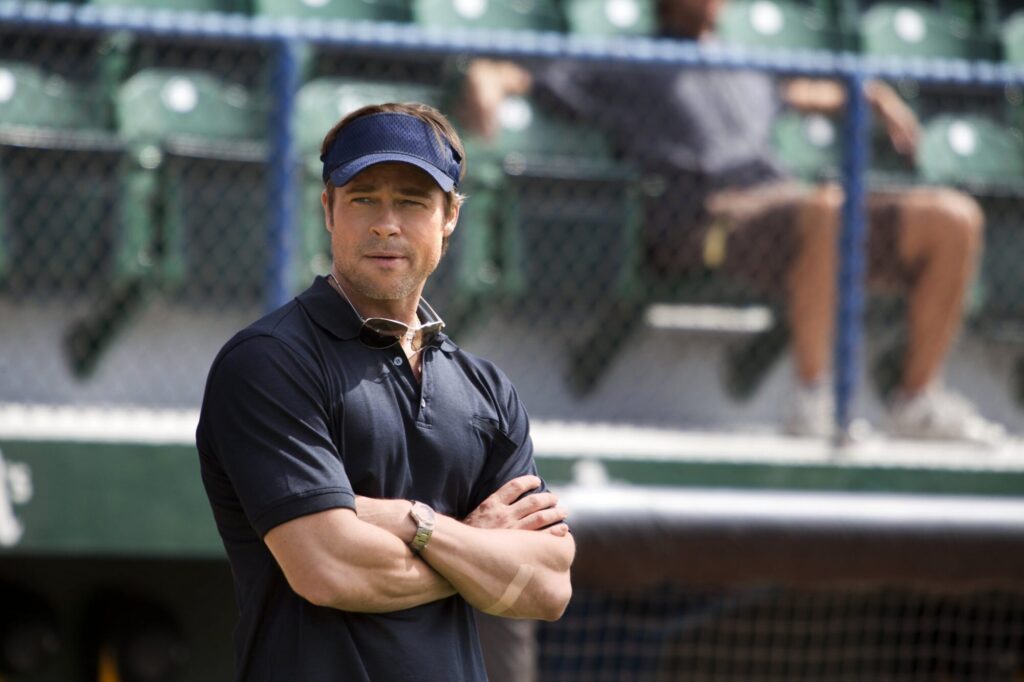 Billy Beane general manager of the Oakland A's, one day has an epiphany: Baseball's conventional wisdom is all wrong. Faced with a tight budget, Beane must reinvent his team by outsmarting the richer ball clubs. Joining forces with Ivy League graduate Peter Brand, Beane prepares to challenge old-school traditions. He recruits bargain-bin players whom the scouts have labeled as flawed, but have game-winning potential.
9. 42 (2013)
Baseball has produced a wealth of famous names throughout the years, perhaps none more famous than that of Jackie Robinson, the first black athlete to play major league baseball. In the modern era in which we live, it's almost impossible to think that there was a time when players of colour were not allowed to play in the same league as their white counterparts.
The story of Jackie Robinson is one that triumphs over racial discrimination and paves the way for players of all racial ethnicities to be able to compete at the same level. Starring the late Chadwick Boseman as Robinson, 42 (2013) is a story about triumph over adversity, told via the sport of baseball. With a supporting cast that includes Harrison Ford and Nicole Beharie, this contemporary baseball movie celebrates one of the sports most recognisable and beloved names.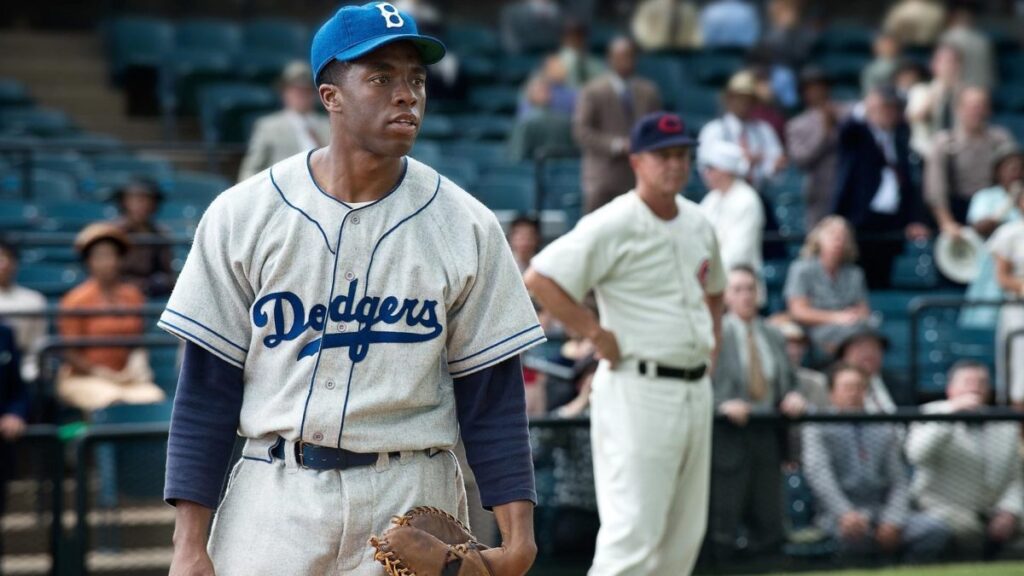 In 1946, Branch Rickey, legendary manager of the Brooklyn Dodgers, defies major league baseball's notorious color barrier by signing Jackie Robinson to the team. The heroic act puts both Rickey and Robinson in the firing line of the public, the press and other players. Facing open racism from all sides, Robinson demonstrates true courage and admirable restraint by not reacting in kind and lets his undeniable talent silence the critics for him.
So, that's our Top 9 Baseball Movies!
Think we've missed any out or not included your favourite baseball movies? Then let us know in the comments below.
You can read more of our articles here.
Please join us on social media on Facebook, Instagram, Tik Tok and Twitter. We really appreciate all the likes, shares, retweets etc., and we would love to hear from you and continue the wonderful celebration of all things cinema on these platforms.
If you love to watch videos on YouTube, then please subscribe to our channel here. There's lots of fun and informative videos uploaded that we hope you will enjoy!
We have a passion for movies and aim to produce entertaining and informative movie-related content. It certainly is a lot of hard work, but we love films so much that it's worth all the effort. We have to keep the lights on and make sure we have plenty of caffeine to keep all of the articles, videos and social media posts coming, so if you like our work, then please consider supporting us at Buy Me A Coffee here. You can also become a More Movies patron on Patreon here.
To help support us here at More Movies, we do use advertising in a few places, so we appreciate it if you do not use AdBlockers on our site, as this helps keep a few pennies trickling in. We also utilise affiliate links throughout the site, usually to help guide our readers to places to stream, rent or buy the movies we talk about. One of the biggest sources for movies online is Amazon Prime Video, where you can stream over 18,000 films. If you are interested in Prime and haven't signed up yet, you can get a 30-day free trial via this affiliate link, which helps support us too.