Drive My Car (2021) is a Japanese drama-road film recently nominated for Best Picture at the 94th Academy Awards and winner of Best International Feature Film.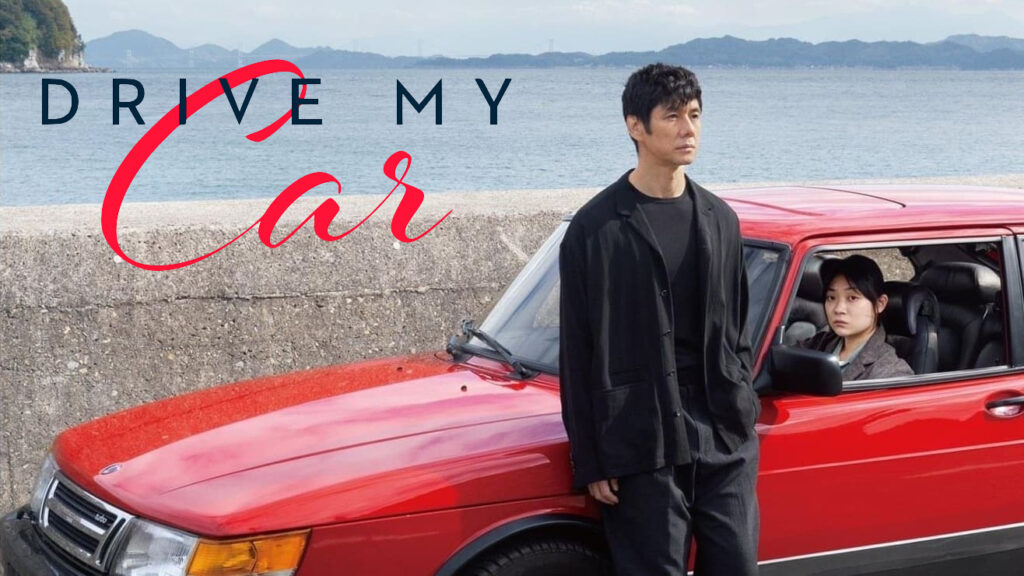 Drive My Car is co-written and directed by Ryusuke Hamaguchi, known for his previous films Happy Hour (2015) and Asako I & II (2018). The film follows Yūsuke Kafuku, played by Hidetoshi Nishijima, an actor and theatre director based in Tokyo. Yusuke Husk-e is madly in love with his wife Oto, a screenwriter who often conceives the stories she is writing during passionate sex with her husband. These early erotic scenes in the film are quite something to behold, instilling an artistic sexual presence into the movie based on a creative romance.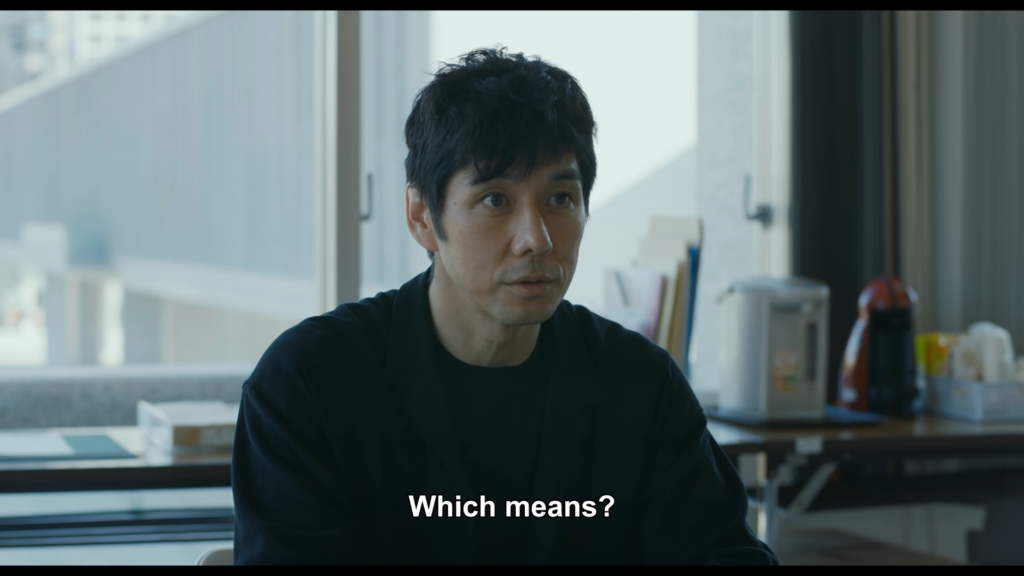 One night, after a performance of Waiting for Godot, Oto introduces a young actor called Kōji Takatsuki, a frequent collaborator of hers, to Yusuke (Husk-ey) backstage after the show. Sometime later, Yūsuke (Husk-ey) goes to leave town for some work for a few days, only to have his plane delayed by 24 hours. However, upon returning home, he finds Oto deep in sexual liaisons with a young man, who we presume is Koji. He quietly leaves without her noticing, hurt and damaged, and pretends the trip went ahead as scheduled, never bringing this occasion up to her.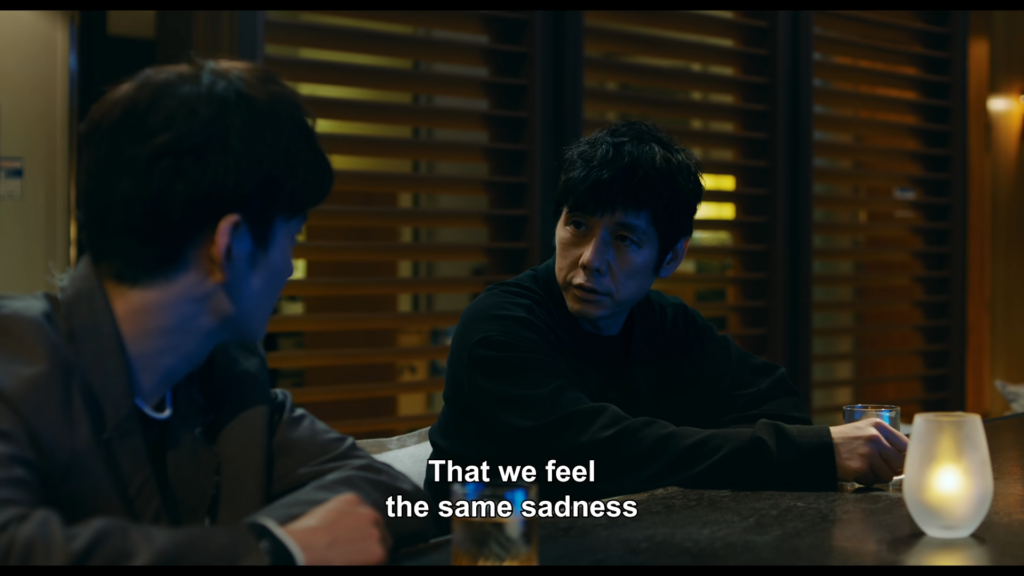 Their life continues until one day, six months later. On an average day, Oto says she would like to speak to Yusuke about something when he gets home that evening – we presume her infidelity. But upon Yusuke's return from work, he finds Oto dead on the floor from a brain haemorrhage. A devastating emotional blow. Yusuke tries to continue with life, but eventually, during a performance of Uncle Vanya, a famous work by Russian playwright Chekhov, he breaks down mid-scene and walks off stage.
We return two years later, and at this point, 40 minutes into the film, the title credits begin. A sign of the type of film we are watching, a prelude to the actual tale to be told.
As we return, Yusuke(Husk-ey) is making a similar journey to the one he made over two years ago, the night of betrayal, as he makes his way to the airport. He has been invited out to a residency in Hiroshima, as we find out, to direct a multilingual adaptation of Uncle Vanya. After all the auditions took place, with a varied cast of nationalities, Yusuke strangely cast Koji Takatsuki in the role of Uncle Vanya, the role that he was famous for performing. He does this despite objections about his improper conduct and erratic behaviour and, of course, his own personal issues with the young actor. Or perhaps, he does it because of this.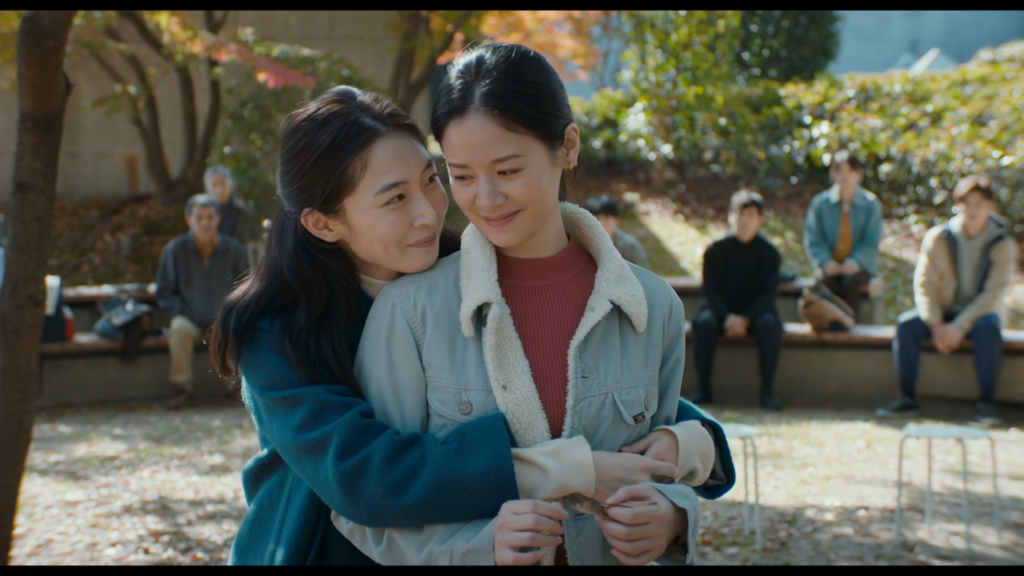 As he arrives for the residency, he finds that he is banned from driving his car due to the theatre company's policy and must therefore be chauffeured to work. Naturally, he demands that if he is to be driven to work, he wants that car to be his beloved Red 1987 Saab 900 Turbo. Throughout the film, this vintage car is its own character, which adds a real visual treat to the story and serves as a metaphor for life. He objects at first but relents at the end of course. His chauffeur is a young female driver called Misaki Watari, who ends up impressing the actor with her skills.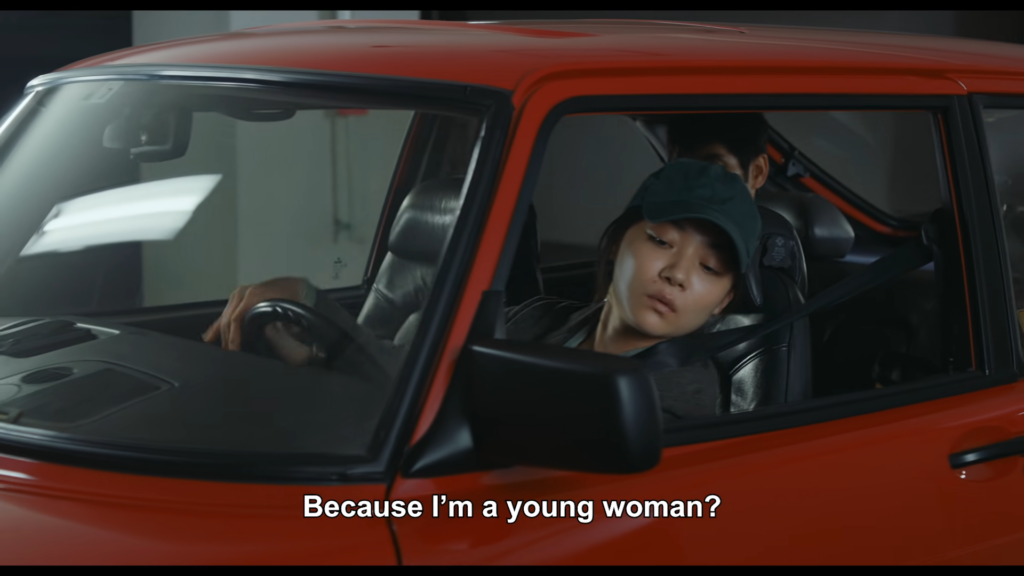 The film continues from here, rehearsing the play around three key themes. Firstly, Yusuke finds a way to get over the pain of his loss. He still listens to the cassette recording his wife left behind. He still carries a burden and a pain. He struggles to let go but must find a way.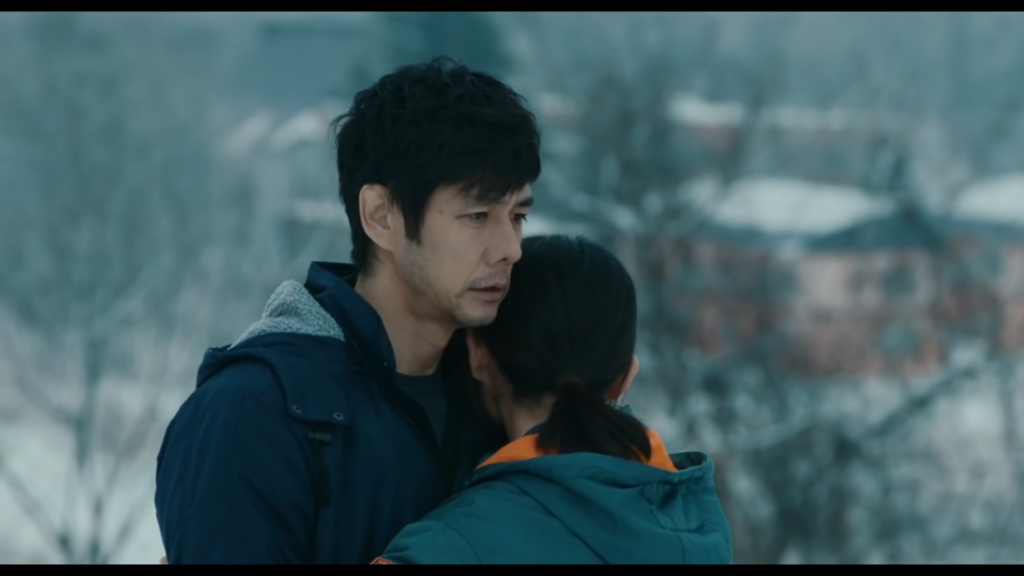 Secondly is the focus on the relationship between Yusuke(Husk-ey) and his driver Misaki. They have a distanced relationship at the start, but a bond grows between the pair. They both are carrying baggage around from their past, and together, they seem to be able to help each other conquer their demons.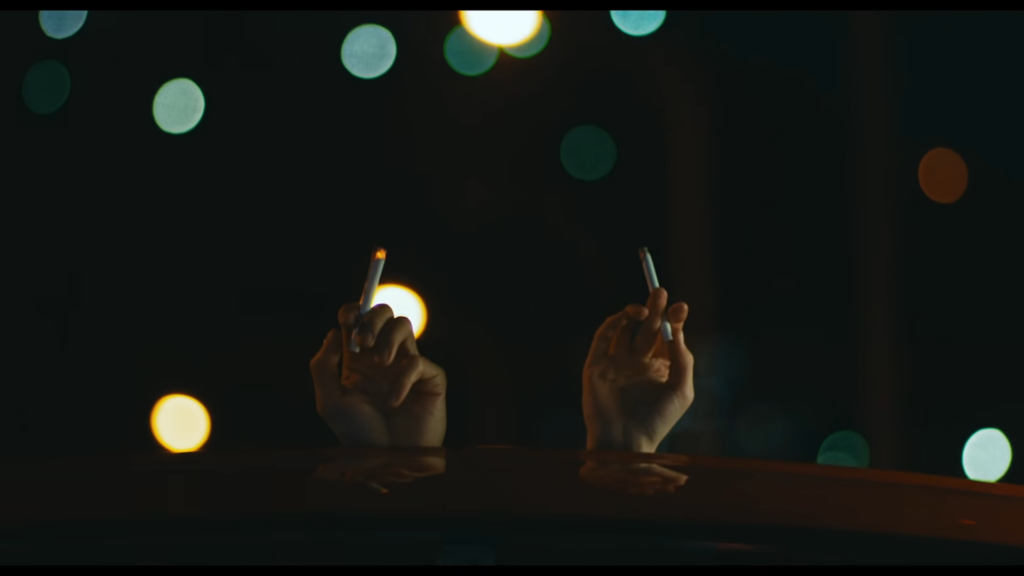 Finally, the film focuses on the relationship between Yusuke and Koji. A strange relationship that should, in some ways, not exist purely because of Koji's previous relationship with Oto. But crazily, their shared love and admiration for one woman create a unique bond. As much as Koji craves what he never got, he also helps Yusuke in the most extraordinary ways to overcome his past, delivering one of the most powerful moments of the film.
Drive My Car is a good film if a little long and very sparse. It does feel for some time that the film is aimless, but it all ties together in the third act, and your patience, in the end, is ultimately rewarded.
And that's our review of Drive My Car!
Did you enjoy Drive My Car? What did you think of our review? Let us know in the comments!
You can read more of our reviews here.
Please join us on social media on Facebook, Instagram, Tik Tok and Twitter. We really appreciate all the likes, shares, retweets etc., and we would love to hear from you and continue the wonderful celebration of all things cinema on these platforms.
If you love to watch videos on YouTube, then please subscribe to our channel here. There's lots of fun and informative videos uploaded that we hope you will enjoy!
We have a passion for movies and aim to produce entertaining and informative movie-related content. It certainly is a lot of hard work, but we love films so much that it's worth all the effort. We have to keep the lights on and make sure we have plenty of caffeine to keep all of the articles, videos and social media posts coming, so if you like our work, then please consider supporting us at Buy Me A Coffee here. You can also become a More Movies patron on Patreon here.
To help support us here at More Movies, we do use advertising in a few places, so we appreciate it if you do not use AdBlockers on our site, as this helps keep a few pennies trickling in. We also utilise affiliate links throughout the site, usually to help guide our readers to places to stream, rent or buy the movies we talk about. One of the biggest sources for movies online is Amazon Prime Video, where you can stream over 18,000 films. If you are interested in Prime and haven't signed up yet, you can get a 30-day free trial via this affiliate link, which helps support us too.