He is an independent filmmaker in the most all-encompassing sense imaginable; an actor, a writer, a producer and a director, Werner Herzog has been treading his own path for five decades and has produced some of the most astounding and eclectic films ever made. Younger people may recognise his stern countenance and distinctive voice from the Star Wars show The Mandalorian in which he had a small but memorable part in the first season as "The Client".
But Werner Herzog has been busy creating a plethora of cinematic work since he was young man himself. He has made twenty fiction feature films and thirty-two documentary features as well as a number of short films in each of these categories. French New Wave director Francois Truffaut called Herzog "…the most important film director alive".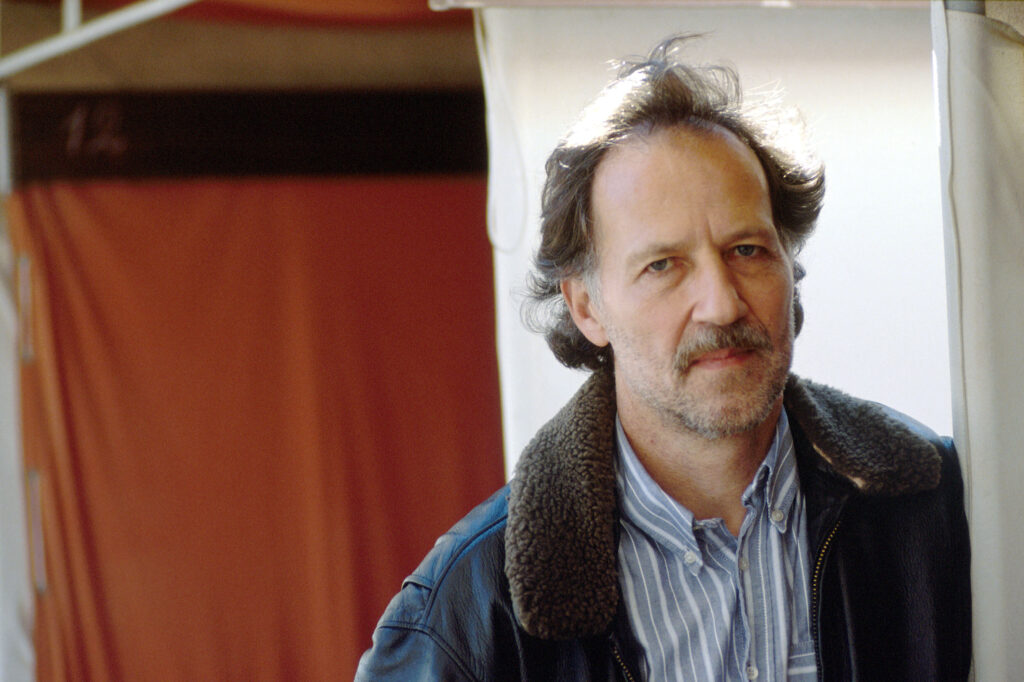 "Civilization is like a thin layer of ice upon a deep ocean of chaos and darkness."

Werner Herzog
Born in Munich, Germany in 1942 during the second world war, Werner Herzog grew up in a remote and secluded part of Bavaria after a close call during an Allied air raid forced his mother to flee the city only two weeks after his birth. Herzog grew up in an isolated environment where there was no television or any modern trappings of any description. He didn't make his first phone call until he was 17 years old, never mind his first film. Despite this somewhat technologically-sheltered upbringing, Herzog became fascinated with filmmaking and worked as a welder in order to fund his first movie which he made when he was only 19.
From that point onwards, he has never looked back and never stopped working. His catalogue of films is awe-inspiring and his work is synonymous with extraordinary characters who more often than not find themselves battling the elements, at the mercy of mother nature. A key figure of the New German Cinema movement of the 1970s, Herzog has out-sized his contemporaries and his stock continues to rise higher as he consistently produces exceptional works. He is a key influential figure in popular culture and also works very hard to encourage others to overcome their insecurities and create the films that they want to make.
Werner Herzog has made so many great movies that we found it very hard to pick only five. So, this collection of films is intended as an introduction to this master filmmaker's work and hopefully reflect the incredible diversity within his portfolio. As always, our selections are listed chronologically…
1. Fata Morgana (1971)
Fata Morgana is an abstract documentary that combines sweeping landscape vistas, indigenous peoples, a voice over reciting the Popul Vuh and some incredible music by the likes of Leonard Cohen and Mozart. This film seems to be a meditation on the creation of art. Shot over 13 months in 1968/69, Werner Herzog showed his commitment to the artform and determination to make any film he felt like making.
Much like the title, this movie is a mirage, a heady mix of ideas and philosophies which are open to interpretation. Herzog and his crew subjected themselves to harsh conditions and dangerous situations during the shoot, in Cameroon cinematographer Jörg Schmidt-Reitwein was arrested and imprisoned due to his name being similar to that of a wanted German mercenary.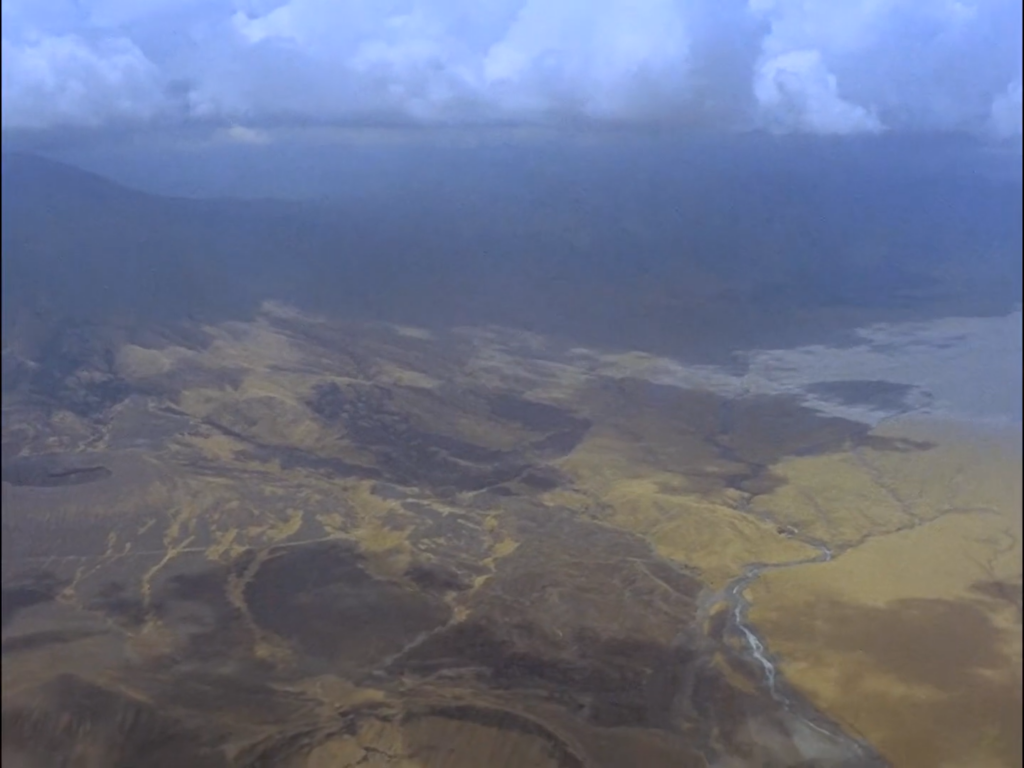 This movie is very unique and displays Herzog's talent as an artist and creative filmmaker. The influence of Fata Morgana can be seen in the work of someone like Terrence Malick and new generations continue to discover it fifty years after its release. Very much a product of the times, a film like this would no longer be made on this scale today.
Mainstream movie fans may find it a bit much to chew on, but art film and documentary enthusiasts should consider it a must-see. A rare document of the time and place it was shot, Werner Herzog created a work here, that would continue to influence his future endeavours and re-appear as a kind of calling-card in the films he would go on to create in the future.
2. Aguirre, The Wrath of God (1972)
Aguirre, The Wrath of God (1972) was the first time that Werner Herzog worked with the infamously volatile actor Klaus Kinski. It is a truly epic film which was an influence on Francis Ford Coppola when making Apocalypse Now (1979), and is generally thought of as one of the greatest films ever made.
Written, produced and directed by Herzog, the story follows an expedition of conquistadors as they search through the jungles and along the rivers of the Andes mountains in South America, in search of the fabled lost city of El Dorado, a place that is believed by them to be full of riches. Kinski plays the title character, a crazed mutineer who leads the odyssey to the brink of annihilation.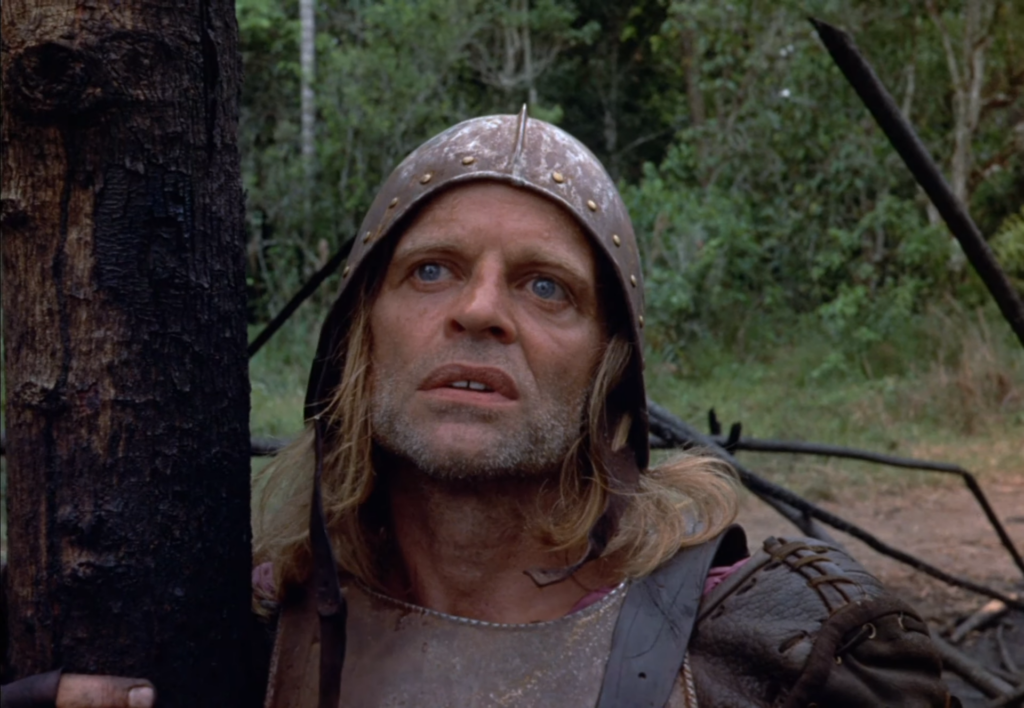 A truly incredible feat, this movie was filmed entirely on location in the rainforests of Peru. As one can imagine, the production was fraught with danger and problems from the outset. These technical issues, which included a plane crash with some of the crew on board, were compounded by Kinski's egocentricity and his infamous temper.
Legend has it that after a huge argument in which Kinski threatened to leave the production, Herzog said he would shoot the actor and spent the rest of production directing Kinski by keeping a rifle trained on him. He has since stated that this was not true, although he admitted that he did tell Kinski he would shoot him if he tried to leave, as a last-ditch attempt to stop him from doing so. There have been many great director / actor team-ups throughout the years, but none more volatile than the relationship between these two German artists.
3. Fitzcarraldo (1982)
As if work in the hot jungles of South America with an explosive actor like Klaus Kinski was not enough tumult for any one man's lifetime, Werner Herzog ended up hiring Kinski again on the film Fitzcarraldo (1982) after lead actor Jason Robards became ill and was unable to continue in the lead role. Herzog and Kinski had worked together twice since Aguirre, The Wrath of God on the films Nosferatu the Vampyre (1979) and Woyzeck (1979). Each time there had been extreme tension between the two men that resulted in more intense arguments, disruption to production and no doubt more death threats.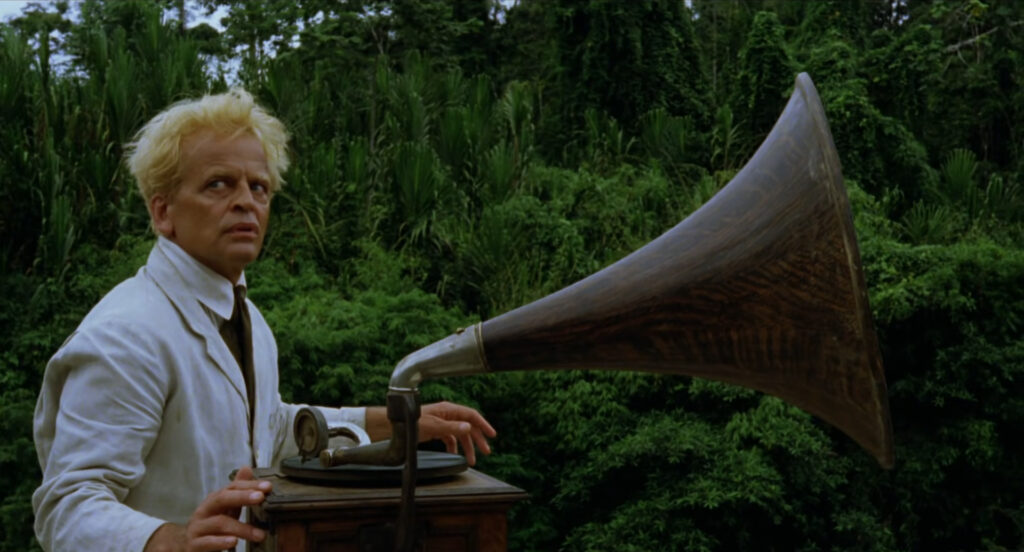 Despite the tension between them, Herzog and Kinski were a perfect match artistically and the films they worked on together are incredibly well realised and now considered iconic works of cinema. Fitzcarraldo is no different in this respect. The story follows a journey of an unhinged rubber baron who leads an expedition down a river in the Amazon Basin in Peru.
Travelling on a huge steamboat to a rubber field, the titular character forces his crew to haul the boat over a huge hilltop in order to reach the rubber field. Something that Herzog did for real in the film. This was an unbelievable feat which caused injuries to crew members and ultimately incited some of the indigenous extras working on the film to offer to kill Kinski after he threw one tantrum too many in the heart of the jungle. It has to be seen to be believed.
4. My Best Fiend (1999)
My Best Fiend (1999) is a fascinating documentary that Werner Herzog made about his infamous artistic relationship with Klaus Kinski. As I have already stated, the two were often at loggerheads on the sets of the films they worked on, but the results were often extraordinary despite their frequent clashes. Although Kinski had died by the time Herzog made the film, the filmmaker uses excerpts from Kinski's biography and reels of archive footage to paint a picture of the man.
There is no doubt that Klaus Kinski was an egomaniac and an extrtemely volatile individual, but Herzog also admits to his own obsessive madness and often states that the two were equally insane at times, driving each other towards the edge of oblivion and in the process of doing so, creating great art.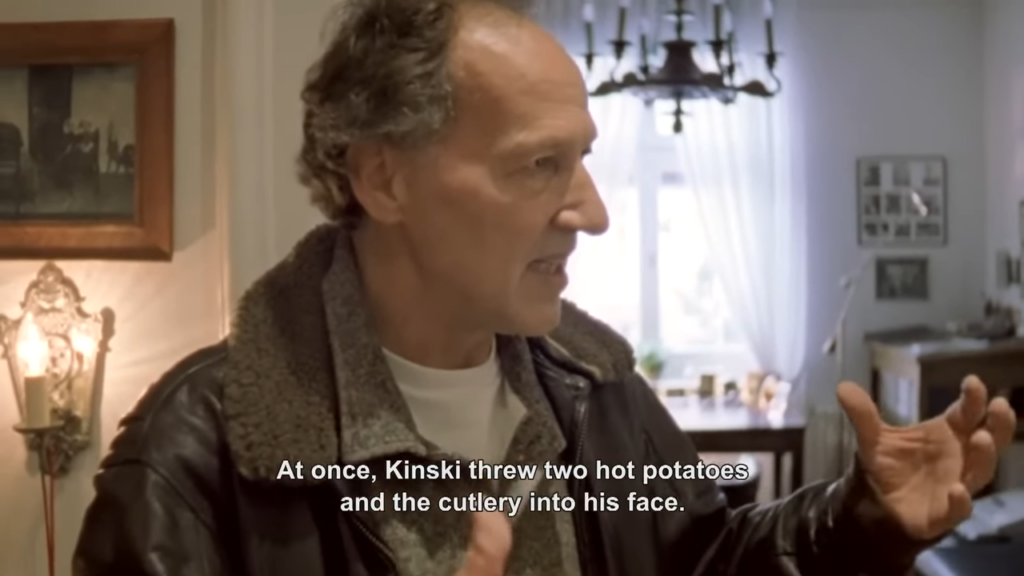 A fascinating study, this documentary covers all of the five films the director and actor collaborated on and reveals lots of behind-the-scenes moments with anecdotes from Herzog interspersed. Herzog visits old haunts that the two men frequented and talks to family and associates as he recounts their working lives, their infamous and various quarrels and the brotherly love and friendship they also shared, despite the constant tension that they experienced as two driven creatives. There are many hilarious moments to be enjoyed here and you will not find a more candid and revealing document about the director / actor relationship elsewhere.
5. Grizzly Man (2005)
Another documentary feature, Grizzly Man (2005) tells the tragic story of Timothy Treadwell, a bear enthusiast who lived periodically in the Katmai National Park in Alaska in order to be close to the brown bears in their natural habitat. Treadwell spent thirteen summers in the park before he was eventually killed by a huge grizzly bear in October 2003. Having taken his girlfriend with him, the two were late to leave the park that year and it is thought that a hungry grizzly came down from the mountains and preyed on the couple. Herzog recounts their story via a series of video clips which were self-shot by Treadwell throughout the years he spent in the park.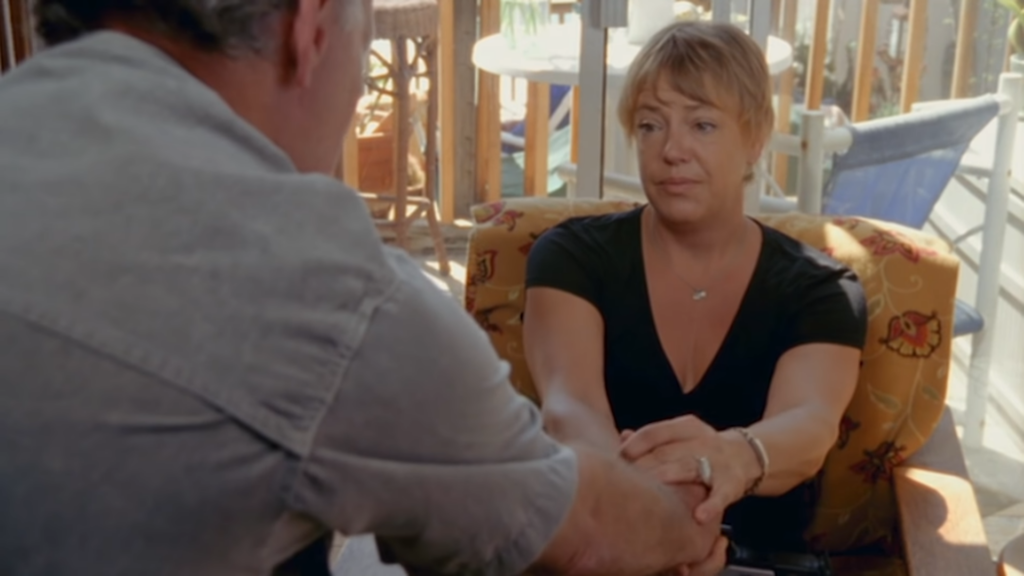 Taken from over 100 hours of footage, the videos Treadwell shot reveal a man obsessed with nature and besotted by bears. We see him literally living amongst the animals, swimming in the rivers with them and even earning the trust of some of the smaller bears, enough so to be able to have physical contact with them. This film paints a picture of a man that was completely disaffected by modern society. An awkward and passionate individual who only felt alive when surrounded by nature and of course, his beloved bears.
Herzog interviews family members, Park Rangers and bear experts in order to create a detailed picture of Treadwell's story. The film is incredible to watch and reveals Herzog's amazing skill for creating something completely unique and singular out of the peripheral and obscure.
So that's our Top 5 Werner Herzog Films!
Think we've missed any out, or not included your favourite Werner Herzog movie? Then let us know in the comments below.
You can read more of our reviews here.
Please join in 'the conversation' with us on social media on Facebook, Instagram, Tik Tok and Twitter. We really appreciate all the likes, shares, retweets etc., and we would love to hear from you and continue the wonderful celebration of all things cinema on these platforms.
If you love to watch videos on YouTube, then please subscribe to our channel here. There's lots of fun and informative videos uploaded that we hope you will enjoy!
We have a passion for movies and aim to produce entertaining and informative movie-related content. It certainly is a lot of hard work, but we love films so much that it's worth all the effort. We have to keep the lights on and make sure we have plenty of caffeine to keep all of the articles, videos and social media posts coming, so if you like our work, then please consider supporting us at Buy Me A Coffee here. You can also become a More Movies patron on Patreon here.
To help support us here at More Movies, we do use advertising in a few places, so we appreciate it if you do not use AdBlockers on our site, as this helps keep a few pennies trickling in. We also utilise affiliate links throughout the site, usually to help guide our readers to places to stream, rent or buy the movies we talk about. One of the biggest sources for movies online is Amazon Prime Video, where you can stream over 18,000 films. If you are interested in Prime and haven't signed up yet, you can get a 30-day free trial via this affiliate link, which helps support us too.