Studio 666 (2022) is a horror-comedy film directed by BJ McDonnell and starring Dave Grohl with his band the Foo Fighters.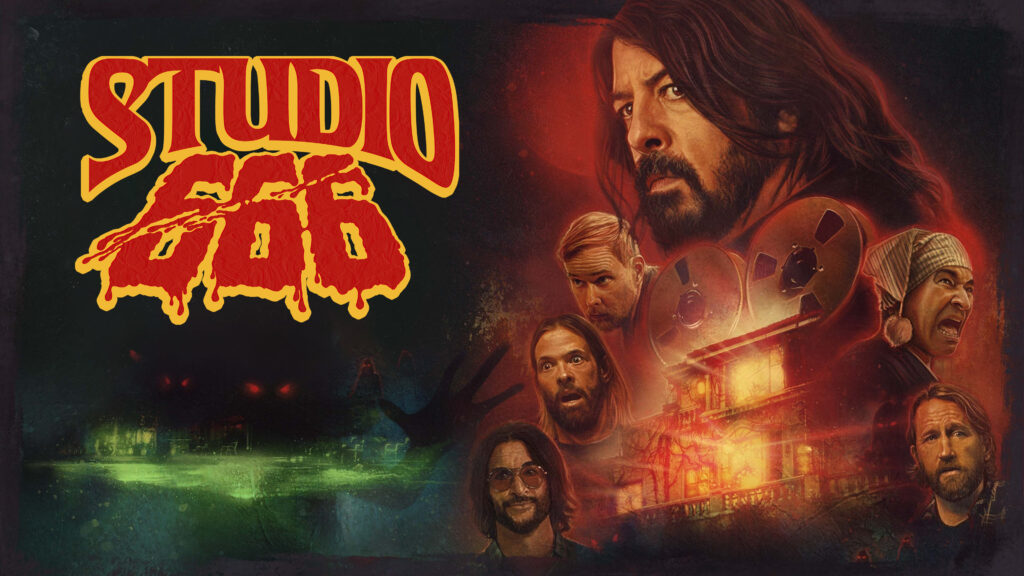 Based on an idea Grohl had while recording the Foo Fighters 10th album in a creepy old house in L.A., Studio 666 is a fun "what if" style horror movie that falls into the slasher and paranormal sub-genres. The film starts with the band looking for inspiration before recording their 10th studio album when their highly-strung manager, played by Curb Your Enthusiasm's Jeff Garlin, suggests they rent a house that he knows about, that would be perfectly suited to their needs. So, the band set up shop in the mansion which immediately gives off creepy vibes and sinister sounds.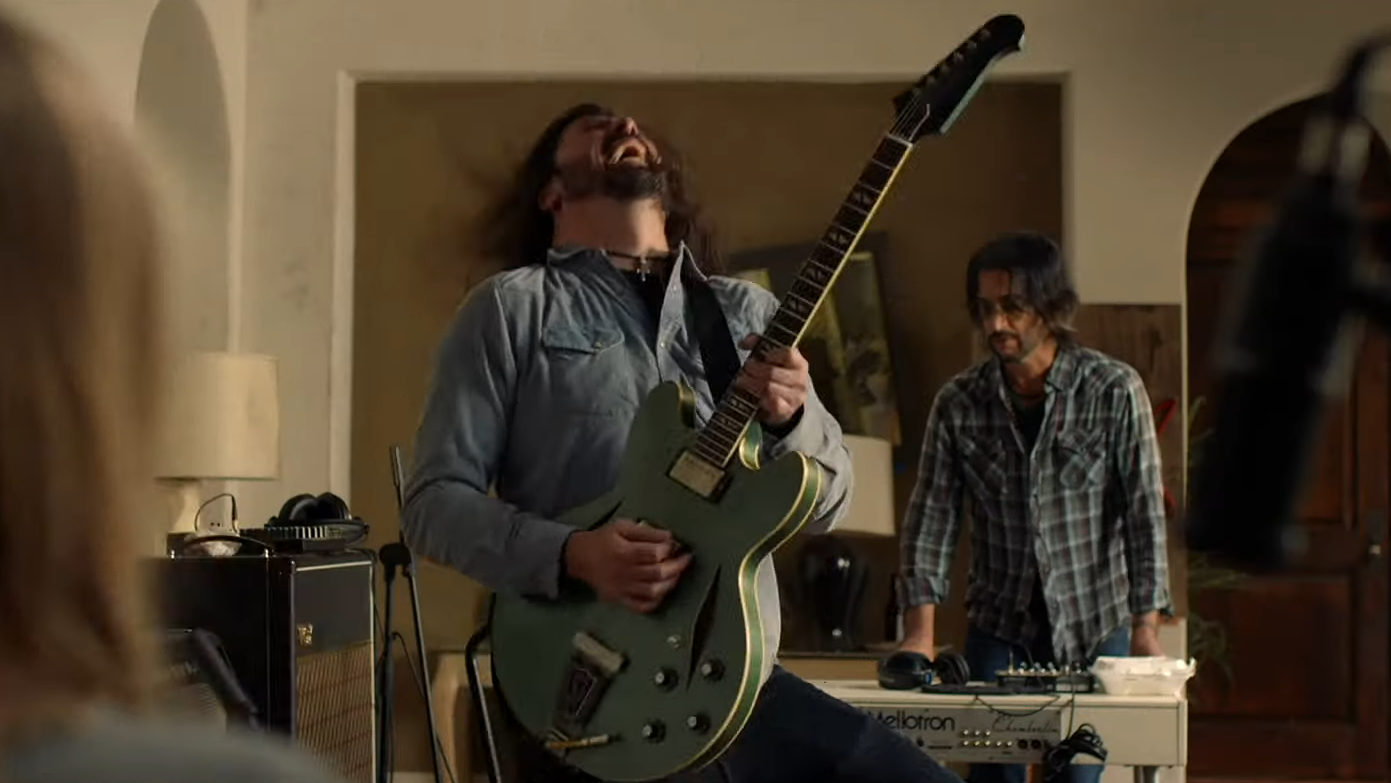 Struggling with writer's block, Dave is desperate to find a new edge for the album, but try as he might, his efforts remain fruitless. After a few days of wrestling with his guitar, all seems like the project is doomed to fail before it has even begun, when the band's sound engineer Krug (played by Slayer guitarist Kerry King) is killed in a freak accident.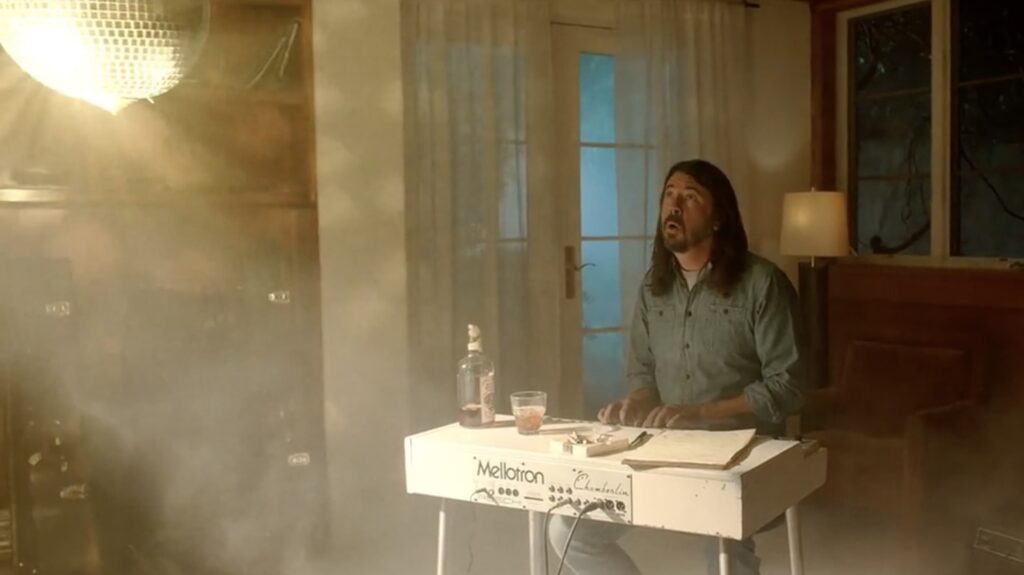 The consensus in the band seems to be "quit while we're behind" and deciding to cut their losses the majority of the members get ready to leave. But not Dave! He persuades the rest of the guys to stay and continue working on the project, suggesting that the album will give some meaning to the death of their colleague and act as a tribute.
A little surprised and still in a state of shock, the band members decide to stick with it and give Dave the benefit of the doubt. What they don't realise is that Dave has since become possessed by some sort of evil spirit, intent on completing some form of demonic musical incantation which will result in nothing but trouble for everyone involved.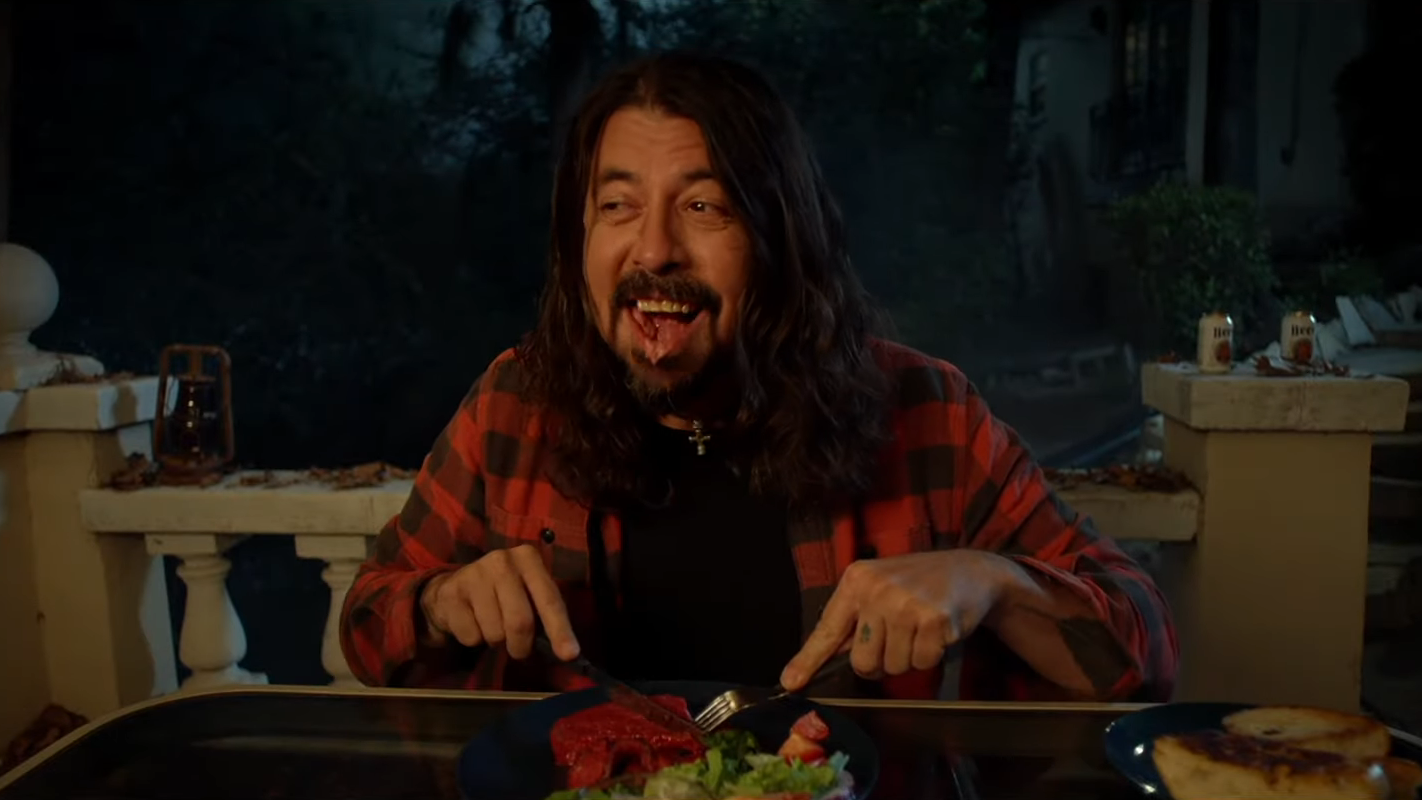 So, that's the set-up and what ensues is a calamity of supernatural slayings which sees each member of the band becoming increasingly disgruntled with their situation, as Dave becomes more and more obsessive and demonic with every hour that passes.
Many of the classic horror movie tropes are wedged in for good measure and tributes to The Evil Dead (1981), The Exorcist (1973) and an array of John Carpenter films are lovingly included for good measure. Speaking of Carpenter, he even makes a cameo appearance and worked on the score for the film as well. To be fair, there is no higher seal of approval for a gory slasher film than having the involvement of this master filmmaker.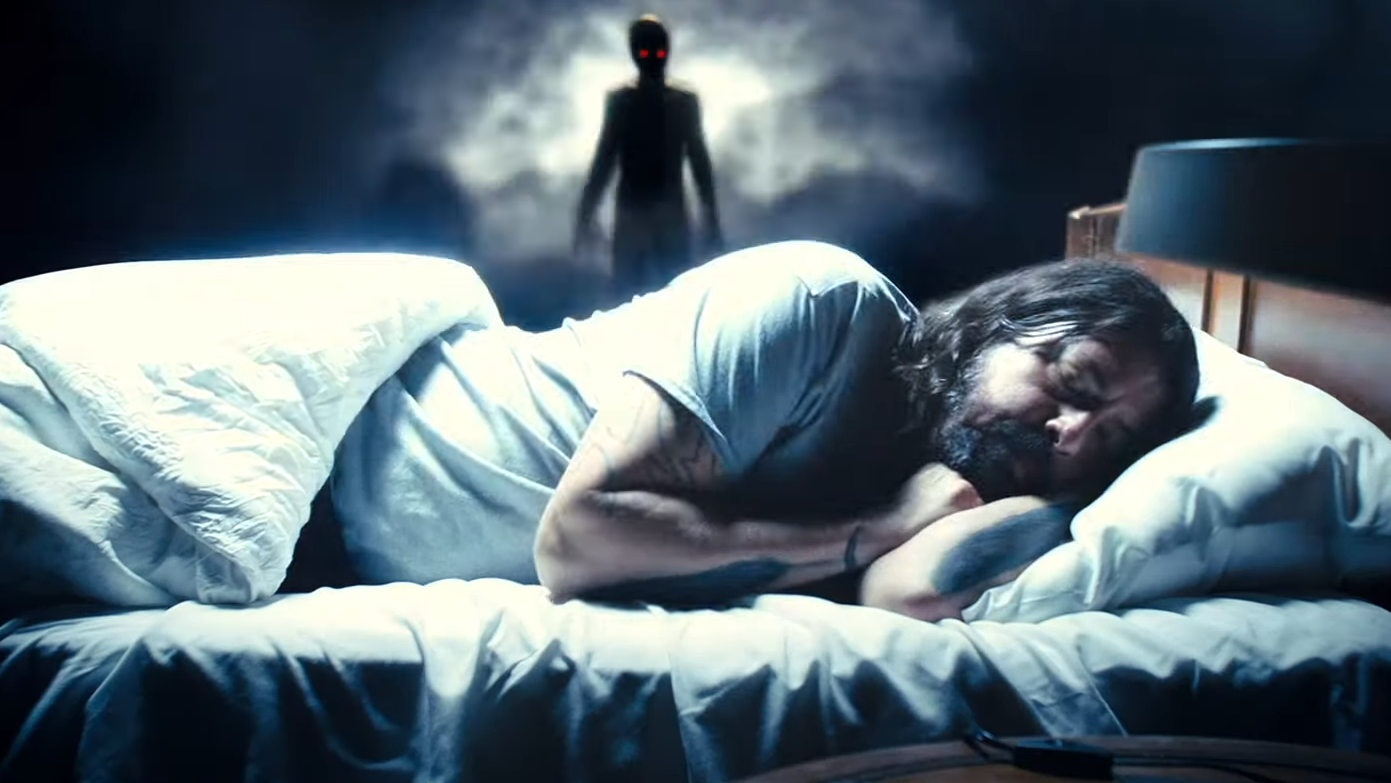 This is not the best film in the known universe by any stretch. It's a bit self-indulgent and the equal mix of comedy and horror somehow imbalances the whole. But, considering the Foo Fighters are a bonified world-class rock band and not trained actors, they do a great job.
Measured against the very best films in this decidedly strong category of horror-comedy, or comedy-horror, as may be more apt, Studio 666 is in the lightweight division. But, when compared to recent slasher "requels" that have emerged in the form of Scream (2022), Halloween Kills (2021) and the latest version of Texas Chainsaw Massacre (2022), this rock band in a haunted house movie is much more original and refreshing as a concept.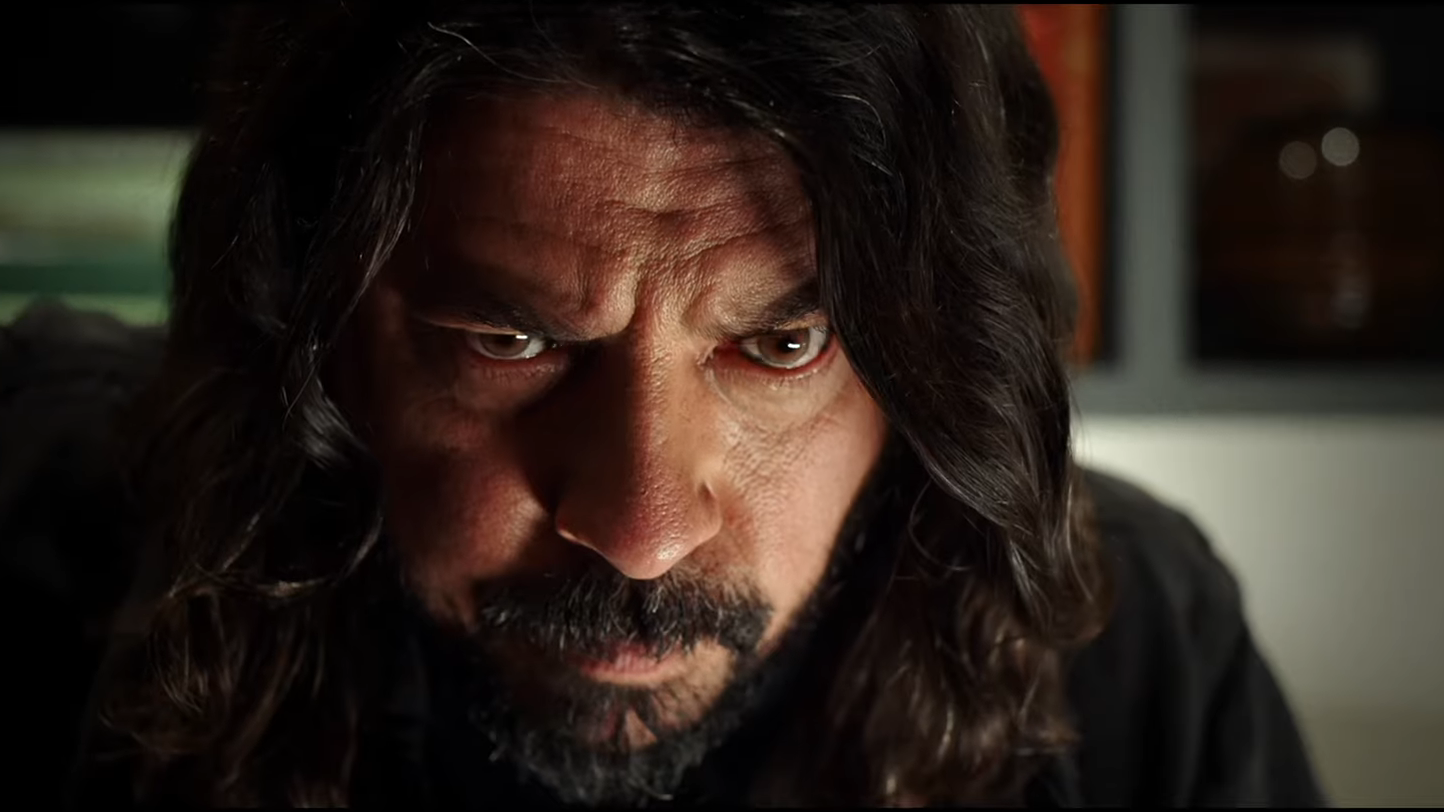 The special effects and gory visuals are also of a high quality. A strong nod to Carpenter's The Fog (1980) is invoked to good effect and there are genuine laugh-out-loud moments via the cameos from the aforementioned maestro himself alongside Kerry King and none other than soul legend Lionel Ritchie which make for some very entertaining scenes.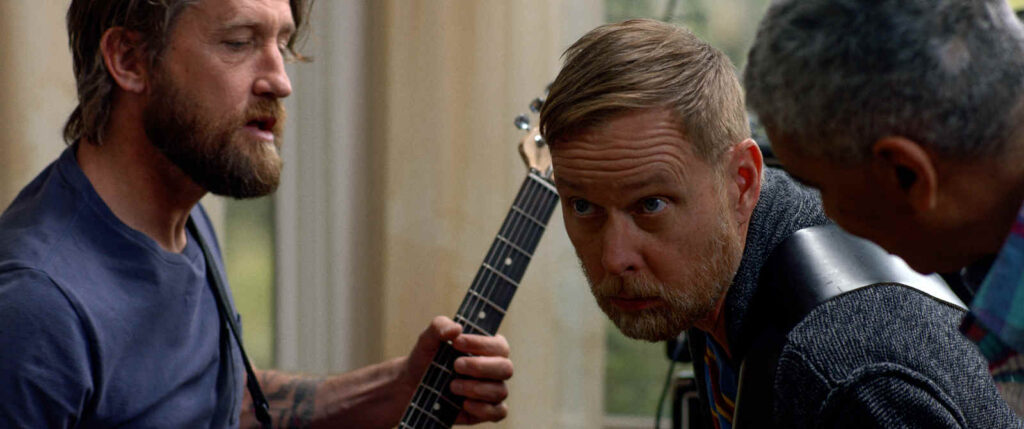 The story is a bit predictable and goofy, but in all honesty a lot of horror movie fair suffers from this tendency so Studio 666 does well to hold its own. There's great support from Garlin, alongside Whitney Cummings, Leslie Grossman and Will Forte who all add to the authenticity of the movie. Reminding us that this isn't just a vehicle for the Foo Fighters to goof-off in, but a genuine stab at producing a decent Hollywood film that just happens to star the band.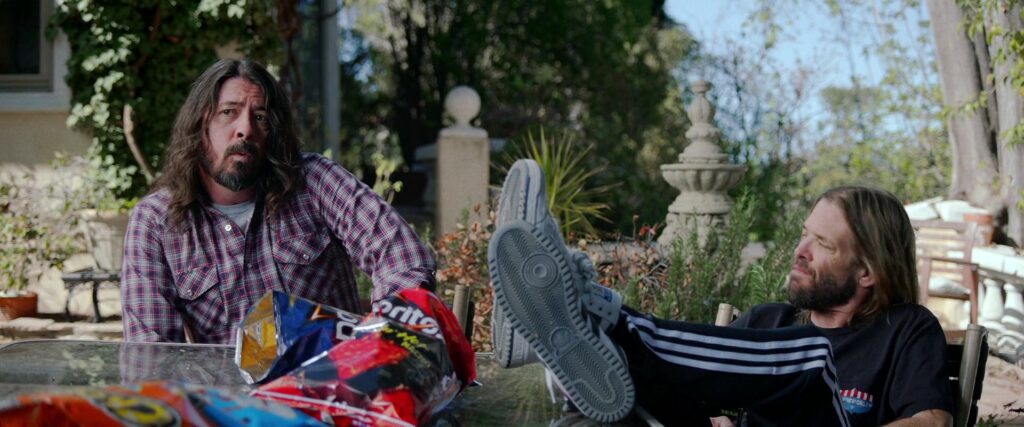 As a long-time fan of Grohl and the Foo Fighters I have to say I enjoyed this one. Each member of the band brought the ingredients necessary to pull off a convincing movie version of themselves and if you ever wanted to see pat Smear become plain old blood smear, this is just the ticket for you.
In light of the recent news about drummer Taylor Hawkins passing away, I couldn't help but feel a little sad that his bright talent is no longer around to enjoy the ride. His performance matches Grohl's as a convincing and humorous character that is equally at home in front of a movie camera as he is sitting behind his drum kit.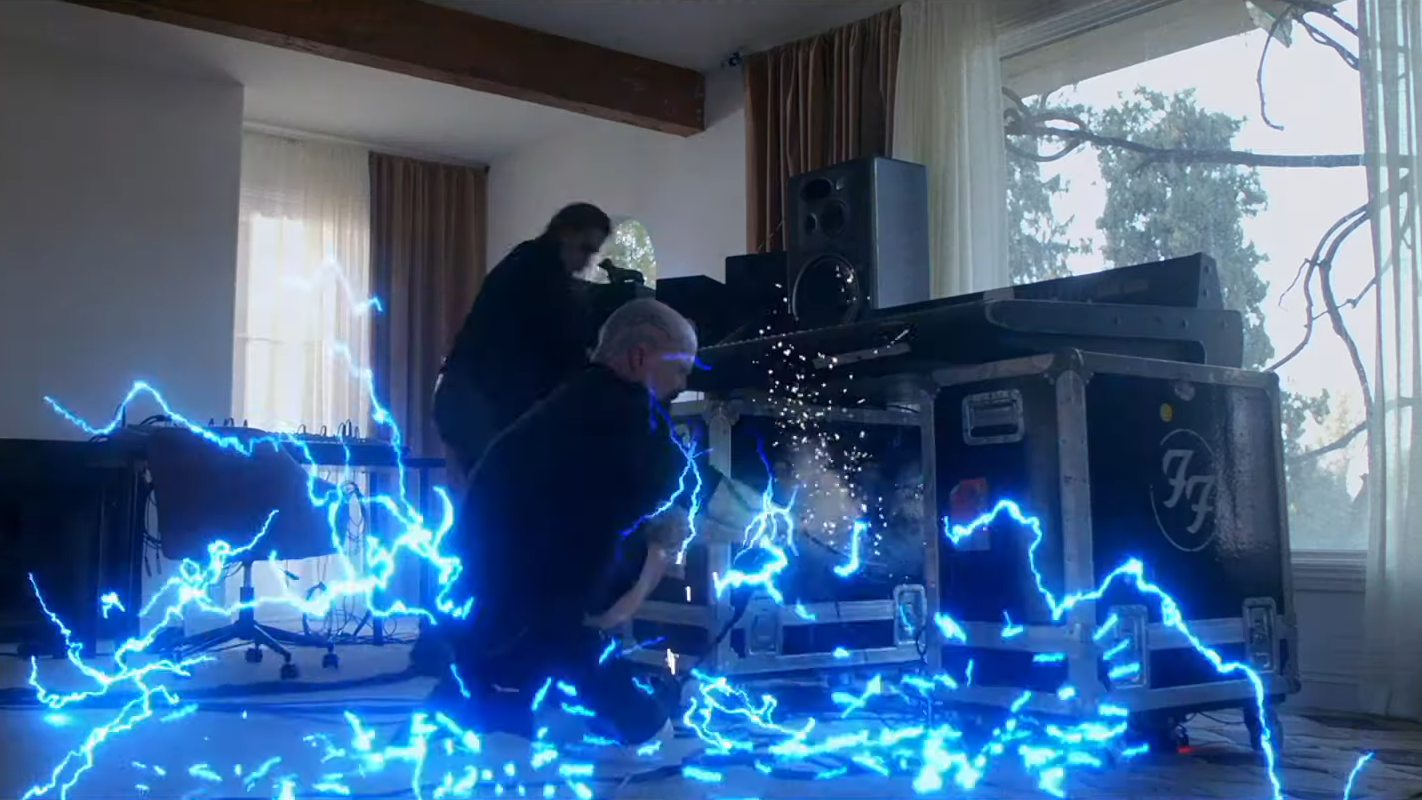 Any fans of the band and/or light-hearted horror films should definitely enjoy this one. If you don't expect much more than what you see on the tin, then you will probably be satisfied with this one.
And that's our review of Studio 666!
Did you enjoy Studio 666? What did you think of our review? Let us know in the comments!
You can read more of our reviews here.
Please join us on social media on Facebook, Instagram, Tik Tok and Twitter. We really appreciate all the likes, shares, retweets etc., and we would love to hear from you and continue the wonderful celebration of all things cinema on these platforms.
If you love to watch videos on YouTube, then please subscribe to our channel here. There's lots of fun and informative videos uploaded that we hope you will enjoy!
We have a passion for movies and aim to produce entertaining and informative movie-related content. It certainly is a lot of hard work, but we love films so much that it's worth all the effort. We have to keep the lights on and make sure we have plenty of caffeine to keep all of the articles, videos and social media posts coming, so if you like our work, then please consider supporting us at Buy Me A Coffee here. You can also become a More Movies patron on Patreon here.
To help support us here at More Movies, we do use advertising in a few places, so we appreciate it if you do not use AdBlockers on our site, as this helps keep a few pennies trickling in. We also utilise affiliate links throughout the site, usually to help guide our readers to places to stream, rent or buy the movies we talk about. One of the biggest sources for movies online is Amazon Prime Video, where you can stream over 18,000 films. If you are interested in Prime and haven't signed up yet, you can get a 30-day free trial via this affiliate link, which helps support us too.