If John Cassavetes is considered the father of American independent cinema, then Jim Jarmusch should certainly be thought of as its seventh son. This idiosyncratic filmmaker, poet and musician has spent his career thus far, paving his own pathways in the American lexicon of moving pictures and has produced a body of work that is as divergent as it is unique.
A native of Ohio, Jarmusch left for Chicago as soon as he could enrol at college and spent a good ten years hopping around various institutions, studying several disciplines before beginning his career in film. He has developed at his own pace ever since, taking time to indulge whims and tread new ground, consistently producing work that is thought-provoking, humorous, sometimes violent and always peculiar.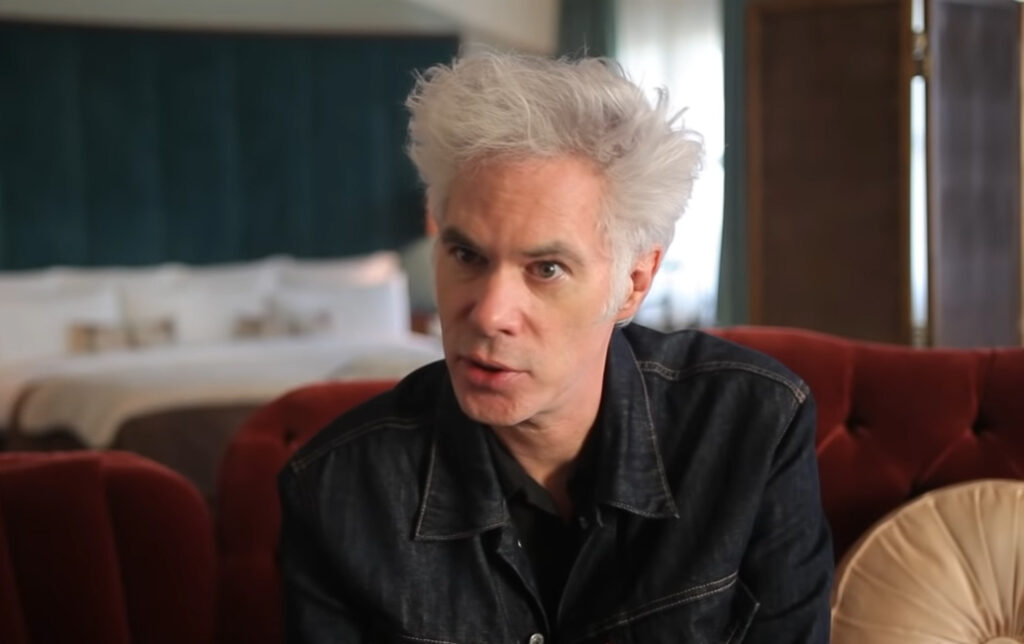 "If anyone tells you there is only one way, their way, get as far away from them as possible, both physically and philosophically."

Jim Jarmusch
Preferring to do things his own way, Jarmusch has not been particularly quick in developing projects, and sometimes his films have taken a long period to gain financial backing. As a result, his filmography is not extensive, but there is certainly enough here for us to select five choices that we consider to be excellent examples of his oeuvre. Our choices are listed chronologically…
1.) Down By Law (1986)
Written and directed by Jarmusch, Down By Law is a comedy-drama that brings together musicians Tom Waits and John Lurie, with Italian impresario Roberto Benigni in his first American film appearance. The story unites these disparate characters via a series of chance encounters, each of them being arrested and falsely accused of a crime they did not commit. The odd couple plus the mad Italian proves to be a very entertaining combination as they navigate Jarmusch's monochrome swamps and backwoods in an attempt to escape from prison.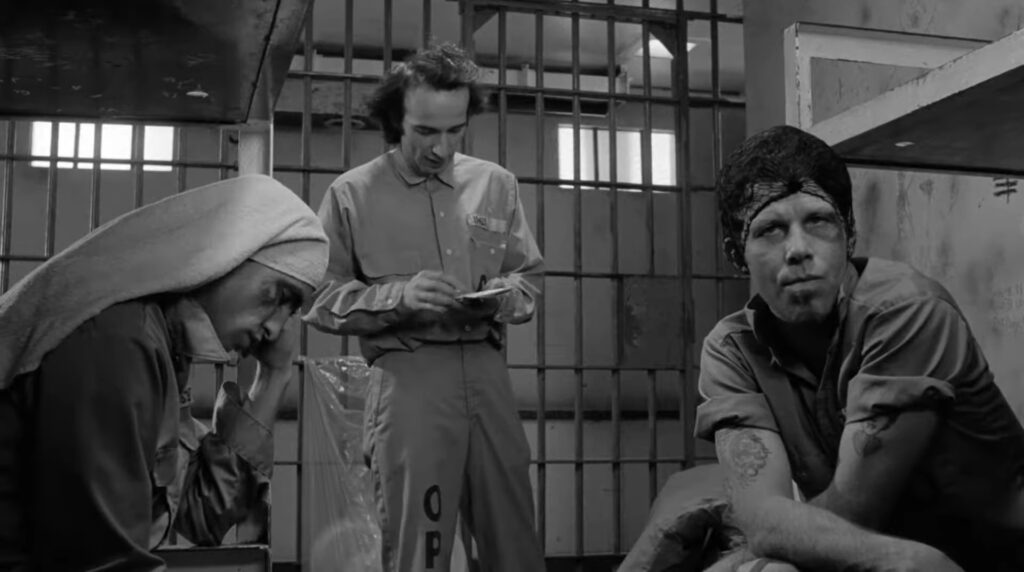 The budget was less than $500K which seems incredible considering how accomplished the work is. The feel of the film is very European, and the look is monochrome and typically art house in its lighting and compositions. The narrative is secondary to the moment, every second of which is packed full of naturalistic dialogue, philosophical musings, sultry blues and jazz music and a good deal of Roberto Benigni being absolutely hilarious and awesome.
The movie was shot by Robbie Müller who would go on to collaborate with Jarmusch on several more of his movies. Down By Law is a great introduction to this writer-director's work and is a perfect piece to investigate for fans of a more distinctive and quirky style of filmmaking.
2.) Night on Earth (1991)
This film is a series of five vignettes that all involve a taxi driver and their passenger(s), taking place over the course of one night. Each cab ride is based in a different city, starting with Winona Ryder driving Gena Rowlands through Los Angeles. The action then moves to New York where Armin Mueller-Stahl's immigrant cabbie is driving Giancarlo Esposito and Rosie Perez to Brooklyn. In Paris Isaach De Bankolé drives for Béatrice Dalle playing a blind woman. Robereto Benigni returns as a cab driver in Rome, ferrying a priest played by Paolo Bonacelli. In the final city of Helsinki, Matti Pellonpää drives Kari Väänänen, Sakari Kuosmanen, and Tomi Salmela home from work.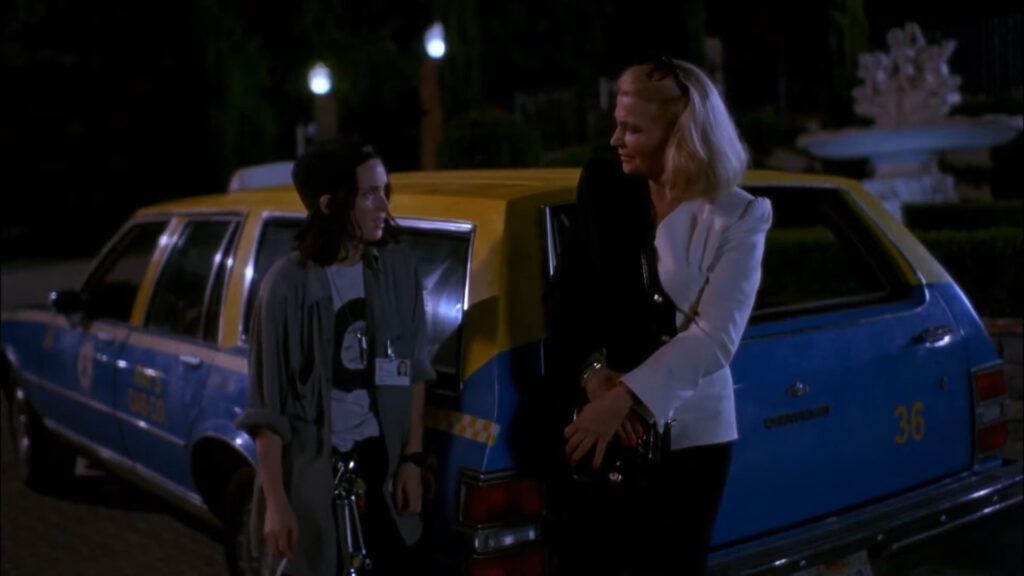 Each story takes place at the same time, other than this and the setup of cabbie and fare; there are no direct links between the characters or the stories in each vignette. Every cab ride is a snap shot of a wide variety of people's lives, as we spend just a brief amount of time in each taxi before the journey is completed and we move on.
There are various themes and the emphasis lies within the characters and their interactions. It's amazing how much you can learn about someone in the space of just one cab ride! The performances are strong, and all the cast do a great job of sweeping you up into their time in transit, plus there's music provided by Tom Waits making Night on Earth highly recommended Jarmusch viewing.
3.) Dead Man (1995)
Possibly his most accomplished work, Dead Man is Jim Jarmusch turning the western genre on its head and producing a psychedelic, at times surreal story that defies all conventions, whilst simultaneously paying homage to various incongruous influences. Johnny Depp stars as William Blake, a desk clerk who falls foul of his own inauspicious circumstances and ends up as a wanted outlaw with a price on his head and plenty of bounty hunters trying to collect.
Blake takes up with Nobody, an outcast Native American who is adamant that Blake is the famed British artist and poet of the same name. With a stellar supporting cast that includes Robert Mitchum, Crispin Glover, John Hurt, Lance Henrikson and Michael Wincott to name but a few, this is one western that stands alone as a unique vision of this fabled time in American history.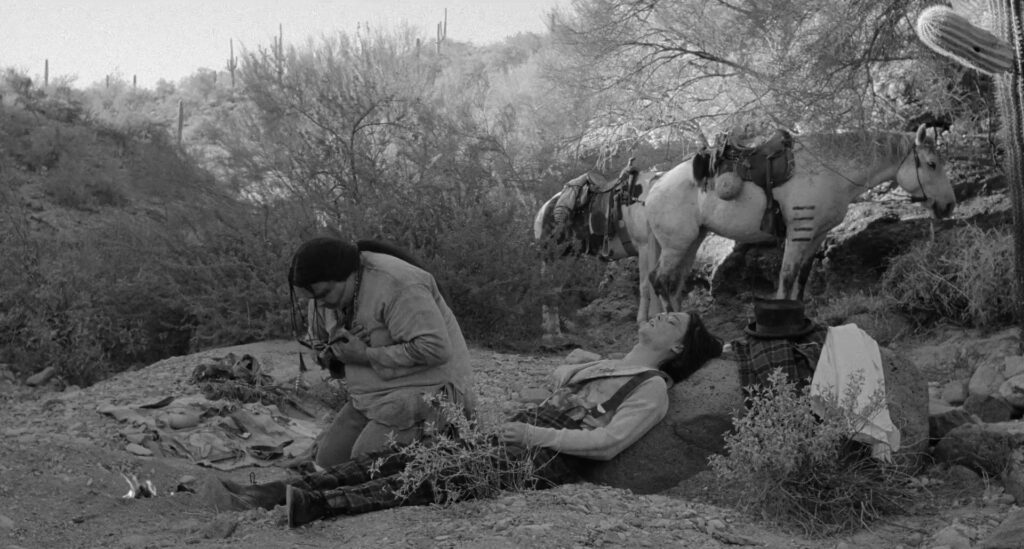 The film is shot entirely in black and white by Robbie Müller and the haunting and unforgettable soundtrack is provided by none other than Canadian folk-rock legend Neil Young, who improvised some of the music whilst sitting in front of the film with his guitar. There are several scenes that are completely hilarious and Depp's portrayal of a doomed outlaw is typical of the actor's peculiarities. This is something that works very well in conjunction with Jarmusch's style. Fans of the genre will be impressed by the individualism of Dead Man and if you only ever watched one Jim Jarmusch film, this should probably be it.
4.) Ghost Dog: The Way of the Samurai (1999)
Ghost Dog: The Way of the Samurai is Jarmusch doing a gangster action-drama. Well, as close as he would ever get to that genre anyway. Starring the always magnificent Forest Whitaker, Ghost Dog is an American hit man who has found meaning and discipline through the teachings of the Hagakure, an ancient Samurai code originally followed by the warriors of feudal Japan. Working as a clandestine assassin for the mafia, Ghost Dog answers to a mobster called Louie, who he communicates with via homing pigeon. When he is sent to kill a rival gangster, a chain of events is set in motion to test his skills and loyalty as a 'Samurai warrior'.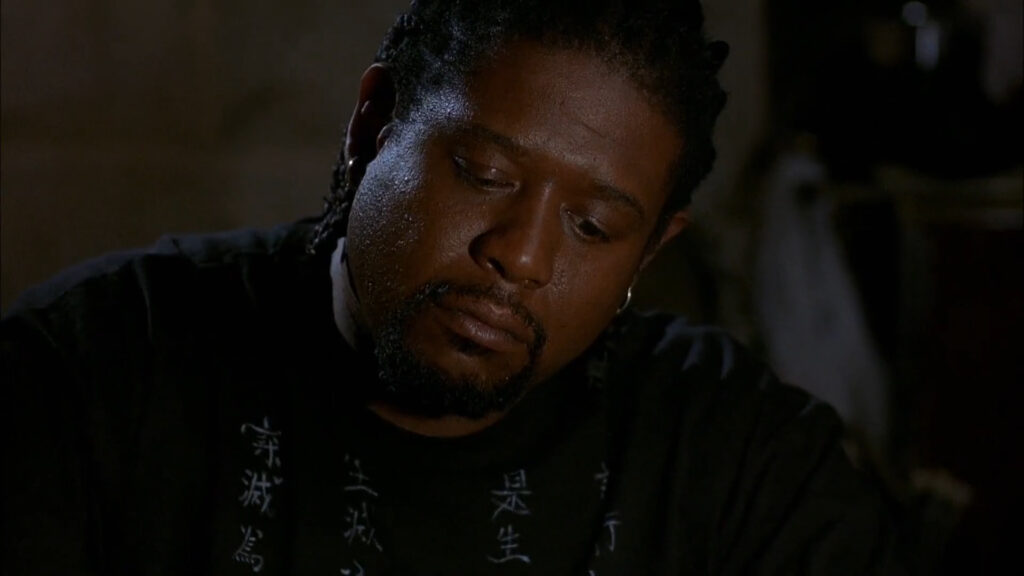 The budget for Ghost Dog was $2 million, which for a Jim Jarmusch movie is a great deal more than usual. It grossed over $9 million and has since become a staple of modern American independent cinema. Ghost Dog has been likened to Le Samourai (1967) directed by Jean-Pierre Melville, and the themes and narrative are clearly aligned.
Though not a direct remake, one can clearly identify the similarities between the two films, with Jarmusch providing a modern American dressing complete with iconic urban locations and a sublime soundtrack provided by RZA of the Wu-Tang Clan. Robbie Müller is the cinematographer again, working in colour this time which gives the movie a more contemporary look. Top-notch filmmaking and recommended for fans of the gangster / crime genres.
5.) Coffee and Cigarettes (2003)
Coffee and Cigarettes is also a film made up of various vignettes that are otherwise unconnected, but each contains the characters involved sharing a conversation over cups of coffee (or tea!) and sometimes smoking cigarettes. The one thing this movie has got in perpetuum, is an all-star cast. Despite his indie roots and low-budget productions, Jarmusch has always had a host of top flight actors to collaborate with, many of whom would usually be working in major Hollywood productions. In this one, you will see Cate Blanchett, Bill Murray, The White Stripes, The Wu-Tang Clan, Alfred Molina, Steve Coogan, Steve Buscemi, Roberto Benigni, Tom Waits, Iggy Pop and more!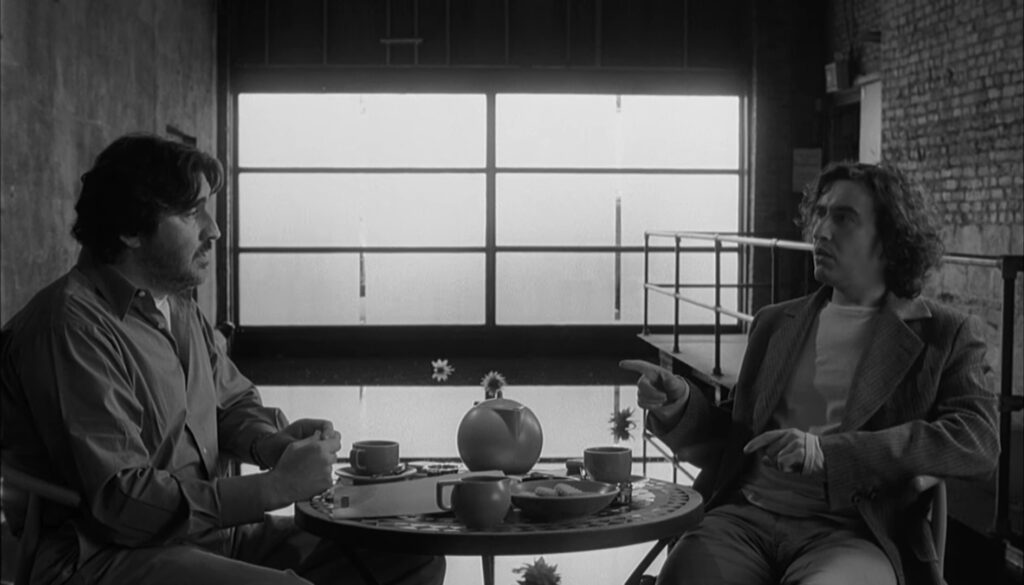 Essentially a comedy, Coffee and Cigarettes is perhaps the most art-house and freewheeling of all of Jim Jarmusch's work. Some of the vignettes were shot in the 80's and 90's and released as short films in their own right. The first one being the scene between Roberto Benigni and Steven Wright, which was shot in 1986! Two more short 'sequels' were made over the next decade and Jarmusch shot another eight sections before editing them all together into a feature-length film that was released in 2003.
This is a very entertaining watch, with most of the performers playing a larger-than-life version of themselves. Full of witty dialogue and hilarious storytelling, Coffee and Cigarettes is a crowning achievement in modern American independent cinema and provides a refreshing alternative to the single narrative genre pictures that have swamped the mainstream.
So that's our Top 5 Jim Jarmusch films!
Think we've missed any out, or not included your favourite Jim Jarmusch movie? Then let us know in the comments below.
You can read more of our articles here.
Please join in 'the conversation' with us on social media on Facebook, Instagram, Tik Tok and Twitter. We really appreciate all the likes, shares, retweets etc., and we would love to hear from you and continue the wonderful celebration of all things cinema on these platforms.
If you love to watch videos on YouTube, then please subscribe to our channel here. There's lots of fun and informative videos uploaded that we hope you will enjoy!
We have a passion for movies and aim to produce entertaining and informative movie-related content. It certainly is a lot of hard work, but we love films so much that it's worth all the effort. We have to keep the lights on and make sure we have plenty of caffeine to keep all of the articles, videos and social media posts coming, so if you like our work, then please consider supporting us at Buy Me A Coffee here. You can also become a More Movies patron on Patreon here.
To help support us here at More Movies, we do use advertising in a few places, so we appreciate it if you do not use AdBlockers on our site, as this helps keep a few pennies trickling in. We also utilise affiliate links throughout the site, usually to help guide our readers to places to stream, rent or buy the movies we talk about. One of the biggest sources for movies online is Amazon Prime Video, where you can stream over 18,000 films. If you are interested in Prime and haven't signed up yet, you can get a 30-day free trial via this affiliate link, which helps support us too.