Born in Denver, Colorado, David Fincher moved to San Anselmo, California, with his family when he was only two years old. Coincidentally, one of his neighbours in California was future-movie mogul George Lucas. Fincher's fascination with filmmaking began at an early age, and similar to many other successful Hollywood filmmakers, his first efforts were recorded on an 8mm camera during his childhood.
He later moved to Oregon in his teens and got involved in amateur theatre productions, directing plays and working on set designs. He also worked as a projectionist in a local movie theatre and continued to indulge his love of cinema throughout his formative years.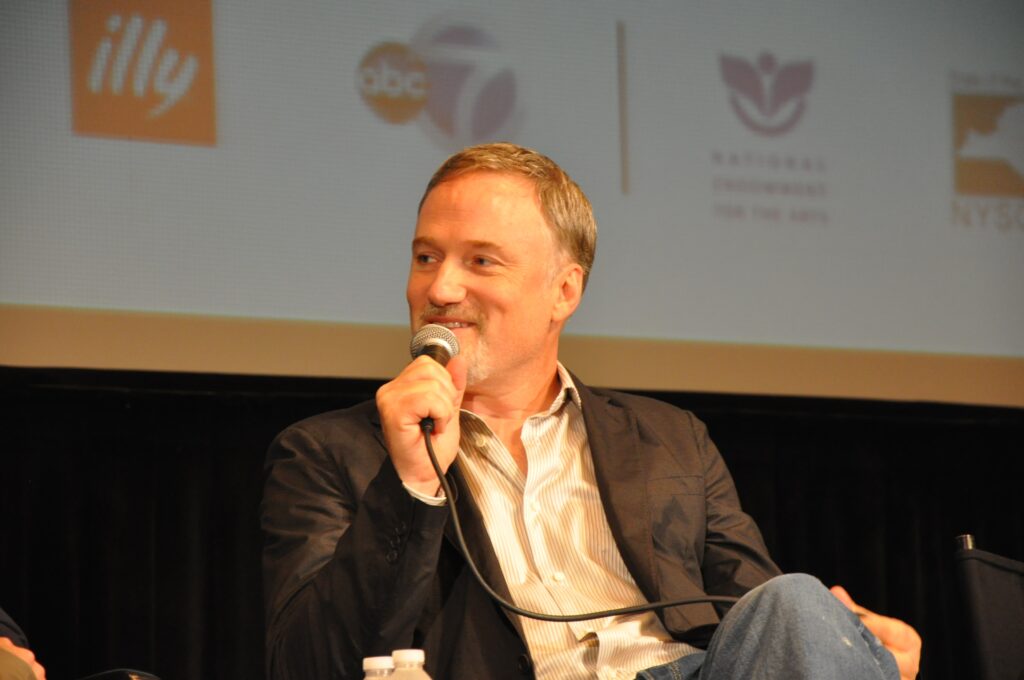 His acquaintance with Mr Lucas paid off as Fincher eventually landed a job at Industrial Light and Magic in the early eighties, becoming an assistant cameraman and matte photographer and working on such films as Return of the Jedi (1983) and Indiana Jones and The Temple of Doom (1984). He then went on to form his own production company, which he named Propaganda Films and took work directing TV commercials and music videos, where he learned to work efficiently with small budgets and tight time constraints.
"The fact is, you don't know what directing is until the sun is setting and you've got to get five shots and you're only going to get two."

David Fincher
David Fincher's feature film debut came along in 1990 when he was hired to replace Vincent Ward directing the sci-fi sequel Alien 3 (1992). Despite major studio interference throughout the production and mixed reviews after the film's release, Fincher was now set on a course that would lead him to create some of the most popular and memorable films of the past 25 years.
We very much enjoy all of David Fincher's work and have compiled this Top 5 as an introductory selection that would be a great starting place for the uninitiated. As always, our selections appear in chronological order…
1. Se7en (1995)
After a relatively uncomfortable experience working on Alien 3, Fincher avoided reading further scripts or taking on any feature film directing jobs for a little while. But in 1994, he read the script for Se7en and expressed an interest. This resulted in him being hired by New Line Cinema to direct the film, which starred Brad Pitt, Morgan Freeman, Gwyneth Paltrow and Kevin Spacey, all of whom were huge stars at the time.
The story follows two detectives who are investigating a number of gruesome killings which they believe are being committed by one individual. The serial killer in this movie bases the murders on the seven deadly sins mapped out in the Bible, and the police have to find him and put a stop to his killing spree before he completes all seven murders.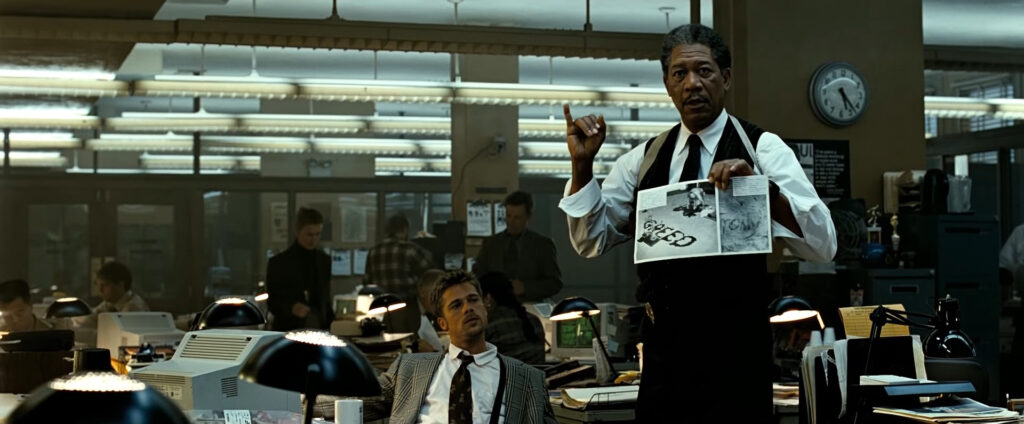 This dark material would become something of a calling card for Fincher, who has created several productions since then that deal with serial killers and the men who are charged with catching them. Se7en remains one of the best films in this sub-genre.
It made over $320 million at the box office, from a budget of $33 million, solidifying Fincher's reputation as a dependable talent and paving the way for him to flex his artistic muscles and get busy creating some modern classics, most of which would prove to be successful critically as well as financially.
2. The Game (1997)
David Fincher's third feature was the mystery thriller The Game (1997) starring Michael Douglas, Deborah Kara Unger and Sean Penn. In this exciting thriller, the main protagonist Nicholas Van Orton (Douglas), is a man that has it all. Success, wealth and respect, as well as a cynical streak and a judgemental attitude towards life.
So what do you get a man for his birthday if he already has everything? You get him a ticket to "The Game", a mysterious experience that is supposed to change the lives of those that play it. Nicholas's younger brother Connie (Penn) does just that and implores his older sibling to take part. Despite his initial reservations, Van Orton decides to play, and as a result, he is thrown way out of his comfort zone. His life is turned upside down via a series of events that push his patience to the limits and, more serious than that, begin to threaten his very existence.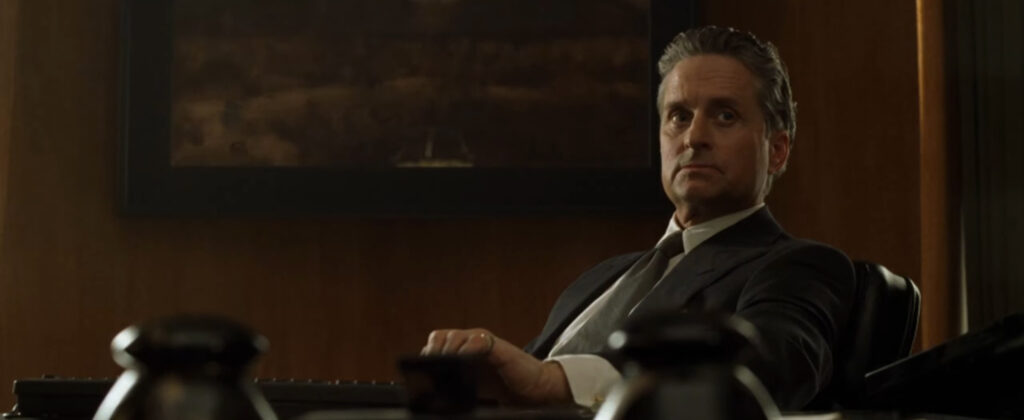 As Van Orton is propelled deeper into chaos, he starts to wonder whether everything is just a game or if, in fact, there are darker, more sinister forces at work, hellbent on destroying his life, piece by piece. An incredibly exciting thriller, this movie is one of Fincher's least well known and underrated pictures. A film about personal fears, The Game keeps the audience guessing right up to the final few scenes and reveals the truth via an incredible final set-piece that you will either love or hate.
Some people are disgruntled by the ending but still rate the film highly in spite of this. I love the conclusion and add that this movie is one of the most satisfying modern thrillers I have ever seen. Hitchcock would be proud of this one!
You can hear our thoughts about The Game is one of our podcast episodes here.
3. Fight Club (1999)
Based on the novel by Chuck Palahniuck, Fight Club (1999) is one of the most influential films made in the 1990s. This schizophrenic thriller is a story about a simple man with an extremely mundane life who is reinvigorated when he starts a private fighting club with a stranger who he meets on a plane journey.
The two develop the idea, and before long, lots of disaffected men join the club, and the concept starts to grow and become a national underground phenomenon. Nothing is that simple, of course, and there are lots of sinister forces at play that explore deep psychological issues, trauma and societal disenfranchisement.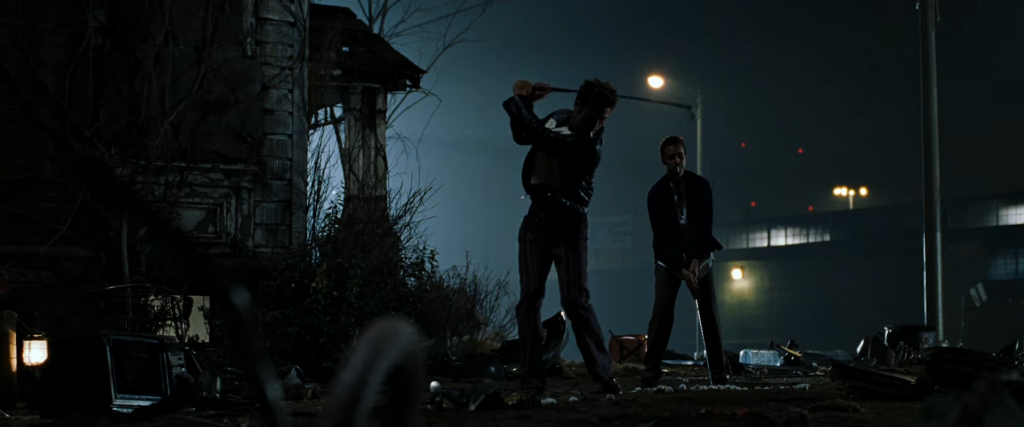 Fight Club was a huge hit for David Fincher, and it was this film that really solidified his reputation as one of the best American filmmakers around. Starring Brad Pitt, Edward Norton and Helena Bonham Carter, this incredibly dark and entertaining movie has hardly aged at all in the 22 years since its release.
Ushering in a new millennium and revolutionising the idea of the "anti-hero", the performances are top tier. The effects are unforgettable, and the overall tone of the piece is singular and incomparable. An extremely violent yet clever movie that stays faithful to the source material and does its own thing within the adapted format. Fight Club is included in our From Page To Screen article, which you can read here.
4. Zodiac (2007)
Returning to the sub-genre of 'serial killer-crime thriller', Zodiac (2007) explores the real-life case of the 'Zodiac', a serial murderer who terrorised areas of the United States in the 1960s and 70s and was never captured by police. David Fincher had a vested interest in this subject matter due to experiences he had as a young school student.
After realising that the Highway Patrol was following their school bus home, Fincher was told by his father, "There's a serial killer who has killed four or five people… who's threatened to… shoot the children as they come off the bus." Suffice to say. This experience must have left a very strong and lasting impression on Fincher as he has also returned to the subject in the amazing Netflix series Mindhunter.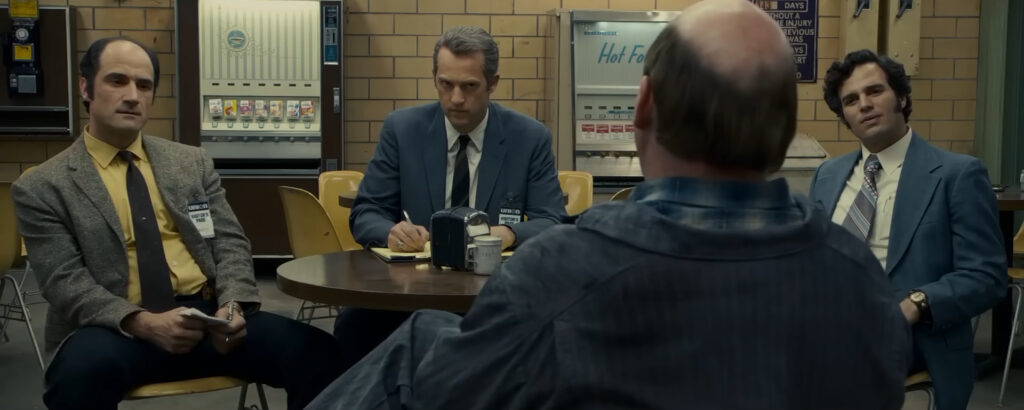 Zodiac stars Jake Gyllenhaal, Robert Downey Jnr, Mark Ruffalo, Brian Cox and Chloë Sevigny, amongst others. Despite being critically acclaimed and performing well internationally, it was not as well-received in the States in terms of box office takings. Fincher did months of research which included consulting the official police reports and interviewing people associated with the case.
He felt that the film had to be as accurate as possible and as close to real-life as it could be, showing that not all cases are solved, and there are indeed many a slip twixt a cup and a lip in terms of these types of long, drawn-out investigations. An incredible film which will surely be at the top of the list for fans of this particular type of police procedural.
5. The Social Network (2010)
Having covered all manner of psychopaths and demonic characters in his previous films, David Fincher decided to turn his attention to Mark Zuckerberg and the creation of Facebook in 2010s The Social Network. Starring Jesse Eisenberg as Zuckerberg, the film also features amazing performances from Andrew Garfield and Justin Timberlake.
A slow-burning drama about the man that created one of the world's most popular and intrusive websites, Fincher portrays Zuckerberg as a selfish, egotistical megalomaniac who is incapable of wholesome behaviour and will do anything to gain the edge on those he perceives as competition. This includes some of his best friends and people he worked with to create the site.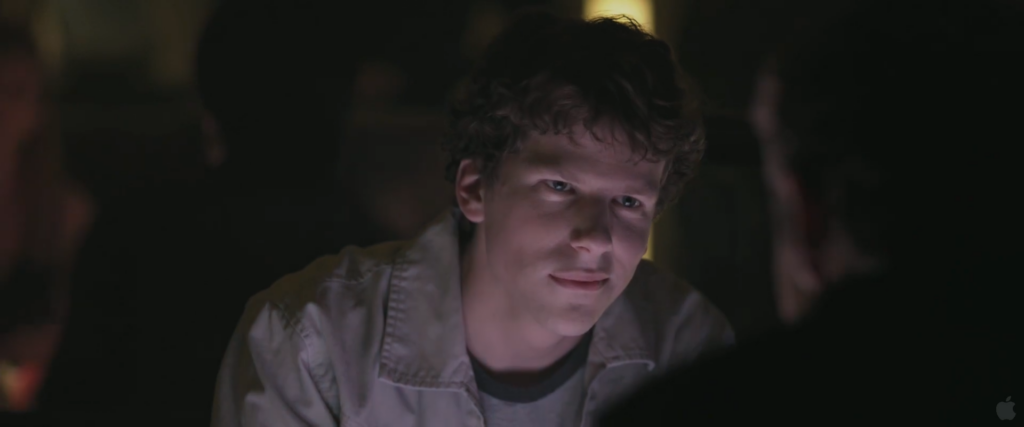 The screenplay was written by dialogue master Aaron Sorkin who has a real knack for turning dry and somewhat monotonous material into exciting and snappy scenes that are both intriguing and highly entertaining. Something of a departure from his usual style, Fincher produced a modern classic with The Social Network and it remains one of his most respected and popular films to this day.
There are rumours of a sequel in the pipes, but we'll just have to wait and see if anything transpires there. In the meantime, there are plenty of other David Fincher directed films that you should also check out after you have seen all of our Top 5 list!
So that's our Top 5 David Fincher Films!
Think we've missed any out, or not included your favourite David Fincher movie? Then let us know in the comments below.
You can read more of our reviews here.
Please join in 'the conversation' with us on social media on Facebook, Instagram, Tik Tok and Twitter. We really appreciate all the likes, shares, retweets etc., and we would love to hear from you and continue the wonderful celebration of all things cinema on these platforms.
If you love to watch videos on YouTube, then please subscribe to our channel here. There's lots of fun and informative videos uploaded that we hope you will enjoy!
We have a passion for movies and aim to produce entertaining and informative movie-related content. It certainly is a lot of hard work, but we love films so much that it's worth all the effort. We have to keep the lights on and make sure we have plenty of caffeine to keep all of the articles, videos and social media posts coming, so if you like our work, then please consider supporting us at Buy Me A Coffee here. You can also become a More Movies patron on Patreon here.
To help support us here at More Movies, we do use advertising in a few places, so we appreciate it if you do not use AdBlockers on our site, as this helps keep a few pennies trickling in. We also utilise affiliate links throughout the site, usually to help guide our readers to places to stream, rent or buy the movies we talk about. One of the biggest sources for movies online is Amazon Prime Video, where you can stream over 18,000 films. If you are interested in Prime and haven't signed up yet, you can get a 30-day free trial via this affiliate link, which helps support us too.