Blade Runner 2049 (2017) is a neo-noir science-fiction film directed by Denis Villeneuve and a sequel to the cult classic Blade Runner (1982).
In my previous review, I discussed Ridley Scott's original vision and how greatly revered the film is. Suffice to say, the sequel had a lot to live up to in many different ways.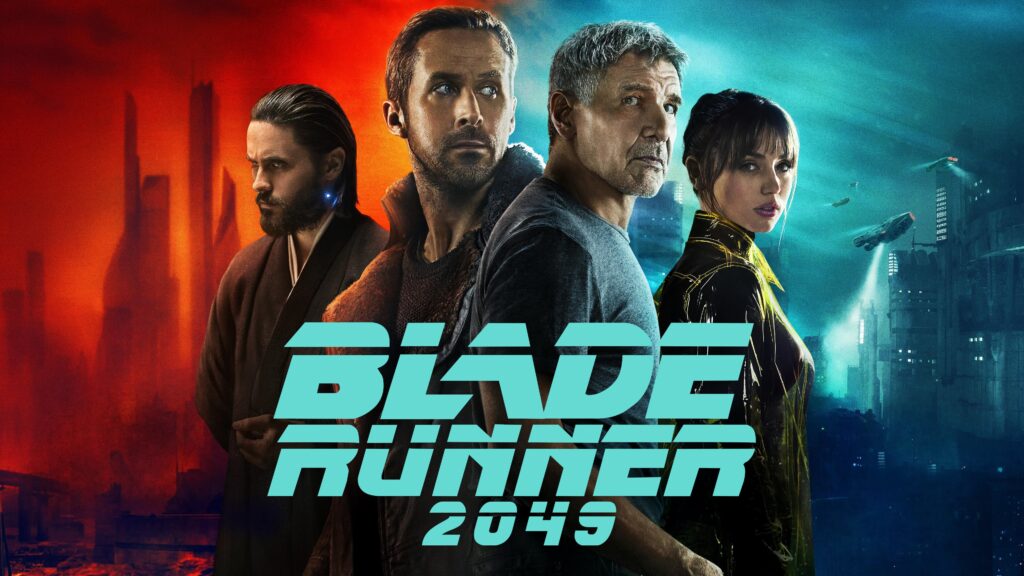 Blade Runner 2049 is set 30 years after the original film and follows Officer K, played by Ryan Gosling, a new Blade Runner working for the Los Angeles Police Department. K unearths a long-buried secret that has the potential to plunge what's left of society into chaos. His discovery leads him on a quest to find Rick Deckard, played by a returning Harrison Ford from the original film, a former Blade Runner who's been missing for 30 years.
The biggest compliment I have for this film is how much it feels at home in the world created by the original movie. Even though they were made 30 years apart, both entries portray the same world that was conceived as a dystopian future back in 1982. Unfortunately, there is often a danger with sequels made so long after the first movie that the sense of the original cinematic world is lost, like Prometheus (2012) to Alien (1979) or Tron Legacy (2010) to Tron (1982).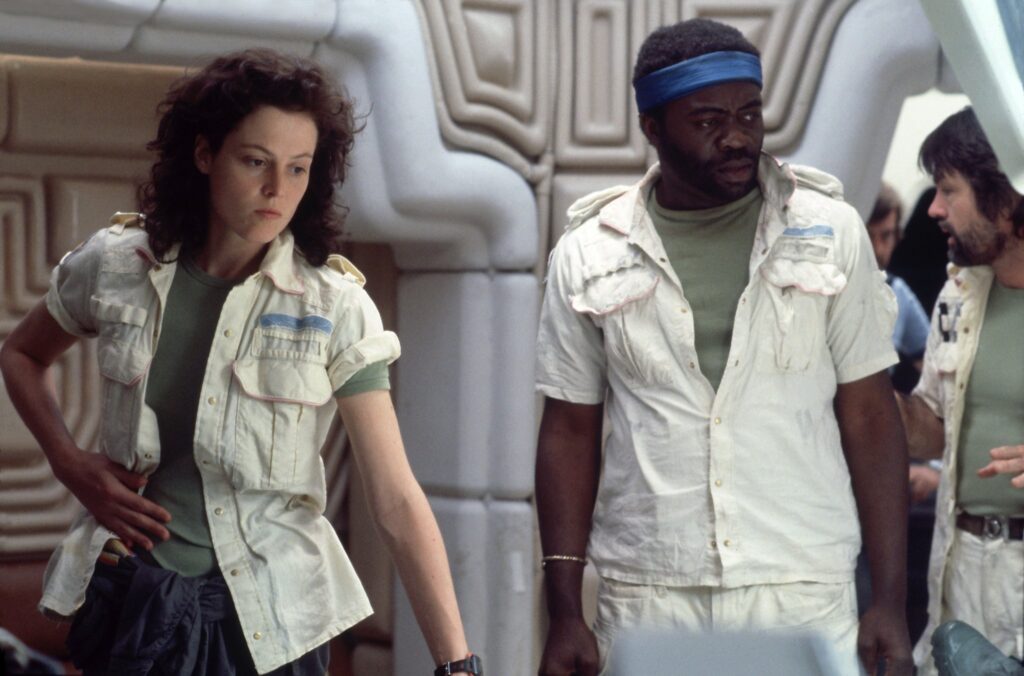 But here, the world looks like it should, and that is primarily down to the wonderful cinematography produced by the legendary Roger Deakins. The neo-noir essence of the original is dripping from the screen with dark shadows and chiaroscuro techniques, creating the visual cues we are by now considerably familiar with.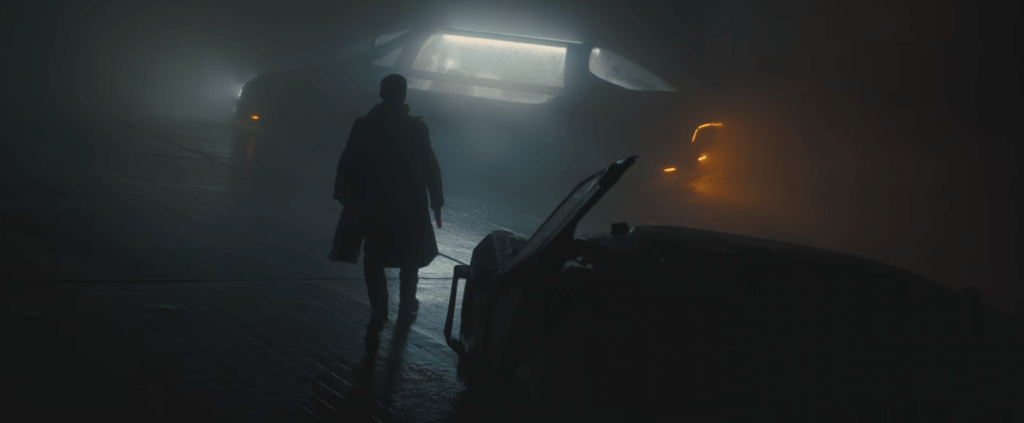 But there is also a wonderful sense of colour that adorns the screen, creating a rich series of cinematic paintings for us to observe. Yellows to enlighten us, feeding us information. Orange to warn us of impending danger for our protagonist. Green is used to symbolise life and reality, something that is scarce in Blade Runner's artificial world. Indeed, colour theory is used to great effect in this neon-noir science fiction epic.
The film is a detective mystery, a puzzle piece for the audience. The viewer needs to listen to what is going on and look at everything on screen – these are all clues to be deciphered to understand what is really happening in the story. This makes these visual cues and subtleties so important to the narrative, which director Denis Villeneuve has expertly constructed.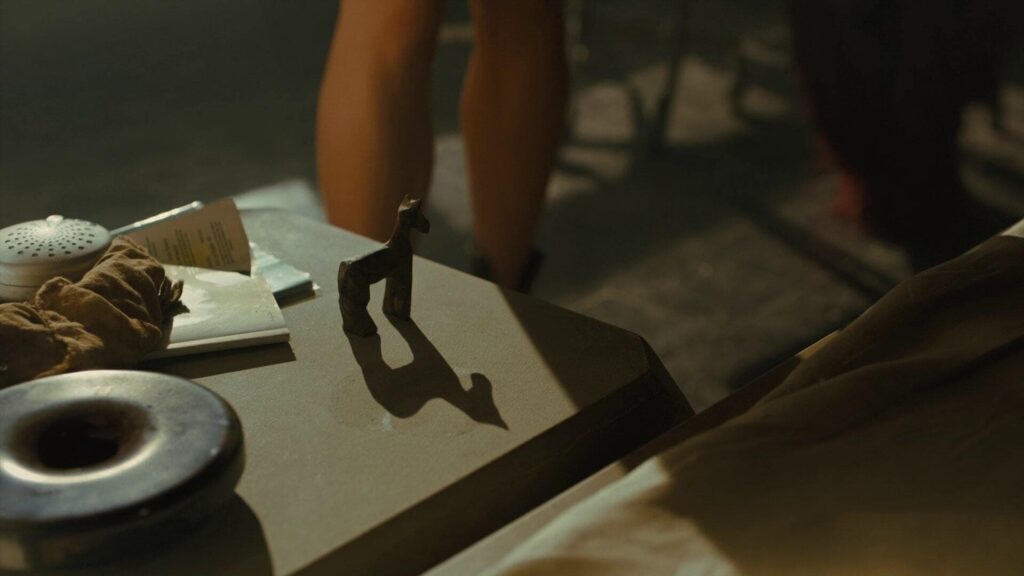 Composers Hans Zimmer and Benjamin Wallfisch composed a fantastic soundtrack to the movie that complimented the iconic original score from Vangelis whilst also moving in a new direction of its own. This is something that Zimmer has become an absolute master of, as any viewers of No Time To Die (2021) will testify.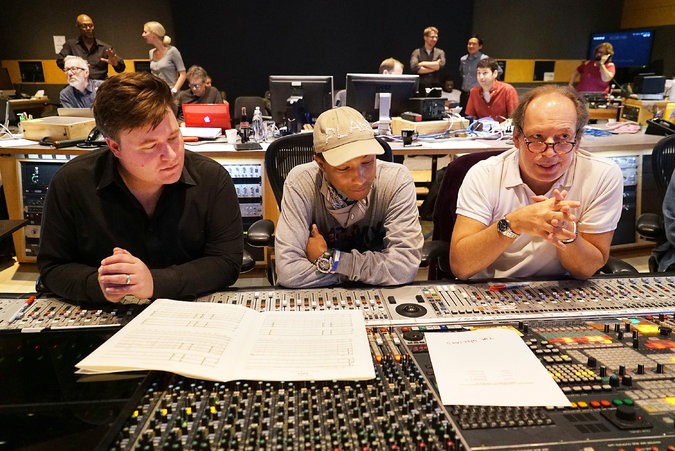 The cast are all superb, with memorable turns from Ana de Armas, Mackenzie Davis, Robin Wright, Jared Leto and Dave Bautista. But Ryan Gosling's performance as K is fantastic, capturing the spirit of Harrison Ford's original portrayal and in-keeping with the film-noir vibe. Of course, speaking of Harrison, even at 70+ years of age, he brings his A-game to the reprisal of his role with all the usual energy and drive that has made his career so iconic.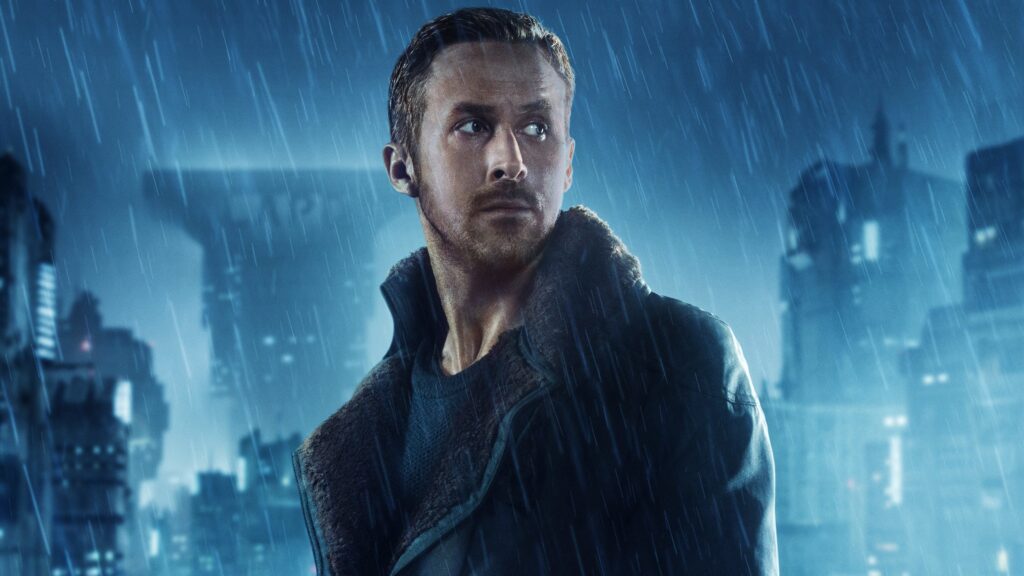 Although it was well-received critically and one that audiences seemed to love, Blade Runner 2049 disappointed at the box office, losing bags of money in different markets and in total losing at least $80 million worldwide. It's like the curse of the original film, struck again.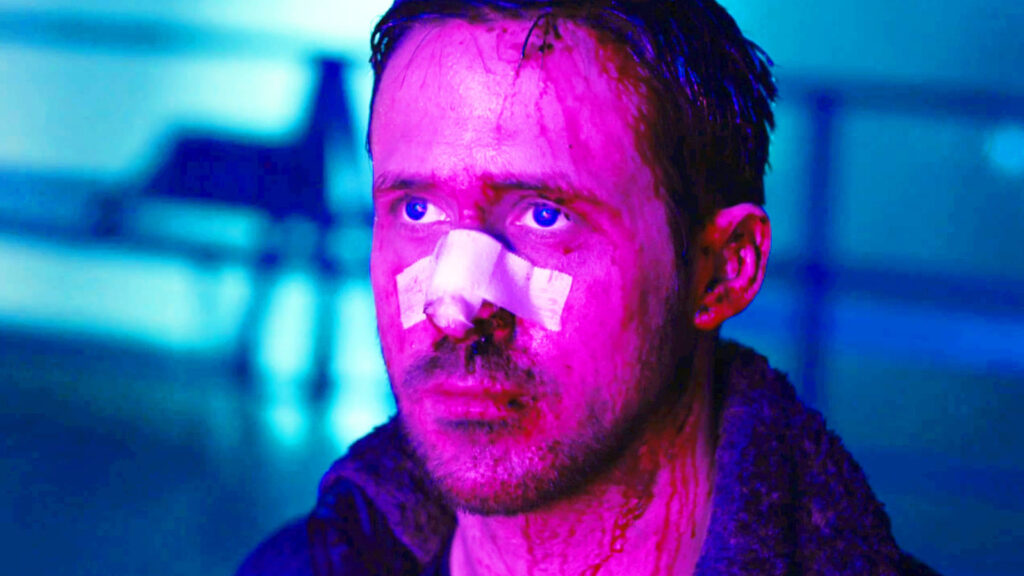 2049 is visually stunning, musically brilliant and has a brilliant cast. But what made the original so great was an intriguing tale. Here, we get another great mystery to unpack, an ambitious and gripping journey reflecting human reality. For a modern movie, it takes its time, slowly pacing through the world, allowing the viewer to take it all in and uncover the truth of what has happened. It never feels rushed, and to me, it is a film to be championed.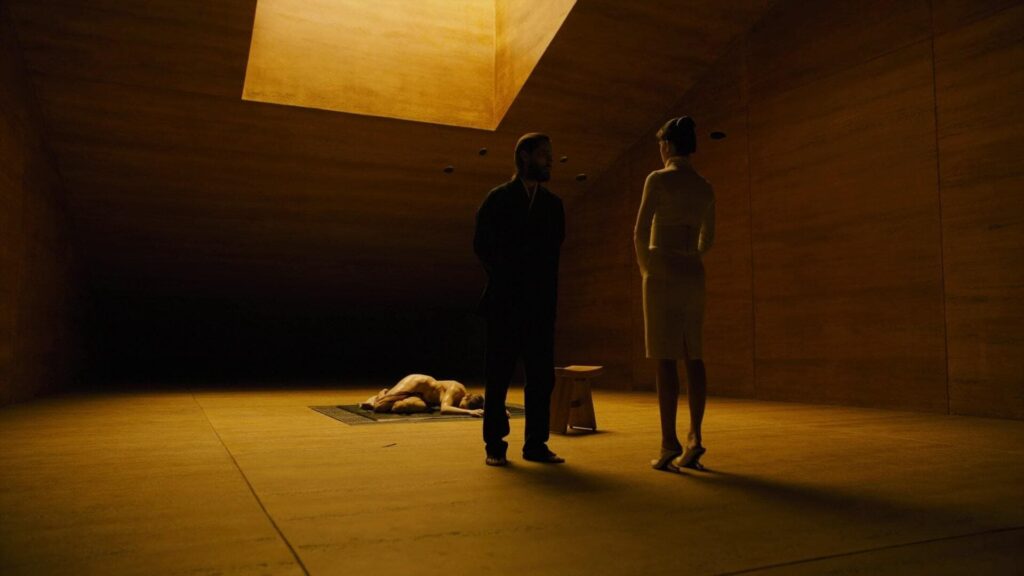 The interesting journey of the film also works brilliantly on its own, without the viewer having to have seen the original. Villeneuve creates a movie that is self-sustaining and serves as a fantastic mythology building sequel. Blade Runner 2049 is a powerful film that explores the central question about what humanity means, as posed in the original movie, through the lens of the ever closing gap between the worlds of reality and simulation.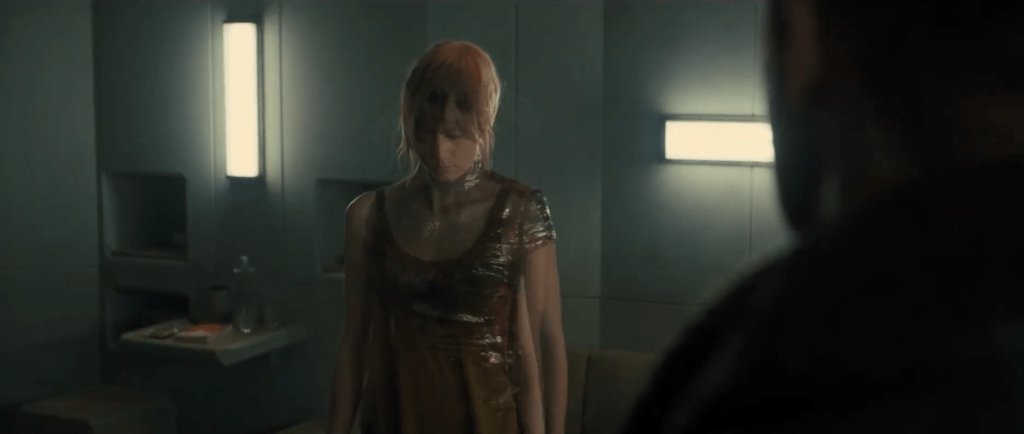 Well, that's our review of Blade Runner 2049
Did you enjoy Blade Runner 2049 ? What did you think of our review? Let us know in the comments!
You can read more of our reviews here.
Please join us on social media on Facebook, Instagram, Tik Tok and Twitter. We really appreciate all the likes, shares, retweets etc., and we would love to hear from you and continue the wonderful celebration of all things cinema on these platforms.
If you love to watch videos on YouTube, then please subscribe to our channel here. There's lots of fun and informative videos uploaded that we hope you will enjoy!
We have a passion for movies and aim to produce entertaining and informative movie-related content. It certainly is a lot of hard work, but we love films so much that it's worth all the effort. We have to keep the lights on and make sure we have plenty of caffeine to keep all of the articles, videos and social media posts coming, so if you like our work, then please consider supporting us at Buy Me A Coffee here. You can also become a More Movies patron on Patreon here.
To help support us here at More Movies, we do use advertising in a few places, so we appreciate it if you do not use AdBlockers on our site, as this helps keep a few pennies trickling in. We also utilise affiliate links throughout the site, usually to help guide our readers to places to stream, rent or buy the movies we talk about. One of the biggest sources for movies online is Amazon Prime Video, where you can stream over 18,000 films. If you are interested in Prime and haven't signed up yet, you can get a 30-day free trial via this affiliate link, which helps support us too.