The 1990's was the last truly great decade, let's face it… it's all been down hill since then! After the boom in teen-based movies of the previous decade, Hollywood producers kept the laughter coming and continued to make a plethora of films aimed at the teenage market. So to follow up our 9 Teen 80's Comedies article, here are 9 of the most loved teen comedies from the 90's… party on, dudes!
1. Cry Baby (1990)
Heart throb of the 90's, Johnny Depp was a really pretty face back in those heady days and John Waters' zany comedy Cry Baby shows off those beautifully chiselled cheek bones while simultaneously tickling your funny bone! Depp plays 'Cry-baby' Wade Walker, a bad boy motorcycle greaser with a heart of gold, who falls for a clean-cut girl-next-door, Allison (Amy Locane). The course of true love never runs smooth, as Allison's jealous boyfriend starts trouble and lays the blame on Cry-baby.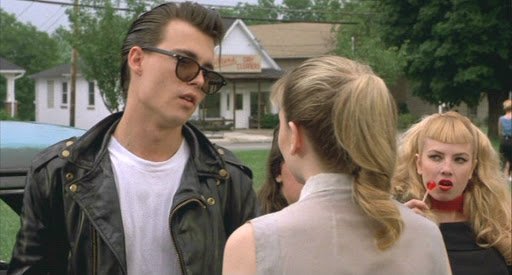 The throwback 50's setting is reminiscent of earlier films like Grease (1978) and Waters' previous hit Hairspray (1988) which was set in the 1960's. There's music, action and lots of laughter in this larger than life, purposely over the top film which despite it's lack of success at the box office, has gone on to become a cult-classic. Whether you're a drape or a square, you'll love this film!
2. Clueless (1995)
The beautiful Alicia Silverstone was the brightest rising-star in the 90's and the hit film Clueless propelled her to super-stardom as the ditsy, fickle and popular Beverley Hills High School student Cher Horowitz. Paul Rudd in an early performance plays Cher's ex-stepbrother Josh who loves to point out her selfish and shallow proclivities, in turn she teases him for his naive idealism. Sounds like true love!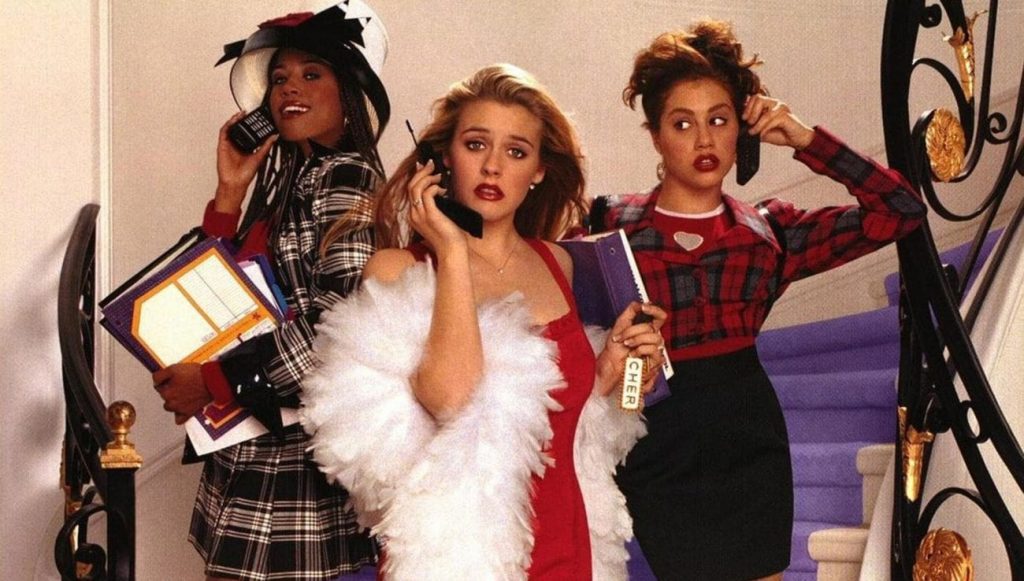 Shopping, fashion, bad driving, love and laughter are the recipe for this archetypal 90's teen film. Directed by Amy Heckerling who also did Fast Times At Ridgemont High, this film has got 90's written all over it. Serving as a paradoy of the rich valley girls and Beverley Hills set, Clueless is a story about a young girls efforts to become a more meaningful member of society who develops a desire to help the less fortunate and bring love to the lives of those that need it most.
3. Wayne's World (1992)
Responsible for a slew of catchphrases and re-popularising the Queen anthem Bohemian Rhapsody, 1992's Wayne's World was the smash hit of the summer and propelled it's stars Mike Myers and Dana Carvey into the forefront of popular culture as the lovable Wayne Campbell and Garth Algar. The two hapless slackers love music, hanging out together and worshipping foxy women wherever they meet them.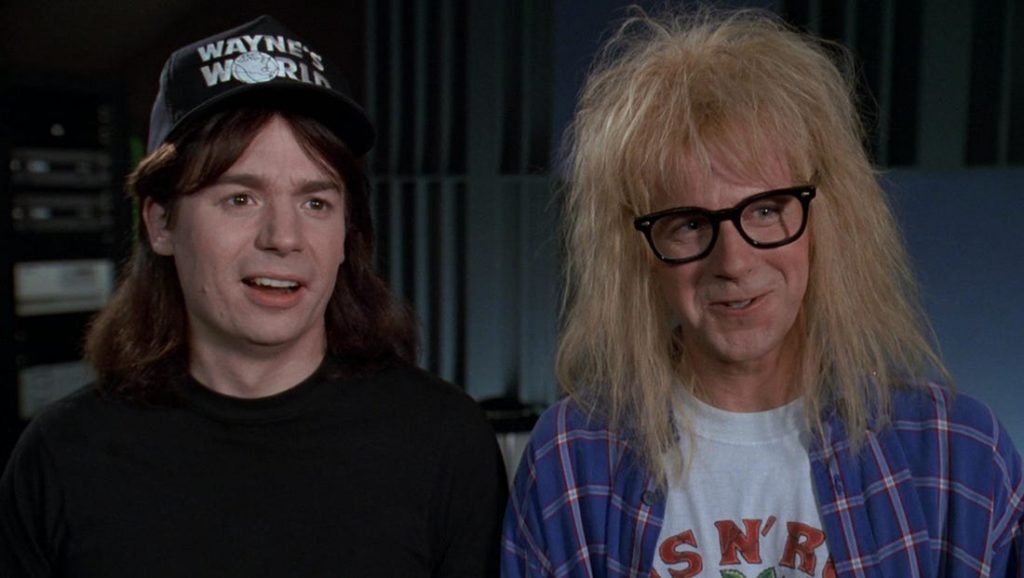 Based on a recurring segment from Saturday Night Live, the small yet popular characters got the big screen treatment which went on to produce an equally popular and successful sequel. Moving on later to his Austin Powers franchise, Mike Myers left his guitar and baseball cap behind, never making a third instalment. However, there have recently been rumours that Myers and Carvey will re-unite to complete the trilogy. Here's hoping they haven't left it too long!
4. Bill and Ted's Bogus Journey (1991)
A sequel to 1989's 'Excellent Adventure', Bill and Ted's Bogus Journey steps it up a notch as stars Keanu Reeves and Alex Winter return as the 'Wyld Stallyns', this time facing evil robot versions of themselves that have been sent from the future to assassinate the pair, before they can go on to create world-harmony via their rock music.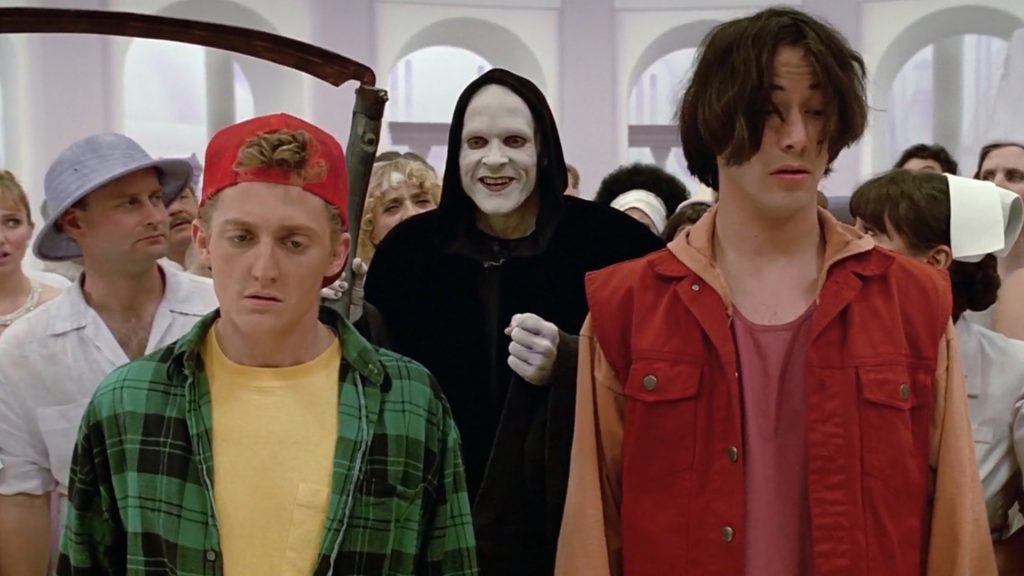 Quickly dispatched and sent to hell, the two hapless heroes must win a game of chess against Death (who is played brilliantly by William Sadler) in order to regain thier lives and restore order to the universe. An obvious nod to the classic film The Seventh Seal (1957), this sequel is a rare example of a second instalment actually surpassing the original in quality. Let's hope the same can be said of the third instalment Bill and Ted Face The Music, which is due to be released in September, 2020.
5. House Party (1990)
Starring the now long-forgotten duo of Kid N' Play (a.k.a. Christopher Reid and Christopher Martin) House Party is an underrated comedy that will have you laughing out loud and dancing along with it's mix of hilarious humour and funky hip-hop soundtrack. After being grounded for fighting in school, Chris Harris (Reid) must wait for his strict father to fall asleep in order to sneak out and join his friends at a house party.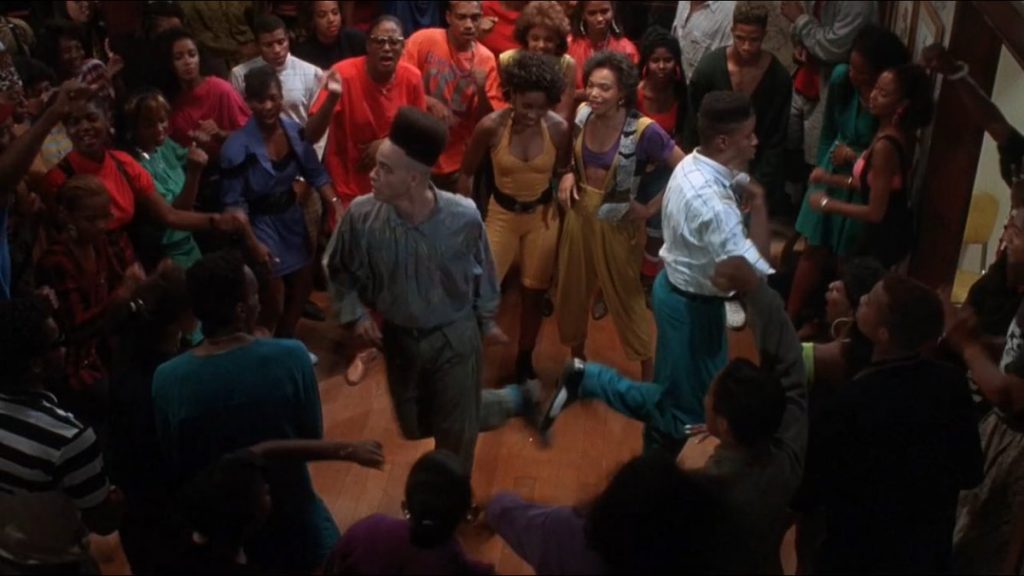 The styles are outrageous and the performances are witty and precocious. Comedy legend Robin Harris is excellent as Pop (Chris' father) and Martin Lawrence also gives a hilarious performance in one of his earliest roles as Bilal. There were sequels that unfortunately did not quite hit the same spot as the original. But anyone who had to lie to their parents and sneak out in order to party will love this disremembered comedy gem.
6. Encino Man (1992)
Starring Sean Astin, Brendan Fraser and Paulie Shore, Encino Man is the story of two friends who discover a buried, frozen cave man in their backyard. After digging him out and defrosting him, the pair set about cleaning him up and stylising him in order to blend in with their peer group and high school colleagues. Desperately unpopular, the two are propelled to new levels of acclaim via their new found friend who soon becomes the most sought-after guy around.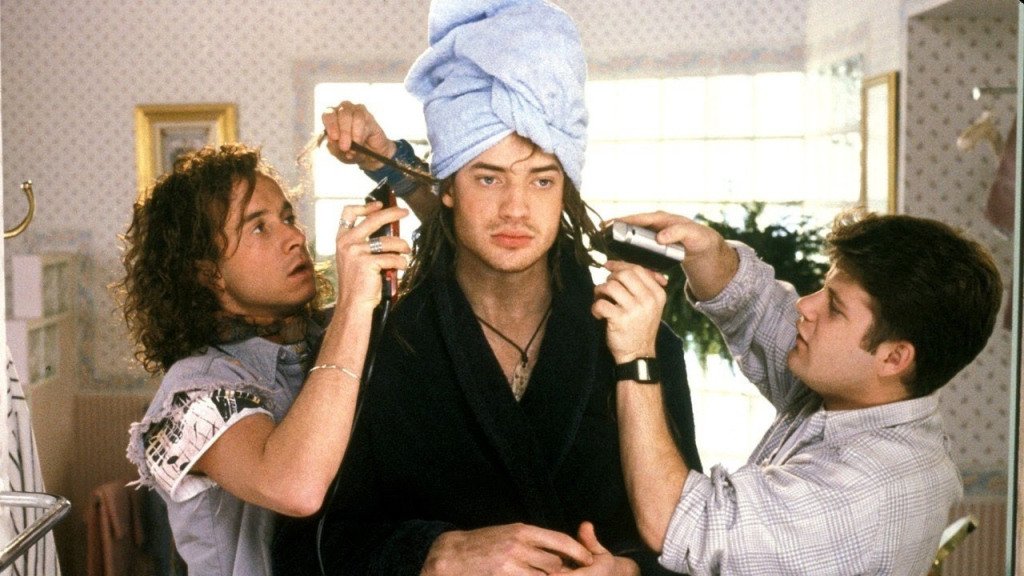 This ridiculous plot works really well in context, as the two nerds attempt to teach the neolithic Fraser to blend in with modern day 90's teen culture. In turn he ends up teaching them what's really important in life. Very much a product of its time, this hilarious film will have you looking back fondly with nostalgia, to a more innocent era, when a cave man could become the most popular guy in school.
7. 10 Things I Hate About You (1999)
Heath Ledger, Joseph Gordon-Levitt and Julia Stiles star in 10 Things I Hate About You which is inspired by Shakespeare's play The Taming of the Shrew. Cameron (Gordon-Levitt) wants to date Bianca (played by Larisa Oleynik) but her strict father won't allow it. So he turns to Patrick (Ledger) and asks him to help by asking Bianca's moody sister Kat (Stiles) on a date in the hope that he will be allowed to date Bianca if her sister acts as a shaperone. A game of cat and mouse ensues which sees Patrick use a number of tactics to try and win Kat's heart, leaving Cameron to attempt to win Bianca's while dealing with her over-protective father and other boys who are vying for her affection.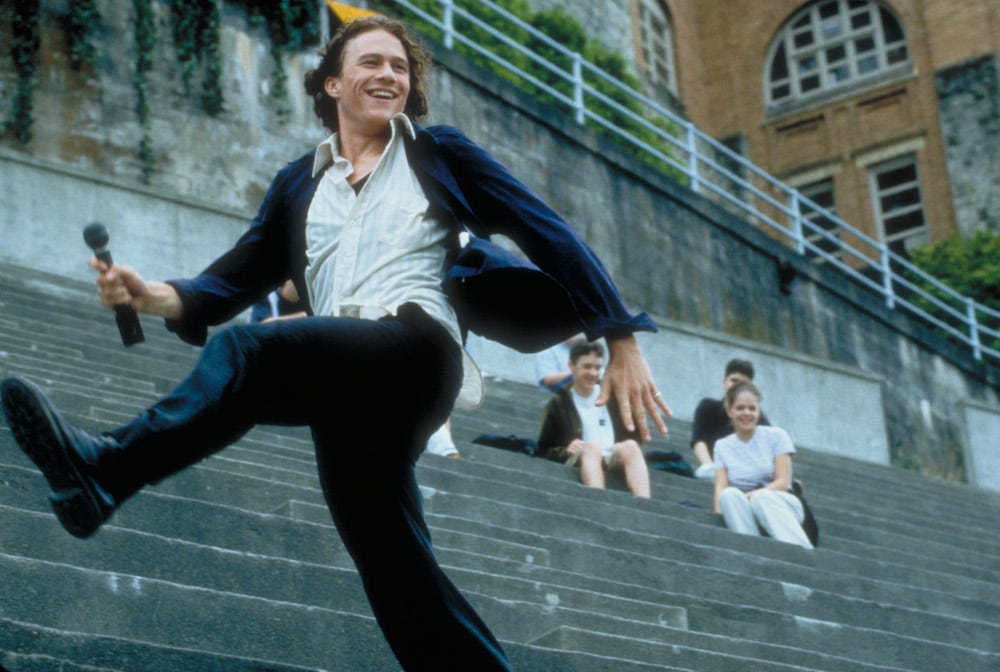 Extremely popular at the time of it's release, the film helped to start Ledger, Stiles and Gordon-Levitt on the road to super-stardom. The dialogue is witty and matched by enjoyable performances from all, especially the girl's father, played by the hilarious Larry Miller. Another triumph for William Shakespeare whose timeless plays still influence the stories that Hollywood decides to tell, all these years later.
8. Clerks (1996)
The debut feature from writer / director Kevin Smith , Clerks was the surprise indie hit of 1996. The film is about two friends Dante and Randal, who both work as clerks in neighbouring stores. Dante mans the counter at the mini-mart and the acerbic Randal takes care of business at the video rental store. The two hang out and complain about the customers they have to deal with and things get tense when Randal over steps the mark and begins to hurl abuse at the patrons they encounter.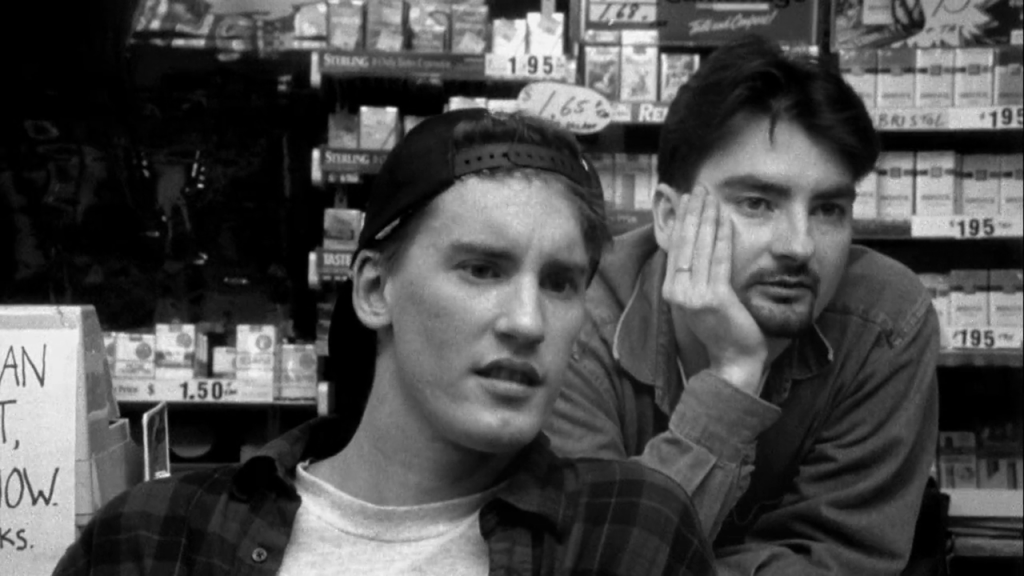 Shot in black and white because it was cheaper and also gave the film a more independent and European look. Smith maxed out credit cards, sold his comic collection and took a real risk when making the film, which was shot on a very small budget that he had to finance himself. It was all worth it in the end as Clerks went on to become a cult-classic film, and one that enabled its creator to make more calamitous capers starring himself and Jason Mewes as the hilarious duo Jay and Silent Bob.
9. American Pie (1999)
We couldn't possibly talk about 90's teen comedies without mentioning one of the most successful films in the genre… American Pie was a massive hit at the end of the decade and went on to spawn several sequels. At the time, the film's teen cast were all new-comers who enjoyed success in the following years off of the back of this classic slice of American teen comedy.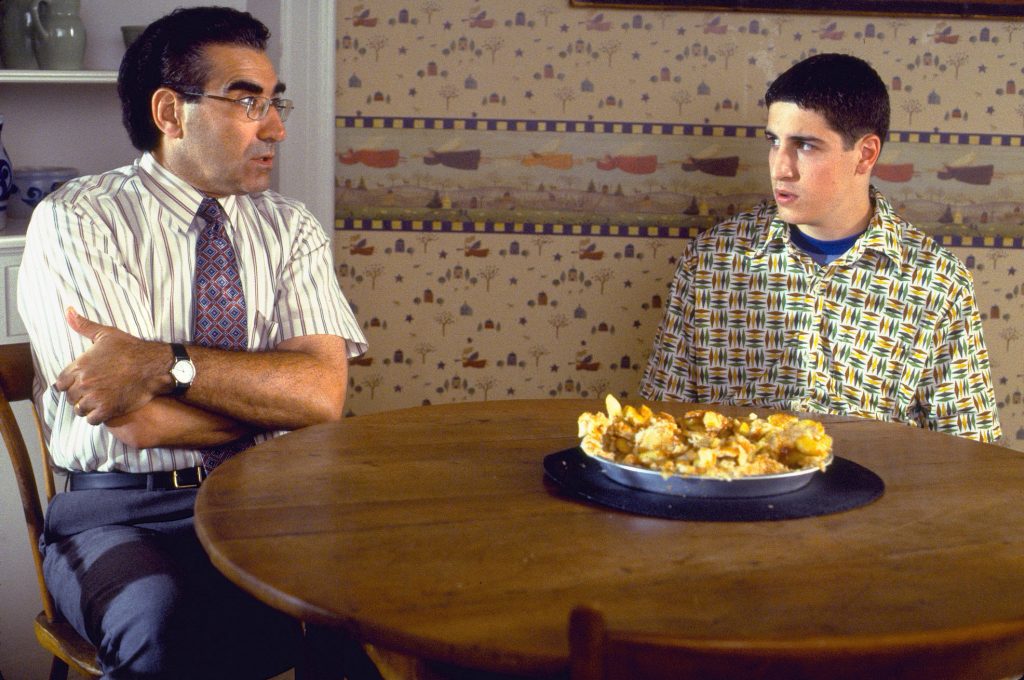 Eugene Levy is perhaps most memorable as the bumbling yet caring father who does his best to cover his son's messy tracks after the infamous 'pie incident'. All the necessary ingredients are here; love, parties, practical jokes, drinking and mayhem all feature in this quintessential 90's teen comedy that perfectly book-ends a decade of hilarious teenage anarchy and brings this article to an appropriate conclusion.
So that's our 9 Teen 90's Comedies list!
Did you like our list? There are so many great 90's comedies, we couldn't possible include them all. Perhaps you have a favourite that we didn't mention, so let us know in the comments and be sure to check out some of our other articles on the website and follow us on Facebook and Twitter.
If you enjoy our content, please consider supporting us here.