The 80's was the decade of the teen revolution, and during these years the teen comedy movie really came into its own. Films about young people for young people became the easiest and most popular movies to produce and they have left us with a whole host of classics that we still enjoy today! So without further ado, here's More Movies 9 Teen 80's Comedies… let's party!
1. Ferris Bueller's Day Off (1986)
The first John Hughes' movie in this collection, Ferris Bueller's Day Off has become a go-to for any ambitious teenager who wants the best tips on how to wag school. Matthew Broderick, Mia Sara and Alan Ruck play three friends that ditch school for the day and have an adventure in the city instead.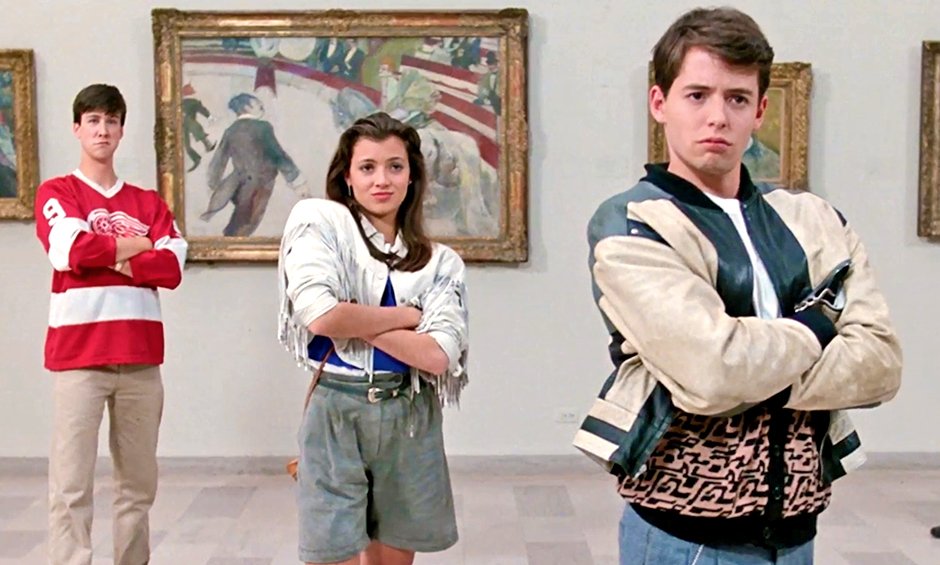 Pursued by their tenacious head master, this hilarious story of cat and mouse is the quintessential 80's teen comedy. As the saying goes, not all heroes wear capes, and Ferris Bueller is a true hero to high school students everywhere. Save Ferris!
2. Fast Times at Ridgemont High (1982)
Featuring Sean Penn, Nicholas Cage, Phoebe Cates, Forest Whitaker, Judge Reinhold and Jennifer Jason Leigh, this brilliant slice of high school hilarity could just have easily been made today. Fast Times at Ridgemont High became a blueprint for a string of high school movies that would get made over the next 20 years. But the original is usually always the best, with maybe the exception of our number 5 pick.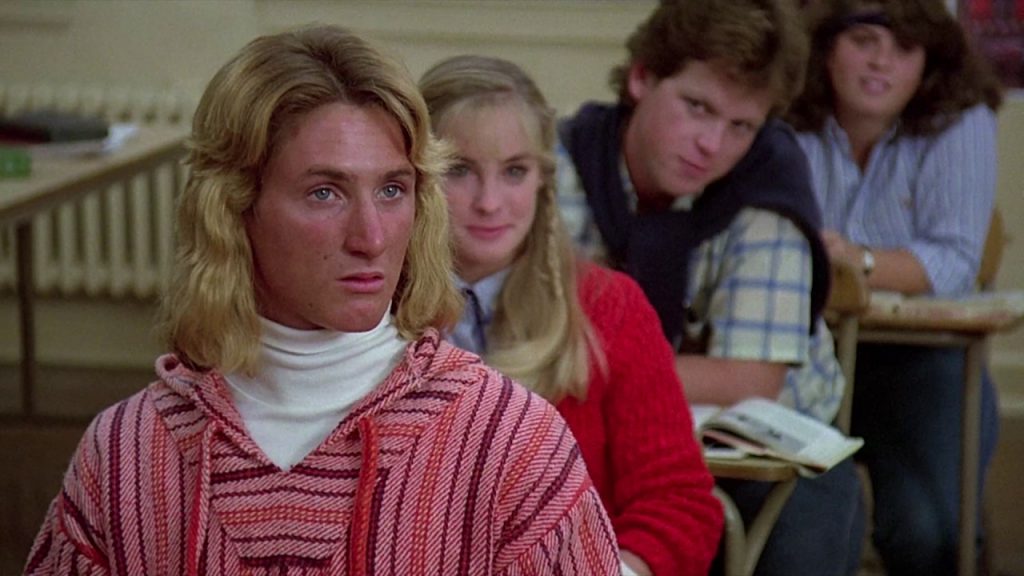 Fast Times At Ridgemont High is the earliest film on our list and one that helped to solidify the tone and new approach that films would take over the coming decade. It is still very funny to watch today, as many of the cliches and tropes of teenage life were born of films in this genre. Sean Penn as stoner Jeff Spicoli is simply hilarious. Knarly, dude!
3. License To Drive (1988)
The two Coreys (Haim and Feldman) cash in on their acclaimed fame as the stars of the previous year's The Lost Boys. License to Drive is more of a straightforward teenage tale about life, love and the urge to pass your driving test. Young Les (Corey Haim) is so desperate to pass his test and impress the girl of his dreams Mercedes (a very young Heather Graham), that he lies to his parents when he fails.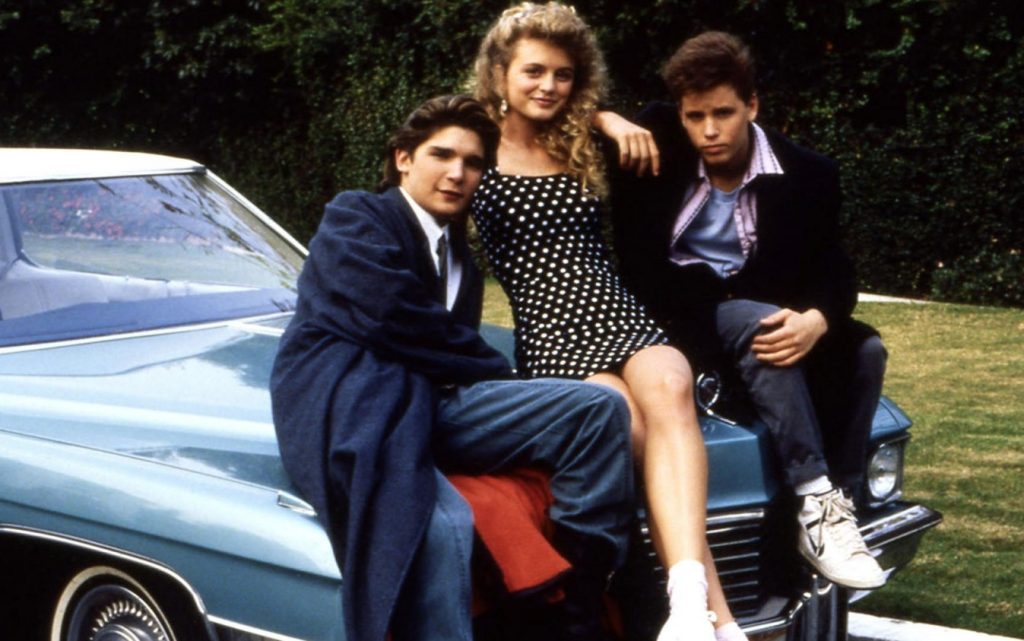 With the added pressure from his closest friend Dean (Corey Feldman), young Les takes the family car out for an illegal ride around which gets him in to more trouble than he bargained for. This typical 80's story about the consequences of not telling the truth is packed full of great laughs and fantastic 80's fashion.
4. Heathers (1989)
The darkest of our comedy choices here, Heathers is a black comedy starring Winona Ryder and Christian Slater. Veronica (Ryder) is a high school girl with three best friends, all called Heather. The Heathers are extremely mean to other students who they look down upon and Veronica is sick to death of their bitchiness. Enter J.D. (Slater) , a moody outcast with a taste for danger.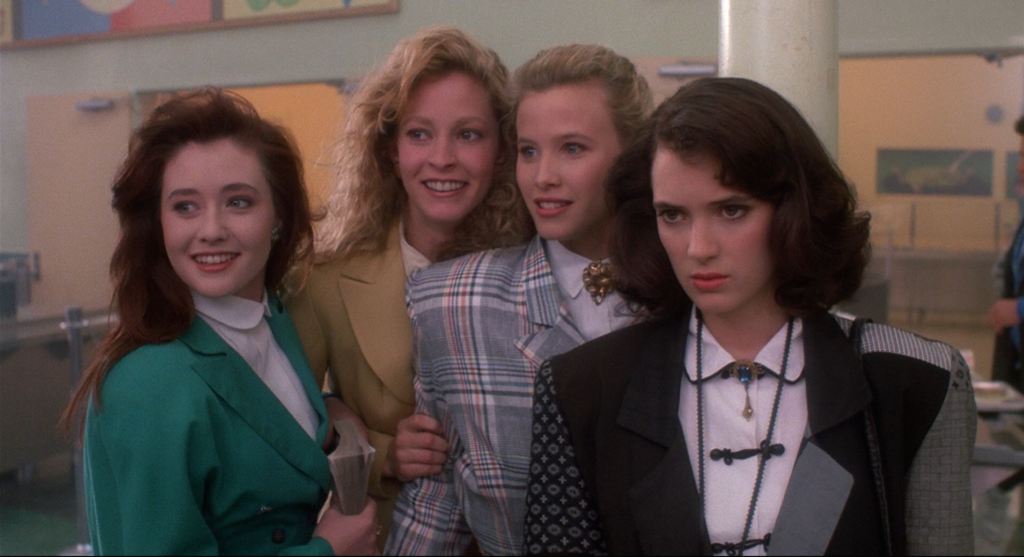 Veronica strikes up a relationship with J.D. and before long they have embarked on a sadistic killing spree, trying to rid the school of horrible bullies. The laughs are dark, the hair is big and Heathers is a great film to watch as a cautionary tale about the dangers of becoming that which you set out to destroy.
5. The Breakfast Club (1985)
How could we talk about 80's teen comedy without mentioning The Breakfast Club? Also directed by John Hughes, this tale of five high school kids on a Saturday detention is a real scream from beginning to end. Judd Nelson, Ally Sheedy, Emilio Estevez, Molly Ringwald and Anthony Michael Hall (who would become labelled 'the brat pack') play a bunch of misfits who start the day with nothing in common except their shared punishment, and end the day as friends who have all learned something about themselves and each other.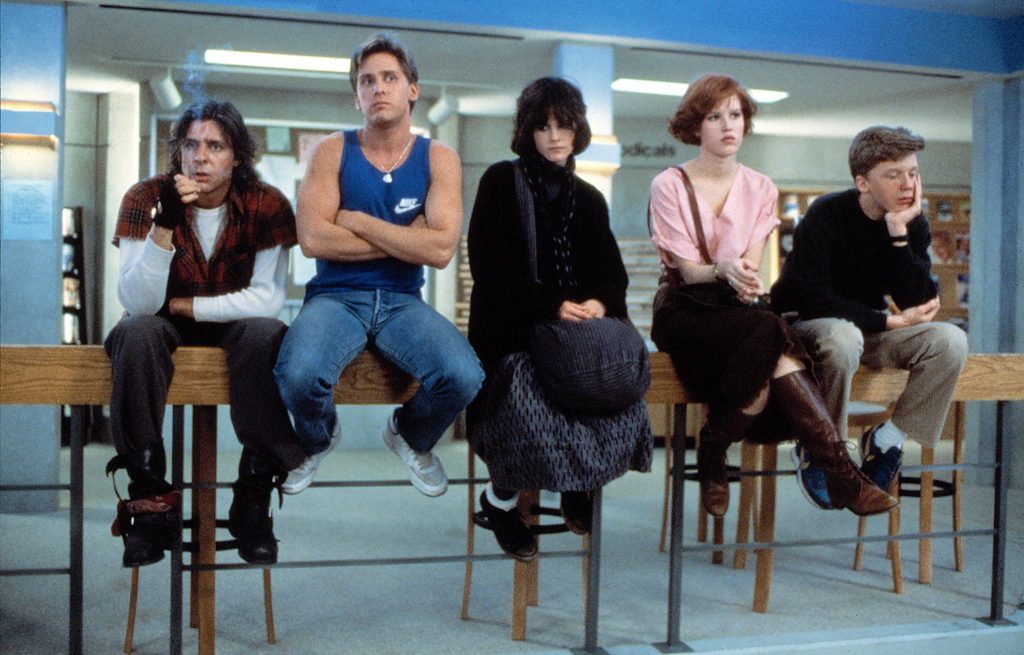 Paul Gleason plays Vernon, the hard-ass teacher who is determined to come down hard on the kids. A story about rejection, dysfunctional families, love and rebellion, The Breakfast Club has gone on to become one of the most beloved movies of any era.
6. Teen Wolf (1985)
Michael J. Fox was one of the biggest stars of the 1980s and this particular teen comedy seems really corny now, but at the time it was a big hit. Teen Wolf is an allegory for puberty. A coming of age high school story that mixes romantic comedy with mild horror. At the time films such as American Werewolf in London and pop videos like Michael Jackson's Thriller were all the rage.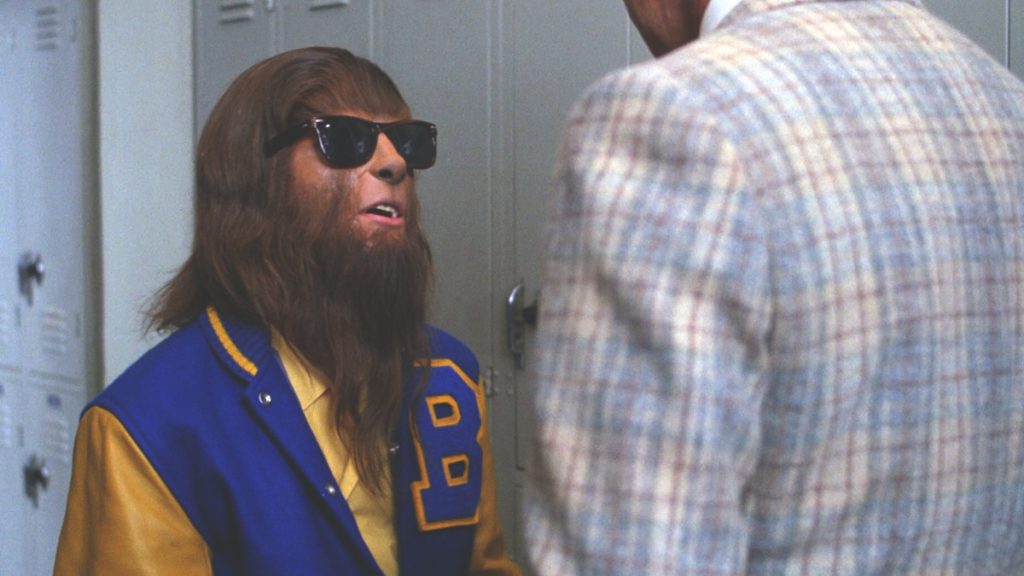 No doubt, this silly story about a young guy who inherits his father's ability to become a werewolf, was cashing in on this fad. There are some memorable scenes and some genuine laugh out loud moments although some of the prosthetic special effects look a little dated now. The film spawned a less successful sequel film (without the star power of Fox) and a later series that was short lived. The original is still very much worth a watch for those crazy about the 80's and Michael J. Fox fans will love it too.
7. Adventures In Babysitting (1987)
Elisabeth Shue is about to have the worst night of her babysitting career in this classic 80's teen comedy of errors. Adventures in Babysitting sees Chris (Shue), a popular 17 year old high school senior, babysit for the Anderson's young daughter Sara. Knowing that Chris will be sitting, Sara's 15 year old brother Brad stays home to swoon over Chris, instead of staying over at his friend Daryl's house.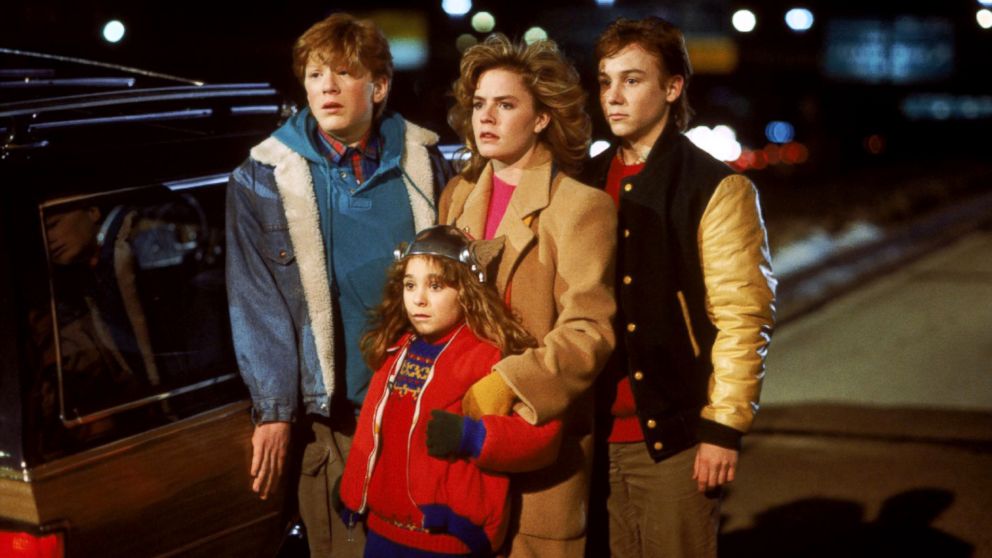 But as the night begins, Chris has to rescue her friend Brenda who is stranded in the city. The kids persuade Chris to take them with her and so begins an unforgettable night of chaos. Car trouble, gang fights, jealous lovers and more, this is one comical adventure you won't forget in a hurry.
8. Weird Science (1985)
The third film from 80's teen movie legend John Hughes is also his zaniest! Two nerds, one super computer and a whole lot of trouble makes for some hilarious viewing in the 1985 film Weird Science. Anthony Michael Hall (The Breakfast Club) is Gary who together with his friend Wyatt (Ilan Mitchell-Smith), the two decide to design the perfect woman by feeding data in to Wyatt's powerful computer.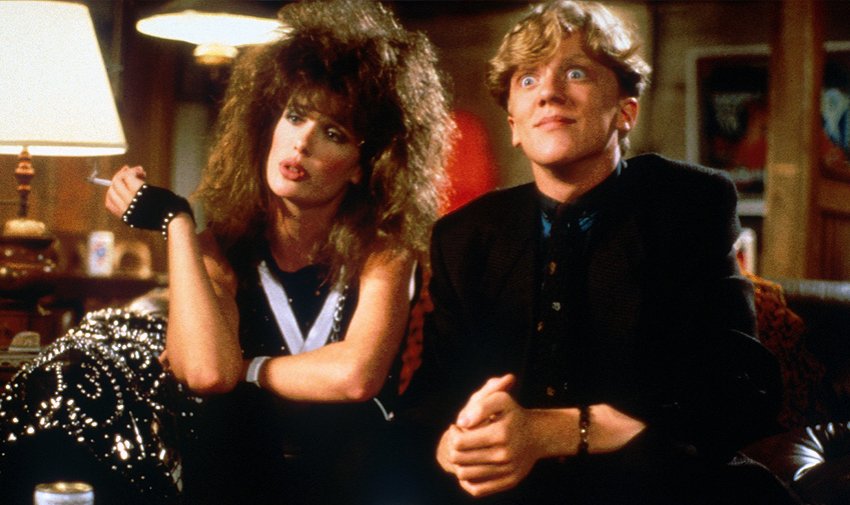 Little do they know that their experiment is a perfect success when the extremely beautiful Lisa (Kelly LeBrock) turns up unannounced and suggests they all take a shower together. Things go from crazy to insane as Lisa shows the two boys a wild time, employing her unique genie-like magic to great effect. The theme song is catchy, the jokes are thick and fast and there's even an early performance from Iron Man himself Robert Downey Jnr. This odd-ball comedy is wacky, wonderful and most definitely weird.
9. Bill and Ted's Excellent Adventure (1989)
The core message in Bill and Ted's Excellent Adventure? Be excellent to each other! A great message at the heart of this crazy time travelling caper starring Keanu Reeves, Alex Winter and comedy legend George Carlin. High school under graduates Bill S. Preston Esquire and Ted "Theodore" Logan have a history assignment to complete. If they fail, they flunk. If they flunk, their dreams of rock n' roll fame and fortune will be dashed, and the future of human society will be in danger.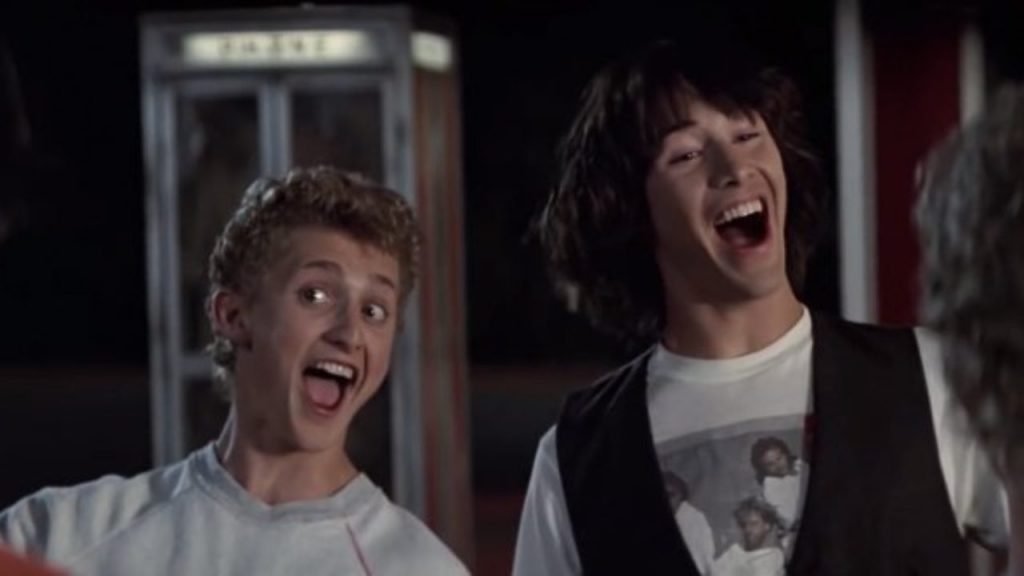 In steps Rufus, a supercool envoy from the future who loans the two 'Wyld Stallyns' a telephone box time machine, with which they can travel back to the past and kidnap famous historical figures to aid them with their presentation. Sounds crazy? It is! And this classic comedy also had an excellent sequel in Bill and Ted's Bogus Journey (1991). Reeves and Winter are currently working on a third instalment, Bill and Ted Face The Music, which should be released in summer 2020. Bodacious!
So there we have it, 9 Teen 80's Comedies!
Did you like our list? There are so many great 80's teen comedies, we couldn't possible include them all. Perhaps you have a favourite that we didn't mention, so let us know in the comments and be sure to check out some of our other articles on the website and follow us on Facebook and Twitter.
If you enjoy our content, please consider supporting us here.