Christmas is a special time of year that is full of festive fun and anchored in deep and special meanings for everyone. It is a time of year where some people think of family and friends, try to act a little nicer to their fellow humans and enjoy all those holiday indulgences. From Santa and reindeer to snowmen and treats, to trees and stockings, there are particular traditional symbols that give us pleasure at this time of the year and bring a smile to most people's faces… even gumpy old Ebenezer Scrooge!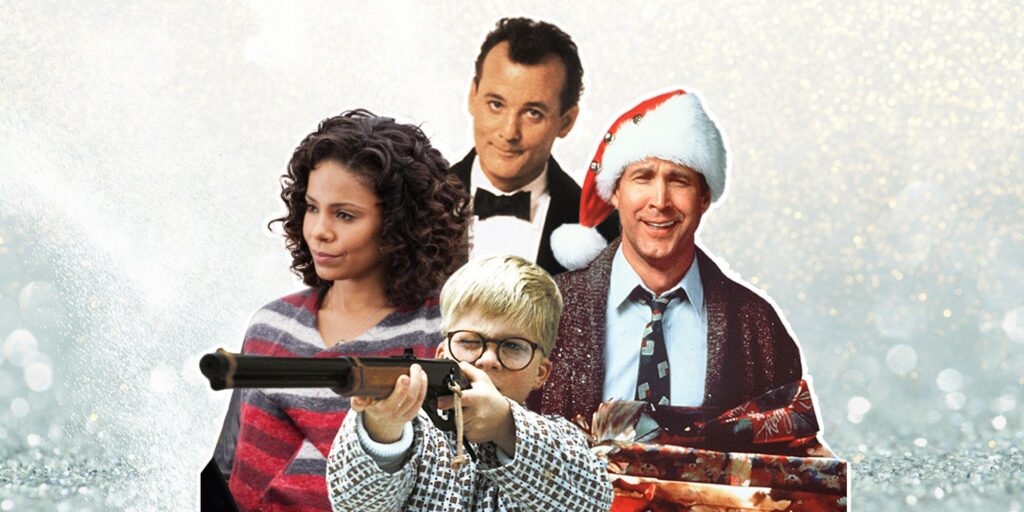 These traditions have long been fortified in the public consciousness over the years, via a plethora of Hollywood movies. We often return to the same old favourites, classics such as It's A Wonderful Life, A Christmas Carol and Holiday Inn. For the younger generations, perhaps it is revisiting some childhood favourites like Home Alone, Miracle on 34th Street or Muppet's Christmas Carol. Even for the very young who are discovering and defining some modern classics such as The Christmas Chronicles or The Man Who Invented Christmas.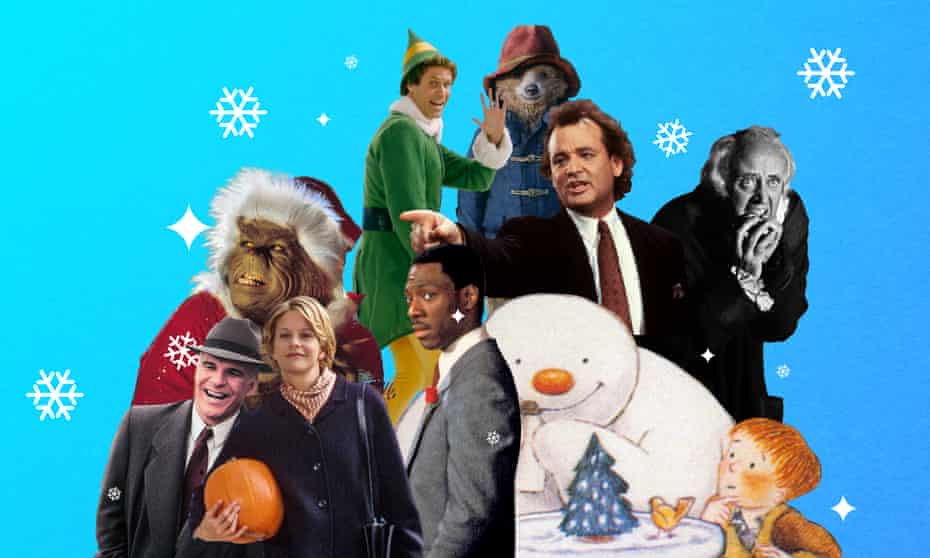 These wonderful films put a smile on all our faces every year, as we settle down with a mince pie and enjoy some festive nostalgia. However, there are some films that don't make an impact. Obscure festive oddities that seem to go against the grain of what Christmas is all about and bring some of the weirdest tales you've ever heard of before, to the big screen. Most people won't know about this bizarre collection, so we thought we would compile this little list of strange festive films for you to check out. So, in no particular order, here are the seven weirdest festive films that you've probably never heard of…
1. Santa with Muscles (1996)
We start gently with an obscure treasure from the nineties which stars the former wrestler Hulk Hogan.
Santa with Muscles features paintball with the cops, fierce battles using styrofoam candy canes, exploding crystals, and more! This film is packed with everything you could wish to see from a movie with that title. Except maybe good acting, good story or any laughs!
It's just painfully unfunny and pretty bad throughout. I feel so sorry for any poor kids who had to suffer through watching this, let alone the little tykes that had to star alongside Hogan!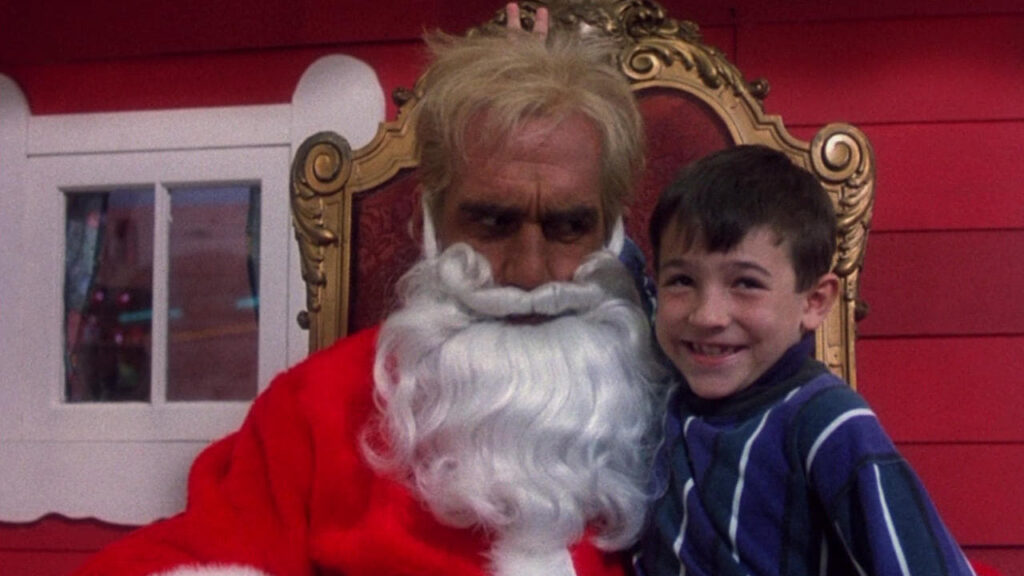 Amnesia makes a mean health-food tycoon think he's Santa Claus, especially when it comes to a local orphanage.
2. Santa and the Ice Cream Bunny (1972)
Santa and the Ice Cream Bunny is a comedy about Santa becoming stranded in Florida. Things get really weird in this one. But that's Florida for ya!
Tom Sawyer and Huckleberry Finn appear for seemingly no reason. Santa telepathically summons children and then reads them a story, which is actually a lead-in to a fairy-tale-themed film-within-a-film (Thumbelina or, in one version, Jack and the Beanstalk) which runs nearly twice as long as the "Santa" part of the film!
In the end, the famed Ice Cream Bunny appears, of course, in his magical antique firetruck after having been summoned by a dog! He tren proceeds to transport Santa back to the North Pole.
The film ends, leaving you with far more questions than when you started it. Genius.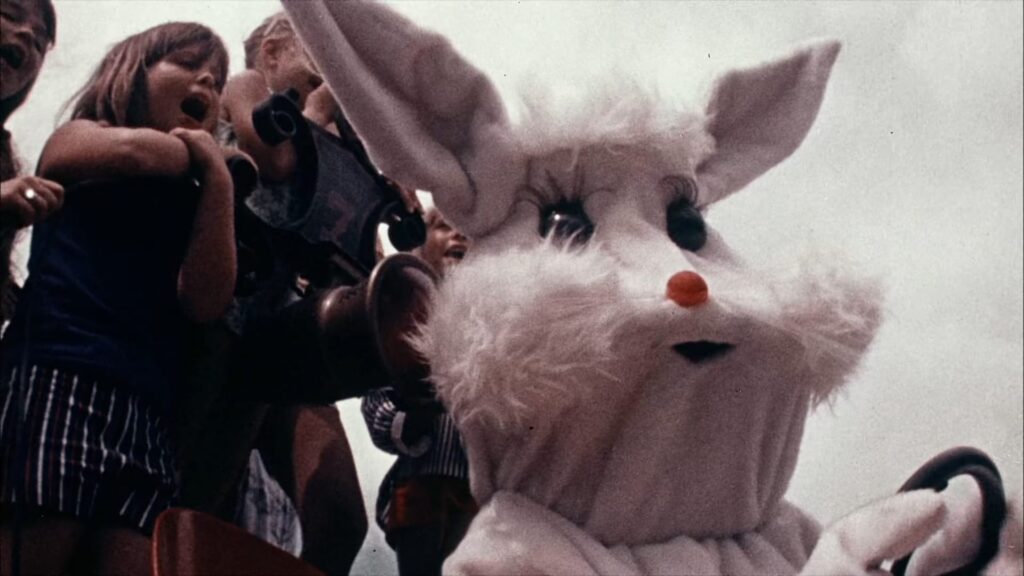 When Santa's sleigh gets stuck in Florida, he tells a group of kids the story of Thumbelina.
3. Santa Claus Vs. The Devil (1959)
Sometimes referred to simply as Santa Claus, Santa Claus Vs. The Devil is an obscure Mexican film that perhaps remained unnoticed in the shadows because it was marketed under a generic title.
The plotline cranks the bizarre up to 11, not only by bringing the Devil himself in as the villain but by putting Santa's workshop in space, alongside other weird plot devices that don't seem to have anything to do with Christmas, like casting Merlin as Santa's assistant…wait. What!?
Together they have to thwart the Devil's plan to send his demon Pitch to entice children to do naughty things. And that's just the tip of this weird iceberg. Not a good one to watch with Grandma on Christmas morning, unless she is a Mexican devil-worshipper with a penchant for esoteric festive cinema!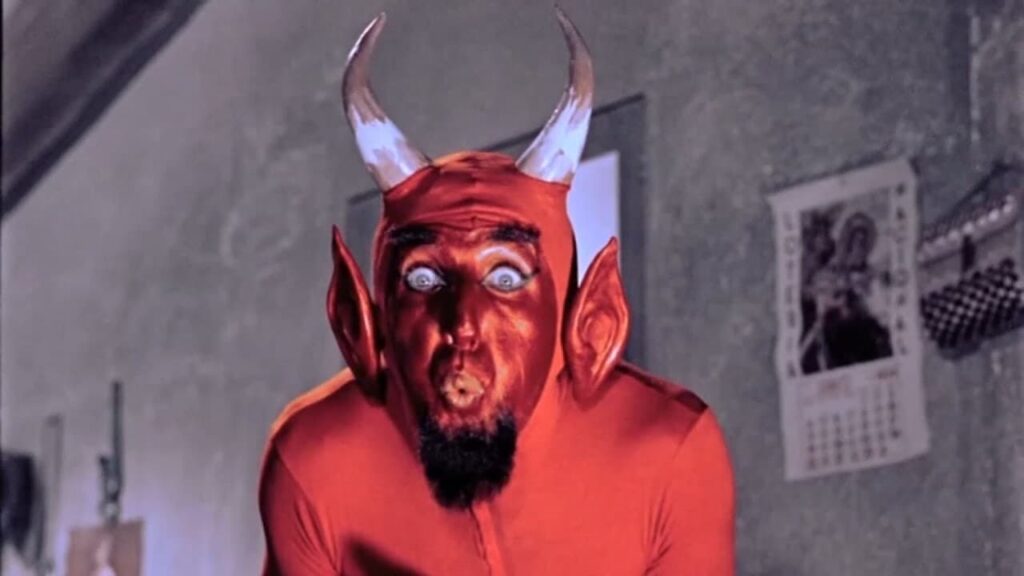 Merlin the magician helps Santa (José Elías Moreno) save children tempted by the devil to be naughty.
4. Grumpy Cat's Worst Christmas Ever (2014)
At the peak of the popularity of internet meme Grumpy Cat, Lifetime decided to produce a television movie about a girl named Crystal who finds a friend in the antisocial animal, after her Christmas wish is granted.
Much like previous attempts to turn internet meme culture into feature-length films (Fred (2008) anyone?), this car crash of a movie was completely panned by critics, some calling it the worst film ever made. In fact, the hashtag #WorstChristmasEver trended during the first half of the movie. A truly horrifying spectacle and good enough reason for the cat to continue to have a face like a slapped-a*se.
However, if you are a sadist and enjoy watching bizarre, obscure, campy Christmas cash-in movies, maybe Grumpy Cat's Worst Christmas Ever is one for you?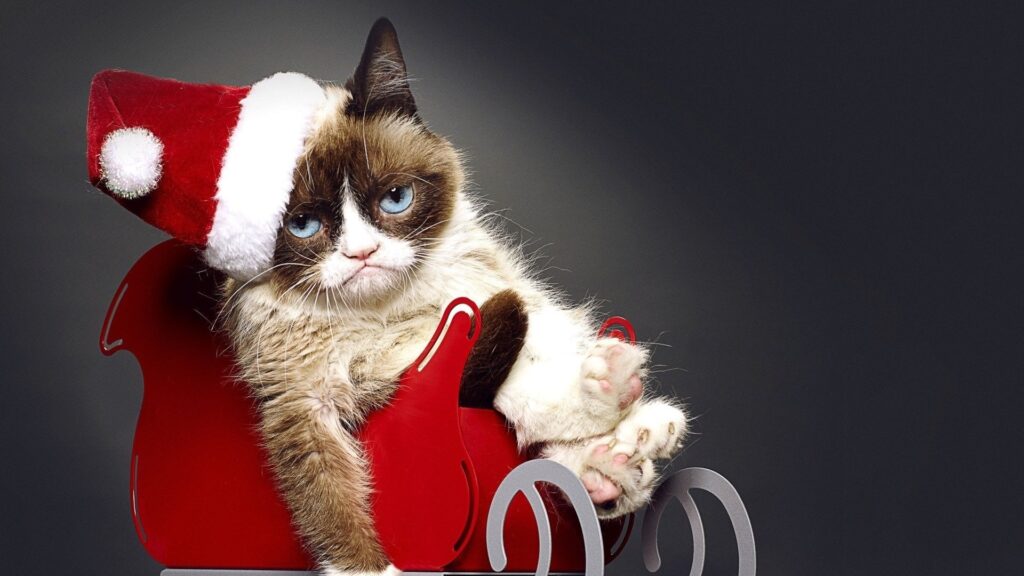 A curmudgeonly kitty (voiced by Aubrey Plaza) helps a little girl find the spirit and charm of Christmas, in a holiday adventure.
5. The Magic Christmas Tree (1964)
'No adults admitted without children' proclaims the trailer to this 1960s nightmare. Personally, I wouldn't let kids anywhere near this obscure piece of cinema for fear of traumatizing them.
The Magic Christmas Tree follows a young boy named Mark, who climbs a tree to save an old lady's cat. Unfortunately, he falls and is briefly knocked out, waking to realize the woman is a witch. She gives him a magic ring that he can use to grow an evergreen tree. This will then grant him three wishes.
He then has to meet Santa and learn lessons about unlimited power and the consequences of his actions. To top it all, the colours and set dressing look like some kind of bad LSD trip, and the acting is beyond awful.
Bizarre is only the beginning…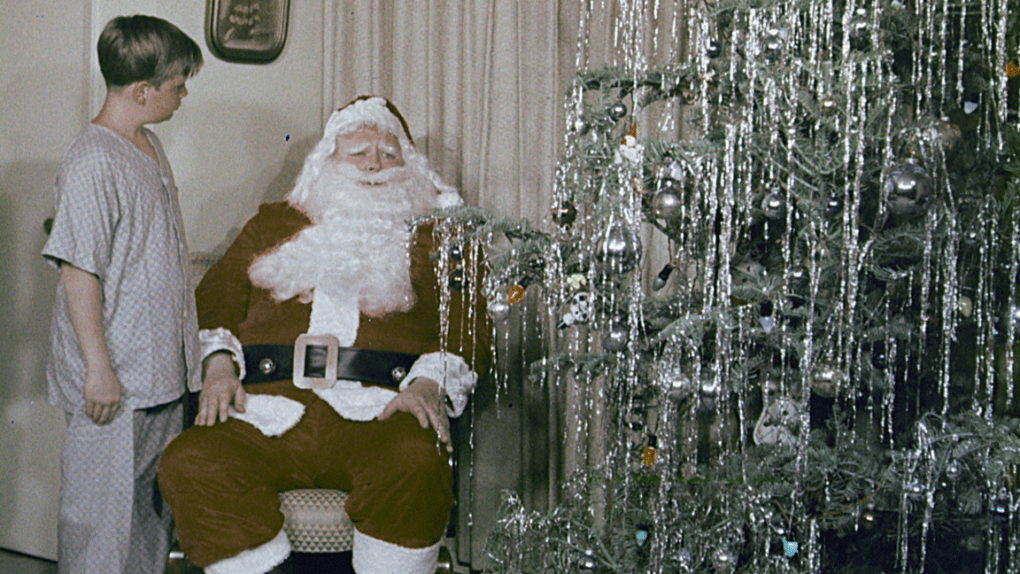 A boy climbs a tree to save a witch's cat, and finds himself thrust into a fantasy adventure to save Santa Claus.
6. The Life And Adventures Of Santa Claus (1985)
Lovers of vintage animation and obscure Christmas movies from a certain generation may know of this one. The Life And Adventures Of Santa Claus is very loosely based on an obscure Frank L. Baum novel. As you can guess, the weirdness of something like The Wizard of Oz comes to life in a film like this.
It mainly comes across as if it was written by somebody who had never heard of Santa before, like a cheap knock-off of your favourite toy. Although things feel vaguely familiar, everything is a little off. A botched attempt at Christmas fun ends up being a worthwhile watch just to have a good laugh at the unintended mess it ends up becoming.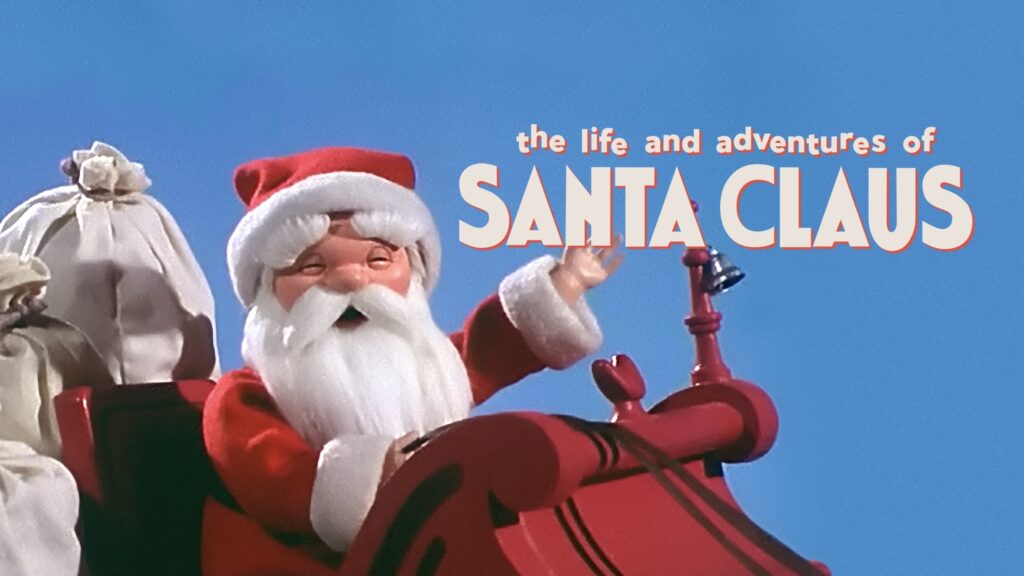 At a council convened by The Great Ak, the forest being tells the story of Santa Claus to explain why he deserves to be made immortal.
7. Santa Claus Conquers The Martians (1964)
Saving the best till last, Santa Claus Conquers The Martians may take the prize as the worst Christmas movie ever made. I have to ask what went through some people's minds in the sixties?
Like a strange episode of the camped-up Batman series of the same era, this far-out film follows a group of aliens who decide to abduct Santa Claus, so he can give their children new, fun experiences similar to the ones the children on Earth enjoy.
The incoherent plot and poor production value (the opening credits refer to a "custume" designer) make this a treasured watch. This obscure piece of cinema is really hilarious sometimes, unintentionally, of course.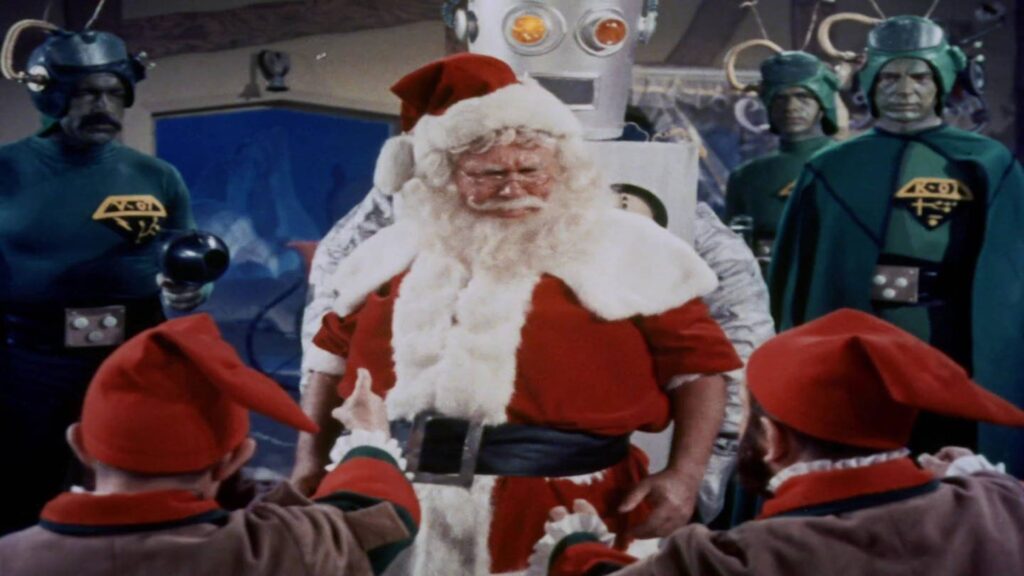 The Martians kidnap Santa Claus because there is nobody on Mars to give their children presents.
That's it… The 7 Weirdest Obscure Festive Films That You've Probably Never Heard Of!
What do you think? Can you think of any weirder examples? Have you actually seen any of these beauties? Let us know in the comments below!
You can read more of our articles here.
Please join us on social media on Facebook, Instagram, Tik Tok and Twitter. We really appreciate all the likes, shares, retweets etc., and we would love to hear from you and continue the wonderful celebration of all things cinema on these platforms.
If you love to watch videos on YouTube, then please subscribe to our channel here. There's lots of fun and informative videos uploaded that we hope you will enjoy!
We have a passion for movies and aim to produce entertaining and informative movie-related content. It certainly is a lot of hard work, but we love films so much that it's worth all the effort. We have to keep the lights on and make sure we have plenty of caffeine to keep all of the articles, videos and social media posts coming, so if you like our work, then please consider supporting us at Buy Me A Coffee here. You can also become a More Movies patron on Patreon here.
To help support us here at More Movies, we do use advertising in a few places, so we appreciate it if you do not use AdBlockers on our site, as this helps keep a few pennies trickling in. We also utilise affiliate links throughout the site, usually to help guide our readers to places to stream, rent or buy the movies we talk about. One of the biggest sources for movies online is Amazon Prime Video, where you can stream over 18,000 films. If you are interested in Prime and haven't signed up yet, you can get a 30-day free trial via this affiliate link, which helps support us too.