From reasonably humble working-class origins, London born Alan William Parker started out as a copywirter and went on to produce television commercials, some of which garnered accolades for creativity.
His aspirations to be a screenwriter led to an opportunity to shoot some second unit footage on a production called Melody (1971) which was being directed by Waris Hussein but was written by Parker. Having enjoyed the experience, Parker decided to break into the film industry with the encouragement of producers David Puttnam and Alan Marshall whom he collaborated with frequently throughout his career. The rest, as they say, is film history.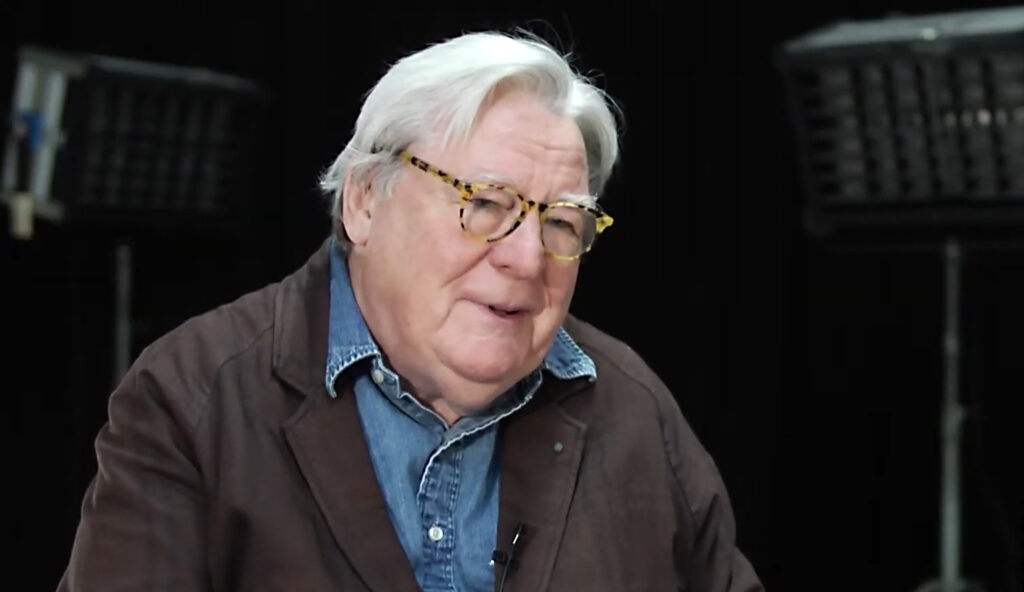 "I always argued against the auteur theory; films are a collaborative art form. I've had some fantastically good people help me make the movies."

Alan Parker
Although he is best known for amazing musical films like Fame (1980), Pink Floyd: The Wall (1982) and Evita (1996), Alan Parker covered a lot of varied ground as a filmmaker. He directed some of the most hotly debated thrillers and dramas of the last 40 years such as Midnight Express (1978) and Come See The Paradise (1990).
Working succesfully in both the U.K. and the United States, Parker leaves a legacy of excellence in his wake and his artistic creativity and moral integrity will be sorely missed by critics and film-lovers alike. As a tribute we present our top five Alan Parker films in chronological order…
1. Bugsy Malone (1976)
Parker's directorial debut is a spoof gangster movie which is also a musical comedy. Starring a cast of child actors such as Jodie Foster and Scott Baio, Bugsy Malone is a unique mix of genres that sees the characters act out a prohibition-era story of crime, love, power and the increased noteriety of the titular character. There are dance numbers, jazz ballads, whipped cream fights and lots of hilarity as the juvenile cast play it straight down the line as though they were in a grown-ups version of the latest Hollywood gangster project.
The action centres around Fat Sam's speakeasy which is in danger of being taken over by rival mobster Dandy Dan. As in all of the traditional mobster crime films, the usual tropes are present but presented in a much more innocent and child-friendly fashion. For example, rival gangsters 'splurge' each other with whipped cream instead of shooting each other with bullets.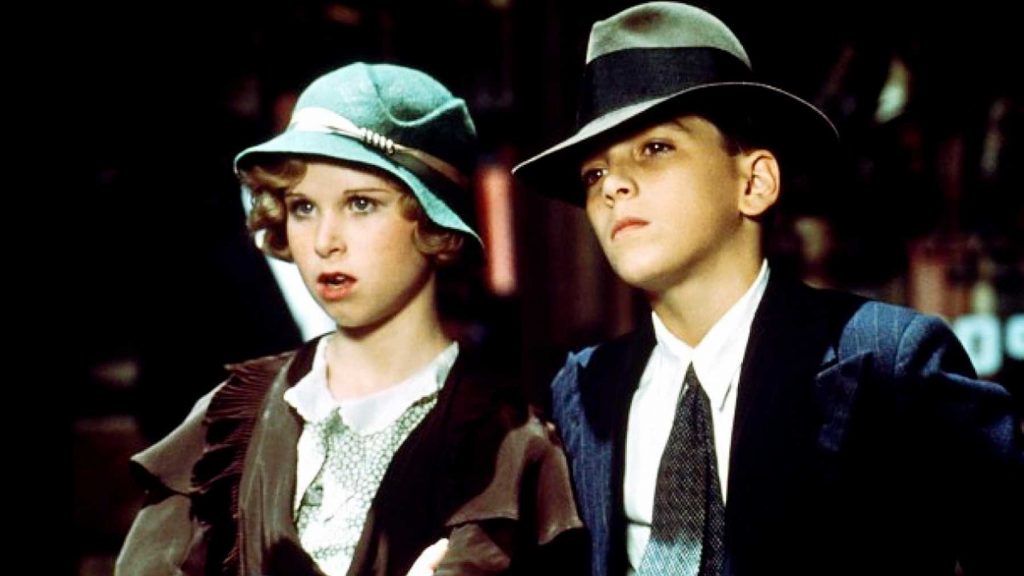 The performances are very capable and at times very amusing. Jodie Foster was only 12 years old at the time, but received great praise for her portrayal of Tallulah, Fat Sam's favourite mole and resident chanteuse at the speakeasy (see below). Very innocent and lots of fun, the film was a great success in the U.K. garnering three BAFTA Awards. It also competed for the Palme D'or at the Cannes Film Festival.
Originally conceived on a long car journey to a summer holiday destination, Parker recounted the story of Bugsy Malone to his young children who quizzed him about this infamous (but invented) American gangster. He used his memories of watching mobster films in his youth to answer their questions and the idea to write the film and soon developed. It was Parker's young son who suggested the cast be entirely made up of children.
2. Angel Heart (1987)
Based on the novel Falling Angel by William Hjortsberg, 1987's Angel Heart was adapted for screen by Parker having been passed around Hollywood for several years prior. The author had been trying to get the film produced with the likes of Robert Redford and Dustin Hoffman playing the lead role, but it eventually fell to Parker, Alan Marshall and Elliot Kastner to produce the film adaptation through independent production comapny Carolco, headed by Mario Kassar and Andrew Vanja.
The story is a neo noir mystery horror film that follows Private Investigator Harry Angel, when he is hired by a mysterious man called Louis Cypher, who wants to track down a former singer called Johnny Favourite. As Angel gets deeper into the investigation, each connection to Favourite ends up dead and he starts to realise that things are not entirely as they appear to be, especially where Cypher is concerned.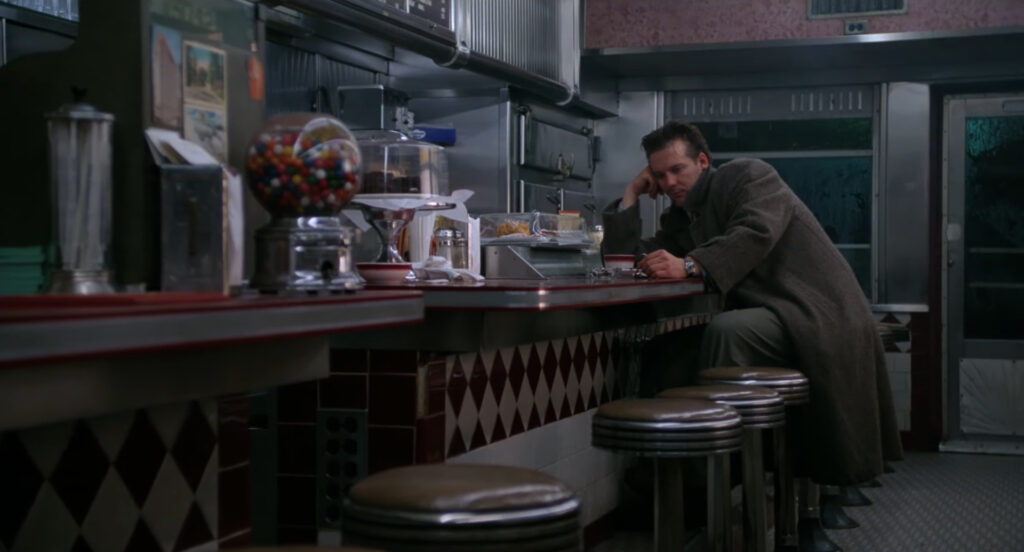 Both Mickey Rourke (as Angel) and Robert DeNiro (as Cypher) give extremely memorable performances in their respecive rolls, although Parker originally wanted DeNiro to play Angel. The film is noted as being extremely disturbing and had to have some of the content cut to avoid an X rating upon release. Parker changed a few details from the novel, altering the time period to 1955 (it was based in 1959 in the novel) and moving half of the storyline to New Orleans to better reflect the voodoo witchcraft culture, which leads to Angel's descent into darkness.
Released to mix reviews and a poor turn out at the box office, initial reactions to the film were disappointing. However, it has gone on to be celebrated as one of the darkest movies of the 80's which has cultivated a keen following amongst horror and noir fans alike. The cinematography and score are extremely well rendered, and Parker's direction is to be commended for producing such a unique film in this genre. Once seen, never forgotten; Angel Heart still has the ability to shock and surprise.
3. Mississippi Burning (1988)
In our opinion, Mississippi Burning is one of the greatest films to come out of the 1980's. Another period piece, it is based in 1964 and stars Gene Hackman and Willem Dafoe as two F.B.I. investigators, looking into the disappearance and suspected murder of three Civil Rights activists, after they go missing in the rural south. The federal investigators struggle with a tight-lipped community that lives in fear of retributuion at the hands of local law enforcement and Ku Klux Klan members, all of whom are secretly linked.
Hackman plays Anderson, a older Mississipian former-sheriff who's methods are questionable and thought ill of by the younger and more naive Ward, played by Dafoe. The two agents clash over their differing approaches and out of frustration at being unable to make any progress, due to the lack of forthcoming witnesses.
Eventually Anderson convinces Ward that they will have to play dirty to have any chance of finding out what has happened to the missing parties and bring any convictions to the suspected perpetrators. What transpires is a nail-biting series of events that require morals and ethics to be compromised in order to bring justice to the hate-filled, racist klansmen.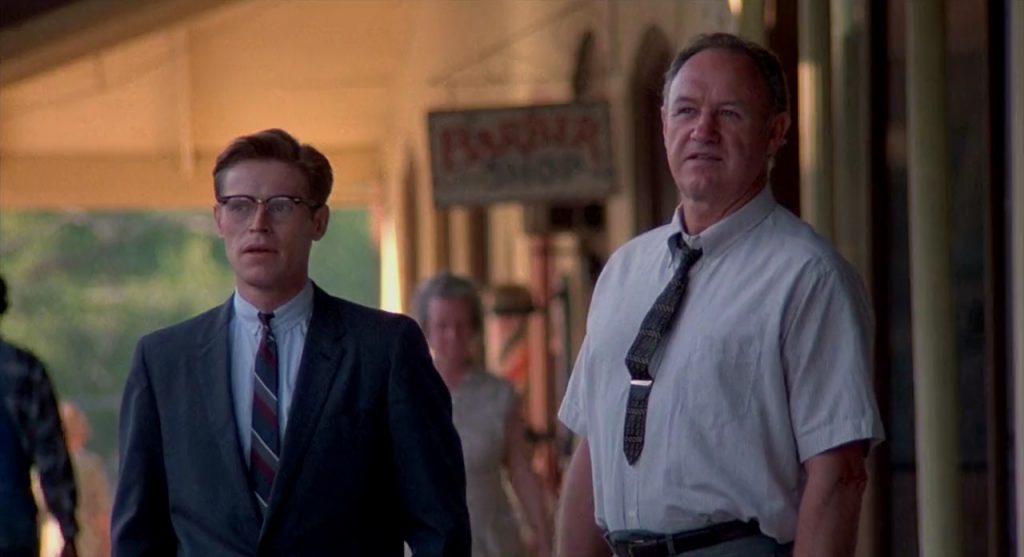 Based on factual accounts, Parker's film adaptation is a masterpiece of cinema, utilising all of the director's skills to produce a visceral and powerful rendition of a story about racism in the heart of southern American society. Although a lot of the details have been changed, the film is a worthy interpretation of events, despite criticism that it's sensitive material has been exploited to produce a crime thriller, using the problems of the deep south as a backdrop.
The performances are excellent, particularly from Hackman who is at the top of his game and Frances MacDormand (playing Mrs. Pell, the only local who is willing to talk to the F.B.I. and the film's moral compass) in an early performance that indicates the greatness to come. Mississippi Burning won Best Cinematography at the Academy Awards out of seven nominations which included Best Actor for Hackman and Best Director for Parker. This film is also featured in our article Racism on Film – 7 Times Hollywood Said Black Lives Matter.
4. The Commitments (1991)
A departure from the pyscological torture of Angel Heart and the heavy subject matter of Mississippi Burning, Parker returned to music for his film about a group of Irish misfits who form a soul band inspired by the American stars such as Otis Redding and Wilson Pickett. The Commitments is essentially a comedy drama that brings together a talented cast of relative unknowns and just as in the movie itself, turns them into unlikely stars.
The film is based on a novel by acclaimed Irish author Roddy Doyle, who also developed the screenplay with later help from Dick Clement and Ian La Frenais. The central character Jimmy Rabbitte is a young music fanatic who conceives the idea of forming a Dublin-based soul band and sets out to recruit the musicians himself by holding auditions at his parnets house.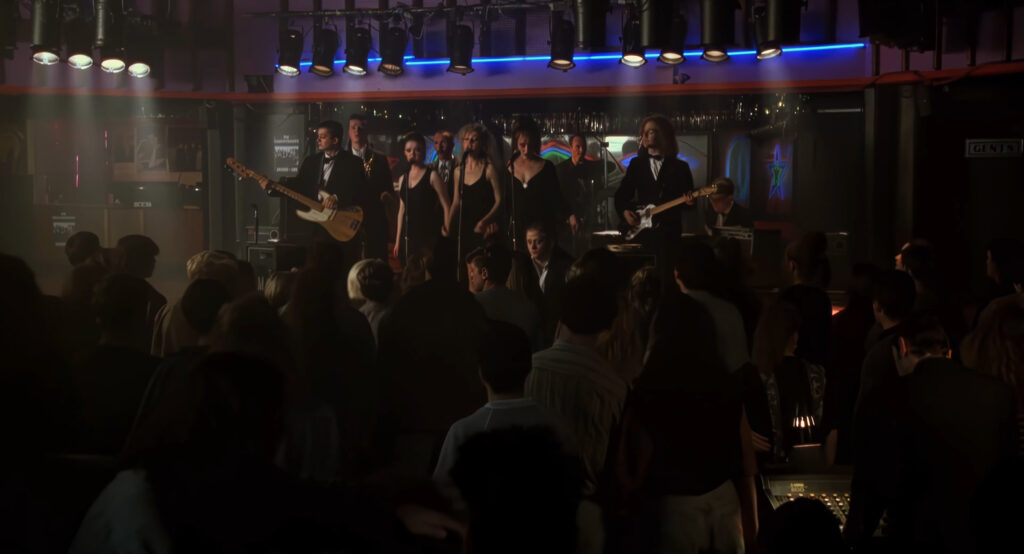 Suitable players are eventually found and Jimmy also hires an old veteran trumpet player called Joey "The Lips" Fagan who claims to have played with Wilson Pickett, back in the day. The band get off to a rocky start, playing in small venues to uninterested audiences, eventually winning a modicum of respect within the local music scene, Jimmy tries to stop the band from imploding before they can gain enough recognition to secure a record deal.
Hilarious and musically excellent, the film went on to produce a platinum selling soundtrack and a cult status with music-loving audiences in the U.K. and America. It grossed almost $15 million at the box office and enjoyed further success in the home video market, making it one of the best loved Irish films of all time and one of Parker's most celebrated achievementsas a director.
5. Angela's Ashes (1999)
Angela's Ashes is a 1999 film based on the Pulitzer Prize winning book of the same name, by Irish writer Frank McCourt, with a screenplay written by Alan Parker and Laura Jones. It stars Emily Watson and Robert Carlyle as Angela and Malachy McCourt (parents of Frank) who are forced to move back to Ireland from the United States as a result of financial hardship and Malachy's alcoholism. The story chronicles Frank's upbringing in Limerick in the 1930's and 40's and his efforts to raise enough money to return to America.
Beautifully shot by Michael Seresin (who also worked with Parker on Bugsy Malone, Midnight Express and Angel Heart) and featuring a soundtrack that was composed by John Williams, McCourt's story is a rites of passage tale that covers familial relationships, love, hardship and the experiences of growing up in an Irish Catholic society. With such a heavy subject matter, it is no surprise that the film failed to do well at the box office. Dramas of this severity rarely do.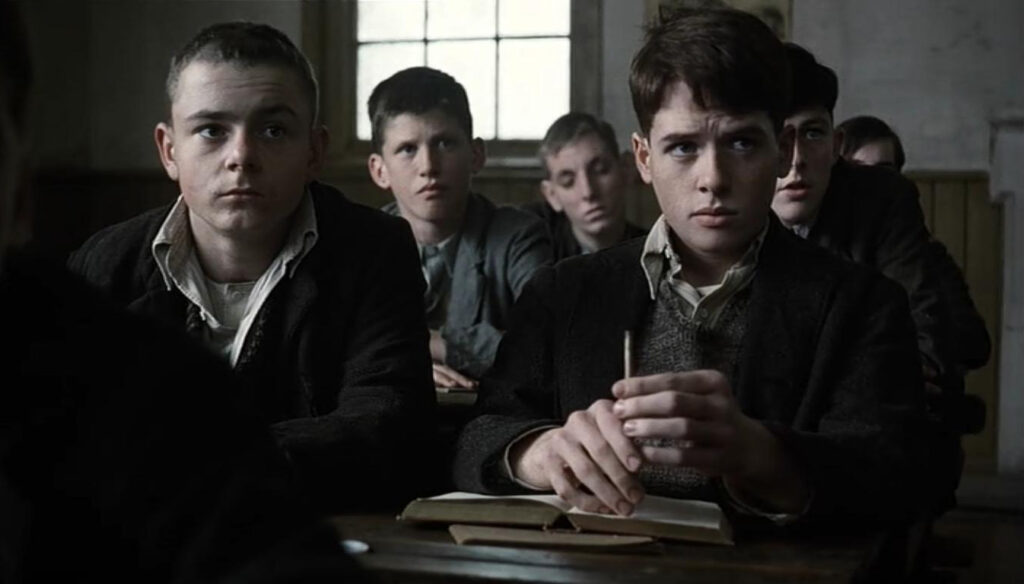 With excellent performances from Watson and Carlyle, Angela's Ashes is immersive and at times heart-wrenching. The family struggle with even worse poverty and conditions upon their return to Ireland and must navigate a life of hardship and austerity, whilst trying too maintain a culture of love and support within the family unit.
A very poignant drama, Parker displays a mastery of direction in this often tearful yet sometimes joyous re-telling of McCourts memoirs. A must-see for all fans of socially critical cinema, this underrated film reveals a facet to Parker's character that despite his huge success and achievements, maintained a connection to his simple working-class roots.
And that's a wrap on Our Top 5 Alan Parker Films.
Think we've missed any out or not included your favourite Alan Parker film? Then let us know in the comments below.
You can read more of our articles here.
Please join us on social media on Facebook, Instagram, Tik Tok and Twitter. We really appreciate all the likes, shares, retweets etc., and we would love to hear from you and continue the wonderful celebration of all things cinema on these platforms.
If you love to watch videos on YouTube, then please subscribe to our channel here. There's lots of fun and informative videos uploaded that we hope you will enjoy!
We have a passion for movies and aim to produce entertaining and informative movie-related content. It certainly is a lot of hard work, but we love films so much that it's worth all the effort. We have to keep the lights on and make sure we have plenty of caffeine to keep all of the articles, videos and social media posts coming, so if you like our work, then please consider supporting us at Buy Me A Coffee here. You can also become a More Movies patron on Patreon here.
To help support us here at More Movies, we do use advertising in a few places, so we appreciate it if you do not use AdBlockers on our site, as this helps keep a few pennies trickling in. We also utilise affiliate links throughout the site, usually to help guide our readers to places to stream, rent or buy the movies we talk about. One of the biggest sources for movies online is Amazon Prime Video, where you can stream over 18,000 films. If you are interested in Prime and haven't signed up yet, you can get a 30-day free trial via this affiliate link, which helps support us too.