Paul Thomas Anderson is, in our opinion, one of the most talented contemporary American filmmakers working today. He has been directing feature films since the age of 27, with his first picture Hard Eight (1996), being an impressively well-rounded debut. Since then, he has only made seven films and is currently working on his latest offering, Soggy Bottom (TBC). Although not incredibly prolific, the term "quality not quantity" best describes Anderson's output.
His films are extremely well crafted, thoughtful, varied and above all, unique. He has created films that have dealt with a wide and varied range of topics, from the porn industry to Scientology, from high-end haute couture to the inception of the American oil industry. His stories have never been restricted by a particular genre or allegiance. Above all else, Paul Thomas Anderson makes films about people. His modest yet rich oeuvre reveals an assortment of complex and fascinating characters, all of whom left an indelible impression on the viewer.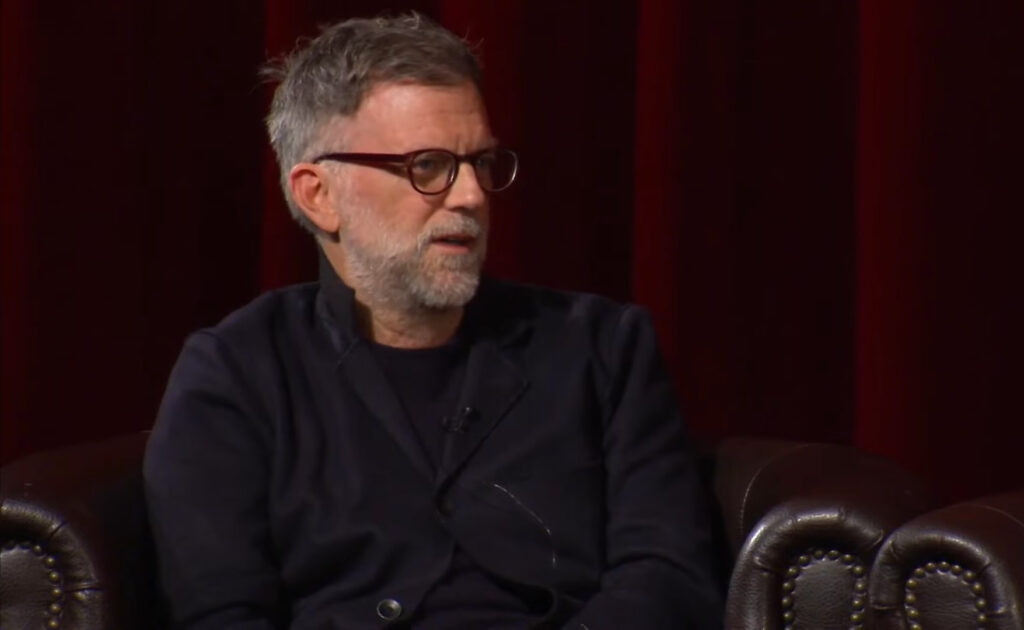 I'm always looking for that nuance, that moment of truth, and you can't really do that fast.

Paul Thomas Anderson
As a native Californian and having been encouraged by his actor father to develop his talents as a writer and director, Paul Thomas Anderson was dead set on a career in Hollywood from a very early age. He started to make his homemade films around the age of 8 years old and continued to refine his craft throughout his formative years. In his early twenties, he worked as a production assistant and continued to develop his own ideas and short films, eventually resulting in his first notable effort, Cigarettes and Coffee (1993) which was screened at The Sundance Film Festival.
This led to a further association with the festival, where he became enrolled in the Sundance Feature Film Program. He went on to develop and film his first feature, the aforementioned Hard Eight, which led to critical acclaim at the Cannes Film Festival and cemented Anderson's reputation as a talented and promising young writer/director.
We recommend seeing all of Paul Thomas Anderson's work, but have shortlisted Our Top 5 here as an introductory selection for the uninitiated. As always, our picks are listed chronologically…
1. Boogie Nights (1997)
Set in the "Golden Age of Porn", Boogie Nights (1997) was Paul Thomas Anderson's breakthrough movie. Written and directed by Anderson, the story follows a teenager who goes from nightclub dishwasher to one of the world's most successful pornstars. Inspired by the career of real-life porn actor John Holmes, Boogie Nights is an expansion on an earlier film that Anderson wrote and directed called The Dirk Diggler Story, which was a short mockumentary that he created whilst still a senior in high school.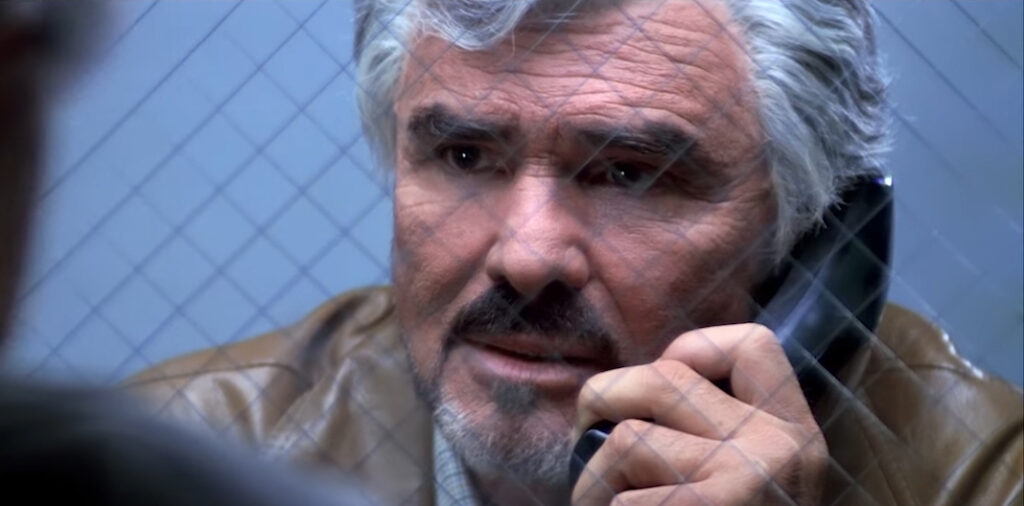 Funny, touching, dramatic and stylish, this film brought movie legend Burt Reynolds back from the brink of obscurity and gave former music teen idol Mark Wahlberg an opportunity to re-forge his future as a respected actor. This movie also features great performances from such notable actors as Julianne Moore, John C. Reilly, Don Cheadle, Heather Graham and William H. Macy.
In the San Fernando Valley in 1977, young Eddie Adams (Mark Wahlberg) gets discovered by porno-film director Jack Horner (Burt Reynolds), who transforms him into adult-film legend Dirk Diggler. Brought into a supportive circle of friends, including fellow actors Amber Waves (Julianne Moore), Rollergirl (Heather Graham) and Reed Rothchild (John C. Reilly), Dirk fulfills all his ambitions, but a toxic combination of drugs and egotism threatens to bring it all crashing down around him.
2. Magnolia (1999)
An incredibly touching and powerful film, Magnolia (1999) is perhaps the most unique film that Paul Thomas Anderson has written and directed to date. With an expansive ensemble cast, which includes Tom Cruise, Jason Robards (in his final feature film performance), John C. Reilly, Julianne Moore, William H. Macy, Luis Guzman, Philip Baker Hall, Philip Seymour Hoffman, Thomas Jane and Alfred Molina, Magnolia is a story about a collection of disparate characters who are connected through a chain of random events.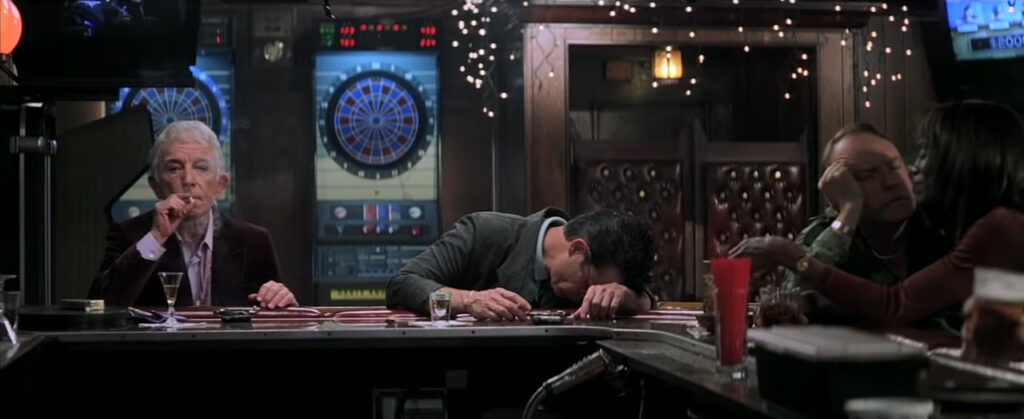 Hard to pin down to just a few lines, this epic film needs to be seen to be fully appreciated. There is some incredible acting within this picture, not least from Cruise, who once again shows his unbelievable talent as a dramatic actor in a performance that far outshines any of his ubiquitous action genre efforts. Sprawling, ambitious and immersive, this film will never be forgotten by those that see it.
On one random day in the San Fernando Valley, a dying father, a young wife, a male caretaker, a famous lost son, a police officer in love, a boy genius, an ex-boy genius, a game show host and an estranged daughter will each become part of a dazzling multiplicity of that all intertwine to reveal an incredible tapestry of connections.
3. There Will Be Blood (2007)
With a truly awesome performance from the amazing Daniel Day-Lewis, There Will Be Blood (2007) is one of the greatest American films of the 21st Century. A period drama that follows a silver-mining prospector from humble beginnings to unimaginable wealth as one of the country's first oil tycoons. This particular Paul Thomas Anderson film is arguably his most accomplished and best known.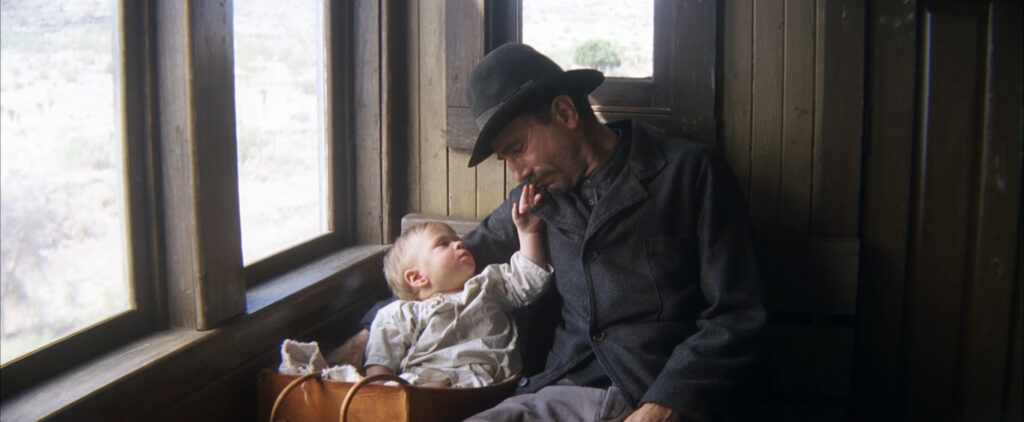 The screenplay, written by Anderson, was loosely based on the 1927 novel Oil! by American writer Upton Sinclair. There Will Be Blood marks Anderson's return to feature filmmaking after a hiatus of five years. It garnered wide critical acclaim and a Best Actor Academy Award for Day-Lewis, who somehow manages to top his performance in Gangs of New York (2002) by creating an even more insidious and maniacal character than Bill the Butcher. Truly awe-inspiring work from all involved in this extraordinary movie.
Prospector Daniel Plainview (Daniel Day-Lewis) lives a rugged life with his foundling son, H.W. (Dillon Freasier). When he hears about oil oozing from the ground near the Western town of Little Boston, Daniel takes his son on a mission to find their fortune. He makes his lucky strike and becomes a self-made oil tycoon but, as his fortune grows, he deviates into severe moral turpitude.
4. The Master (2012)
With a story that is partly inspired by John Huston's Second World War documentary Let There Be Light (1946) and partly by science-fiction writer L. Ron Hubbard, the father of Scientology, The Master (2012) is a fabulous character study that stars Joaquin Phoenix and Philip Seymour Hoffman as two men who become close friends after a chance meeting.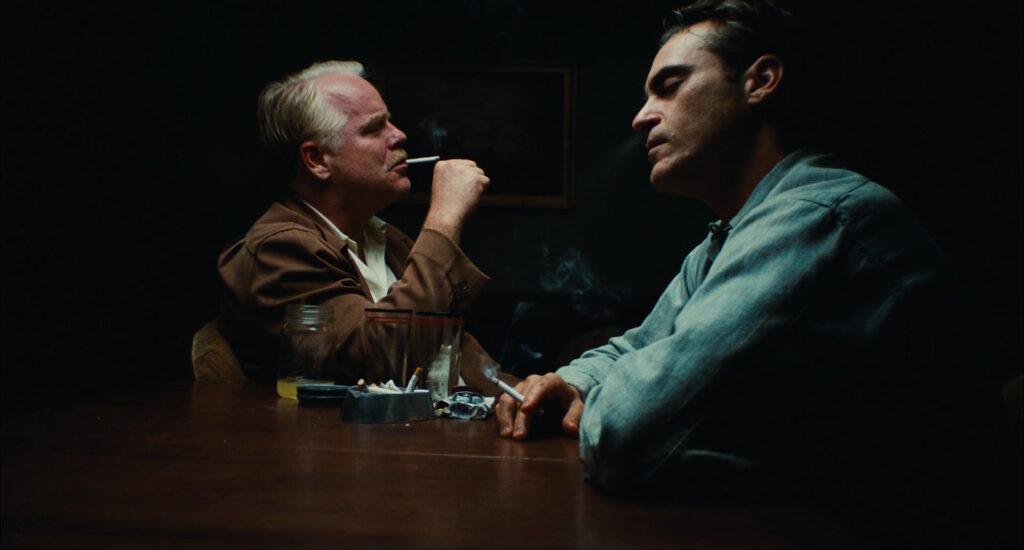 Written and directed by Paul Thomas Anderson, this epic movie was mostly shot in 65mm and then cropped to match the remaining 35mm footage, producing an incredible picture that beautifully captures every painstaking detail in this period drama. Both the leads give career-best performances and are supported by excellent turns from Amy Adams, Jesse Plemons, Rami Malek and Laura Dern. Despite being an entirely fictional creation, the characters within The Master exist in the real world, giving this particular movie an atmosphere of verisimilitude that would befit a biopic, which it definitely is not.
See our Top 5 John Huston films here.
Freddie Quell (Joaquin Phoenix) is a troubled, boozy drifter struggling with the after effects and trauma of the Second World War and whatever inner demons ruled his life before that. On a fateful night in 1950, Freddie boards a passing boat and meets Lancaster Dodd (Philip Seymour Hoffman), the charismatic leader of a religious movement called The Cause. Freddie tries hard to adhere to Dodd's weird teachings and forms a close bond with his mentor, even as other members of Dodd's inner circle see him as a threat.
5. Phantom Thread (2017)
Paul Thomas Anderson collaborated with Daniel Day-Lewis again in Phantom Thread (2017) which would turn out to be Day-Lewis's last film performance before retiring from acting. He plays Reynolds Woodcock, a highly respected dressmaker who falls for a French waitress while holidaying on the south coast of England.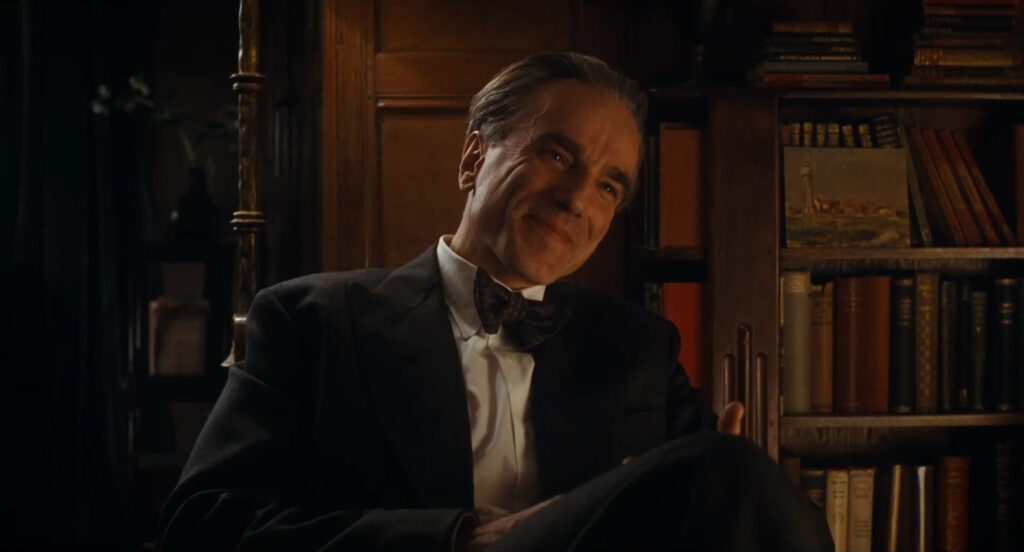 This romantic drama is perhaps Anderson's most emotional and tender film thus far, which examines the nature of commitment and dependency and is entirely sympathetic to the female lead (played by Vicky Krieps), who eventually poisons Woodcock in order to debilitate him and in so doing, forces him to realise how much he needs his lover to live a fulfilled and meaningful life. A beautiful and contemplative film that also marks the first time Anderson has shot a movie outside of the United States.
See our full review of Phantom Thread here.
Renowned dressmaker Reynolds Woodcock (Daniel Day-Lewis) and his sister Cyril (Leslie Manville) are at the center of British fashion in 1950s London, dressing royalty, movie stars, heiresses, socialites and debutantes. Women come and go in Woodcock's life, providing the confirmed bachelor with inspiration and companionship. His carefully tailored existence soon gets disrupted by Alma (Vicky Krieps), a young and strong-willed woman who becomes his muse and lover.
So, that's our Top 5 Paul Thomas Anderson Films!
Think we've missed any out or not included your favourite Paul Thomas Anderson movie? Then let us know in the comments below.
You can read more of our articles here.
Please join in 'the conversation' with us on social media on Facebook, Instagram, Tik Tok and Twitter. We really appreciate all the likes, shares, retweets etc., and we would love to hear from you and continue the wonderful celebration of all things cinema on these platforms.
If you love to watch videos on YouTube, then please subscribe to our channel here. There's lots of fun and informative videos uploaded that we hope you will enjoy!
We have a passion for movies and aim to produce entertaining and informative movie-related content. It certainly is a lot of hard work, but we love films so much that it's worth all the effort. We have to keep the lights on and make sure we have plenty of caffeine to keep all of the articles, videos and social media posts coming, so if you like our work, then please consider supporting us at Buy Me A Coffee here. You can also become a More Movies patron on Patreon here.
To help support us here at More Movies, we do use advertising in a few places, so we appreciate it if you do not use AdBlockers on our site, as this helps keep a few pennies trickling in. We also utilise affiliate links throughout the site, usually to help guide our readers to places to stream, rent or buy the movies we talk about. One of the biggest sources for movies online is Amazon Prime Video, where you can stream over 18,000 films. If you are interested in Prime and haven't signed up yet, you can get a 30-day free trial via this affiliate link, which helps support us too.