Born in Budapest in 1886, Manó Kertész Kaminer would become one of the most prolific, successful and well-respected film directors of all time. Known professionally as Michael Curtiz after his move to Hollywood in 1926, he had already directed over 60 films in Europe. Curtiz was drafted to California by Warner Brothers Studios, whom he helped to become one of the fastest-growing and ultimately most successful movie studios of early Hollywood. He remained loyal to Warner Bros. and helmed over 100 movies during the so-called Golden Era.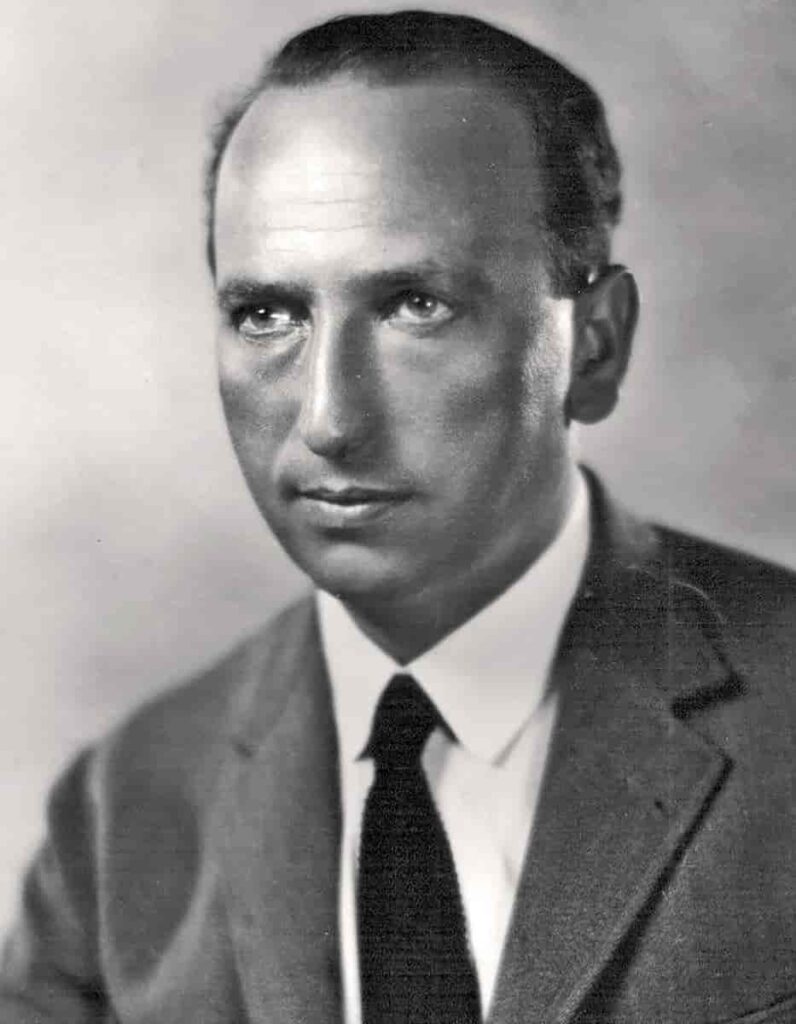 "The only things you regret are the things you didn't do."

Michael Curtiz
Choosing just five movies by this impresario of film is difficult as a number of his works are considered to be all-time classics. Some of these have obviously made our list, but we have tried to select a handful representing the eclectic variation in Michael Curtiz's oeuvre. With so many films in his back catalogue, one would have to be a specialist to be able to claim to have seen them all. So, we have limited our choices to his Hollywood films so that we have a more manageable collection to navigate.
This list should be seen as a brief introduction to the films of Michael Curtiz, and we advise seeing as many of his films as you can.
As always, our selections are presented in chronological order…
1. The Adventures of Robin Hood (1938)
The quintessential swashbuckling movie, The Adventures of Robin Hood (1938) was a big success for Warner Bros, who had made their name previously producing low-budget crime thrillers.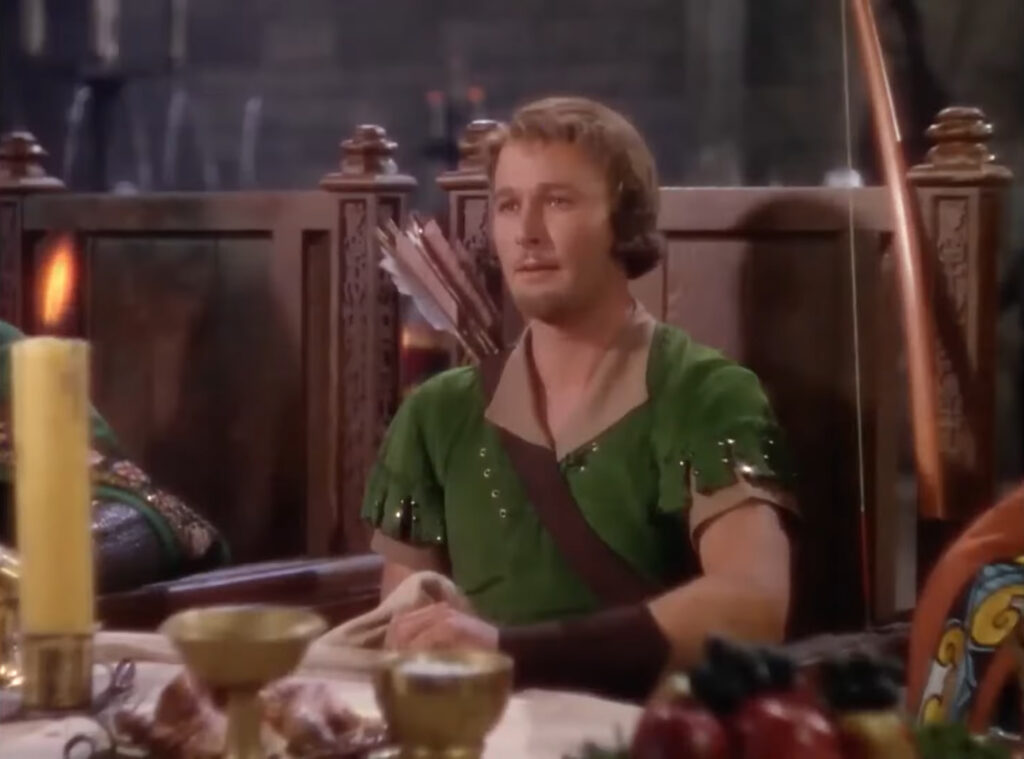 Starring Errol Flynn in the lead role, this big-budget blockbuster of yesteryear was filmed in Technicolor and, thanks to a fairly recent Blu-ray clean-up, still looks astonishing all these years later. Michael Curtiz shares the director's credit with William Keighley on this picture.
When King Richard the Lionheart is captured, his scheming brother Prince John plots to reach the throne, to the outrage of Sir Robin of Locksley, the bandit king of Sherwood Forest. Rounding up his band of men and eventually winning the support of the lovely Maid Marian, Robin accuses Prince John of treachery and, when the escaped Richard returns covertly to England, joins forces with the king to prevent Prince John from taking the crown.
2. Angels with Dirty Faces (1938)
Angels With Dirty Faces (1938) is a stand-out movie in its genre. This classic gangster crime-thriller stars James Cagney in one of his most iconic roles as Rocky Sullivan, a formidable criminal who is fresh out of prison and determined to reclaim money that is owed to him.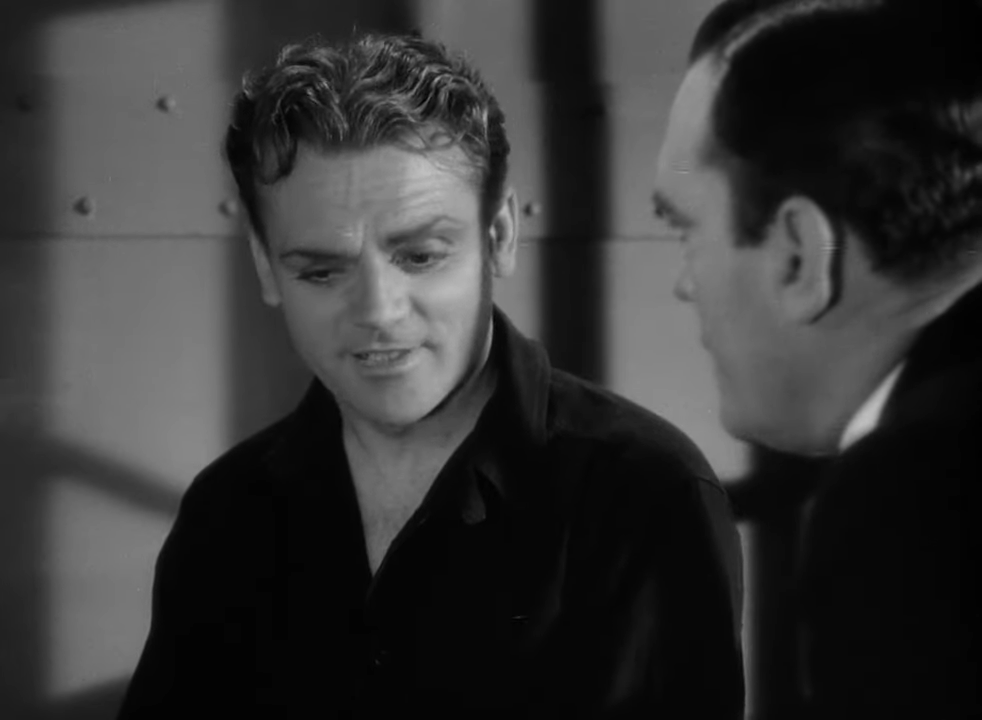 Michael Curtiz was nominated for Best Director at the Academy Awards for his work on this movie, one of five nominations he would receive in this category throughout his career.
Rocky Sullivan and Jerry Connolly were brought up in one of New York's toughest neighborhoods, Hell's Kitchen. While his buddy Rocky gets caught up in racketeering in reform school, Jerry decides to become a priest. Years later, Rocky is released from prison and returns to Hell's Kitchen, where Jerry works with at-risk children. Rocky wants a temporary safe haven with his old friend before resuming his life of crime, but Jerry hesitates, testing their relationship.
3. Casablanca (1942)
One of the most beloved films of all time and also one of the most highly regarded, Casablanca (1942) is the ultimate romantic drama and defines a whole era of cinema. William Wyler was Warner's first choice as the director, but he was unavailable. Adapted from an unproduced script for a play called Everybody Comes to Rick's, the movie was shot almost entirely in sequence as the screenplay was still being developed after production had started.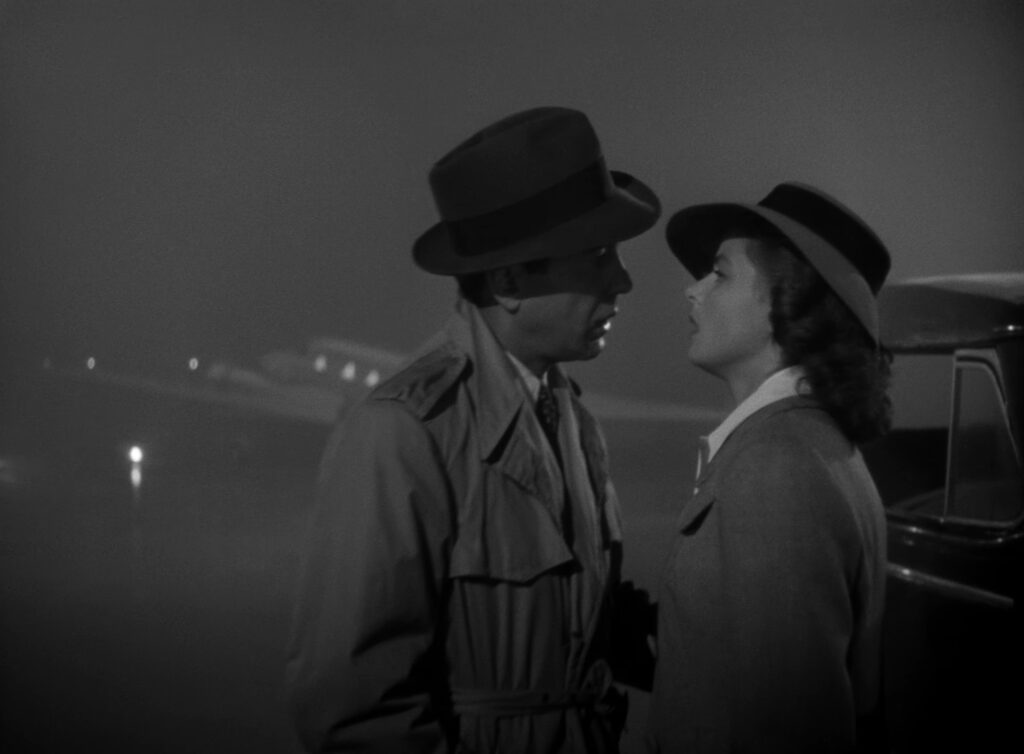 Michael Curtiz won the Academy Award for Best Director for his work on this movie. With a reputation as being a little arrogant and demanding, his time working on this movie was immortalised in the Hungarian film Curtiz (2018).
Rick Blaine, who owns a nightclub in Casablanca, discovers his old flame Ilsa is in town with her husband, Victor Laszlo. Laszlo is a famed rebel, and with Germans on his tail, Ilsa knows Rick can help them get out of the country.
4. Mildred Pierce (1945)
A wonderful film-noir, Mildred Pierce (1945) won leading actress Joan Crawford an Academy Award for her portrayal of the eponymous character. Apparently, Michael Curtiz did not want Crawford to play the part and wanted Bette Davis or Barbara Stanwyck instead, but she fought for the role and was eventually cast.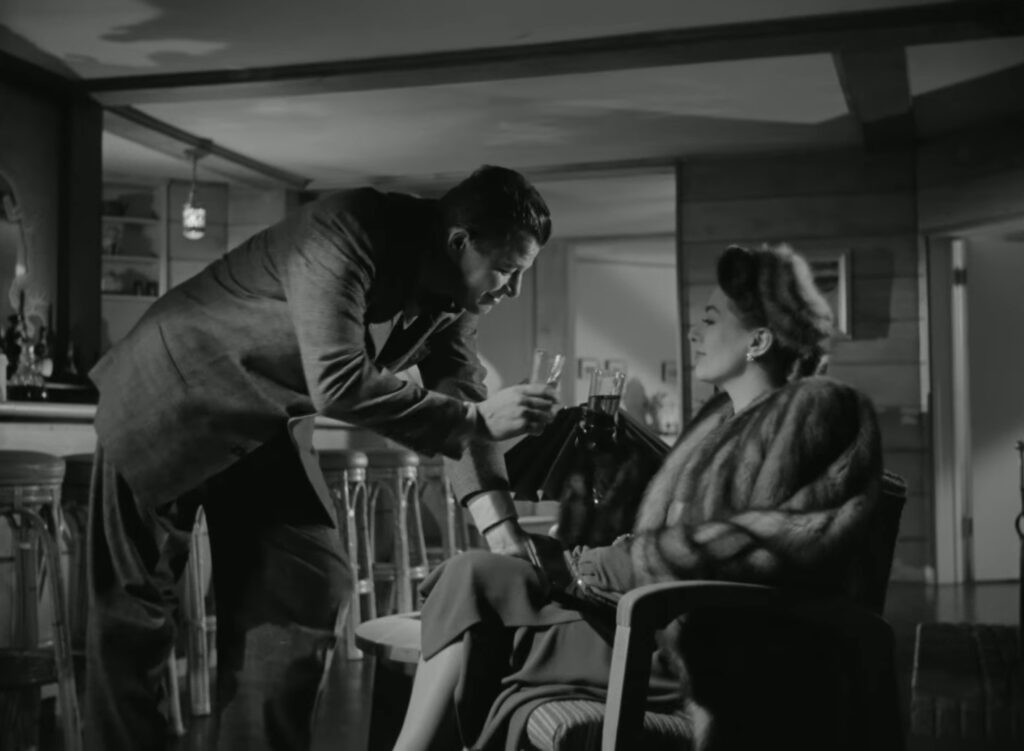 The two did not get along very well during production, but the final result is proof enough that tensions were not so bad as to ruin the picture. Crawford is excellent here, and as usual, Curtiz's work from behind the camera is as gripping and arresting as ever.
When Mildred Pierce's wealthy husband leaves her for another woman, Mildred decides to raise her two daughters on her own. Despite Mildred's financial successes in the restaurant business, her oldest daughter, Veda, resents her mother for degrading their social status. In the midst of a police investigation after the death of her second husband, Mildred must evaluate her own freedom and her complicated relationship with her daughter.
5. King Creole (1958)
Perhaps an odd choice considering Michael Curtiz's extensive body of work, but King Creole (1958) is arguably one of Elvis Presley's best movies and was the King of Rock n' Roll's favourite acting performance. Based on the novel A Stone for Danny Fisher, in which the lead character is originally a boxer. This was changed to a singer once Presley was cast in the role.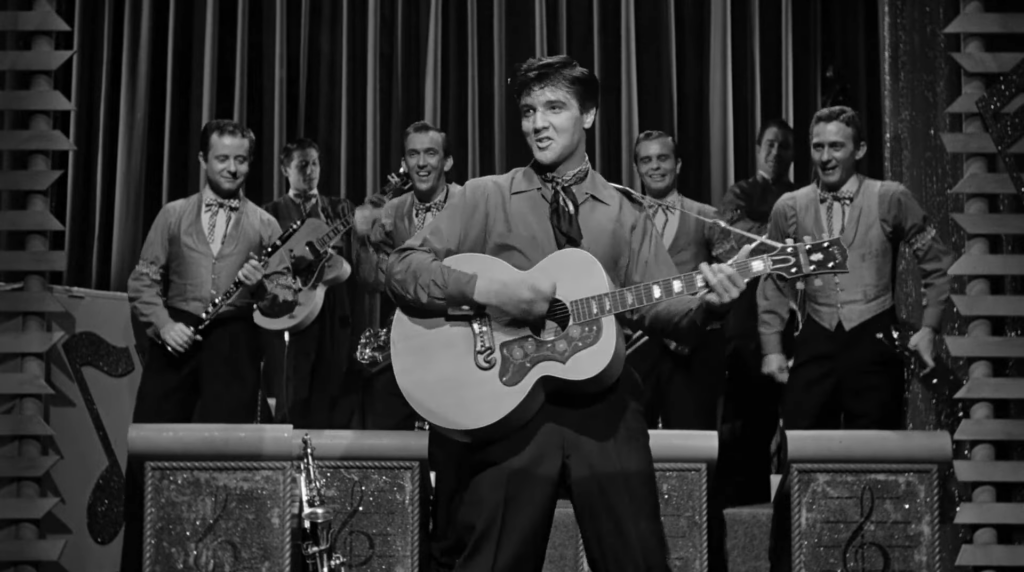 Curtiz asked a shocked Elvis to lose fifteen pounds and shave his sideburns for the part before production began, which he did. The resulting performance is definitely a noteworthy one and displays the talents of Michael Curtiz as an incredibly insightful director, capable of working with a broad range of talent.
Denied his high school diploma because of a schoolyard fight, Danny Fisher is unsure how he's going to support himself and his unemployed father. He briefly flirts with a life of crime before a club owner hears him singing and offers him a job. Things look promising until rival club owner and Danny's former boss, Maxie, tries to lure him back with threats and the charms of his sometimes-girlfriend, Ronnie.
So, that's it… Our Top 5 Michael Curtiz Movies!
Think we've missed any out or not included your favourite Michael Curtiz film? Then let us know in the comments below.
You can read more of our articles here.
Please join us on social media on Facebook, Instagram, Tik Tok and Twitter. We really appreciate all the likes, shares, retweets etc., and we would love to hear from you and continue the wonderful celebration of all things cinema on these platforms.
If you love to watch videos on YouTube, then please subscribe to our channel here. There's lots of fun and informative videos uploaded that we hope you will enjoy!
We have a passion for movies and aim to produce entertaining and informative movie-related content. It certainly is a lot of hard work, but we love films so much that it's worth all the effort. We have to keep the lights on and make sure we have plenty of caffeine to keep all of the articles, videos and social media posts coming, so if you like our work, then please consider supporting us at Buy Me A Coffee here. You can also become a More Movies patron on Patreon here.
To help support us here at More Movies, we do use advertising in a few places, so we appreciate it if you do not use AdBlockers on our site, as this helps keep a few pennies trickling in. We also utilise affiliate links throughout the site, usually to help guide our readers to places to stream, rent or buy the movies we talk about. One of the biggest sources for movies online is Amazon Prime Video, where you can stream over 18,000 films. If you are interested in Prime and haven't signed up yet, you can get a 30-day free trial via this affiliate link, which helps support us too.