She is thought of as the 'Mother of the French New Wave', an artist, a humanitarian, a gifted angel of cinema; Agnès Varda was one of film's true visionaries and her eye for realism and feeling is a visual marriage that is truly unequalled.
Born in Belgium in 1928 in Ixelles, a suburb of Brussells, Agnès Varda moved to Paris after the second world war to study at the Sorbonne, where she received a degree in literature and psychology. Intending to become a museum curator, she underwent further studies in art history at the École du Louvre. During this time, she decided instead to become a photographer and switched schools to study at the Vaugirard School of Photography. This is where her life-long relationship with the captured image would begin.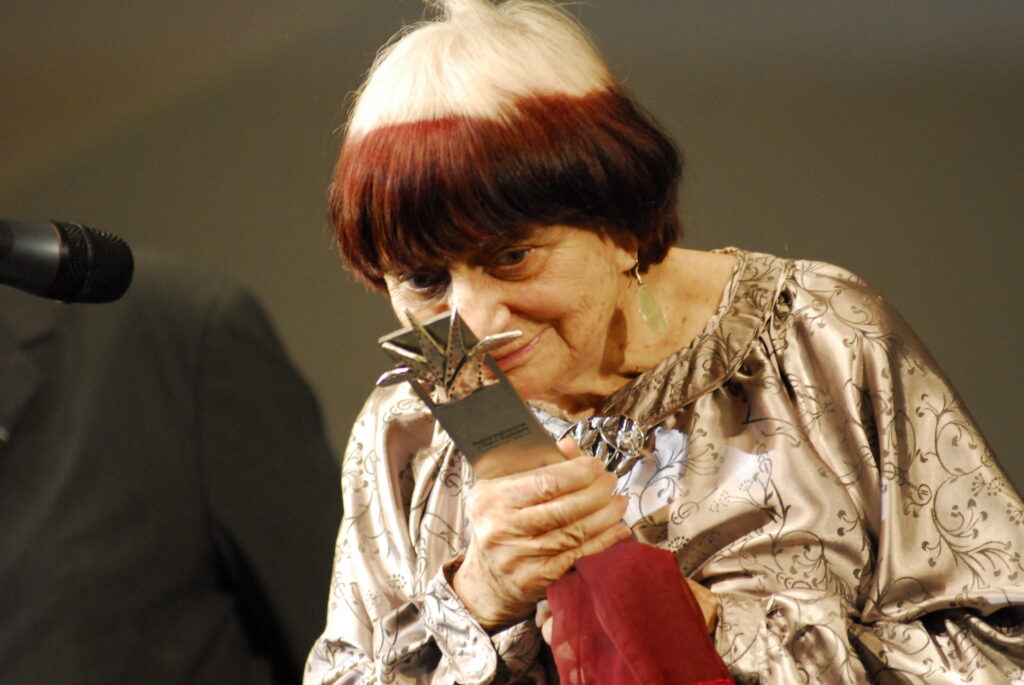 Varda went on to become a major influence on the so-called "Nouvelle Vague" as one of the key figures in the Left Bank Cinema of the 1950s / 60s. Her films contained social commentary and subverted societal expectations. Her passion for living a joyful life of feeling and emotion fuelled her talent and ambition to create unique images.
Varda shared her inspiration and vision in a creative and modern style, one that would encapsulate the movies produced by the "New Wave" during this period. Using real locations and non-actors in combination with a more experimental style of editing, Varda's films were a revolution in the 1960s – a decade when everything was changing, cinema would not be left behind.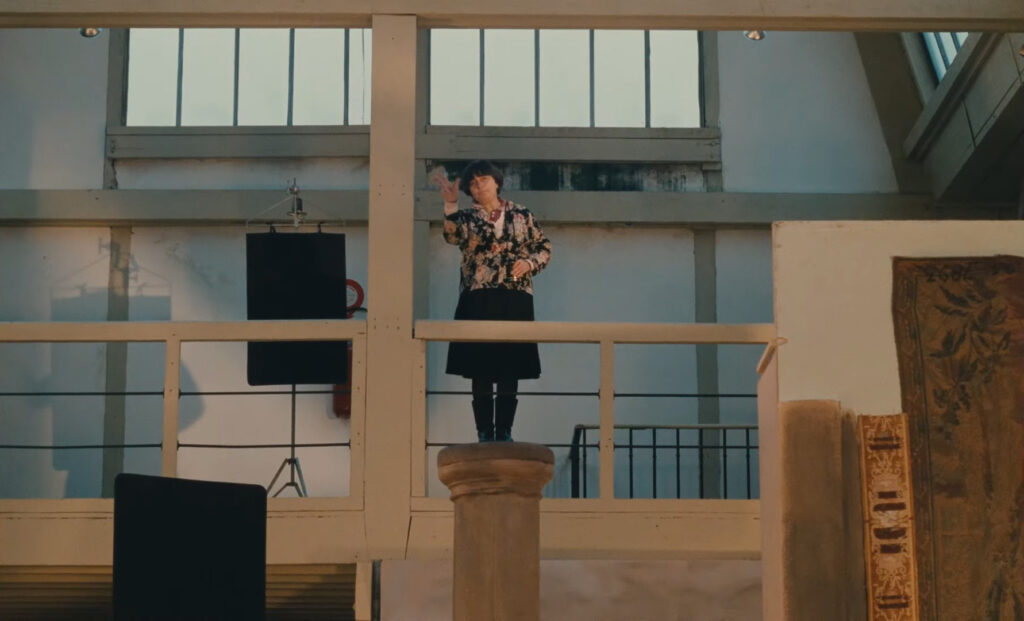 I'm still fighting. I don't know how much longer, but I'm still fighting a struggle, which is to make cinema alive and not just make another film.

Agnès Varda
Her career was eclectic and expansive, producing a wide variety of works that took different forms. She made some incredible fictional films that walk a line between the real and the abstract, as well as creating various documentaries about the topics close to her heart. A champion for equal rights, her films examine feminist issues, racism in modern society, and her advocacy for the oppressed people of the world is clearly visible throughout her films and photography. Agnès Varda is a filmmaker and an artist of humility, integrity, grace, intelligence and honesty.
We advise seeing as many Agnès Varda films as you can, but we have compiled a Top 5 list here that is intended to serve as a varied introduction to this amazing artist's back catalogue. As always, our picks are listed chronologically….
1. Cléo from 5 to 7 (1962)
One of the great French films of all time, Cléo de 5 à 7 (1962) is a movie about existence, told from a female viewpoint. Taking place in real time, the story follows a Parisian singer, Cléo (Corinne Marchand), who is awaiting the results of a test to see if she has cancer. Young, beautiful and talented, Cléo is experiencing an existential crisis in which she muses about her own mortality, how she is perceived by others and the despair she feels having to confront these issues in the space of a few hours.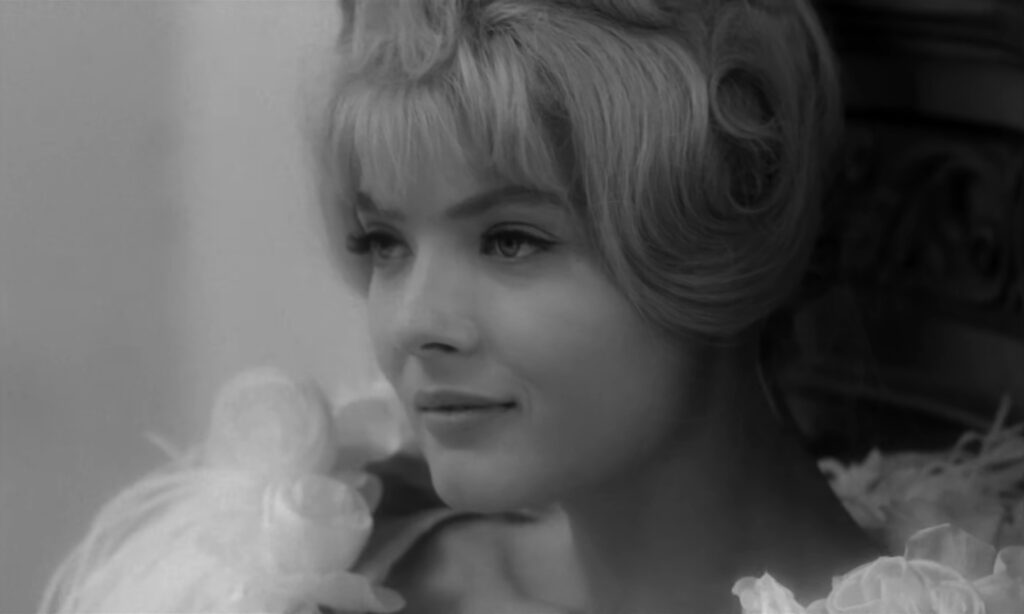 This film also comments on the Algerian war for independence which was of major concern in France at the time. It features cameos from Varda's contemporaries Jean-Luc Godard and Anna Karina, who playfully appear as two silent film stars in a scene that makes fun of those who had alluded to their real-life marriage as a sham. Agnès Varda creates the ultimate existentialist Left Bank film that packs more life and musings into the 90-minute runtime than is contained in hundreds of hours of contemporary western cinema. A thoughtful, expressive and unique movie that should be on all film-lover's watchlists.
2. Vagabond (1985)
tarring Sandrine Bonnaire as Mona, Vagabond (1985) is the tragic story of a young woman who has left her urban Parisian life for the freedom of the road. In French, the title is Sans toit ni loi meaning "with neither shelter nor law". Told in flashback, we are initially introduced to the character lying frozen in a ditch. The film then retrospectively uncovers her story, showing her meetings with temporary companions and other folk that she encounters on her journey, interspersed with pseudo-documentary style interviews with people that knew Mona, reminiscing about her and the events that lead to her demise.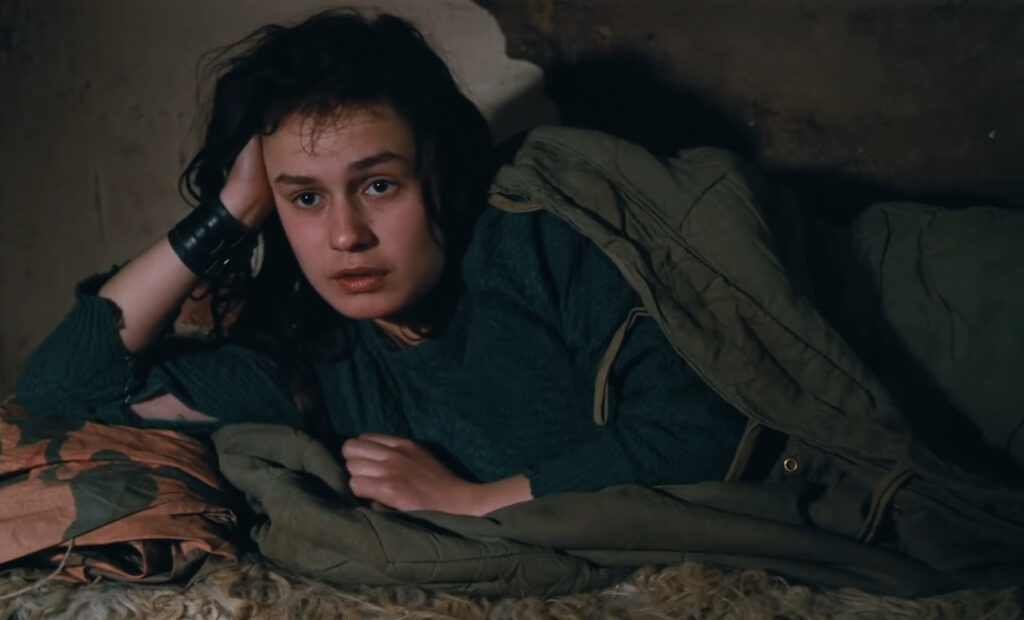 A lot is left unsaid in this harrowing yet beautiful film, which invites the audience to make its own mind up about the events as they unfurl. Agnès Varda creates a vision of disenfranchisement via this solitary character who values personal freedom and a lonely existence over the garbled and often fickle trappings of modern society.
This is a movie that explores love, pain, joy and hate by re-inventing the road movie, replacing the usual tropes of companionship and adventure with an inner voyage of self-discovery that is reflected by an outer journey of survival in a cold yet beautiful world. Gripping, philosophical and essential viewing.
3. Kung Fu Master (1988)
Kung Fu Master (1988) stars real-life mother and daughter Jane Birkin and Charlotte Gainsbourg in a story about a 40-year-old woman who becomes infatuated with her daughter's school friend, a boy of just 15. Completely unique and engrossing, the film uses a poetic inner-dialogue to unpack the emotions of a character that is ageing and attempting to reconcile her youth with a forbidden flirtation that she knows will lead to nothing good. Birkin is mesmeric as Mary-Jane, who pursues Julien (Mathieu Demy), but is, in fact, chasing a dream of youth that is growing further and further beyond her grasp.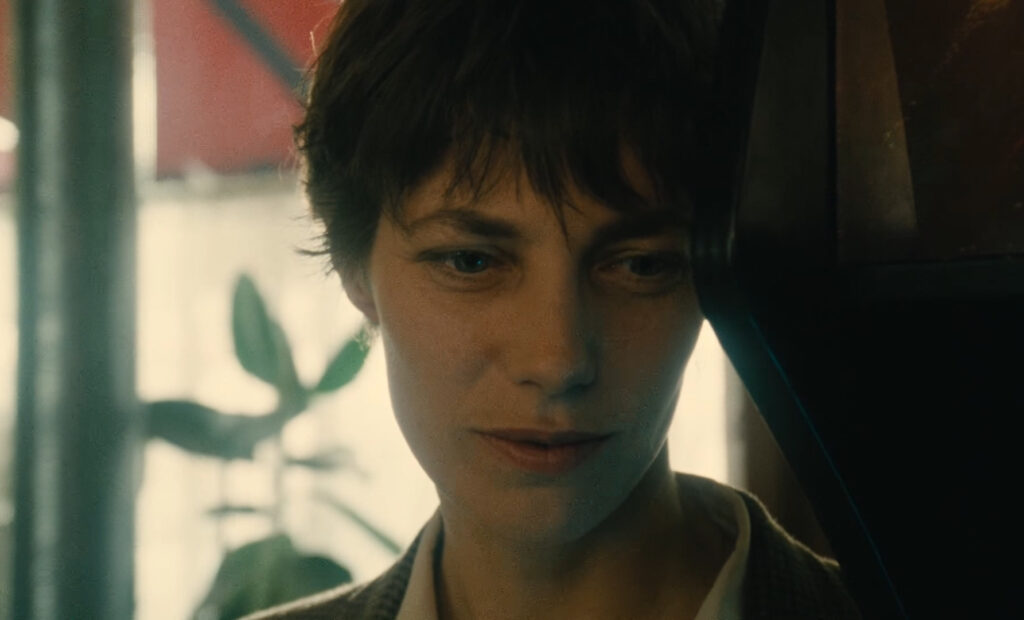 Agnès Varda developed the concept for the film with Birkin, after filming the documentary Jane B. par Agnès V. (1988) together. Challenging, contemplative and uncompromising in its will to unpack taboo emotions, Kung Fu Master, or Le Petit Amour as it was titled in France, plays with form and creates some visionary moments, including a famous shot in which Varda allows herself and the camera to be captured in a mirror, breaking down ideas about the illusion of cinema and serving as an acknowledgement of self-reflection and contemplation on behalf of the filmmaker within the process of creating art. Provocative, confrontational and very French.
4. One Hundred and One Nights (1995)
One Hundred and One Nights (1995) or Les cent et une nuits de Simon Cinéma (French title) is a comedy that celebrates one hundred years of cinema and contains a veritable who's who of international film actors. These include Marcello Mastroianni, Jean-Paul Belmondo, Alain Delon, Catherine Deneuve, Robert De Niro, Gérard Depardieu, Gina Lollobrigida, Jane Birkin and many more stars of the silver screen.
The story follows Simon Cinéma (Michel Piccoli), a man who is nearly 100 years old and wants to celebrate 100 years of cinema with which he has been involved throughout his life. He enlists the help of Camille (Julie Gayet), a young film student, who stays with him for 101 days as they take a trip down memory lane, screening and discussing films, recalling key moments in Simon's life, and being visited by a plethora of film stars, some in actuality, some in Simon's memory.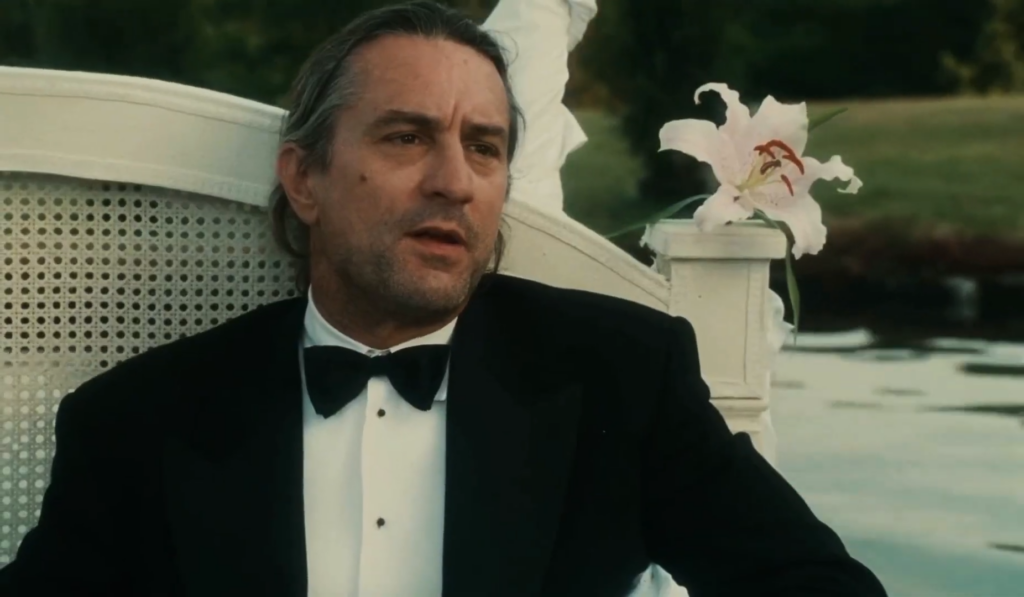 The film's subplot involves Camille's boyfriend Mica, who is himself trying to finance his own film. He becomes convinced that Simon could help to get it made and possibly finance the picture. This leads to some unexpected diversions and eventually results in Simon visiting Hollywood and taking a role in Mica's film.
One Hundred and One Nights is Agnès Varda's love letter to film and provided an opportunity to create a completely absurdist comedy mocking the idea of Hollywood and film celebrity at the same time as rejoicing in it and celebrating all of its many facets. Abstract, at times surreal and often hilariously funny, film-lovers will want to see this one for the high volume of cameos that it contains.
5. The Beaches of Agnès (2008)
Although technically a documentary film, The Beaches of Agnès (2008) is a creative bricolage of still images, trinkets, moments, and memories initially intended to be Varda's last film. Eighty years old at the time, Varda's life was the direct subject of the picture, and in her own inimitable style, she approached the subject matter from a completely creative and spontaneous viewpoint. Packed full of striking imagery and revealing reminiscences, The Beaches of Agnès takes the viewer on a dream-like journey through the thoughts of an artist that has lived life to its fullest potential.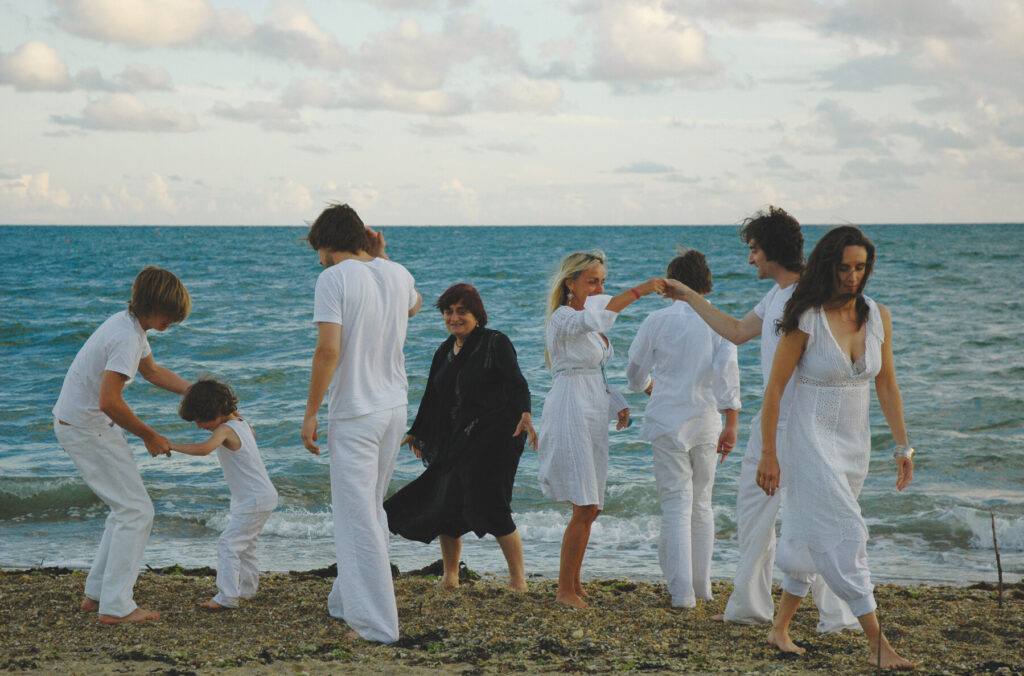 Blurring the lines of reality and hyperbolic recollection, Varda's visionary eye peels back the perceptions of time and successfully expresses her desire for creative freedom within the form. This is a celebration of life as a whole, not just that of the filmmaker. One cannot help but be inspired creatively after watching a film like this.
Although she did return to make the wonderful Faces Places (2018) which she co-directed with French photographer and street artist JR, Beaches remains her last offering as an independent filmmaker and an artist of colossal importance, whose influence on the moving image is immeasurable. If you see just one of the films on our shortlist, make it this one. It will undoubtedly make you want to see all the others after viewing it.
So, that's our Top 5 Agnès Varda Films!
Think we've missed any out or not included your favourite Agnès Varda movie? Then let us know in the comments below.
You can read more of our reviews here.
Please join in 'the conversation' with us on social media on Facebook, Instagram, Tik Tok and Twitter. We really appreciate all the likes, shares, retweets etc., and we would love to hear from you and continue the wonderful celebration of all things cinema on these platforms.
If you love to watch videos on YouTube, then please subscribe to our channel here. There's lots of fun and informative videos uploaded that we hope you will enjoy!
We have a passion for movies and aim to produce entertaining and informative movie-related content. It certainly is a lot of hard work, but we love films so much that it's worth all the effort. We have to keep the lights on and make sure we have plenty of caffeine to keep all of the articles, videos and social media posts coming, so if you like our work, then please consider supporting us at Buy Me A Coffee here. You can also become a More Movies patron on Patreon here.
To help support us here at More Movies, we do use advertising in a few places, so we appreciate it if you do not use AdBlockers on our site, as this helps keep a few pennies trickling in. We also utilise affiliate links throughout the site, usually to help guide our readers to places to stream, rent or buy the movies we talk about. One of the biggest sources for movies online is Amazon Prime Video, where you can stream over 18,000 films. If you are interested in Prime and haven't signed up yet, you can get a 30-day free trial via this affiliate link, which helps support us too.