Ever since the dawn of film, people have loved a bit of horror. Whether it be the early works of the silent era which ooze with fantastic ghoulishness like F.W. Murnau's Nosferatu (1922) or Benjamin Christensen's Häxan (1922), or the classic contemporary gore-fests such as A Nightmare on Elm Street (1984) or Hellraiser (1987), there is a great tradition with movie-goers that involves scarying themselves silly with frightening tales of vampires, monsters, demons et al.
So what of the modern horror? Well, here is our list of what we consider to be the Top Ten Horror Films of the last 20 years in chronological order…
1. The Others (2001)
A haunted house film with a difference, The Others (2001) was released a few years after The Sixth Sense (1999) which re-popularised the idea of ghosts in films by introducing various twists designed to throw audience expectations askew. This film certainly does that and is a very clever play on the idea of a family home that has become haunted by former inhabitants. Starring Nicole Kidman and Christopher Eccleston, this spooky tale is highly recommended to those who love a good scare, but haven't yet had a chance to be spirited away by this incredibly well produced film.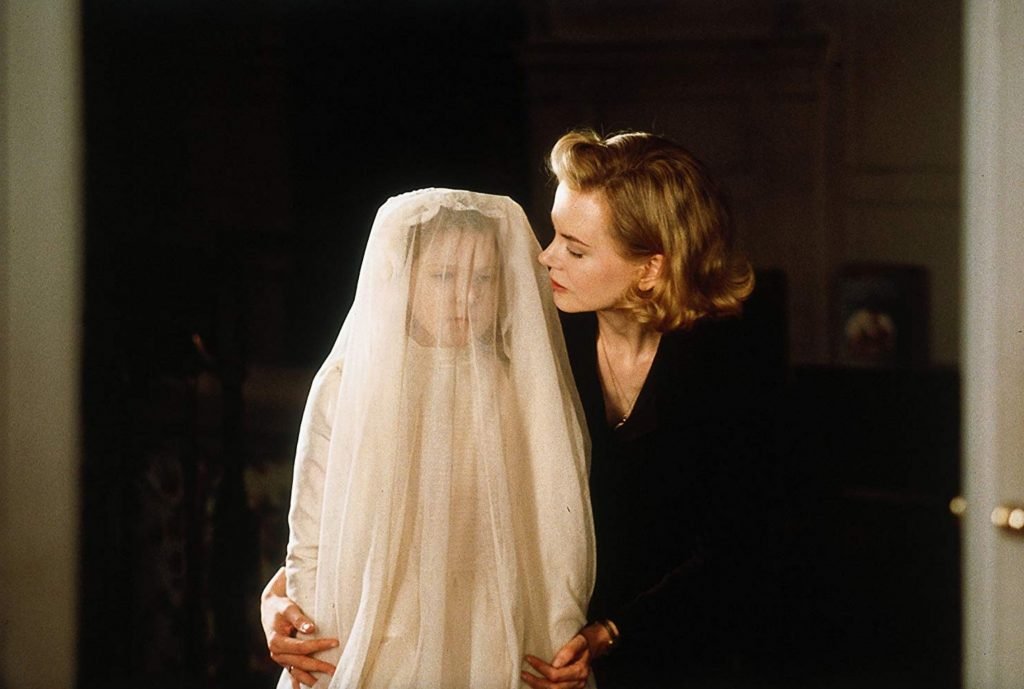 Grace is a devout woman who lives in an old house kept dark because her two children, Anne and Nicholas, have a rare and strange sensitivity to light. When the family begins to suspect the house is haunted, Grace fights to protect her children at any cost in the face of weird events and other-worldly visions.
2. Paranormal Activity (2007)
This low budget fright-fest is influenced by such films as The Blair Witch Project (1999) and The Exorcist (1973) in a scenario that makes use of 'found-footage' to tell a ridiculously scary story about a couple who are haunted by an evil demon. Notable as being one of the highest grossing films ever made, Paranormal Activity (2007) is guaranteed to keep you up at night listening to every creak and odd noise that your house makes while you are trying to sleep. The use of CCTV style footage works well and gives the atmosphere a very realistic edge. Many sequels have been made, but as with most films, the original is the best. Not a film to watch alone!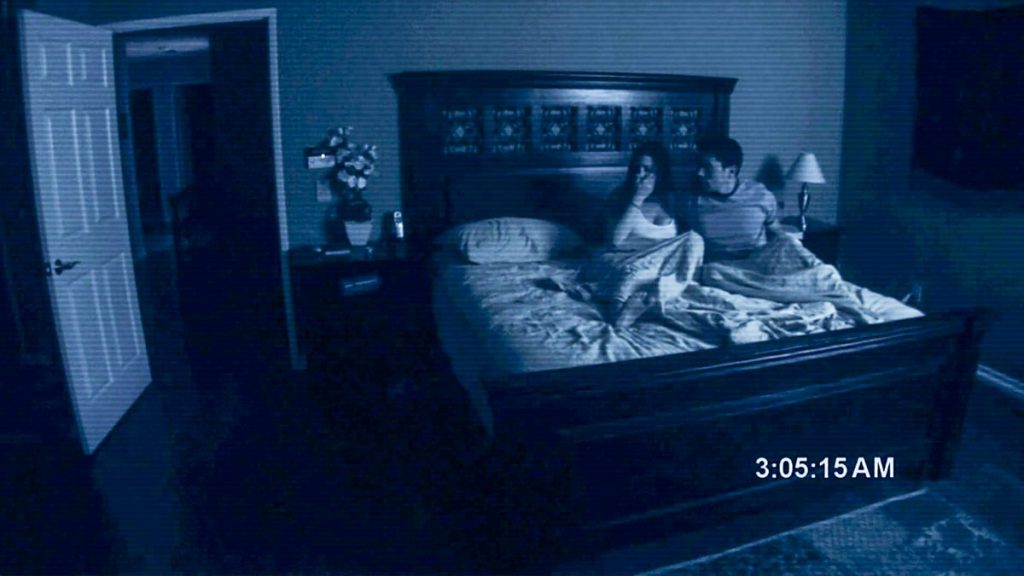 After a young couple moves into a new home, they become increasingly disturbed by a presence that wakes them in the night and may or may not be supernatural. Followed by five terrifying installments in the franchise, this is the original found-footage shocker that started it all.
3. Drag Me To Hell (2009)
Master filmmaker Sam Raimi returns to his roots with this supernatural horror film that sees a young female loan officer become the target of a curse. When she declines an extension on an old lady's mortgage, the spell is cast and things quickly descend into chaos in a series of mishaps and ghostly events. The tension and action are both dialled up to the maximum in this truly worthy scare-fest. Raimi does what he does best, mixing great special effects with a tongue-in-cheek humour that results in a thoroughly enjoyable rollercoaster ride of insidious evil and gore. Put Drag Me To Hell (2009) on and try not to scream!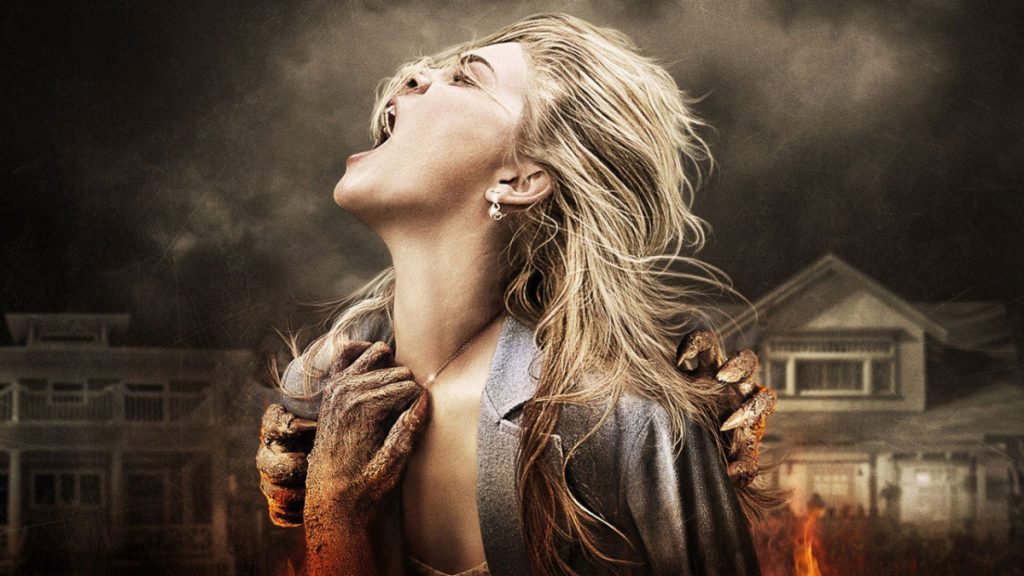 After denying a woman the extension she needs to keep her home, loan officer Christine Brown sees her life take a startling turn for the worse. She becomes convinced that she has been cursed by a Gypsy, but her boyfriend does not take her seriously. Her only hope seems to lie with a psychic who says he can help her lift the curse and keep her soul from being dragged straight to hell.
4. Insidious (2010)
Taking the idea of demonic possession in a new direction, Insidious (2010) is about a young boy who mysteriously falls into a coma and becomes a conduit for tormented souls from another astral dimension. Initially the parents believe the problem to be medical, but it is later revealed that the young boy has abilities to connect to 'The Further' and the evil entities have led him to a point where he has become lost and cannot wake. There are some truly creepy and unnerving scenes in this one and director James Wan makes excellent use of visual tropes and a spooky soundscape to create a film that evolves the haunted house scenario and delivers a terrifying chain of events. Several sequels were produced after the success of this initial offering. This is the only one that really hammers it home.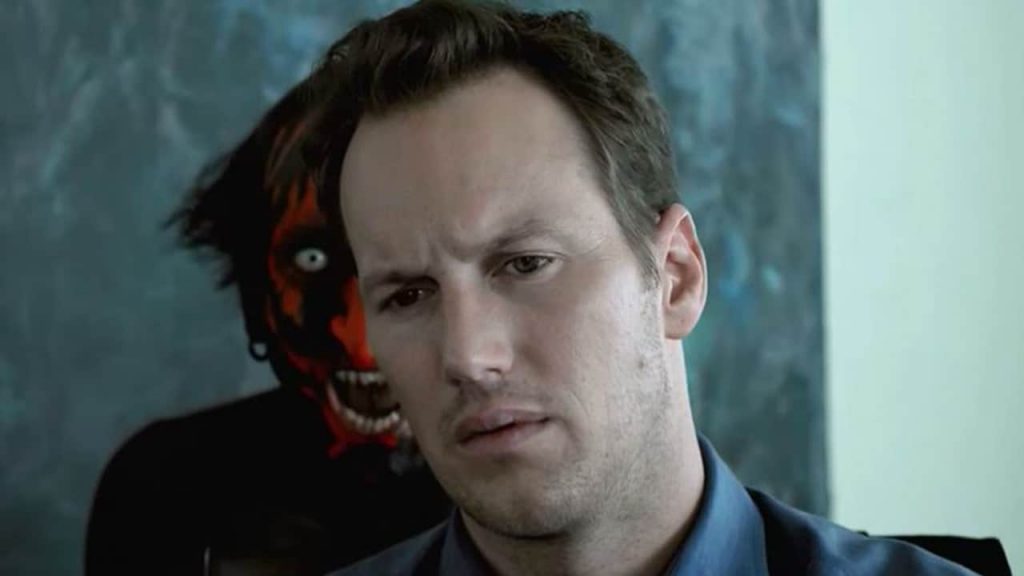 A family discovers that evil spirits have invaded their home after their son inexplicably falls into an endless sleep. When they reach out to a professional for help, they learn things are a lot more personal than they thought. Soon they learn about a mysterious place called The Further, which holds the key to waking the child and stopping the demons.
5. It Follows (2014)
It Follows (2014) is a teen horror that movie plays with the idea of an evil spirit which is passed on by one person to another, and on top of that it can take on any form in the pursuit of its victim. The sexual elements of the story have caused some critics to remark that the film is a comment on sexually transmitted diseases, due to the relationship between the female protagonist and the guy that passes the "evil spirit" on to her. A different spin on the idea of being pursued by a relentless maleficence, this one will make you question the idea of ever risking a one night stand as you witness the lead enter a world of fright and pain at the hands of an ill-chosen sexual partner.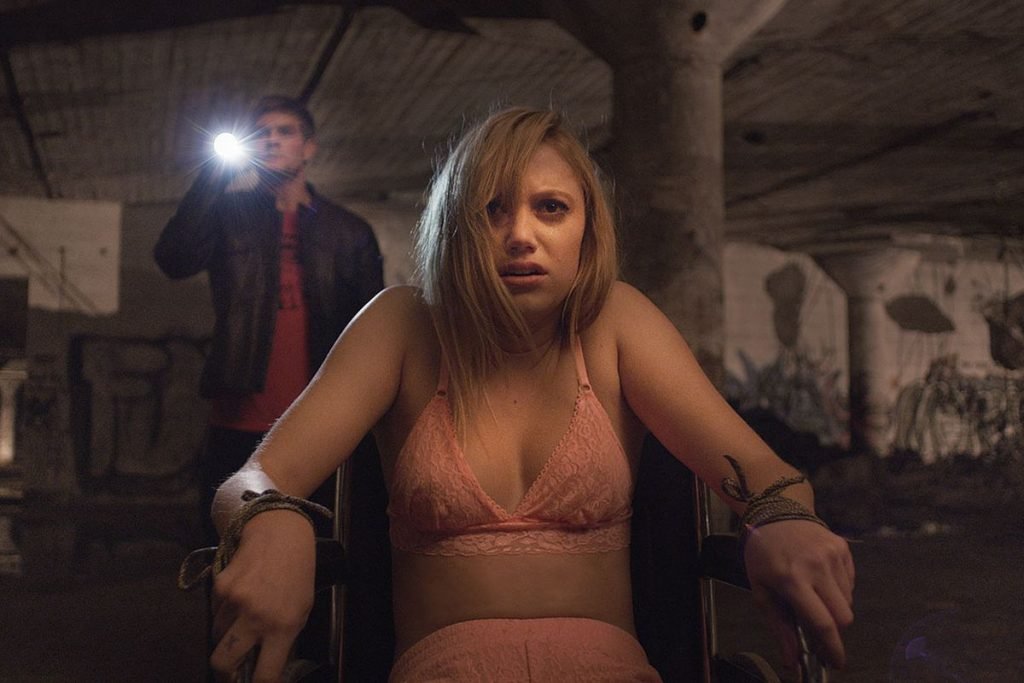 After Jay sleeps with her new boyfriend, Hugh, for the first time, she learns that she is the latest victim of a fatal curse that is passed on via sexual intercourse. Death creeps inexorably toward her, Jay's friends don't believe her seemingly paranoid ravings, until they too begin to see the phantom assassins and band together to help her flee and defend herself.
6. The Babadook (2014)
In this Austrailian film, the evil antagonist is a character from a children's pop-up book that becomes all the more real when people deny it's existence. "Mr. Babadook" haunts young Sam and his mum Amelia and threatens to destroy their lives when he invades their home and causes a malestrom of havoc. You won't be picking up and children's pop-up books for a while after seeing The Babadook (2014). This inventive film directed by Jennifer Kent is well paced and keeps you guessing where the next fright is going to come from. Of the film she said: "Now, I'm not saying we all want to go and kill our kids, but a lot of women struggle. And it is a very taboo subject, to say that motherhood is anything but a perfect experience for women." Make what you will of that, but it may help to prepare you for some of the scenes you will witness watching this one.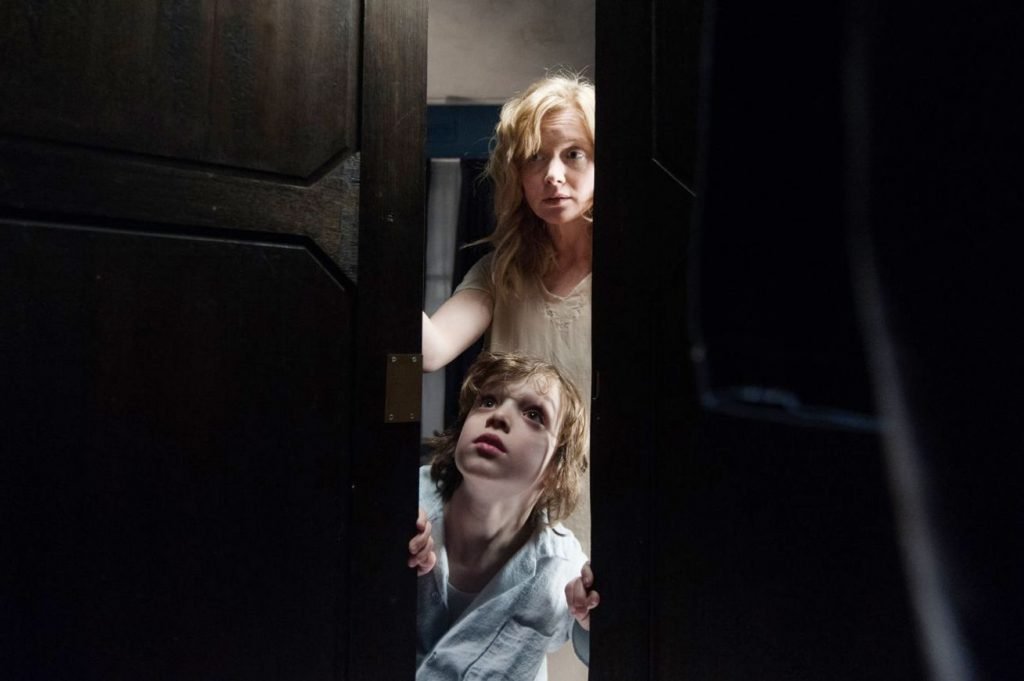 Amelia is a single mother who is plagued by the violent death of her husband and battles with her son's fear of a monster lurking in the house, but soon discovers a sinister presence all around her. The source of which is an eerie children's book titled "Mister Babadook" .
7. The VVitch (2015)
Robert Eggers' period horror The VVitch (2015) is a masterclass of cinematic eeriness and also his feature film debut. Set in spooky New England, this film delves into the religious beliefs of the colonial settlers and explores the mysticism and lore that this particular region is famous for, through the eyes of a struggling family who are living an insulated existence on the edge of a dark forest. With excellent performances from Anya Taylor-Joy and Ralph Ineson, this film keeps you wondering whether there is any supernatural hand at work or not, right up to the very end. This one is for those who enjoy a bit more mystery and drama in their horror films. Produced by the excellent A24 Studios and highly recommended by us here at More Movies.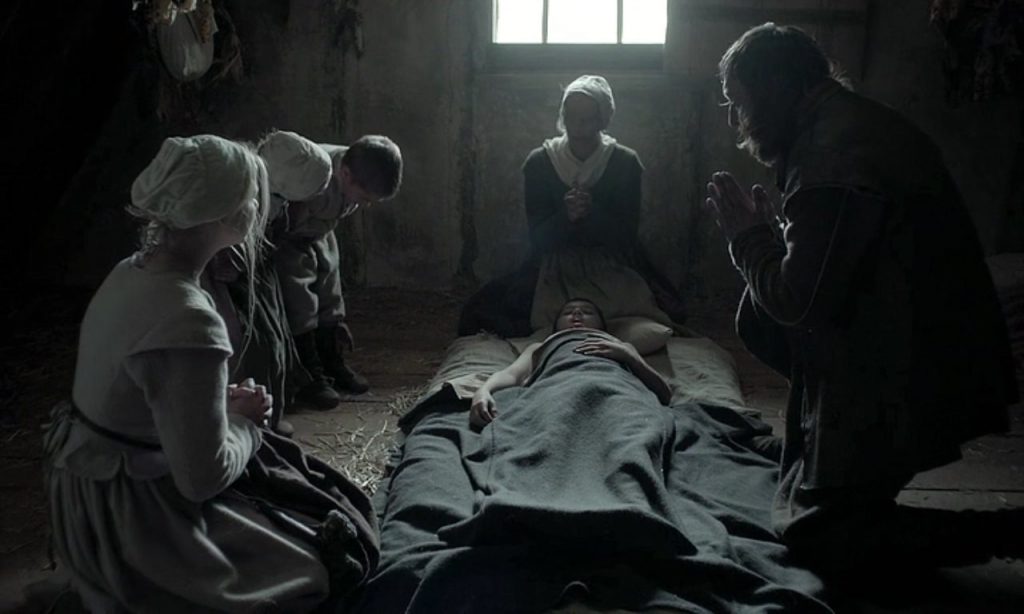 In 17th Century New England, William and Katherine lead a devout life with five children, homesteading on the edge of an impassable forest, exiled from their settlement when William defies the local church. Once their newborn son vanishes and crops mysteriously fail, the family begins to turn on one another.
8. Get Out (2017)
Jordan Peele's directorial debut is a modern horror story that deals with racial inequalities in society and attempts to unpack paranoia, betrayal and our propensity for complacency and insensitivity. There are no ghosts or demons at work in this one. The evil comes from within, in the form of a liberal middle-class community who harbour a dark secret. Told through the eyes of a young African-American protagonist (Daniel Kaluuya) whose worst fears are quickly realised during a visit to meet his white girlfriend's parents for the first time. A gripping and original story, Get Out (2017) is a truly modern horror that works on many levels, as well as being notably entertaining throughout. Smart, funny and damn scary!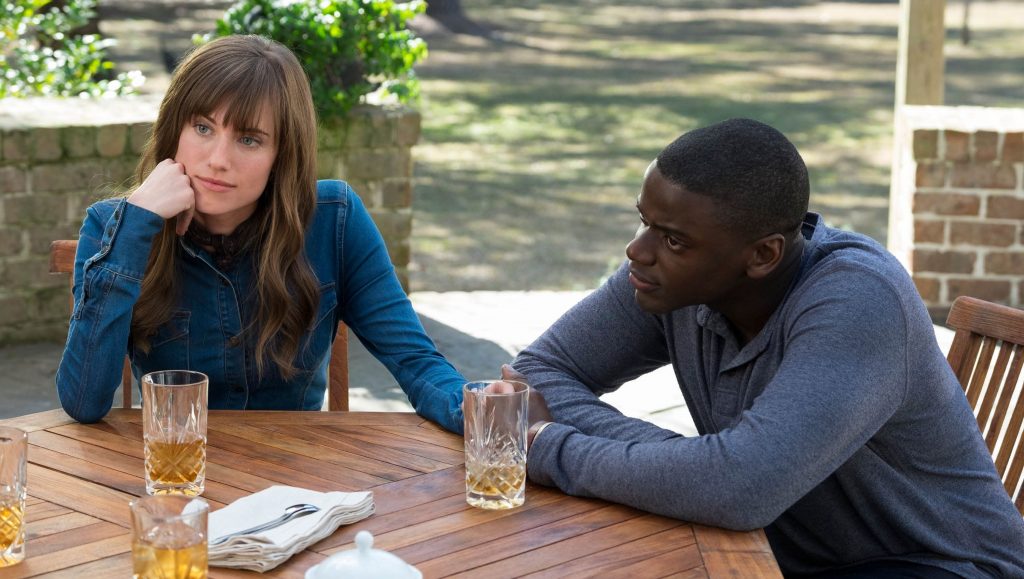 Chris and his girlfriend Rose go upstate to visit her parents for the weekend. At first, Chris reads the family's accommodating behavior as nervous attempts to deal with their daughter's interracial relationship, but as the weekend progresses, a series of increasingly disturbing discoveries lead him to a truth that he never could have imagined.
9. Hereditary (2018)
Ari Aster is a name rapidly becoming synonymous with modern horror. So it's not a great surprise to find his two most talked about films on this list. The first, Hereditary (2018) is another feature film debut for the director and has divided audiences, with some loving the sprawling narrative and intensity and others finding it a bit overcooked and unfocussed. Whatever your opinion, if you love horror films, you have to see this movie at least once. With a manic performance from Toni Collette and great support from Gabriel Byrne, Alex Wollf and Milly Shapiro, this story about a dysfuctional family who descend into complete madness after a tragic loss, is a spectacle to behold. Another A24 production, this is one for horror connoisseurs who will appreciate the rich legacy of films that it has been inspired by.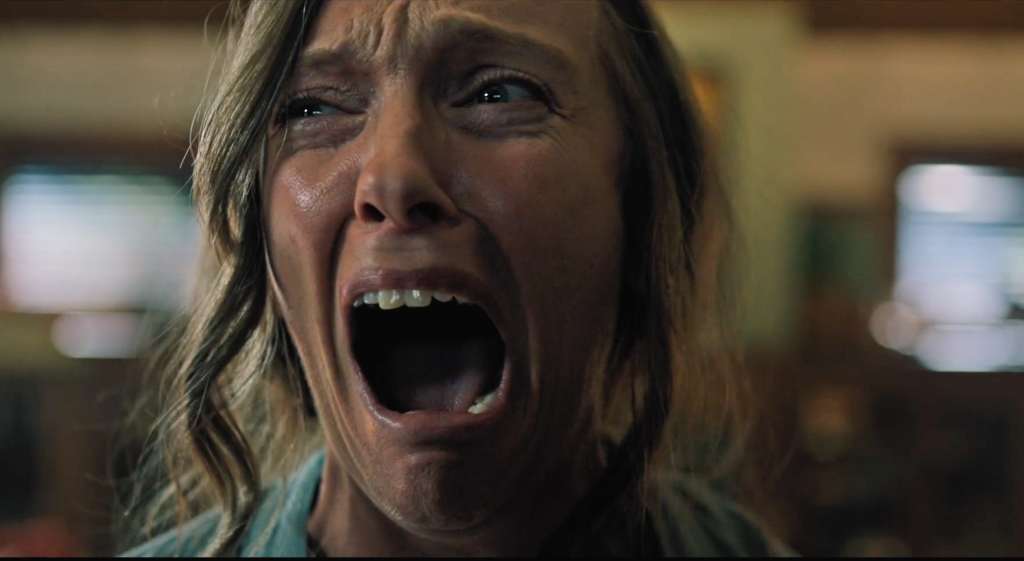 When Ellen passes away, her daughter's family begins to unravel cryptic and increasingly terrifying secrets about their ancestry. Things become intensely unsettling as the darkness manifests in some extremely disturbing visions and the family unit is completely fractured as a result.
10. Midsommar (2019)
Astor's second film on our list is also his second feature film. Midsommar (2019) is about a group of friends who visit a Swedish folk festival that only occurs every 90 years. They are initially intrigued by the ancient rituals and customs but soon find themselves in the midst of a cult who have nefarious designs. Fans of The Wickerman (1973) will appreciate the obvious influence here, but more discerning viewers will find this a very clever exploration of a painful break-up between the lead character Dani (Florence Pugh) and her boyfriend Christian (Jack Reynor). Even without the subtext, this film is a great watch, and any film that disposes of the evil Will Poulter in style is ok with us!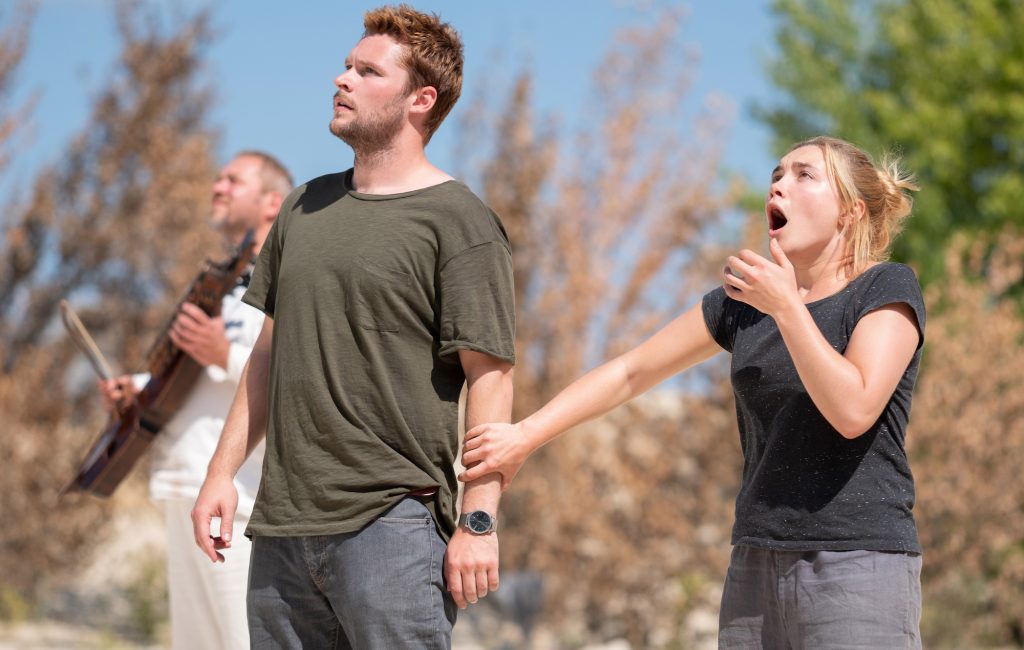 Dani travels to Sweden with her boyfriend and his roomates to experience and study a summer festival that is only held every ninety years in the remote location in Sweden. What begins as a dream vacation in a place where the sun never sets, gradually turns into a dark nightmare as the mysterious inhabitants invite them to participate in their disturbing festive activities.
That's our 10 Ten Horror movies of the 21st Century!
Do you agree with our list? Did we miss any your favourite modern horror films out? Let us know in the comments.
You can read more of our articles here.
Please join in 'the conversation' with us on social media on Facebook, Instagram, Tik Tok and Twitter. We really appreciate all the likes, shares, retweets etc., and we would love to hear from you and continue the wonderful celebration of all things cinema on these platforms.
If you love to watch videos on YouTube, then please subscribe to our channel here. There's lots of fun and informative videos uploaded that we hope you will enjoy!
We have a passion for movies and aim to produce entertaining and informative movie-related content. It certainly is a lot of hard work, but we love films so much that it's worth all the effort. We have to keep the lights on and make sure we have plenty of caffeine to keep all of the articles, videos and social media posts coming, so if you like our work, then please consider supporting us at Buy Me A Coffee here.
To help support us here at More Movies, we do use advertising in a few places, so we appreciate it if you do not use AdBlockers on our site, as this helps keep a few pennies trickling in. We also utilise affiliate links throughout the site, usually to help guide our readers to places to stream, rent or buy the movies we talk about. One of the biggest sources for movies online is Amazon Prime Video, where you can stream over 18,000 films. If you are interested in Prime and haven't signed up yet, you can get a 30-day free trial via this affiliate link, which helps support us too.