World Cinema: Themes and Case Studies – City of God (Cidade de Deus)
How many of us actually watch films from around the globe on a regular basis? I'm guessing, on average, not that many. Granted, we are more likely to these days than we were two or three decades ago, but generally the national cinemas of, for example, Kazakstan, Israel and Brazil tend to slip by us.
When we look at world cinema, we are challenged to bring more to the table, so to speak, than just our admission fees. We must have at least, a modicum of understanding and appreciation for the history and cultures of the country in which the film was produced. Now and again a notable and acclaimed film will break through the net and achieve global recognition. An example of this can be found in the Brazilian film City of God (2002), which won several esteemed 'Best Foreign Language Film' awards and was nominated for four Academy Awards including Best Director for Fernando Meirelles.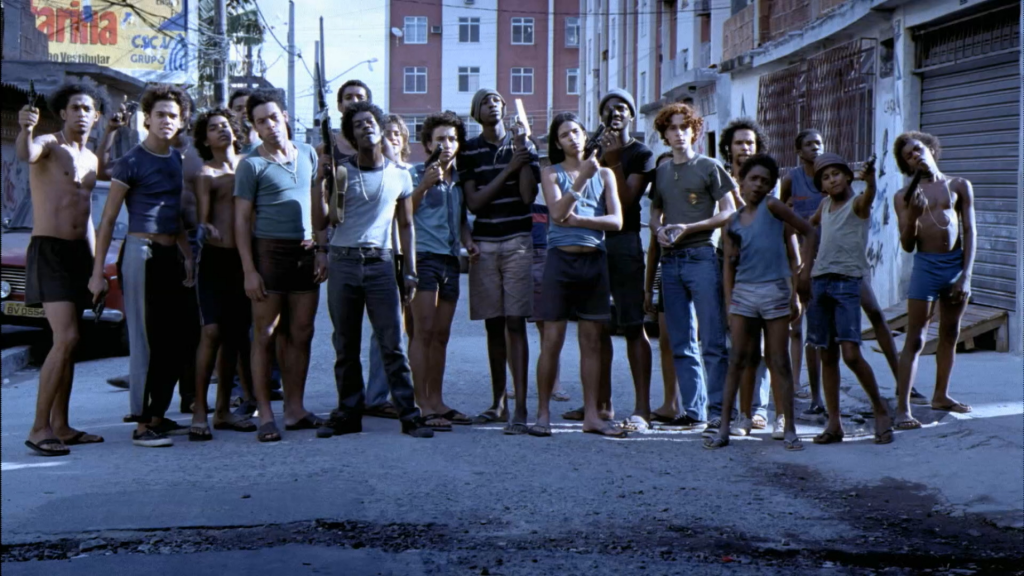 Based on real life characters and events that unfolded in the slums and neighbourhoods of Rio de Janeiro in the 1970's, City of God is a gritty crime thriller that is beautifully shot and edited in a dramatic, modern and fast-paced style. Based on the book of the same name by Paulo Lins, the film was released in its native Brazil in 2002 and later internationally in 2003. The film was well received by the western audiences of the U.S. and Europe and grossed over $30 million world-wide. So why is this? Why this particular film and not any other number of Brazilian films that have been released prior to or since?
How much can we learn about a culture as a whole from a film that has become so successful? Can we rely on that which we see in City of God to encompass a portrayal of life for everyone in Brazil? Does it reveal the customs and culture of the entire nation or just those of the characters we follow from Cidade de Deus, exposed to a world of crime and extreme violence at a very early age. We must consider how much of an effect Hollywood has had on successful films that originate from foreign countries. City of God was incredibly successful domestically, becoming the highest grossing film of 2002 in Brazil. So what is it about this particular film that attracts an international audience?
City of God has been compared to Martin Scorsese's celebrated gangster film Goodfellas (1990), and there are parallels in the two stories. In the Brazilian film we follow a young boy called Rocket from childhood to adulthood, as he grows up in a neighbourhood controlled by criminals and gangs. Likewise in the Scorsese film, we follow the character of Henry Hill as he comes of age nurtured in the bosom of the mafia.
Both films adopt a realist aesthetic which gives the audience a grittier experience and sense of participation, attention to detail and authenticity of period recreation is excellent in both films. Just as Goodfellas beautifully recreated the 1960's and 70's in the mise en scene and the wardrobe, City of God faithfully portrays the period the film is set in, with meticulous detail. The popular music used in both films is also equally well observed and help to recapture the atmosphere of the times.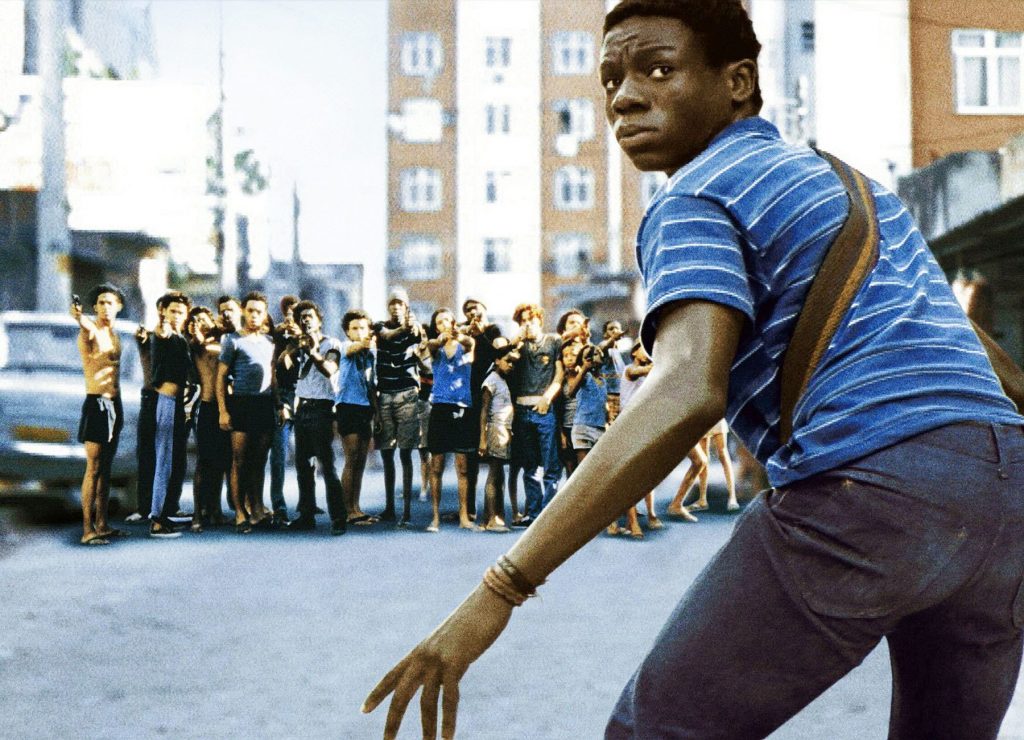 So just how uniquely Brazilian is it to include these ideals? Fashion, pop music, branded product placement, these are side effects of globalisation and its influence on film-makers outside of Europe and Hollywood. The themes and styles within the film must be analysed and we must ask if what we are seeing is purely authentic to the country that produced it, or whether it is influenced by financially successful genres (such as gangster movies and action films) in order to reach a wider audience.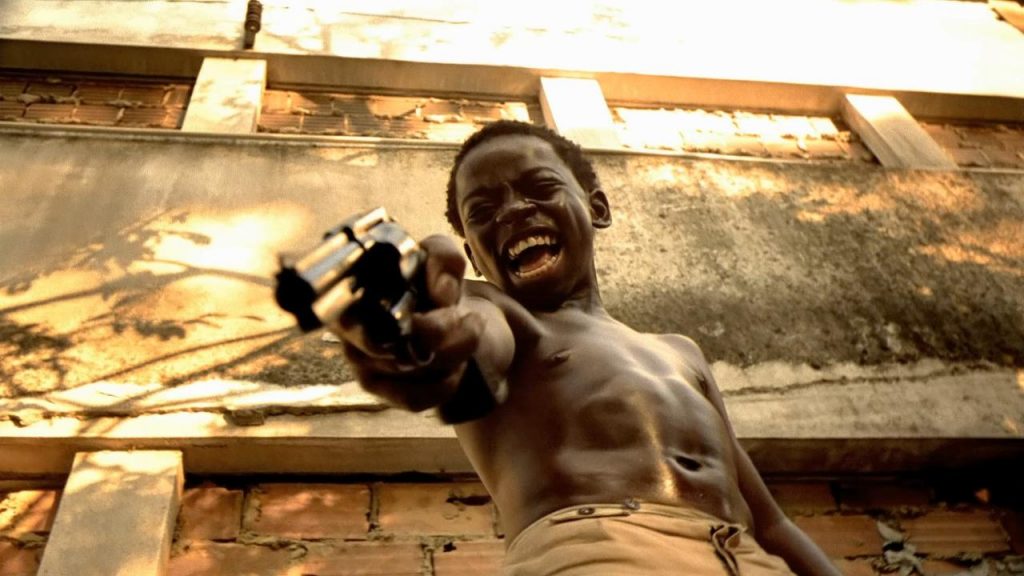 There is no doubt that City of God is a notable film and it rightly deserves the acclaim it has received. The use of colour and the gritty style create a claustrophobic verisimilitude that throw us into a frightening world of poverty, riches, guns, drugs and corruption. The story certainly gives us a feel for life in the slums of Rio and at times the murder we witness is unbearable. However, Brazil is a very big country and we cannot consider a film set in Cardiff to accurately portray life in Wales. Similarly, City of God cannot be considered to portray life in Brazil. Life in the real City of God, yes. Life in the jungles of the Amazon rainforest, no.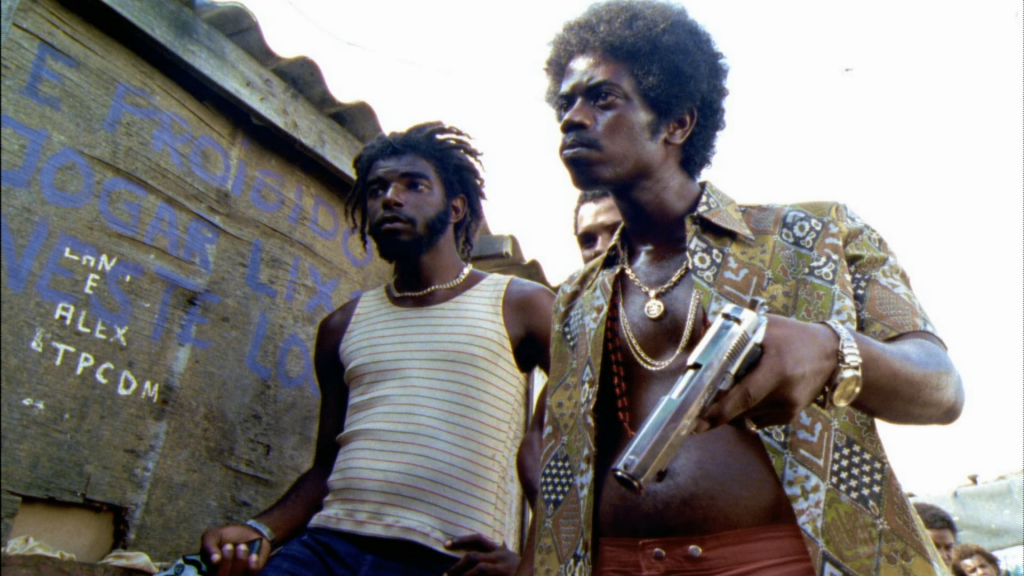 The cinematography is beautiful and is certainly influenced by a more European style. Undoubtedly it is a Brazilian film in its content and a worthy selection to have achieved such international recognition. The actors are predominantly former residents of the slums and ganglands of Ciadade de Deus, this undoubtedly lends authenticity to the portrayal of the characters. In its style and aesthetic I would suggest it panders to a more international audience, this in my opinion, is not to its detriment. I simply don't believe it is uniquely Brazilian in its technique. City of God has spawned a sequel and television mini series called City of Men, further evidence of Hollywood influence, the film was distributed by Miramax.
The original will be held in high esteem for a long time to come and is a worthy answer to likes of Goodfellas and La Haine (1995). Fernando Meirelles went on to direct Ralph Fiennes and Rachel Weisz in The Constant Gardener (2005), an English film backed by American money. We could suggest that the success of City of God has enabled him to work in Europe and Hollywood, leaving his Brazilian film-maker identity for a more international and financially lucrative one. Yes, Meirelles is Brazilian and is certainly their best export in terms of film-making. However, he is quintessentially a maker of films and it is unlikely that he will focus exclusively on Brazilian themes.
If he had made a conscious decision to do so, we would never have heard of City of God. It seems that our notion of world cinema would not be possible without these break-through films appealing to our taste for the exotic, whilst also offering us something to relate to. This trailer is an indication of how world cinema can be packaged by Hollywood and sold to an audience that may otherwise run a mile from a subtitled film.
So, there's our thoughts on City of God.
Have you seen this powerful movie? Leave us a coimment and let us know what you thought.
You can read more of our articles here.
Please join us on social media on Facebook, Instagram, Tik Tok and Twitter. We really appreciate all the likes, shares, retweets etc., and we would love to hear from you and continue the wonderful celebration of all things cinema on these platforms.
If you love to watch videos on YouTube, then please subscribe to our channel here. There's lots of fun and informative videos uploaded that we hope you will enjoy!
We have a passion for movies and aim to produce entertaining and informative movie-related content. It certainly is a lot of hard work, but we love films so much that it's worth all the effort. We have to keep the lights on and make sure we have plenty of caffeine to keep all of the articles, videos and social media posts coming, so if you like our work, then please consider supporting us at Buy Me A Coffee here. You can also become a More Movies patron on Patreon here.
To help support us here at More Movies, we do use advertising in a few places, so we appreciate it if you do not use AdBlockers on our site, as this helps keep a few pennies trickling in. We also utilise affiliate links throughout the site, usually to help guide our readers to places to stream, rent or buy the movies we talk about. One of the biggest sources for movies online is Amazon Prime Video, where you can stream over 18,000 films. If you are interested in Prime and haven't signed up yet, you can get a 30-day free trial via this affiliate link, which helps support us too.