Sean Connery portrayed an Egyptian swordsman, an ex-SAS political prisoner, exterminators, King Richard the Lionheart and of course, the most famous spy on film. His career was a long and storied one, playing a larger-than-life characters that have come to define important sections of cinema history. Through this illustrious journey, he has become a cultural icon for multiple generations, each having a very different, but very fond memory of the famous scotsman.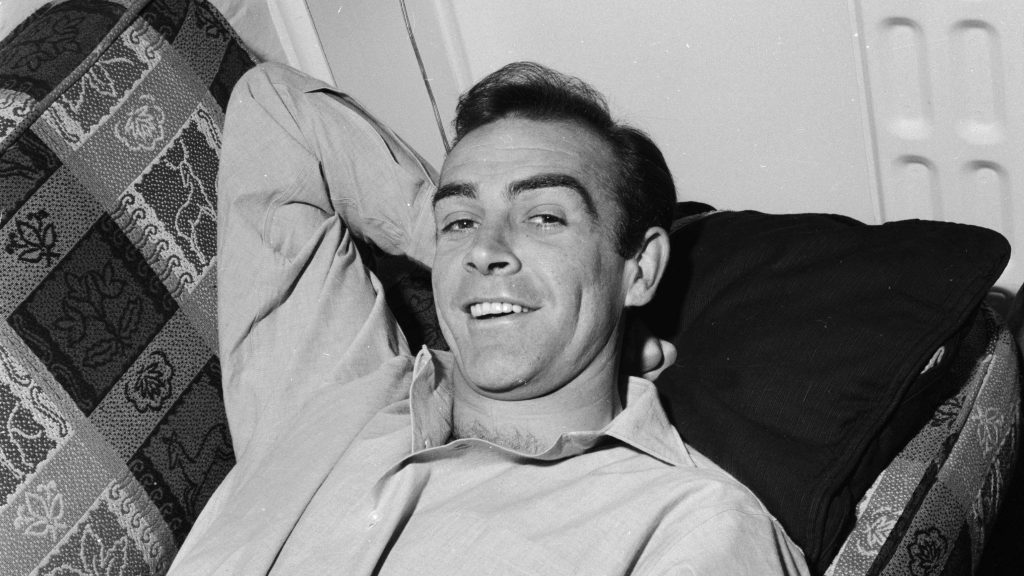 Sadly, the screen legend passed away at the age of 90 on Friday (30th Nov 2020), leaving behind an envious legacy, forever immortalised. With a career spanning 50 years, his own life became as much a character as the roles he took on, in massive on-screen hits and box-office bombs, so we'd like to celebrate the life and legacy of perhaps Scotland's biggest universal export.
The early life of Sean Connery
Born Thomas Sean Connery, in the Fountainbridge area of Edinburgh, his early life was a far cry from the luxuries he would later become accustomed to. Born to a Catholic factory worker and Protestant cleaner, his family didn't have much growing up, brought up in a one-room flat with a shared toilet in a declining area of the city.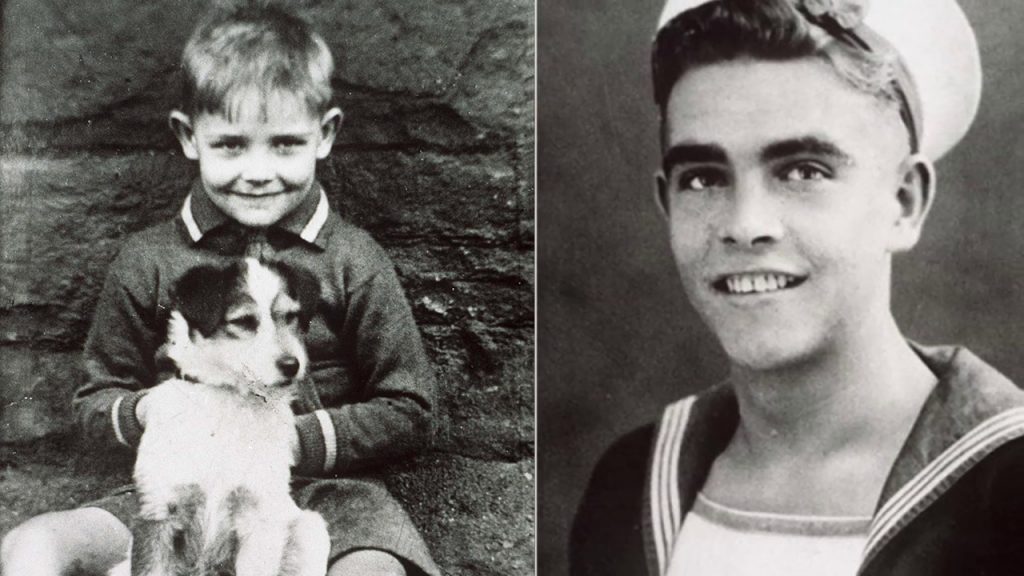 He left school aged just 13 with no qualifications – taking some early jobs polishing coffins, laying bricks and even a stint as a milkman! He then went onto to join the Royal Navy for three years before being discharged for having stomach ulcers. Still, he continued working in Edinburgh, driving trucks, working as a lifeguard and even posing as a model for art students. Known as a "hard man" in the local area, he got deeply into body-building, all of which probably lay down the attributes that served him so well later on in the film industry.
"..too beautiful for words, a virtual Adonis"

The artist Richard Demarco, who as a student often painted Sean Connery
First Forays into Acting for Sean Connery
He even tried out as a footballer – being offered a £25 a week contract by Matt Busby at Manchester United. But after doing some odd jobs at a local theatre, he caught the acting bug – and after considering the limited career football may offer, he decided to give this acting 'lark' a go – and that turned out pretty well.
He was in London competing in the Mr Universe competition in 1953 when he heard parts were going in the chorus of a production of the musical South Pacific. By the following year, he was playing the role of Lieutenant Buzz Adams. Sean Connery made the first of many appearances as a film extra in the 1954 movie Lilacs in the Spring. He then embarked on many smaller roles in film and television for the next few years, including a turn as a gangster in an episode of Dixon of Dock Green.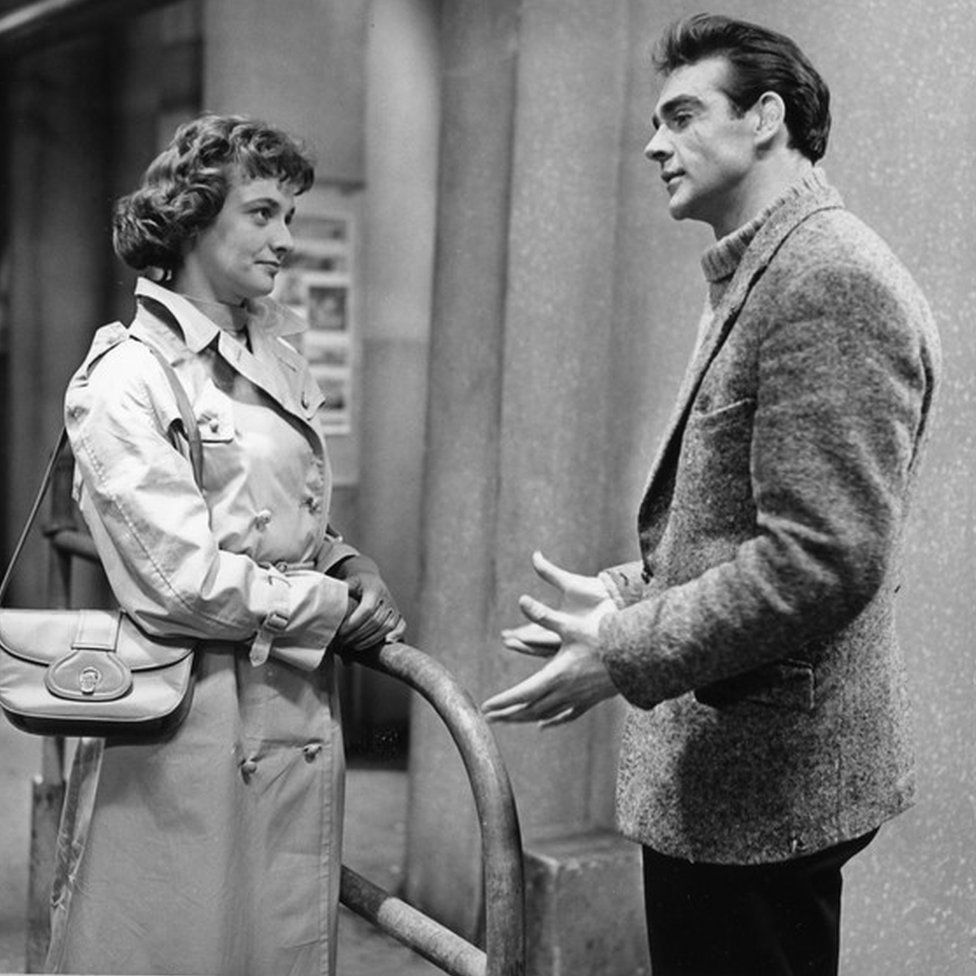 First Roles
His first leading role was in a BBC TV movie called Blood Money (1957) in which he portrayed a boxer whose career is in decline, but whose corrupt manager keeps putting him back in the ring. By now, he was gaining the attention of producers and directors, most notably Cubby Broccoli and Harry Saltzman, the producers who recently acquired the rights for Ian Fleming's James Bond.
Despite other considerations for the role (including Richard Burton, Cary Grant and Rex Harrison), Brocolli's wife convinced her husband that Sean Connery was the right man for the part, remarking his magnetism and sexual chemistry.
Ian Fleming had to be convinced and was initially against the idea, but once he saw the performance, he quickly changed his mind, and even later wrote in a semi-Scottish background for his most treasured creation.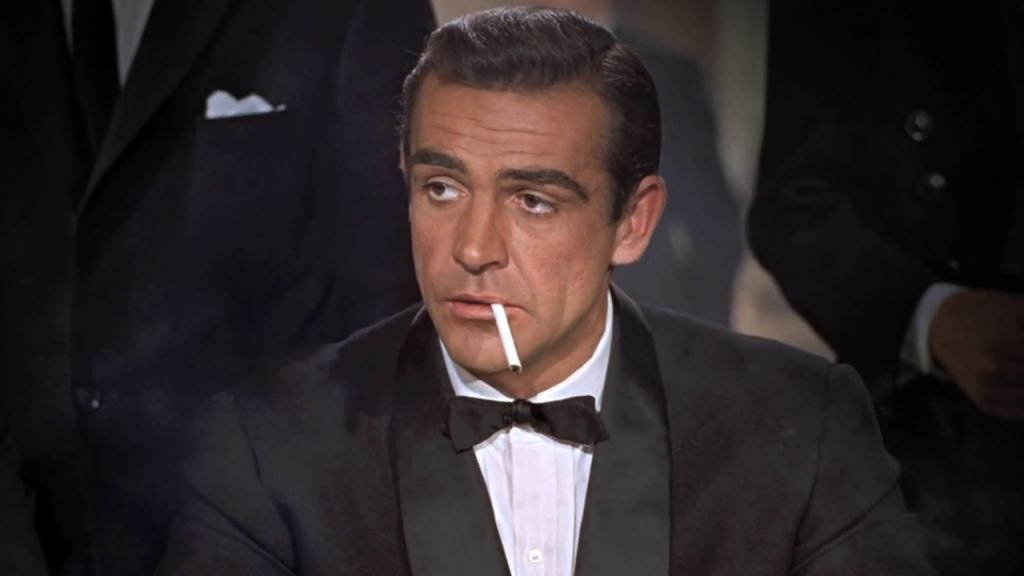 Becoming James Bond
Sean Connery came to epitomise Bond and is now regarded by most as the best, most likely as he helped define the character on screen. Though others have done a remarkable job after the fact, the original raw charm of Connery's performance was a significant part in helping the franchise explode into one of the most prominent film properties in history.
The women, the gadgets, the quips, the Bond films are a snapshot of the time period and even though there are problems with the original films in retrospect, their importance is so significant that their place in movie history cannot be ignored.
Connery combined masculinity, charm and danger to create an unforgettable character that transcends generations and became a cultural icon. When people think of Bond, they think of Connery and that is very significant.
Seven James Bond Films
Starring in seven movies over the years, it became the role that defined his career:
Dr No (1962)
From Russia with Love (1963)
Goldfinger (1964)
Thunderball (1965)
You Only Live Twice (1967).
Diamonds Are Forever (1971)
.. and he even turned up later on in the unofficial Bond film Never Say Never Again (1983), that was created out of a very long and complicated legal battle over the authorship of Thunderball. Despite its complicated canonicity and creation, years after his original take on the role, it was warmly received.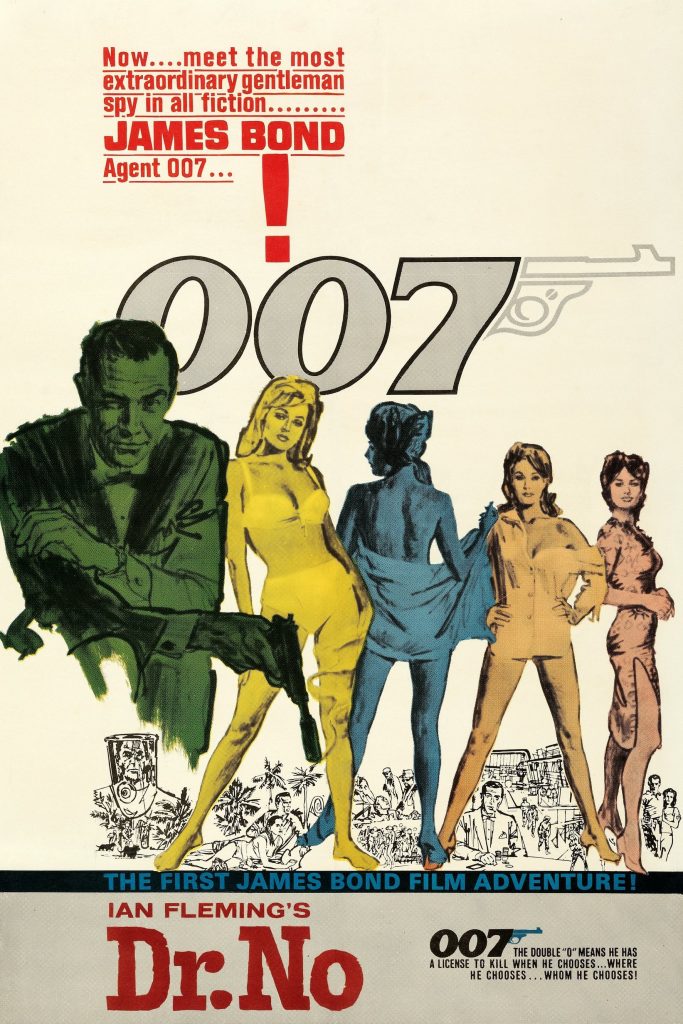 "even past his prime, Connery proves that nobody does it better."

Michael Sauter of Entertainment Weekly in 1995
Early Post-Bond Roles for Sean Connery
A lot of people who take on such massive roles become trapped. The famous phrase "type-cast" comes to mind. Even though he is forever remembered and linked to Bond, Sean Connery did a very successful job of making sure that Bond was not the only role that people associated him with. He grew as a performer and managed to prove what a tremendous actor he was outside of the Bond franchise.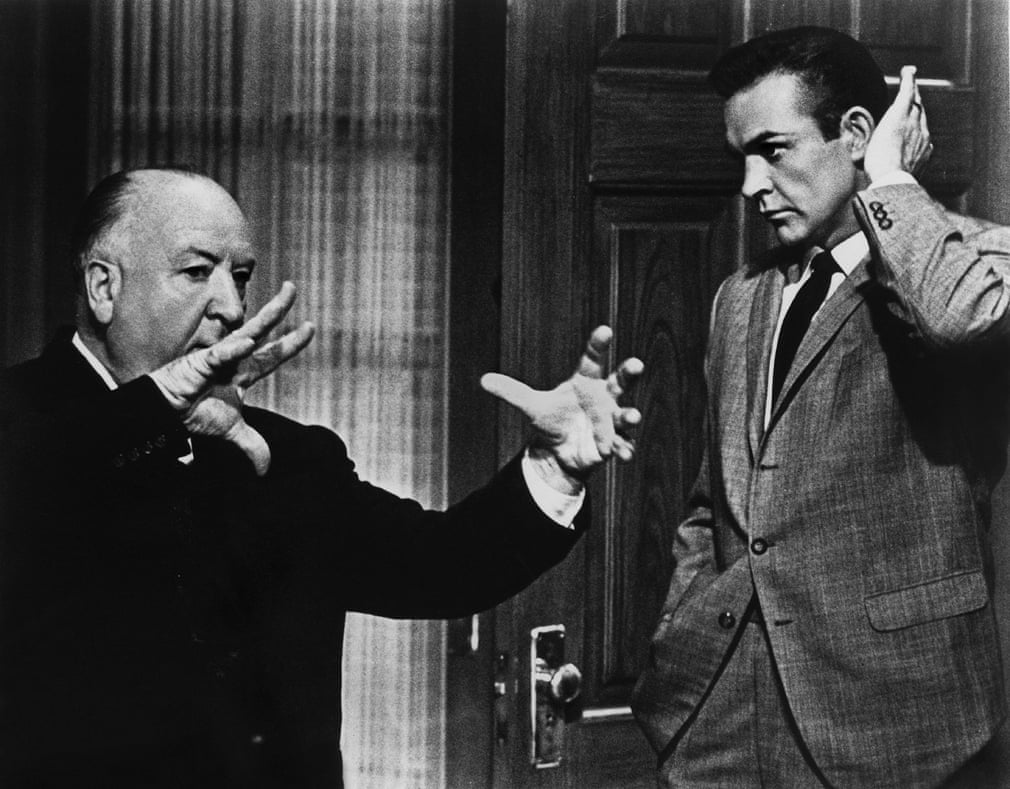 Early on he took on some brave roles to distance himself from Bond, for example the role of Mark Rutland, a wealthy widower who owns a publishing company, in Hithcock's 1964 classic Marnie. He then took on the part of Joe Roberts, a former sergeant major convicted of assaulting his commanding officer, in Sidney Lumet's tremendous, powerful war film The Hill (1965).
He continued taking on a variety of parts in the late '60s and early 70's to try and broaden his body of work, performing the part of Shalako, a former U.S. Cavalry officer in the western Shalako (1968) before taking on a role as "Black Jack" Kehoe, a working-class miner who is part a secret society of Irish-American miners battling exploitation in The Molly Maguires (1970). He then teamed up with Sidney Lumet again in a neo-noir crime thriller The Anderson Tapes (1971), along with a debuting Christopher Walken. These roles all gained tremendous critical acclaim and were sleeper hits, but didn't gain quite the same attention as Bond had.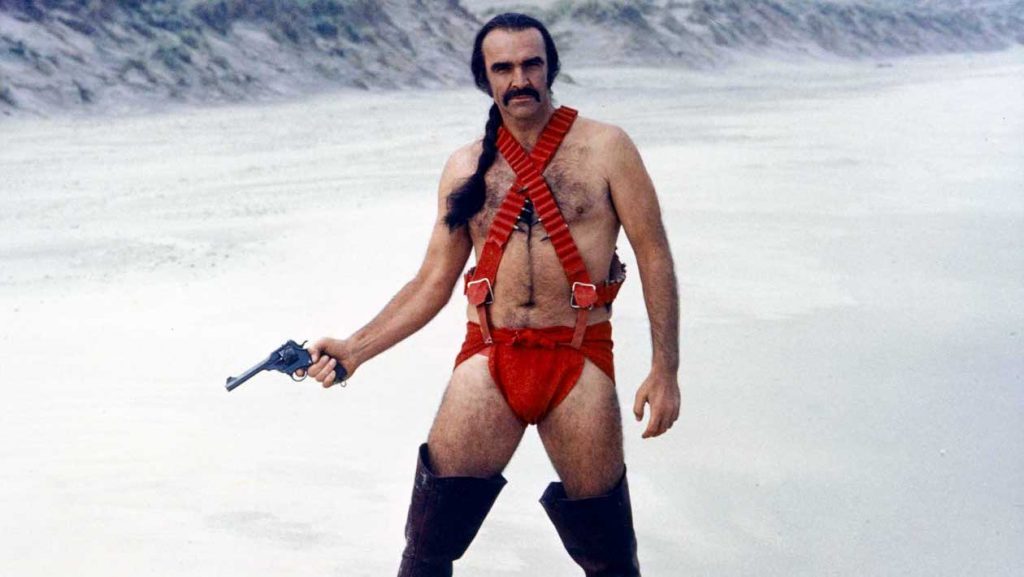 The infamous "Zardoz"
Connery then took a considerable risk appearing in Zardoz (1974), a sci-fi film that depicts a post-apocalyptic world where barbarians worship a stone god that grants them death and eternal life. Starring as Zed, an exterminator, with a very "different" costume shall we say, proved to be a colossal flop and was critically panned. Zardoz probably was the lowest point in his illustrious career. Although the film has gained a cult following in more recent years, it is alleged Connery only took on the role because he needed the money, and I think that assumption is probably accurate.
"Um, it was the 70's, and I was doing a lot of drugs. Frankly, even I'm not entirely sure what parts of the movie are about."

John Boorman, director of Zardoz
Re-establishing his credentials
After the Zardoz debacle, Connery surged forward with many tremendous performances in the mid-70s. He again rejoined Sidney Lumet and an all star-cast including Albert Finney, Ingrid Bergman, John Gielgud, Anthony Perkins, Lauren Bacall and Vanessa Redgrave in the fantastic 1974 adaptation of Murder on the Orient Express which was a critical and commercial success, with Connery taking on the role of Colonel Arbuthnot.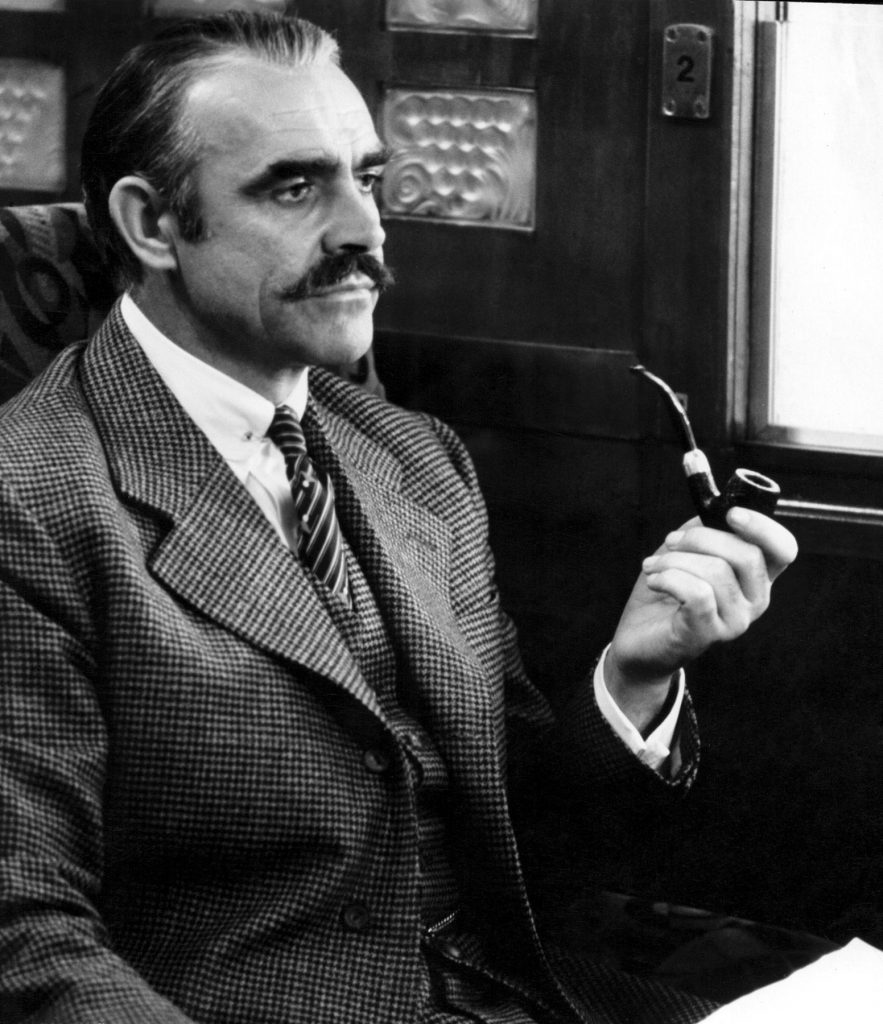 He then followed this up with a tremendous performance alongside Michael Caine, Christopher Plumber and Saeed Jaffrey in 1975's The Man Who Would Be King, based on a short story by Rudyard Kipling. A robust adventure about two British adventurers who take over primitive Kafiristan as god-like rulers, meeting a tragic end as a result of their designs on a native girl. He followed this up with his role as "Raisuni" in John Milius' The Wind and the Lion (1975). Loosely based on the real-life Perdicaris incident of 1904, Connery gave an enlightening performance as the leader of the Jebala tribe in Morocco.
Connery then went onto play Robin Hood in Robin and Marian (1976) before taking on the mantle of Major General Roy Urquhart in the 1977 epic A Bridge Too Far, directed by Richard Attenborough.
Alongside a massive star-studded ensemble cast, Connery played a great part with a tremendous turn as the Allied major. Although it received some mixed reviews, it performed well at the Box Office and has become a much loved war film classic. It also verified that Sean Connery, at this point, was becoming screen royalty.
Even more great movie roles
The following years included great turns in films such as The First Great Train Robbery (1979) and Outland (1981), there were also some flops such as Cuba (1979) and Meteor (1979) that we're not well received. However, he did get a chance to appear in the wacky Terry Gilliam classic Time Bandits (1981) as Agamemnon, which was tremendous fun compared to some of the more serious roles he had recently been taking on.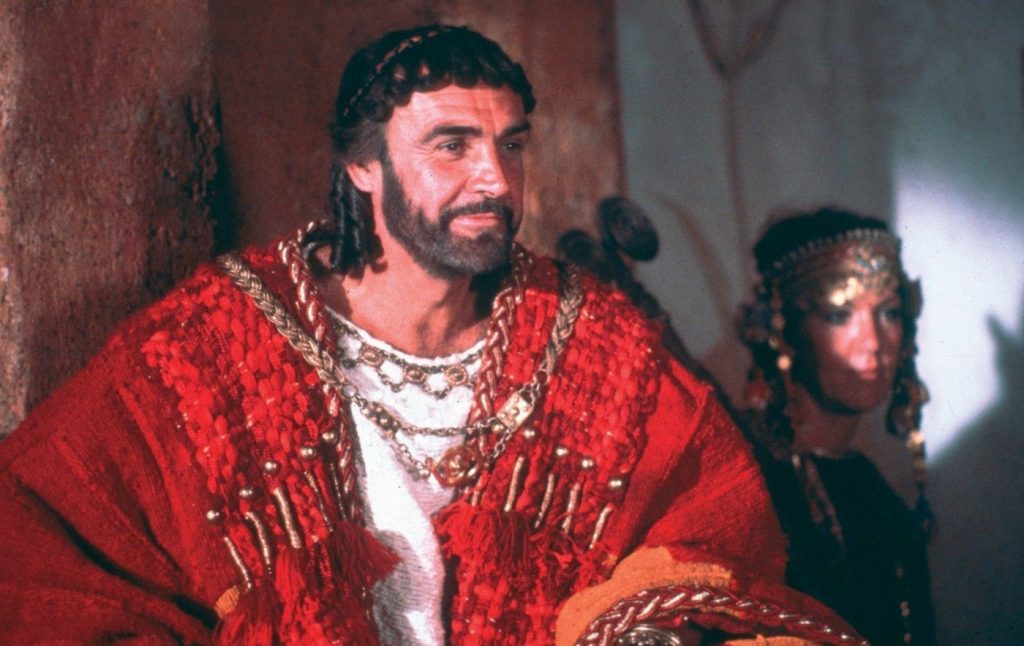 Screen Legend
By the 1980s, Connery has already been acting for nearly 30 years, and at a high profile level for around 20 years. He had become a staple, a reliable presence on the screen for studios and a brilliantly experienced actor to boot.
After his return to Bond in Never Say Never Again (1983), he turned up in the cult classic Highlander (1986) playing Ramirez, an Egyptian immortal who mentors the title character in a fondly remembered role. The following year came the career highlight for Sean Connery as he starred in The Untouchables (1987), Brian De Palma's landmark crime film set during the prohibition era. Playing tough Irish cop Jimmy Malone, Connery beat out his co-stars Kevin Costner and Robert De Niro for Best Supporting Actor at the Academy Awards. A well-deserved reward for a fantastic performance in a brilliant film, he ticked off the last thing on hislist – he now had an Oscar to his name.
He followed this up with turns in Peter Hyams' The Presidio (1988) and a reunited with Sidney Lumet in Family Business (1989) before taking on the mantle of playing Indiana Jones' father Henry Jones Snr in Spielberg's Indiana Jones and The Last Crusade (1989). In a memorable performance, Sean Connery became a legend to a new generation of fans who fell in love with a more adventurous, light-hearted portrayal from the legendary screen actor. 
Check out our podcast about the Indiana Jones saga here.
"Hey, Junior"
A year later, he took up the leading role in John McTiernan's thriller The Hunt for the Red October (1990) playing Marko Ramius, Commanding Officer of the Soviet nuclear submarine Red October. The film explores the potential for nuclear war between America and Russia with Connery playing a rogue commander wishing to defect to the United States and prevent disaster. A skilful, efficient film that engulfs us in the creative and deceptive games being played between the two super powers, it was a stand-out performance from Connery.
"And the sea will grant each man new hope; as sleep brings dreams of home."

Christopher Columbus
In the next few years, he reappeared in Highlander II: The Quickening (1991) and took up a brief role as King John in Robin Hood: Prince of Thieves (1991) before hitting a run of poor films that included Medicine Man (1992) and Just Cause (1995).
In 1996, he voiced Draco the Dragon in Dragonheart, a critically mixed film that became a hit with audiences and is still a favourite with some people today. 1996 was also the year that Connery played former SAS Captain John Patrick Mason, alongside Nicolas Cage in Michael Bay's The Rock. For visceral thrills, you just can't beat it – packed with action and hilarious one-liners, Connery and Cage display fantastic chemistry. The film proved that there was still life in the old dog yet.
The twilight of his career
He followed this up in 1998 by appearing the box office bomb that was The Avengers, a terrible adaptation of the British television series, that is best left forgotten. However, in a brilliant performance in Entrapment (1999) alongside Catherine-Zeta Jones, Connery again found acclaim and success. The film focused on the relationship between an investigator and a notorious crook, planning one last heist.
At this point, Connery's career was winding down, leaving behind a tremendous legacy. He did take one more outing in 2003 in The League of Extraordinary Gentlemen – or LXG – the dieselpunk superhero film based on Alan Moore's novel. With Connery playing the role of Allan Quatermain, leader of the group of misfits, it was a fun affair, and a bit of a last hurrah.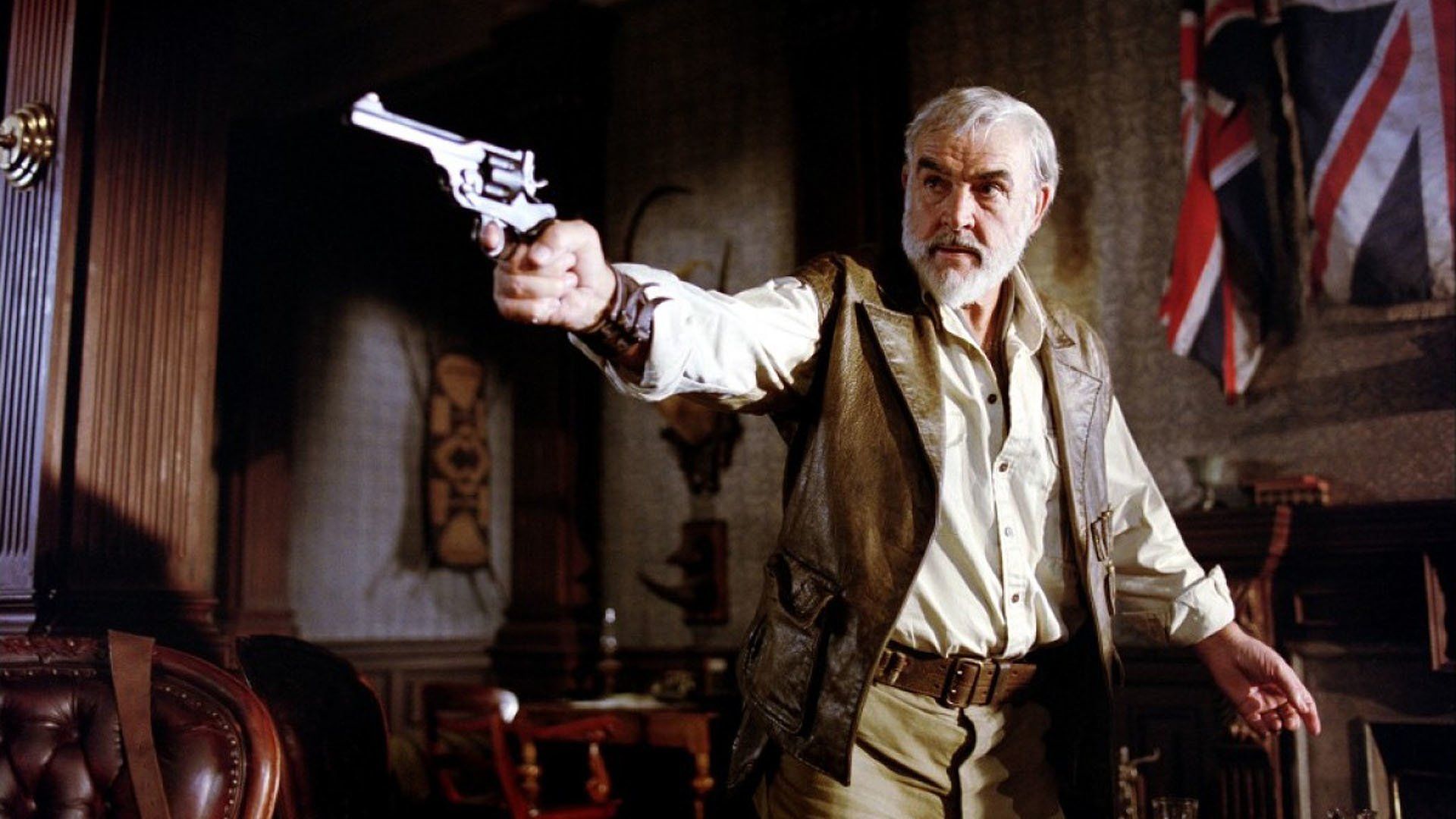 By the time the film was released he was aged 73 and very much retired. Sean Connery lived out most of the last 20 years in the Bahamas; he hasn't lived in the U.K. for a long time, mainly for tax reasons. This has drawn much criticism over the years. He was an avid supporter of Scottish Nationalism as well, wanting independence and fiercely proud of Scotland, donating lots of money to charities and organisations in his native homeland, although this has also garnered controversy.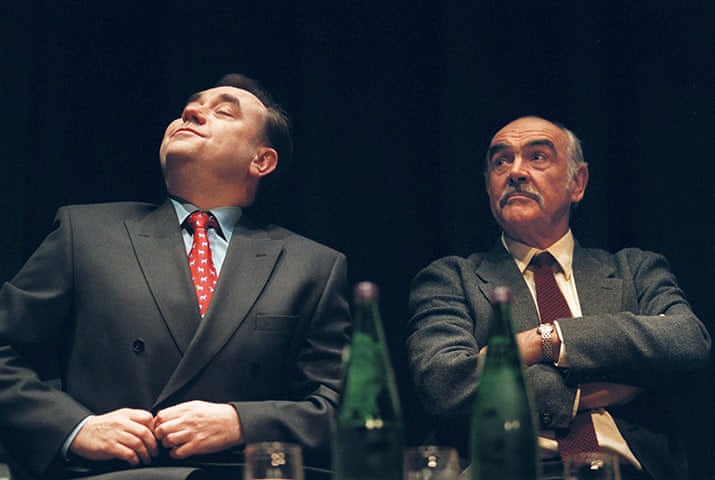 In his personal life, there has been many controversies and stories that have followed him; no-one's life is perfect and when you've lived so long, having being raised in a different era, there are bound to be moments over time that raise eyebrows. The most infamous of course is his comments to Playboy in 1965 saying "I don't think there is anything particularly wrong in hitting a woman" – a statement he later rebuked; saying "I don't believe that any level of abuse of women is ever justified under any circumstances." in 2006. He's also received criticism for his financial activities over the years and his complicated relationships with women and family members.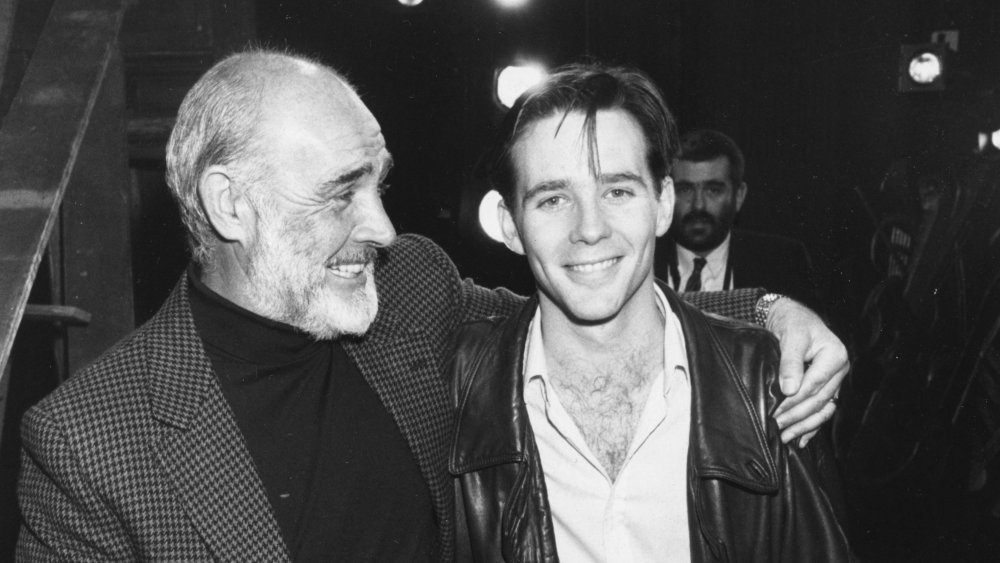 A long life well-lived
I think that many of these things are small facets of a long life, well-lived – some things unacceptable, some regrettable, and many things he seemed to learn from later in life. When reviewing someone's life, it is essential to evaluate the entire thread. Throughout this, context is crucial. Sean Connery rose from a working-class lad, born in a poverty-stricken area in a time of rife racism, sexism and class politic, and grew to become one of the highest-paid, successful and influential actors of the last 50 years. The road well-trodden is not always smooth along the journey.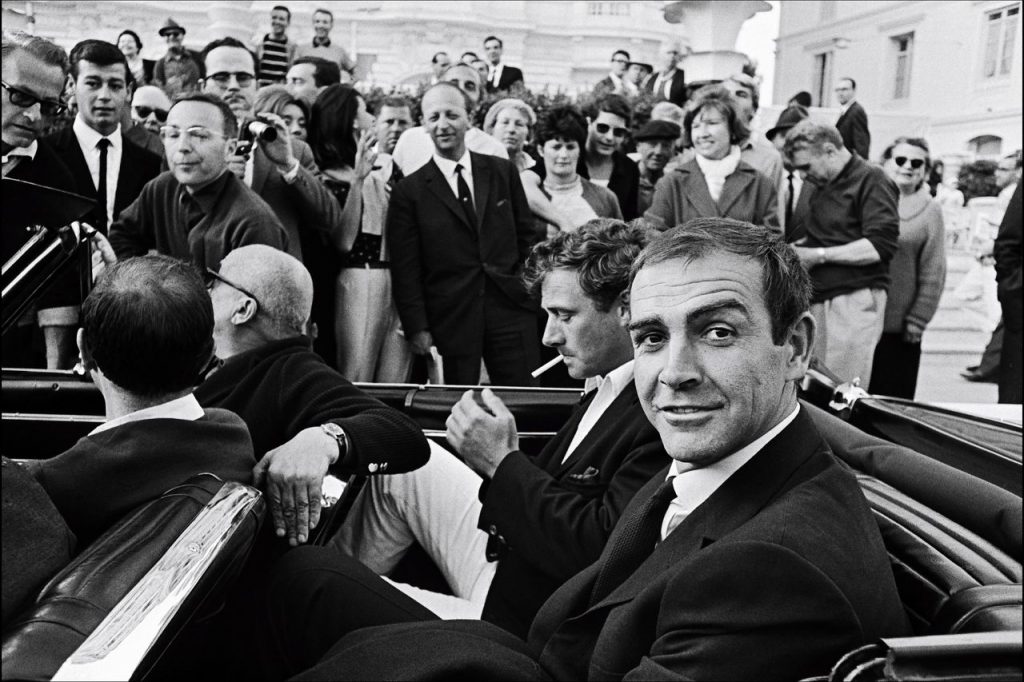 To many of us, he was a legend, the man with a twinkle in his eye, the rogue from behind the curtain. He could turn up, with that rough Scottish accent, and make you believe in what he was telling you, no role too big, no part wasted. He brought a grace to the screen like no other and is not just a Scottish legend, but a British one also. We really do produce the best actors in the world, in my opinion.
There may never be another Sean Connery, but we've been privileged to experience the canon of work Thomas has given us over the last 50 years. We raise a drink to you, Sir, a Vodka Martini, of course, shaken, not stirred.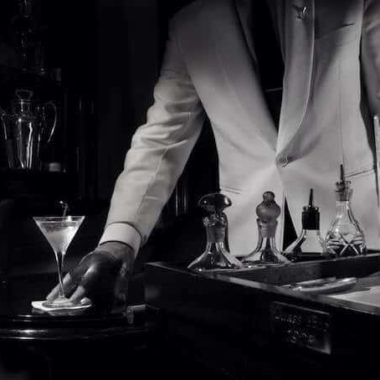 "[Sean Connery] revolutionised the world with his gritty and witty portrayal of the sexy and charismatic secret agent. He is undoubtedly largely responsible for the success of the film series and we shall be forever grateful to him."

James Bond producers Michael G. Wilson and Barbara Broccoli
You can read more of our articles here.
Please join in 'the conversation' with us on social media on Facebook, Instagram, Tik Tok and Twitter. We really appreciate all the likes, shares, retweets etc., and we would love to hear from you and continue the wonderful celebration of all things cinema on these platforms.
If you love to watch videos on YouTube, then please subscribe to our channel here. There's lots of fun and informative videos uploaded that we hope you will enjoy!
We have a passion for movies and aim to produce entertaining and informative movie-related content. It certainly is a lot of hard work, but we love films so much that it's worth all the effort. We have to keep the lights on and make sure we have plenty of caffeine to keep all of the articles, videos and social media posts coming, so if you like our work, then please consider supporting us at Buy Me A Coffee here.
To help support us here at More Movies, we do use advertising in a few places, so we appreciate it if you do not use AdBlockers on our site, as this helps keep a few pennies trickling in. We also utilise affiliate links throughout the site, usually to help guide our readers to places to stream, rent or buy the movies we talk about. One of the biggest sources for movies online is Amazon Prime Video, where you can stream over 18,000 films. If you are interested in Prime and haven't signed up yet, you can get a 30-day free trial via this affiliate link, which helps support us too.