Following in the tradition of the film, I will start out by stating that nothing you are about to read is true. Just subjective conjecture and an attempt to understand the many luxurious layers within Justin Kurzel's True History of the Kelly Gang. Based on the Booker Prize winning novel of the same name, this bushranger film is the latest adaptation to tackle the legend of Austrailia's most infamous "Son of Sieve". There have been many film versions of the Ned Kelly story that have already stamped their own footprint into the collective cultural memory. 1970's Ned Kelly, starring Mick Jagger, was the seventh film about the outlaw to be made in the 20th Century. More recently there was a less successful version made in 2003 which starred the late Heath Ledger as the titular character.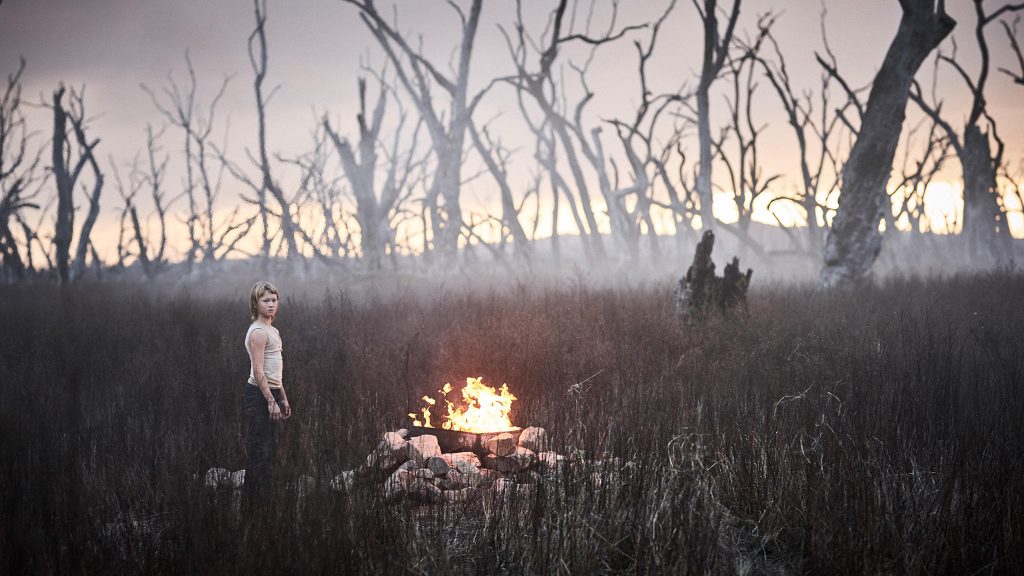 As with Robin Hood or Jesse James, Ned Kelly has become much larger than the historical facts would indicate. Like his British and American counterparts, he has become a folklore hero, viewed as a champion of the people and an anti-establishment figurehead. One that represents the eternal struggle against wicked authority and ignites the fires of rebellion in the hearts of the oppressed and downtrodden. For this reason, Kelly has become the subject of countless interpretations, most of which take the name and the iron-clad armour he was famous for and leave the minute details to the discretion of the scribe. That is certainly the case with this particular representation of the story. However, True History of the Kelly Gang presents itself as just that. Despite the disclaimer at the very beginning which I have already alluded to above, this film could easily be misinterpreted as supposedly presenting an accurate portrayal of events. That is, at least in the first half of the film.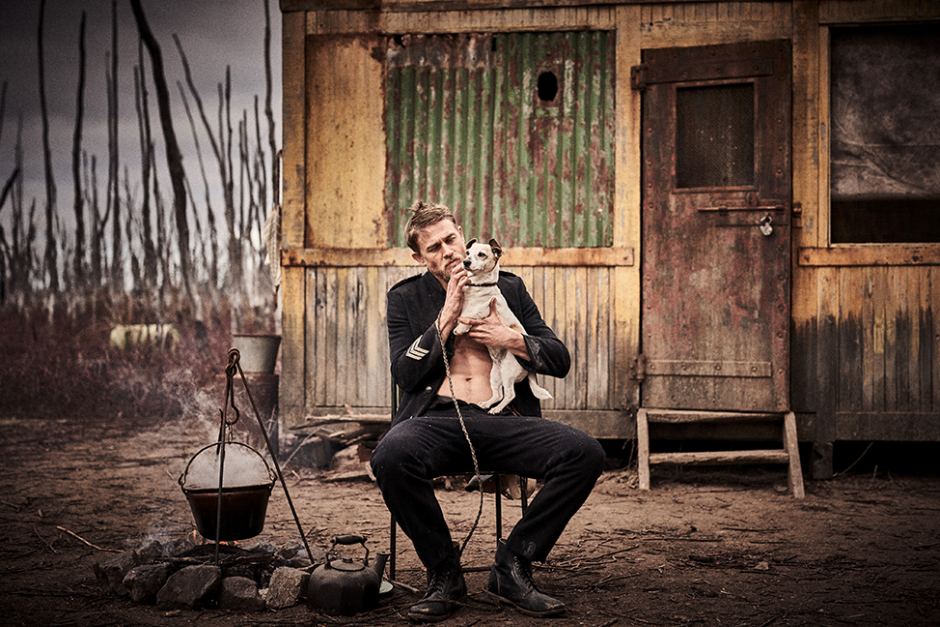 From the outset, we are immediately plunged into the desolate world of the Austrailian bush which is both barren and alien, revealing a landscape that is harsh and unforgiving. The cinematography is breathtaking and conveys an expansive environment where the inhabitants struggle to make their way in a Victorian era, where the law of the British crown is enforced by crooked coppers. The Kelly family is headed by Ned's mother Ellen (Essie Davis), who we immediately learn is juggling more than just a gaggle of young children in her rundown shack. She has a still set up and supplies moonshine to the locals to help scratch a living and feed the kin. We first see Ned as a young boy (played brilliantly by Orlando Schwerdt) who is the oldest of the children and favoured by his mother due to his acumen and willingness to pitch in and help feed the family.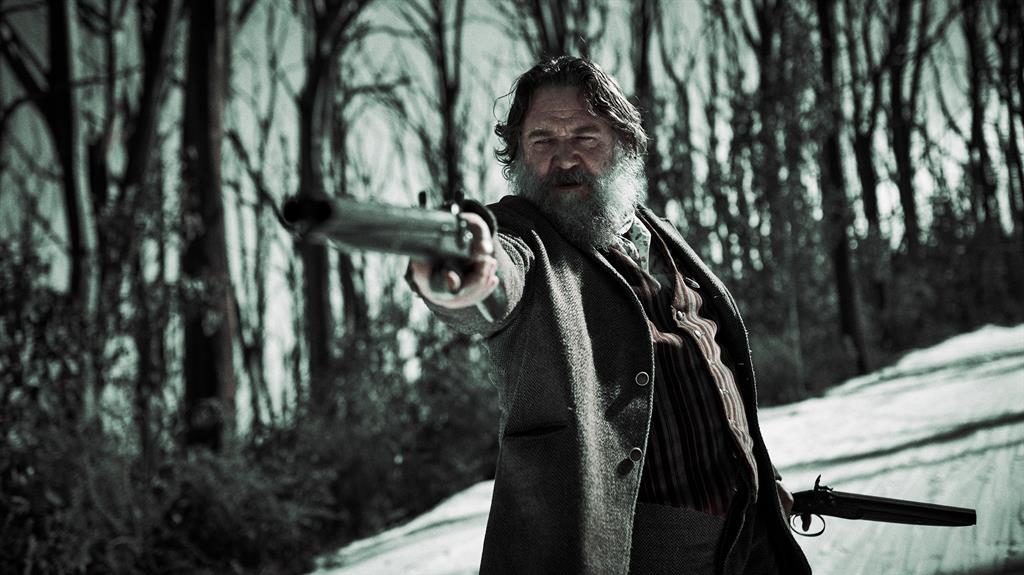 However, Ned is soon sent away with bushranger Harry Power (Russell Crowe), another factually historical figure whose 'True History' has been warped to fit the narrative. Power takes young Ned as his protégé and eventually reveals to the lad that his mother has sold him off for a paltry amount. Harry represents the father-figure that is missing in Ned's life, his real dad we learn has been killed by the law after being hunted for horse theft. Incidentally we also learn that Red Kelly (Ned's father) was also killed whilst wearing a dress. He is taken under Harry's wing and taught the tricks of the trade. It is these formative years that will have a deep impact on the boy, so that when he grows into manhood he will be well aquainted with the bloodly betrayal involved in the life of a bushranger.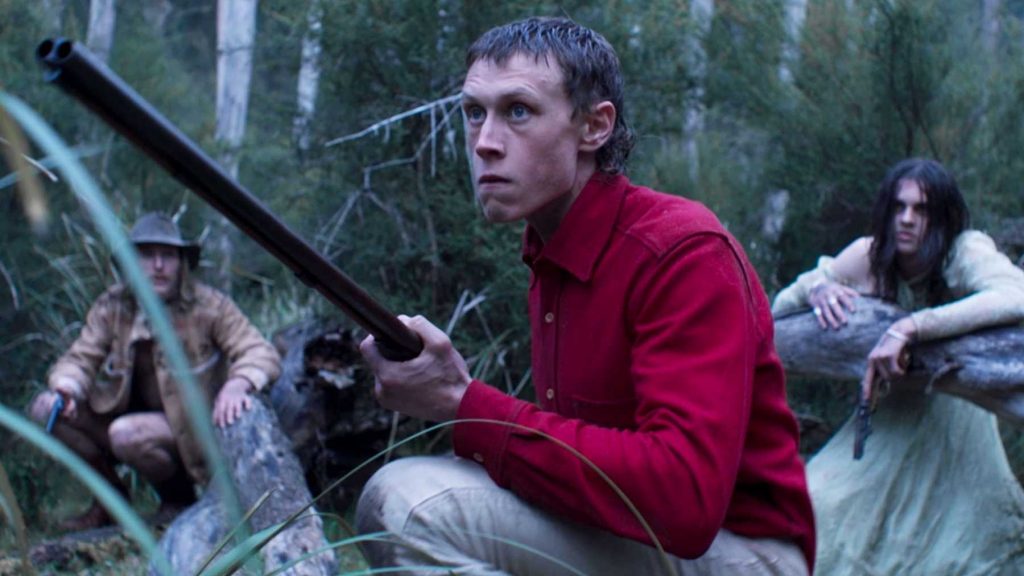 As the young boy becomes a man, the film itself becomes much more punk rock, the soundtrack indicating a metamorphosis into adulthood for the central character, who is now played by British actor George MacKay. After a ten year absence, Ned returns to the homestead to visit his mother and siblings. Ned finds his mother has taken up with an American horse thief whose gang his brothers have joined. He soon discovers his brother Danny is also wearing dresses on their escapades, just as their father did. Here there seems to be a strong indication that the power struggle between mother and father figures in the lives of the boys, has planted deep seeds in the psyche of the Kelly children. With aspirations of being a farmer, Ned is soon enticed into horse theft with the others and so begins a downward spiral that sees his past dominate his destiny, the influence of Harry Power and his biological father vying for attention in the young bushranger's subconcious.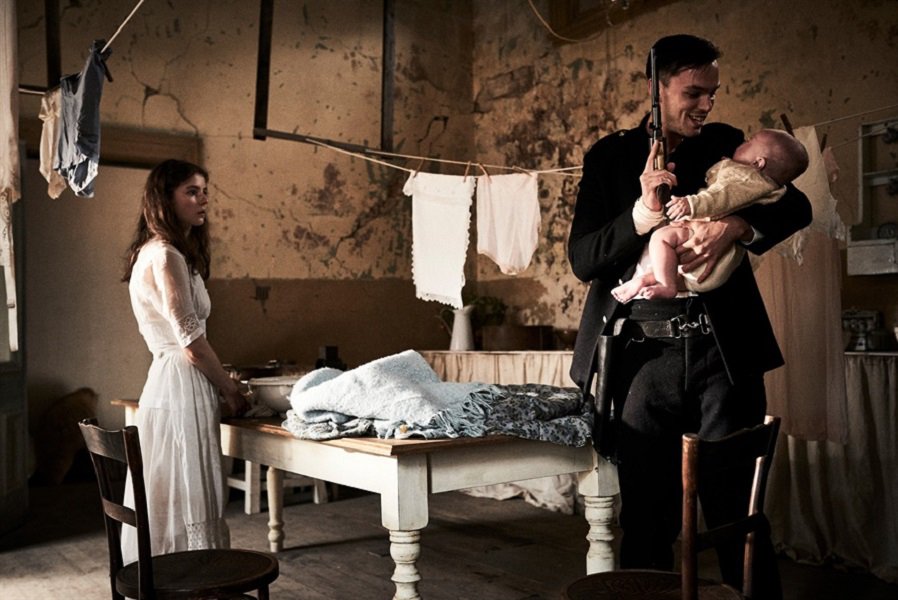 Ned soon meets Mary (Tomasin McKenzie) and Constable Fitzpatrick (Nicholas Hoult), two characters that will have a huge influence on his life and ultimately seal his fate in terms of his future escapades. Fitzpatrick is the ultimate example of a crooked law enforcer who ensconces himself at the head of the Kelly table, with lascivious designs on the younger Kelly daughter. After a tumultuous and revealing visit from the constable, Ned is brought face to face with his own inevitability when his mother re-enforces the thought that he is a "Son of Sieve", almost invoking a malediction that guarantees Ned's future as a legendary criminal who will wreak so much havoc on the State of Victoria, exploits that he will become known for long after his death.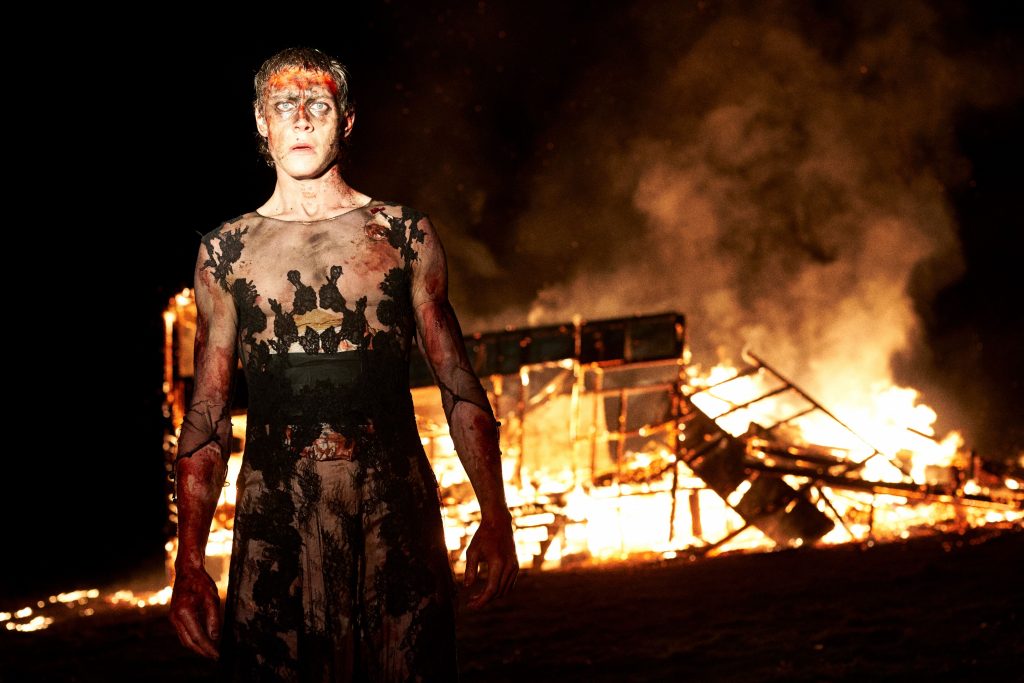 This lengthy and original take on the Ned Kelly story is beautifully shot with powerful and convincing performances from a predominantly youthful cast. The facts are mixed up with the fiction to a degree that it would require further reading to establish the real truths and identify that which has been added for effect. Doubtless, this film version will divide opinion for this very reason and some of the liberties it takes may be a step too far for some viewers. I personally felt that this lengthy and visually stunning film was brilliantly executed and repays several viewings in order to soak up the rich cinematic flavours on offer.
MacKay is excellent as Kelly, as is Schwerdt as the younger version. The rest of the cast are equally invested and one senses that everyone was given enough room to shine under Kurtzel's direction. The last quarter of the film becomes more unhinged and sporadic, which befits the central character's experiences and resulting mindset. Upon first viewing, I did have to wonder what I had just watched, but that encouraged me to see the film again with a more critical eye and I was pleasantly surprised to find I enjoyed it even more so as a result. Highly recommended to anyone who loves to see something unique and should provide a markedly different and unexpected revelation to anyone already familiar with this particular outlaw's previous film incarnations.
You can read more of our reviews here.
Please join us on social media on Facebook, Instagram, Tik Tok and Twitter. We really appreciate all the likes, shares, retweets etc., and we would love to hear from you and continue the wonderful celebration of all things cinema on these platforms.
If you love to watch videos on YouTube, then please subscribe to our channel here. There's lots of fun and informative videos uploaded that we hope you will enjoy!
We have a passion for movies and aim to produce entertaining and informative movie-related content. It certainly is a lot of hard work, but we love films so much that it's worth all the effort. We have to keep the lights on and make sure we have plenty of caffeine to keep all of the articles, videos and social media posts coming, so if you like our work, then please consider supporting us at Buy Me A Coffee here.
To help support us here at More Movies, we do use advertising in a few places, so we appreciate it if you do not use AdBlockers on our site, as this helps keep a few pennies trickling in. We also utilise affiliate links throughout the site, usually to help guide our readers to places to stream, rent or buy the movies we talk about. One of the biggest sources for movies online is Amazon Prime Video, where you can stream over 18,000 films. If you are interested in Prime and haven't signed up yet, you can get a 30-day free trial via this affiliate link, which helps support us too.