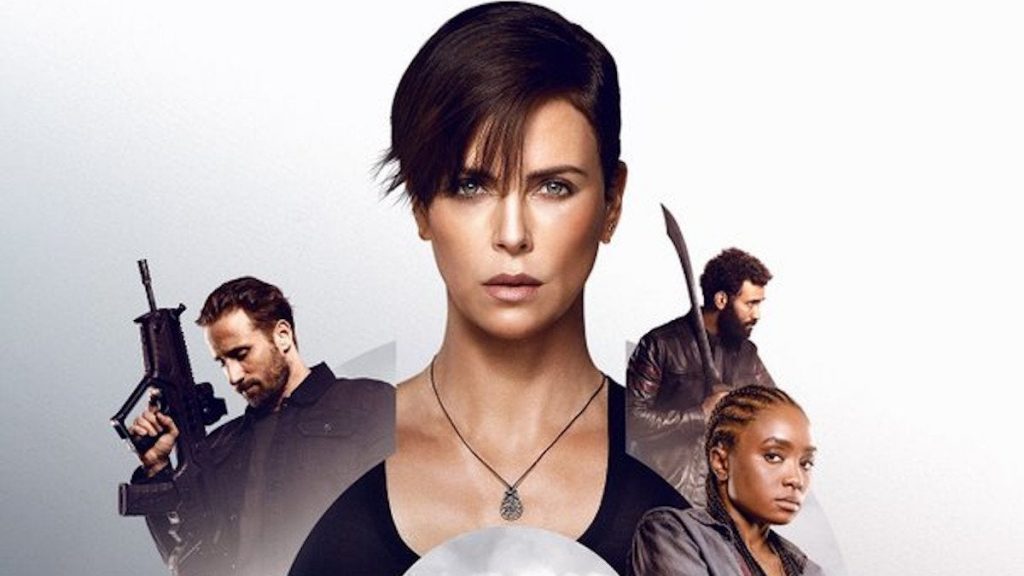 Charlize Theron makes a explosive return to the screen in The Old Guard which is now streaming on Netflix. Based on the comic book of the same name, the story follows a team of "immortal" mercenaries who have banded together throughout the centuries, to fight the forces of evil. Led by Andy (Theron) the group are hired by James Copley (Chiwetel Ejiofor), an ex-CIA operator who has more of an interest in the team than they realise. They also take newly-discovered "immortal" Nile (Kiki Layne) under their wing as they face a new foe in the form of a big pharma magnate who is determined to uncover the secret to their powers.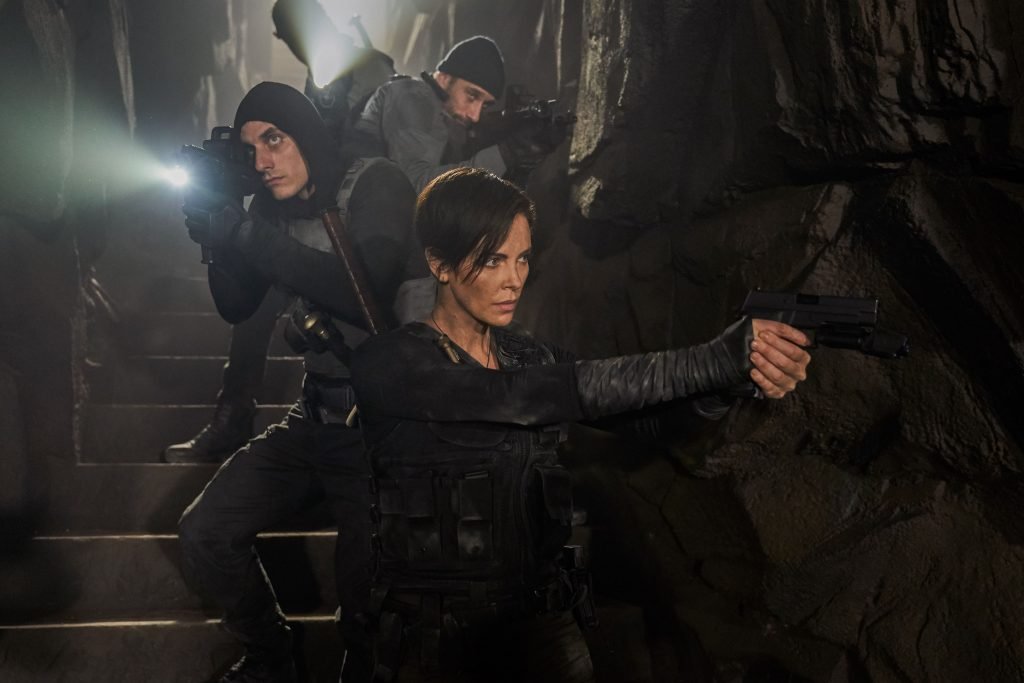 Theron is on form, giving an incredibly physical performance that is complimented by an understated intensity. Her character Andy is old, so old she cannot remember exactly how old, only that she has been a warrior fighting against the evils of the world for a very long time. We discover that the special power that the team have in common is not exactly immortality, as eventually at some point they will lose the ability to re-animate and eventually die. Andy seems to have a longing for this, as she has grown weary of living after experiencing millennia of loss and suffering. Theron does a great job of portraying a tortured soul who despite her incredible ability to destroy anything that gets in her way, maintains a pure heart and is dedicated to helping those who are unable to help themselves.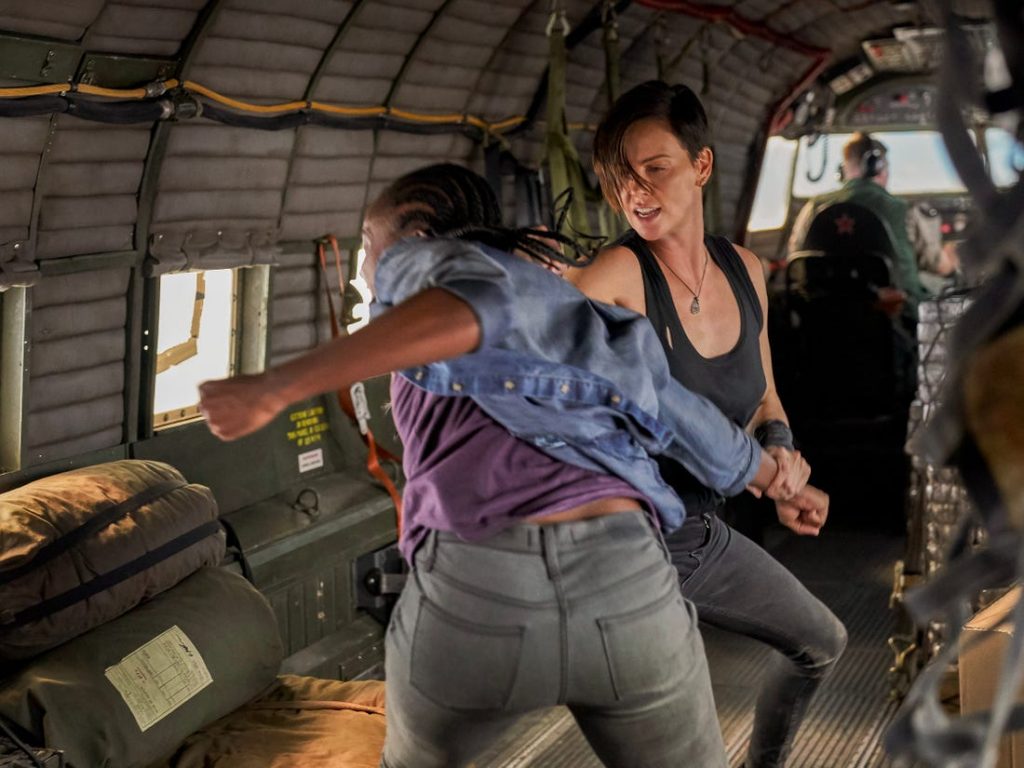 The supporting cast also give strong performances and despite the far-fethched, comic-based content, the story is bolstered by these earnest portrayals. The other 'immortals' on the team Booker (Matthias Schoenaerts), Joe (Marwan Kenzari) and Nicky (Luca Marinelli) provide a history and sense of camaraderie, particularly when explaining the past to newcomer Nile, who is curious about her new-found ability and initially suspicious of Andy and her cohorts. 12 Years A Slave actor Ejiofor is solid as Copley, the former CIA agent who has been investigating the Old Guard and Harry Melling plays the dastardly Merrick, a man obsessed with uncovering the genetic secret to immortality and someone who could be likened to real life villain Martin Shkreli, only for the fact that he is British, not American.
The film is competently directed by Gina Prince-Bythewood who is now beginning to expand her action credentials after 2017's TV series Shots Fired. The pace is a little slow at first, but in the second half the rhythm begins to pick up as you begin to get immersed in the somewhat predictable plot. Original comic writer Greg Rucka wrote the screenplay which guaranteed maximum faithfulness to the source material, most notably the inclusion of a gay relationship between two of the heroes Joe and Nicky. Their on-screen kiss being the first time two super-heroes have shared such a moment in a major fantasy film production.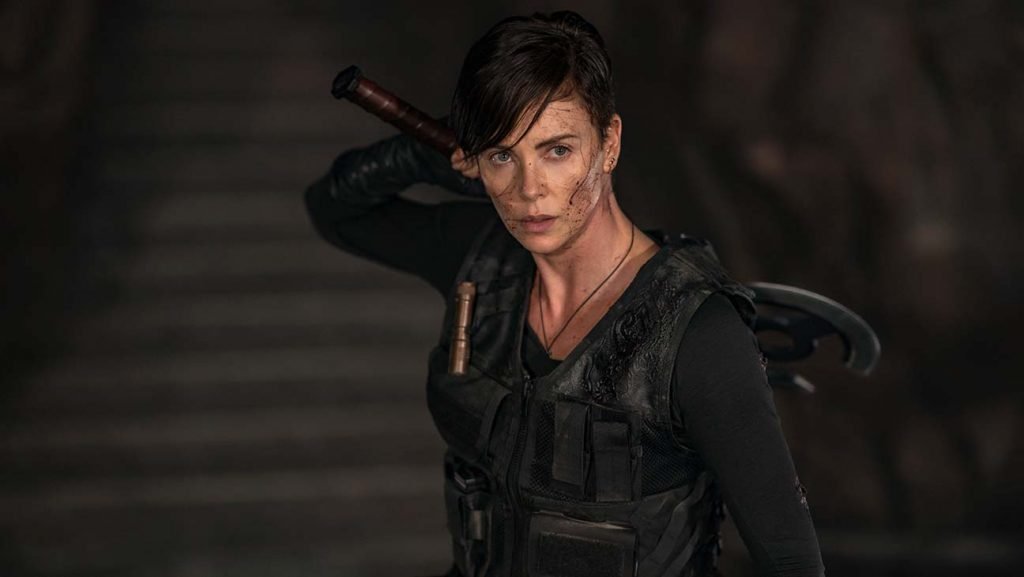 In summary, The Old Guard is very entertaining and brings something unique to a genre that is currently saturating Hollywood's production schedules. Fans of the 1986 film Highlander will enjoy the immortality aspects and the action sequences are extremely well choreographed and exciting. Theron gives her all and obviously spent a lot of time training in order to portray someone who has been fighting so long that she could wipe the floor with most opponents. This film isn't going to change anyone's life but it will delight action-film aficionados and satisfy followers of the original comic-book stories.
Read more of our film reviews here and and please join us on Facebook and Twitter.
If you enjoy our content, please consider supporting us here.