The Father (2020) is a powerful drama film starring Anthony Hopkins and Olivia Colman. It was written and directed by Florian Zeller, based on his stage play Le Père.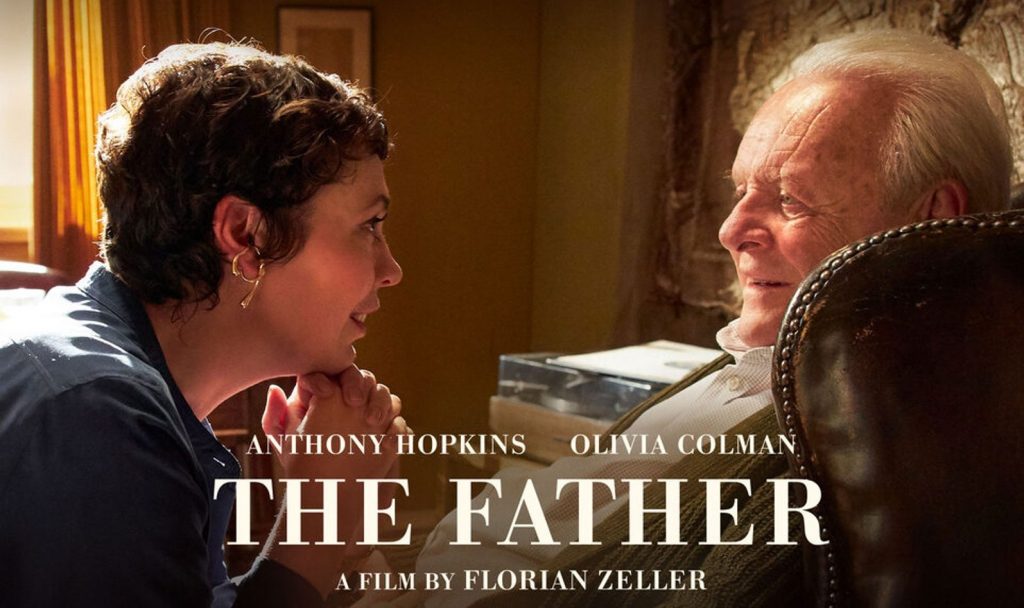 First adapted in 2015 by Philippe Le Guay into the film Floride, The Father is the first English adaptation, and in this case, it is directed by its author.
The film stars the legendary Welsh actor Anthony Hopkins, probably most famous for his performance of Hannibal Lecter in The Silence of the Lambs, a role that propelled him into the limelight and won him his Best Actor Academy Award in 1992. Here Hopkins is joined by the brilliant Olivia Colman, who plays his daughter Anne. The cast also features Rufus Sewell, Imogen Poots, Olivia Williams and Mark Gatiss.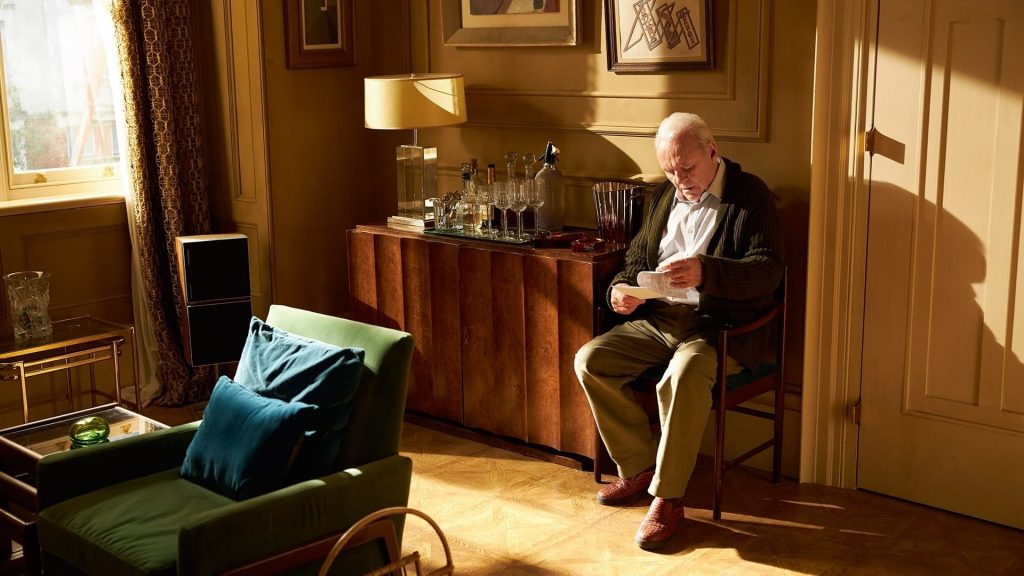 The Story of The Father
The story is quite simple in its premise. Anthony is a mischievous 80-year-old man living independently and rejecting the carers that his daughter, Anne, encouragingly introduces. Help is becoming a necessity for Anne as she can't make daily visits to Anthony anymore, and his grip on reality is increasingly unravelling because he is suffering from dementia.
A powerful story about something we all fear, The Father is about dementia, ageing and family. There hasn't been a film that portrays this kind of scenario as successfully since Iris from 2001, starring Judi Dench and Jim Broadbent.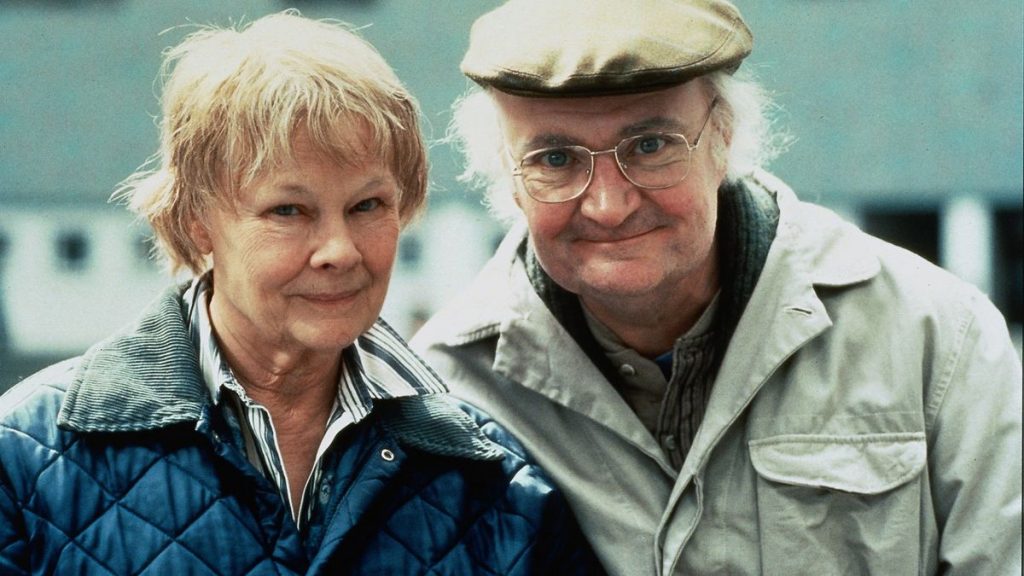 It's a shocking and poignant study that explores the ravages of time and the loss of one's sense of place and memory, laying bare a man's entire life as it falls away like pieces of a jigsaw. But the film is never condescending about its subject matter. It just lives it and lets it breathe, inviting us to experience and understand what such a thing does to one's mind and the pain suffered by family and loved ones.
The film is very much like a play, each scene playing out within the flat, flitting back and forth to different moments and times in Anthony's memory.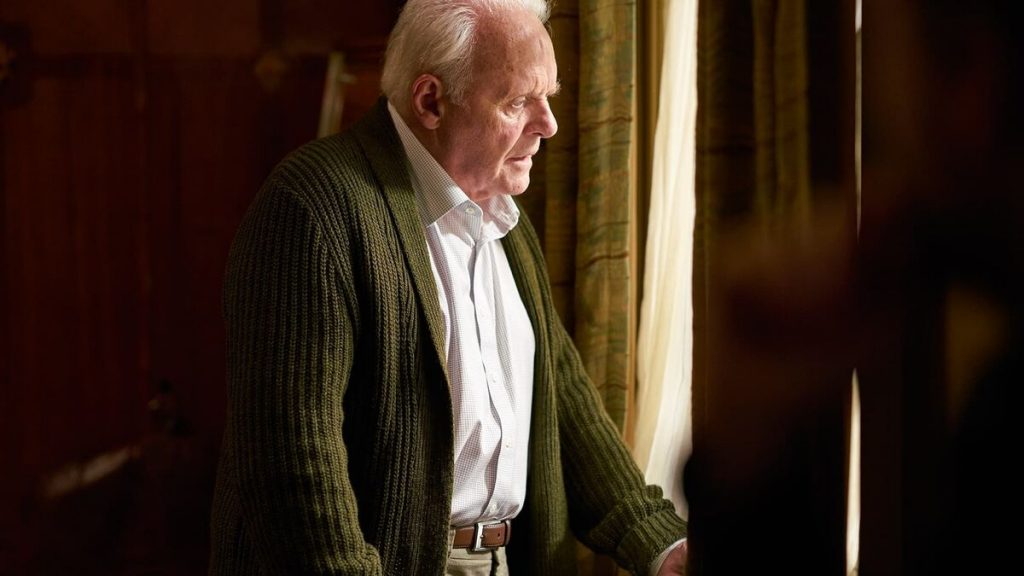 A fantastic device that the film uses is to place you within Anthony's mind, forcing the audience to experience the deterioration and disorientation that the central character is suffering. We see the same scenes played out multiple times with different actors, with Gatiss' and Olivia Williams versions of Anne and Paul playing out the same scene, creating a bewildering series of events. This ingenious mechanism adds a sense of uncertainty throughout the film. The viewer is unsure, especially in the early stages, where exactly Anthony is staying, who the characters are and exactly what state of mind he is in.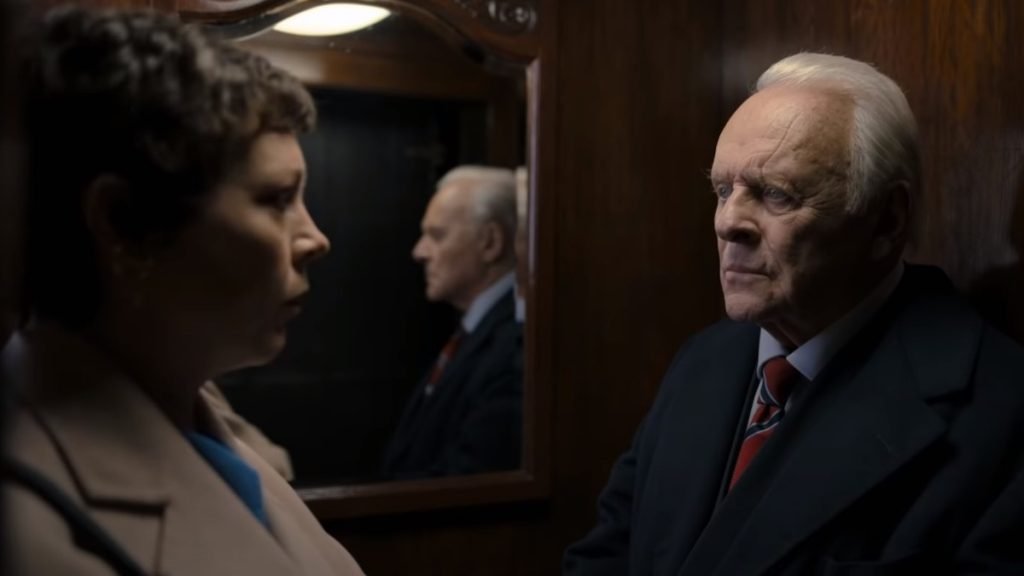 Hopkins' performance is profound and moving, one that has rightfully earned him a BAFTA and the Academy Award for Best Actor. He portrays a man desperately clinging to his memory and adamant that he has all his faculties intact, but slowly realising that all that he thinks he knows is gradually ebbing away.
Summary
In some ways, The Father is almost like a horror film in its structure. It's a film that tricks the audience and makes us feel uneasy, preying on our insecurities and causing us to feel uneasy at times.
The story also warmly embraces real life through a loving reflection upon the vibrant human condition. It is uncompromisingly heartbreaking, and through its outstanding performances, it highlights a universal truth, a fear we all have, a fear of losing our minds.
This is a fantastic film that artfully navigates the turmoil that dementia presents. It is devastatingly emotional with empathetic performances from the cast. For those of us who have known someone who suffers from dementia, it is all so real. To anyone who hasn't, it's surely a fascinating and moving insight.
That's it for this review of The Father
What do you think of The Father? Let us know in the comments.
You can read more of our reviews here.
Please join us on social media on Facebook, Instagram, Tik Tok and Twitter. We really appreciate all the likes, shares, retweets etc., and we would love to hear from you and continue the wonderful celebration of all things cinema on these platforms.
If you love to watch videos on YouTube, then please subscribe to our channel here. There's lots of fun and informative videos uploaded that we hope you will enjoy!
We have a passion for movies and aim to produce entertaining and informative movie-related content. It certainly is a lot of hard work, but we love films so much that it's worth all the effort. We have to keep the lights on and make sure we have plenty of caffeine to keep all of the articles, videos and social media posts coming, so if you like our work, then please consider supporting us at Buy Me A Coffee here.
To help support us here at More Movies, we do use advertising in a few places, so we appreciate it if you do not use AdBlockers on our site, as this helps keep a few pennies trickling in. We also utilise affiliate links throughout the site, usually to help guide our readers to places to stream, rent or buy the movies we talk about. One of the biggest sources for movies online is Amazon Prime Video, where you can stream over 18,000 films. If you are interested in Prime and haven't signed up yet, you can get a 30-day free trial via this affiliate link, which helps support us too.