Sacha Baron Cohen returns with his cringe-inducing Kazakhstani creation in Borat Subsequent Moviefilm (2020) which was released this week on Amazon Prime. The sequel to Borat: Cultural Learnings of America for Make Benefit Glorious Nation of Kazakhstan (2006), the Subsequent Moviefilm sees the titular character return to the U.S.A. in order to redeem himself in the eyes of the Kazahkstan Government. He is expected to do this by presenting a gift to none other than the President of the United States, Donald Trump.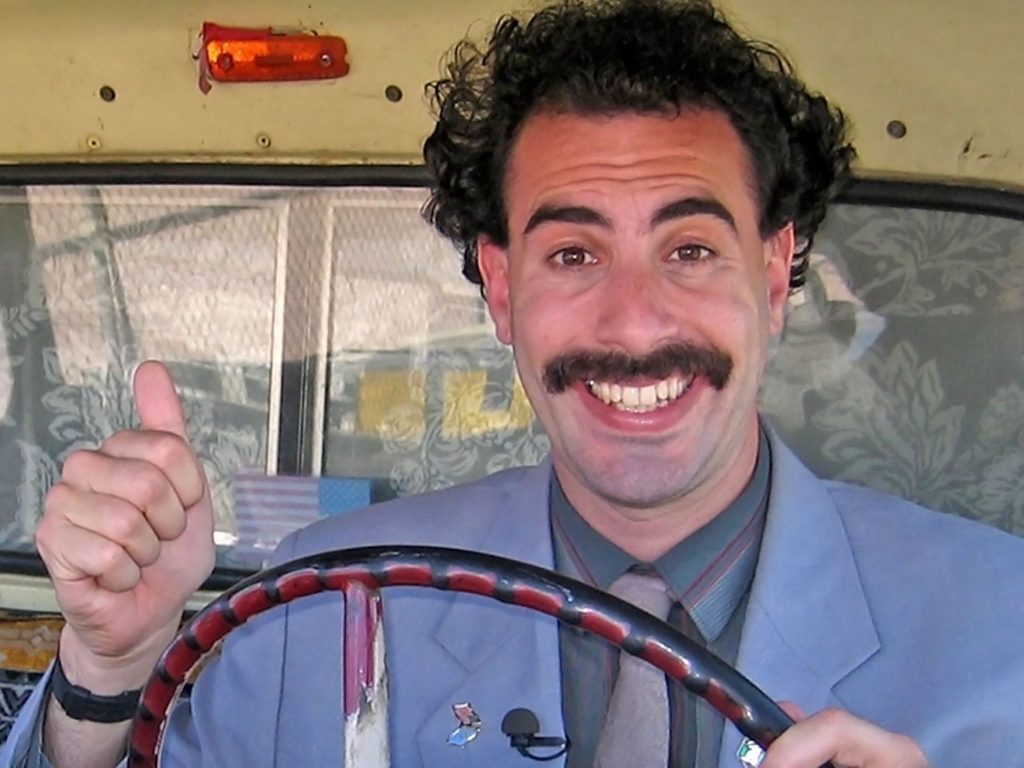 After the calamitous visit to the US in 2006, Borat Sagdiyev, a Kazakhi journalist working for the propaganda ministry of the state, has been banished to a life of hard labour in one of the country's ore mines. Having brought shame on the country of Kazahkstan and its people, poor Borat is at the bottom of the rung, in terms of social standing. However, he is given the opportunity to restore the international reputation of this small and relatively unknown country by once again travelling to the States in order to gift Kazakhstan's Minister of Culture (a chimpanzee called Johnny!) to Trump. After revealing that he will be unable to get close enough to Trump due to the fact that he was caught defecating outside one of Trump's hotels in 2006, it is decided that he will instead present the gift to Vice President Mike Pence.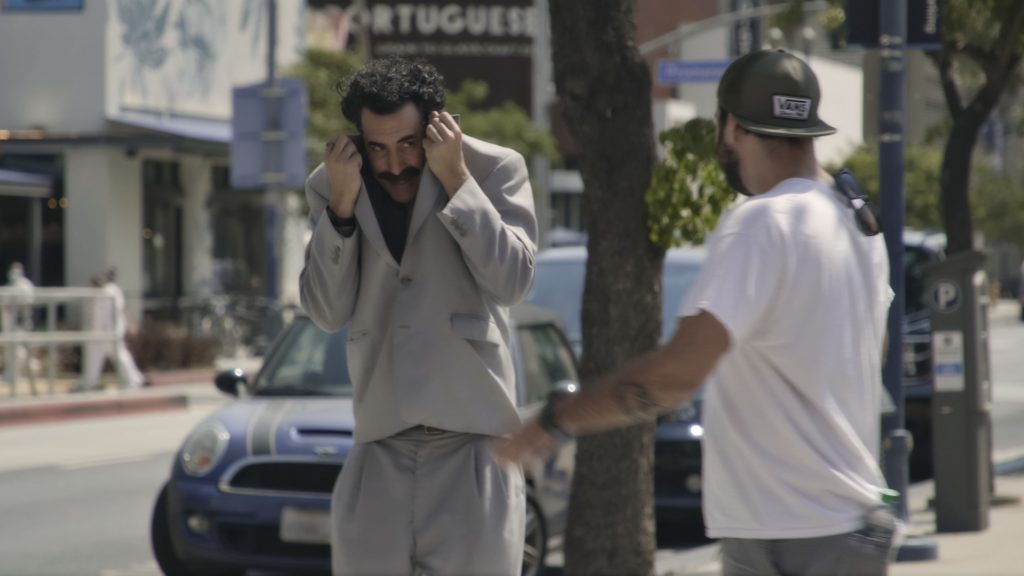 Upon arriving in the good old, US of A, Borat soon discovers that the chimp has not survived the flight over and that his teenage daughter Tutar (played by Maria Bakalova) has stowed away in the primate's crate, having followed her father to America with dreams of a better life. It is then decided that Borat will instead gift his daughter to the Vice President in place of Johnny and the two set about arranging things in order to create the opportunity. I found these first 20 minutes of the film to be laborious and uninteresting and was considering abandoning it. I felt like the whole idea was completely ridiculous and frankly a complete bore. However, I watched on once Bakalova entered the narrative in earnest and the father and daughter characters embarked on a mission to make over the teenager in a series of scenes that resembled Pretty Woman (1990). Some of this made me laugh. True story.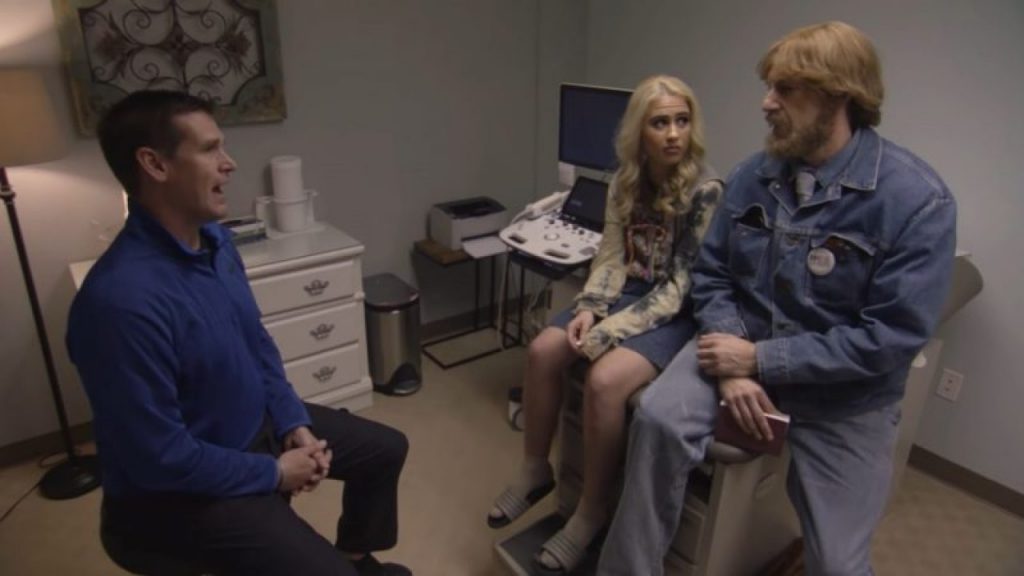 Borat is of course a fictional creation and Sacha Baron Cohen is completely emerged in the character throughout the film, as you would expect an actor to be in any normal performance. But as we all know, this is not a normal performance and the success of the narrative is heavily dependent on the illusion that Baron Cohen is not recognised either as the character, or as himself. This is proving to be more and more difficult for the British comedian to pull off, due to several high profile appearances and hit films in the 14 years since the last Borat movie was unleashed. Suffice to say, he makes an attempt to disguise the character in a number of ways, utilising prosthetic fat-suits, phoney wigs and beards.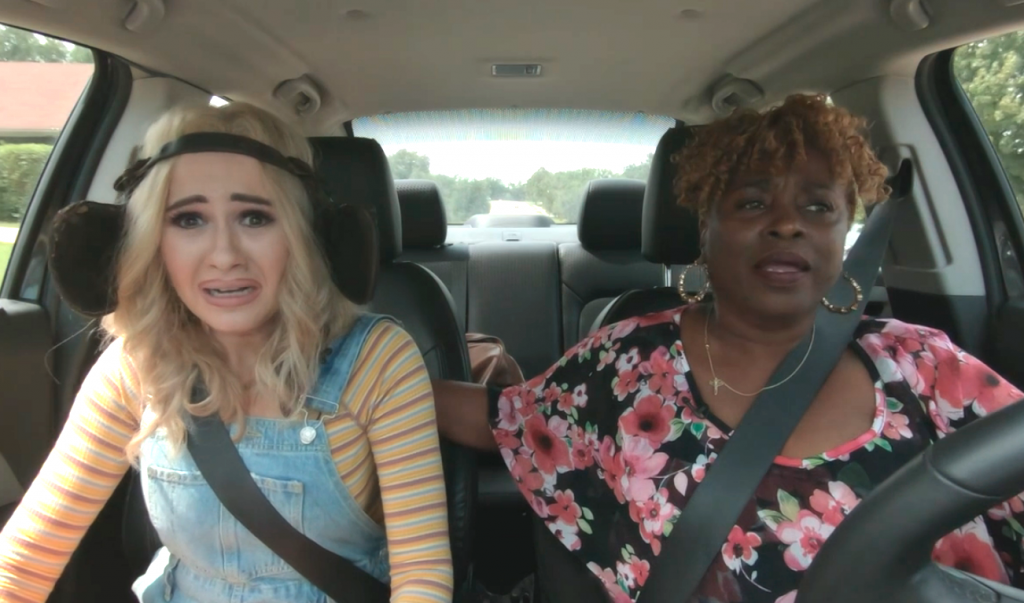 There are some genuinely funny laugh-out-loud moments to enjoy in this patchy film and Maria Bakalova does an excellent job of carrying the can in her portion of the story. There are a number of deep-cringe moments throughout that will shock even the most bawdy of jesters, but the pseudo-realism is often grating and takes away a lot of the shock value and genuine hilarity. It feels at times like Baron Cohen is gilding the lily and that the character of Borat should perhaps have remained in the gulag in Kazahkstan rather than being re-animated in what feels like a rushed and haphazard production. All the surprise and shock value of the first film is sorely lacking here and the resulting effect is disappointing.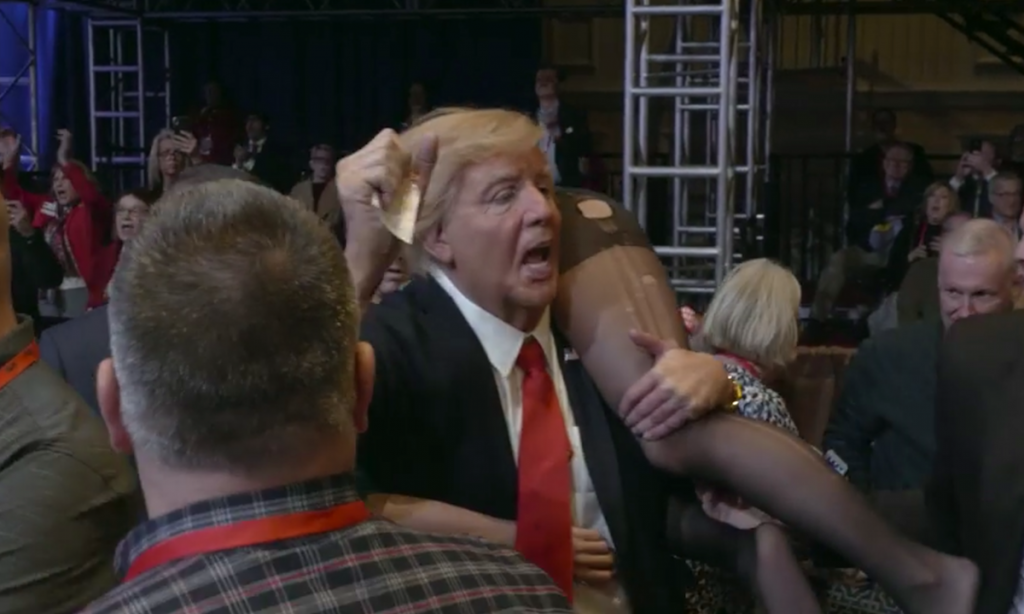 There are a few scenes in which Baron Cohen's undeniable bravery is clear. These include the scene in which he enters a rally in a Ku Klux Klan outfit before dressing in a Donald Trump suit, throwing Bakalova over his shoulder as he attempts to present her to Mike Pence in the midst of an angry republican attendance. Another scene in which he sings a song that includes the lyrics "Hillary, what you gonna do? Inject her with the Wuhan flu" before a goggle-eyed crowd of pro-Trump supporters, is also a great example of the incredible guts it takes on Baron Cohen's behalf. His message is sound enough and I admire his guts, but something has been lost here. Perhaps it is his edge. To be fair, he was marvellous in The Trial of The Trial of the Chicago 7 (2020). Read our review of that here.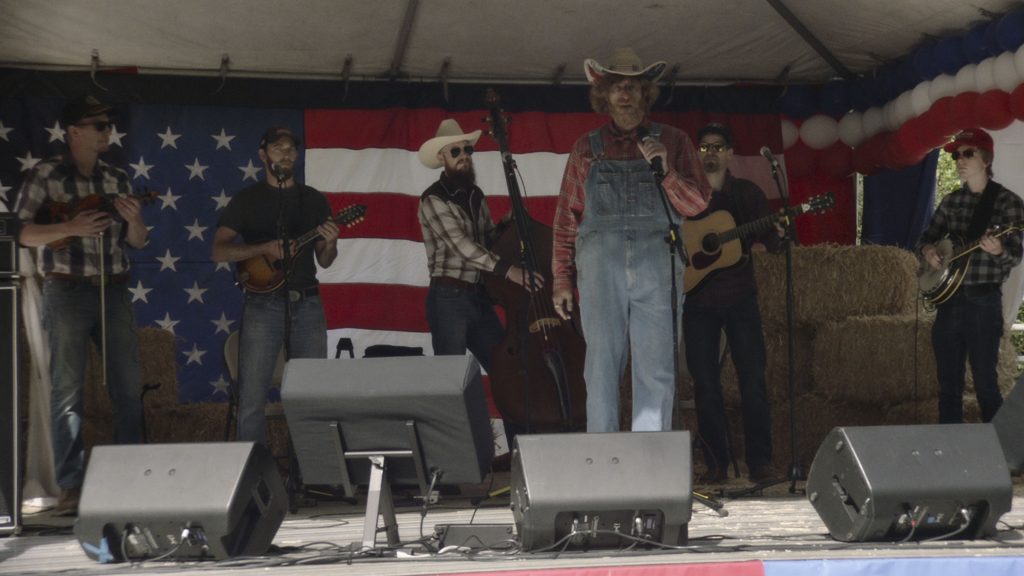 The infamous scene which features former NYC mayor and political figure Rudy Giuliani shows him being hoodwinked into a potentially scandalous misadventure. It is probably the strongest element of the piece. Bakalova does a wonderful job of gaining Giuliani's attention and trust, enough for him to accompany her into a hotel bedroom for "a drink". Lying back and the bed and reaching into his trousers, it is painfully obvious that the former statesman was preparing himself for some sort of sexual encounter. I will leave it to you to decide is he was waking up the old chap or simply "fixing his microphone cable".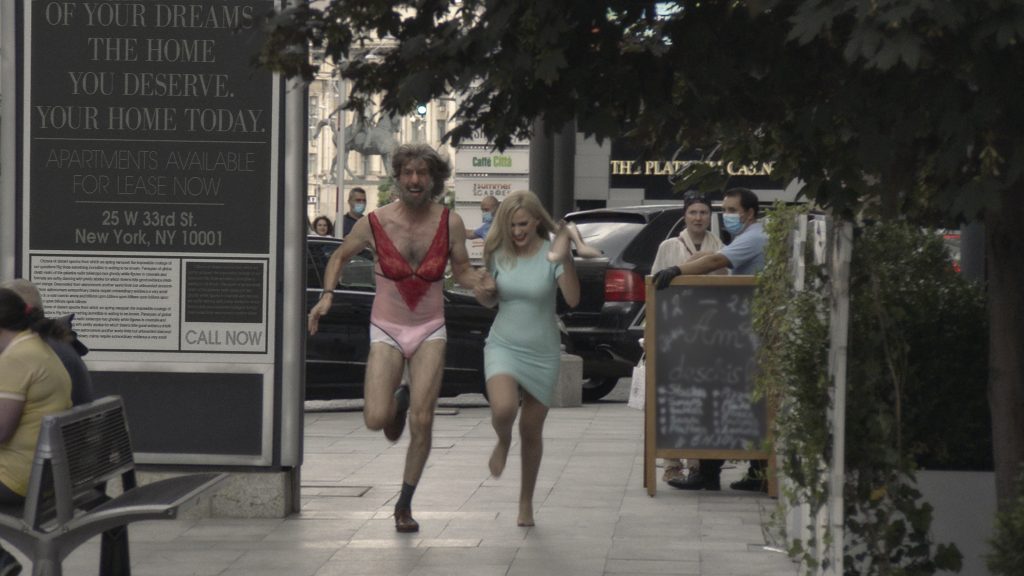 Definitely not as good as the original Borat movie, but it was bound to suffer without the element of surprise. A few belly-laugh moments and a good performance from Maria Bakalova but too many staged set pieces to be convincing as a candid expose. In our opinion, Baron Cohen needs to create a new character in order to continue these satirical mockumentaries, or he will be in danger of milking it ad nauseam. Jagshemesh!
You can read more of our reviews here.
Please join us on social media on Facebook, Instagram, Tik Tok and Twitter. We really appreciate all the likes, shares, retweets etc., and we would love to hear from you and continue the wonderful celebration of all things cinema on these platforms.
If you love to watch videos on YouTube, then please subscribe to our channel here. There's lots of fun and informative videos uploaded that we hope you will enjoy!
We have a passion for movies and aim to produce entertaining and informative movie-related content. It certainly is a lot of hard work, but we love films so much that it's worth all the effort. We have to keep the lights on and make sure we have plenty of caffeine to keep all of the articles, videos and social media posts coming, so if you like our work, then please consider supporting us at Buy Me A Coffee here.
To help support us here at More Movies, we do use advertising in a few places, so we appreciate it if you do not use AdBlockers on our site, as this helps keep a few pennies trickling in. We also utilise affiliate links throughout the site, usually to help guide our readers to places to stream, rent or buy the movies we talk about. One of the biggest sources for movies online is Amazon Prime Video, where you can stream over 18,000 films. If you are interested in Prime and haven't signed up yet, you can get a 30-day free trial via this affiliate link, which helps support us too.